Batch-cooking can save your life. Well, perhaps not to that extreme, but it can definitely save you time, money, and calories. It's nothing new, and there's a reason this "trend" isn't going away—it works. With pre-made meals in the fridge or freezer that you can reheat and eat throughout the week, batch-cooking simplifies your life when the workday has left you in a state of serious decision fatigue. From roasted vegetables to marinated vegan proteins, stock up on a Sunday so you can give the Postmates app a rest.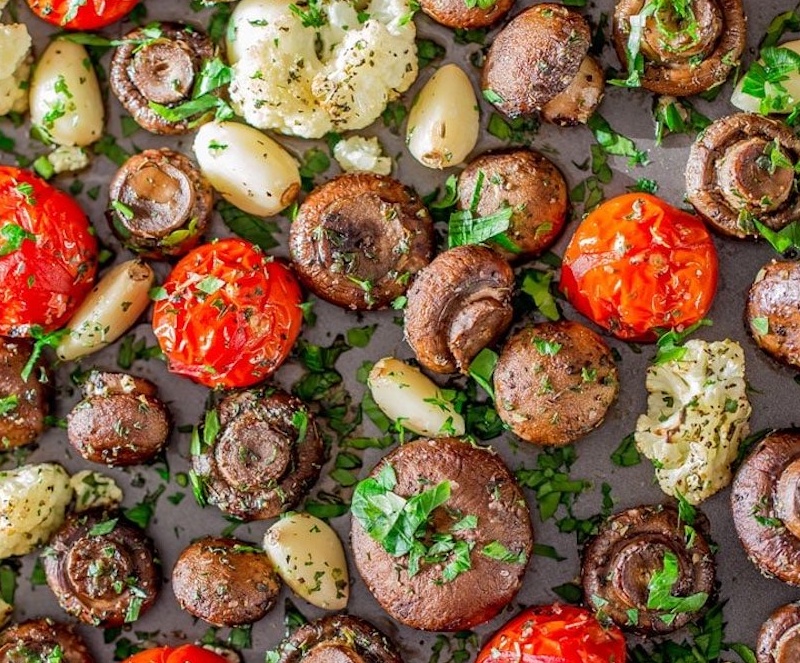 1. Roasted vegetables
Not every vegan swoons at the idea of fresh vegetables straight from the crisper drawer, but a sheet pan of thoughtfully seasoned, tender roasted veggies has much more appeal. Suitable for whatever is in season, a medley of veg can be used to add bulk and nutrition to any meal. Roll them into a wrap with beans or hummus, pile them on toast, spoon over grain bowls, toss with pasta, or mound them into a giant bowl, drizzle with tahini dressing, and dive in, fork-first!
Try this recipe: Italian Roasted Mushrooms and Veggies by Jo Cooks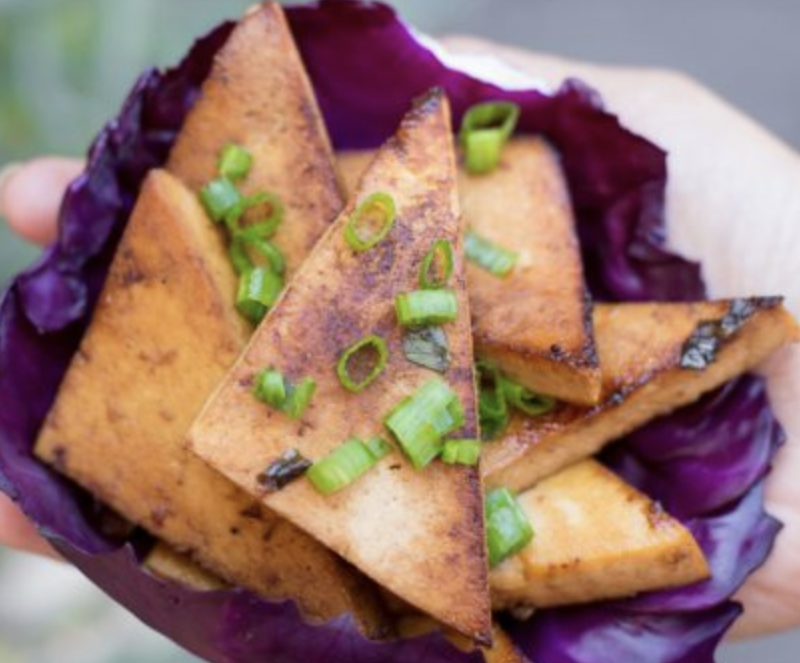 2. Marinated tofu
Flavorful and simple, this staple plant-based protein complements virtually every meal. Tofu will keep in the fridge for at least five days if sealed in an air-tight container. Pair it with those roasted veggies and a grain, toss with salads, or add a flavorful protein boost to wraps and sandwiches.
Try this recipe: Garlicky-Ginger Tofu Triangles from The Friendly Vegan Cookbook



3. Baked pasta
The beauty of baked pasta is that it keeps both in the fridge and the freezer, so even those who live alone can follow a recipe that feeds a vegan army without fear of food waste. Load up that casserole dish with your favorite noodles, a generous amount of sauce to prevent dryness, and hearty amounts of vegan sausage and mozzarella. Throw in a handful or two of frozen spinach to satisfy your greens quota.
Try this recipe: Easy Baked Vegan Ziti by Curious Chickpea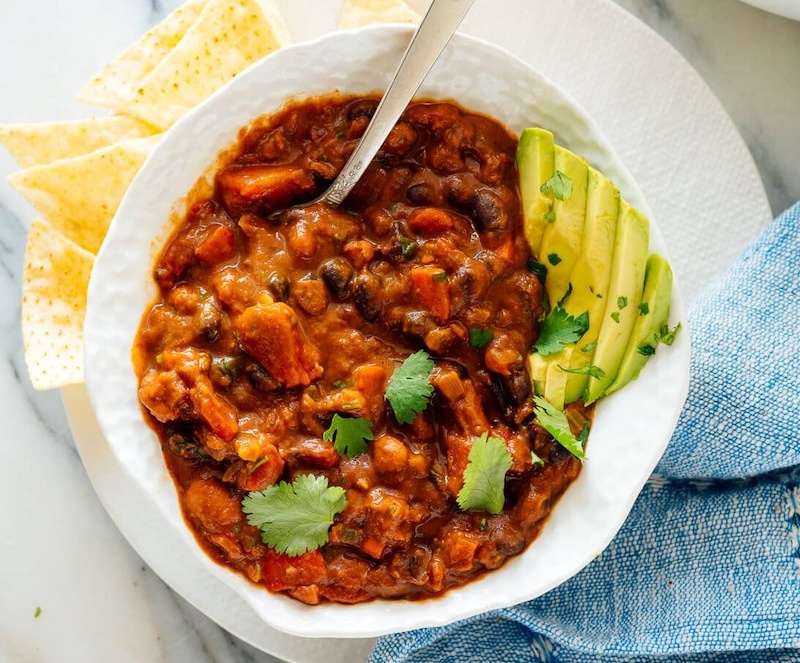 4. Vegan chili
When you have a big batch of vegan chili at the ready, your options are limitless. Cuddle up to a large bowl topped with all the fixings and a side of cornbread, or ladle on top of baked sweet potatoes, oven fries, spaghetti squash, or nachos. Give leftovers a makeover later in the week by using chili as a stuffing in burritos. Like we said—the possibilities are endless.
Try this recipe: Homemade Vegetarian Chili by Cookie & Kate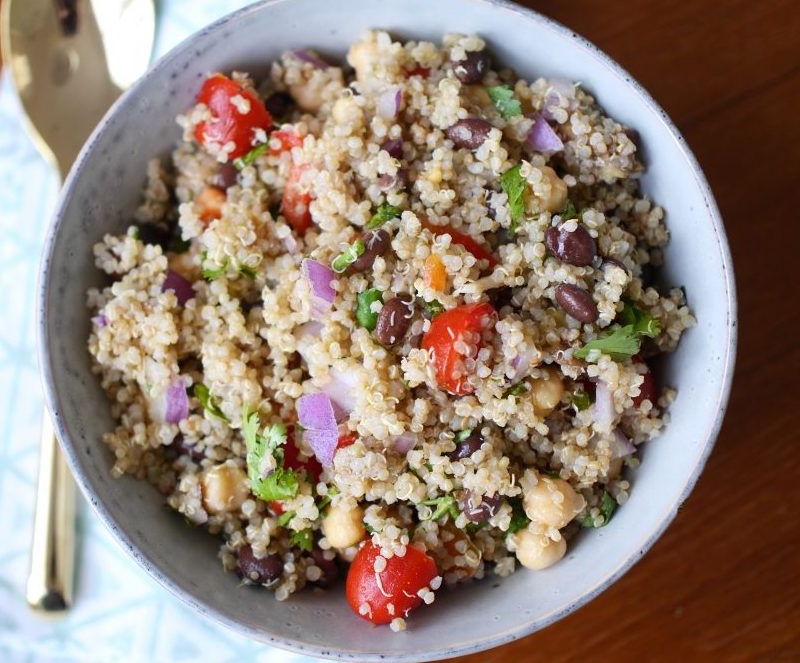 5. Quinoa salad
Healthy and delicious when eaten on its own, a quinoa salad can be a building block in a variety of other meals, too. Get fancy and use it to stuff roasted bell peppers or portobello mushrooms, or jazz up your basic grain bowl with this seasoned protein-packed salad. It's also a great way to use up leftover veggies, fresh herbs, and that tablespoon or two of raisins left sitting in your pantry.
Try this recipe: Fresh Quinoa Salad by Plant-based on a Budget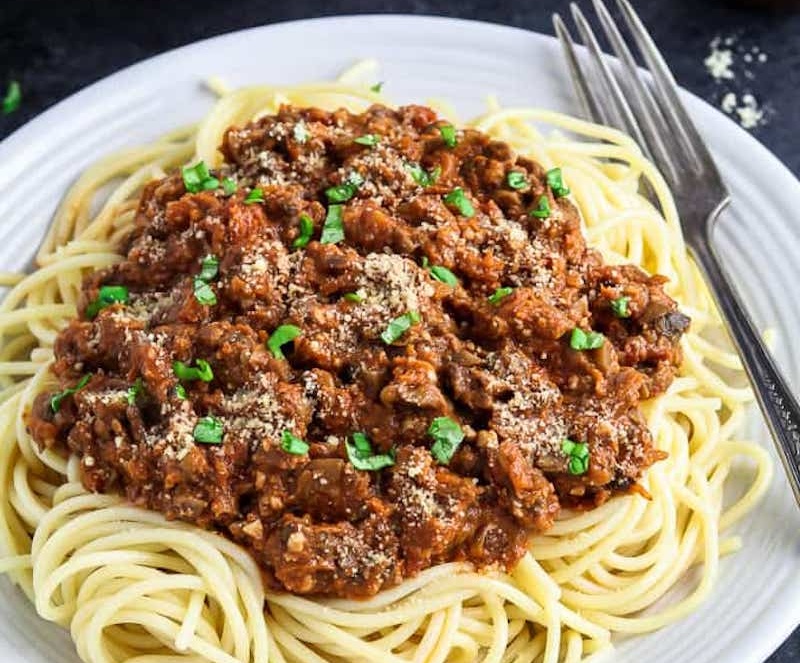 6. Vegan bolognese sauce
Never again settle or buttered noodles and nooch (unless that's your thing, then go for it). When there's nothing left in the fridge, a box of dried pasta and homemade sauce from the freezer will be your savior. A robust bolognese conveniently captures everything you need in a meal—veggies, texture, flavor, and comfort. Thaw while your pasta is boiling and cure the hangries in seven-to-nine minutes.
Try this recipe: Vegan Bolognese by Vegan Huggs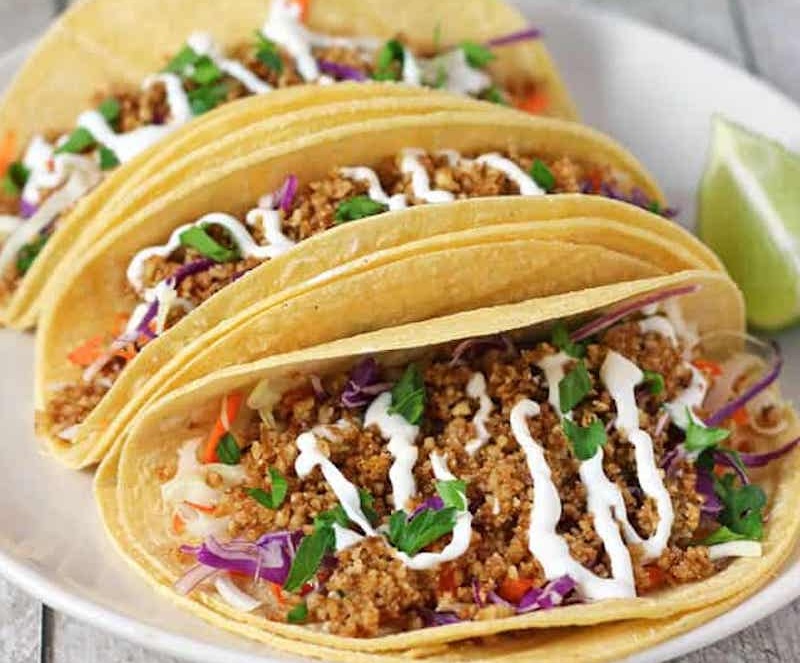 7. Taco filling
With a stellar taco filling, you'll crave Taco Tuesday every night of the week. From breakfast burritos to enchiladas to taco salads, a batch-cooked taco filling can be so much more than its name implies.
Try this recipe: Walnut Meat Taco Filling by VNutrition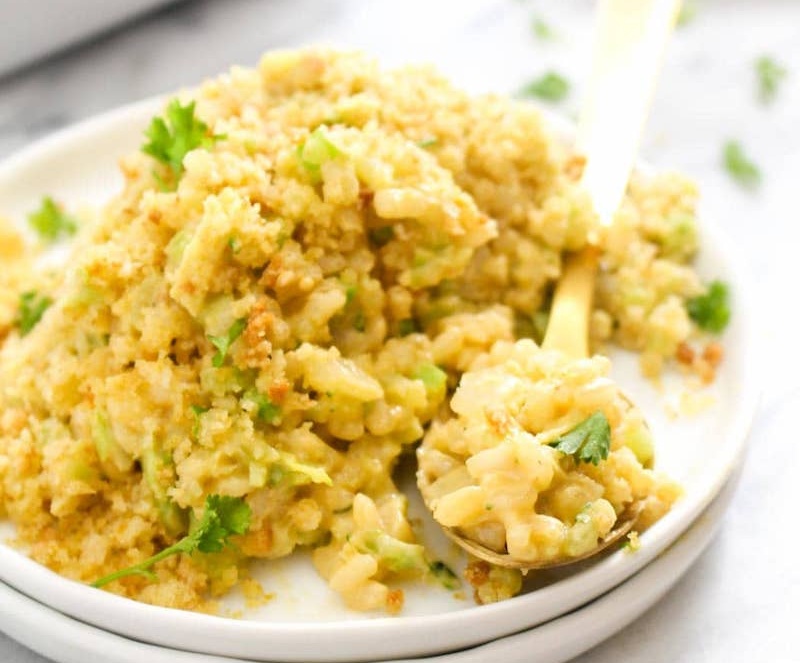 8. Vegan casserole
There are few things that can satisfy like a cheesy, creamy casserole. It brings leftovers back to life and serves as a reliable leftover in its own right. Revive produce that is on its way out by drenching it in a cashew-based sauce, mixing with a grain or noodles, and baking the five-pound dish to golden perfection.
Try this recipe: Cheesy Broccoli Rice Casserole by Darn Good Veggies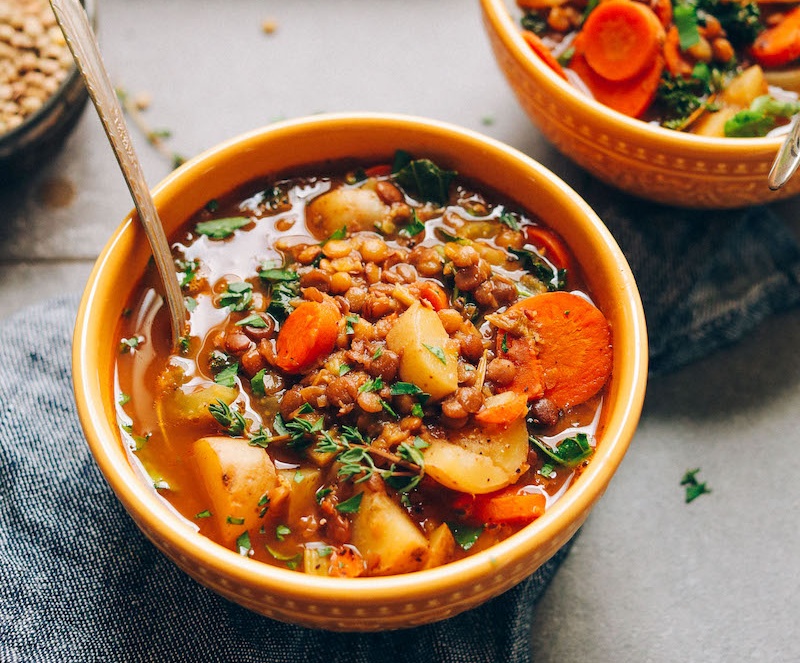 9. One-pot soup or stew
Even those who cringe at meal prep can conquer a one-pot wonder. Bust out your largest soup pot and make a batch to last you the week. Still have leftovers? Soups and stews can keep for months in the freezer.
Try this recipe: Everyday Lentil Soup by Minimalist Baker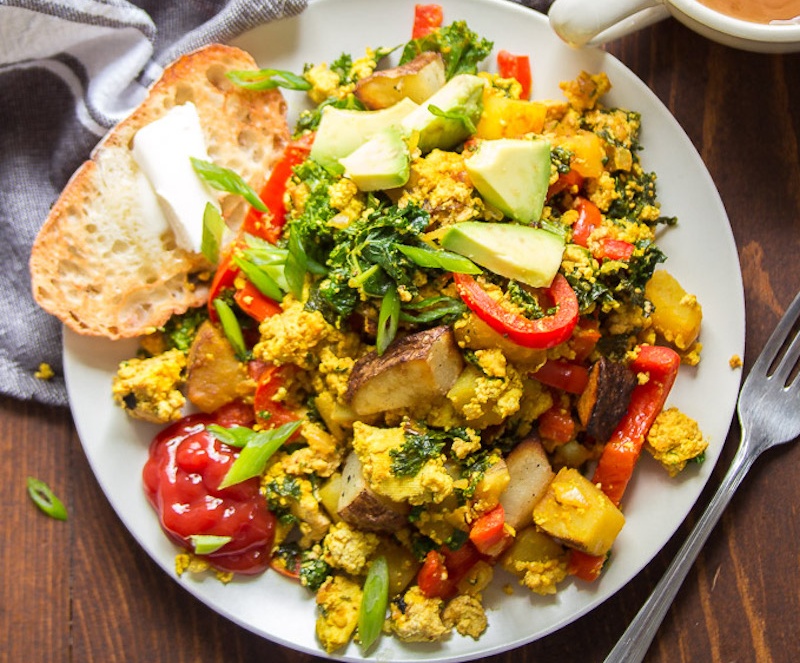 10. Tofu scramble
Yes, this keeps! If you're tired of plant milk and cereal or basic overnight oats, make a skillet-full of scramble to last you for days. This dish doesn't freeze well, but it can definitely get you past hump day when stored in an air-tight container. Not an early morning eater? Breakfast for dinner is something to look forward to during any hectic workday.
Try this recipe: Loaded Tofu Scramble by Connoisseurus Veg
Stephanie Dreyer is a plant-based meal planning expert and the founder of Batch Cooking Club, a weekly meal prep membership that makes meal time easier and helps families live more deliciously.