In 2018, veganism skyrocketed. From the explosion of plant-based eateries to the emergence of new dairy-free ice creams to big corporations going vegan, the proof is in the (dairy-free) pudding. Judging by the 2.1 million votes we received in this year's Veggie Awards, we'd say you're as excited as we are about the growth of the plant-based lifestyle. It's been a busy 12 months for the veg world, and we can hardly wait to see what 2019 brings. In the meantime, we are excited to give you the very best of veganism. Here are the winners of the 2018 VegNews Veggie Awards …
READER PICKS
FOOD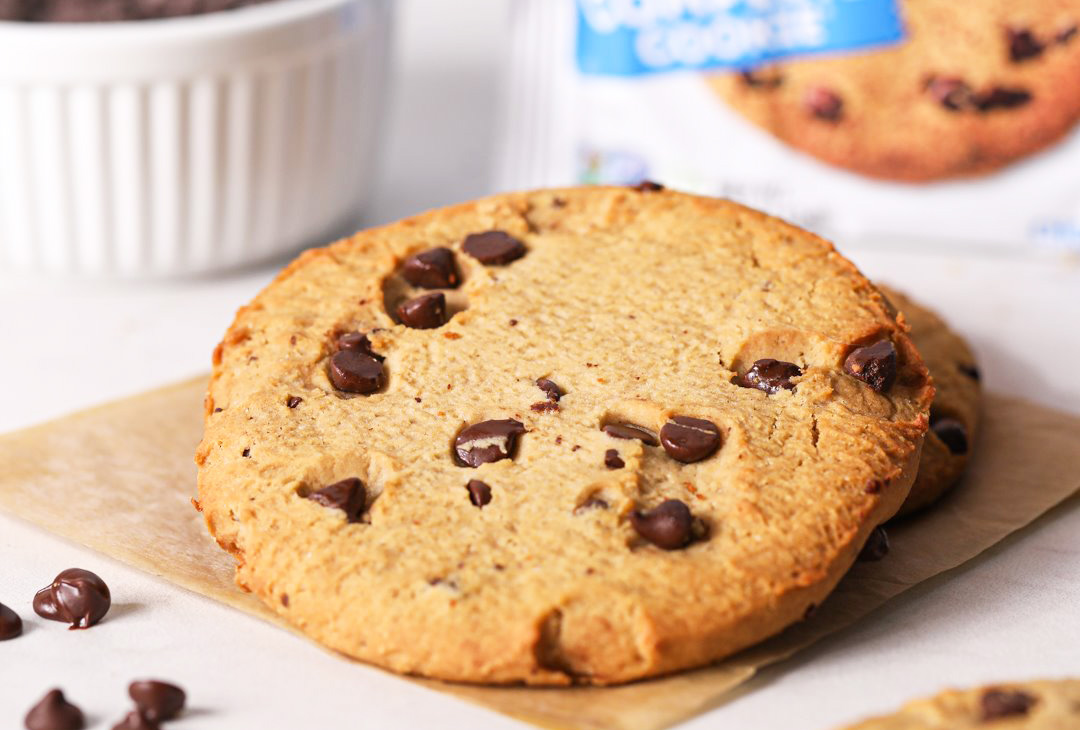 Best Vegan Cookie: Lenny & Larry's
Protein has never tasted so good. This ubiquitous cookie packs 16 grams of protein, and is proof that living plant-based is sweet as can be.
Best Vegan Ice Cream: So Delicious
A new line of pint flavors like Chocolate Drizzled Bananas Foster and Blueberry Cardamom, along with seven under-330 calorie whipped mousses? A very yummy move, So Delicious.
Best Vegan Milk: Califia Farms
The brand that brought sexy back to the milk case nabbed top honors this year, and its 14 different creamy, vegan milks may have something to do with it.
Best Vegan Chocolate: Endangered Species Chocolate
Deep, dark vegan chocolate that helps to save wild animals and their habitats? Pretty sweet deal, if you ask us.
Best Vegan Burger: Beyond Burger
The vegan burger that cooks, looks, and tastes just like beef stole a spot at the grocer's meat counter—and in your hearts.
Best Staple Vegan Cheese: Daiya Foods & Follow Your Heart (tie!)
Both plant-based powerhouses came out on top this year, proving that with metlable, stretchy, creamy options galore, it's vegans have absolutely conquered the cheese conundrum.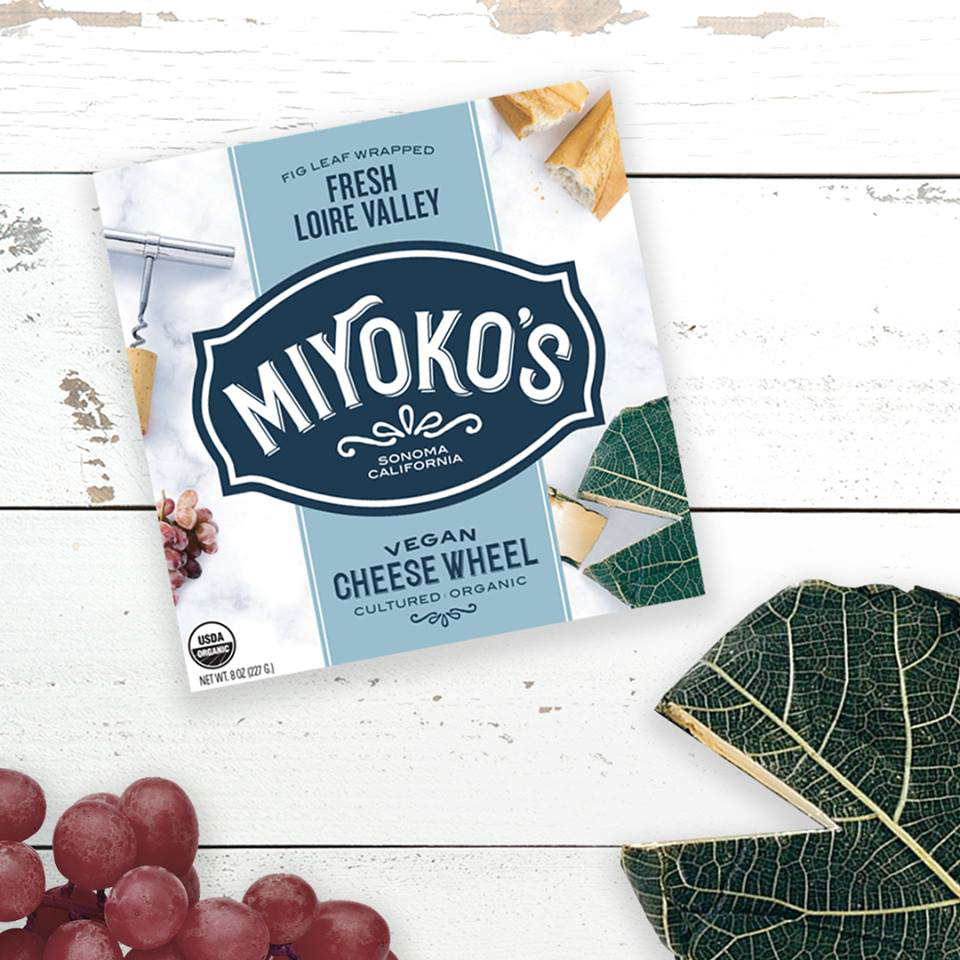 Best Artisanal Vegan Cheese: Miyoko's Kitchen
The undisputed queen of cultured cashews holds the title of best artisanal cheese for four years running.
Best Vegan Yogurt: Kite Hill
Turning crunchy California almonds into luscious vegan yogurt (in tempting flavors like key lime and Greek-style mango) isn't easy, but thankfully, all the work is done for us. All we have to do is eat it!
Best Vegan Energy Bar: Lärabar
When it comes to energy, it's best to keep things simple. That's why seven-time Veggie Award winner LÄRABAR's whole-food, minimal-ingredients approach works so well.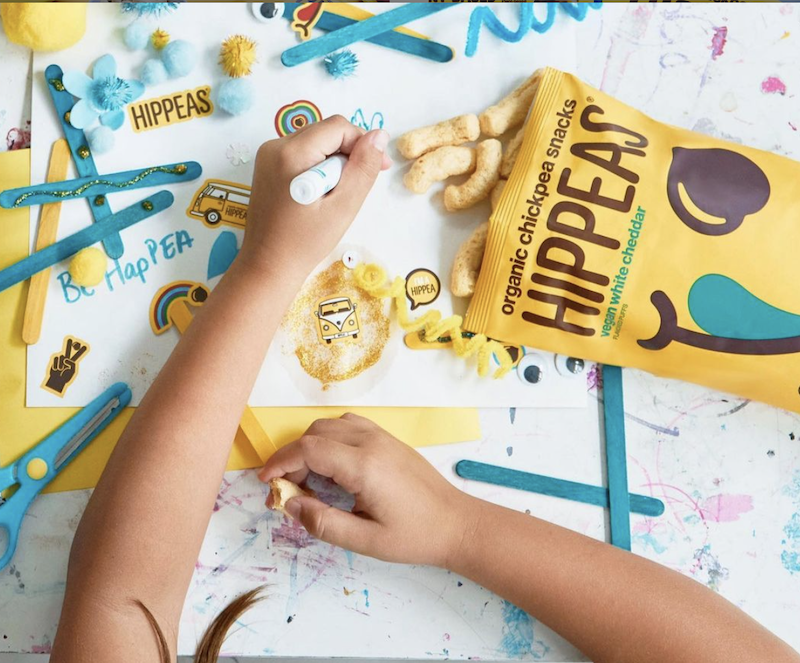 Best Vegan Snack: Hippeas Chickpea Puffs
The key to vegans' hearts? Vegan white cheddar with a side of sustainability. Leonardo DiCaprio invested in this organic crunchy snack brand, and we do basically whatever he says.
Best Vegan Candy: Justin's Dark Chocolate Peanut Butter Cups
High-quality, salty-sweet nut butter + snappy, aromatic Rainforest Alliance Certified chocolate = a no-brainer. Peanut butter perfection is here, and its name is Justin's.
Best Accidentally Vegan Treat: Oreo
In uncertain political times, it's assuring that all Americans, including vegans, can agree on at least one thing: our favorite cookie.
Best Vegan Cookie Dough: EatPastry
For most, eating raw cookie dough is a no-no. But thankfully, we have vegan company EatPastry to thank for making our chocolate chip fantasies come true.
Best Vegan Kombucha: GT's Living Foods
Fizzy, fermented, and totally far out, GT's line of effervescent kombuchas are full of gut-healthy probiotics—and mouthwatering flavors like Guava Goddess and Hibiscus Ginger ensure we'll be sipping away.
Best Vegan Plant Protein Powder: Vega
Boasting nine different high-powered protein powders with up to 30 grams per serving, it's no wonder the world is so pumped up for Vega.
Best Vegan Condiment: Vegenaise
Before mainstream mega brands and Silicon Valley tech companies got in the mayo game, there was Vegenaise. And loyal followers made sure it came out on top this year for the seventh win in a row.
Best Vegan Dog Food: Halo
Almost anyone can thrive on a plant-based diet, even those who stand on four legs. And Halo's green pea, barley, and chickpea blend does just the trick.
STYLE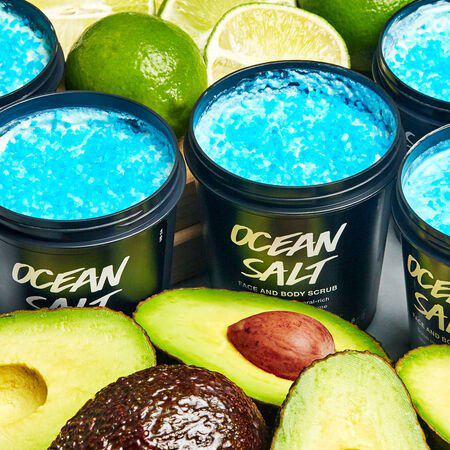 Best Vegan Hair Care: LUSH
From zero-packaging shampoo bars to lemony conditioner, the vegan selections from this super-cool UK-based cosmetics brand make us look and feel fantastic.
Best Vegan Makeup: Pacifica
This all-vegan beauty brand is killing it (non-violently) with everything from trendy, crystal-infused cleansing water to pineapple-based "Slaying" face wash to kale-charcoal detox face masks.
Best Vegan Fashion Label: BEETxBEET
"Eat Plants or Die," "Fuck Factory Farming," and "It's Not You, It's Meat"—the vegan message-wear from LA-based BEETXBEET turns heads and changes minds.
Best Vegan Handbags: Matt & Nat
Stylish? Check. Made using recycled plastic bottles? Check. Worn by mega-stars like Natalie Portman, Olivia Wilde, and Tobey Maguire? Check, check, and check. No wonder these killer bags are your favorites.
Best Vegan Shoes: Novacas
We have New York- and Los Angeles-based vegan shoe experts MooShoes to thank for this leather-free, European-crafted line (Spanish for "no cow") of ultra-chic kicks.
GO
Best Fine-Dining Vegan Restaurant: Vedge (Philadelphia)
Named one of Food & Wine's most important restaurants in the last 40 years, Philadelphia's high-end Vedge edges out the competition for its first Veggie Award win.
Best Casual Vegan Restaurant: Sage Vegan Bistro (Los Angeles)
Los Angeles' organic vegan hot spot sources produce daily from California farms, crafts its own ice cream, and wows diners with everything from papaya salad to pulled pork sandwiches.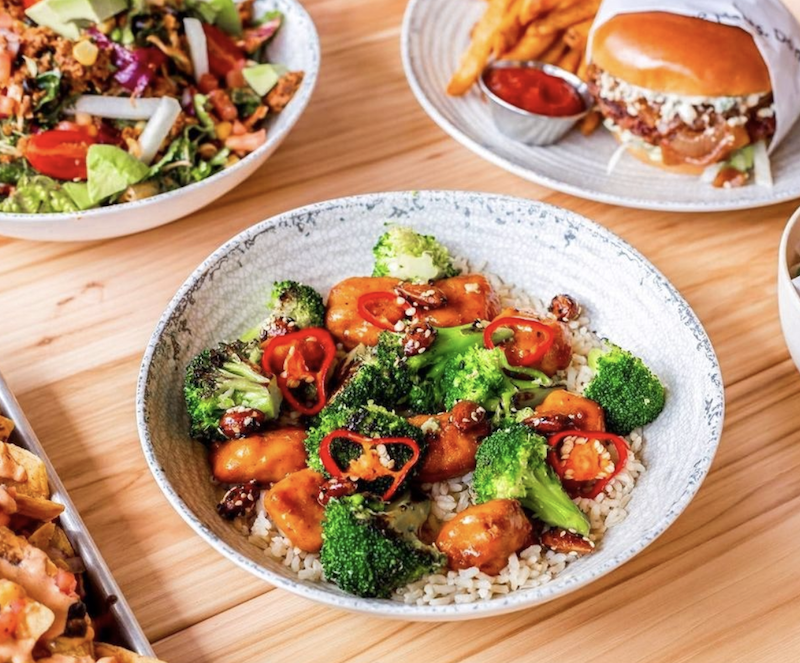 Best Vegan Chain: Veggie Grill (Nationwide)
With 36 restaurants across the country, Veggie Grill is bringing buffalo wing salads, vegan fish tacos, and juicy Beyond Burgers to the masses.
Best Vegan Store: Herbivore (Portland)
An anchor of Portland's famous vegan mini-mall, this beloved retail shop has been selling apparel, cookbooks, stickers, bags, and pins for more than 15 years.
Best Vegan Meal Delivery Service: Veestro
How long does it take to whip up chicken quesadillas, pasta bolognese, shrimp jambalaya, and tiramisu? Only as long as it takes to unpack a box and heat, thanks to Veestro.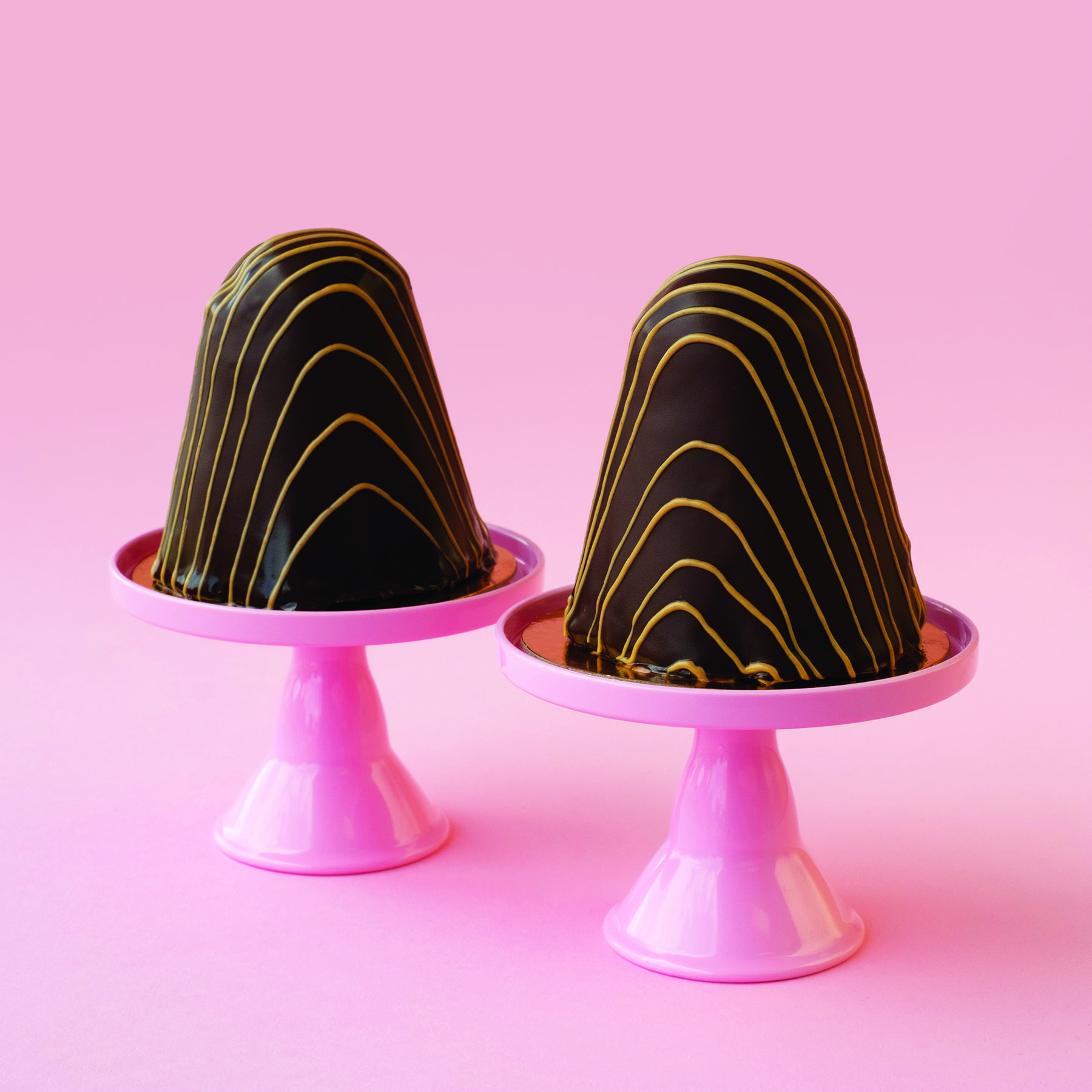 Best Vegan Bakery: Cinnaholic (Nationwide) & Vegan Treats (Bethlehem, PA) (tie!)
Customizable, gooey cinnamon rolls or luscious, Jon Stewart-approved cakes? Why choose? You're sweet on both the 29-location cinna-bun chain and the pioneering East Coast bakery, and we couldn't agree more.
Best Vegan Doughnut Shop: Doe Donuts (Portland) & Donut Friend (Los Angeles) (tie!)
Inventive flavors (see Doe's burnt pineapple buttermilk and Friend's white chocolate-Chinese five spice) make the melt-in-your-mouth doughnuts from both Portland and LA outposts true winners.
Best Online Vegan Store: Vegan Essentials
Since 1997, Vegan Essentials has lived up to its name, sourcing hard-to-find vegan grub, cosmetics, vitamins, t-shirts, belts, books, DVDs, cleaning products, pet food, and everything else today's vegan could possibly want.
PEOPLE & MEDIA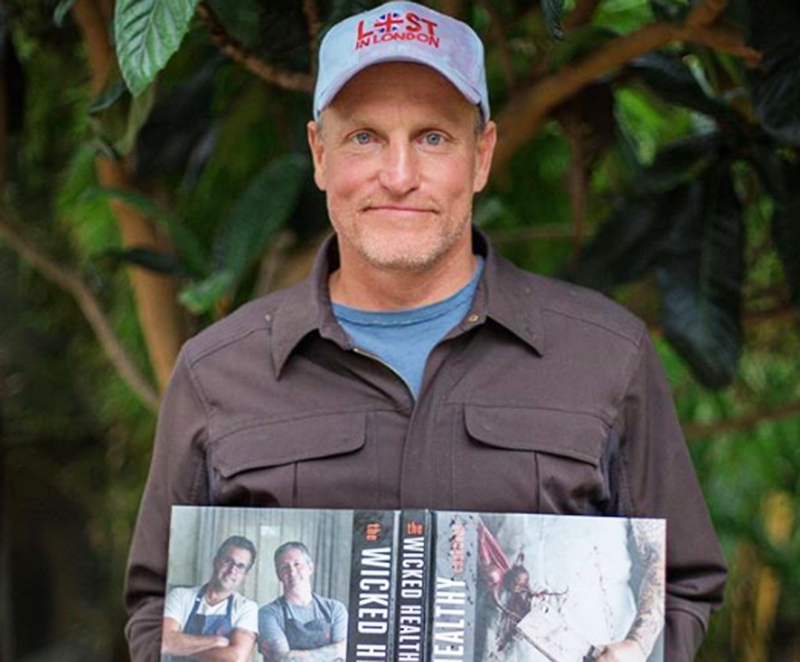 Best Vegan Celebrity: Woody Harrelson
This Star Wars star (and vegan of more than three decades) has brought celebs like Liam Hemsworth, Thandie Newton, and Sadie Sink to the plant side.
Best Vegan Cookbook: Vegan Comfort Classics by Lauren Toyota
The debut cookbook from YouTube sensation Hot For Food had readers salivating over its veganized takes on indulgent dishes (what did we do before mac and cheese onion rings?).
Best Vegan Blog: Minimalist Baker
This fan-favorite blog features simple-but-stellar vegan recipes, some of the most stunning food photography on the web, and a wealth of cooking tips.
Best Vegan Social Media Star: Tim Moore (@veganfatkid)
Want a behind-the-scenes look into the food-filled life of a vegan influencer? New Zealand-born Tim Moore documents the LA dining scene, sharing jaw-dropping photos along the way.
EDITOR PICKS
VegNews editors carefully selected the companies, products, people, and trends that have played the biggest roles in moving veganism into the mainstream in 2018.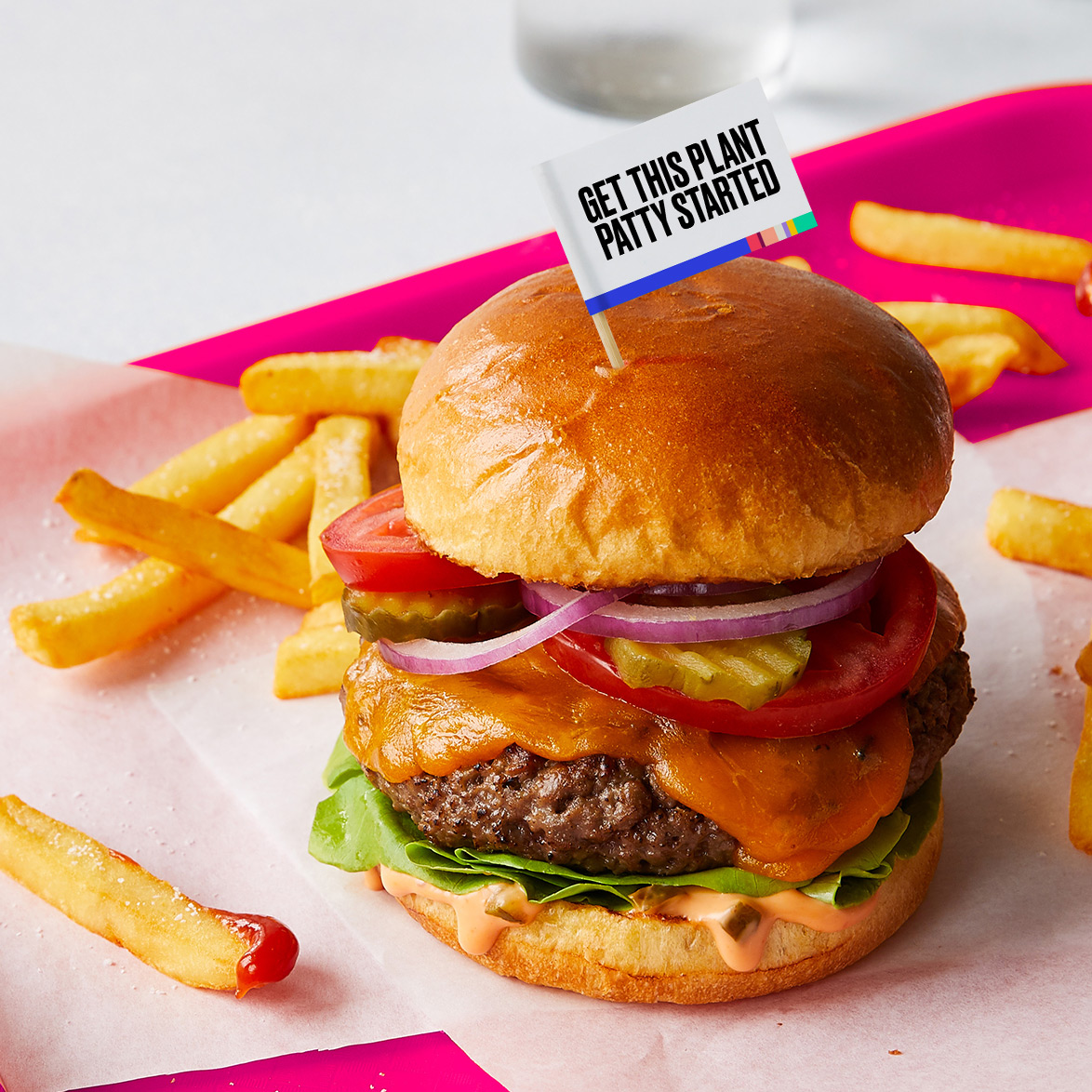 Vegan Product of the Year: Impossible Burger
2,500. That's how many locations you can find the truly revolutionary, wildly popular Impossible Burger that could fool literally any rabid meat-eater. By the middle of this year, the now-infamous "bleeding" plant-based burger could be found at high-end non-vegan restaurants, food trucks, 140 White Castles locations, amphitheaters across the nation, and even 35,000 feet in the air aboard Air New Zealand flights. The burger's parent company Impossible Foods came under scrutiny when it released contentious information about how it went about getting its flagship product approved for public consumption, but with its sights set on winning over omnivores—and an aim to remove all animal products from the food system by 2035—judging by its unprecedented success thus far, this meaty burger may just be what saves the world.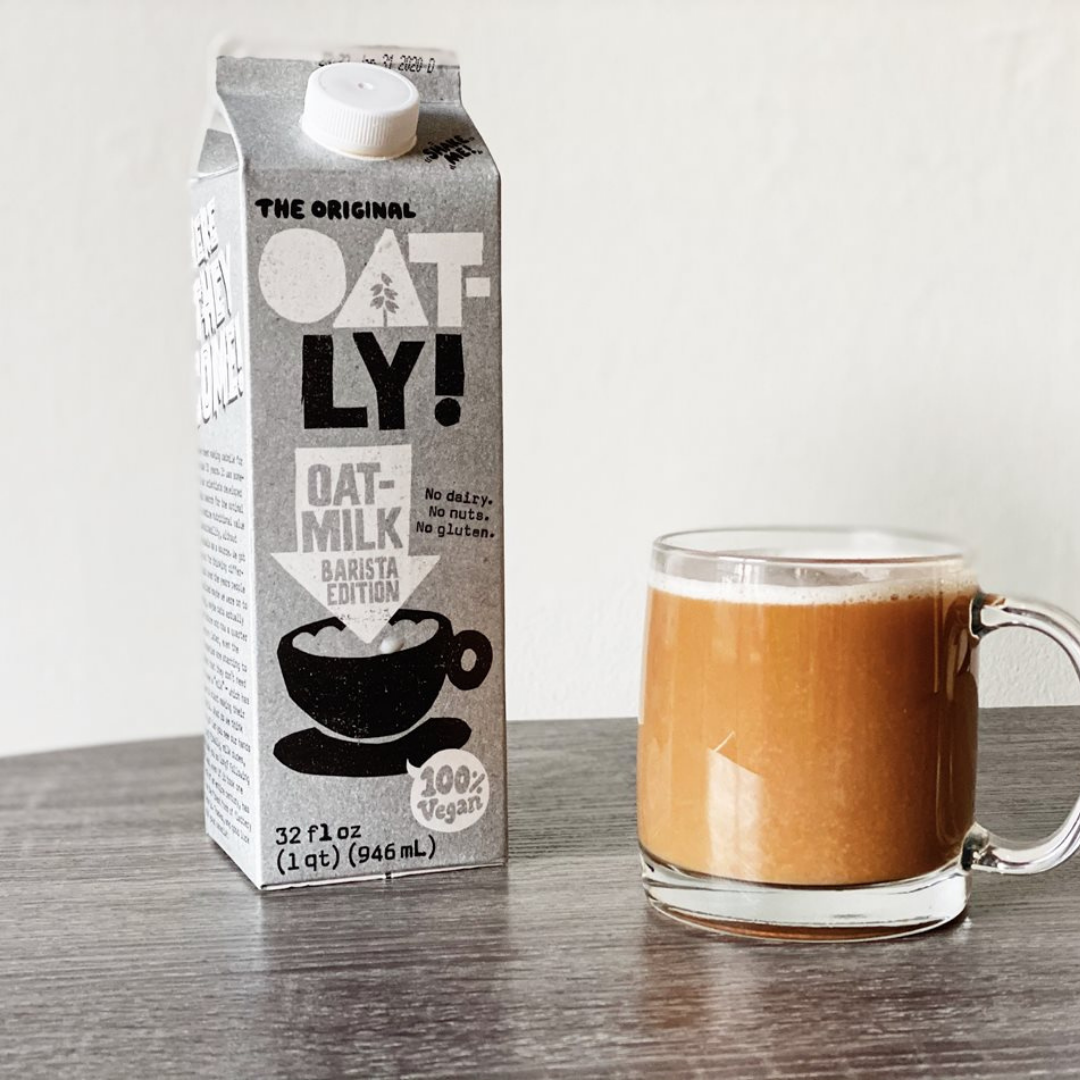 Vegan Company of the Year: Oatly
What happens when one of the fastest-growing vegan milks in Europe makes its way to the States? Cafés across the nation snatch it up (selling in more than 460 coffeehouses in New York City alone), restaurants drop almond milk for it (like Los Angeles' Sage Organic Bistro), and entire boroughs crumble without it (the 2018 Brooklyn Oatly shortage made hilarious-but-true national headlines). The 25-year-old company has been buzzed about all year, capitalizing on a skyrocketing plant-based milk market that made nearly $10 billion in 2017. Devotees swear by Oatly's popular barista edition milk—a near facsimile of whole milk that froths to creamy perfection—plus, the entire line is sustainable and allergen-friendly. So what's next for the oat company that's on everyone's minds and lips? A US debut of yogurts, protein drinks, and sauces. Thanks to Oatly, the future is about to be oat of this world.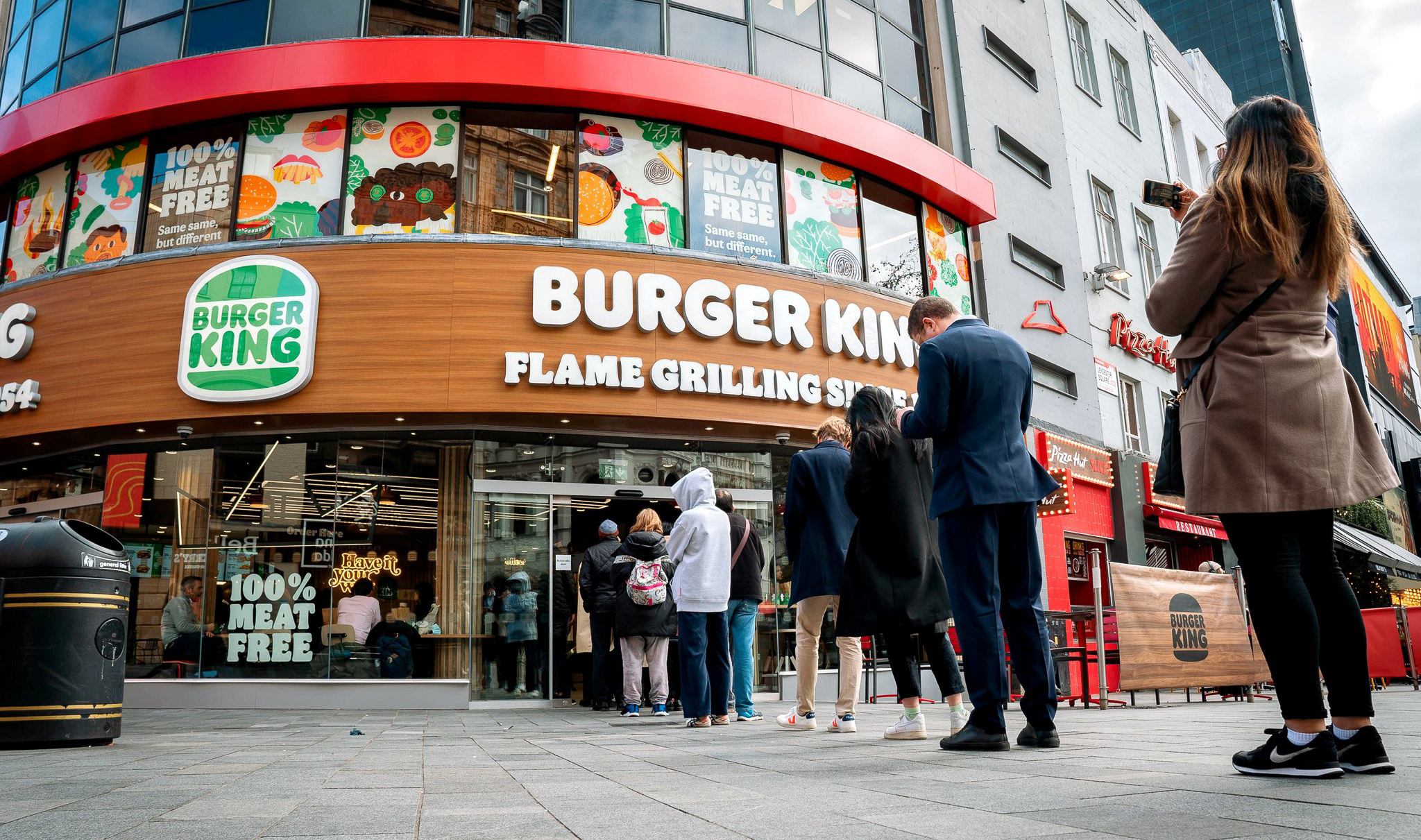 Vegetarian Butcher
Vegan Trend of the Year: Vegan Fast Food
If burgers, fries, and milkshakes are American staples, then vegans are as all-American as they come. In 2018, plant-based eating hit new levels of mainstream with fast, convenient, fresh food from up-and-coming eateries looking to revolutionize the way we eat. Case in point: Next Level Burger opened its eighth outpost in Austin this October, where 11 different burgers and 12 irresistible milkshakes are the fast-casual's menu anchors. Meanwhile, San Diego institution Plant Power Fast Food recently brought its famous Big Zac burger to its third SoCal location (with another in Long Beach, CA in the works), while Canada's Globally Local—the first-ever 24-hour vegan drive-thru—plans on opening 10 more by mid-2019. Even McDonald's is getting in on the trend, selling a whopping 150,000 of it's completely plant-based McVegan burger in the first month of its launch in Finland and Sweden. We don't know about you, but we're lovin' it!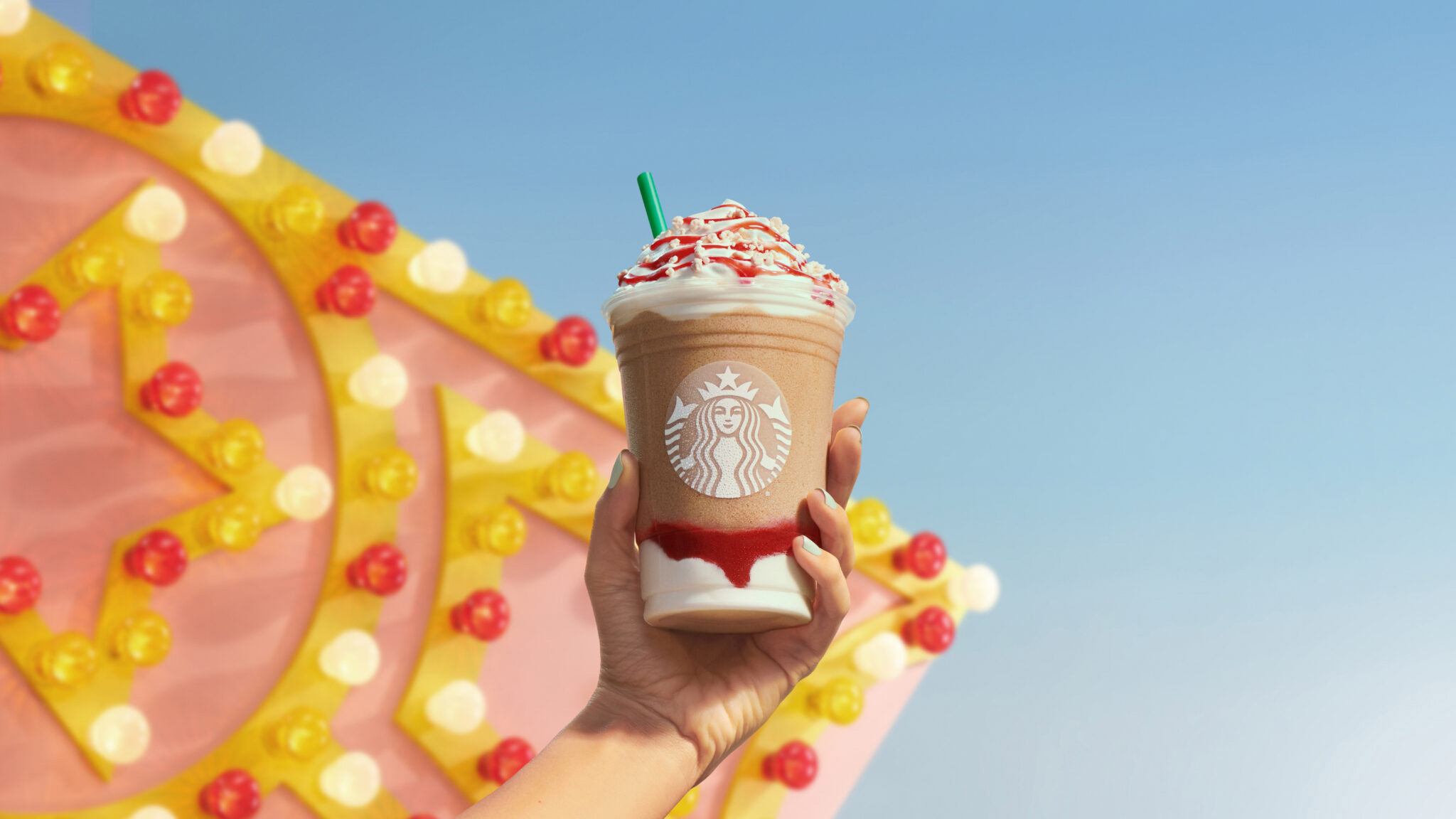 Vegan Story of the Year: Starbucks
A few years ago, vegan options at Starbucks were limited to dry bagels, fruit cups, and beverages upcharged by 60 annoying cents when made with soy milk. Fast-forward to 2018, and the coffee giant has finally come to realize the power of plant-based consumers. This game-changing year saw the vegan debuts of a new macadamia nut-loaded cookie, 3D ice cream pops, the permanent addition of the Iced Vanilla Bean Coconutmilk Latte, and seasonal specials like almond butter-infused cold brew smoothies. And in Europe, the company's launch of oat milk, a full plant-based food line including a chocolate-raspberry cake, and a vegan pumpkin spice latte all have us checking our frequent flyer miles. Starbucks figurehead and rumored 2020 presidential hopeful Howard Schultz said this year that leaning toward plant-based alternatives was a significant opportunity, and if the company's 2018 is any indicator, then get ready: a more vegan Starbucks is most certainly brewing.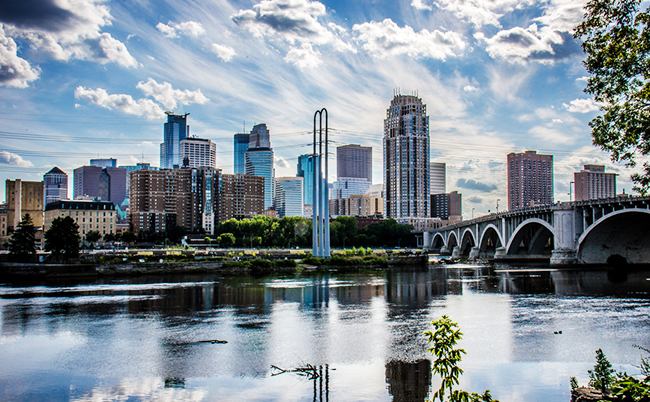 Vegan City of the Year: Minneapolis
It's the 14th-largest metropolitan area in the US, the birthplace of the late animal-activist Prince, and when it comes to thrusting plant-based into the spotlight, it kicked some serious vegan butt in 2018. This summer, the Herbivorous Butcher debuted its first food truck, slinging vegan street food faves like Thai Mac & Cheese and Buffalo Fried Chicken Sandwiches. In June, the Minnesota Twins' Target Field was named America's most vegan-friendly ballpark by PETA, thanks to the likes of tofu vindaloo and Sriracha brats. In July, forward-thinking mayor Jacob Frey signed a proclamation urging citizens to eat plant-based to help save the environment. Then, in September—after rocketing past its Kickstarter goals—the long-awaited social justice-focused restaurant Trio Plant-Based opened its doors to wild success. The vegan scene in this Midwestern city is thriving, making it clear that Los Angeles and New York City might have a run for their vegan money.
Our 2018 Prize Winners!
All Veggie Award voters are automatically entered into our prize giveaway to win incredible vegan prizes. Check out this year's prizes …
• Ultimate Vegan Cheese Feast from Daiya
• 30 Days of Vegan Meal Delivery from Veestro
• Dreamy Milk + Cookies Party from Fat Badger Bakery
• Vegan Pizza Bash from Sweet Earth
• Luscious Vegan Snack Pack from Rule Breaker
For more vegan awards, read: