Thanksgiving planning instantly inspires visions of savory roasts, rich stuffing, lots of potatoes, and sweet pumpkin pies, but the beverages you serve can be the difference between a standard feast and a stunning celebration. You'll want those holiday drinks, with or without alcohol, to reflect the overall vibe of your Thanksgiving celebration. We've collected the best vegan beverage recipes that capture the holiday's attitude of gratitude.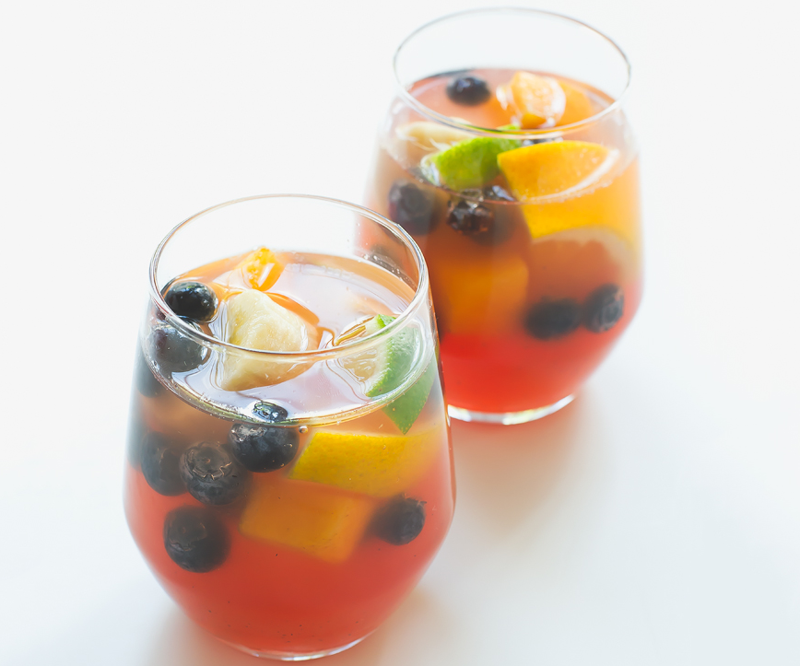 1. Non-Alcoholic Sangria, Simple Vegan Blog
Many of us love the taste of wine, but not all of us want the alcohol. This festive Non-Alcoholic Sangria offers a fruity solution that everyone can partake in.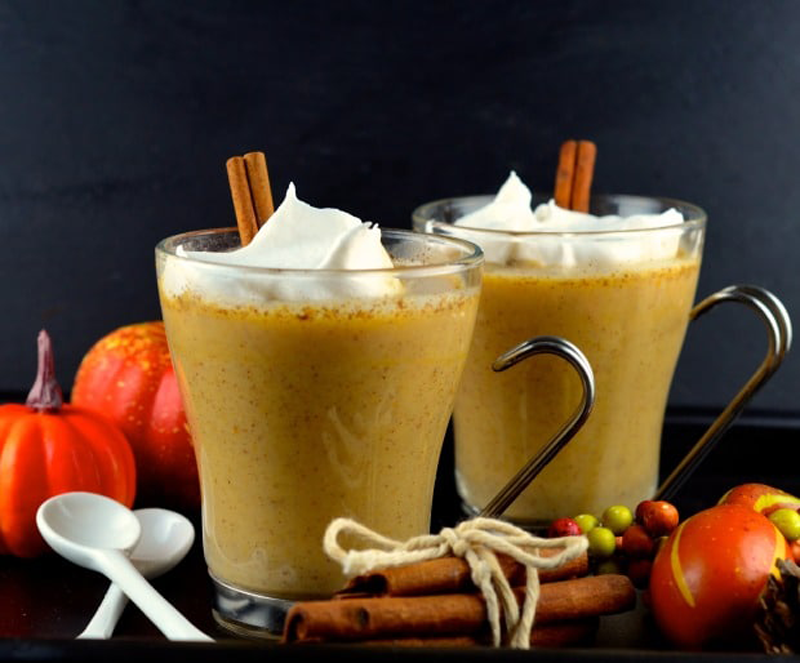 2. Warm Pumpkin Spice Cocktail, May I Have That Recipe?
Combining fall's favorite flavor with the zip of an alcoholic drink, the Warm Pumpkin Spice Cocktail is destined to be a Thanksgiving household-pleaser. Warm up your home by serving this seasonal treat that gives all of the cozy fall vibes. Hosting a virtual gathering instead? Send your guests this recipe for a sure fire hit they'll make for years to come.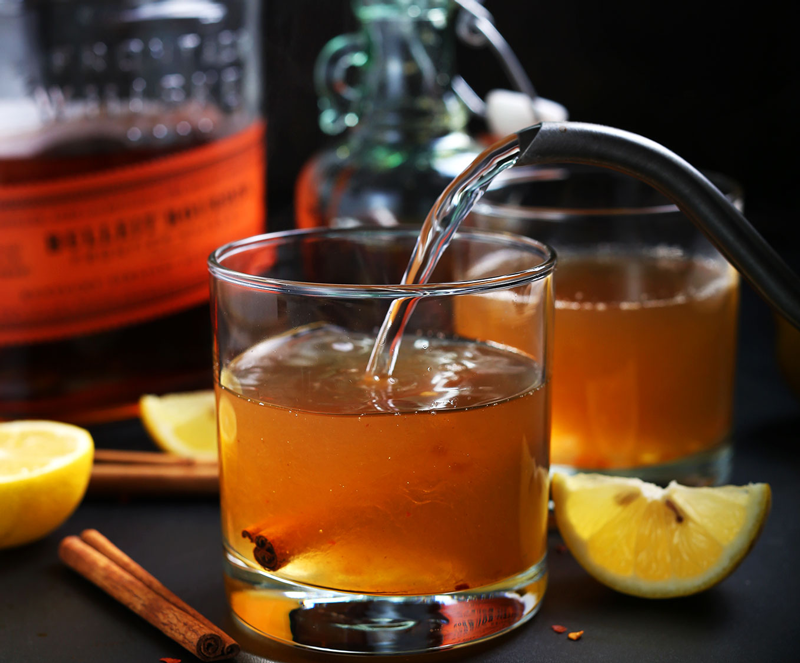 3. Chili Cinnamon Bourbon Hot Toddy, Minimalist Baker
Hot drinks seem favorable for Thanksgiving, 'cuz it's c-c-cold outside. Another steamy option for finishing your holiday meal with a bang is this sophisticated hot toddy.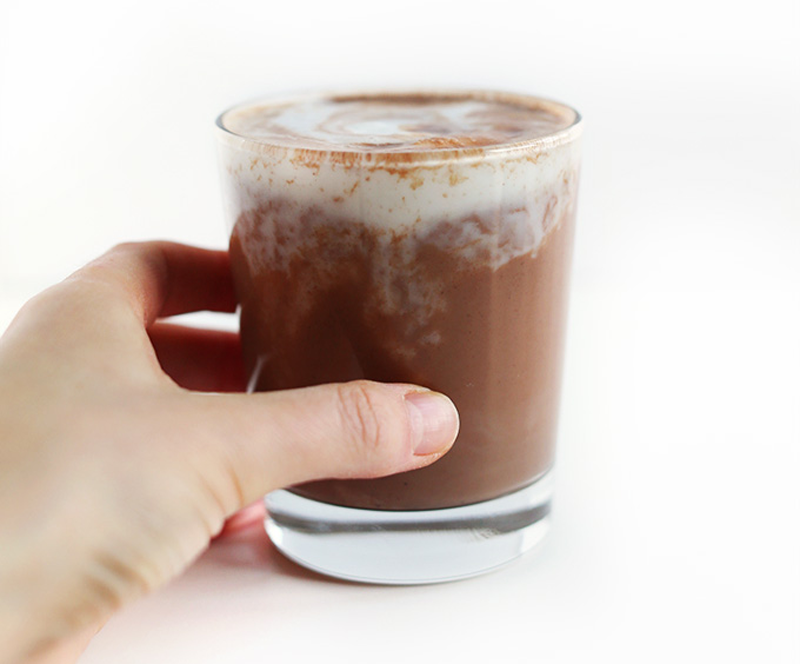 4. 5-Minute Vegan Hot Cocoa, Minimalist Baker
You are sure to find a number of chocolate-lovers in every household. Indulge them on this special day by whipping up this super-easy and cruelty-free classic: iconic hot cocoa.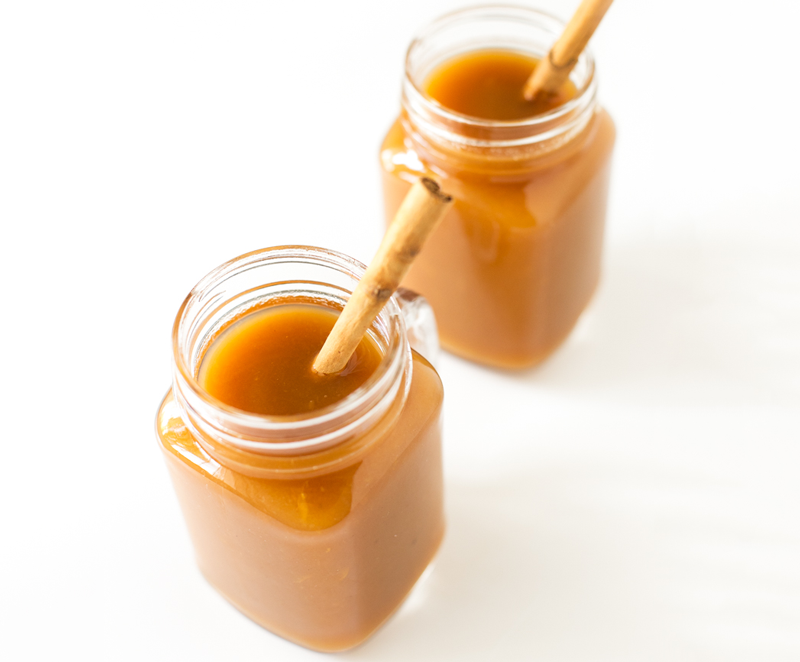 5. Homemade Apple Cider, Simple Vegan Blog
For household members who want a more subtly sweet warm drink, you cannot go wrong with homemade apple cider. Made with fresh apples, cinnamon, nutmeg, and molasses, there is nothing not to like about this comforting autumnal drink. Create the atmosphere of home by offering your household, or virtual guests, this slow-cooked treat.
Marnix Buijs is a freelance health and fitness writer who helps others live a healthy and fulfilled life.