Humans have been roasting peanuts and grinding them down into paste since the days of the Inca Empire. It's unsurprising, really. The result is protein-rich, packed with vitamins and healthy fats, and most importantly: delicious. Today, peanut paste⁠—which of course, has since developed into peanut butter⁠—is much-loved around the world. But arguably no one loves this nutty spread as much as US consumers. Some estimates state that the average American eats roughly three pounds of peanut butter every year. When you consider the size of the US population (more than 330 million), that's a heck of a lot of peanuts.
But peanut butter isn't just tasty and nutritious. It also has an interesting history: the creation of the modern version of the spread is actually closely linked with the vegan movement. Here, we take a closer look at the beloved nut butter's past, but also everything you can make with it now (hint: it's not just good for spreading in sandwiches).
History of peanut butter
While the Ancient Incas were the first to create peanut paste, their invention wasn't quite like the peanut butter spread we're all familiar with today. Modern peanut butter has its origins in the late 1800s and early 1900s, according to the National Peanut Board (an organization that supports peanut farmers across the US).
In the 1880s, a Canadian chemist called Marcellus Gilmore Edson patented his own way of making peanut paste, which, at the time, he called peanut candy. A decade or so later, an inventor and physician called John Harvey Kellogg (yes, the same person who pioneered the cereal industry) patented his own recipe for making peanut butter, which he recommended to his own patients as a meat alternative.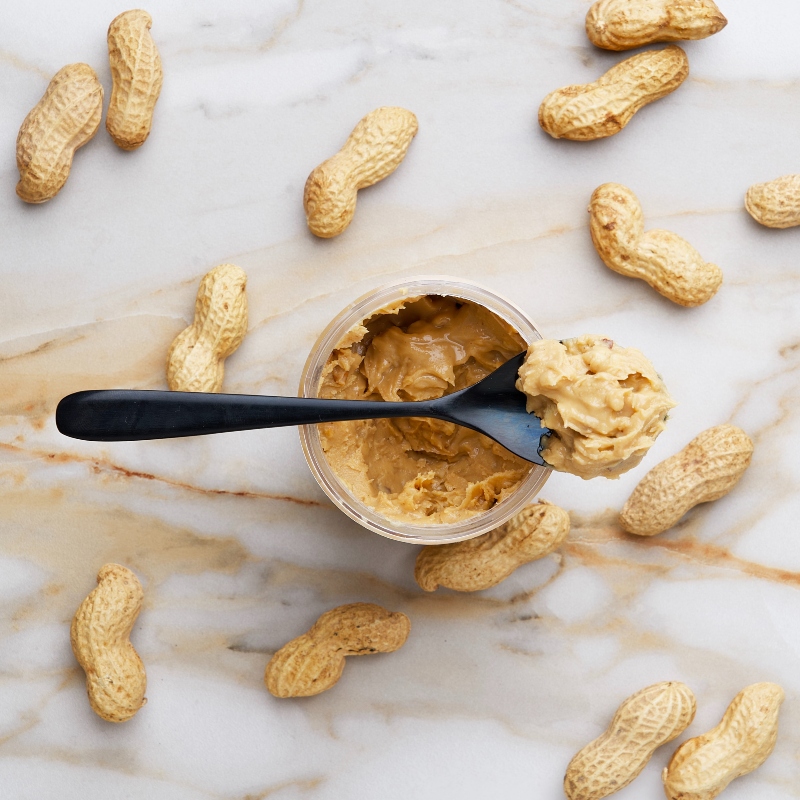 Unsplash
To put it mildly, Kellogg, a Seventh-Day Adventist, was not a fan of the meat industry. In fact, in 1923, a few decades after his peanut butter invention, he published a book called The Natural Diet of Man, in which he called meat "useless and harmless." He wrote: "There is not a word to be said in its favor." It was these views that informed his development of peanut butter, which he claimed was a healthy alternative protein.
In the early 1900s, a man named Ambrose Straub built on Edson and Kellogg's work further, by creating a peanut butter-making machine. After that, the peanut butter market started to grow considerably, helped by George Washington Carver. The agricultural scientist discovered 300 different uses for peanuts which have long been associated with the popularization of the legume in modern society. As a result of these men's creations, the global peanut butter market has soared over the decades. Today, it's worth more than $5 billion.
Is peanut butter vegan?
Most peanut butter available now is made with a very short list of ingredients. These include roasted peanuts (of course), as well as oil, sugar, and salt. Occasionally, some products may contain honey or omega-3 sourced from fish, so it's worth checking the back of the pot before you buy. But for the most part, peanut butter is vegan.
Is there butter in peanut butter?
Peanut butter doesn't contain any real dairy butter (which isn't vegan, because it is made with animal milk). The "butter" in its name can be confusing, but it actually refers to the spread's butter-like texture and consistency, rather than any similar ingredients.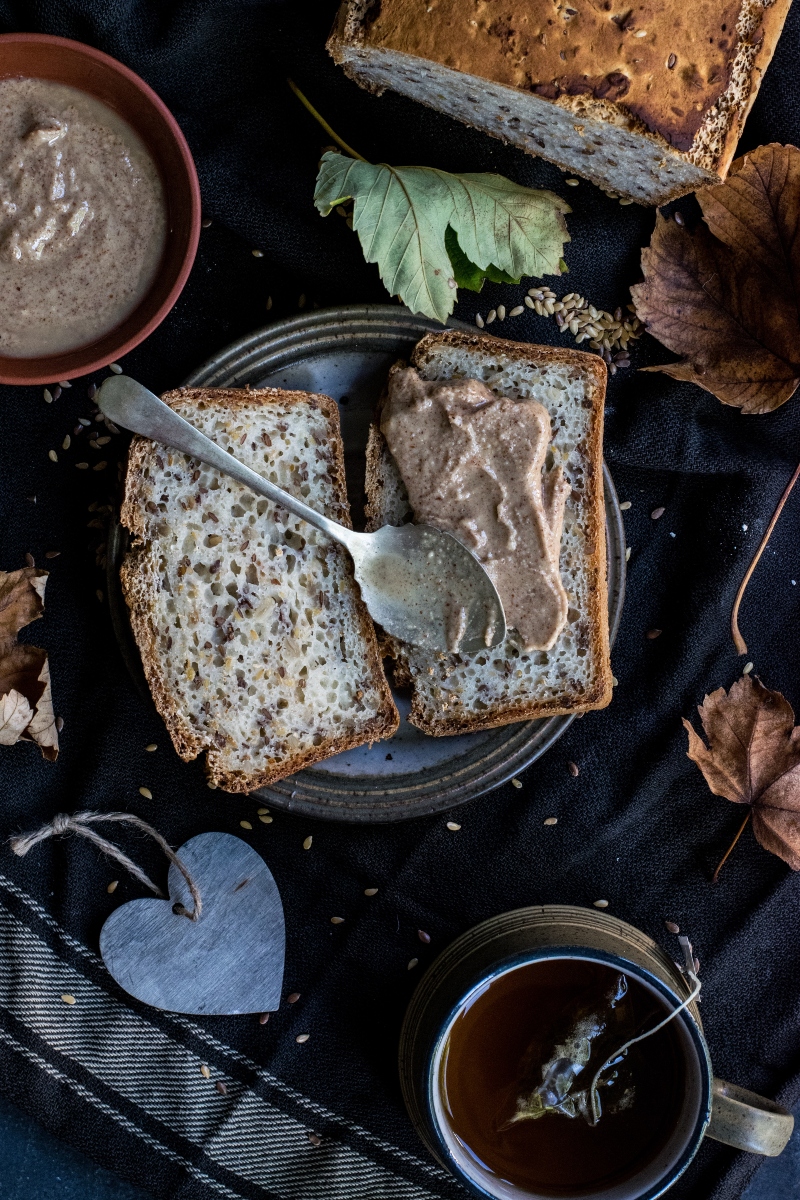 Unsplash
Peanut butter nutrition
Kellogg was right when it came to peanut butter and protein. The average 100-gram pot of the spread contains around 25 grams of protein. It's also a source of fiber and contains oleic acid, which is a type of heart-healthy monounsaturated fat, as well as the omega-6 fatty acid linoleic acid. Plus, it's a source of vitamin E, vitamin B3, copper, magnesium, and manganese.
That said, peanut butter also contains low levels of saturated fat, so many experts recommend eating the spread in moderation. But on the whole, peanut butter, as well as many other nut butters, is considered a healthy addition to a person's diet.
In the Nurses' Health Study, which was one of the biggest investigations into women's chronic disease risk, research suggested that participants who consumed peanuts or peanut butter reduced their risk of heart disease by 34 percent.
How to make your own peanut butter
It's easy to grab peanut butter from most grocery stores. But, if you're a big fan, you could also have a go at making it yourself from scratch. It's a relatively straightforward process. According to this recipe from Jessica in the Kitchen, all you have to do it roast your peanuts, before blending them in a food processor. After that, just add your desired extras, including sugar, sea salt, or cinnamon. It might be even quicker than the trip to the grocery store!
Vegan peanut butter recipes to try
Once you've got your peanut butter, whether it's store-bought or homemade, you can of course, spread it in a sandwich or enjoy it on toast. But if you're feeling a little more adventurous, you could also use it to make an indulgent dessert or snack, or even a delicious savory dinner. Here, we've gathered a few peanut butter recipes to try your hand at.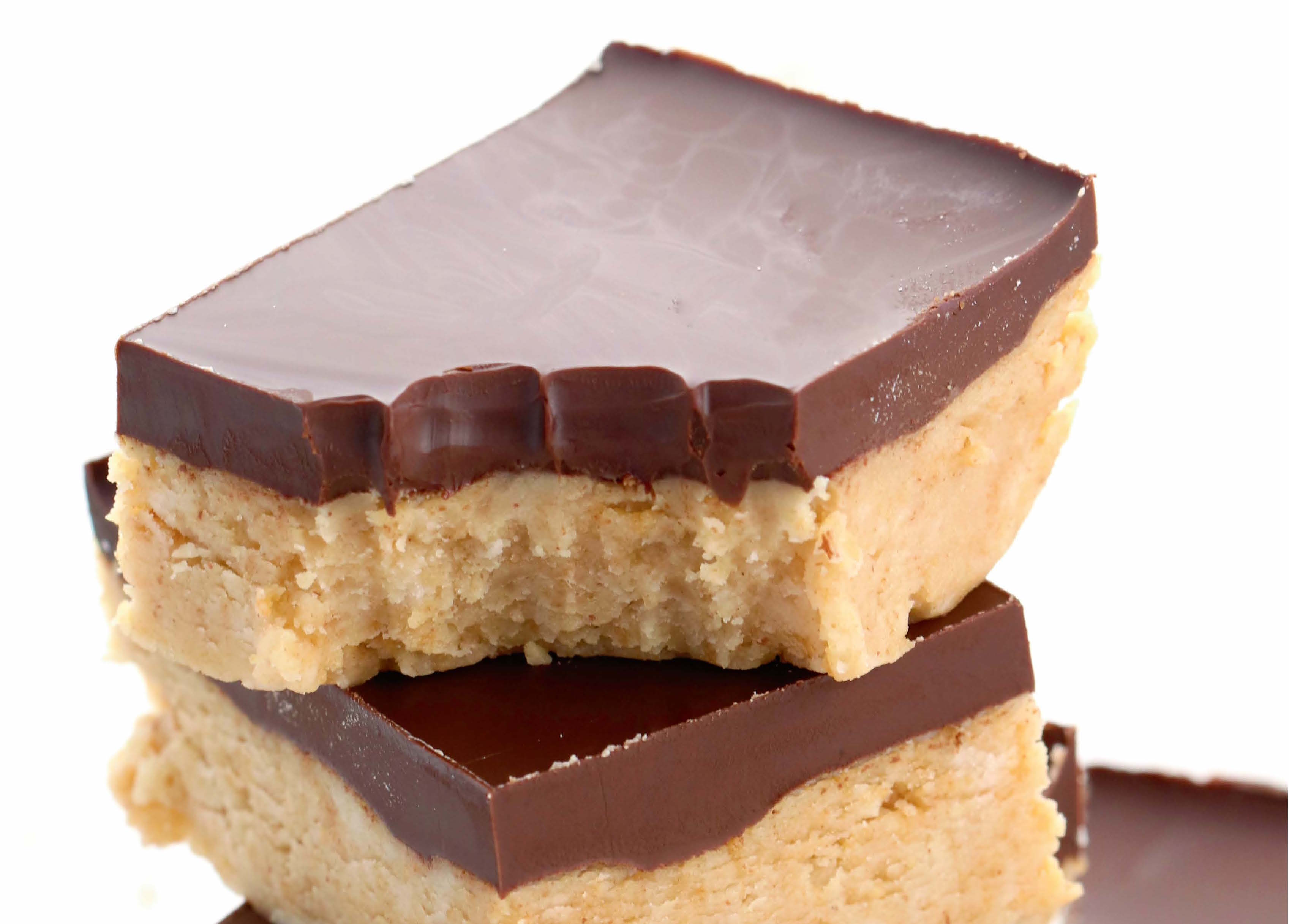 Sam Turnbull
1 Chocolate Peanut Butter Graham Bars
If you love peanut butter cups, these super quick-to-make bars have a very similar taste. All you need to make them is, obviously, peanut butter, as well as vegan butter, chocolate chips, graham cracker crumbs, and sugar. Easy peasy.
Get the recipe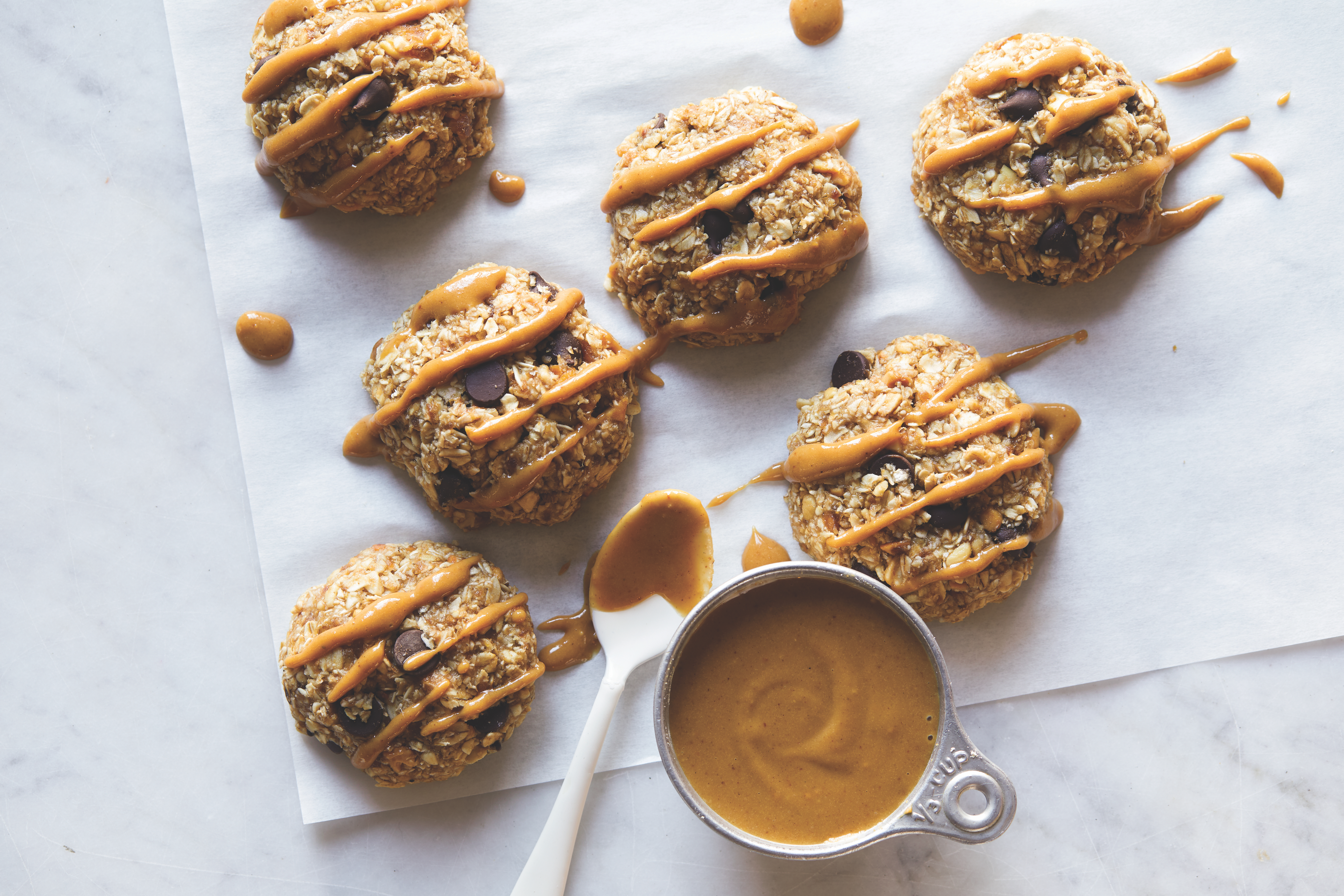 Mareya Ibrahim
2 Oatmeal Peanut Butter Chocolate Chip Cookies
Make a batch of these oatmeal peanut butter cookies at the beginning of the week, so from Monday to Friday, you can treat yourself to a nutritious, delicious snack or breakfast. They're no-bake, too, so you don't even need to turn on the oven.
Get the recipe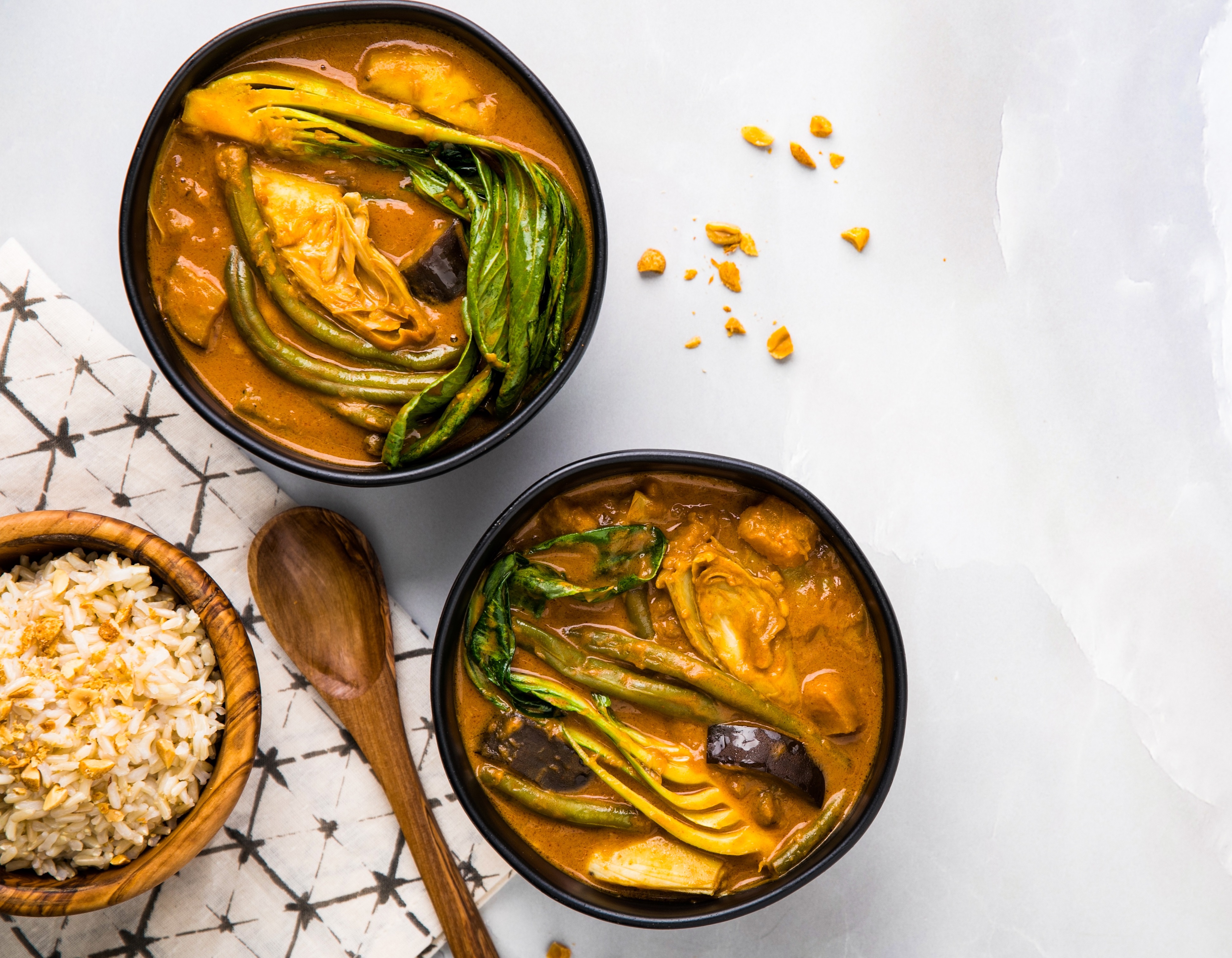 Julieanna Hever & Ray Cronise
3 Peanut Vegetable Stew
For a creamy, tasty, Filipinx-inspired stew, mix together peanut butter with vegetables, beans, broth, tamari, liquid smoke, and more. It's hearty, warming, and bursting with flavor: the ideal mid-week pick-me-up.
Get the recipe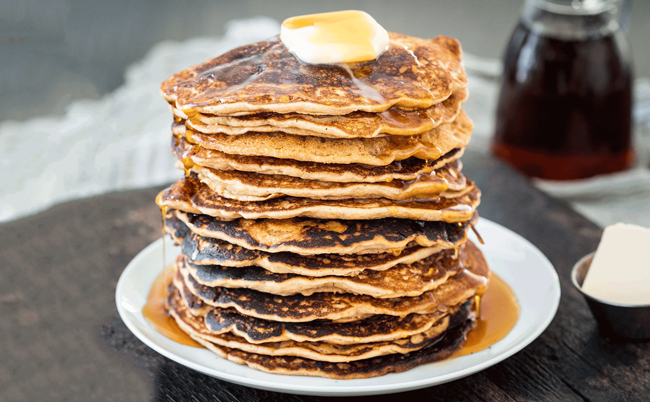 But My Family Would Never Eat Vegan!
4 Maple Peanut Butter Pancakes
Some days, breakfast is oatmeal or a quick snack on the go. On other days, it's pancakes. Enjoy this delicious stack of pancakes, made with peanut butter and maple syrup, as they should be: in bed.
Get the recipe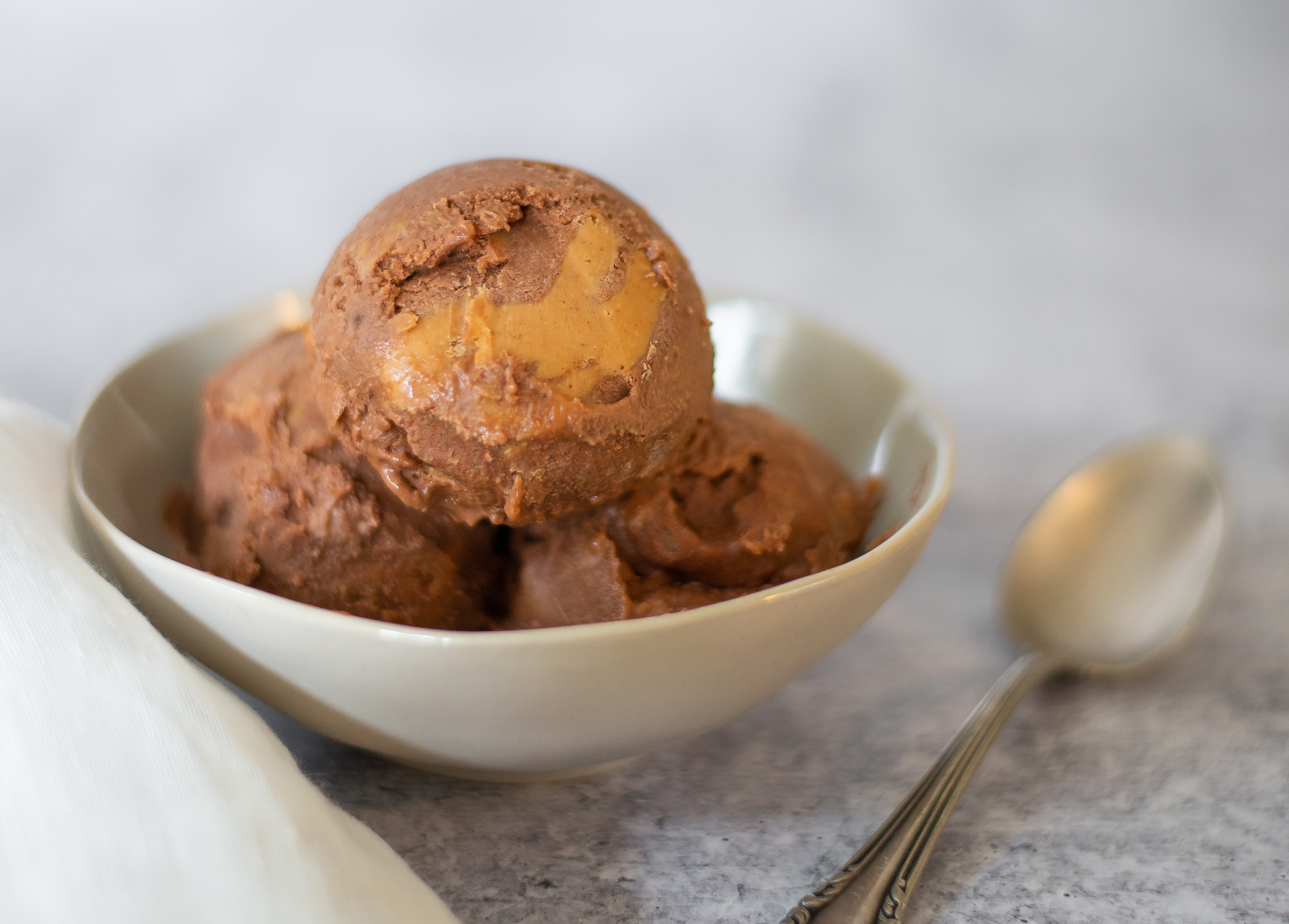 Mixed & Measured
5 Chocolate Peanut Butter Swirl Banana Ice Cream
Craving something sweet after dinner? This vegan ice cream is incredibly easy to make, but it will soon become your go-to sweet treat. All you need are bananas, cocoa powder, cinnamon, some of your creamiest peanut butter, and the important part: a blender.
Get the recipe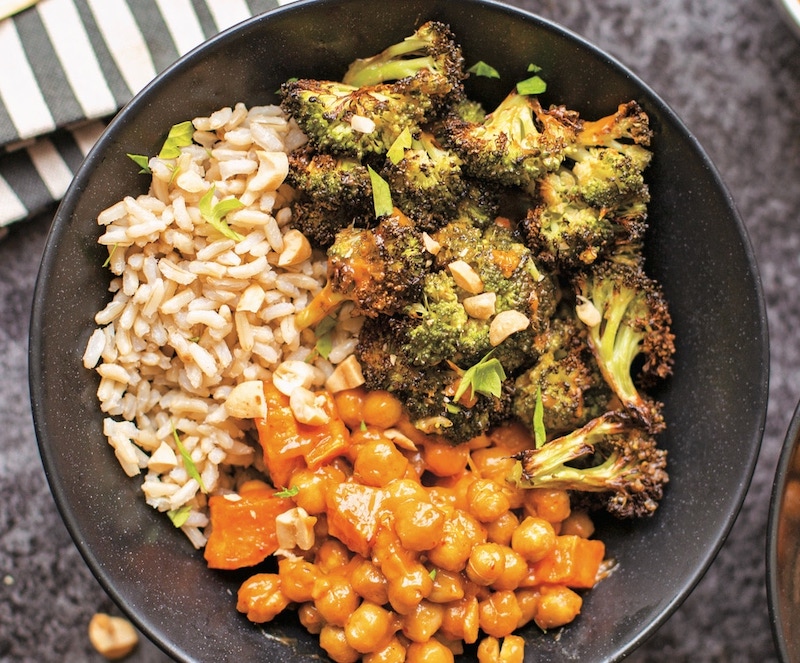 Sarah Nevins
6 Root Vegetable Bowls with Creamy Peanut Sauce
Liven up your veggies with a creamy peanut sauce that comes together in just a few, quick steps. It's nutritious, delicious, and guaranteed to become your go-to for simple, fast, mid-week meals.
Get the recipe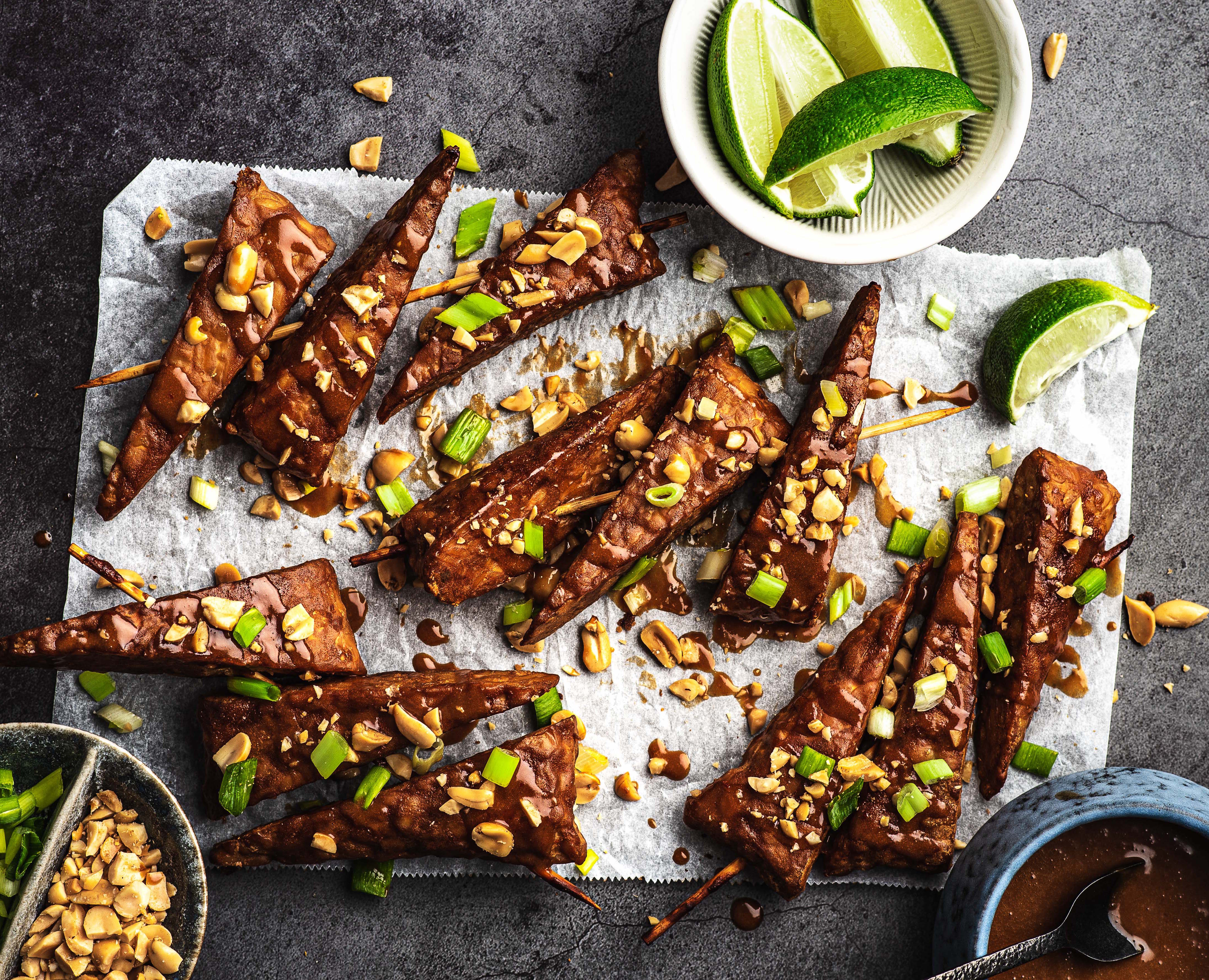 Ashley Madden
7 Smoky Tempeh Peanut Satay
Tempeh and peanut satay are two foods that were arguably just made for each other. See for yourself by combining them in this protein-packed recipe, which, again, relies on a tasty mix of peanut butter and maple syrup.
Get the recipe
For more recipe content, read: