You don't have to love greens to be vegan, and even the die-hard fans of dark leafy greens can get bored of kale. However, it's important to work them into your diet, as they provide essential nutrients such as calcium, iron, fiber, and more. Instead of forcing yourself to swallow another bite of steamed spinach, revamp your preparation. From simple yet crave-worthy salads to kale-infused ice cream, you'll want to stock up your produce drawer to make these 10 fantastic recipes.
Why are green vegetables good for you?
As mentioned above, green vegetables are a good source of essential nutrients. In fact, according to the CDC, they supply 10 percent or more of the daily value of 17 nutrients per 100 calories. They're also a good source of antioxidants, like beta-carotene, for example. Antioxidants are vital for our health, as research suggests they help to protect and repair cells that have been damaged by harmful disease-contributing molecules called free radicals.
10 new ways to eat your greens
There are many creative ways to get greens, and all of their nutrients, into your diet, as these 10 recipes show. Soon, you'll actually be craving your veggies instead of forcing them down.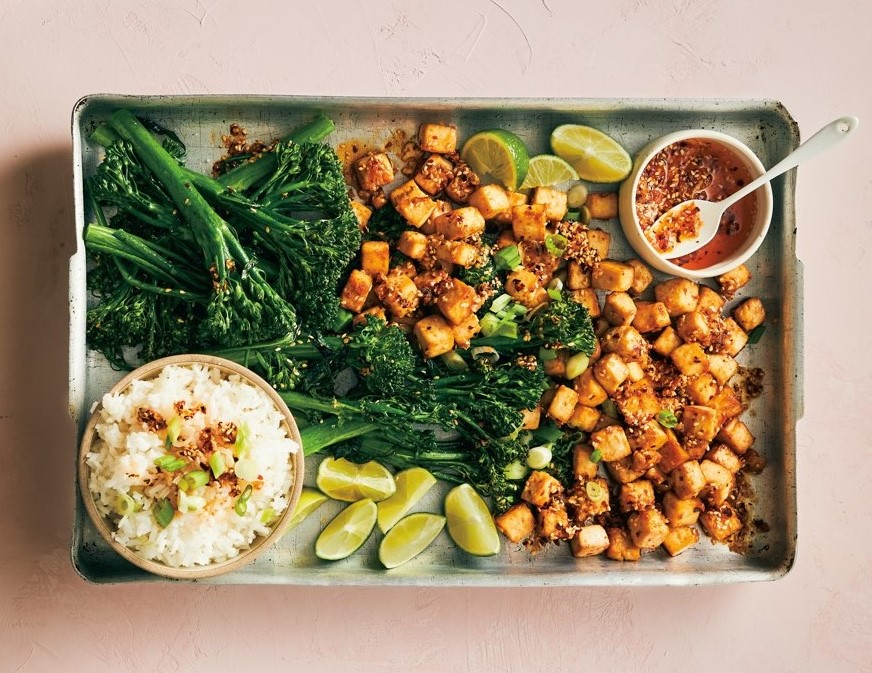 Bri Beaudoin
1 Vegan Firecracker Tofu With Broccolini and Chili Garlic Oil
Broccolini is a cross between broccoli and Chinese broccoli, and it's loaded with nutrients, including calcium, fiber, folate, and vitamin C. It's also pretty tasty, especially when it's baked with plenty of chili oil and salt and served with crispy tofu.
Get the recipe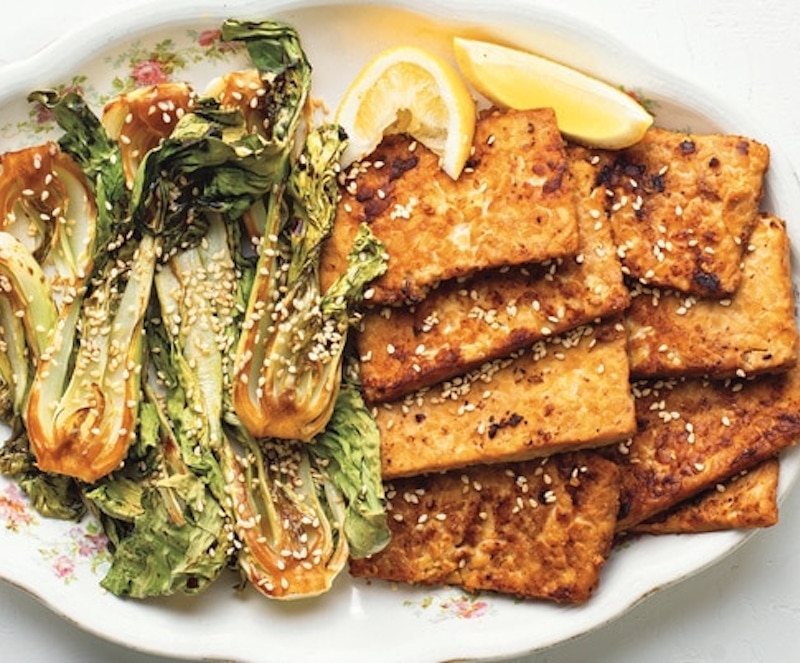 Alexandra Shytsman
2 Miso-Mustard Tempeh With Roasted Baby Bok Choy
Bok choy, which is also known as pak choi, is a type of Chinese cabbage. It's loaded with nutrients, and, as you might have guessed, it has a mild, fresh, cabbage-like flavor. In this tasty recipe, it's roasted with tamari and sunflower oil and served with miso-mustard tempeh, and the results are delicious.
Get the recipe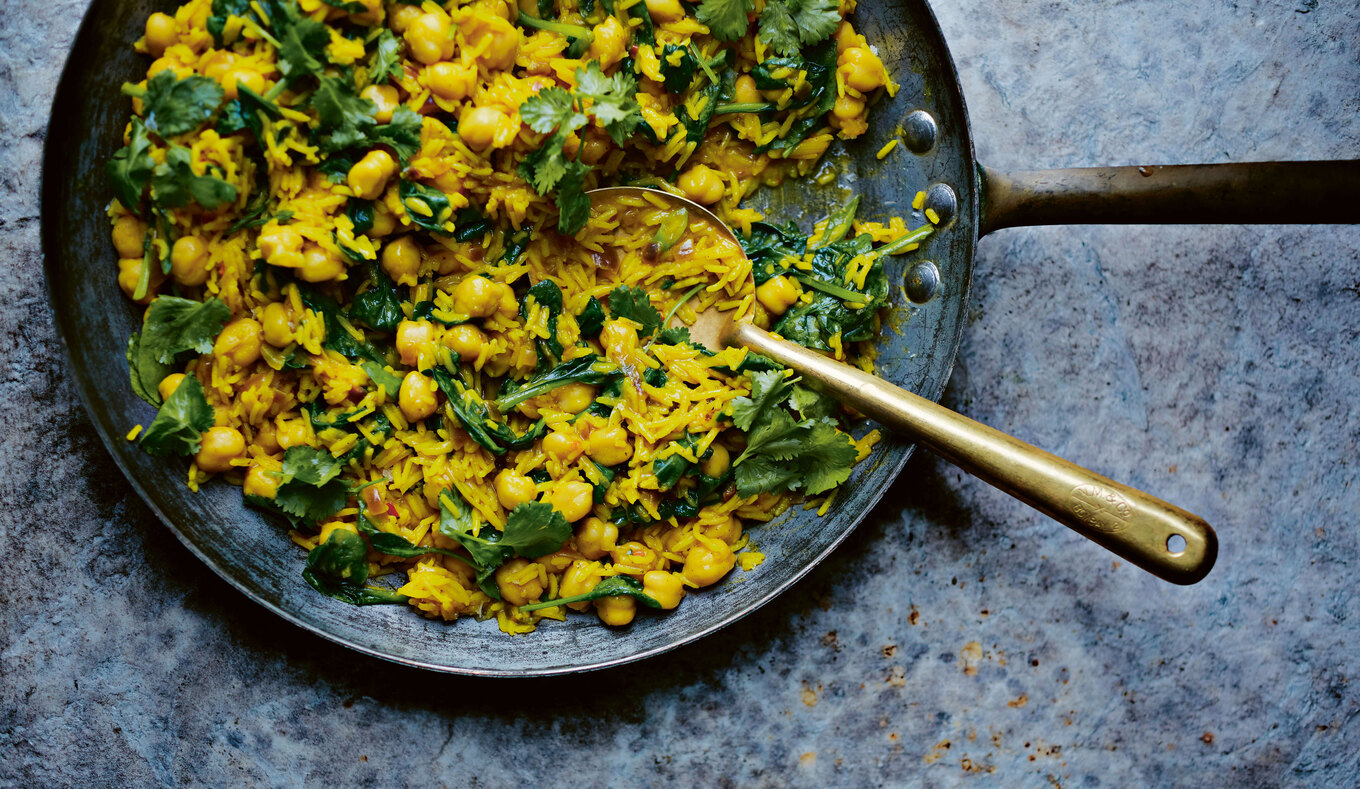 Katy Beskow
3Vegan Spinach, Chickpea, and Lemon Pilaf
This flavorful pilaf, which is best served with a side of grilled flatbreads and cooling vegan yogurt, is an easy weekday meal choice, because it only requires one pot to make. Thanks to the spinach and chickpeas, it's loaded with plenty of plant-based goodness.
Get the recipe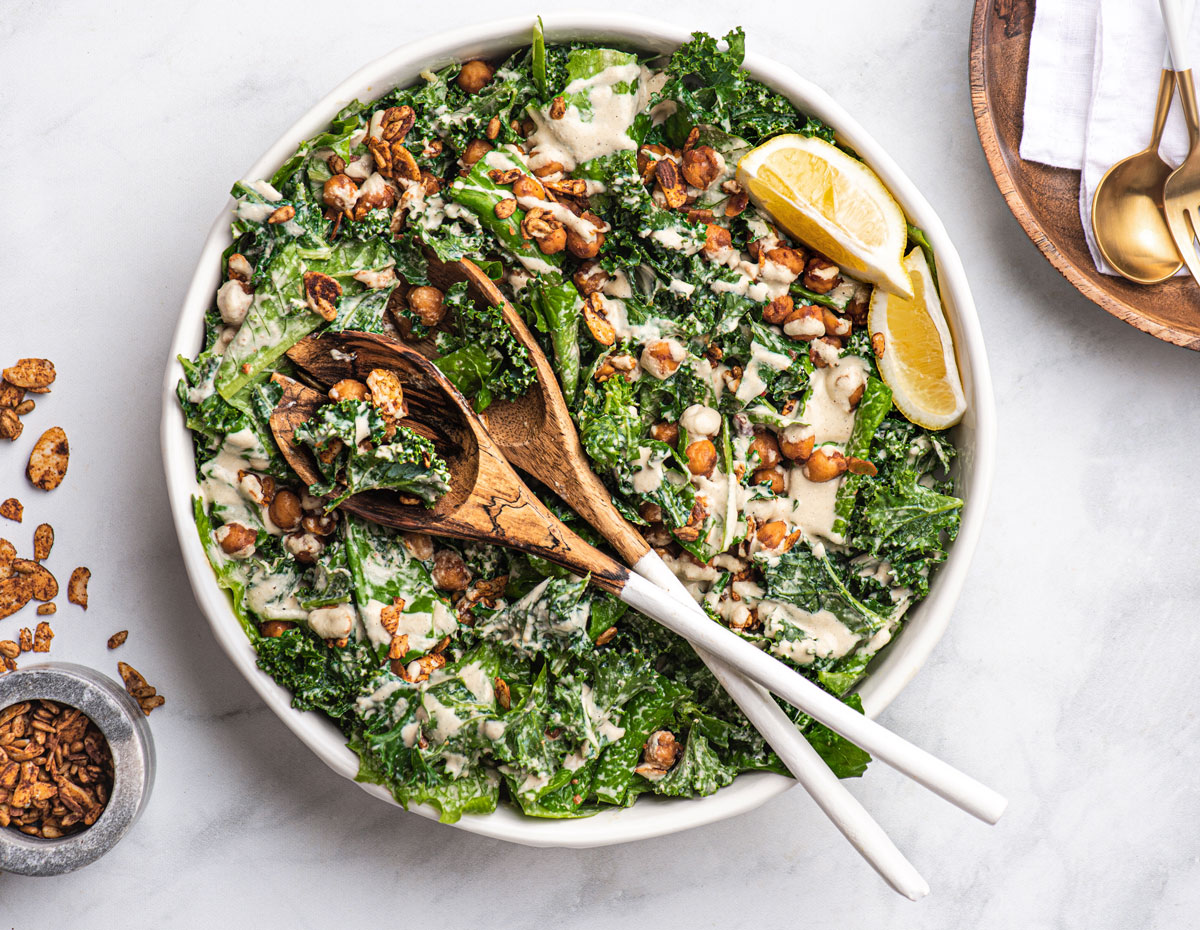 Ashley Madden
4Vegan Tahini Caesar Salad With Smoked Chickpeas
The secret to delicious kale is to bake it in the oven, with plenty of oil and salt, until the leaves are crispy. After that, mix it with plenty of flavorful ingredients, like miso, mustard, soy sauce, nutritional yeast, lemon juice, chickpeas, and sourdough, and whip up a delicious nutritious vegan caesar salad.
Get the recipe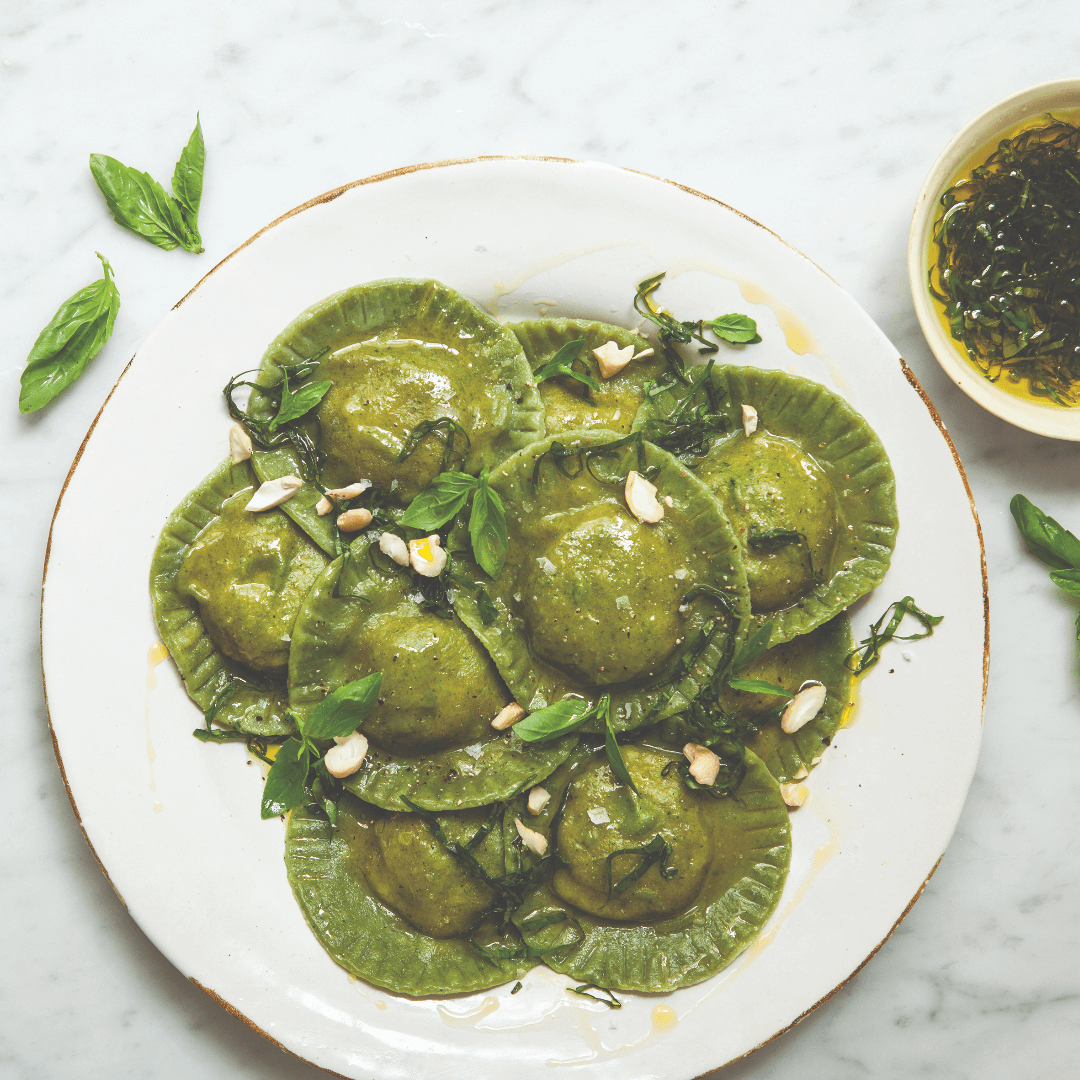 So Vegan
5 Creamy Vegan Spinach Ravioli With Cashew Cheese Filling
For a show-stopping, vibrant main that looks as good as it tastes, check out this recipe for vegan spinach ravioli with cashew cheese. It's creamy, it's bursting with flavor, and it's guaranteed to be a hit, every time.
Get the recipe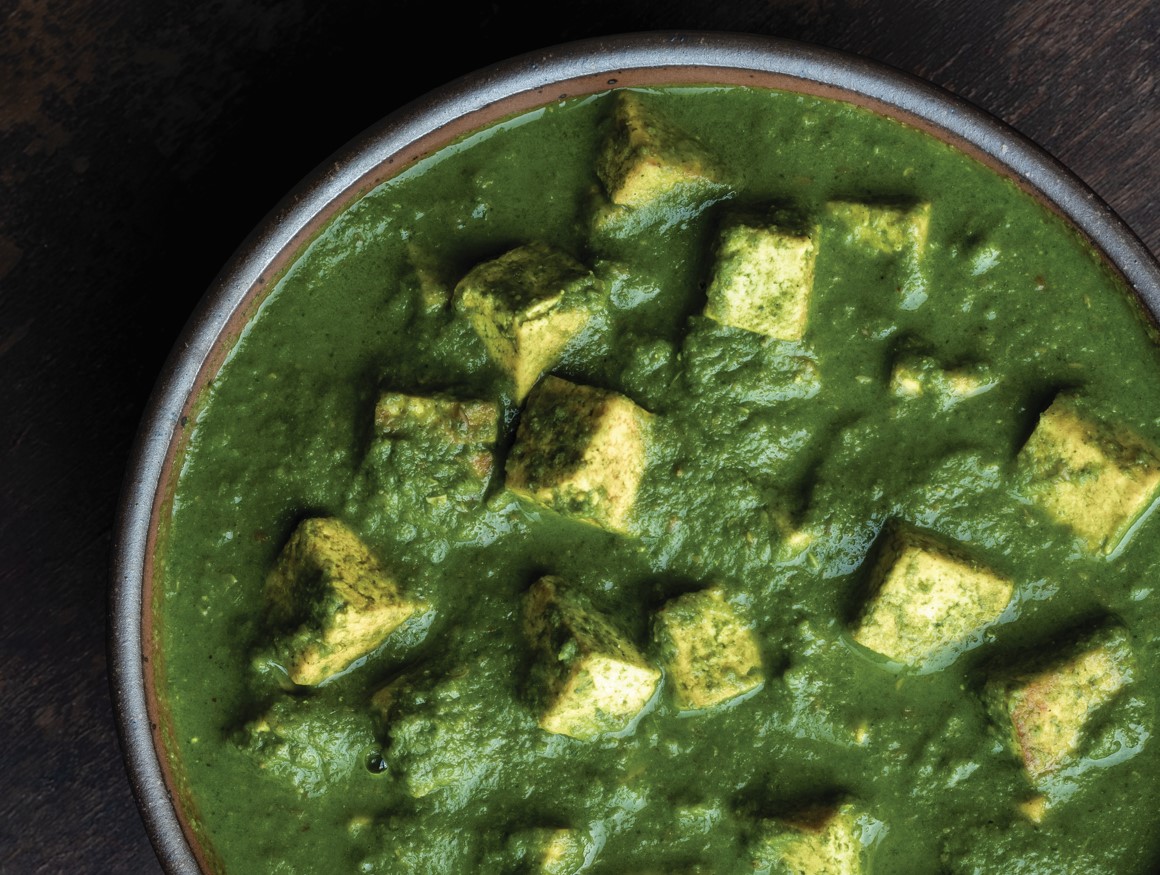 6 Vegan Spicy Spinach Chili Pālak Tofu
Garlic and spinach compliment each other perfectly in this nutritious, delicious Indian gravy dish, which also features turmeric tofu. For a thicker, creamier result, don't be afraid to stir in some extra cashew cream, too.
Get the recipe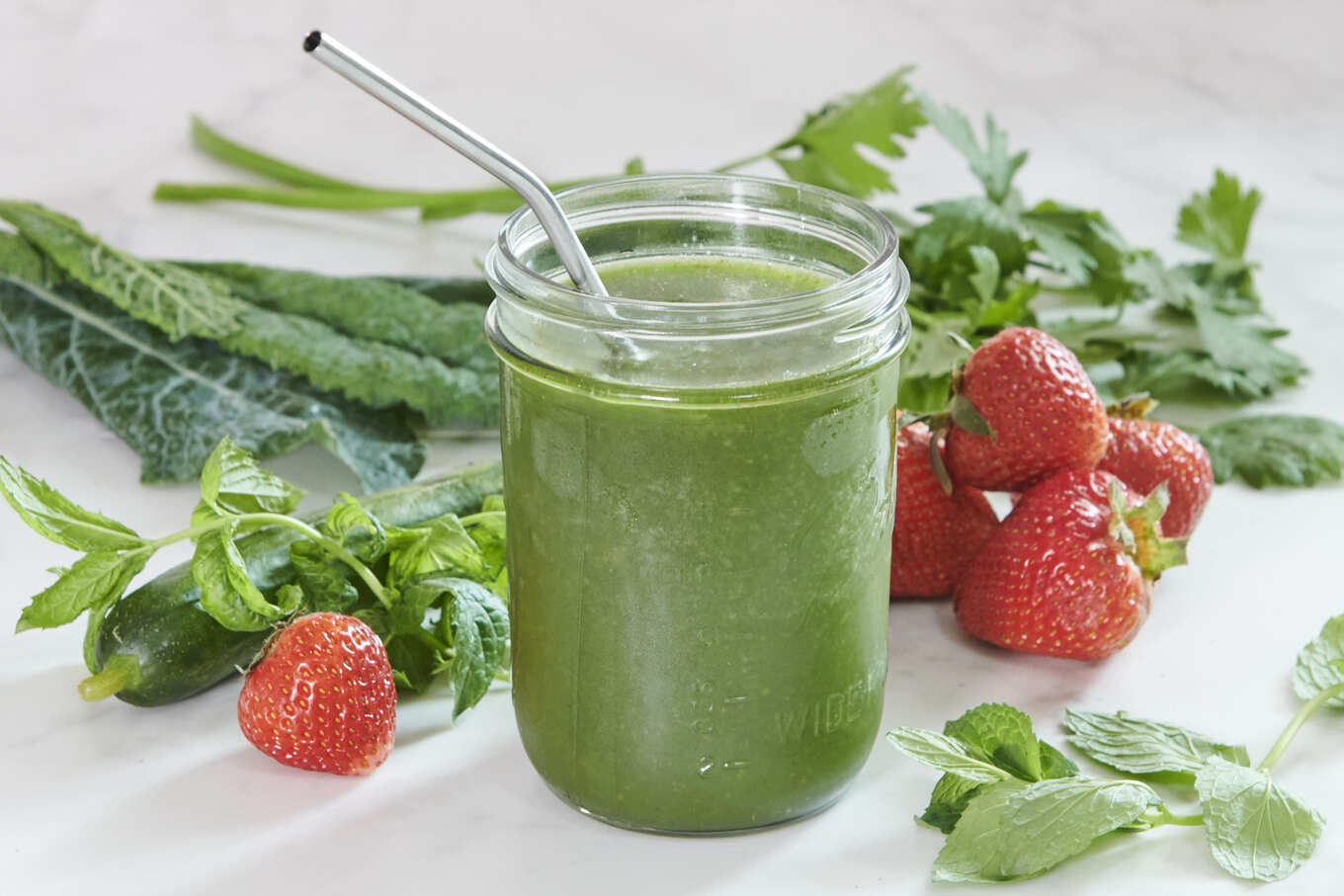 Lettuce Grow
7 Green and Fruity Vegan Farmers' Market Smoothie
If you're not a fan of eating your greens, why not try drinking them instead? This refreshing, flavorful smoothie masks the taste of kale and celery with ingredients like strawberries, cucumber, coconut water, and mint.
Get the recipe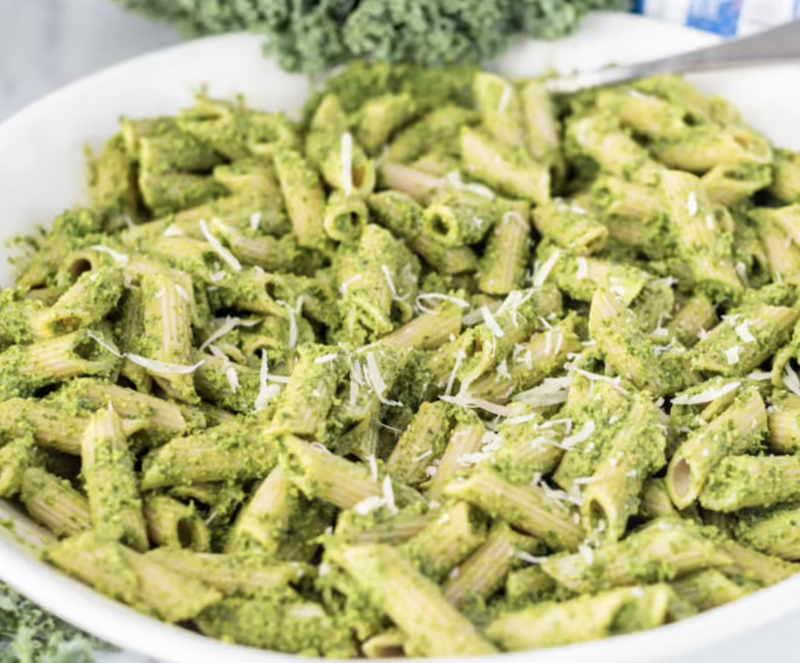 Danielle Keith
8 Oil-Free Vegan Kale Pesto Pasta
If you're in a hurry, this super simple pasta recipe, which is loaded with goodness thanks to the kale pesto, is quick to make. In fact, it all comes together in just 15 minutes.
Get the recipe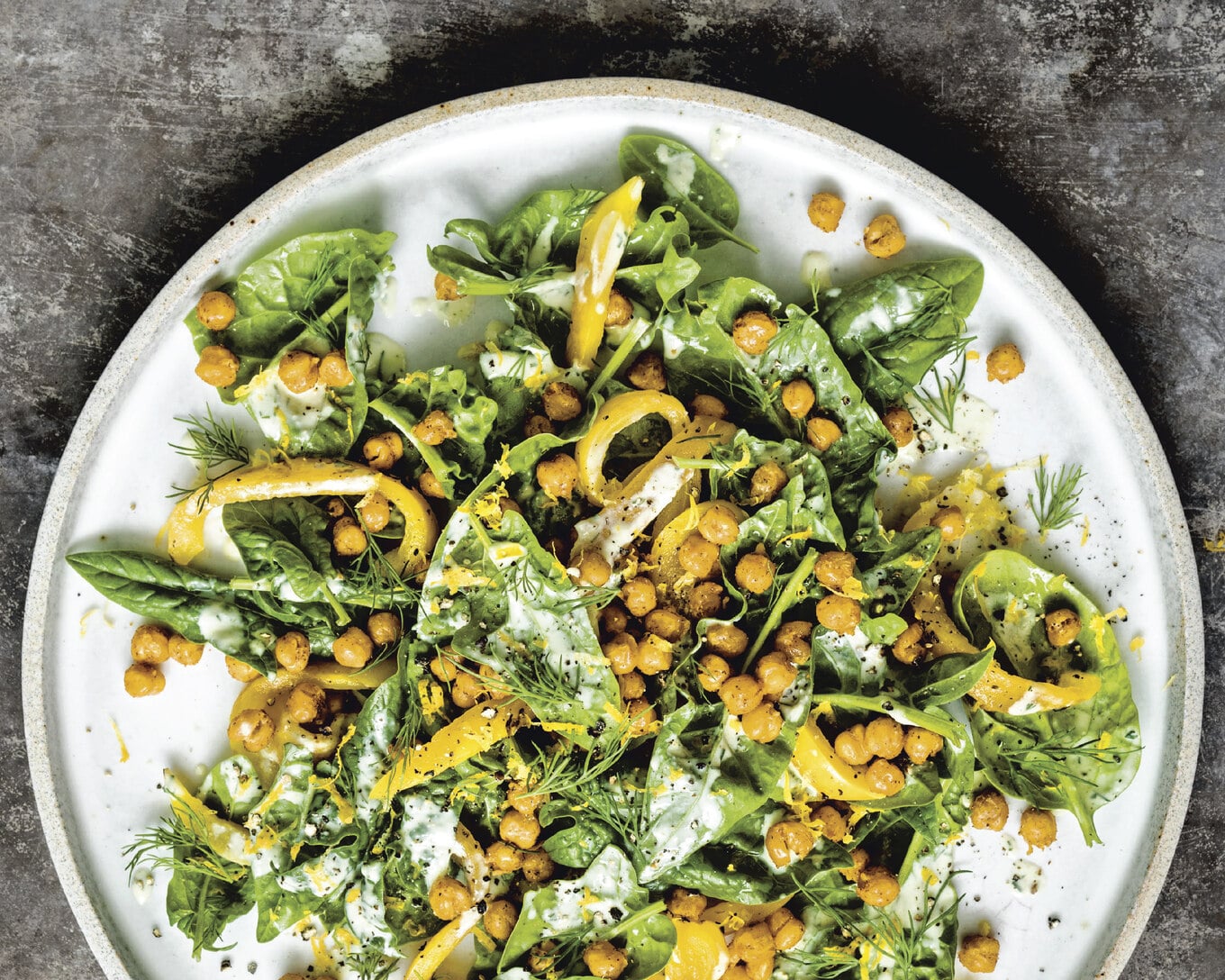 9 Zesty Vegan Spinach Salad With Blackened Chickpeas
Roasted blackened chickpeas add an addictive crunchy element to this leafy green salad, which is packed with 11 cups of torn spinach. Roasted yellow bell peppers, lemon zest, and a creamy herb dressing add a boost of flavor, making this salad a delicious lunchtime treat.
Get the recipe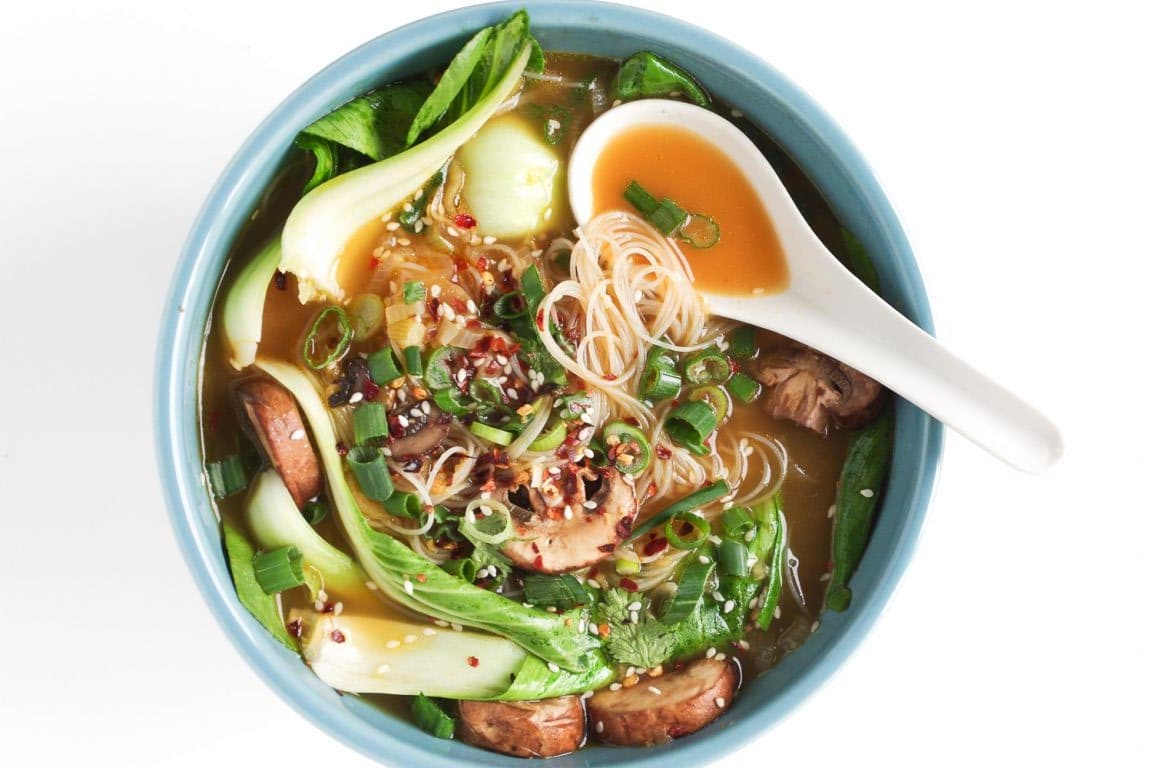 Jessica Randhawa
10 Vegan Ginger Garlic Noodle Soup With Bok Choy
This hearty fragrant soup is ideal for the colder months. It's warming, full of flavor, and loaded with plant-based goodness, thanks to ingredients like bok choy, fresh ginger, green onions, and cremini mushrooms.
Get the recipe
For more vegan food, read: