Sorry kids—we hate to be the bearers of bad news, but it's back-to-school season. And while young people might dread having to wake up early and do homework every afternoon, many parents are excited for their children to be busy again.
That said, preparing school lunches can be one stressful aspect for parents who want to provide healthy vegan meals for their children. With this in mind, we're highlighting five easy-to-make meals (and one dessert!) that'll have all the other kids wanting to trade lunches.
Do school cafeterias have vegan lunch options?
Vegan school lunches are becoming more commonplace in cafeterias across the US. California, for example, recently became the first state to support schools to procure more plant-based ingredients with a $700 million investment. In New York, public schools now serve vegan meals to students every Friday. And in Illinois, schools will start offering plant-based school lunch options to children very soon, after new legislation was passed last year.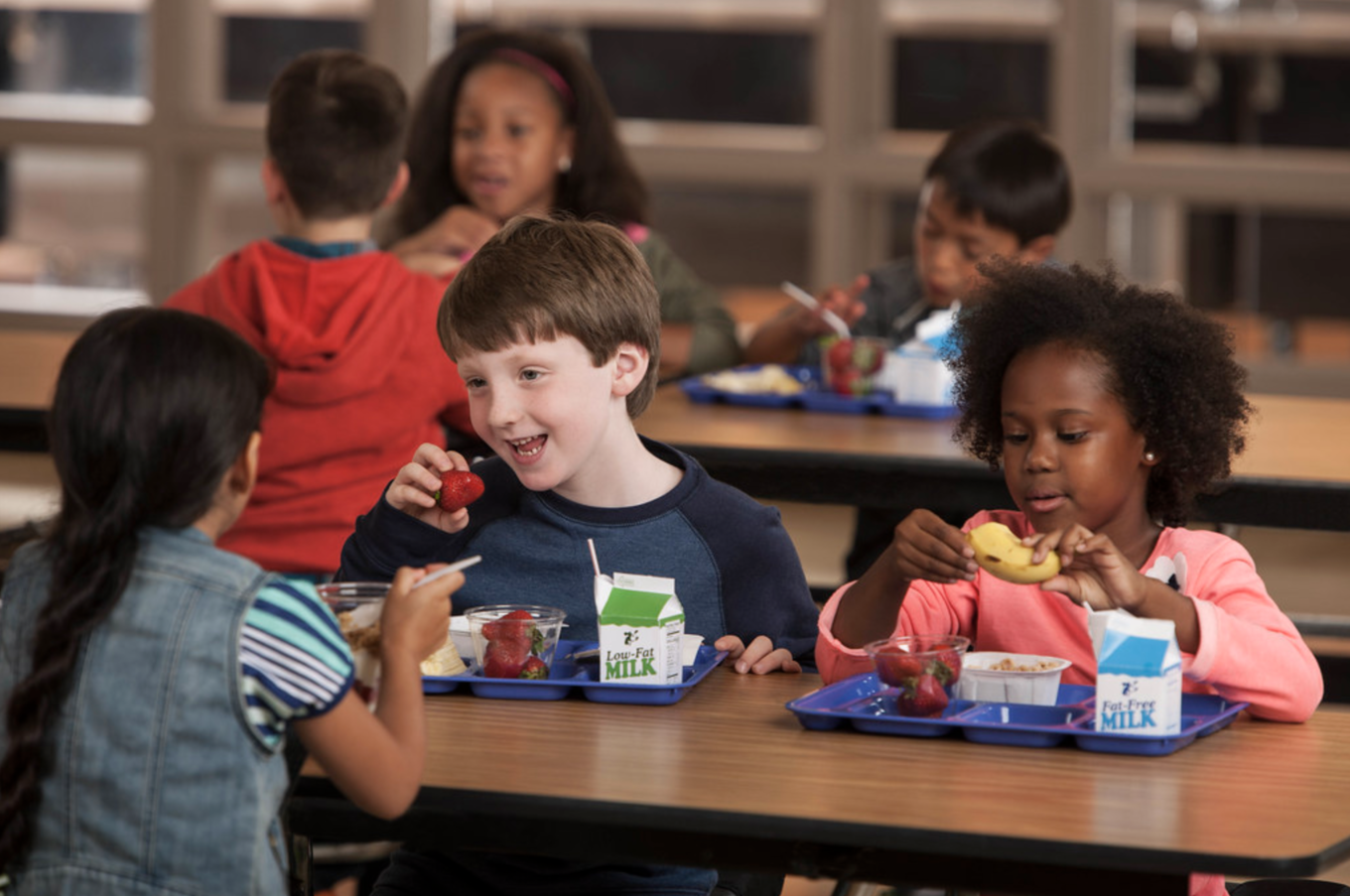 Flickr
Meals already cooked at the cafeteria are, arguably, the easiest options for parents to take when it comes to school meals. But if nutritious, plant-based lunches aren't on offer for your child, there are other easy options. Sandwiches, pasta salads, and pitas are just a few examples of quick and simple lunch ideas. For more, take a look at our list below.
Easy vegan lunch ideas for school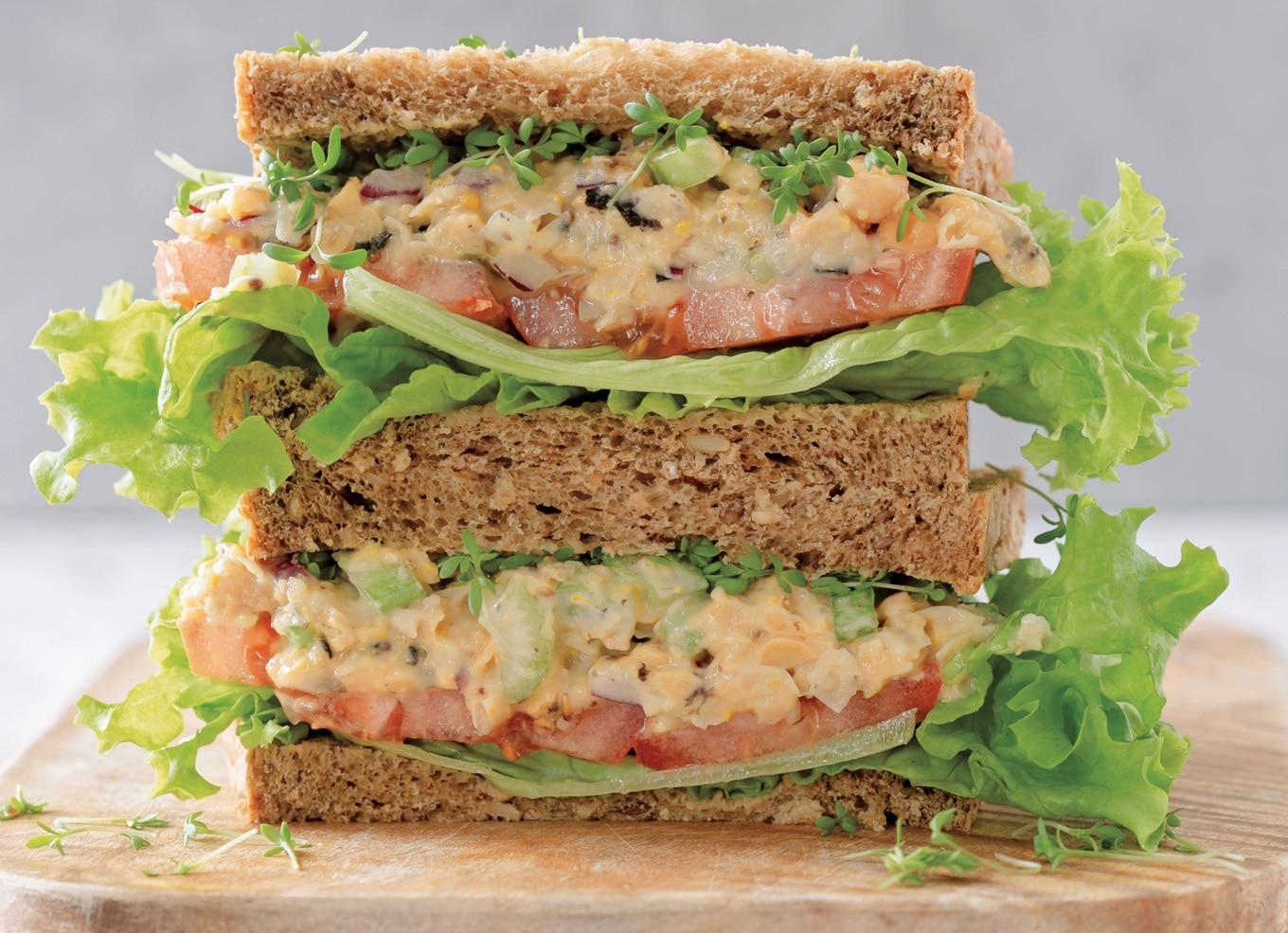 Andre Soranidis
1 Sandwiches
Nothing says "stress-free" like sandwiches, which is one reason to make delicious and creative vegan sandwiches a school-lunch centerpiece. We love this chickpea tuna salad sandwich recipe, for example, because you can enjoy it between two slices of bread or on top of crackers (we recommend Late July Organic Classic Rich Crackers). Add some avocado to the sandwich, and your children have themselves a hearty, healthy, and tasty lunch. Other great sandwich recipes include this buffalo cauliflower option and this New York-style vegan Reuben. Pro tip: These sandwiches also work for grown-up kids who need a good meal at the office.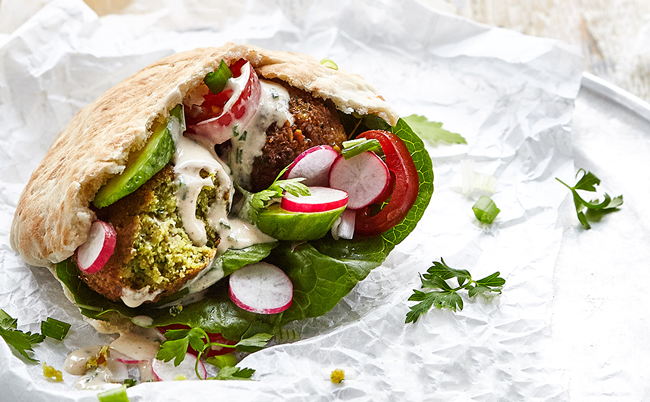 Tim Atkins
2 Pita pockets
If we had it our way, the word "hummus" would be right below the word "delicious" in every dictionary. And, because of this belief, there's no more delicious lunch than a pita pocket slathered with yummy hummus. If you have enough time to make your child's hummus from scratch, we love this garlicky chickpea avocado hummus dip and this pizza hummus recipe. But if not, you (and your children) are still in luck, as many grocery and convenience stores carry pre-made hummus. Add some carrots and cucumber for your children to share with friends, or up the awesomeness factor by including a few falafel balls.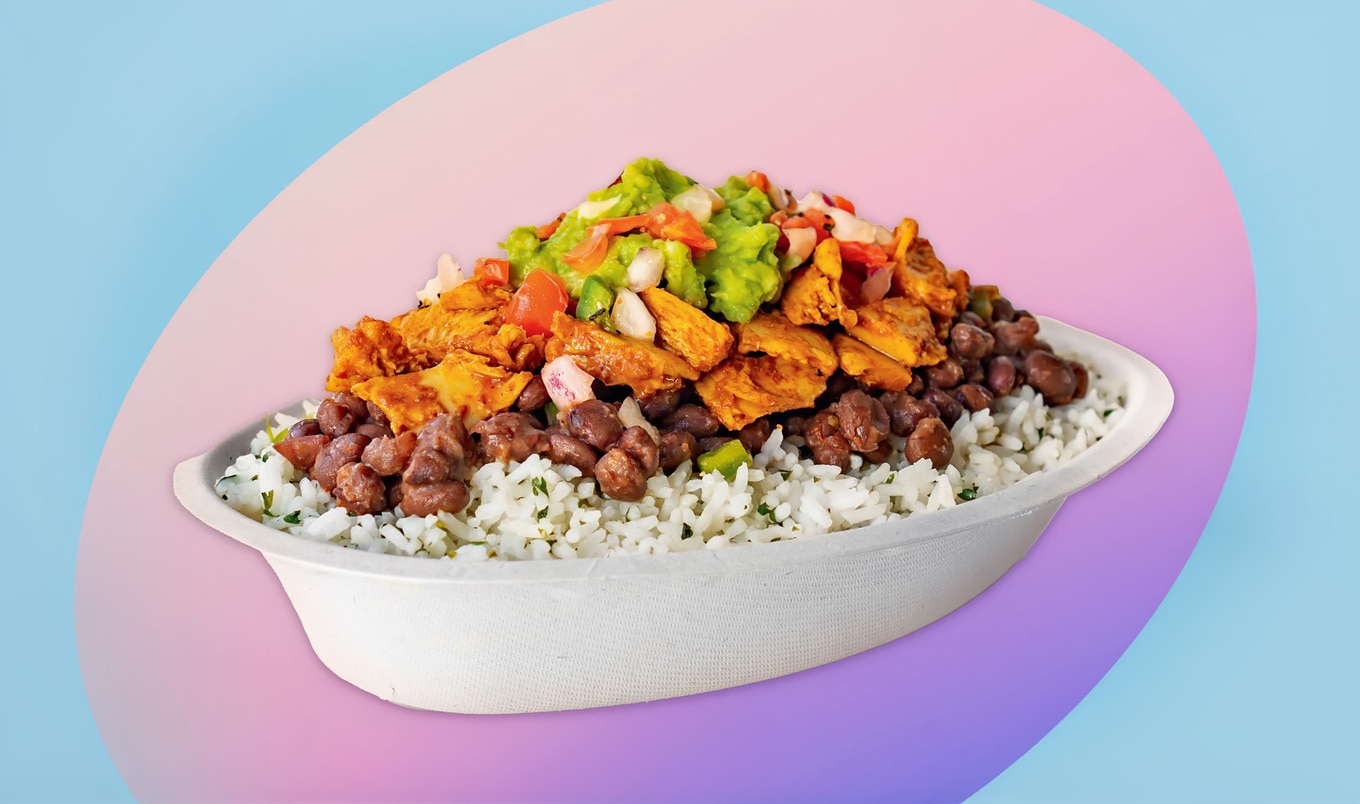 3 Mexican bowl
A plate of rice and beans is one of the easiest meals for vegans to make. However, you can kick it up a notch for your child's lunch thanks to this Chipotle-inspired burrito bowl. Made with rice, black beans, taco seasoning, vegan chicken, and avocado, this bowl tastes equally delicious at room temperature as it does piping hot. Just remember to save some for yourself.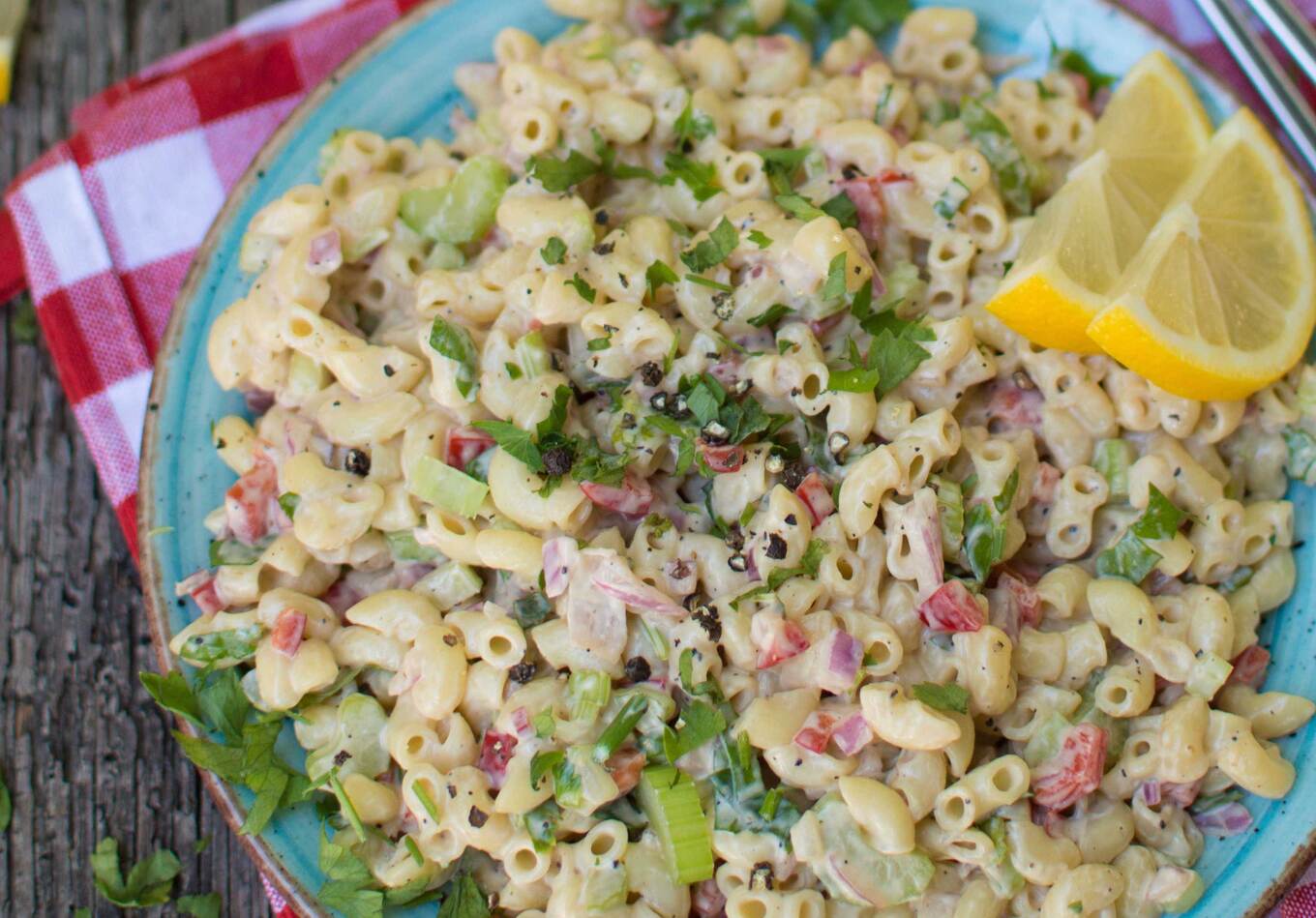 Zhoro Apostolov and Michelle Cehn
4 Cold pasta salad
A cold pasta salad takes mere minutes to make and will keep your child full until dinner. We love this easy pasta salad recipe, which features a creamy mustard dressing, and this summer picnic salad is also a great option. And, by incorporating extra pasta and more veg, this meal can be prepared in bulk, which means school lunches are set for the week (or you can take some to work!).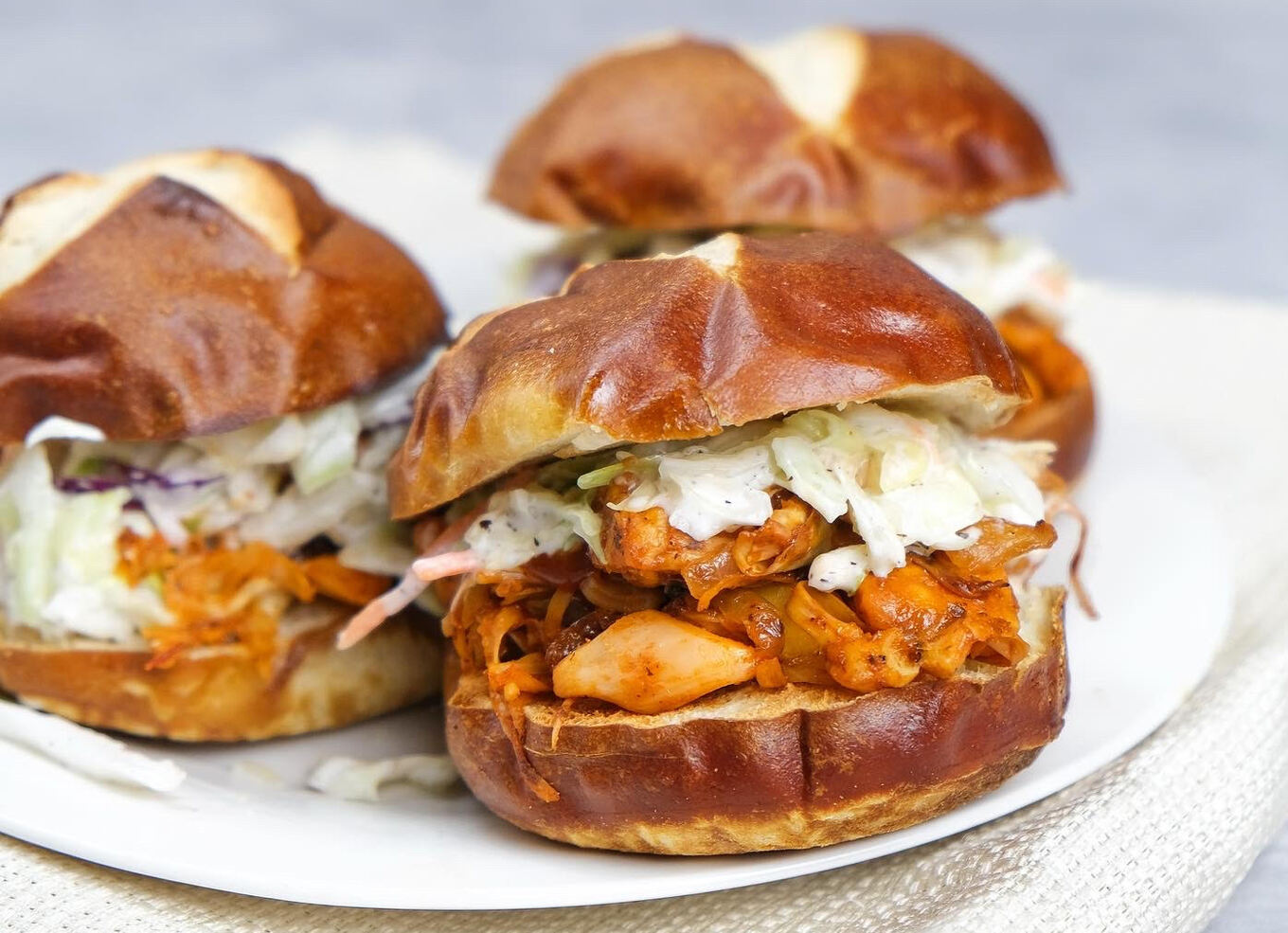 Shay Boyd
5 Sliders
Sliders are a fun school lunch idea, and they will give your child something to look forward to through those morning classes. They can be eaten cold, or if your child has access to the cafeteria microwave, they can be heated, too. Try these smoky barbecue jackfruit sliders, for example, or this recipe with pulled mushrooms is also delicious.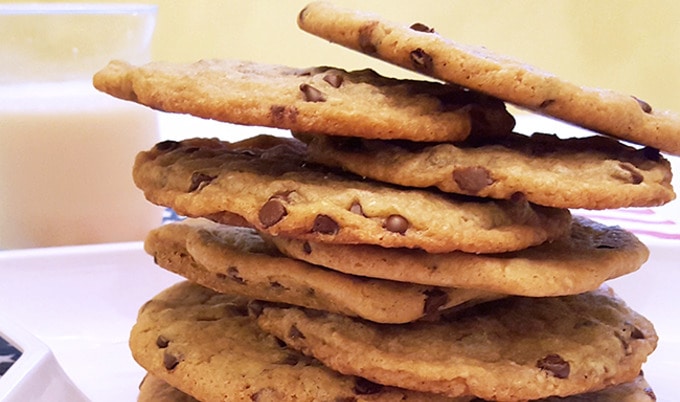 Michelle Siriani
6 Bonus: desserts
Newsflash: children love sweets, so don't deprive your kids of this small lunchtime joy! A sweet idea is chocolate chip cookies because, in case you didn't know, chocolate chip cookies make any day better.
Rebecca Sykes is a recent college graduate who loves finding new vegan restaurants anywhere she goes.
For more on kid-friendly food ideas, read: