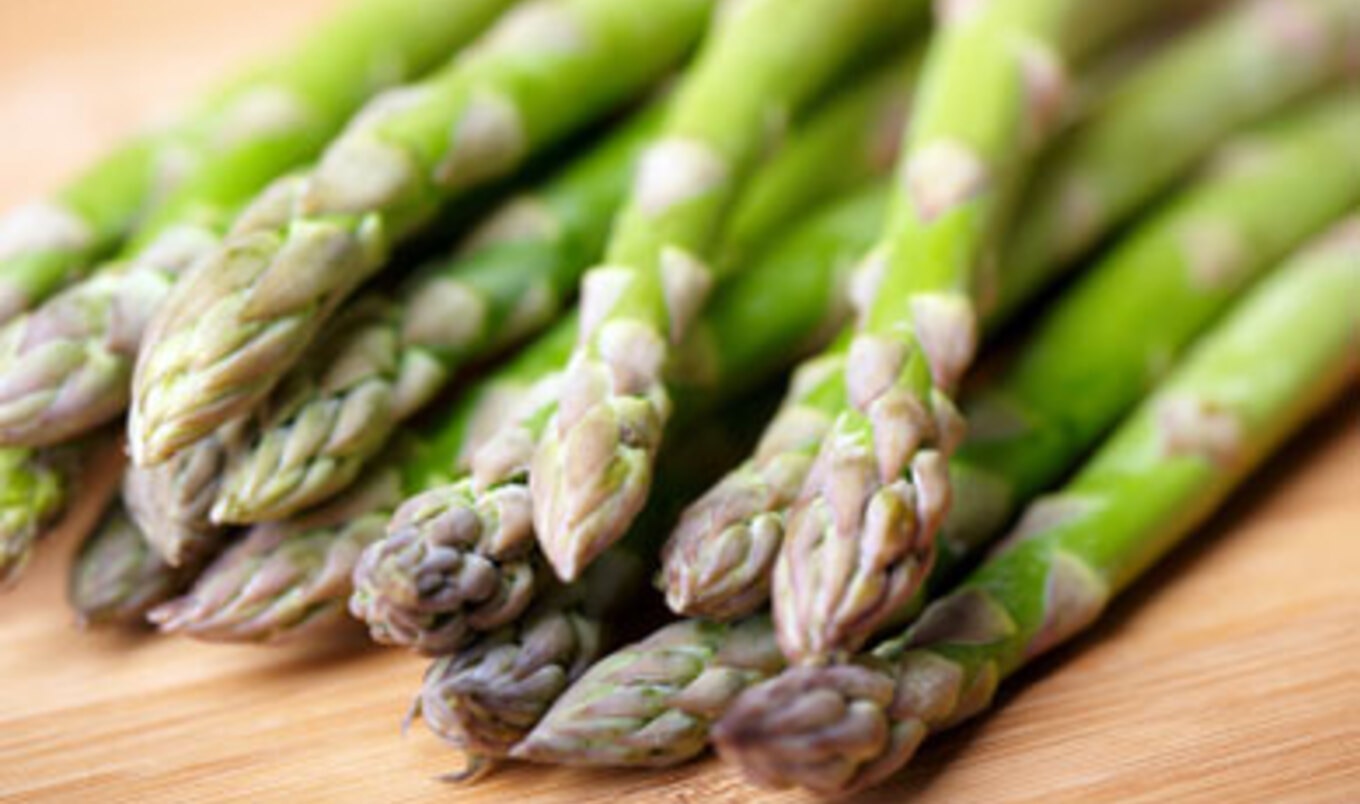 Whether serving family-style or as a first course, side dish, or light tapas, the classic balsamic, spinach, and pasta salads get modernized by the kiss of flame.
April 29, 2012
While this garden-fresh dish complements any meal as-is, feel free to accessorize it with other vegetables of choice, grilled or not, such as red and yellow bell peppers, white mushrooms, carrots, corn, cucumbers, garbanzo beans, and cauliflower, or maybe even watermelon or orange wedges for a fruity garnish.
Serves 2
What you need:
For the salad:
6 asparagus spears
6 to 8 large Brussels sprouts, halved if desired
1 small onion, quartered
Olive oil, for brushing
Salt, to taste (optional)
4 to 6 cherry tomatoes
2 cups baby spinach or mixed greens
For the balsamic dressing:
2 tablespoons balsamic vinegar
1-1/2 tablespoons olive oil
1/4 teaspoon garlic powder
1/4 teaspoon seasoned salt
1/4 teaspoon freshly ground black pepper
1/2 teaspoon dried parsley flakes
What you do:
For the vegetables, heat grill to medium. Lightly brush asparagus, Brussels sprouts, and onion with olive oil and salt. Using a grilling screen or the naked grate, place vegetables in a single layer and grill for about 6 to 10 minutes until the vegetables are tender. If desired, cherry tomatoes can be left raw, or brushed with olive oil and grilled for about 3 to 4 minutes or until softened. Remove vegetables from grill and cut into bite-size pieces.
For the balsamic dressing, in a small bowl, combine all ingredients and blend well.
To assemble the salad, in a large bowl, place baby spinach and add grilled vegetables while still warm. Pour dressing over top and mix well. Serve Immediately.
Chef's Tip: Turn this green salad into a family-style grilled pasta salad. In a medium-size saucepan, cook about 1/2 pound vegan pasta in boiling water until al dente, about 8 minutes. Drain, rinse, and transfer to a large bowl. Toss pasta with 1 tablespoon of olive oil. Double or triple both the amount of grilled vegetables and balsamic dressing. In a large bowl, combine pasta, grilled bite-size vegetables, and dressing, and mix well.
Chef's Tip: The dressing measurements can be followed as is or to taste—a nice range of different flavor profiles emerge when the ingredient levels above are altered.