When the leaves begin to fall and the air turns crisp enough for not one but two blankets, comfort food is on our minds. That's why we're embracing the autumnal shift with a roundup of 15 recipes that are delightfully dairy-free and spectacularly scrumptious. Whether you're preparing for a fall-themed dinner party or a cozy day watching movies, these recipes are the perfect motivation to get you up from your warm bed covers and into the kitchen (and then back under the covers).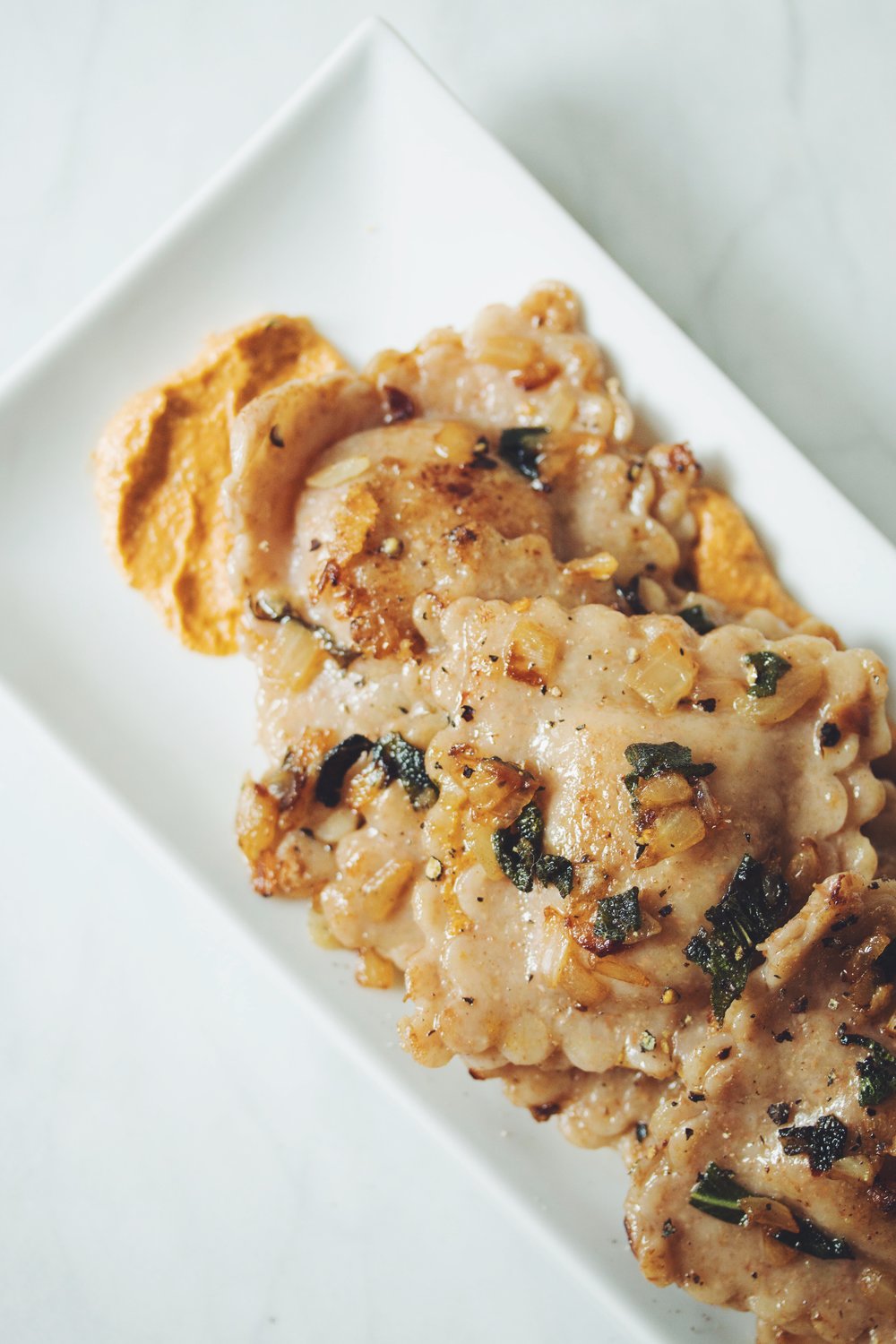 Hot for Food
1. Vegan Pumpkin Ravioli
Impress guests at your next dinner party with these homemade raviolis filled with tangy pumpkin-cashew cheese that are even more stunning when paired with a sophisticated white wine-sage butter sauce.
Get the recipe here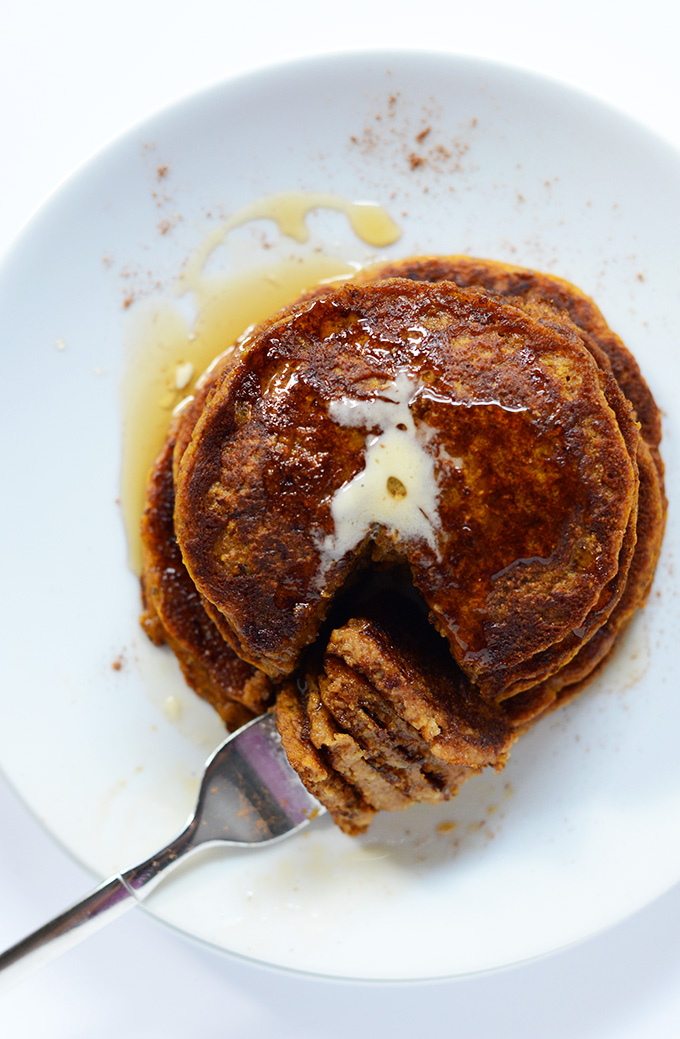 Minimalist Baker
2. Vegan Pumpkin Spice Pancakes
There's no better way to combine fall flavors and our favorite meal of the week than with a scrumptious stack of these pumpkin-spice pancakes.
Get the recipe here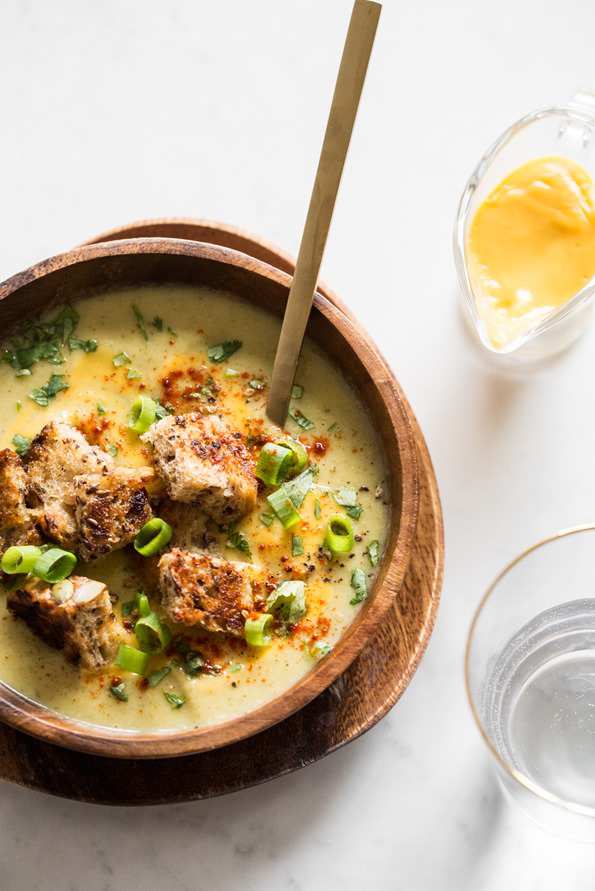 Oh She Glows
3. Vegan Broccoli and Cheese Soup
This luscious homemade soup is loaded with wholesome ingredients such as carrots, potatoes, and broccoli—and we're doubling the amount of nutritional yeast for extra cheesy goodness.
Get the recipe here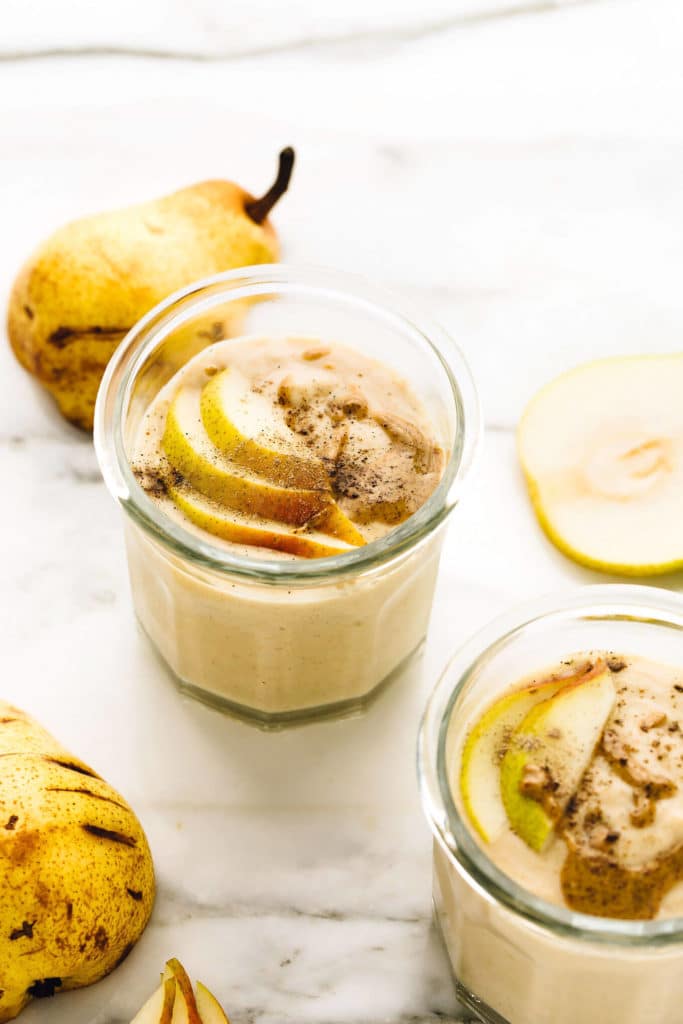 Blissful Basil
4. Cardamom Pear Smoothie
Begin your fall days with an energizing and healthy smoothie using seasonal pears and fragrant cardamom.
Get the recipe here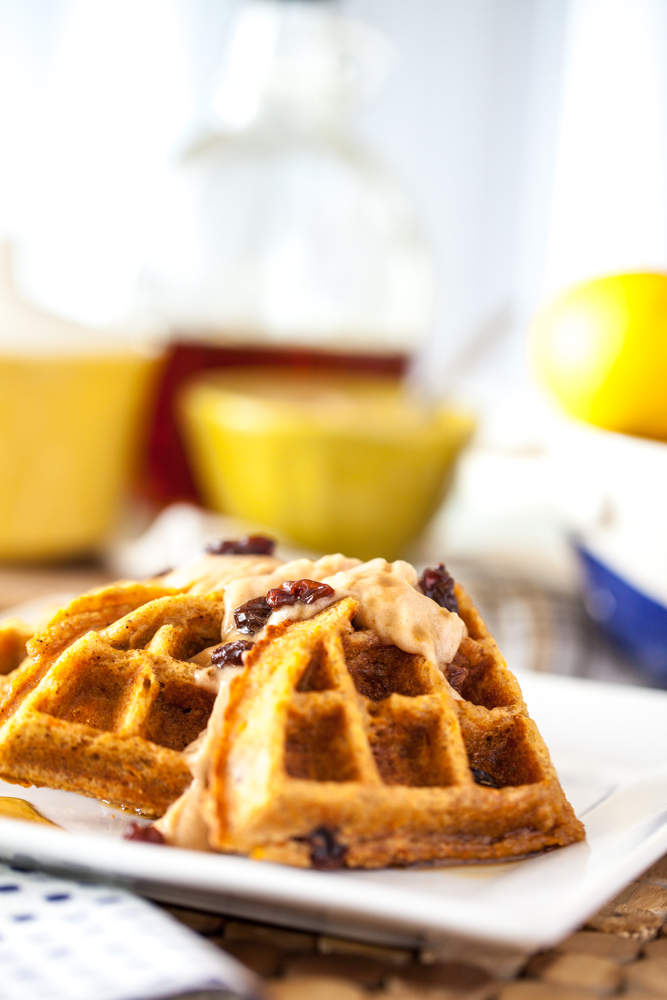 Keepin' It Kind
5. Carrot Cake Waffles with Cinnamon Maple Cream Cheese Spread

Cakey, fluffy waffles made with three different flours and maple-infused vegan cream cheese make for an indulgent sit-down breakfast for the whole family.
Get the recipe here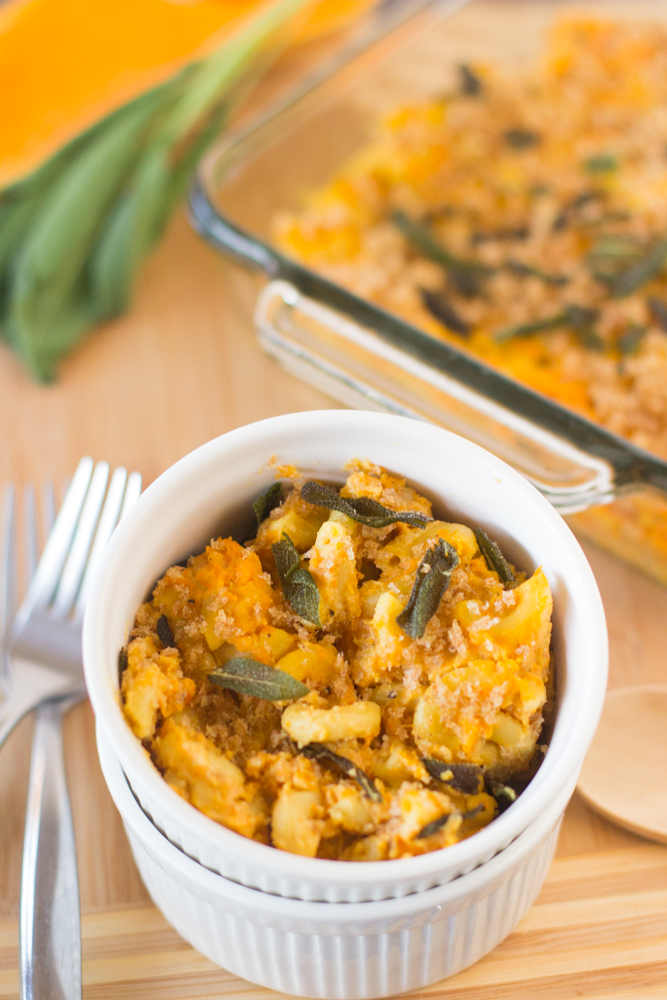 Jessica In the Kitchen
6. Butternut Squash Mac and Cheese with Crispy Sage
Sweet, seasonal butternut squash shines in this concoction complemented by earthy sage leaves and hearty elbow pasta.
Get the recipe here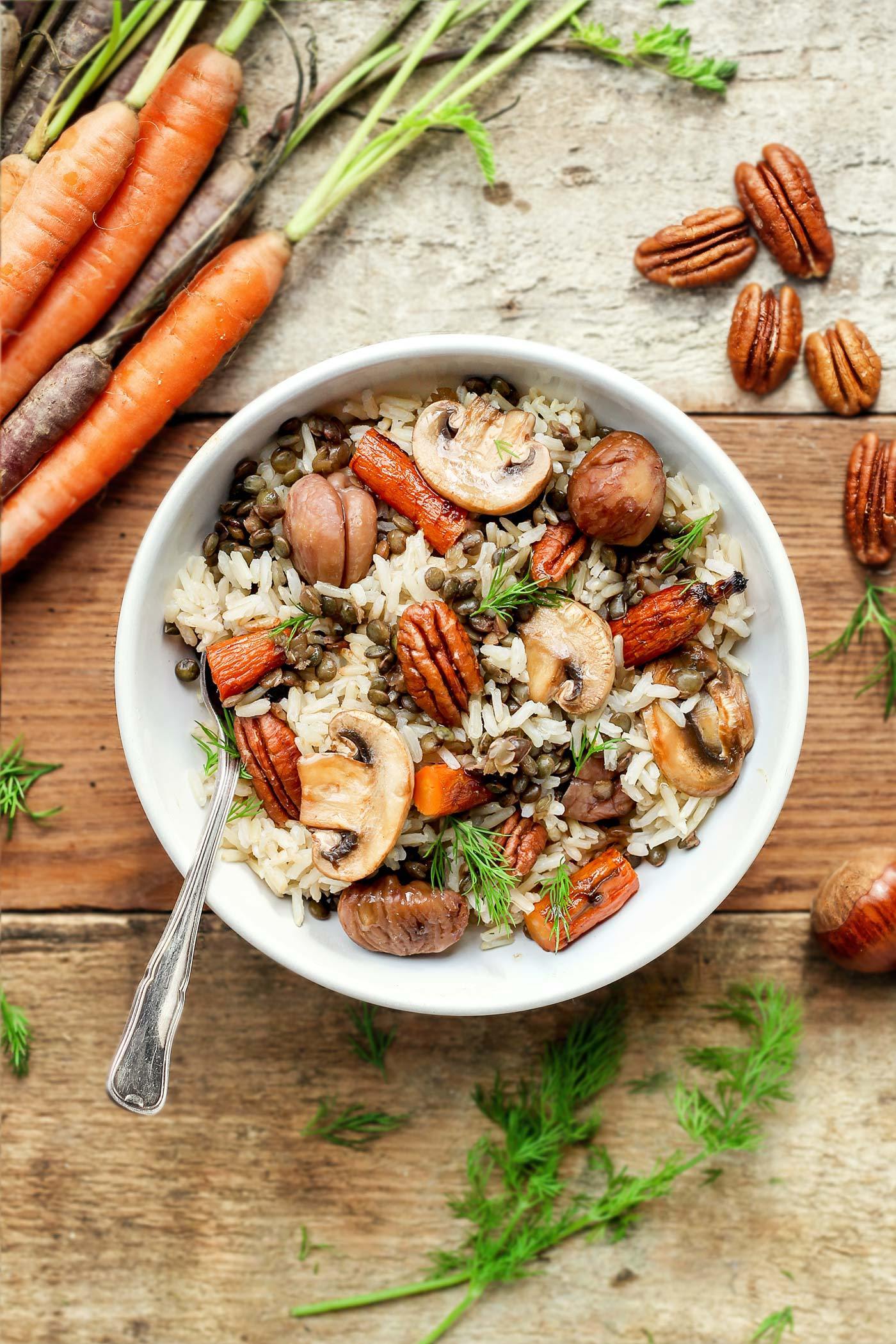 Full of Plants
7. Fall Forest Salad
A fresh salad tossed with chestnuts, dried cranberries, and green lentils is a wholesome meal we'll be prepping for lunch all week.
Get the recipe here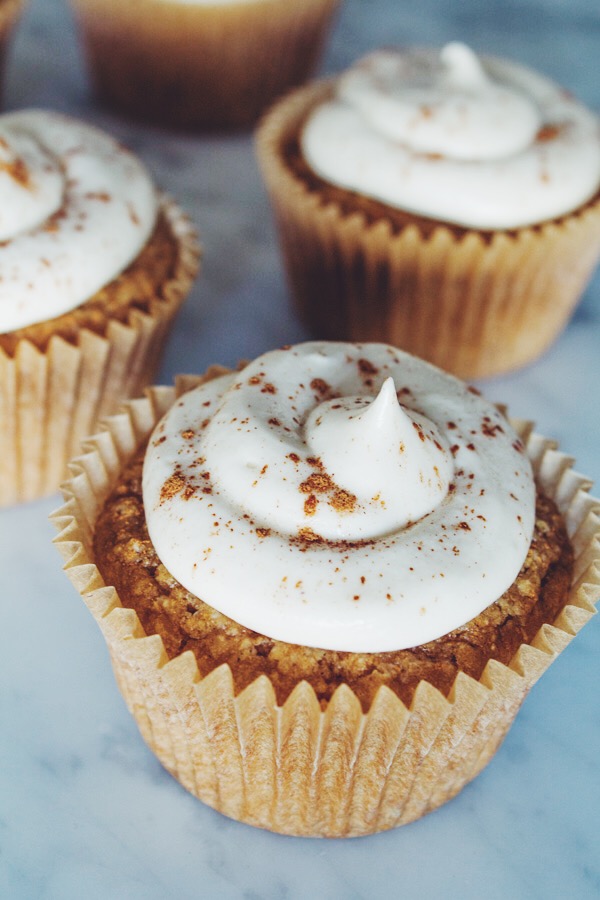 Sweet Potato Soul
8. Apple Cider Cupcakes
Craving something sweet but don't want to spend hours around the oven? These melt-in-your-mouth apple-cider cupcakes take only 30 minutes to prepare!
Get the recipe here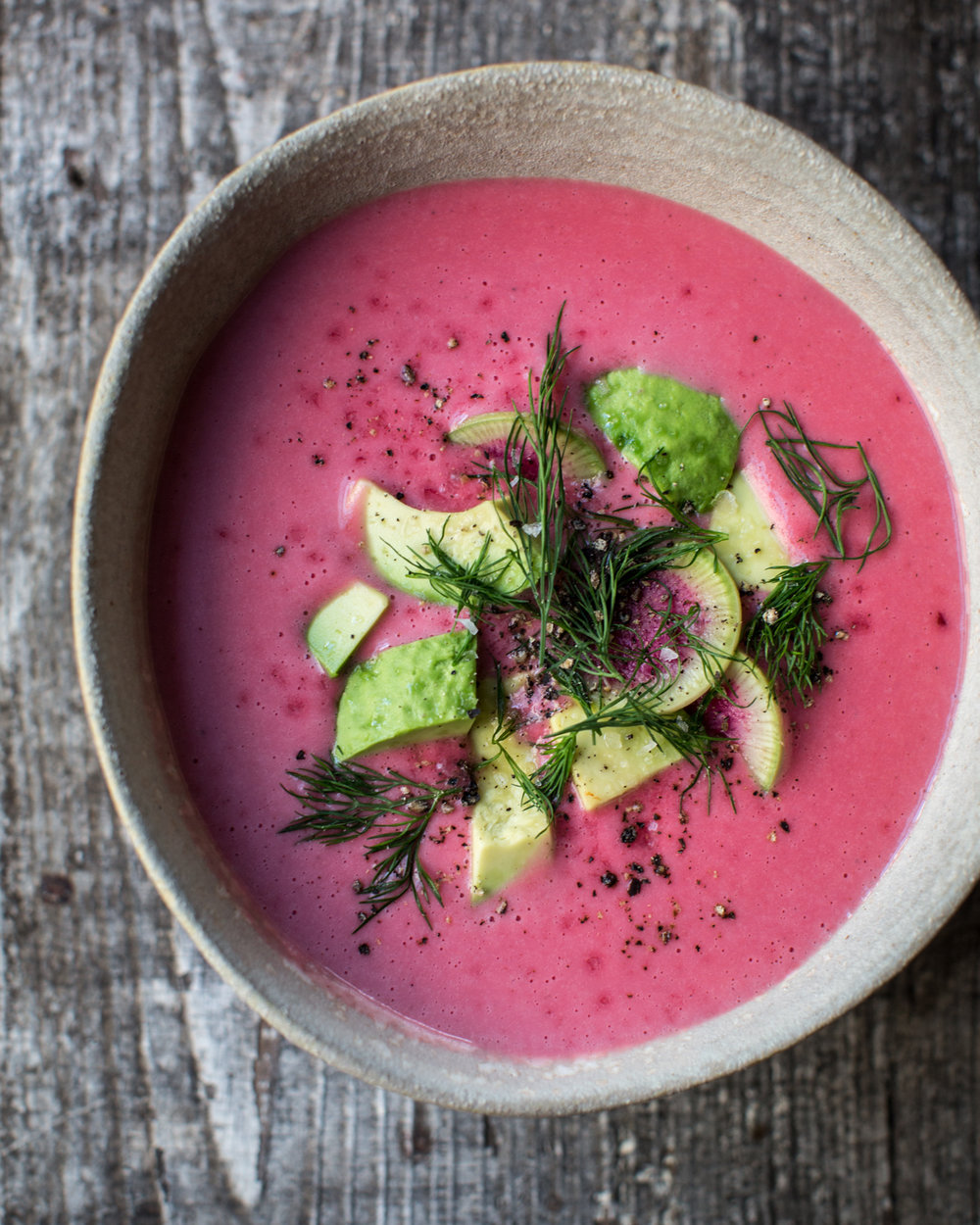 Mississippi Vegan
9. Pink Potato Soup with Roasted Chickpeas
With a velvety cashew-based curry sauce and spicy chickpeas, this fresh potato soup is versatile—remix the recipe by replacing chickpeas with shredded vegan cheese, croutons, and coconut bacon for an indulgent loaded cream of potato soup.
Get the recipe here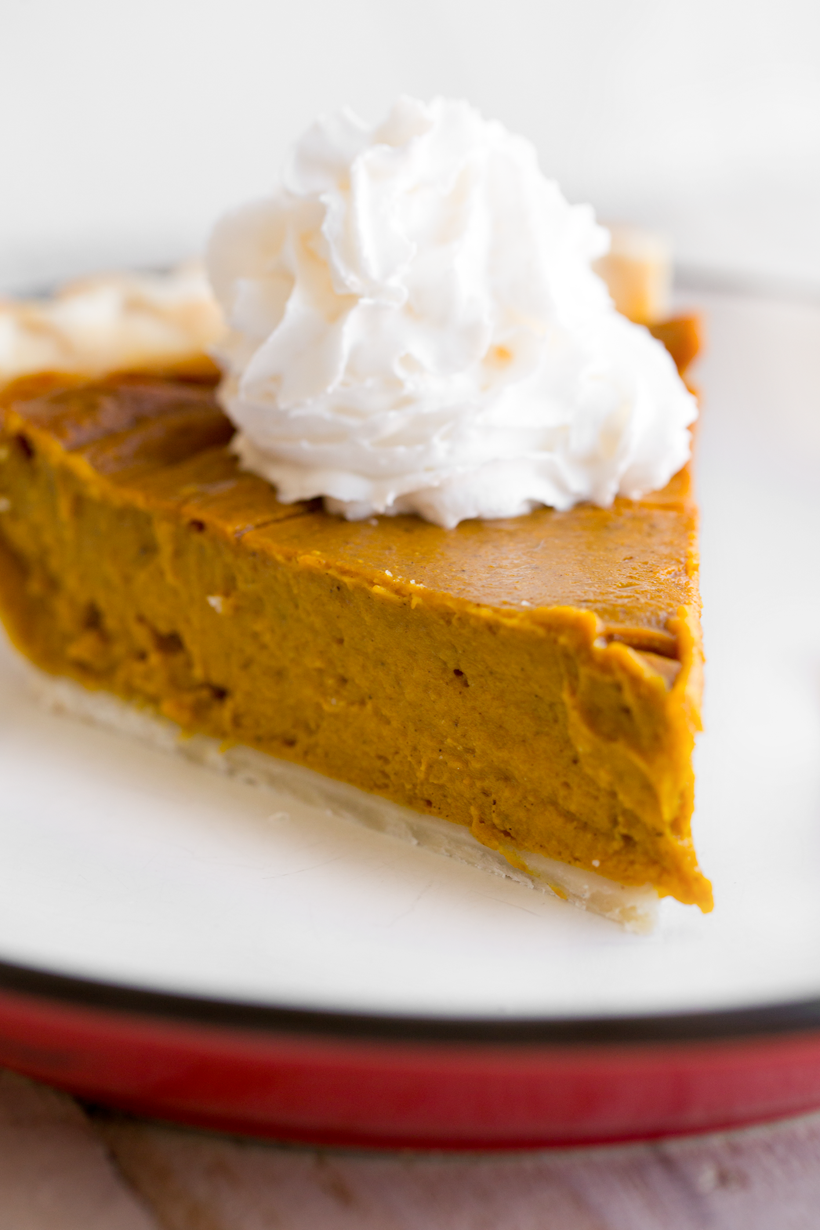 Healthy Happy Life
10. Simple Vegan Pumpkin Pie Cheesecake
Need some practice making pumpkin pie? If so, prepare this seasonally inspired cheesecake as a way to perfect your pie-making skills (and palate) before the holidays.
Get the recipe here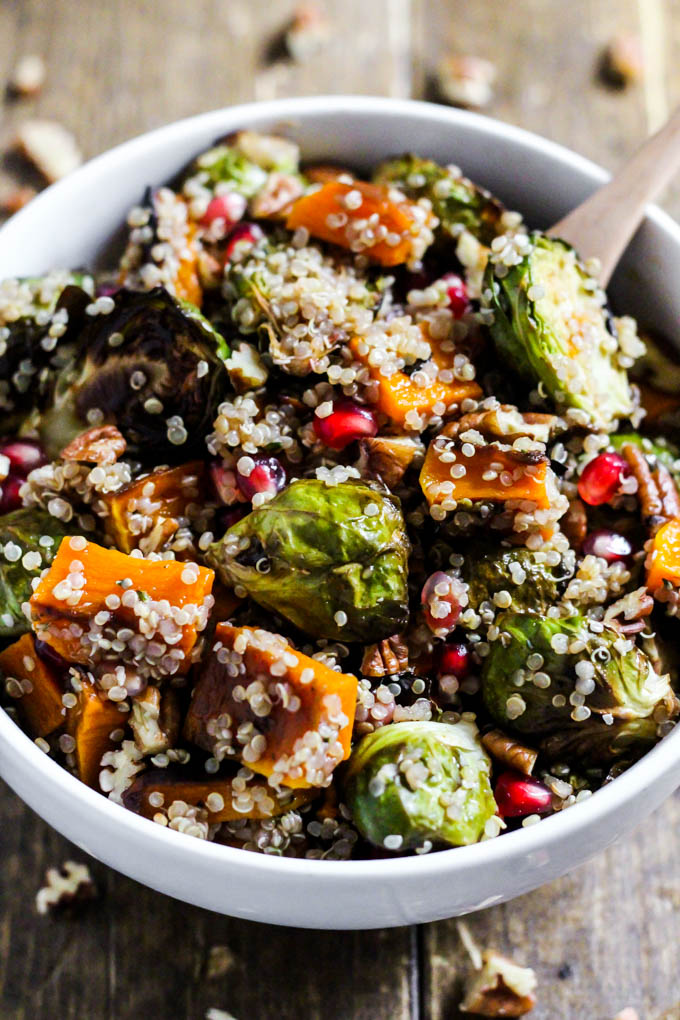 Emilie Eats
11. Fall Brussels Sprouts Quinoa Salad
Vibrant pomegranate and zesty orange serve as refreshing additions to this vegetable-loaded salad's exemplary balance of savory and sweet.
Get the recipe here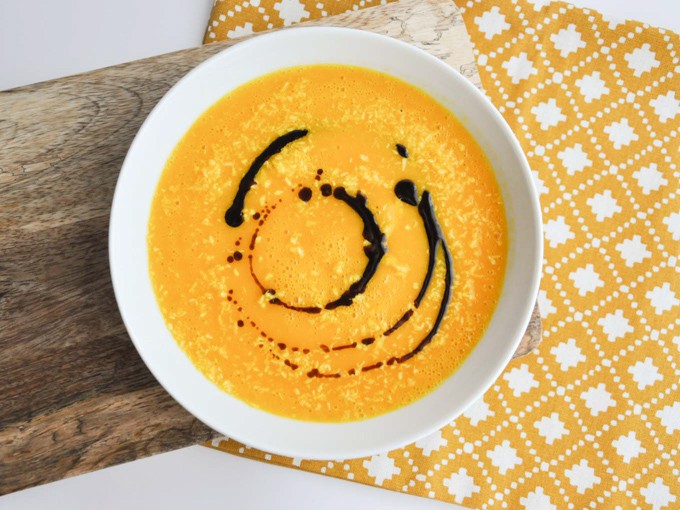 Elephantastic Vegan
12. Vegan Carrot Ginger Soup
Support your tastebuds and your immune system this flu season with a flavorful and nutritious soup that uses fresh ginger and heart-healthy pumpkin-seed oil.
Get the recipe here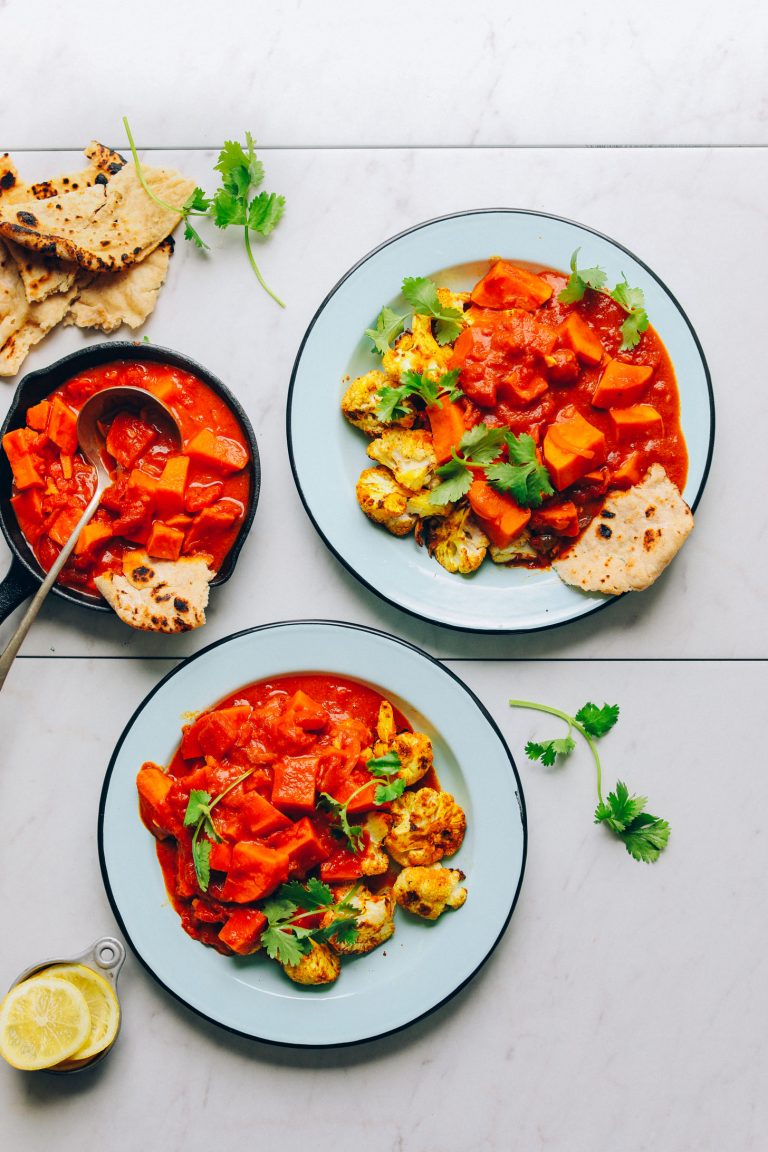 Minimalist Baker
13. Sweet Potato Cauliflower Curry
This 30-minute curry is easy to make and features red curry paste and sweet potatoes. Plus, it's the perfect accompaniment for those breezy nights when you're indoors watching movies.
Get the recipe here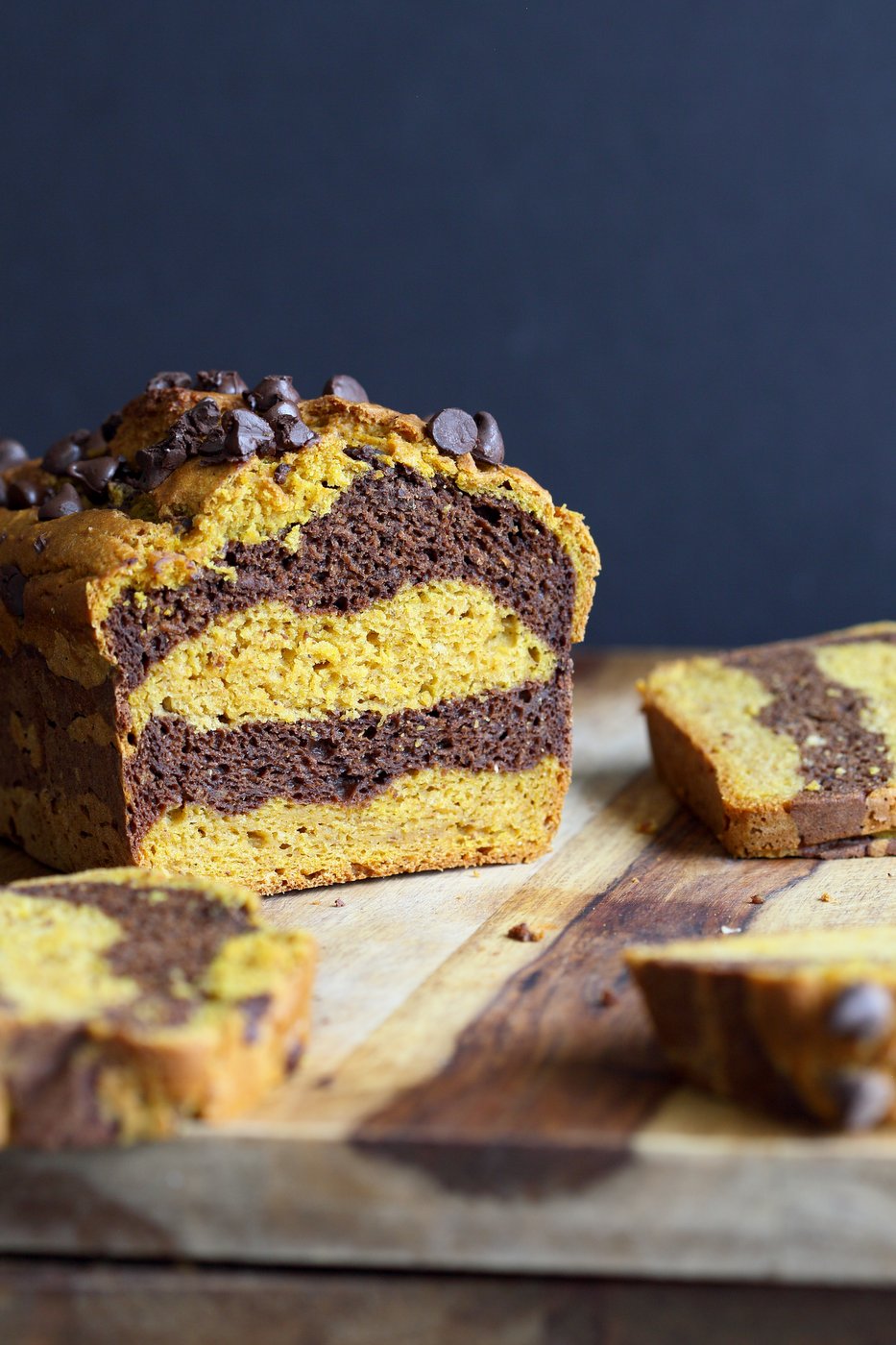 Vegan Richa
14. Marbled Turmeric Pumpkin Chocolate Bread
With four layers of pumpkin turmeric and classic chocolate, this marbled sweet bread will add some excitement to your daily routines.
Get the recipe here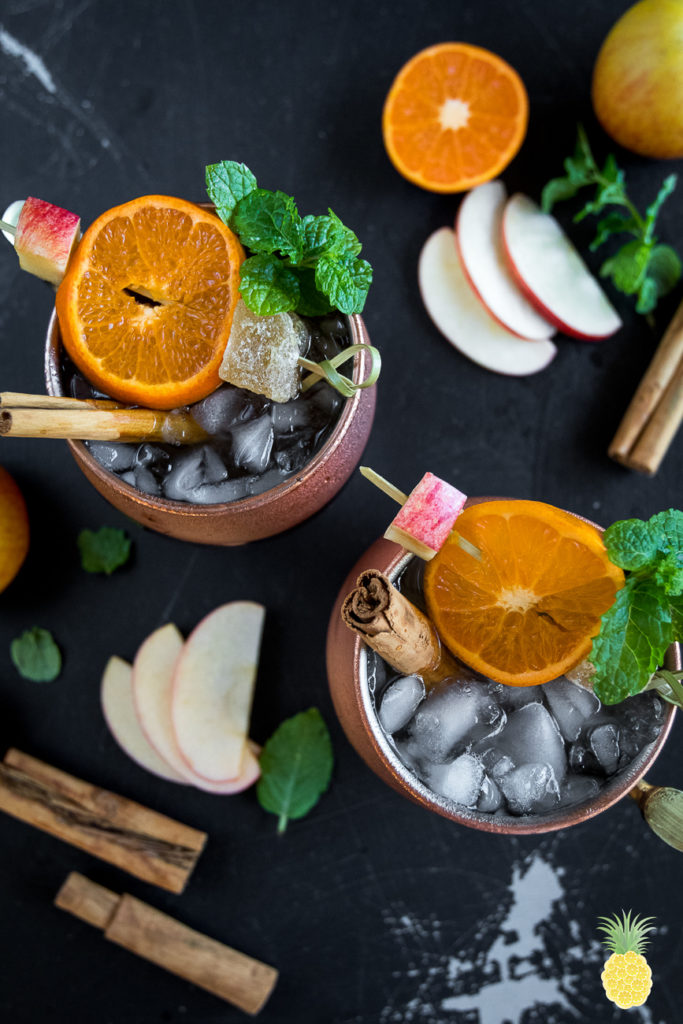 Sweet Simple Vegan
15. Autumn Apple Cider Moscow Mules
The secret to the divine Moscow Mule we're sipping on all season? A touch of apple cider, ginger, and pumpkin-pie spice—don't forget the candied ginger garnish!
Get the recipe here
Aruka Sanchir is an editor at VegNews and is wrapped in a fuzzy blanket attempting to make the ultimate pumpkin-pie cheesecake in time for the holidays.