In Pittsburgh, elevated Eastern European comfort cuisine is warming stomachs and earning James Beard nominations. In San Francisco, a completely vegan, TikTok-famous McDonald's dupe has opened up directly across from an actual McDonald's. And all around the country, new and exciting plant-based restaurants are cropping up (pan-Latin American in Atlanta! High-end sushi in Austin! West African in Los Angeles!), proving that there has never been a better time for plant-based dining than right now.
So in this year's VegNews Restaurant Awards, we brought 359 nominees across 28 categories together for one month of voting to determine which are the best of the best. And after nearly 290,000 votes, we're proud to announce your picks for 2023's vegan restaurants of the year!
The 2023 VegNews Restaurant Award Winners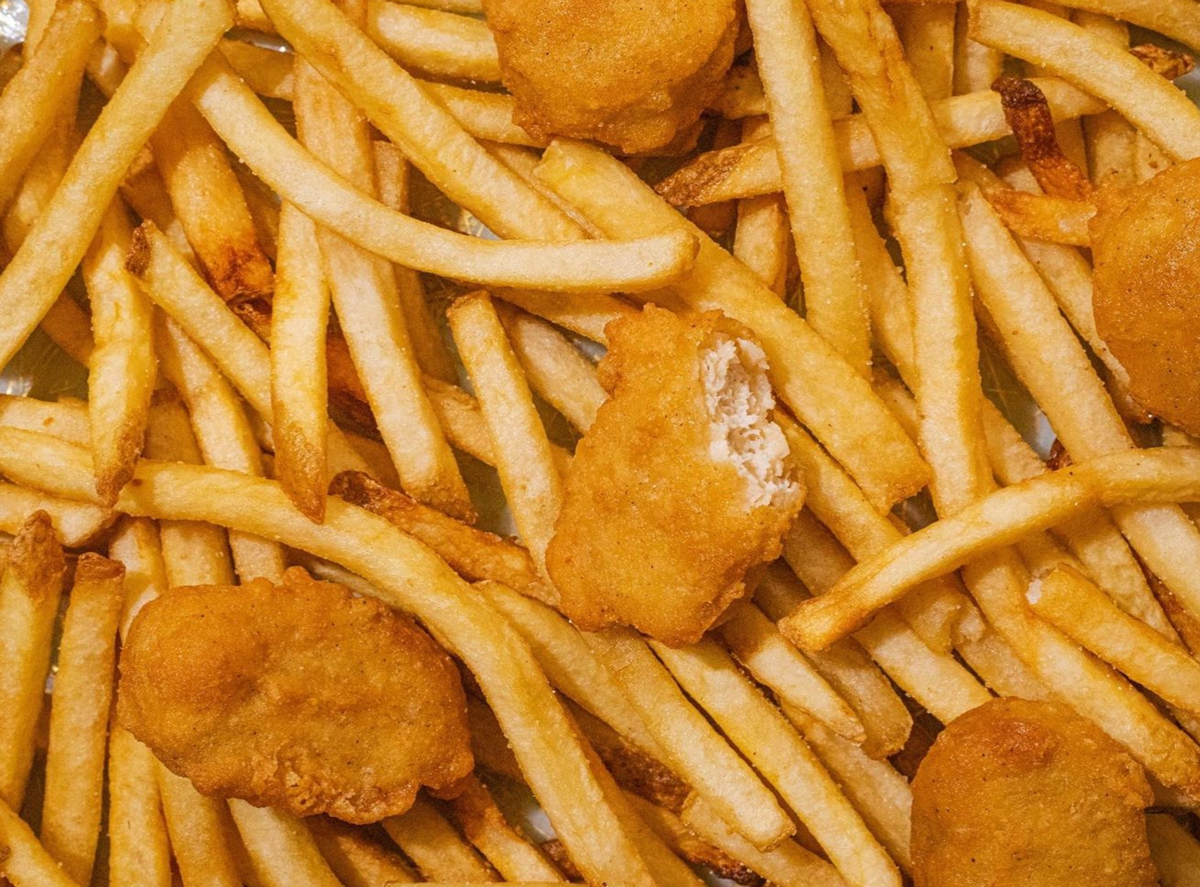 Plant Power Fast Food
Best Vegan Fast-Food Restaurant:
Plant Power Fast Food (California & Las Vegas)
The world of fast food is rapidly changing, and this budding vegan empire of 11 restaurants is leading the industry's plant-based revolution. With a menu spanning from bacon-egg-and-cheese croissants to crispy chicken nuggets to vegan Blizzards, it's no wonder vegans are flocking to Plant Power Fast Food.
2nd Place: Slutty Vegan (Atlanta, Birmingham, New York City & Dallas)
3rd Place: Monty's Good Burger (Southern California)
Jakob Layman
Best Vegan Fine-Dining Restaurant:
Crossroads Kitchen (Southern California & Las Vegas)
From Los Angeles to Las Vegas, Crossroads Kitchen boasts a star-studded reservation list with some of Hollywood's elite. Even more impressive? Chef Tal Ronnen's delectable menu of artichoke oysters, stuffed zucchini blossoms, and spaghetti carbonara complete with a runny, vegan egg yolk.
2nd Place: Vedge (Philadelphia, PA)
3rd Place: Miss Rachel's Pantry (Philadelphia, PA)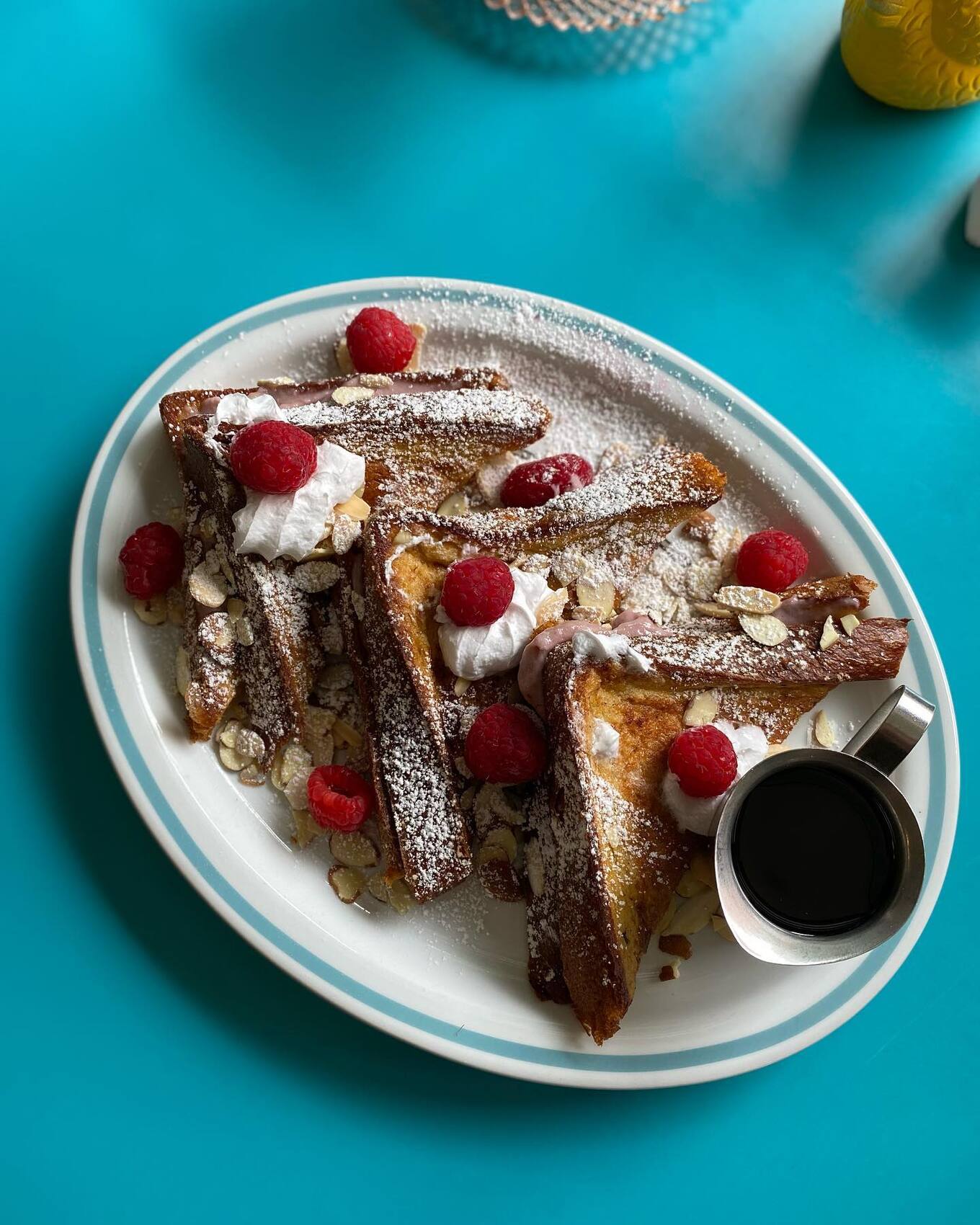 The Tasty
Best Vegan Diner:
The Tasty (Philadelphia, PA)
Step into this Philadelphia mainstay and transport yourself to the old school diners of yesteryear. At The Tasty, the meat and dairy-laden menus of traditional diners are reimagined—sans animals—so you can enjoy cheesy Monte Cristos, biscuits and gravy, and even a classic Philly cheesesteak. Forks at the ready!
2nd Place: Vertical Diner (Salt Lake City, UT & Portland, OR)
3rd Place: Viva Vegan Diner (Upland, CA)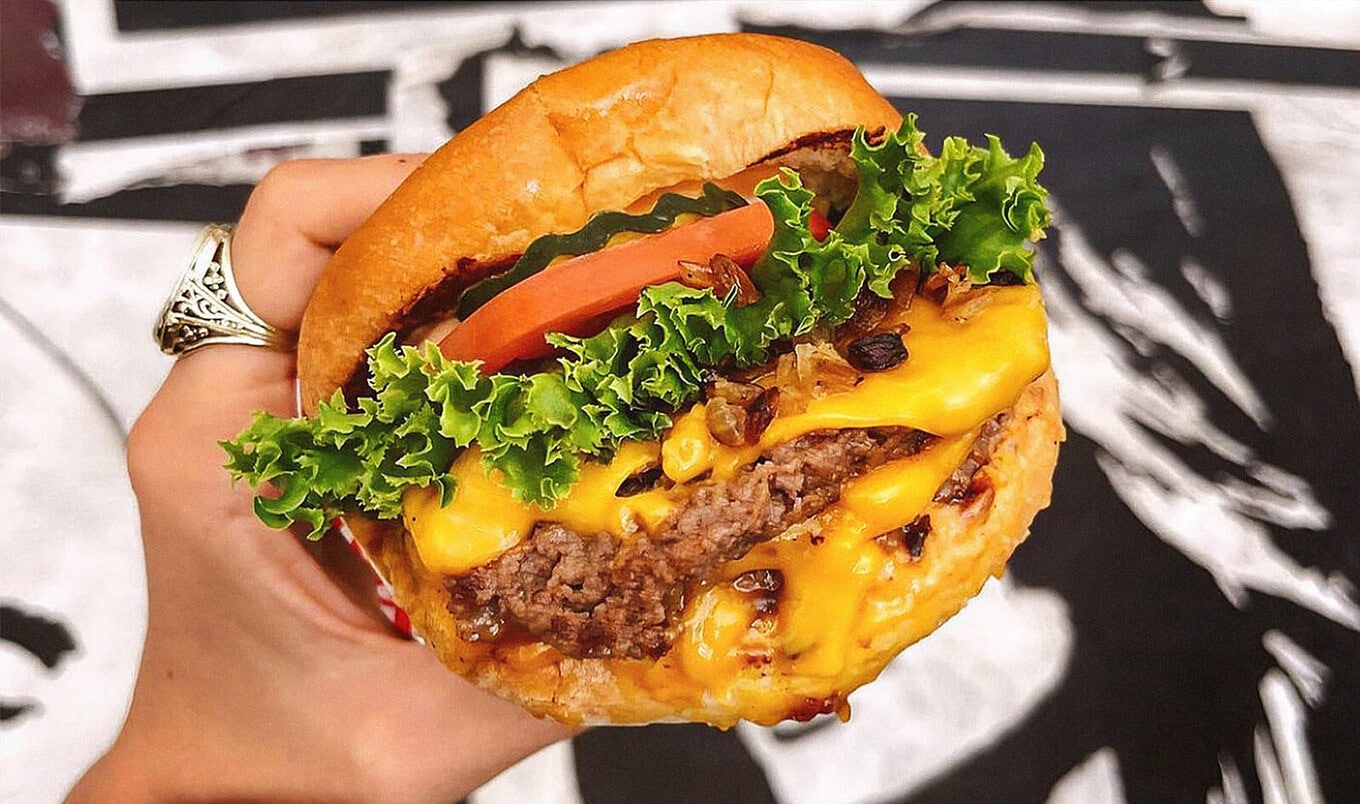 Sarah McLaughlin
Best Vegan Burger Joint:
Monty's Good Burger (Southern California)
With the booming plant-based burger market valued at $5.1 billion, it's clear there's no shortage of drool-worthy vegan handhelds. But for the best burger around, VegNews readers are flocking to Monty's Good Burger to satisfy their cravings. Do like we do and make it a double.
2nd Place: Slutty Vegan (Atlanta, Birmingham, New York City & Dallas)
3rd Place: Next Level Burger (Nationwide)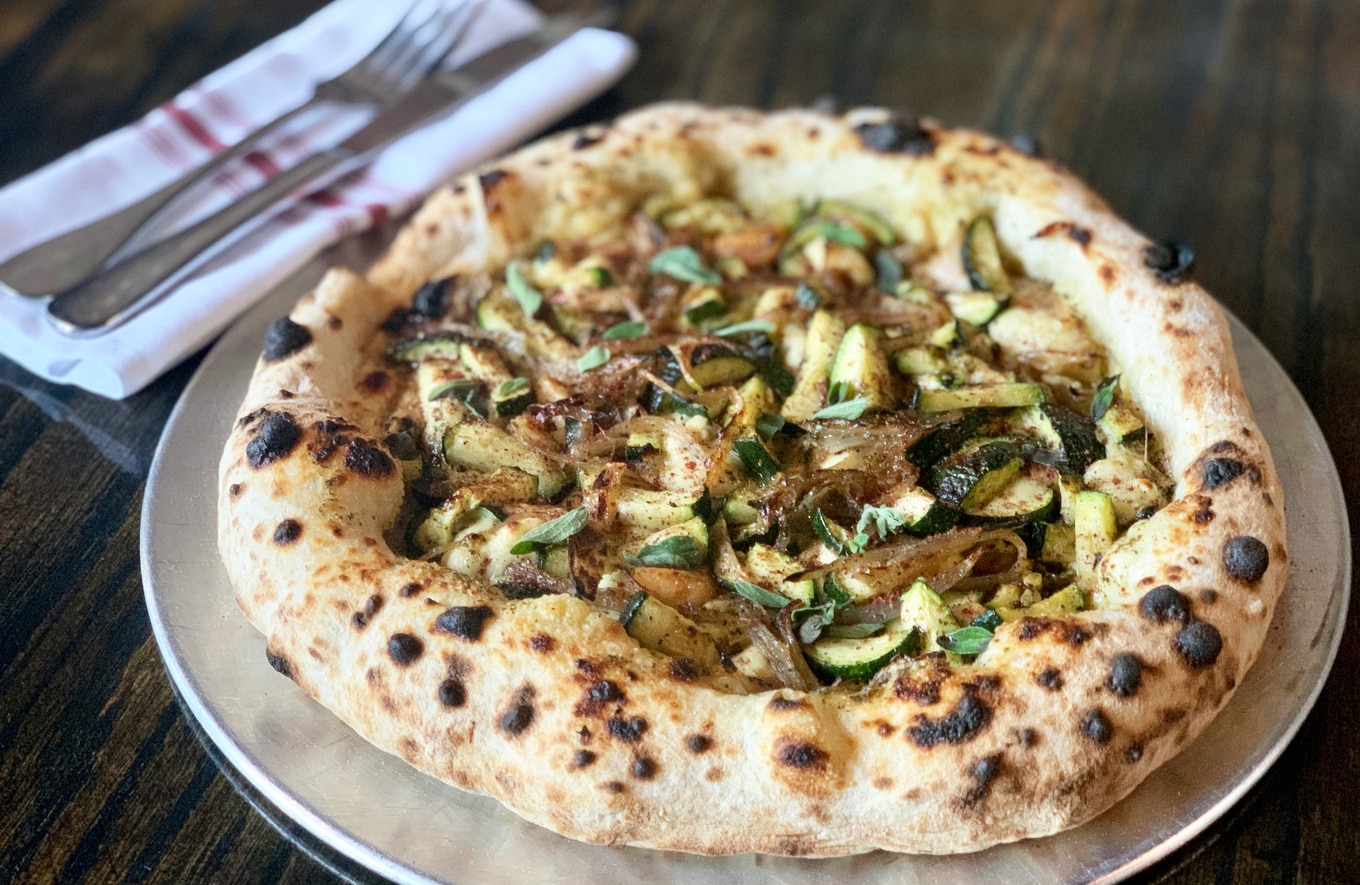 Pura Vita
Best Vegan Pizzeria:
Pura Vita (West Hollywood, CA)
At this upscale, Italian eatery, pizza is serious business—and it all starts with a traditional, housemade Neapolitan crust that's fermented and proofed for 48 hours. Chef-owner Tara Punzone stuns with 10 distinct pies spanning from the cashew mozzarella-dotted margherita to the luxe Black Magic made with black truffle cream sauce, crimini mushrooms, pesto, and cashew ricotta. Buon appetito!
2nd Place: Screamer's Pizzeria (Brooklyn, NY)
3rd Place: 20th Street Pizza (Philadelphia, PA)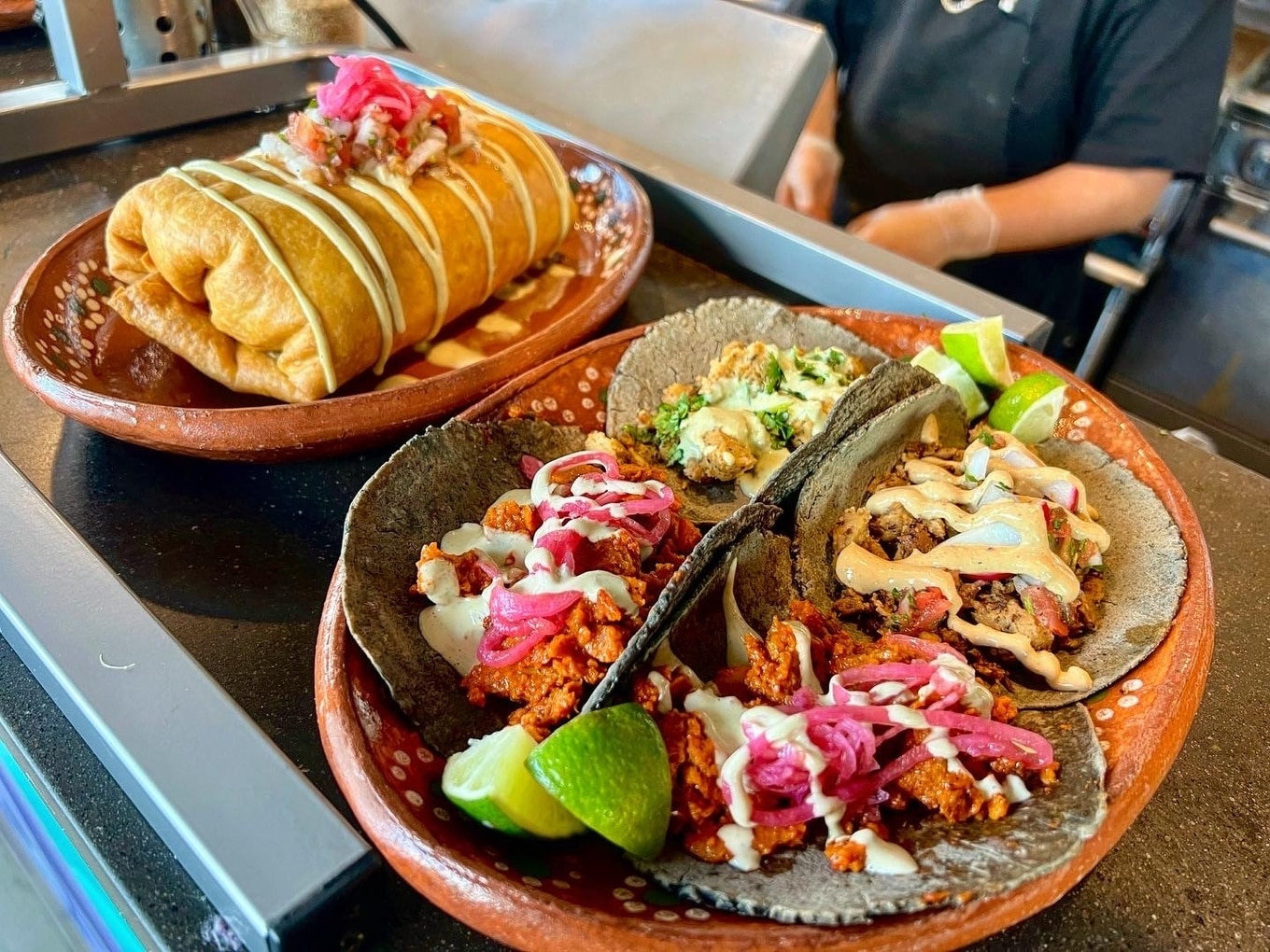 Mis Tacones
Best Vegan Mexican Restaurant:
Mis Tacones (Portland, OR)
It's official: For the best vegan Mexican around, sidestep the American Southwest and head straight to PDX for a taste of Mis Tacones. Hand-pressed nixtamal tortillas, pollo asado made from signature Portland soy curls, and from-scratch horchata and aguas frescas are a few big plusses Mis Tacones boasts. But what makes this queer-owned restaurant even richer is its deep dedication to community … and the al pastor French fry nachos.
2nd Place: Jajaja (New York, NY)
3rd Place (tie!): Gracias Madre (West Hollywood & Newport Beach, CA) & Tacotarian (Las Vegas, NV & San Diego, CA)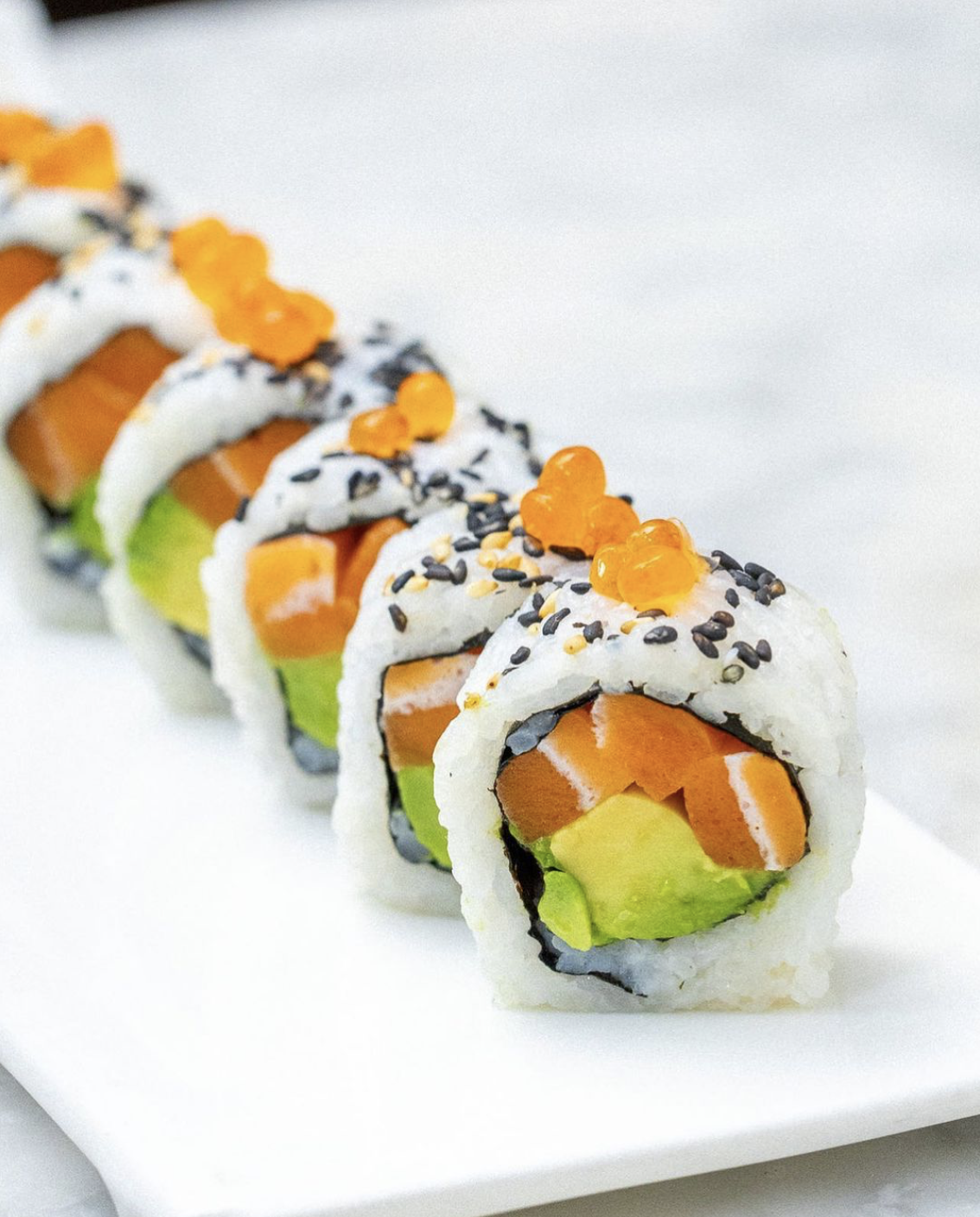 Beyond Sushi
Best Vegan Sushi Restaurant:
Beyond Sushi (New York, NY)
Since 2012, this vegan sushi haven has left diners awestruck with its expansive selection of fish-free fare. Tuna- and salmon-stuffed rainbow rolls; eggplant unagi; and smoked salmon, cream cheese-filled Philadelphia maki rolls are just a sampling of Beyond Sushi's vast offering. Suffer from decision fatigue? You can't go wrong with a menu like this.
2nd Place: Shojin (Culver City & Los Angeles, CA)
3rd Place: Shizen (San Francisco, CA)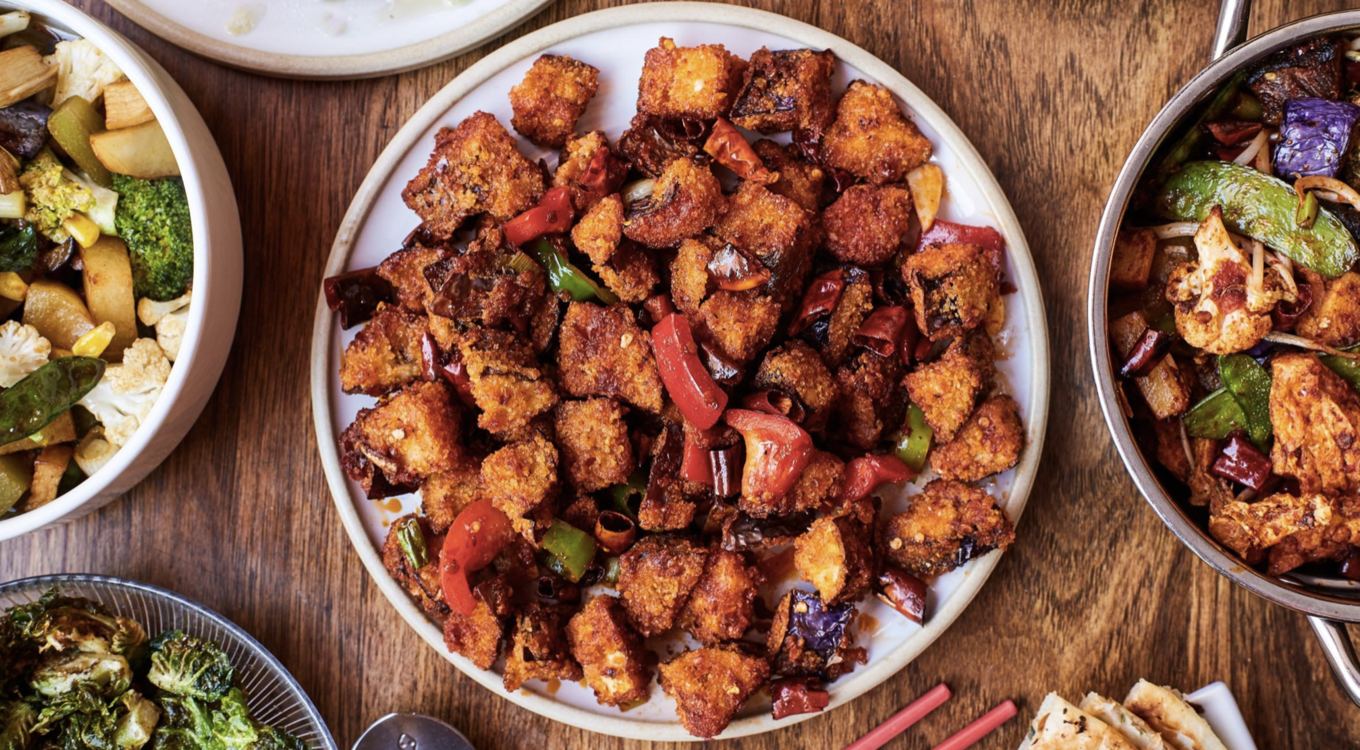 Spicy Moon
Best Vegan Asian Restaurant:
Spicy Moon (New York, NY)
2023 was the year of milestones for Spicy Moon. After officially becoming NYC's largest vegan restaurant, the Szechuan eatery has won over the hearts—and stomachs—of VegNews readers with their Beyond Beef dan dan noodles, hen of the woods bao bun, and veggie wontons in chili oil. We're looking forward to what 2024 will bring.
2nd Place: Mama Đút (Portland, OR)
3rd Place: Chef Kenny's Vegan Dim Sum (Las Vegas, NV)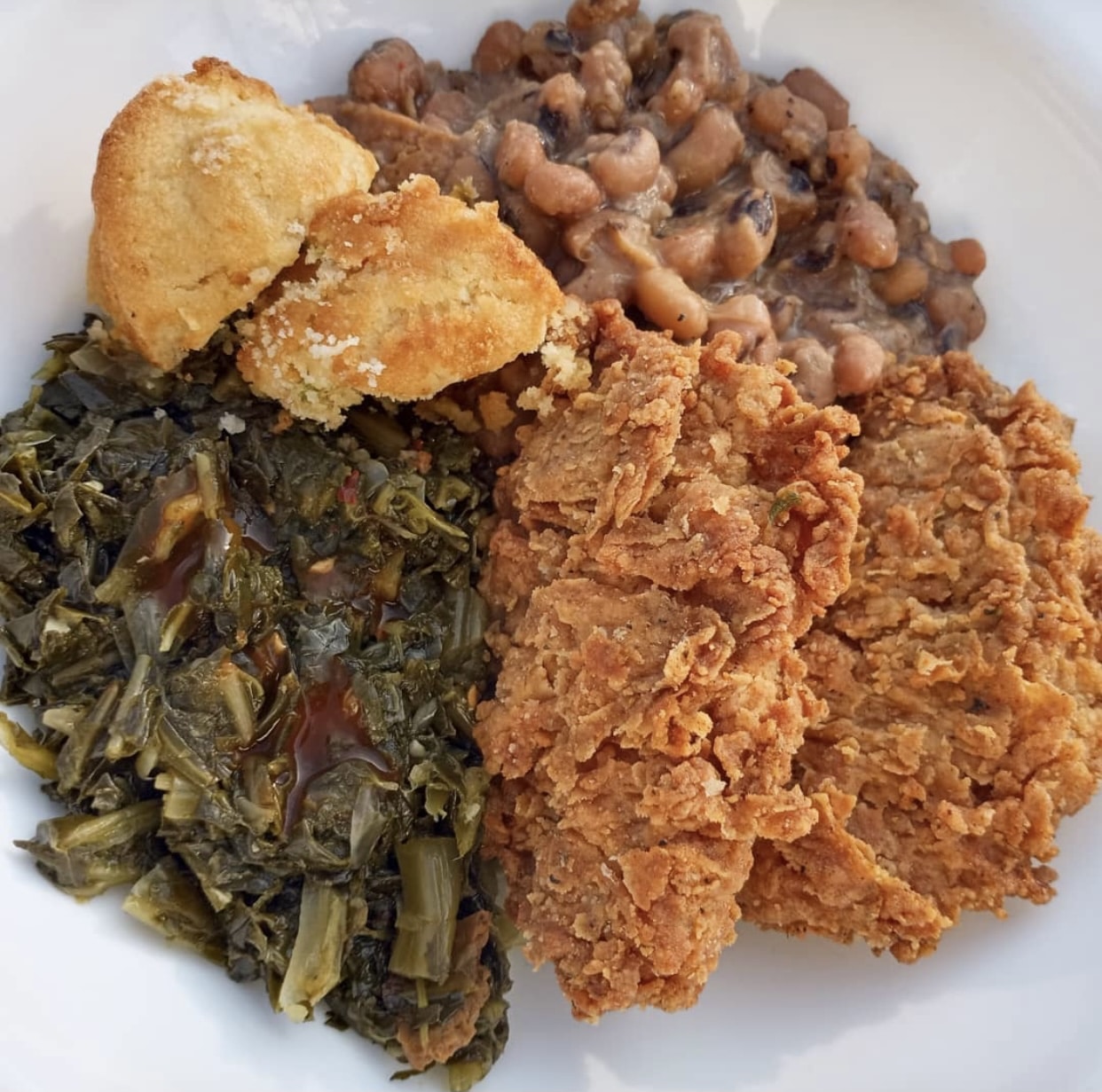 Dirty Lettuce
Best Vegan Soul Food Restaurant:
Dirty Lettuce (Portland, OR)
When Alkebulan Moroski opened his Dirty Lettuce food cart amidst the pandemic, he had no idea just how successful his vegan soul food destination would be just a mere three years later. Now, with a brick-and-mortar in the hip Beaumont Wilshire district, Moroski serves up "sinful Southern eats" like seitan-based ribs, loaded shrimp po' boy sandwiches, and gravy-slathered mashed potatoes (no lettuce here!).
2nd Place: Souley Vegan (Oakland, CA)
3rd Place: Cadence (New York, NY)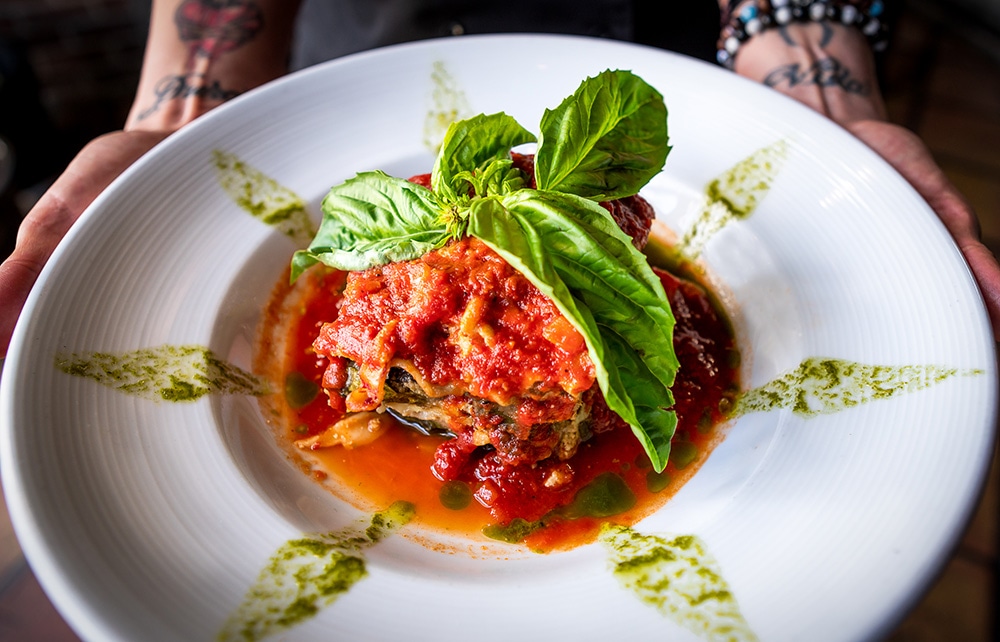 Pura Vita
Best Vegan Italian Restaurant:
Pura Vita (West Hollywood & Redondo Beach, CA)
Sorry, Italy. Better luck next time, New York—the best vegan Italian restaurant is in Los Angeles. Italian-American chef Tara Punzone began veganizing her family's traditional dishes, and in 2018, Pura Vita was born. Step into her dimly lit dining room and explore the expansive menu consisting of a variety of appetizers, 10 different pastas, and a wine list that would make any New York wine bar proud.
2nd Place: Lilla (Portland, OR)
3rd Place: Monster Vegan (Philadelphia, PA)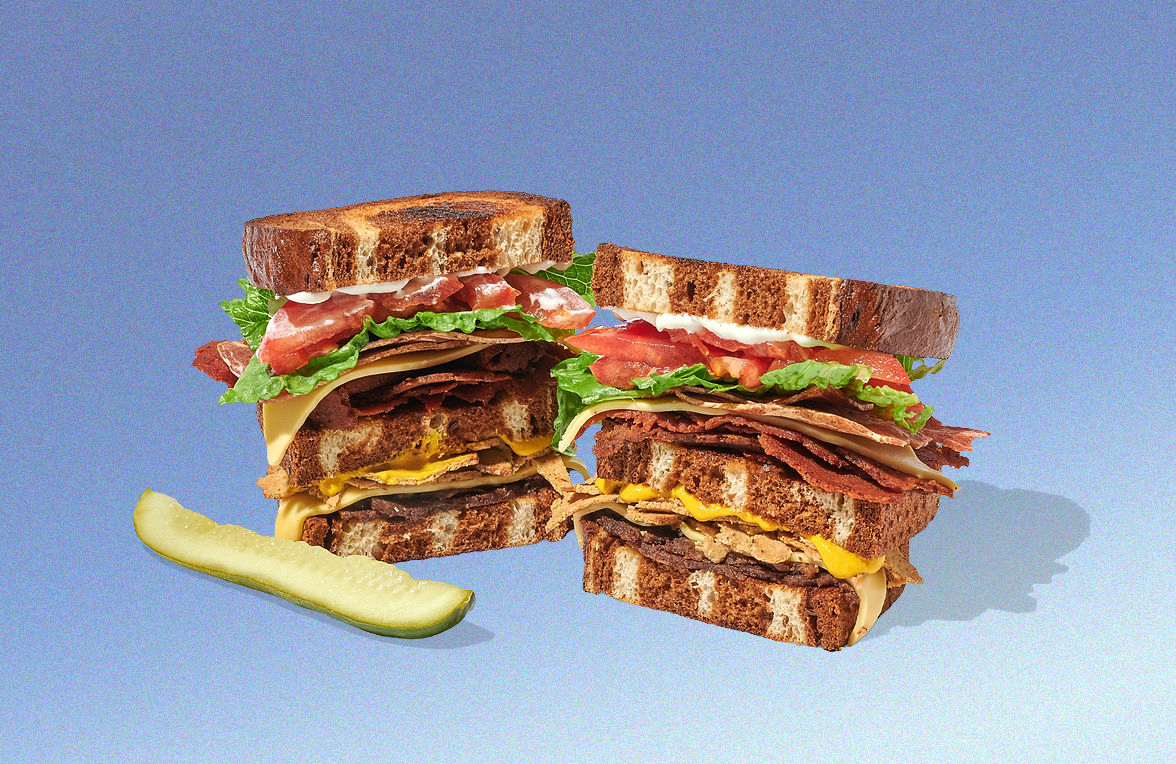 Ben & Esther's
Best Vegan Deli:
Ben & Esther's (Portland, Seattle & San Diego)
At this quintessential Jewish deli, cream cream cheese and lox with a healthy dose of schmear, perfectly pan-fried potato latkes, and loaded corned beef Reubens are all a possibility. One big difference? Everything is all vegan. With three locations in California, Oregon, and Washington all opening within a span of four years, Ben & Esther's is inching toward a deli takeover.
2nd Place: The Herbivorous Butcher (Minneapolis, MN)
3rd Place: The Butcher's Son (Berkeley, CA)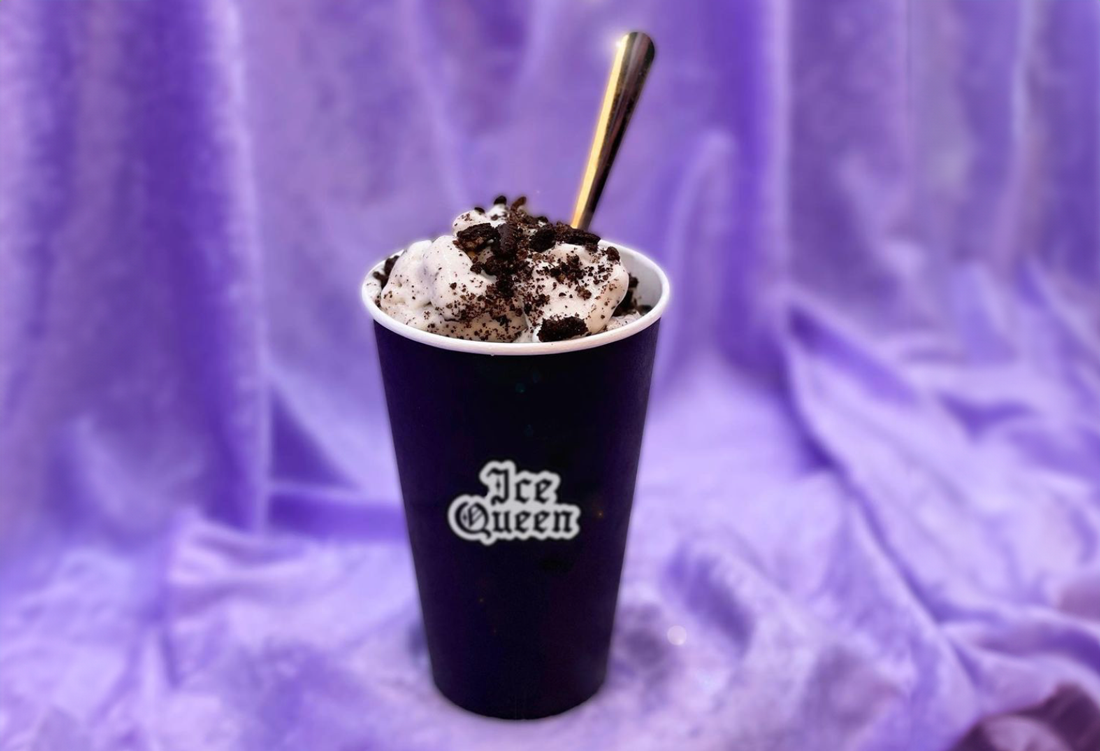 Ice Queen
Best Vegan Ice Cream Shop:
Ice Queen (Portland, OR)
Rebecca Smith is set on bringing a taste of Chicana culture to Portlandia by way of her uniquely flavored soft serve and paletas (traditional Mexican ice cream bars). With flavors like Malibu Shoreline Sherbert topped with salty pretzels, Oatchata with caramel drizzle, and Fresa with chamoy and watermelon Sourpatch Kids, the hardest thing you'll have to do at Ice Queen is pick a favorite.
2nd Place: Whipped - Urban Dessert Lab (New York, NY)
3rd Place: Kate's Ice Cream (Portland, OR)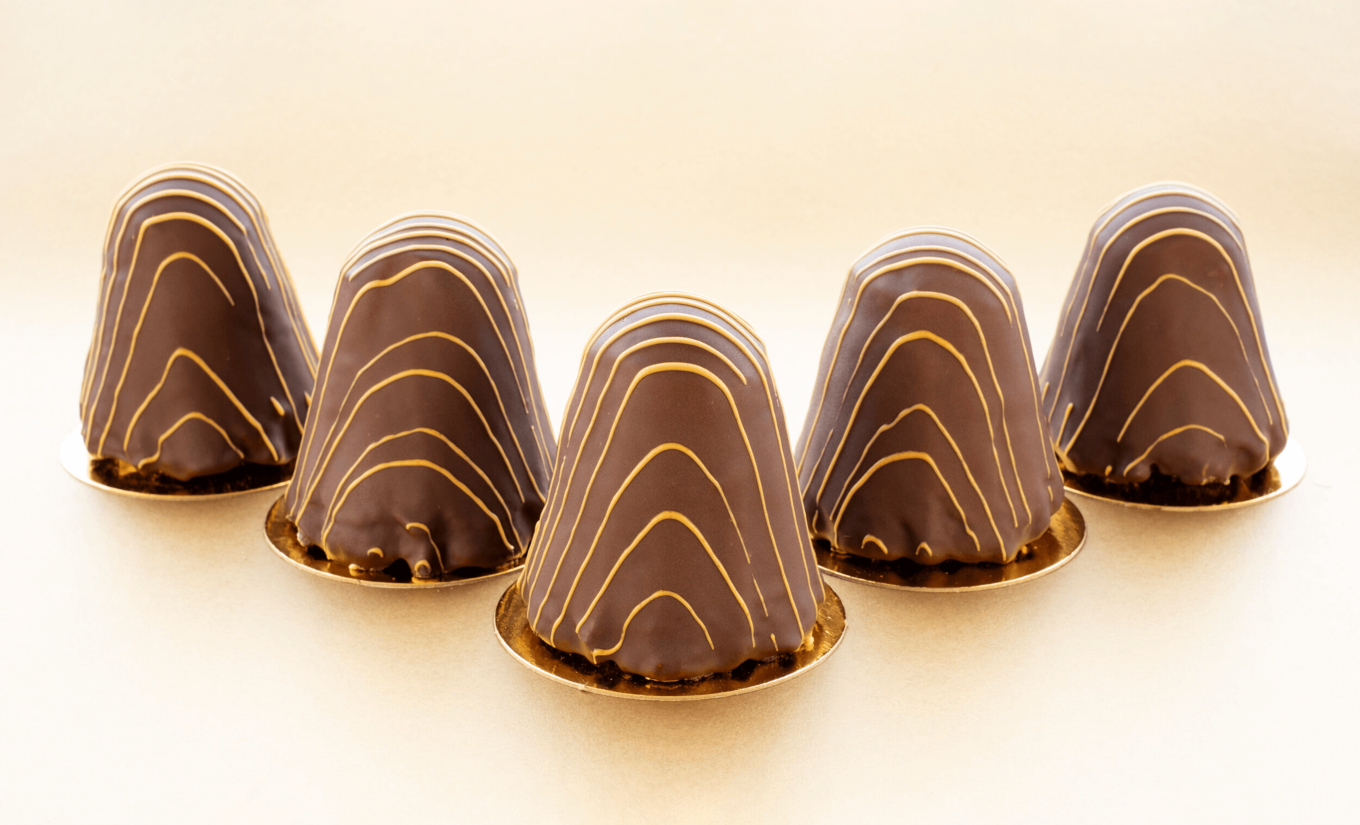 Stacey Emenecker
Best Vegan Bakery:
Vegan Treats (Bethlehem, PA)
For the past 24 years, Danielle Konya's legendary vegan bakery has produced the tastiest of treats with veganism at its core. Through the likes of 17 different flavors of cakes, seven variations of whoopie pies, and 16 kinds of doughnuts, anything is possible at Vegan Treats. Compassion has never tasted so good.
2nd Place: Maya's Cookies (San Diego & San Marcos, CA)
3rd Place (tie!): Timeless Coffee (Oakland & Berkeley, CA) & Soy Concha (East Los Angeles, CA)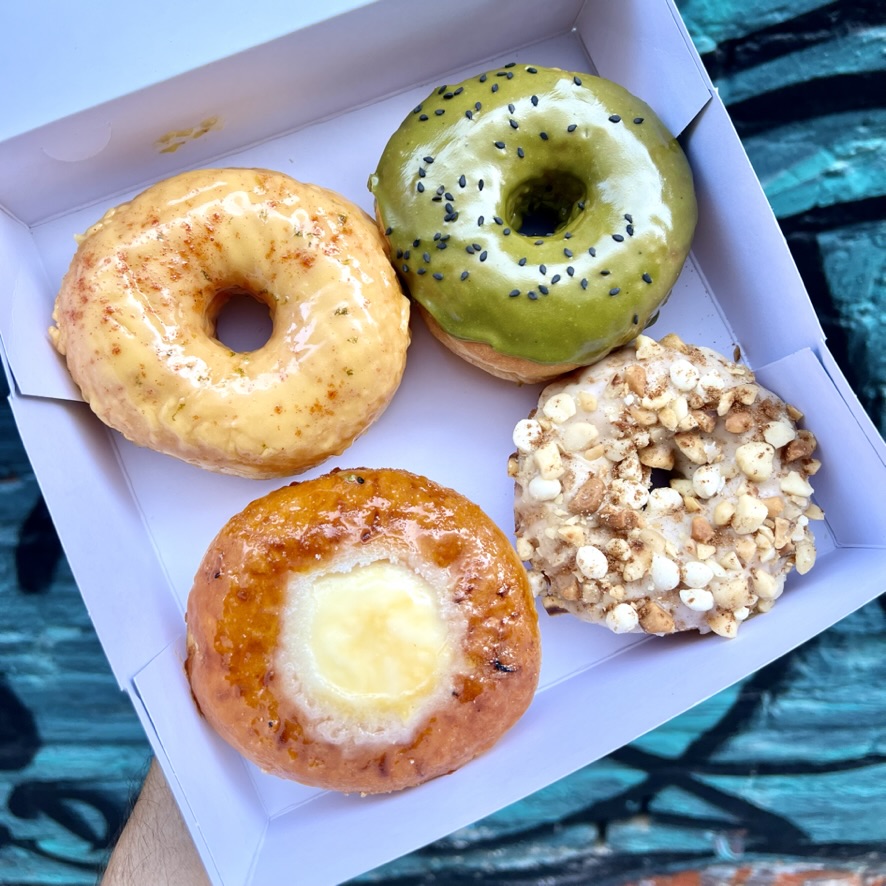 Donut Friend
Best Vegan Doughnut Shop:
Donut Friend (Los Angeles, CA)
Angelenos flock in droves to this hotspot for inventive, handcrafted doughnuts made fresh daily. Punny names like Green Teagan and Sara, Jimmy Eat Swirl, and Saves the Danish are just one of many reasons readers voted this 10-year-old doughnut shop a favorite.
2nd Place: Doe Donuts (Portland, OR)
3rd Place: Dottie's Donuts (Philadelphia, PA)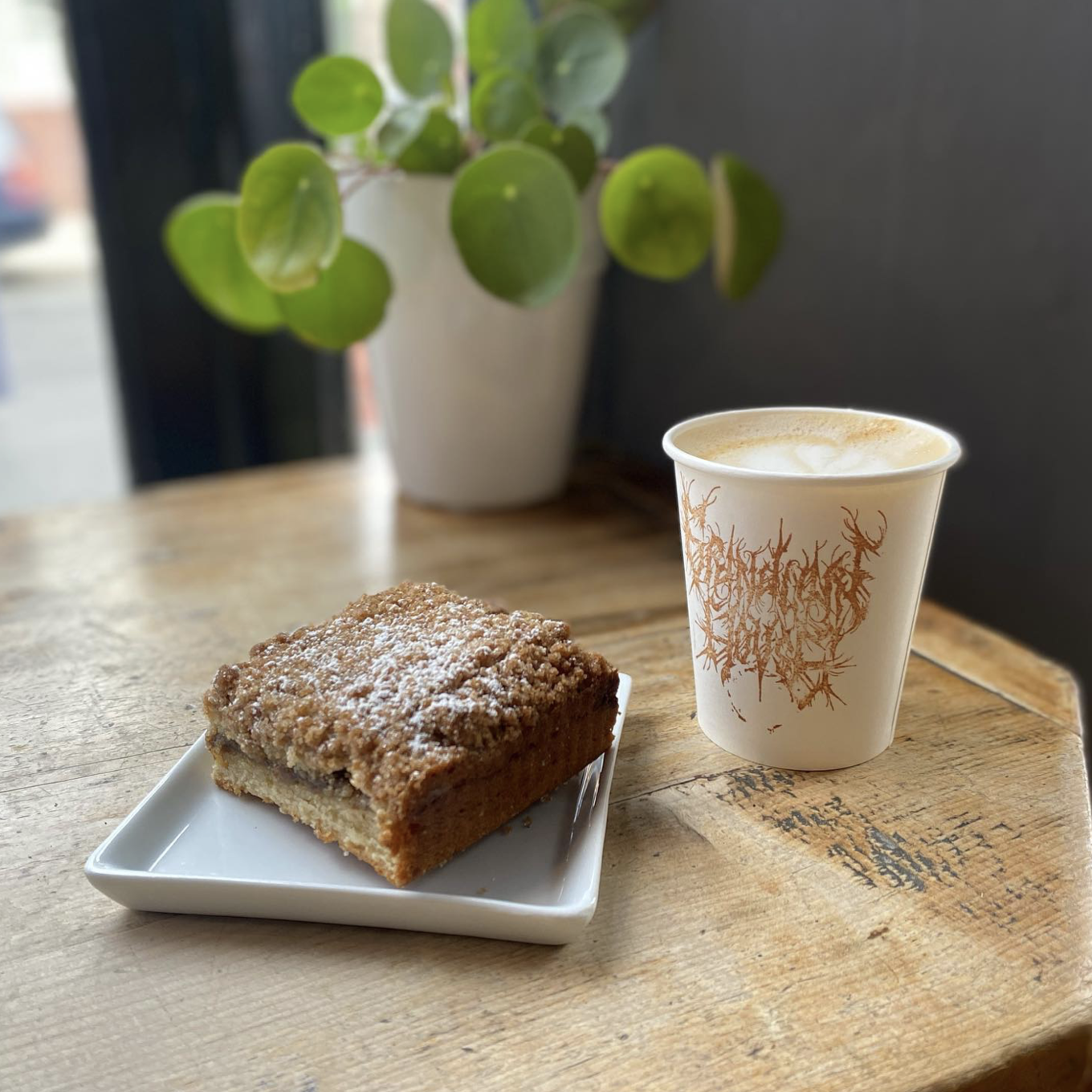 Grindcore House
Best Vegan Coffee Shop:
Grindcore House (Philadelphia, PA)
This Philly coffee shop isn't just a café, but rather a community haven for vegans, musicians, authors, and Philadelphians as a whole (don't skip the opportunity to nibble on a few baked goods from VegNews Restaurant Awards finalist Miss Rachel's Pantry, either). Its death metal influence bleeds into all aspects of the shop, from rare books to events like movie nights and book discussions.
2nd Place: Timeless Coffee (Oakland & Berkeley, CA)
3rd Place: COFFEE BEER (Portland, OR)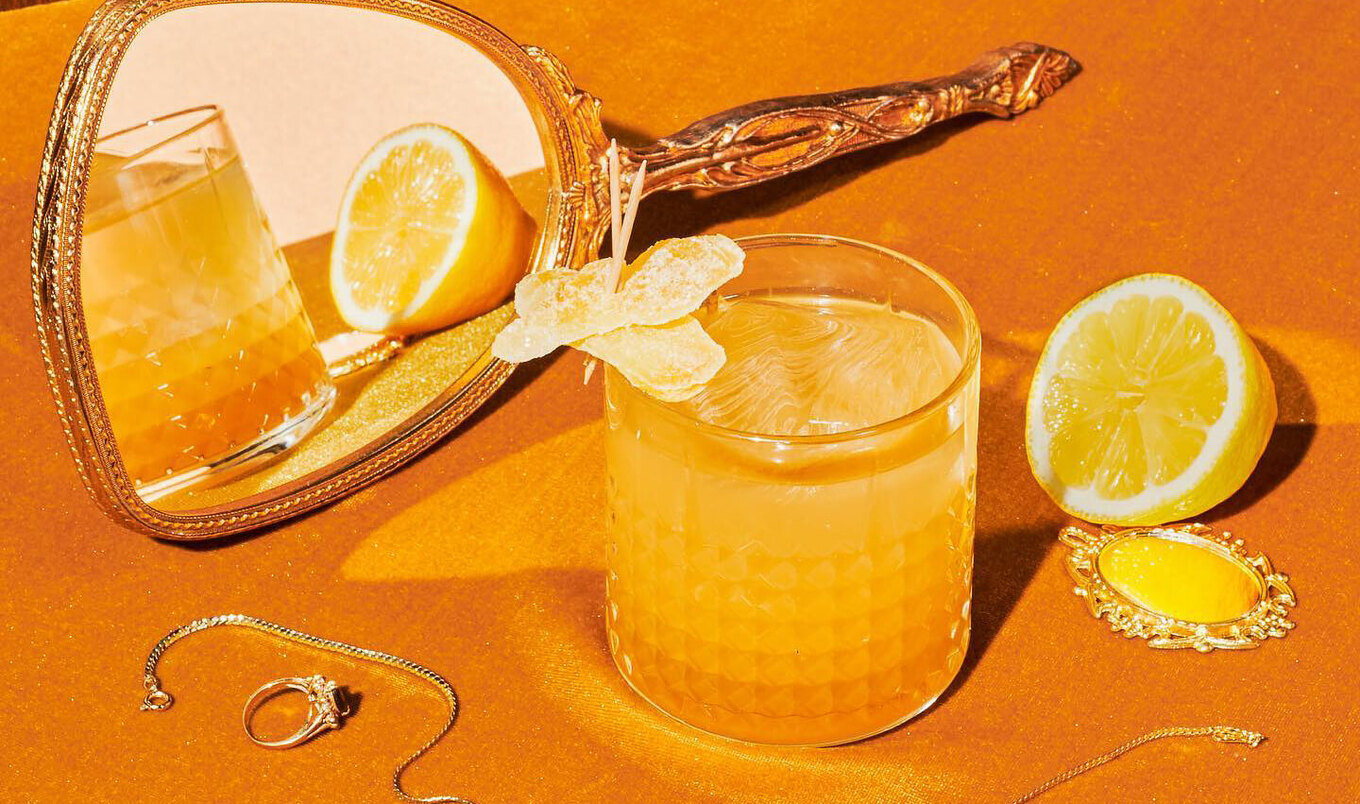 Charlie was a sinner.
Best Vegan Bar:
Charlie was a sinner. (Philadelphia, PA)
With its sexy, dimly lit, Prohibition era-style decor, elevated vegan fare, and consciously crafted cocktails, it's no wonder this Midtown Village cocktail lounge by Nicole Marquis won over the hearts (and taste buds) of voters.
2nd Place: MOTHERSHIP (San Diego, CA)
3rd Place: COFFEE BEER (Portland, OR)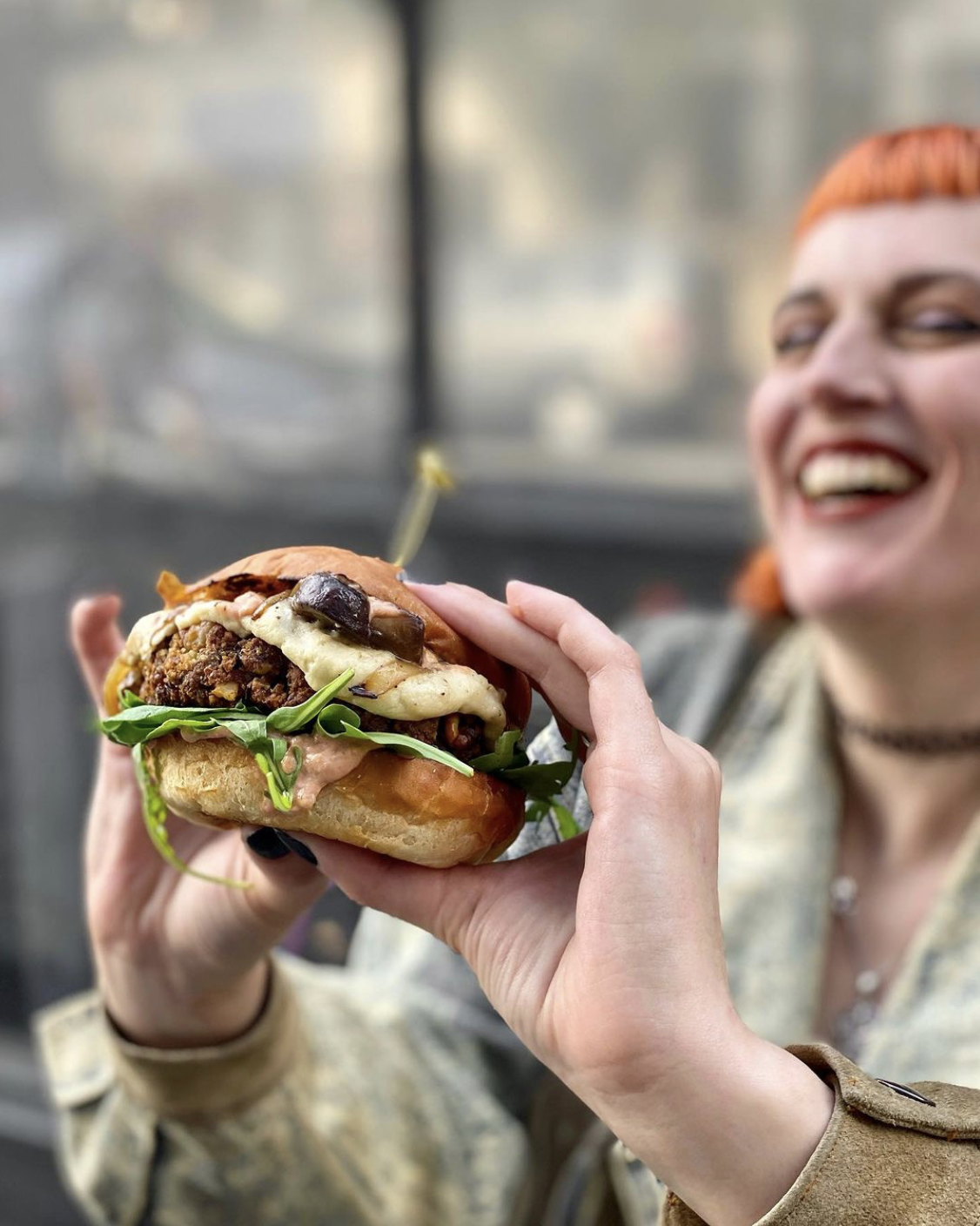 Modern Love
Best Vegan New York City Restaurant:
Modern Love
Nobody does vegan comfort food classics like veteran chef Isa Chandra Moskowitz. At her beloved Brooklyn eatery, housemade renditions of gooey mac and cheese, crispy fried chicken, and piles of cheesy nachos reign supreme in the minds of NYC foodies.
2nd Place: Blossom
3rd Place: Eleven Madison Park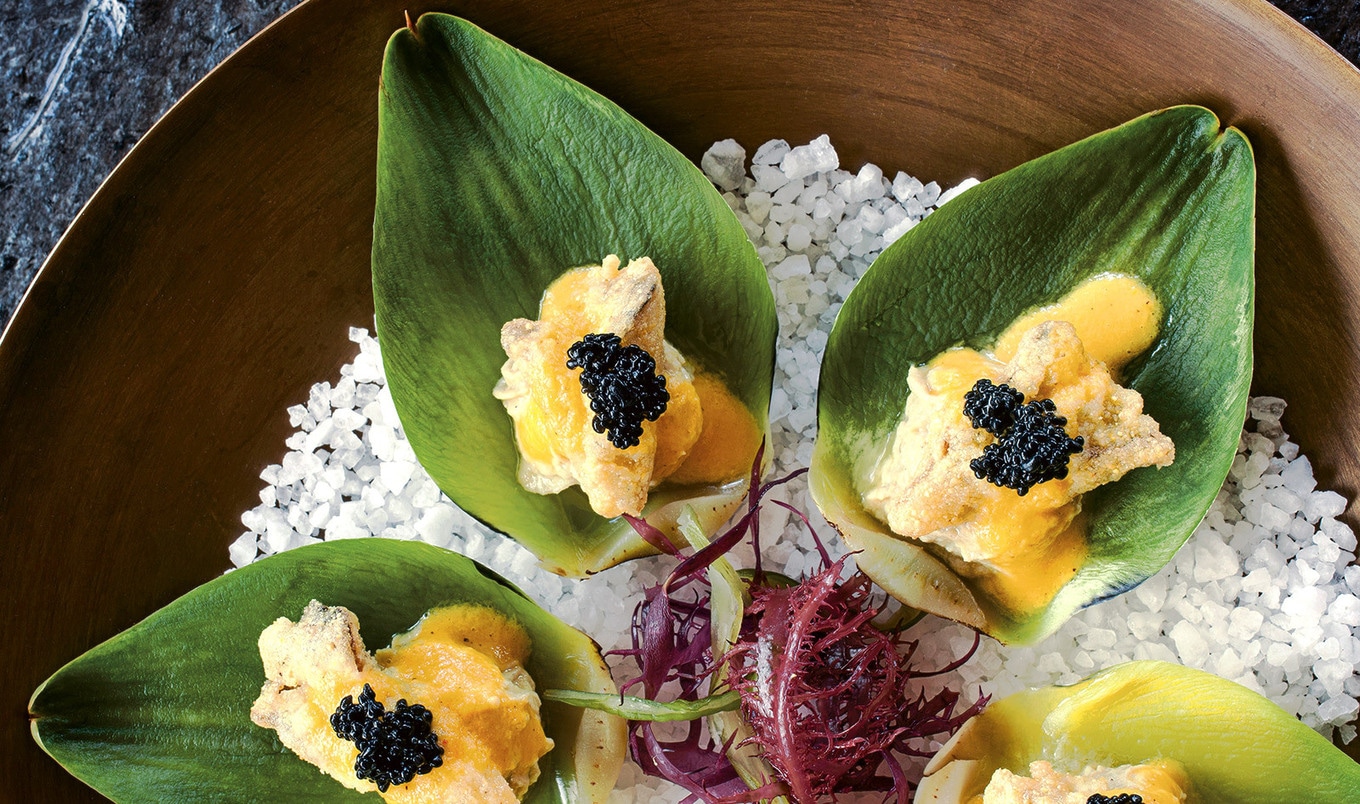 Jakob Layman
Best Vegan Los Angeles Restaurant:
Crossroads Kitchen
After an exciting period of expansion with new locations on the Las Vegas Strip and in Kardashianland (aka, Calabasas, CA—where Mr. Kourtney Kardashian Travis Barker is an investor), the flagship Melrose Avenue location of Crossroads Kitchen is getting its time in the spotlight … and its second of three VegNews Restaurant Awards.
2nd Place: Pura Vita
3rd Place: Gracias Madre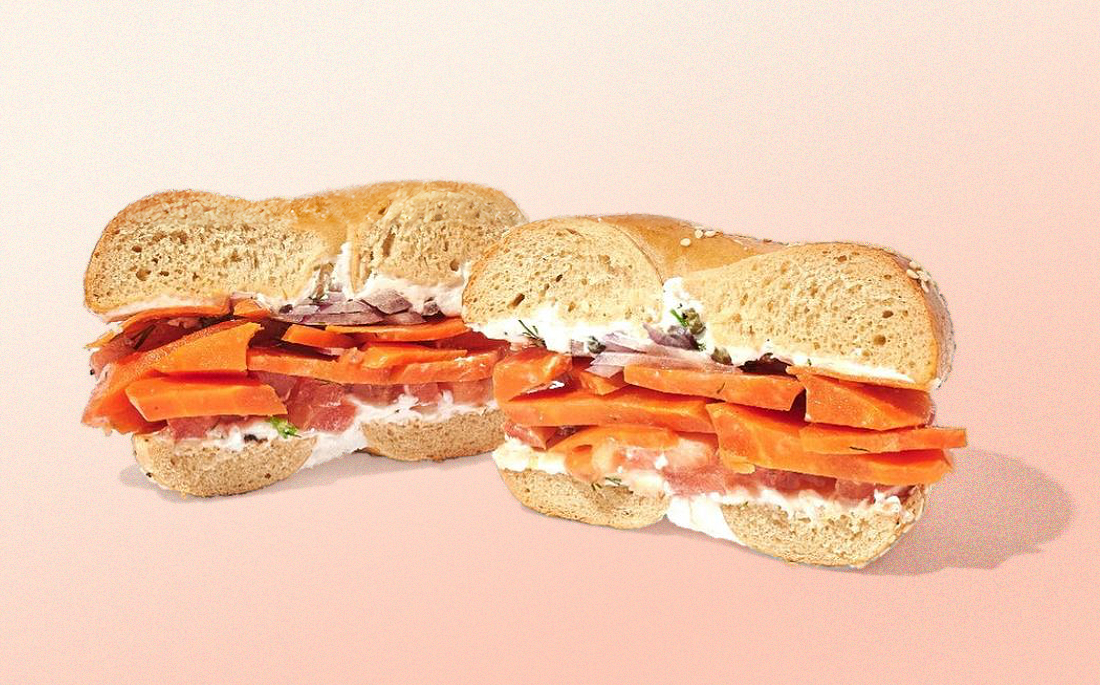 Ben & Esther's
Best Vegan Portland Restaurant:
Ben & Esther's
Choosing the best of the best in a vegan paradise like Portland is no simple task. But this vegan Jewish deli is proving that good quality food, unwavering pride (especially important with a rise in antisemitism in recent years), and a commitment to from-the-heart comfort is more than enough to clinch the top spot. Matzo ball soup, anyone?
2nd Place: Mama Đút
3rd Place (tie!): Mis Tacones & Dirty Lettuce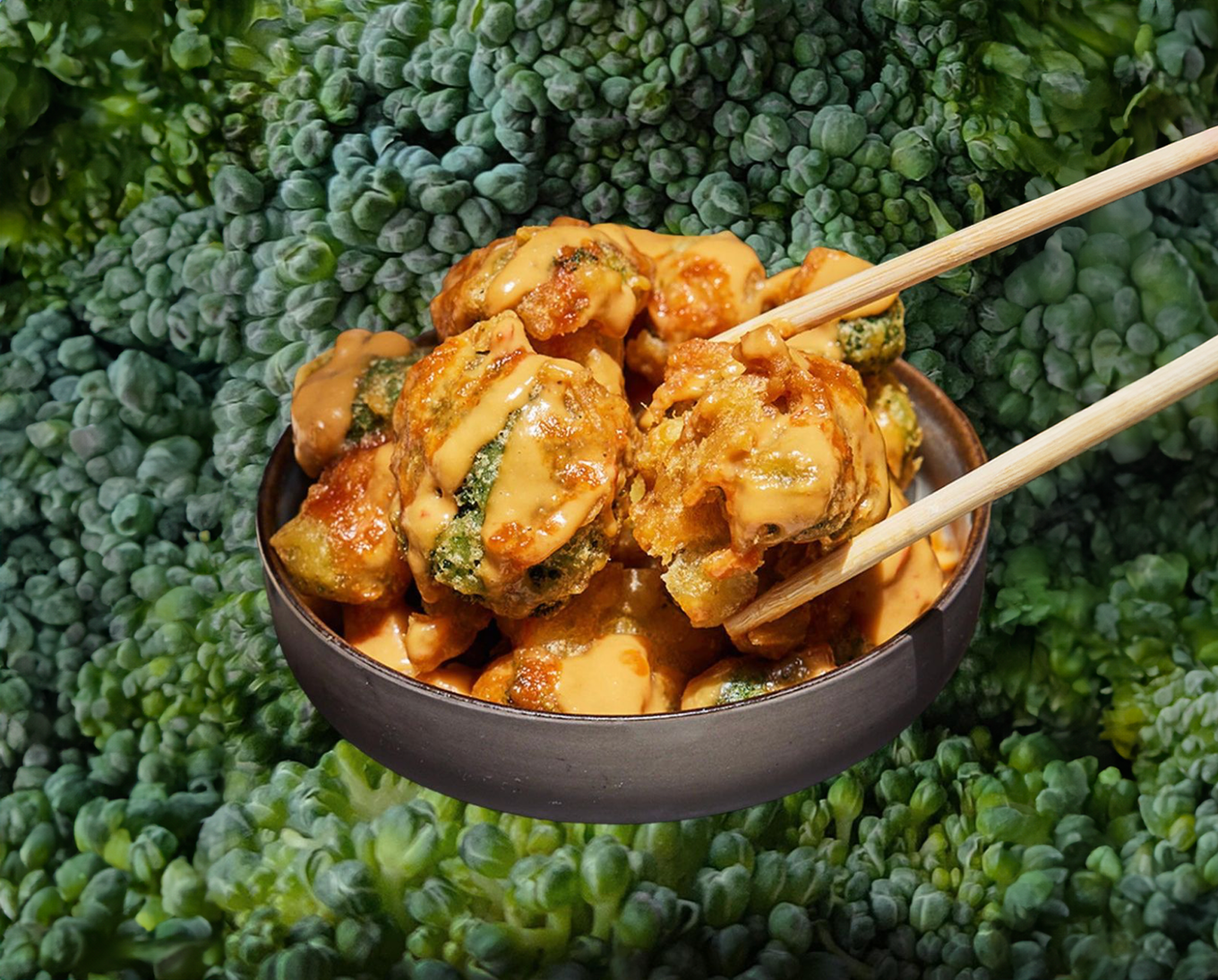 PLANTA
Best Vegan Chicago Restaurant:
PLANTA Queen
In case you hadn't noticed, sleek and sexy vegan restaurants are taking over the country—and we have PLANTA to thank. Its dumpling-forward Chicago outpost beat out some stiff competition, but when one of its menu items garners a cult following, online forum discussions, and even its own merch (crispy, saucy Bang Bang Broccoli, we're looking at you), you can't be surprised.
2nd Place: Penelope's Vegan Taqueria
3rd Place: Alice & Friends' Vegan Kitchen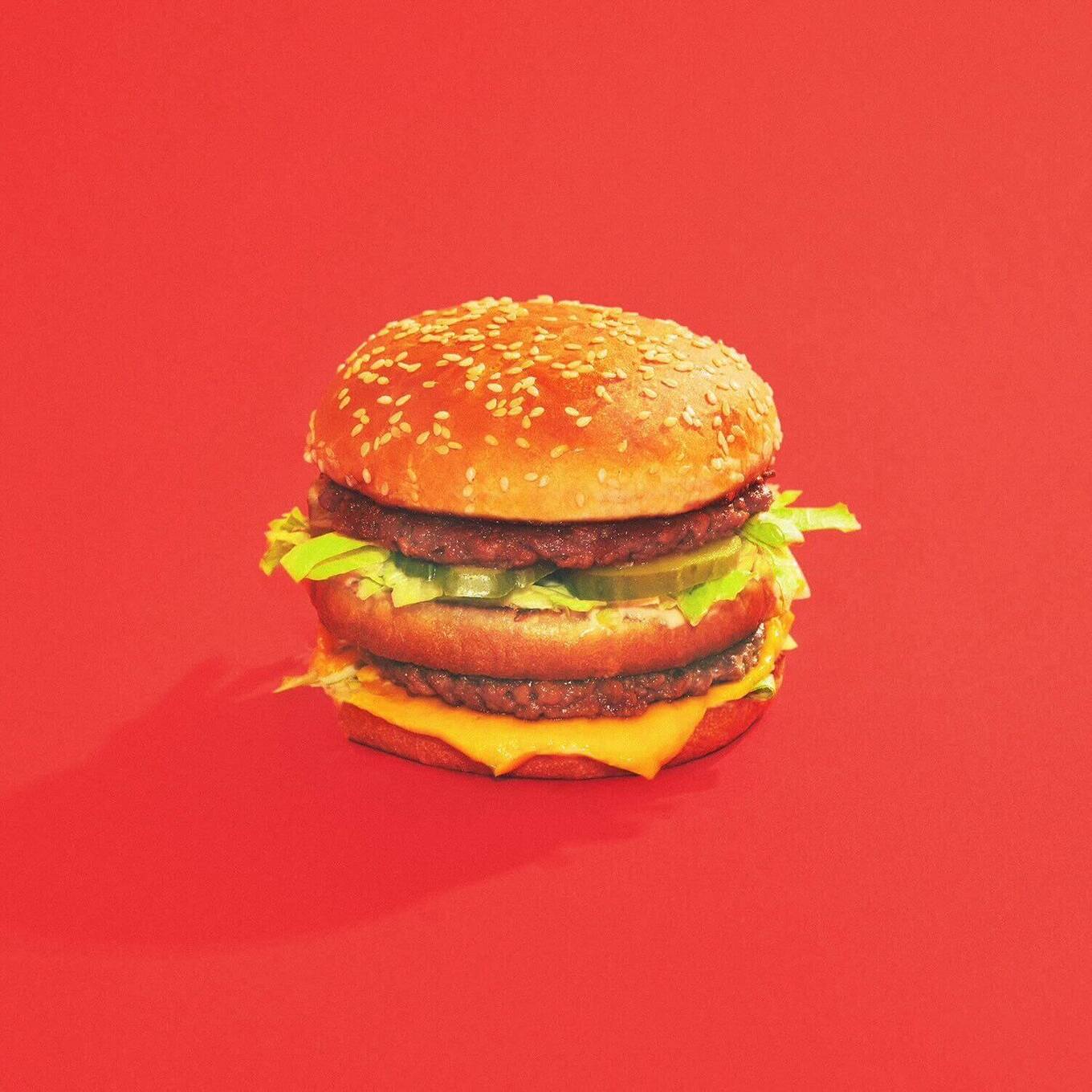 Mr. Charlie's
Best Vegan San Francisco Restaurant:
Mr. Charlie's
A newcomer to the San Francisco scene, what Mr. Charlie's lacks in seniority it makes up for with novelty that's absolutely delicious (in more ways than one). The branding and menu of the TikTok-famous burger joint looks almost exactly like a McDonalds … just without the meat. And when it boldly opened shop directly across from an existing McDonald's to sling its Frowny Meals, Big Chucks, Not Chicken Nuggets, we knew there was something special about Mr. Charlie's.
2nd Place: Shizen
3rd Place: Wildseed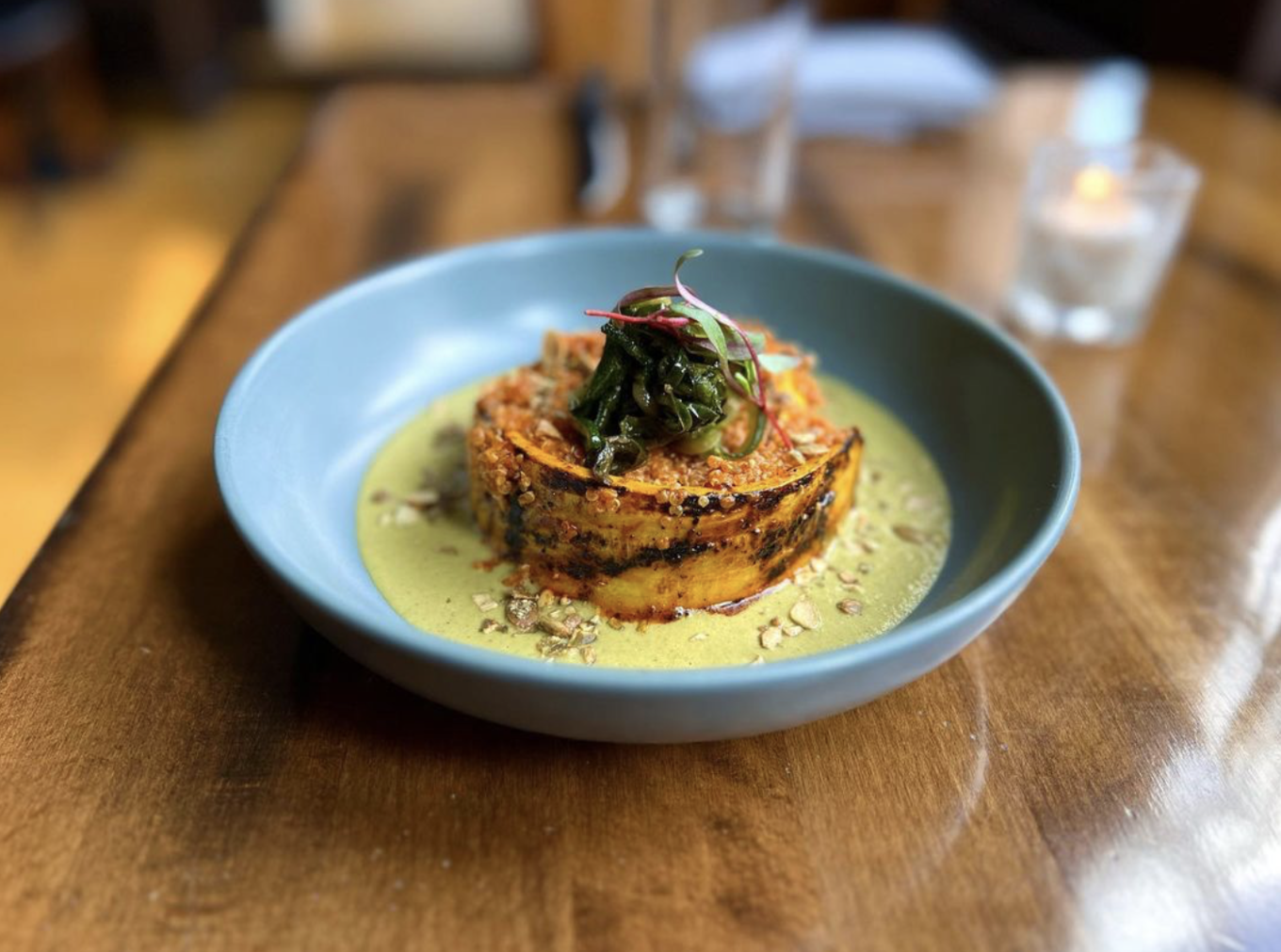 Vedge
Best Vegan Philadelphia Restaurant:
Vedge
Philly's 12-year-old, fine-dining vegan hot spot Vedge is a masterclass in vegetables. From smoky eggplant braciole with spinach salsa verde and black olive tapenade to gochujang-glazed tofu with miso potato mash, charred scallion and shiso radish salad, diners here can expect a next-level dinner that doesn't miss the meat and meat analogs even a little bit.
2nd Place: Monster Vegan
3rd Place: HipCityVeg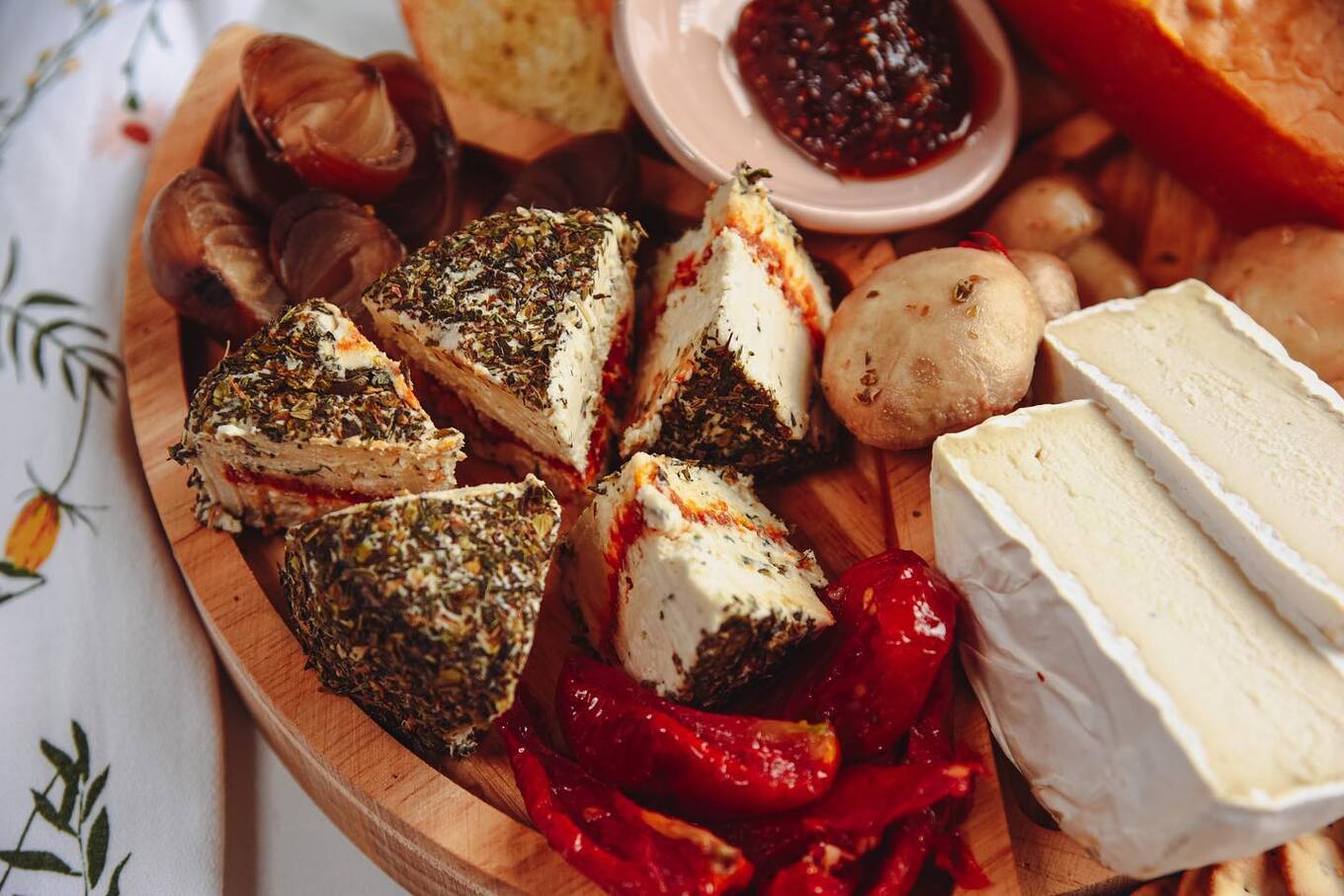 Rebel Cheese
Best Vegan Austin Restaurant:
Rebel Cheese
If you thought this Central Austin cheese shop was just deli cases of dairy-free wedges ready for your next wine night, well, that alone was probably enough to blow you away. But Rebel Cheese's incredible lunch, dinner, happy hour, and even drag brunch service takes it to another level. Now just to decide between the French dip smothered in melted Swiss or the garlicky bacon-cheddar egg breakfast sandwich on a pretzel roll.
2nd Place: Big Nonna's
3rd Place: Next Level Burger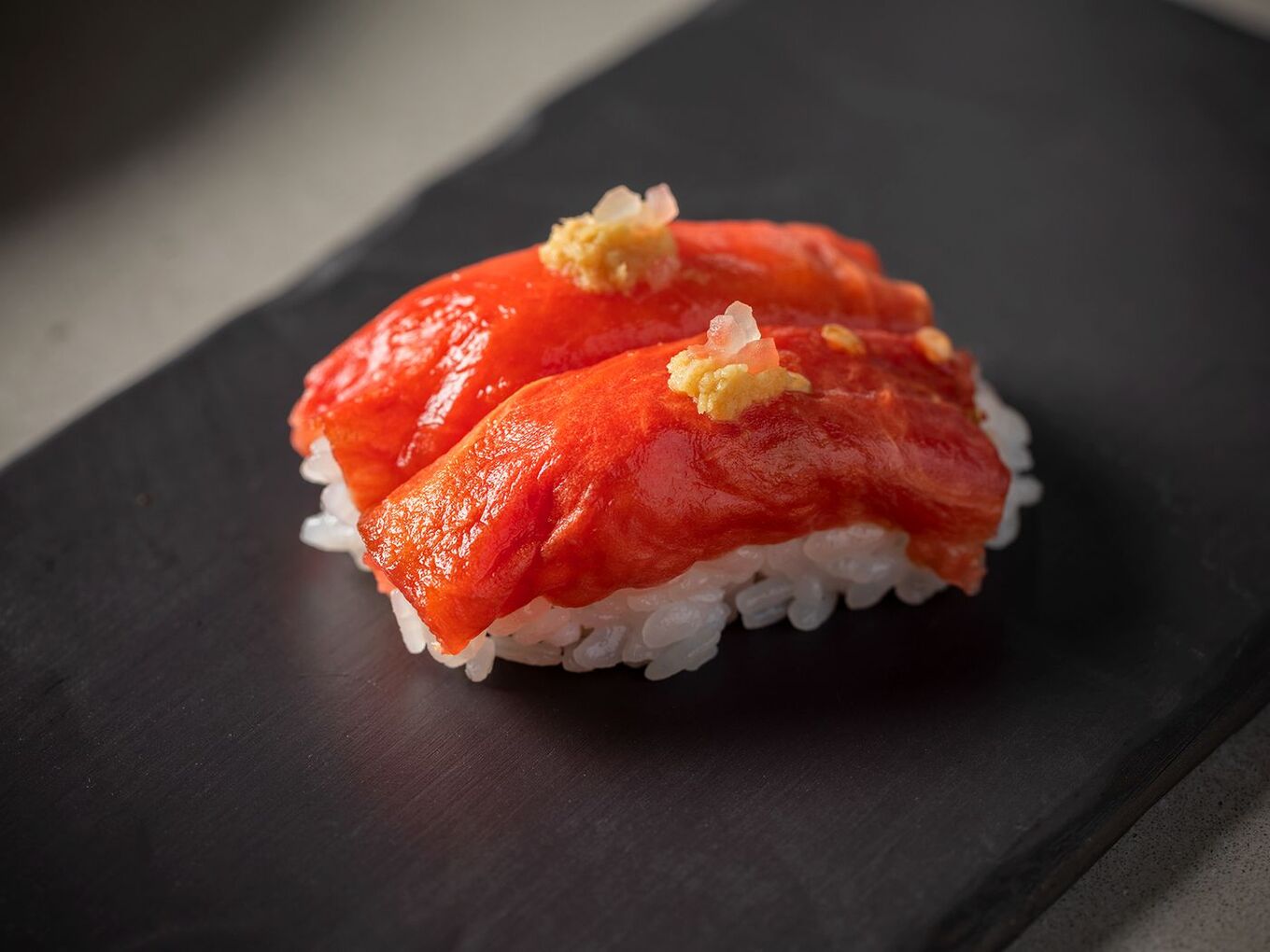 PLANTA
Best Vegan Miami Restaurant:
PLANTA
From chilled hearts of palm ceviche with avocado, pineapple, and leche de piña to hoisin-slathered fried chicken bao sliders, the flavor, heat, and lively spice of Miami is on full display at PLANTA in South Beach. But do yourself a favor and load up on the unagi eggplant and ahi watermelon nigiri.
2nd Place: The Cocinita
3rd Place: Vegan Cuban Cuisine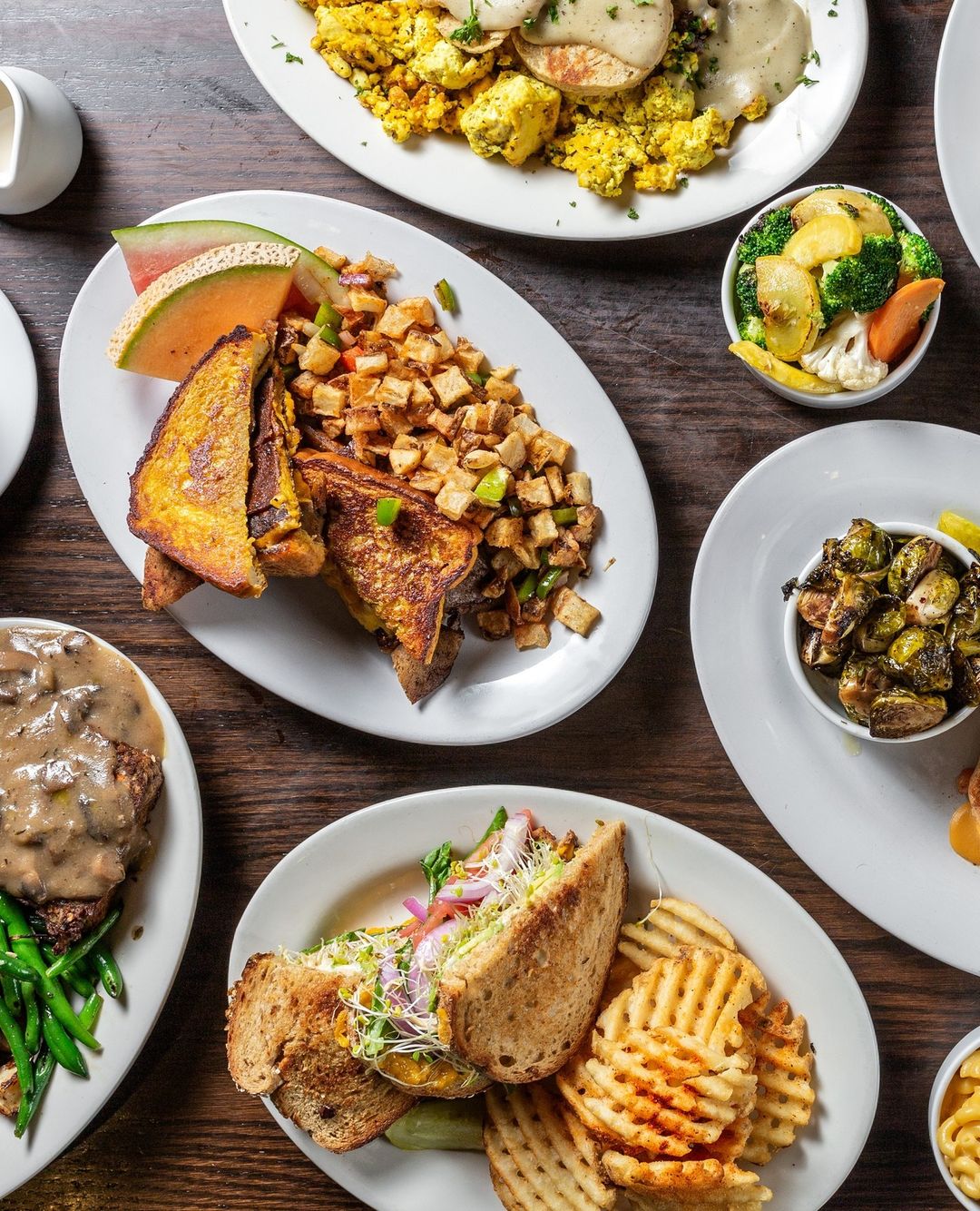 The Chicago Diner
Best Vegan-Friendly Restaurant:
The Chicago Diner (Chicago, IL)
For 40 mind-blowing years, this vegetarian mainstay has been serving up meatless fare to hungry denizens of the Windy City, and making it look easy. From truffle mushroom lentil loaf to pierogi quesadillas to their famous, thick-and-frosty vegan milkshakes, there's always something delectably comforting to be had at The Chicago Diner.
2nd Place: Off The Griddle (Portland, OR)
3rd Place: The Butcher's Daughter (New York City, West Hollywood & Venice)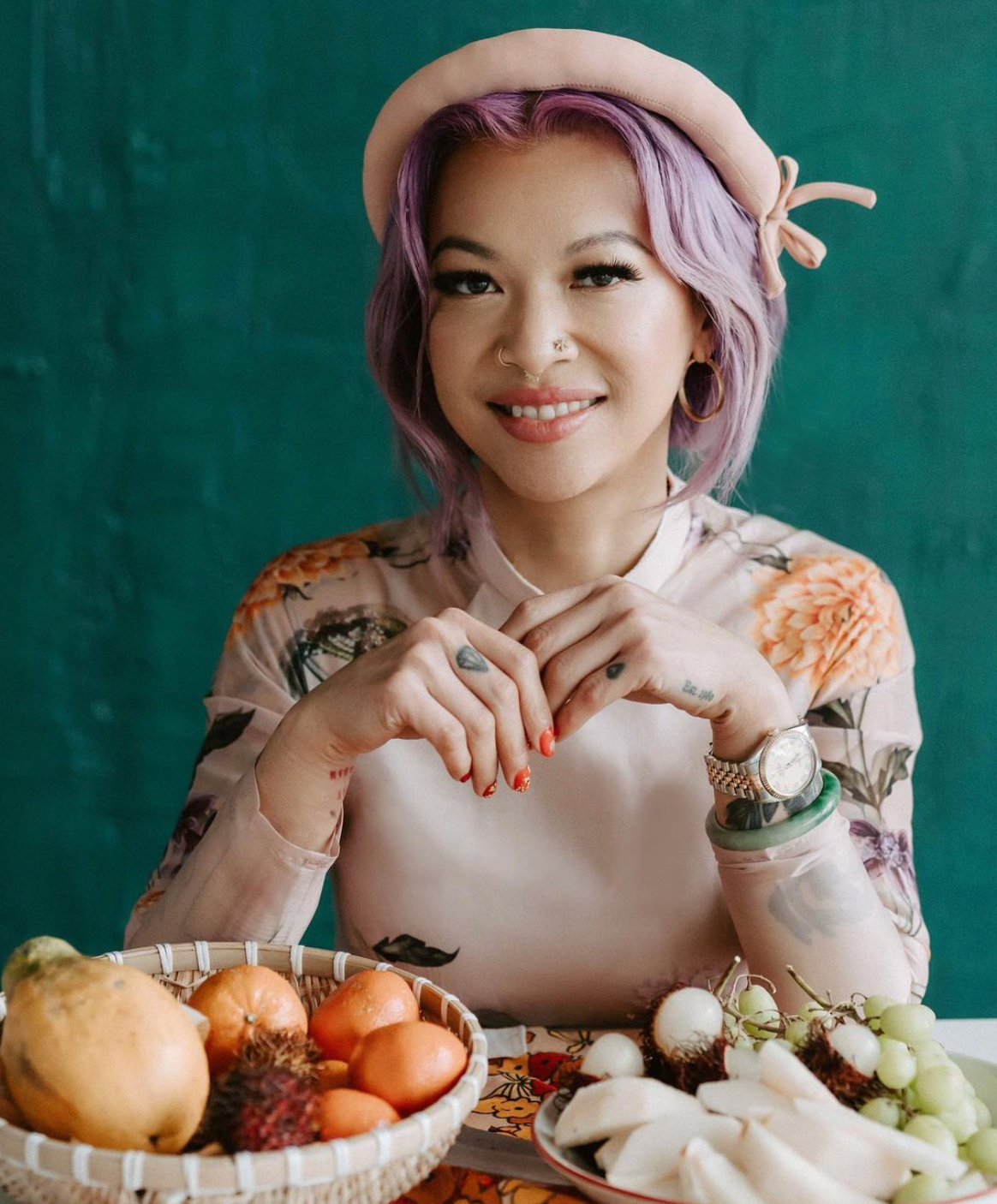 Analy Lee
Best Vegan Chef:
Thuy Pham (Mama Dút—Portland, OR)
She shot to vegan stardom after being featured on Netflix's Street Food USA—sharing her inspirational story of being a woman, immigrant, and mother forging a new path and opening her very own restaurant to share her vegan take on homestyle Vietnamese cuisine (including her obsession-inducing vegan pork belly). And now, Thuy Pham has shot to the top of the polls, clinching the title of America's Best Vegan Chef. And though she's recently announced the closure of her beloved Portland restaurant Mama Đút, there's zero doubt that whatever is next on Pham's horizon is destined to be a success.
2nd Place: Isa Chandra Moskowitz (Modern Love—Brooklyn, NY & Omaha, NE)
3rd Place: Rachel Klein (Miss Rachel's Pantry—Philadelphia, PA)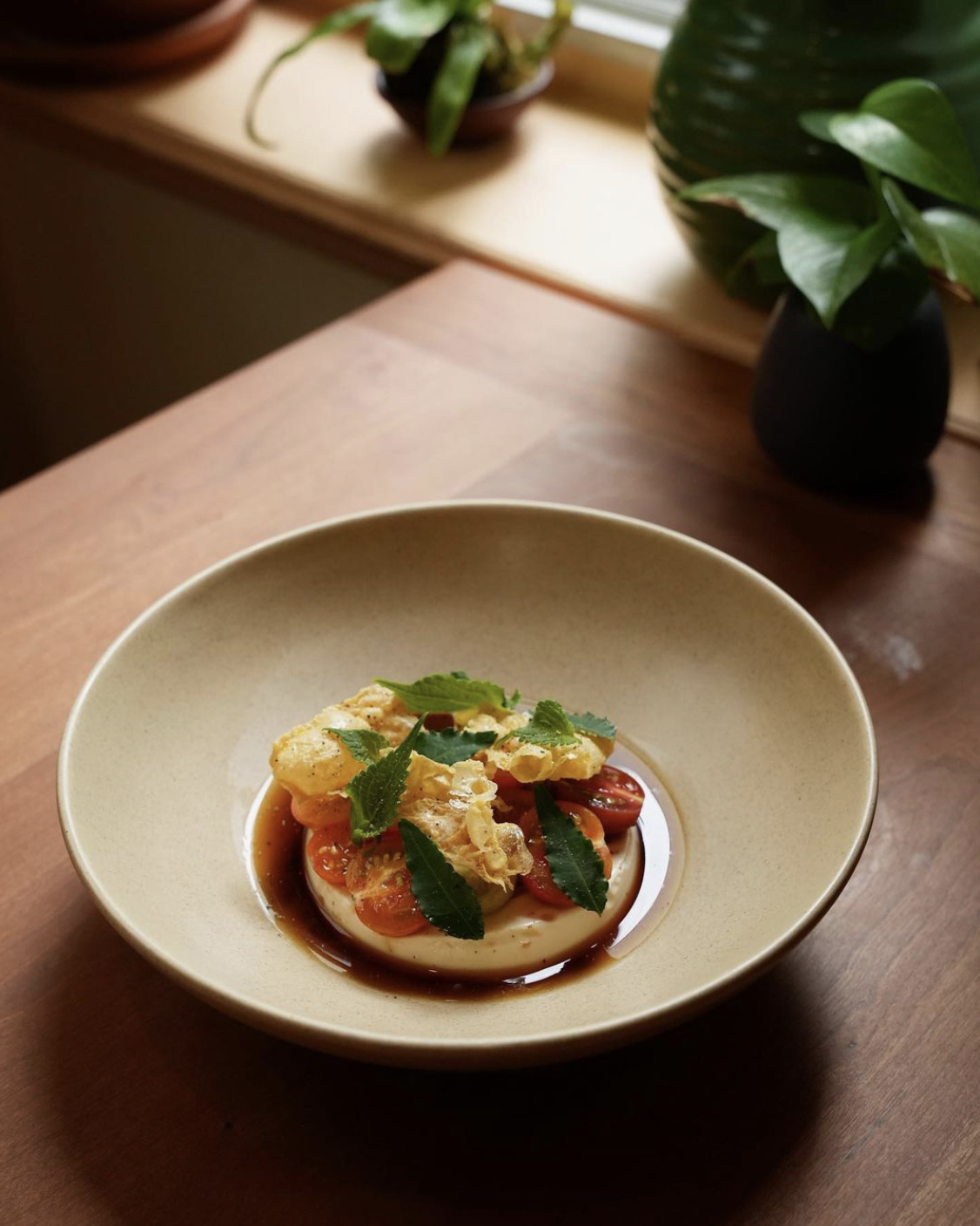 Pietramala
Best New Vegan Restaurant:
Pietramala (Philadelphia, PA)
When Chef Ian Graye got the opportunity to helm the iconic Blackbird Pizzeria in Philadelphia during its final months before closing in 2022, not only did he take the reigns and help close out an epic chapter of Philly vegan history, he laid the groundwork to inherit the space to create something new that would make history yet again. Enter Pietramala—an impeccable, fine-dining experience that utilizes local produce to put "plants on a pedestal" … as is evidenced by the delicate ravioli filled with lobster mushroom and vegan ricotta. Or the pudding-soft tofu topped with sweet cherry tomatoes, crisped yuba, tomato tamari, maple vinegar, and red candy onion. Or the white lasagna layered with four types of greens, a nutmeg-spiked bechamel made with fermented white pepper, cashew ricotta, and "cured stinky tofu."
2nd Place: PLANTA Cocina (Marina Del Rey, CA)
3rd Place: Ubuntu (Los Angeles, CA)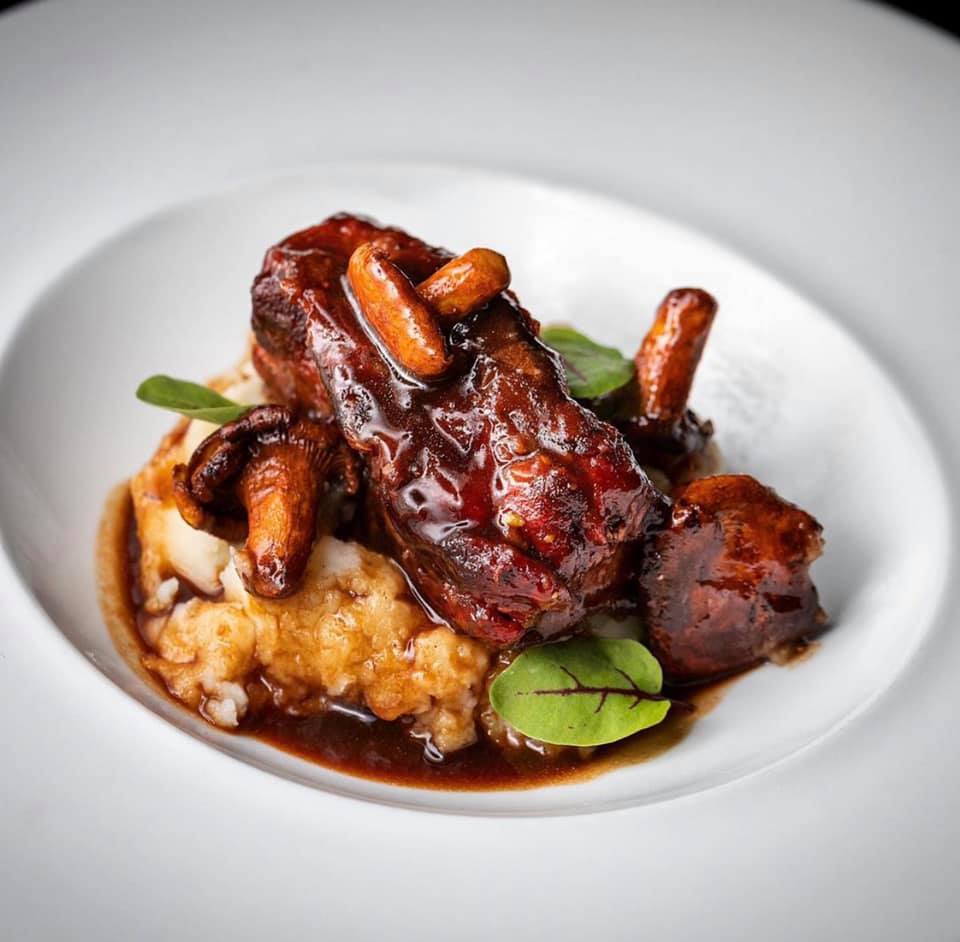 Jakob Layman
Best Vegan Restaurant in America:
Crossroads Kitchen (Multiple Locations)
Maybe it's the crisp, white linen table cloths and warm, amber lighting emanating from the chandeliers at dinner time. Perhaps it's the thrill of a chance sighting of Joaquin Phoenix, Beyoncé, Alicia Silverstone, or Lizzo. But one thing's for sure: VegNews readers have definitely named Crossroads Kitchen the Best Vegan Restaurant in America because of the world-class food; Chef Tal Ronnen and his team can do things with vegetables like no other.
The Eggplant Short Rib surrenders the nightshade's signature squishiness and takes on a sinewy, toothsome bite, contrasted by a bed of truffley whipped potatoes and a luscious foraged mushroom bordelaise sauce. Artichoke "oysters"—artichoke purée, a buttery béarnaise sauce, crispy oyster mushrooms, and kelp caviar on artichoke leaf "shells"—have been a favorite on the menu since opening in 2013.
Fast forward to today, Crossroads Kitchen—now a three location empire—is dazzling guests with a newly launched fall menu (featuring mouthwatering dishes like caramelized figs and whipped feta, celery heart-persimmon-blue cheese salad, and an indulgent chocolate hazelnut torte), while also rounding out its tenth year in business. And if the thousands of votes that named it the Best Vegan Restaurant in America is any indicator, it can expect many more to come.
2nd Place: Pura Vita (West Hollywood & Redondo Beach, CA)
3rd Place (tie!): KINDRED (San Diego, CA) & Miss Rachel's Pantry (Philadelphia, PA)
And there's more!
Just by voting in the 2023 VegNews Restaurant Awards, all voters were automatically entered to win one of 20 $100 gift cards to vegan eatery Veggie Grill! With 17 locations around the country and some of our all-time favorite dishes (buffalo tenders with ranch! crispy chick'n sandwich! all-hail kale salad! sweet potato fries! the best carrot cake ever!), who wouldn't want to win a feast at Veggie Grill? Winners have been randomly selected and notified. Congratulations to all!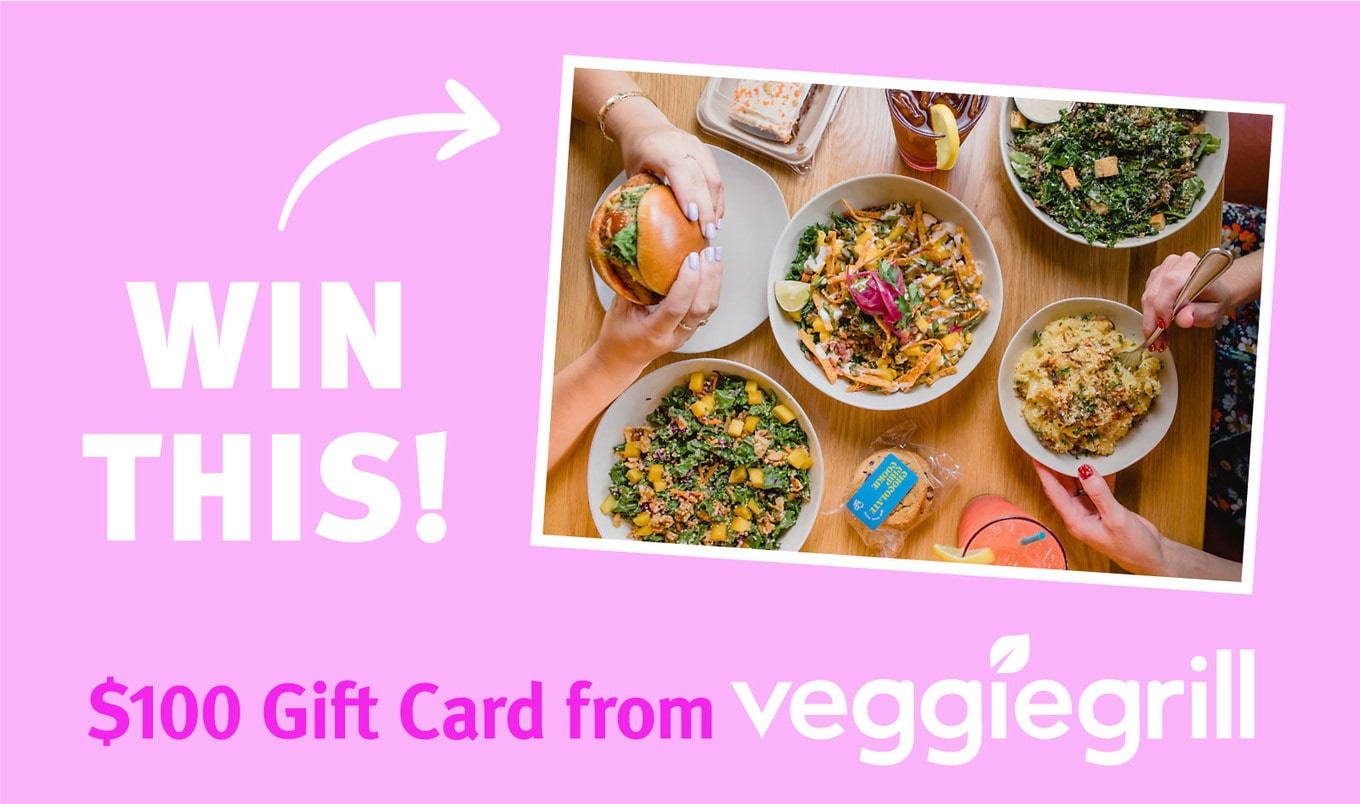 For even more of the best of the best, check out: