You've got the perfect activity planned and the perfect gift, but when it comes down to the food on Father's Day, you're a bit weary. Of course, you want to please him, but treating him to a steakhouse meal is against your vegan values, and you know he'll complain the entire time if you go out to a vegan restaurant. Avoid confrontation and give Dad a meal he'll actually enjoy by whipping up a few of these Dad-friendly vegan dishes. From breakfast to dessert, we've got you.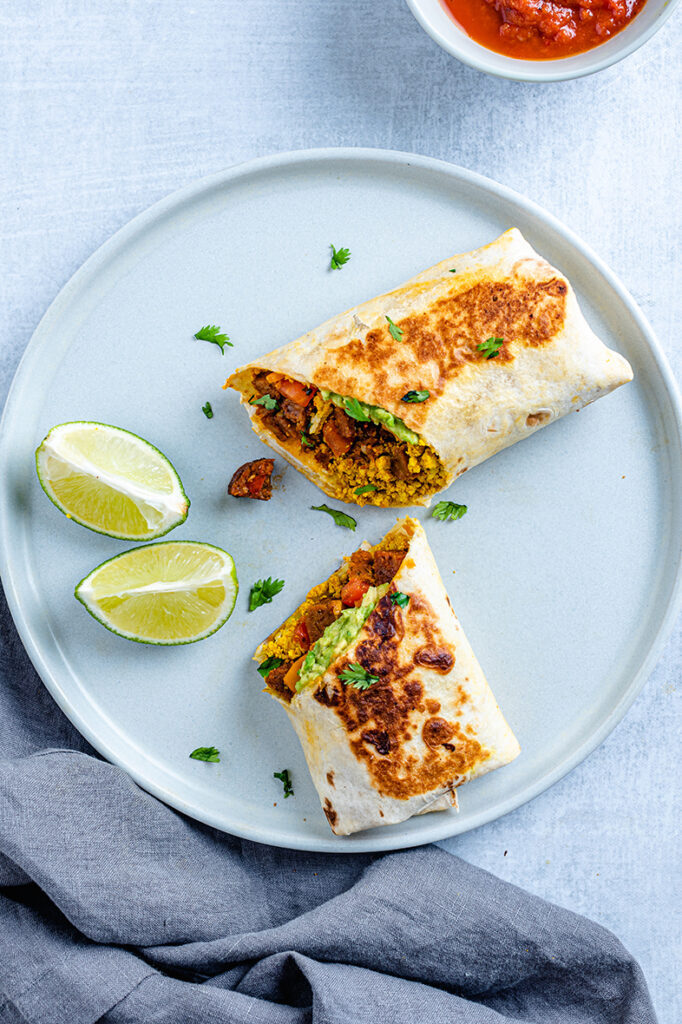 The Nut-Free Vegan
1 Spicy Sausage and Tofu Breakfast Burrito by Nut-Free Vegan
This grab-and-go breakfast is so simple, anyone can pull it off. Spend a bit of bonding time together in the kitchen and make this hearty meal with dad. The recipe relies on store-bought ingredients such as vegan sausage links, tofu, and vegan cheese. The most difficult part is wrapping the burrito. If it falls apart, call it a breakfast bowl and dig in.
Get the recipe here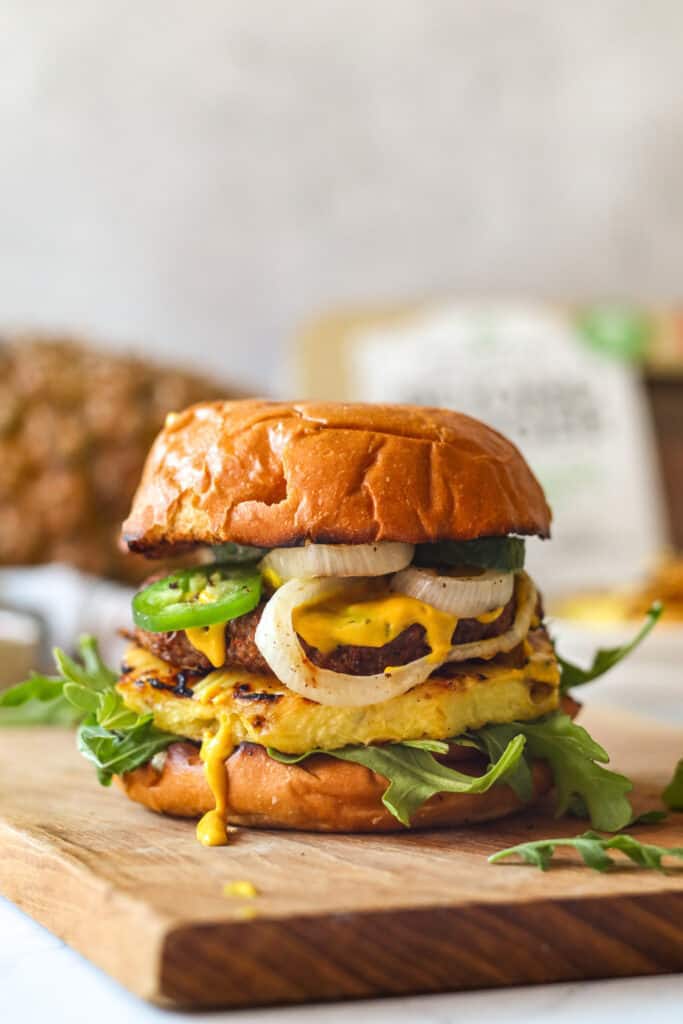 Good Food Baddie
2 Grilled Pineapple Beyond Burgers by Good Food Baddie
For Father's Day, you can do more than just slap a Beyond Burger on a bun (and that bun better be toasted). This homemade hefty handhold will surely impress, and he might even let you take a turn at the grill during the next barbecue.
Get the recipe here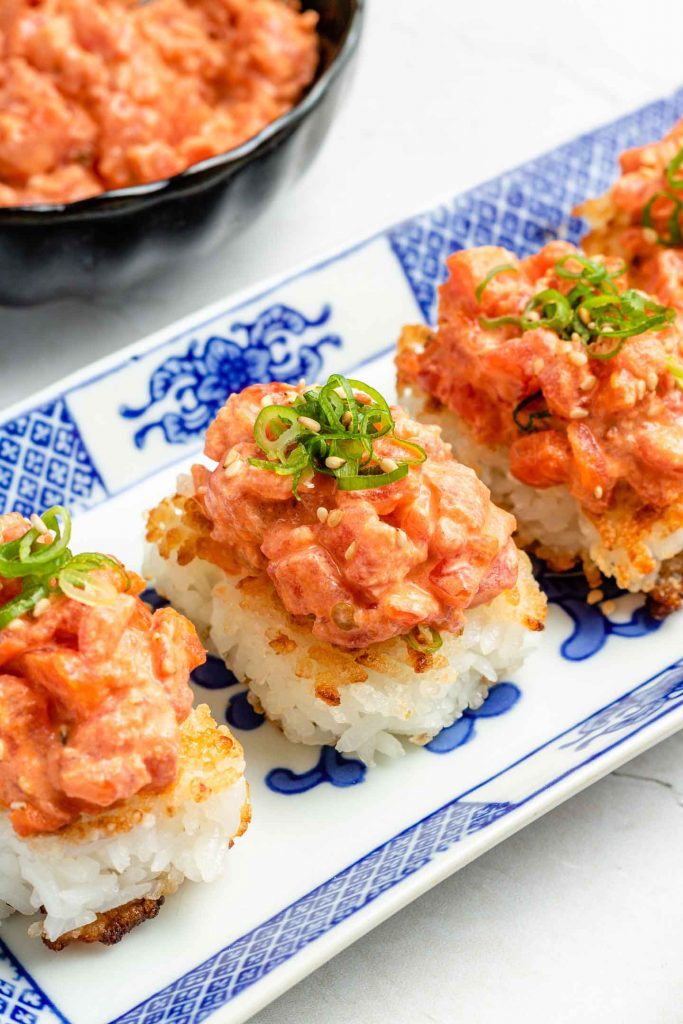 Okonomi Kitchen
3 Spicy Tuna Crispy Rice by Okonomi Kitchen
If your dad goes out with his buddies for all-you-can-eat dinner at your local sushi establishment, indulge his cravings with this remarkably fishy plant-based spicy tuna crispy rice. You can transform the humble tomato into a sushi-grade tuna consistency through boiling, cooling, and marinating. It's just one example of vegan magic.
Get the recipe here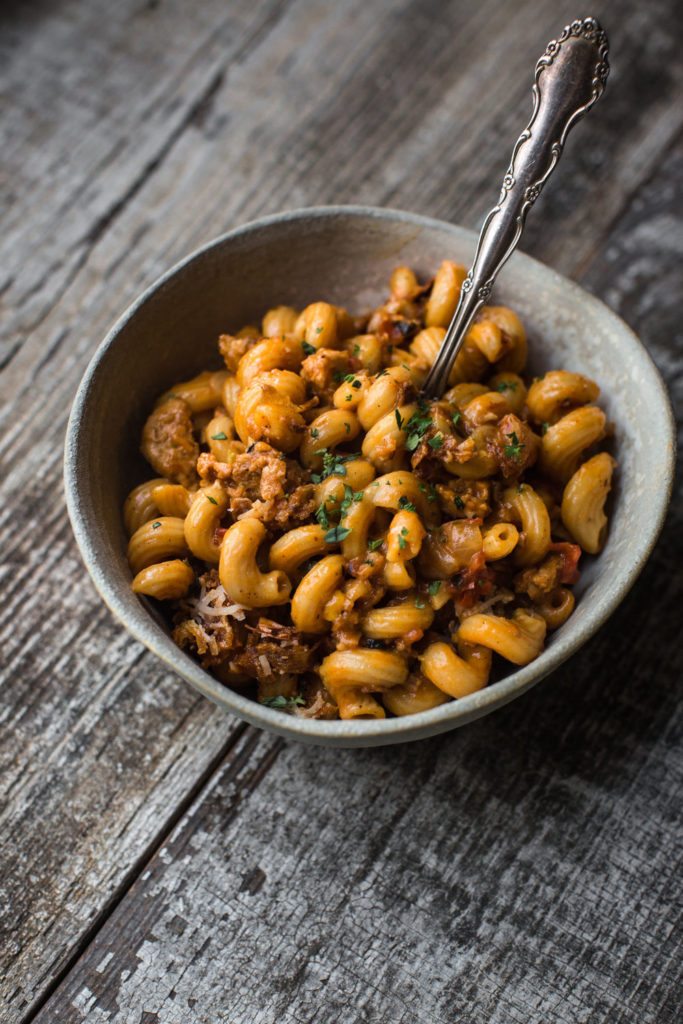 Mississippi Vegan
4 One-Pot Vegan Hamburger Helper by Mississippi Vegan
It's the boxed meal your family knows and loves—but infinitely better. This recipe is made with a hint of spice and a generous pinch of nostalgia. It's beefy, cheesy, and there's not a green thing in sight—making it perfect for picky eaters and steak-and-potatoes dads alike.
Get the recipe here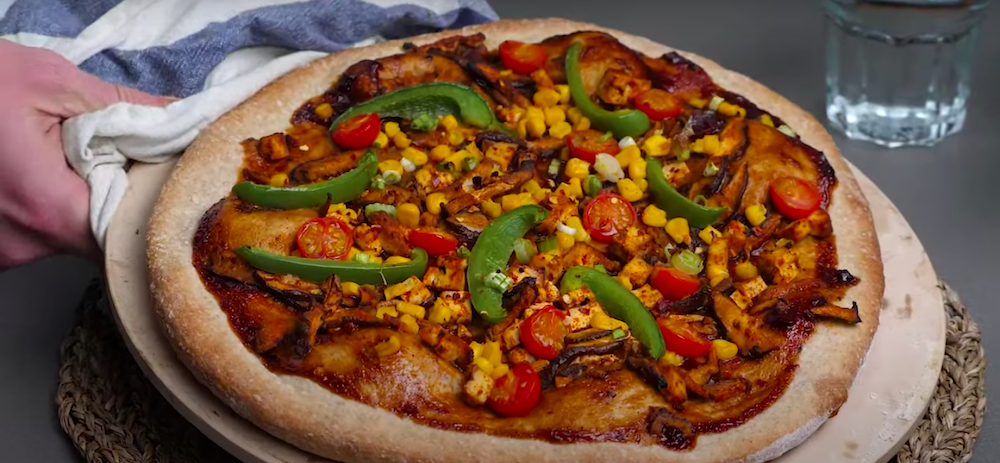 BOSH!
5 BBQ Texas Pizza by BOSH!
These two vegan bloggers might be from the UK, but they make an insanely good barbecue pizza. This hot pie is topped with seasoned smoked tofu, barbecue-rubbed mushrooms, corn, tomatoes, and a liberal amount of barbecue sauce. Just don't tell Dad there's no cheese—he won't notice.
Get the recipe here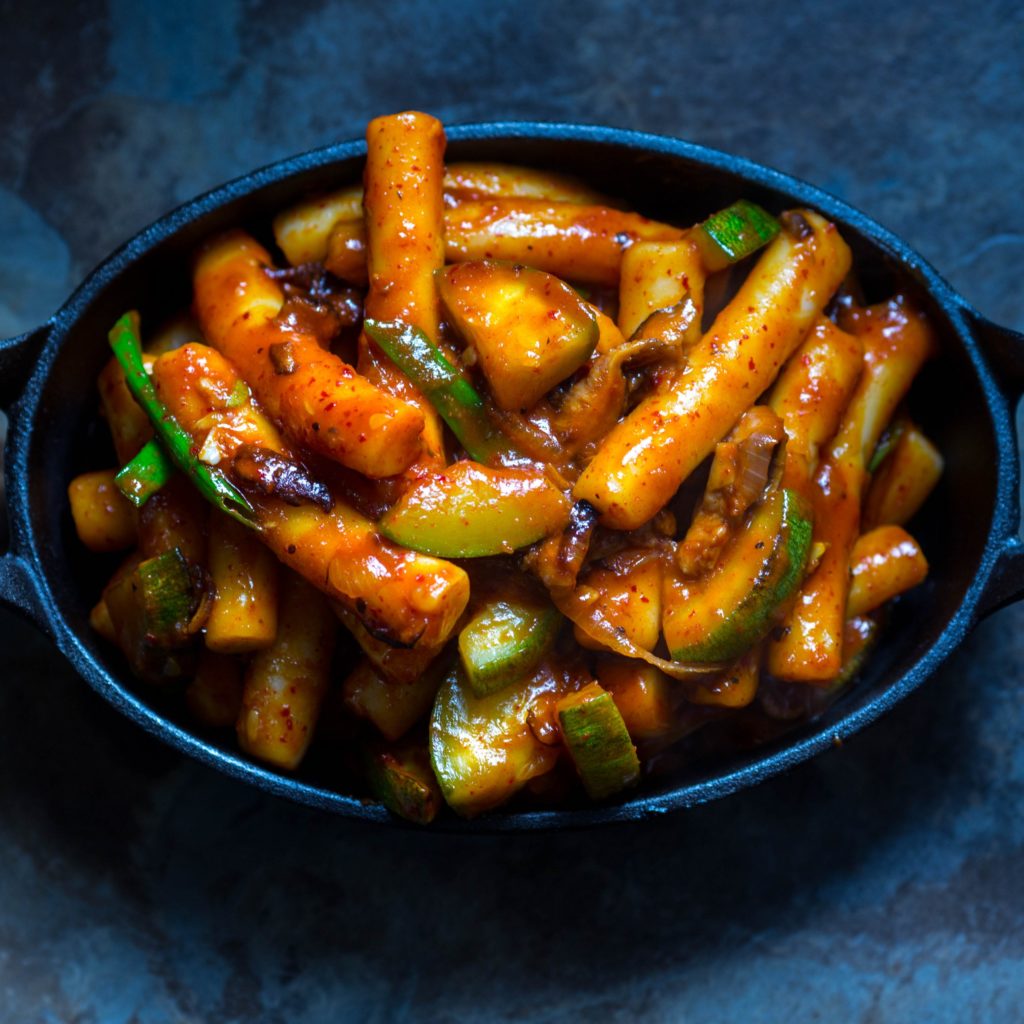 The Korean Vegam
6 Korean cuisine by The Korean Vegan
You'll definitely win Dad over when you prove that his favorite Korean dishes can be veganized. Treat him to a full feast with these savory scallion pancakes, kimchi, tteobokki, and soon tofu soup.
Get the recipe here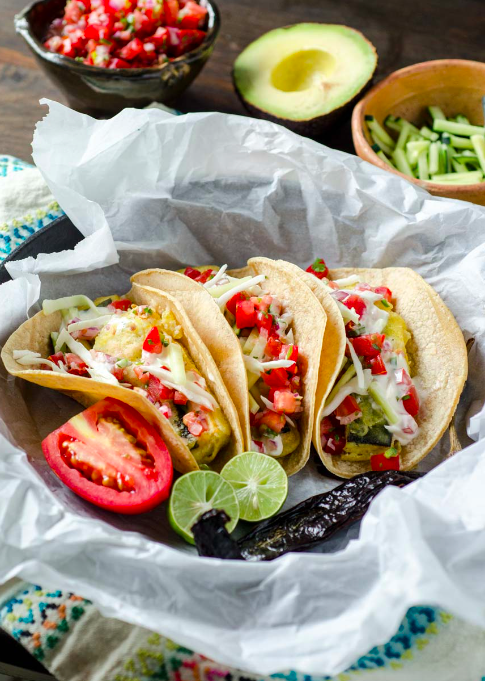 Dora's Table
7 Vegan Fish Tacos by Dora's Table
The love for tacos is universal—you'll immediately capture Pop's good graces with these traditional Baja-style tofu fish tacos. Thanks to an exceptional fishy marinade, there's no way he'll be able to detect the tofu. Let him take a bite and then watch his eyes bug out when you tell him he just ate tofu.
Get the recipe here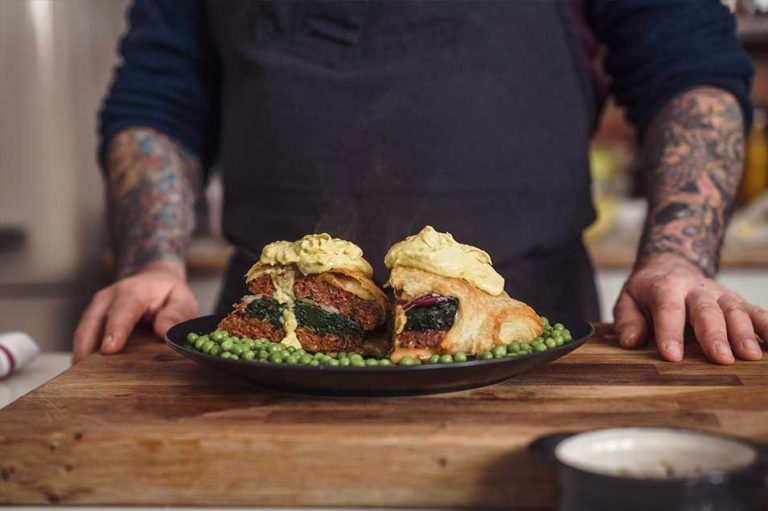 Wicked Healthy
8 Vegan Wellington Cheeseburger by Wicked Healthy
This monster of an entrée is definitely celebration food. If it turns Dad vegan (or at least stops him from making vegan jokes), it's worth the labor of love. The Sarno brothers nail this fusion food by encasing two thick, spicy jalapeno vegan patties with flaky puff pastry and adding three generous slices of vegan cheese, sautéed spinach, red onion, and a mustard crème fraîche sauce. You'll never hear, "I'm always hungry after I eat vegan food," from Dad again.
Get the recipe here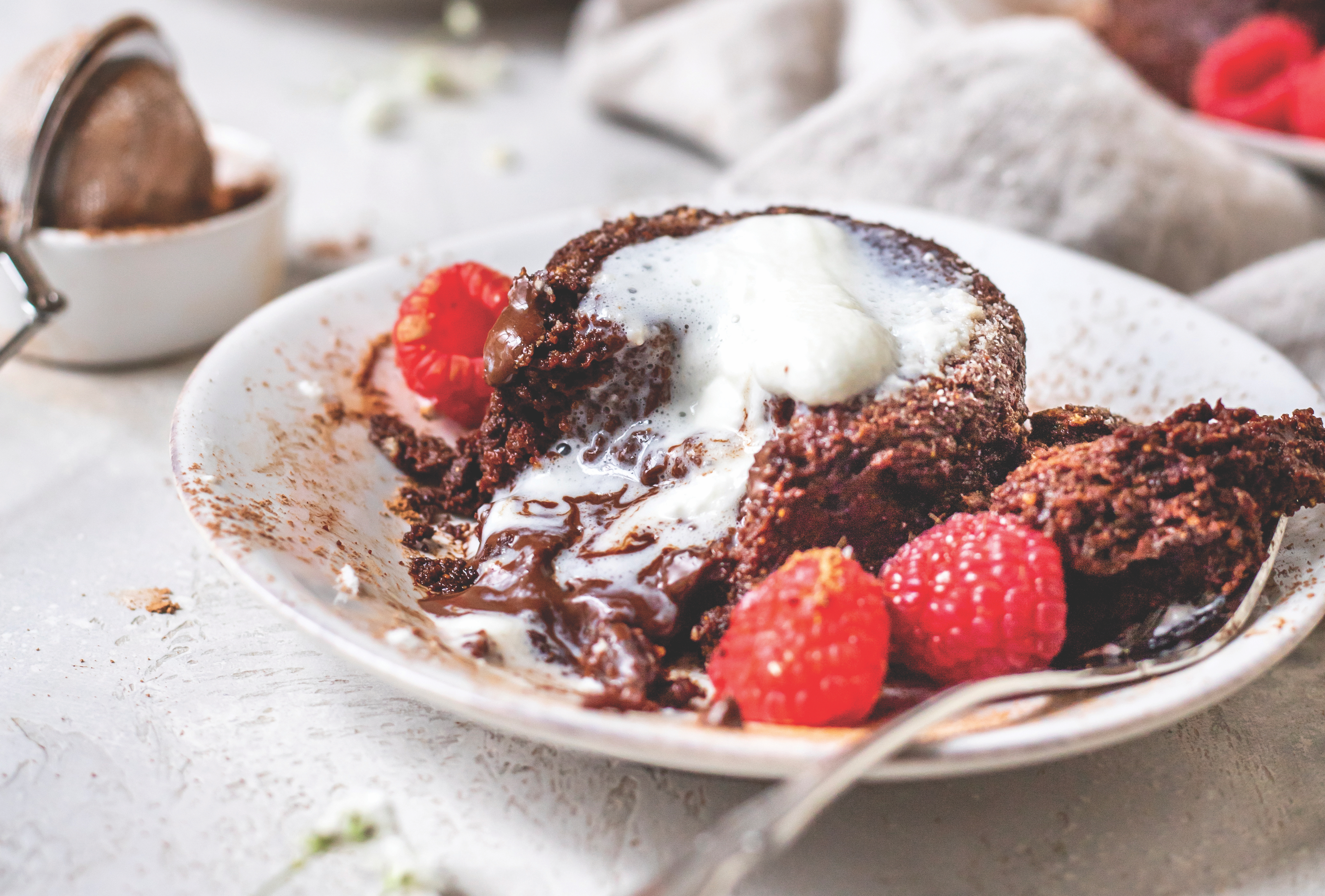 Brittany Berlin
9 Chocolaty Vegan Molten Lava Cake by Brittany Berlin
The love for chocolate is universal, and there are definitely chocoholic dads out there. Go big with this chocolate explosion of a dessert. It may be the start of your annual vegan Father's Day tradition.
Get the recipe here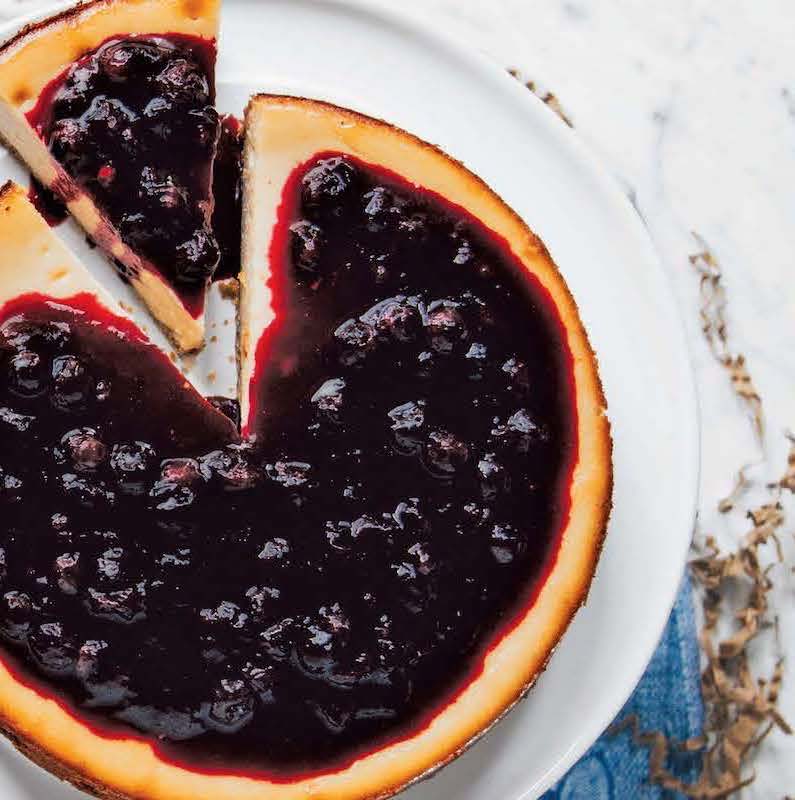 Lauren Toyota
10 Cheesecake by Lauren Toyota
Save the raw cheesecake for another time—if you're trying to veganize Dad, you'll want to give him the real deal, no-frill, New York-style version first. Your search for the perfect vegan cheesecake stops here.
Get the recipe here
For more vegan Father's Day ideas, read:
23 Vegan Father's Day Gifts
8 Easy Ways to Have a Relaxing Father's Day
8 Simple Steps to Making a Vegan Man Cave for Father's Day