'Tis the season for vegan Christmas cookies! We've rounded up our absolute favorite festive sweet treats for you to make this holiday season. You're definitely going to want to indulge in these delicious cookies as you snuggle up by your fire. Happy Holidays!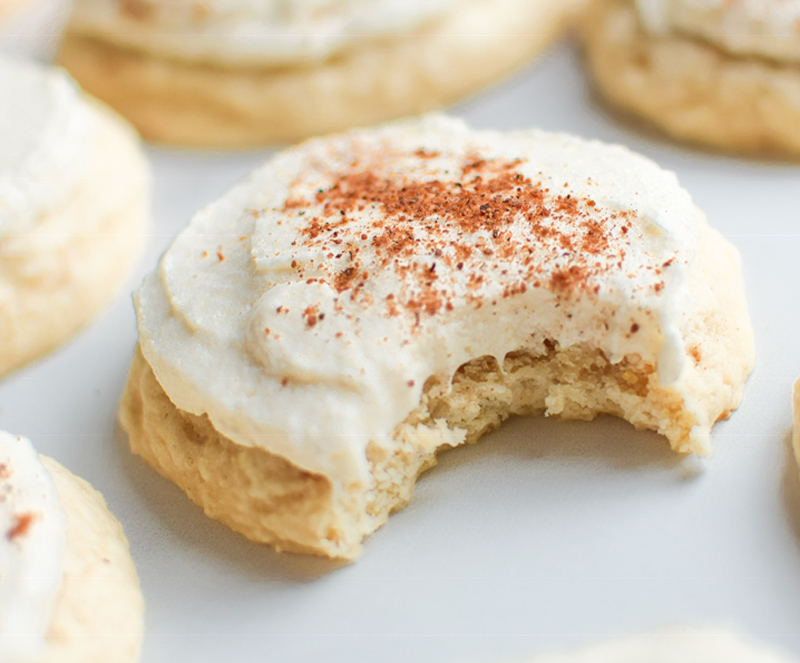 Vegan Guide to the Galaxy
1 Fluffy Frosted Vegan Eggnog Sugar Cookies by Vegan Guide to the Galaxy
If you love soft, bakery-style sugar cookies, you don't want to miss these treats topped with vegan eggnog-infused frosting and a dusting of nutmeg.
Get the recipe here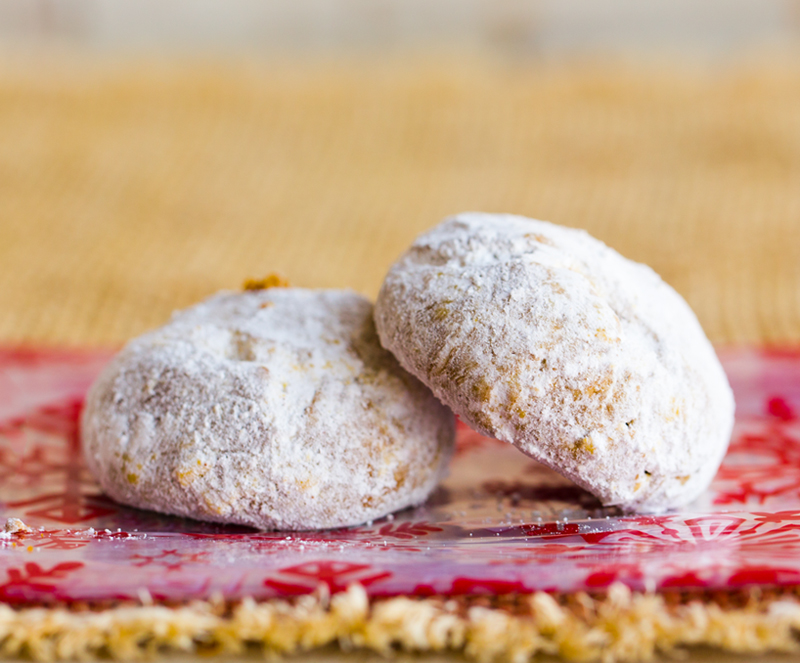 Happy Healthy Life
2 Pfeffernüsse Cookies by Happy Healthy Life
A traditional holiday staple in Germany, Denmark and The Netherlands, Pfeffernüsse cookies are chewy and spicy, bringing a bit of pizazz to the cold, dark days of winter. This vegan version is dusted with powdered sugar and filled with cinnamon, nutmeg, and cloves.
Get the recipe here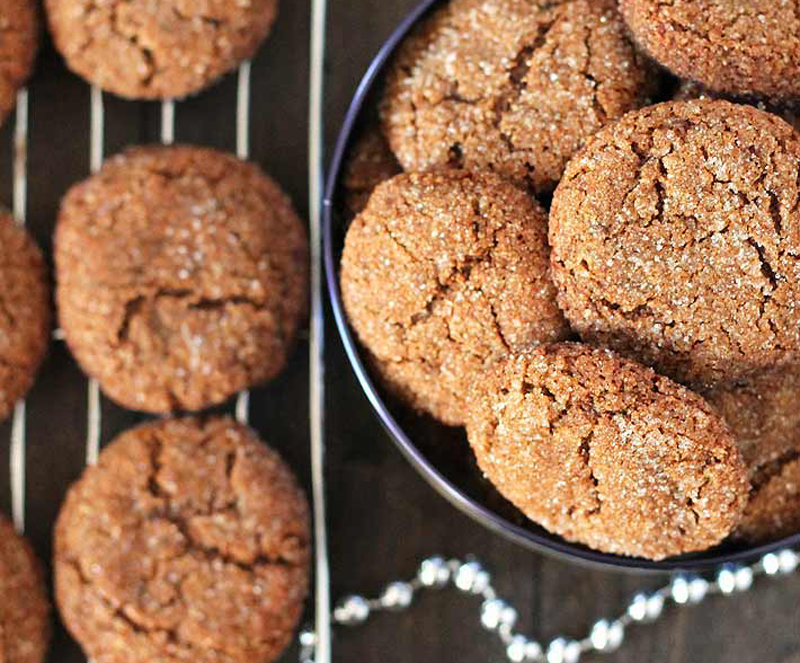 Delightful Adventures
3 Chewy Gluten-Free Gingerbread Cookies by Delightful Adventures
Gingerbread lovers, we've got you covered! These soft, chewy, gluten-free gingerbread cookies are totally vegan and a must-make on our Christmas cookie list.
Get the recipe here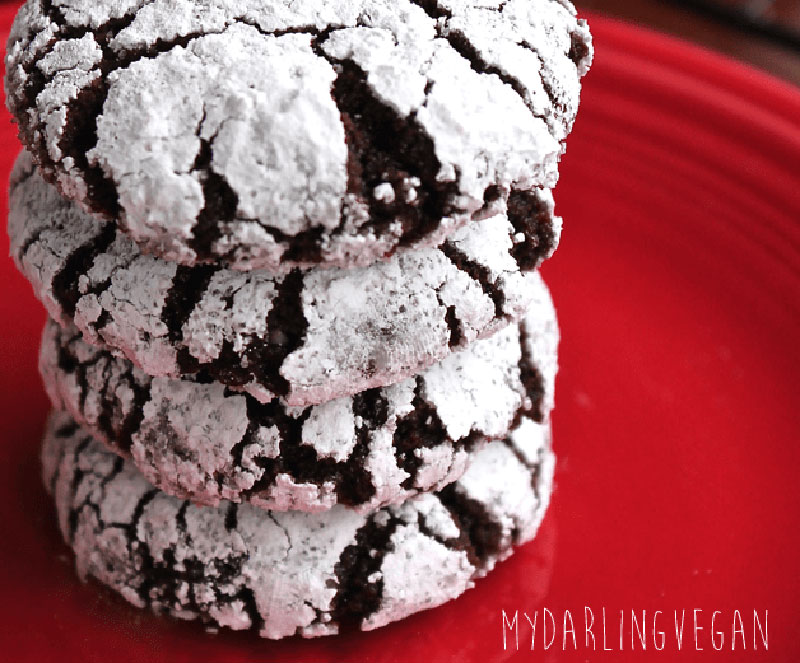 My Darling Vegan
4Chocolate Peppermint Crinkle Cookies by My Darling Vegan
Get into the holiday spirit with these sweet and fudgy chocolate peppermint crinkle cookies. This super easy-to-make recipe pairs perfectly with a mug of rich hot cocoa and a warm fire.
Get the recipe here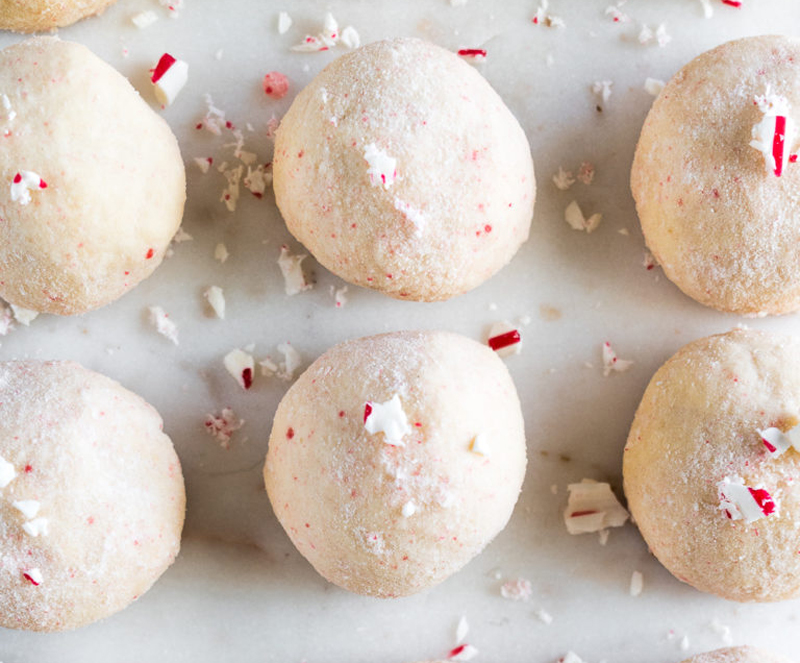 Sweet Simple Vegan
5 Peppermint Meltaway Christmas Cookies by Sweet Simple Vegan
This recipe for delicate peppermint cookies that melt in your mouth is a dream! Make the holidays a little bit sweeter with these delightfully decadent, bite-sized treats.
Get the recipe here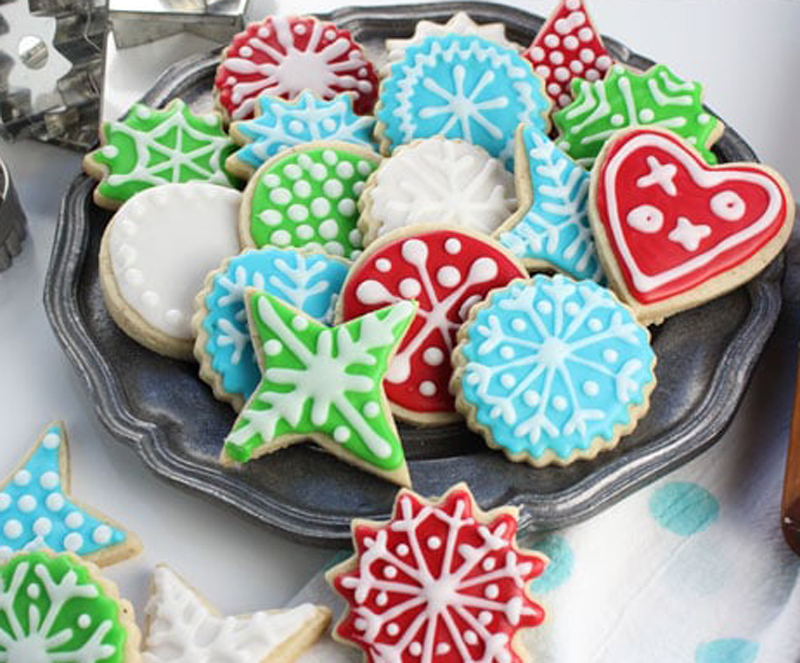 It Doesn't Taste Like Chicken
6 Perfect Vegan Sugar Cookies by It Doesn't Taste Like Chicken
Get creative with these beautiful sugar cookies topped with colorful vegan icing. Invite your friends for a virtual festive cookie-decorating party or decorate them yourself to ship as edible handmade gifts!
Get the recipe here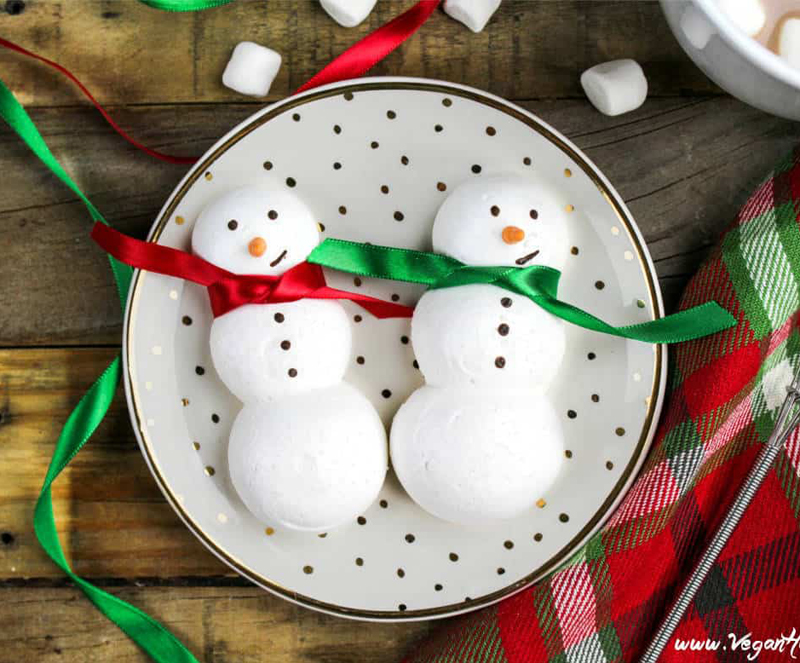 Vegan Huggs
7 Snowmen Meringue Cookies by Vegan Huggs
Talk about adorable! These snowman meringue cookies use aquafaba (chickpea brine) instead of egg whites to keep your holiday cheer cruelty-free. We guarantee these will be the cutest Christmas cookies at your holiday party.
Get the recipe here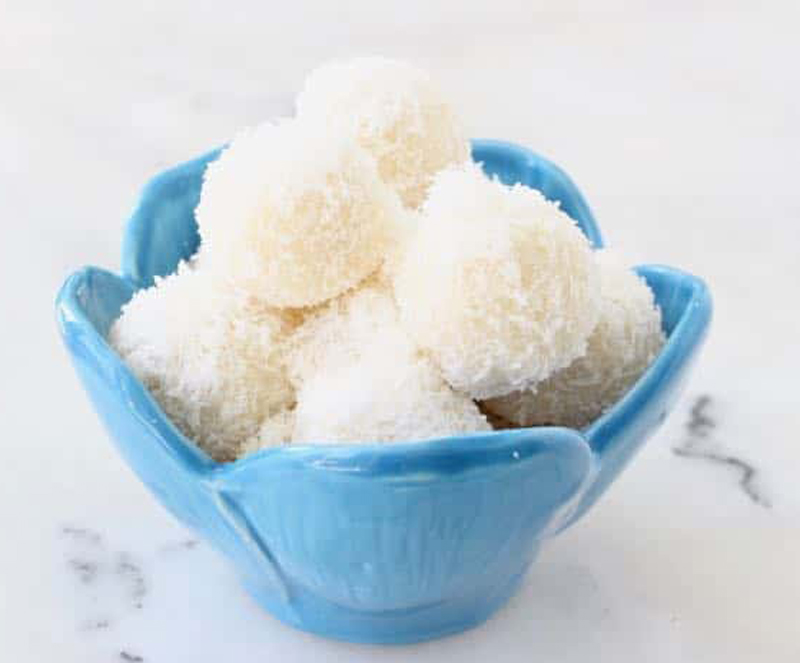 Veggie Society
8 No Bake Coconut Snowballs by Veggie Society
Not a baker? No worries! These little gluten-free and nut-free coconut snowballs don't require an oven and will satisfy everybody's sweet tooth this holiday season.
Get the recipe here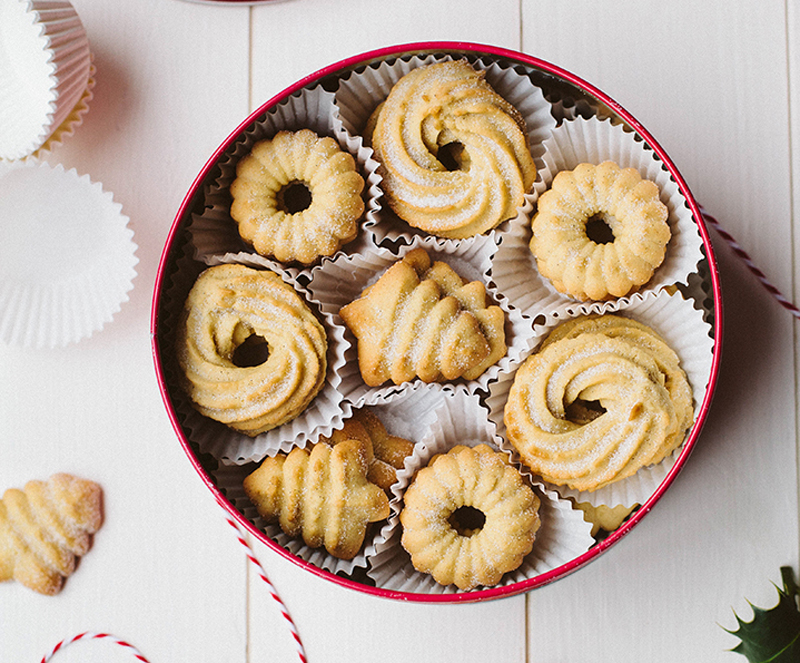 Wallflower Kitchen
9 Vegan Danish Butter Cookies, Wallflower Kitchen
Indulge your Christmas cravings with these beautiful Danish butter cookies. Nobody will believe you when you tell them that these gorgeous sweet and buttery treats are totally vegan!
Get the recipe here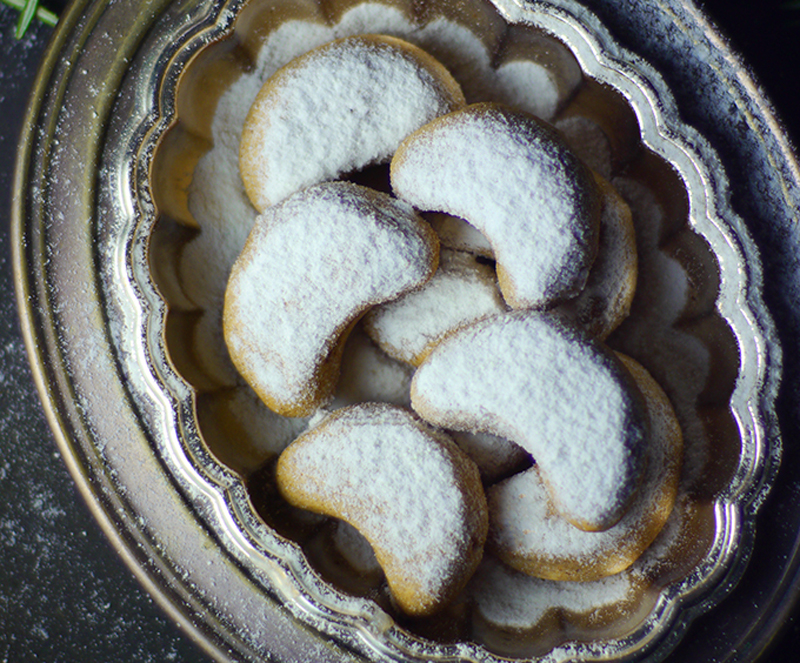 Unconventional Baker
10 Almond Crescent Cookies by Uncoventional Baker
These crescent, moon-shaped cookies are another European Christmas classic. This vegan version of the traditional recipe uses almonds in a buttery dough, topped with vanilla powdered sugar.
Get the recipe here
Briggitte Dix is the girl behind the website Vegan Guide to the Galaxy, where she creates, documents, and devours quick and easy vegan recipes.

For more vegan Christmas cookies, read:
Vegan Peppermint Chocolate Chunk Brownie Cookies
Vegan Holiday Oatmeal Cream Pies
Crunchy Vegan Coconut Pecan Biscotti