It's important not to underestimate the power and influence of food. Sure, it fills our bellies and tastes delicious, but it can also help to change the world. That's no exaggeration: in 2018, the biggest-ever food analysis conducted at the University of Oxford found that eating a vegan diet is the single biggest way a person can reduce their impact on the planet. Plus, cooking without animal products is a truly compassionate choice.
To help guide you through the plant-based cooking world, here we've gathered some of the best vegan chefs on the planet (many of whom have their own restaurants and cookbooks on the shelves!). Note that these are in no particular order.
Vegan chefs around the world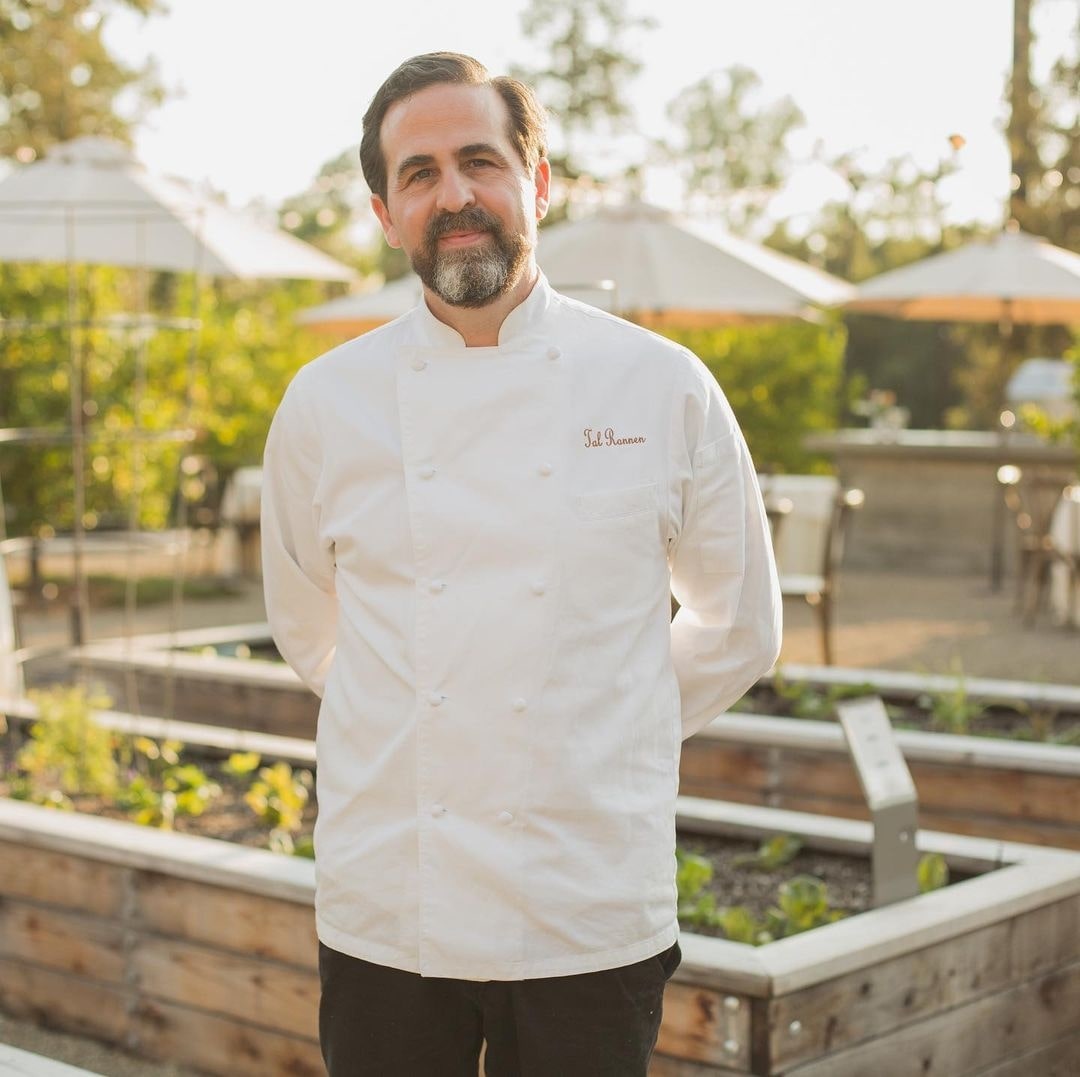 Crossroads Kitchen/Instagram
1 Tal Ronnen
As the founder and head chef at renowned Los Angeles hotspot Crossroads Kitchen, Tal Ronnen is one of the most celebrated vegan chefs in the US. He also co-founded the vegan brand Kite Hill, has worked with many high-profile celebrities, including Oprah Winfrey, and has written two books, Crossroads: Extraordinary Recipes from the Restaurant That Is Reinventing Vegan Cuisine and The Conscious Cook.
Learn more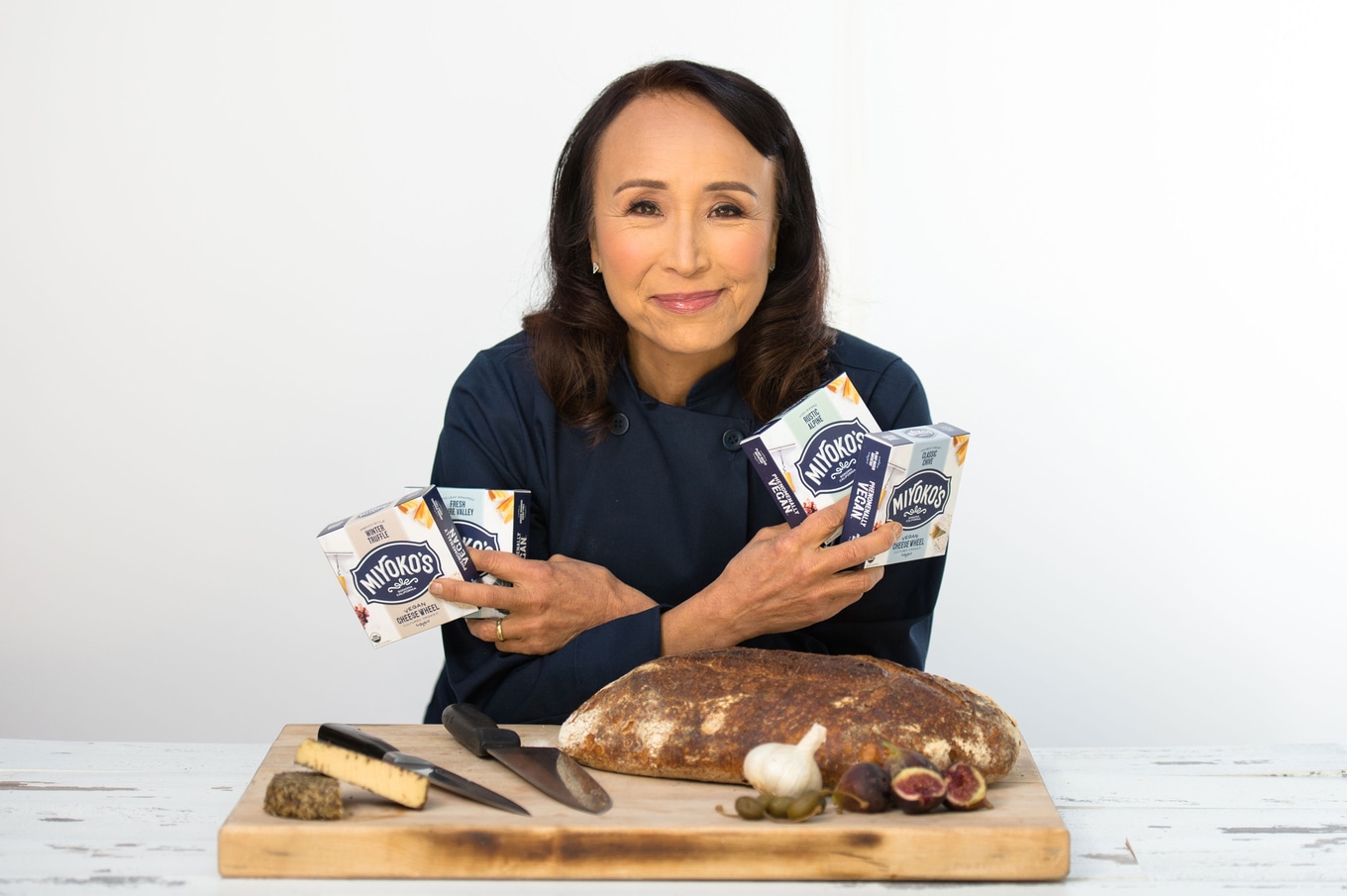 Miyoko's Creamery
2 Miyoko Schinner
Vegan cheese pioneer Miyoko Schinner may no longer be the CEO of Miyoko's Creamery, but her impact on the plant-based food industry deserves some major celebration. Since the 1990s, the chef, author, and entrepreneur has revolutionized the way that people view vegan cheese, helping to transform its reputation from a sub-par dairy alternative to a deliciously addictive ingredient in its own right.
Learn more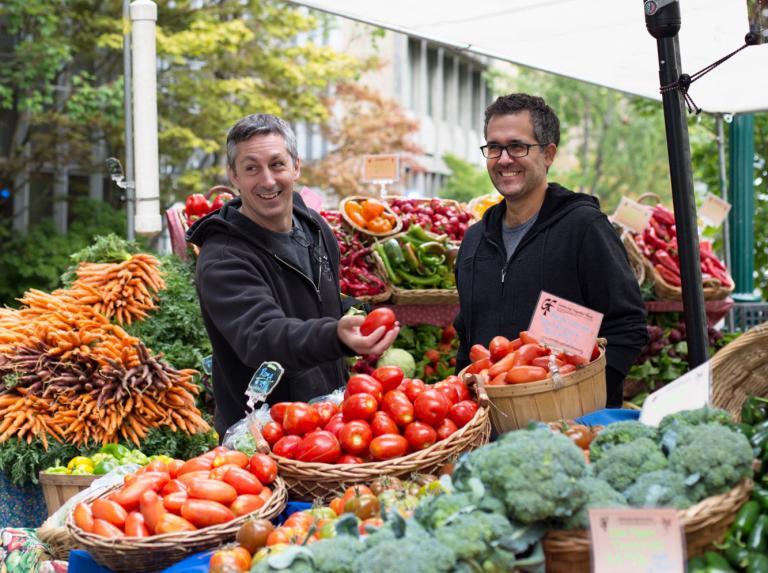 Wicked Kitchen
3 & 4 Derek and Chad Sarno
Derek and Chad Sarno are best known for the vegan food brand Wicked Kitchen, but they also are the founders of the vegan fish company Good Catch, which recently launched the first US-made plant-based salmon burger. Derek has also been credited with pioneering the UK's plant-based food scene through his work as Tesco's director of plant-based innovation.
Learn more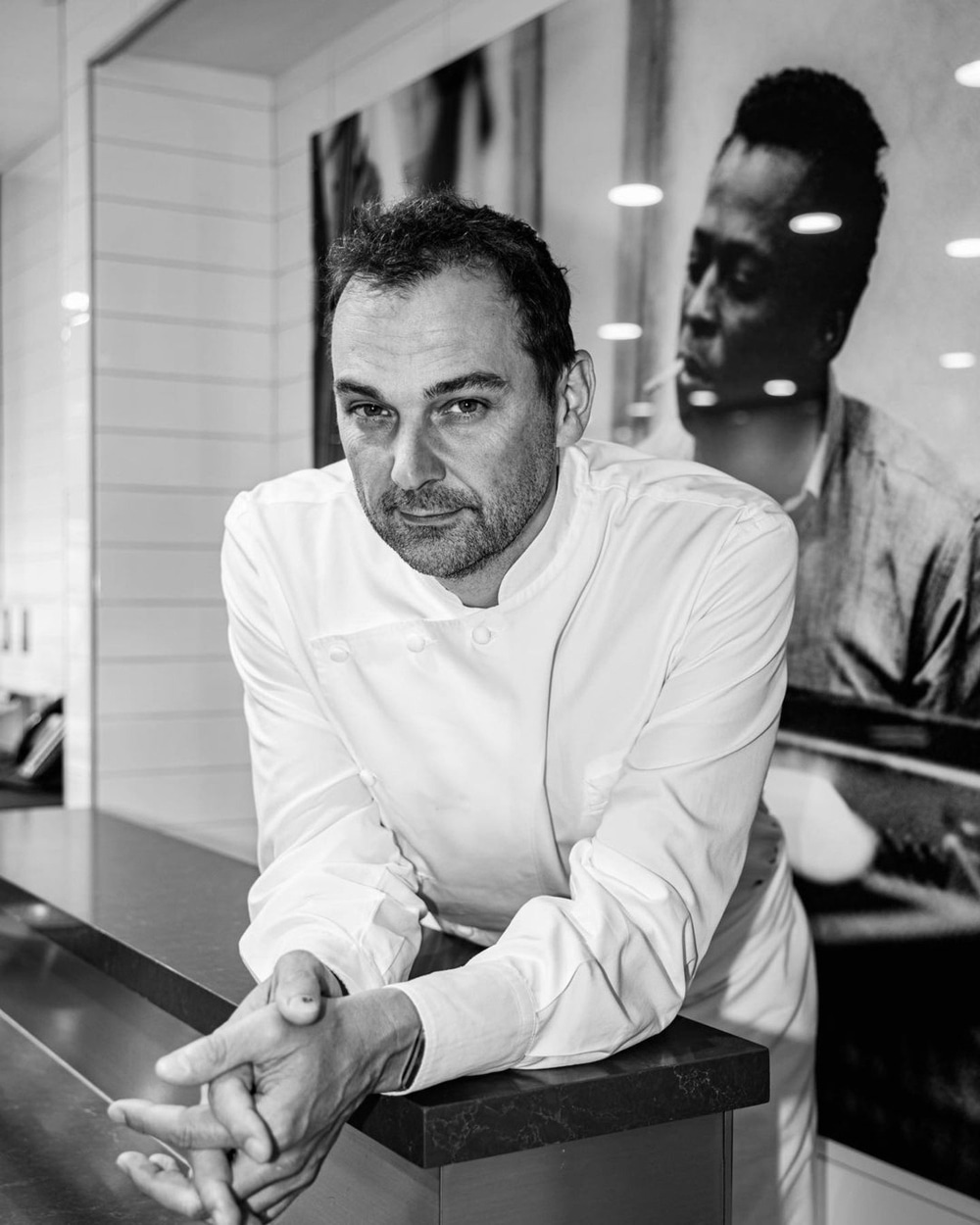 Daniel Humm
5 Daniel Humm
In 2021, chef Daniel Humm made headlines when he transformed the menu at his fine-dining restaurant Eleven Madison Park. He removed all meat from his dishes, making the prestigious New York eatery predominantly plant-based. And in 2022, Eleven Madison Park became the first vegan eatery with three Michelin stars.
Learn more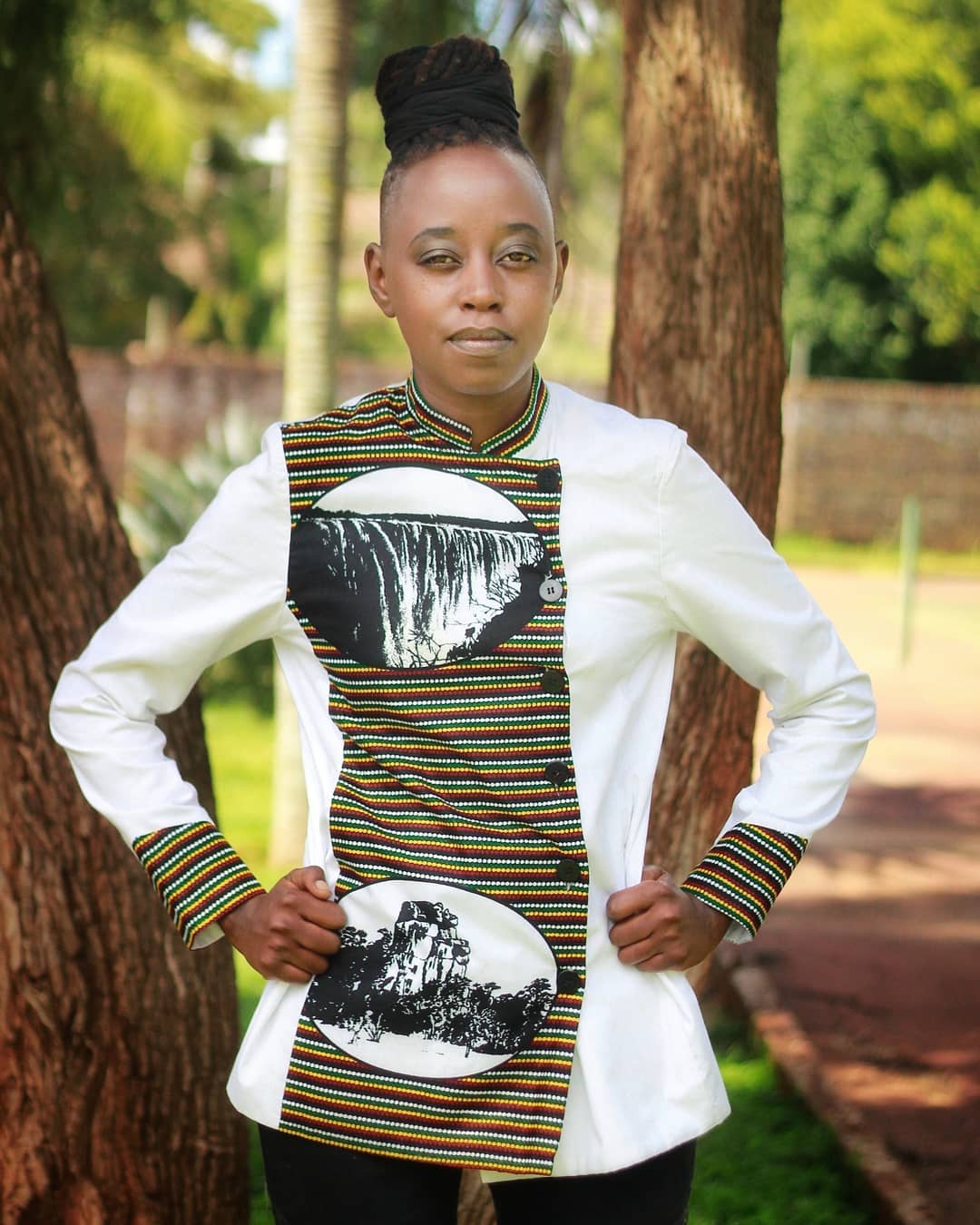 African Vegan On A Budget
6 Chef Cola
Nicola Kagoro, otherwise known as Chef Cola, is the brains behind African Vegan on a Budget, a cookery business aiming to help Zimbabweans connect to their plant-based cooking roots. She is also a host for NRTV's cooking show So Now I'm Vegan and has written a recipe book, also called African Vegan on a Budget. But she is perhaps best known for her work catering for Akashinga, the all-women anti-poaching unit in Zimbabwe, which was also the main focus of James Cameron's documentary Akashinga: The Brave Ones.
Learn more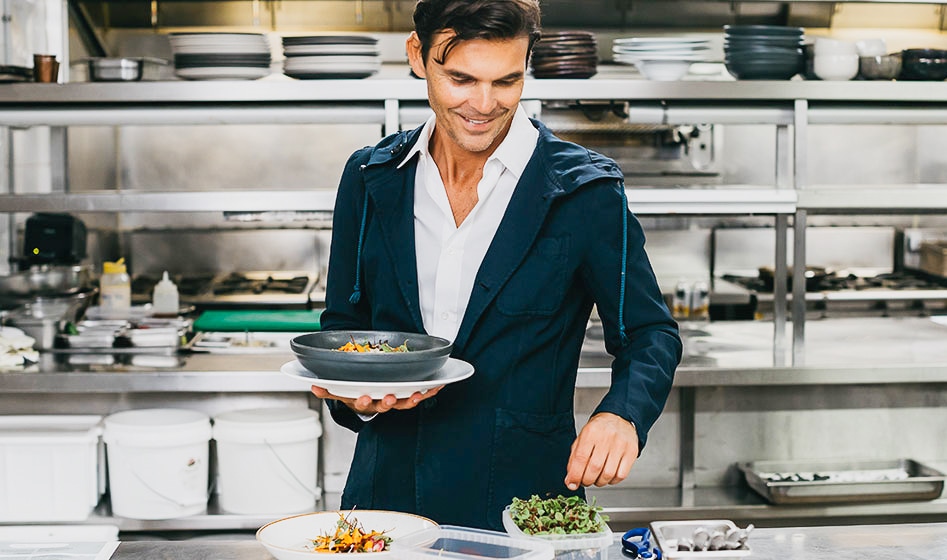 Matthew Kenney Cuisine
7 Matthew Kenney
Perhaps one of the most well-known names in the vegan restaurant industry, Matthew Kenney has worked all over the world. In Los Angeles alone, he has three restaurants, Double Zero, Plant Food + Wine, and Sestina Pasta Bar, but you can also find his food in Bahrain, New York City, Dubai, Sydney, and beyond.
Learn more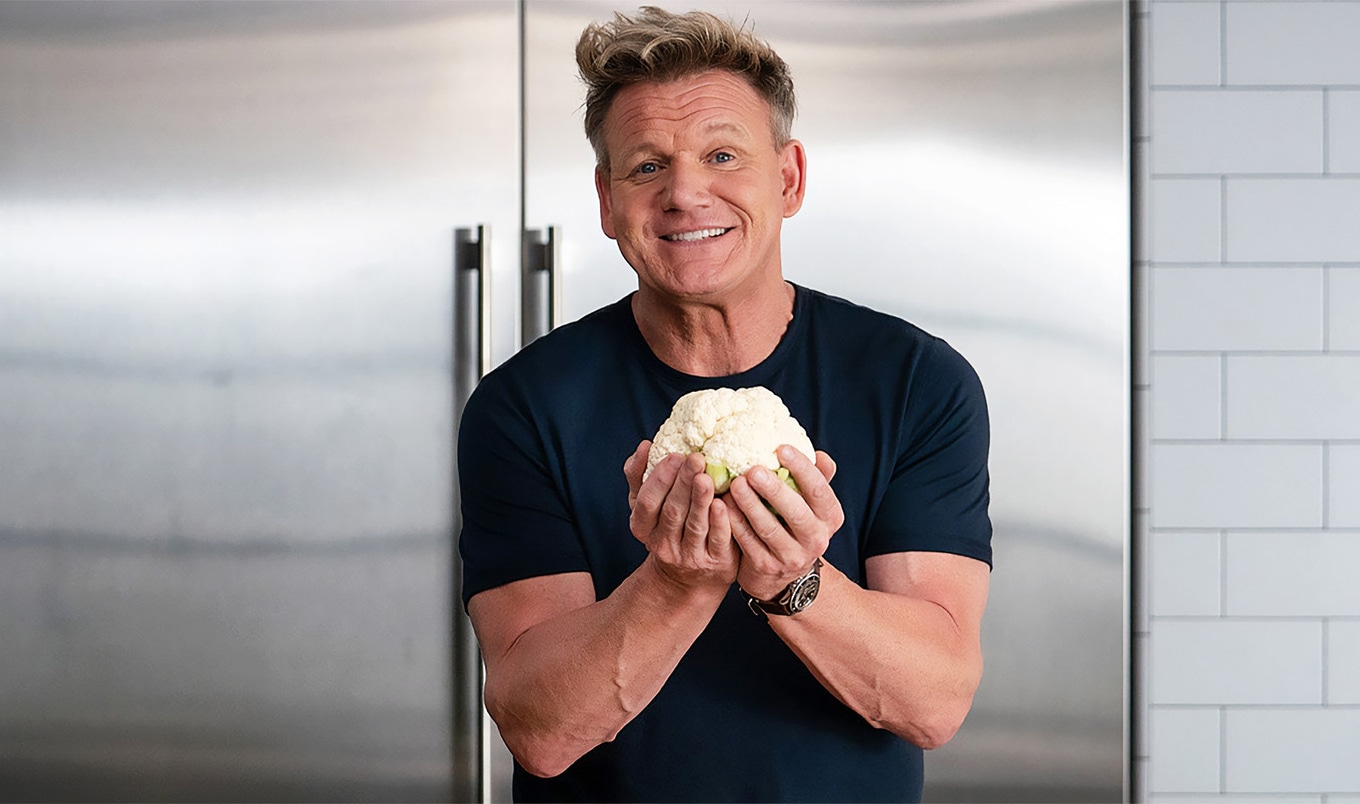 Masterclass
8 Gordon Ramsay
He's not vegan (and has actually been anti-vegan in the past), but in recent years, Gordon Ramsay has openly embraced plant-based cuisine. On an episode of 2022's Masterchef, the British celebrity chef said he "loves" vegan food. And in February 2023, it was revealed that his brand new Washington, DC Hell's Kitchen restaurant is serving a 60 percent meat-free menu.
Learn more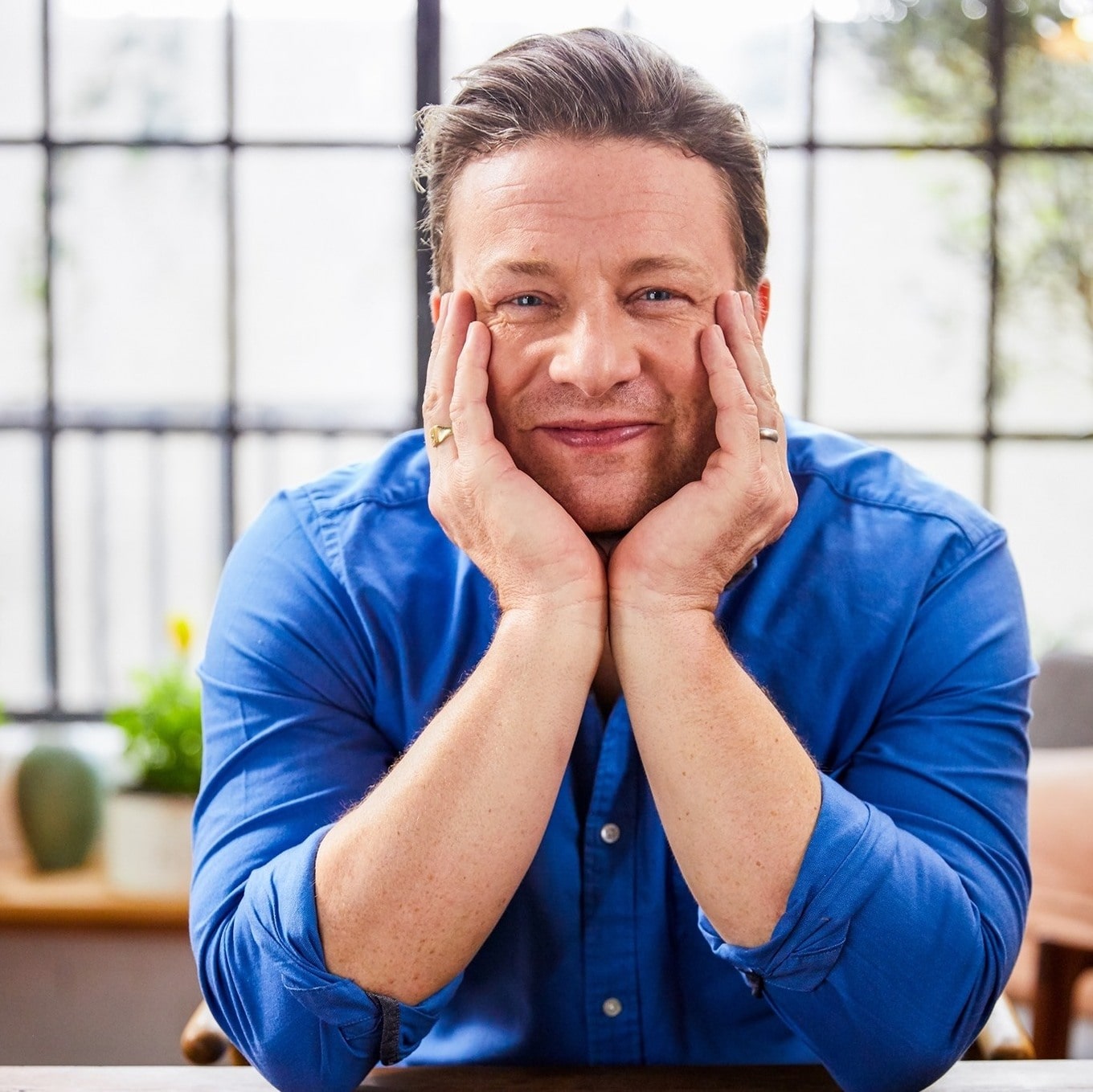 Jamie Oliver
9 Jamie Oliver
Like Ramsay, Jamie Oliver isn't totally vegan, either. But again, this British celebrity chef has also demonstrated a passion for plant-based cooking. In 2019, he even released his own meat-free cookbook, called Ultimate Veg: Easy & Delicious Meals for Everyone.
Learn more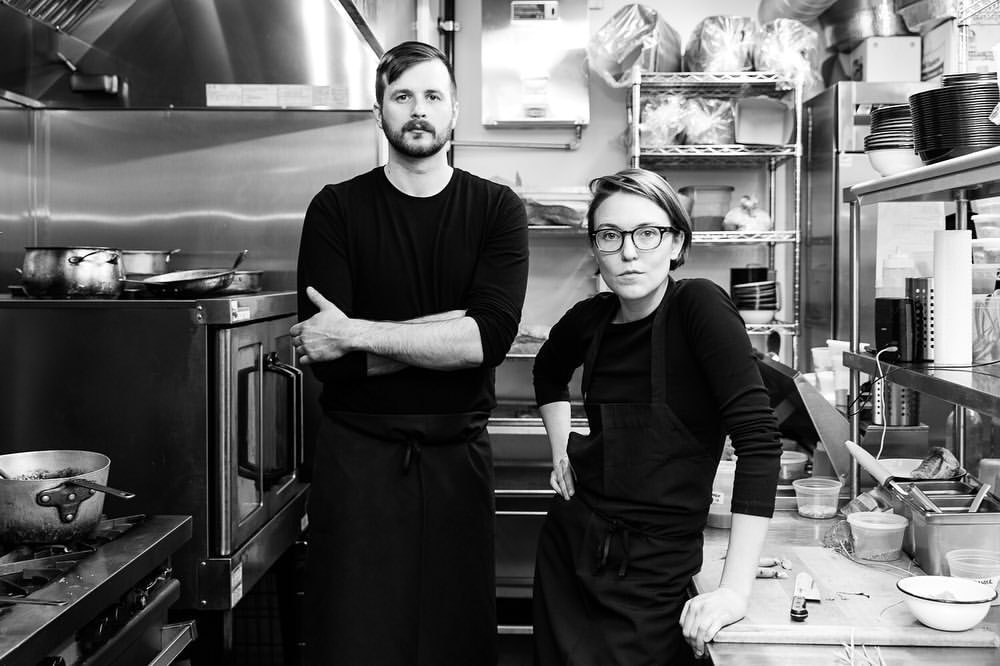 Apteka/Instagram
10 & 11 Kate Lasky & Tomasz Skowronski
The James Beard Award is one of the most respected accolades you can receive as a chef, and Kate Lasky and Tomasz Skowronski—the team behind Pittsburgh's vegan restaurant Apteka—were finalists this year. The small restaurant is renowned for its simple yet delicious plant-based versions of traditional Eastern European dishes like pierogi, kopytka, and pirog.
Learn more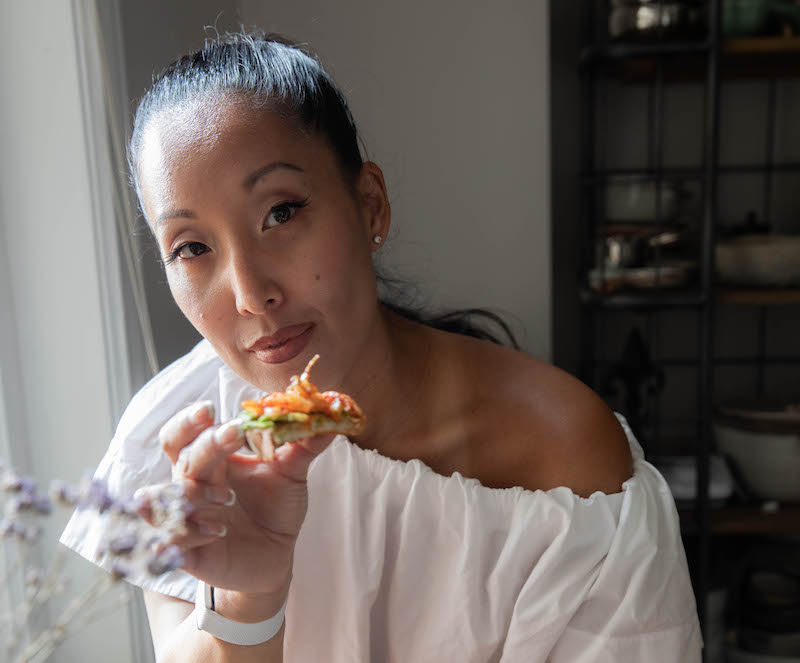 Joanna Molinaro
12 Joanne Molinaro
Joanne Molinaro has soared in popularity on TikTok and Instagram in the last few years, loved for her authentic, delicious, vegan Korean recipes (hence why her handle is The Korean Vegan!). But she is also admired for her ability to share her experiences in a raw, honest, and relatable way. Both food and heritage are celebrated in her recipe book, The Korean Vegan Cookbook: Reflections and Recipes from Omma's Kitchen.
Learn more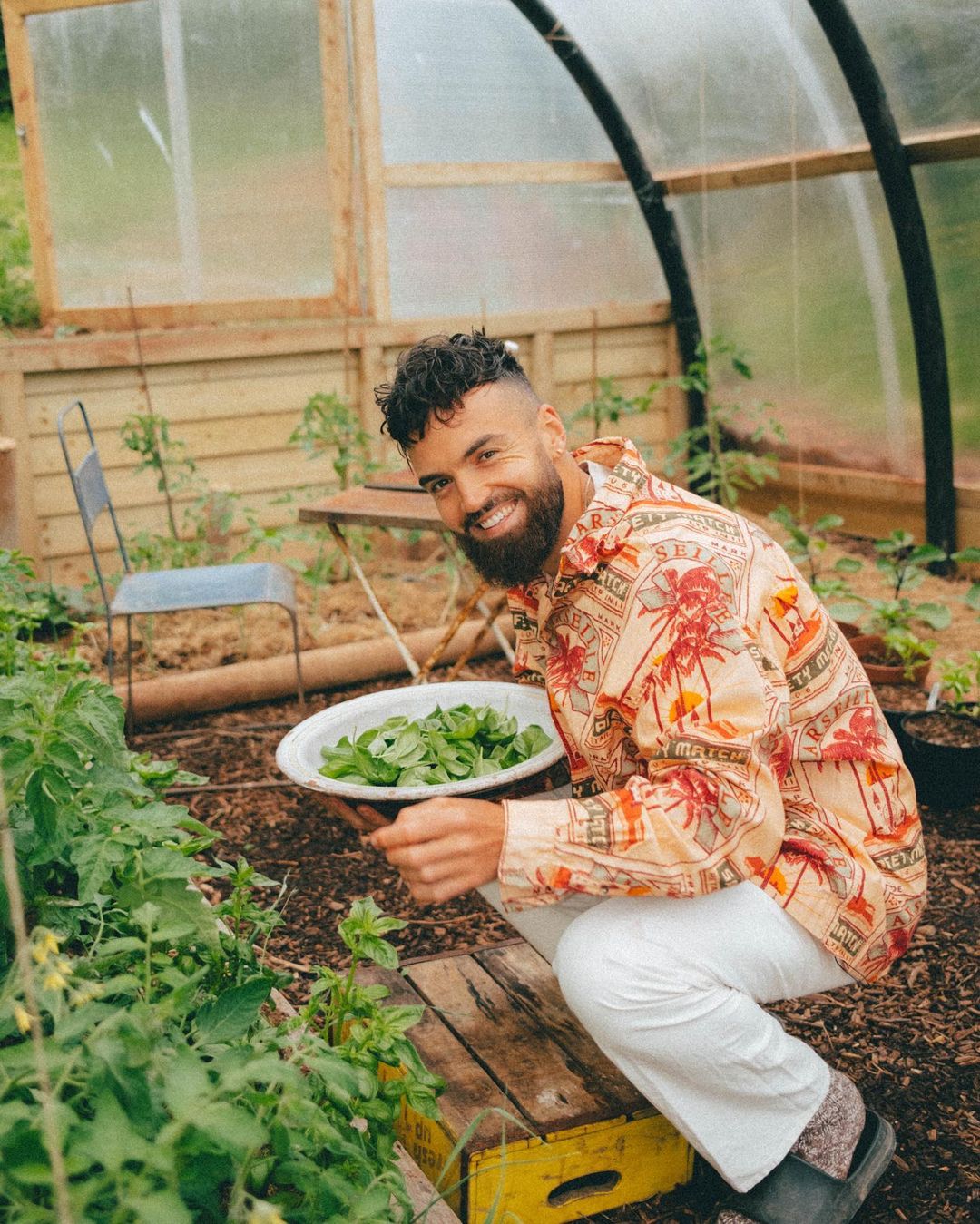 Gaz Oakley
13 Gaz Oakley
British chef Gaz Oakley started cooking young, starting his first part-time cheffing job at just 15. He discovered veganism during a weight training journey later on, and that was the beginning of his successful brand, Avant-Garde Vegan, which has millions of followers across various social media platforms. He has three cookbooks, all focused on making creative, delicious, innovative vegan recipes accessible to more people. Vegan 100, Vegan Christmas, and Plants-Only Kitchen are all available to buy now.
Learn more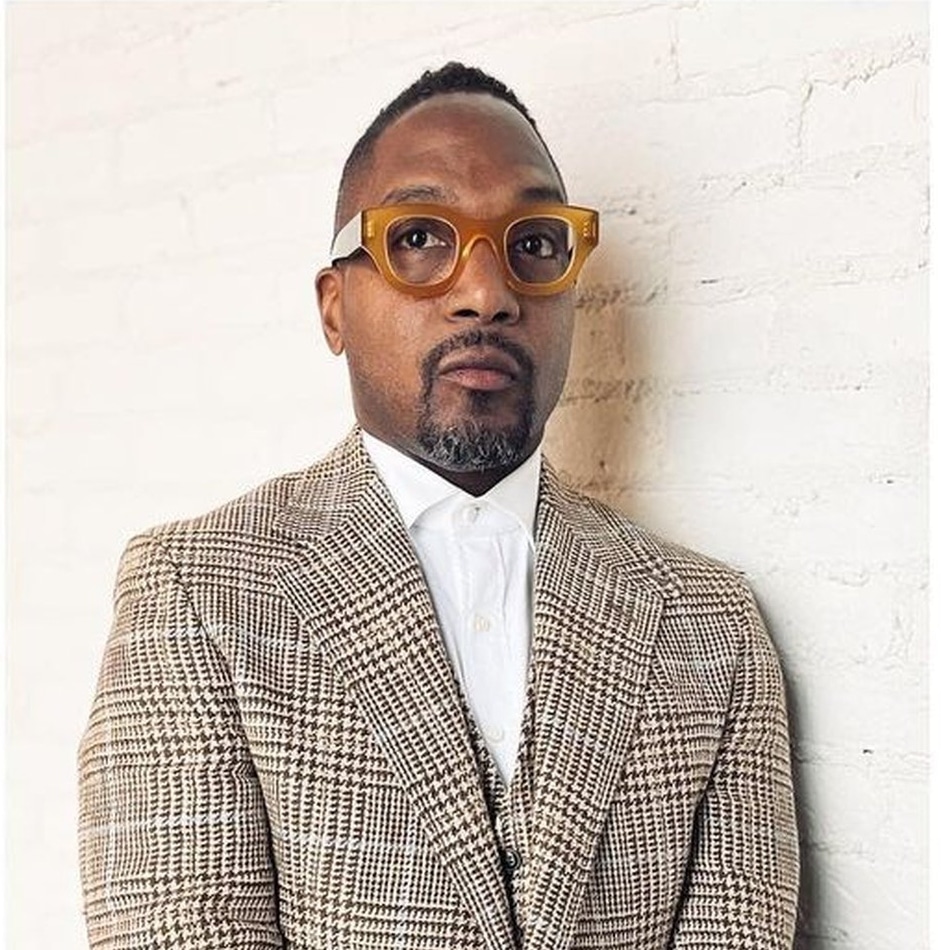 Bryant Terry/Instagram
14 Bryant Terry
Bryant Terry—a James Beard award winner—is the author of several critically acclaimed cookbooks, including 2021's Black Food: Stories, Art, and Recipes from Across the African Diaspora and 2014's Afro-Vegan. He is also a speaker, publisher, artist, and community builder, and was once named by Fast Company as one of nine people changing the future of food.
Learn more
Claire Vallée
15 Claire Vallée
Claire Vallée is renowned in the vegan food business, and that's because her Arès, France restaurant was the first vegan restaurant to be awarded a Michelin star. In the beginning, the eatery was crowd-funded, but Vallée has built it up to be a much-coveted destination in southwestern France.
Learn more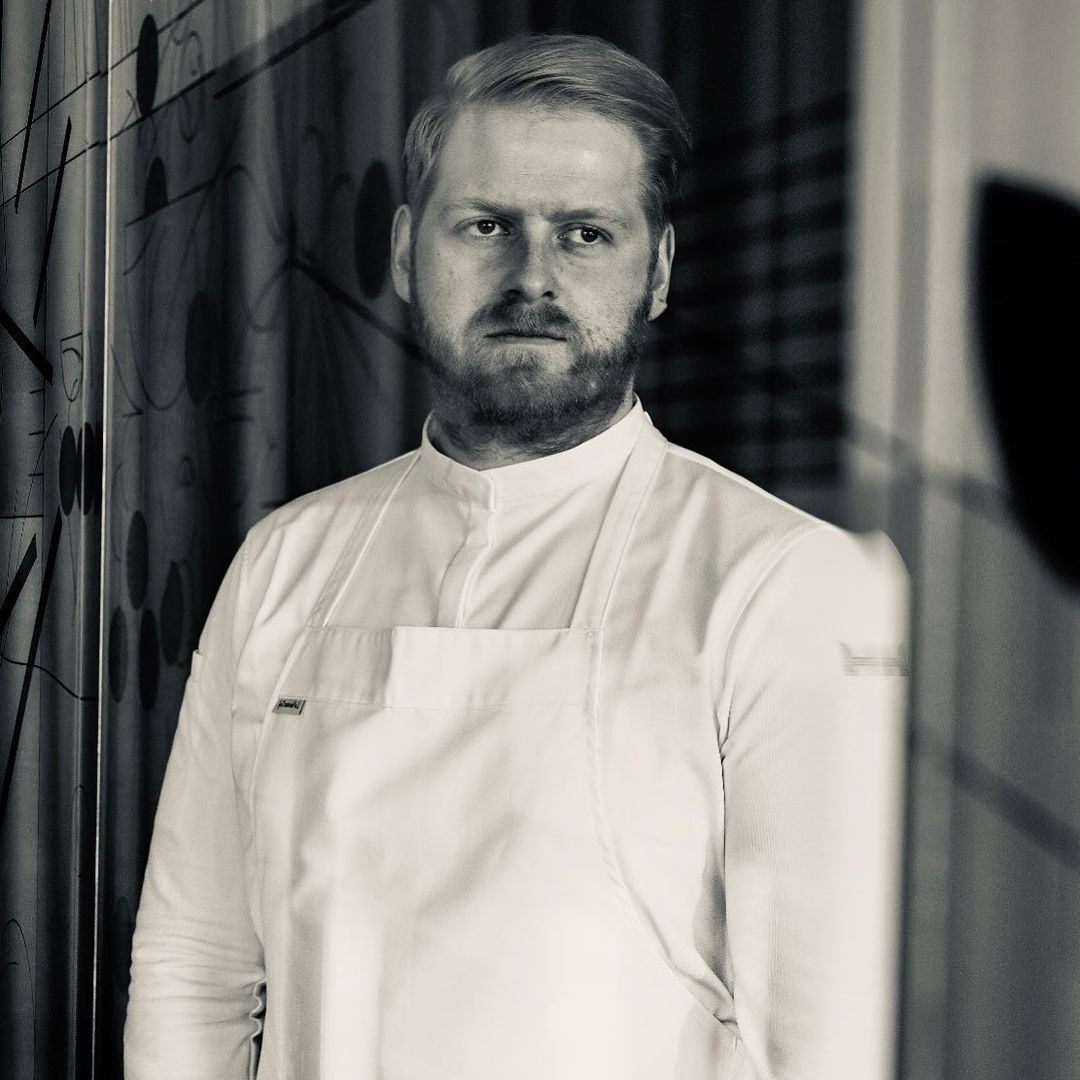 Ricky Saward/Instagram
16 Ricky Saward
Another well-respected name in vegan fine dining, Ricky Saward is the head chef at the cool Frankfurt eatery Seven Swans. The spot is one of a very small number of Michelin-starred German restaurants, and when Saward took over, he adapted the menu to almost completely feature the food grown on-site or foraged nearby.
Learn more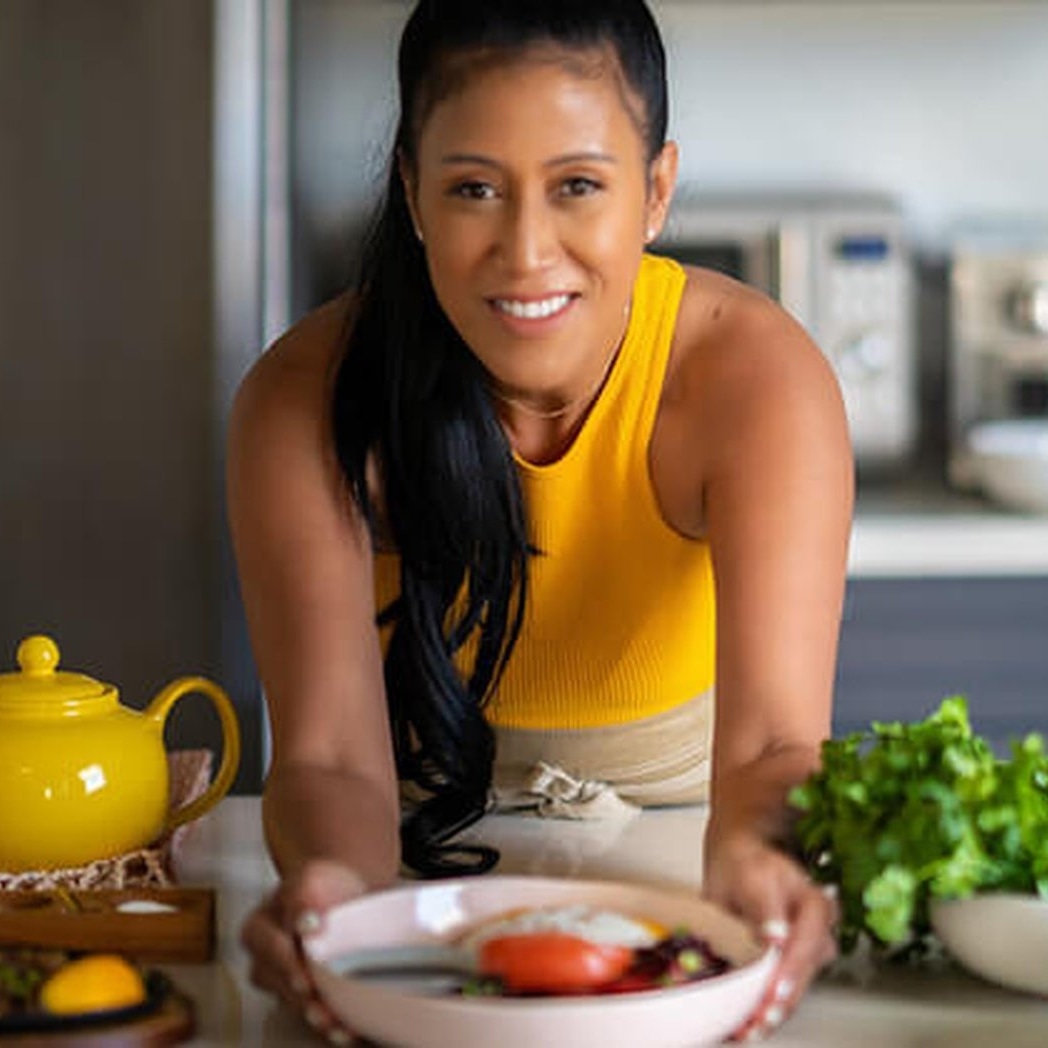 Chef Reina
17 Chef Reina
Reina Montenegro, known as Chef Reina, is a Filipinx chef best known for her vegan restaurant Nick's Restaurant in Daly City, California. The eatery was the first of its kind in the area, and Montenegro capitalized on its success with three more San Francisco locations, including Nick's Kitchen, Nick's On Grand, and Nick's On Mission. Now, she has her own self-titled frozen food line, too, which offers dishes like Vegan Adobo, Vegan Kaldereta, and Vegan Tocino.
Learn more
Compton Vegan/Instagram
18 Lemel Durrah
Lemel Durrah is the founder of Compton Vegan and is dedicated to boosting the health of his community through the power of nutritious plant-based cooking. You can find his food truck on the streets of Compton, Los Angeles, where it serves delicious soul food dishes, including gumbo and barbecue ribs, made using only vegan ingredients.
Learn more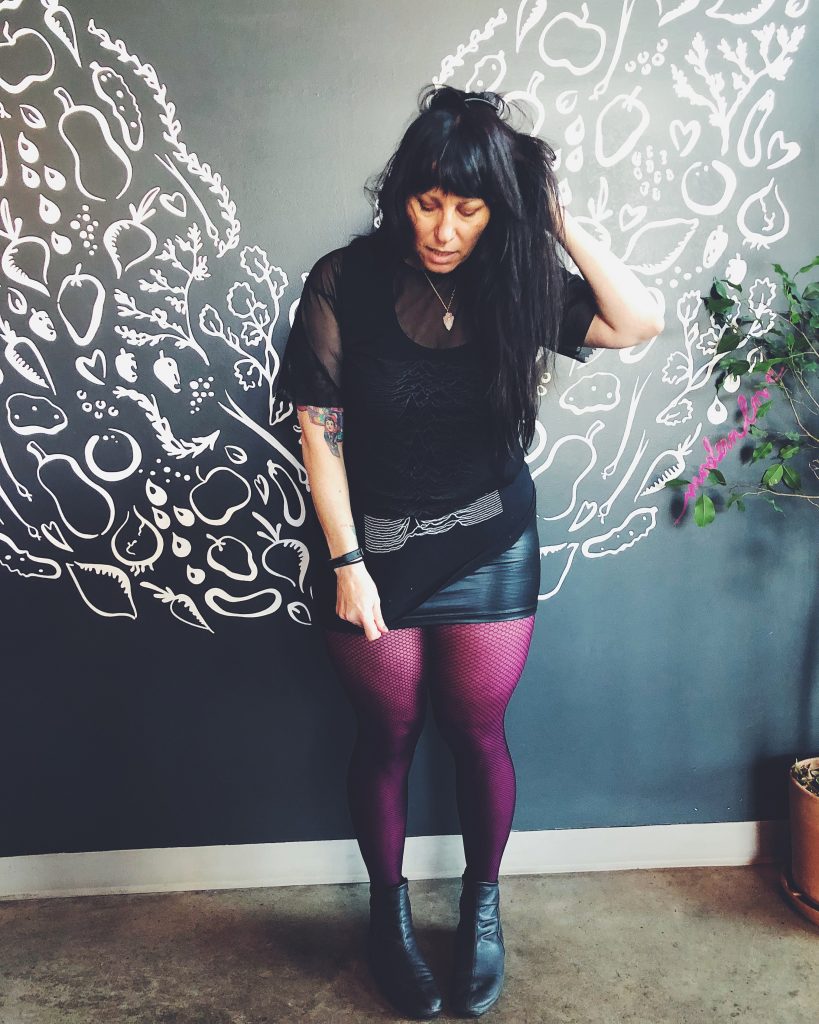 Post Punk Kitchen
19 Isa Chandra Moskowitz
Brooklyn-based vegan chef Isa Chandra Moskowitz is best known for her work on the Post Punk Kitchen, an online community and recipe blog, and her restaurant chain Modern Love, which serves vegan comfort foods, like buffalo wings and papas bravas, across Brooklyn, NY and Omaha, NE. She has also authored several cookbooks, the latest of which is Fake Meat: Real Food for Vegan Appetites.
Learn more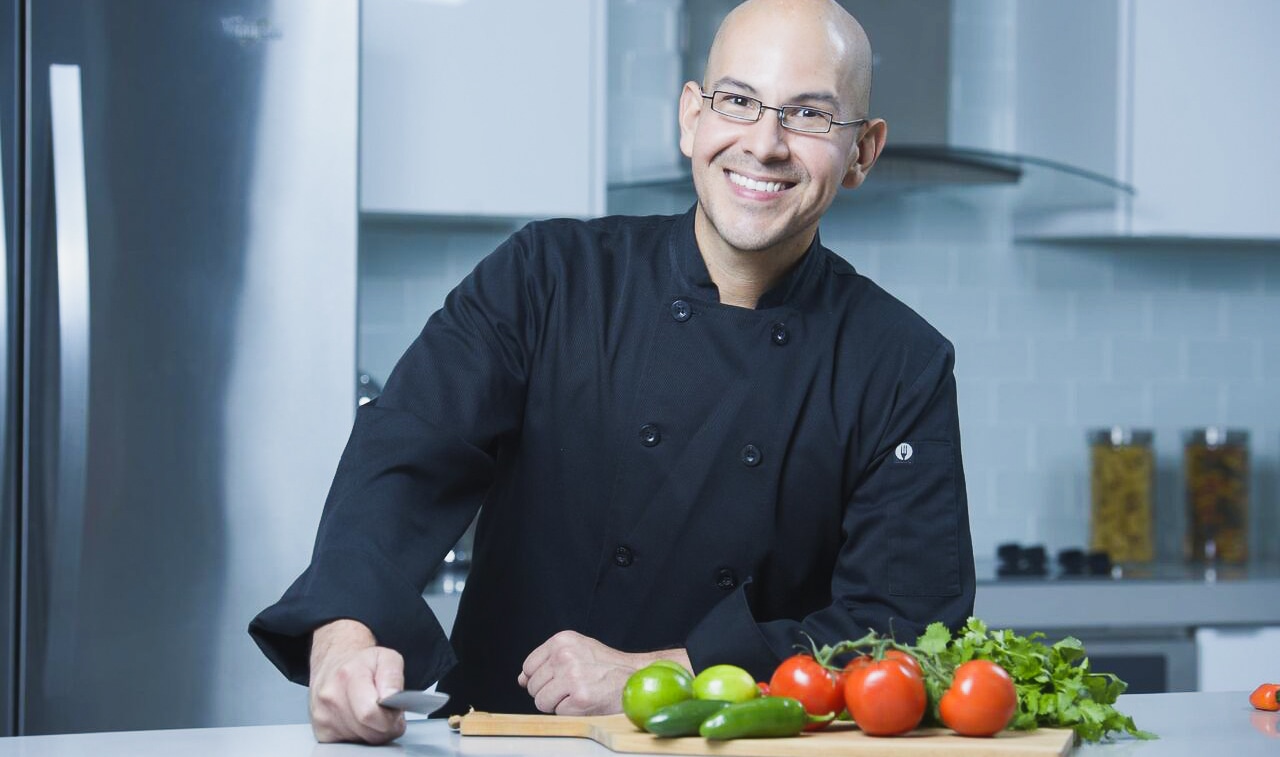 Eddie Garza
20Eddie Garza
Vegan chef Eddie Garza is also a cookbook author, speaker, host of Jungo+'s Global Bites with Eddie Garza, and a celebrity chef. He is passionate about the healing powers of a plant-forward diet, and has authored books like ¡Salud! Vegan Mexican Cookbook and The 30-Day Vegan Meal Plan for Beginners. You can find his 31 tips for going vegan here.
Learn more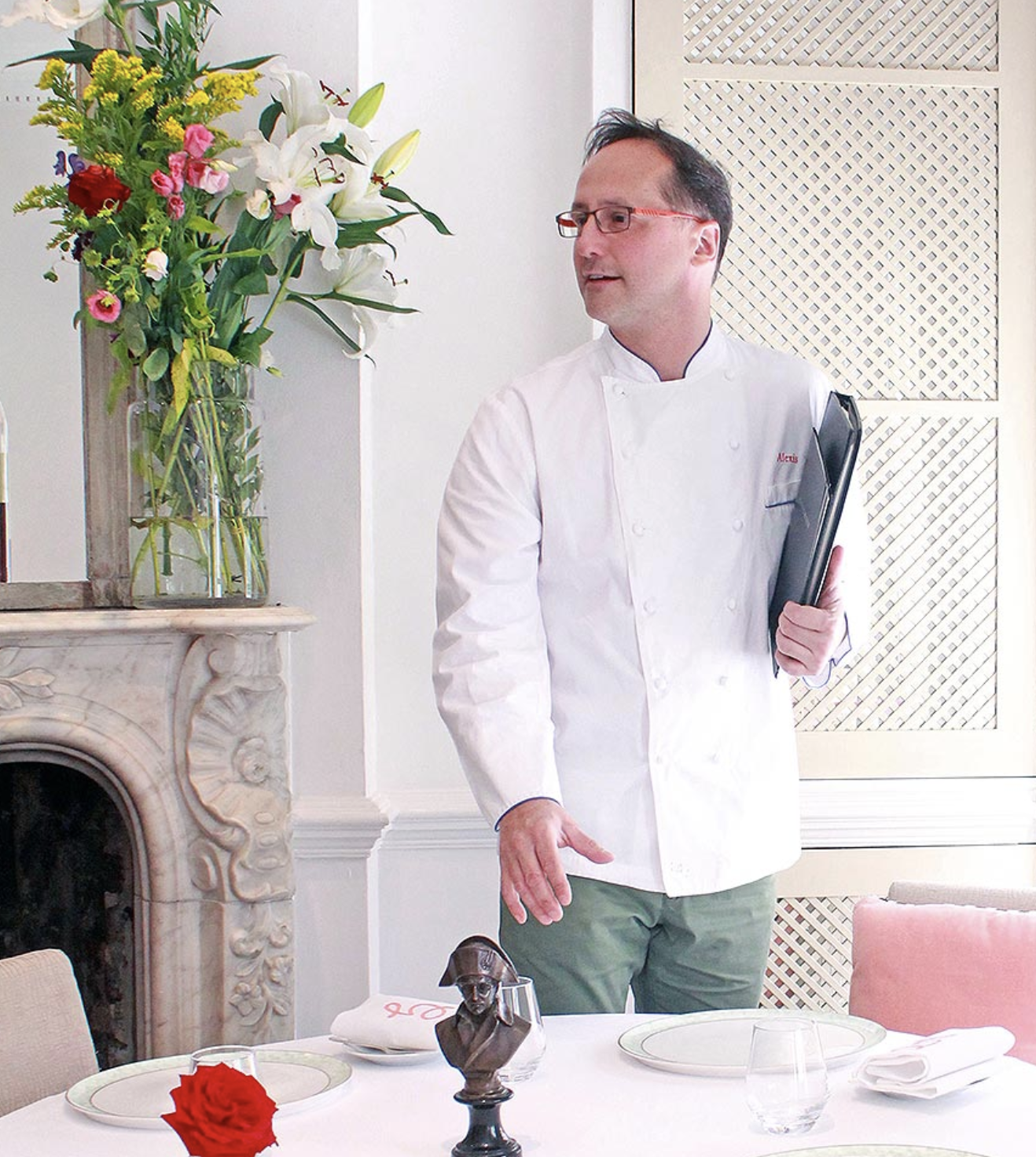 Alexis Gauthier
21 Alexis Gauthier
Michelin chef Alexis Gauthier hasn't always been vegan, but now he is committed to showing the fine-dining world just how delicious plants can really be. In 2021, he ditched all of the foie gras from his highly regarded London restaurant Gauthier Soho, and now everything is totally animal-free. If you're heading to this prestigious location, expect to find dishes like Berlingot of Spring Black Truffle, Warm Sea Curd & Black Caviar, and Composition of Dark Chocolate on the menu.
Learn more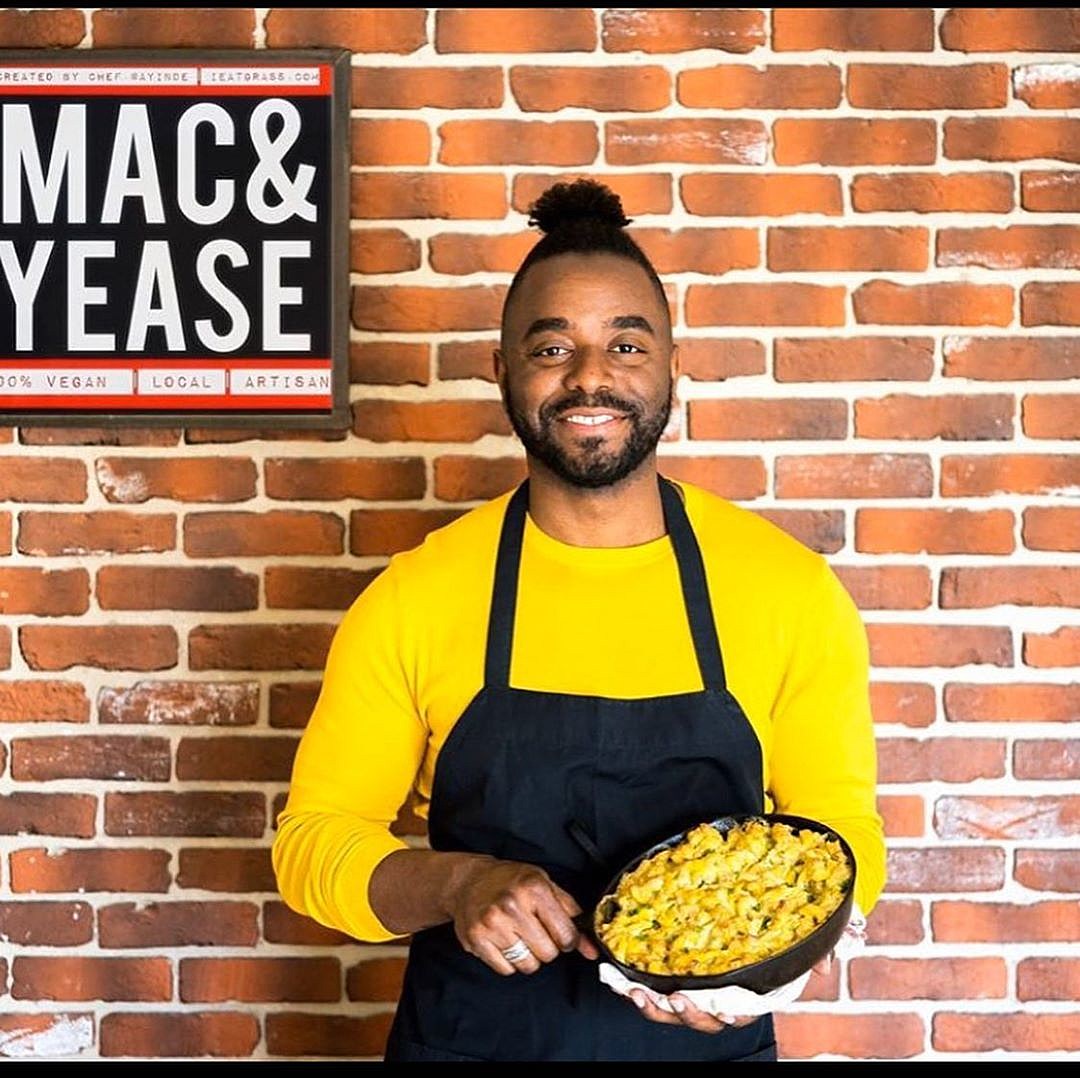 Ayindè Howell
22 Ayindè Howell
Vegan chef Ayindè Howell is best known for veganizing one of the world's most beloved comfort dishes: mac and cheese. His version, called Mac & Yease, launched at Whole Foods and was soon available at Costco, too. But there's a lot more to the chef than delicious pasta. He is also an actor, writer, and blogger—you can find more about him and his work on his blog, I Eat Grass.
Learn more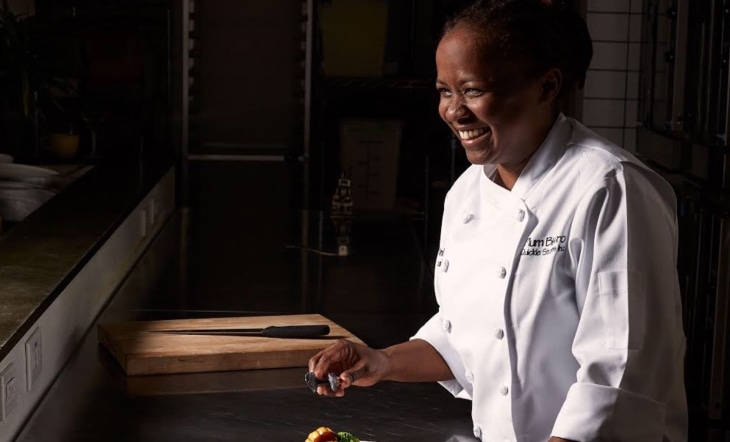 Plum Bistro
23 Makini Howell
Ayindè isn't the only Howell making waves in vegan food. His sister Makini Howell—who was once recognized by The New York Times as one of the top chefs changing America—is well-known on the Seattle food scene. Her vegan fine-dining restaurant, Plum Bistro, serves delicious comfort food with an upscale twist, like the Plum Classic Reuben, for example, which comes with tofu pastrami and housemade lemon herb vinaigrette.
Learn more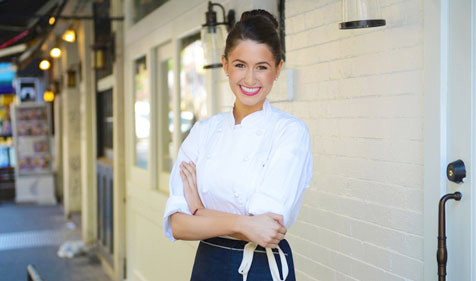 Chloe Coscarelli
24 Chloe Coscarelli
A best-selling cookbook author, Chloe Coscarelli has undeniably played a key role in taking plant-based food mainstream. Whether you're after plant-based Italian, delicious desserts, or quick-and-easy vegan recipes, she has you covered. Chloe Flavor, Chloe's Vegan Italian Kitchen, Chloe's Vegan Desserts, Chloe's Kitchen, and Chloe's Vegan Chocolate Classics are all available to buy now.
Learn more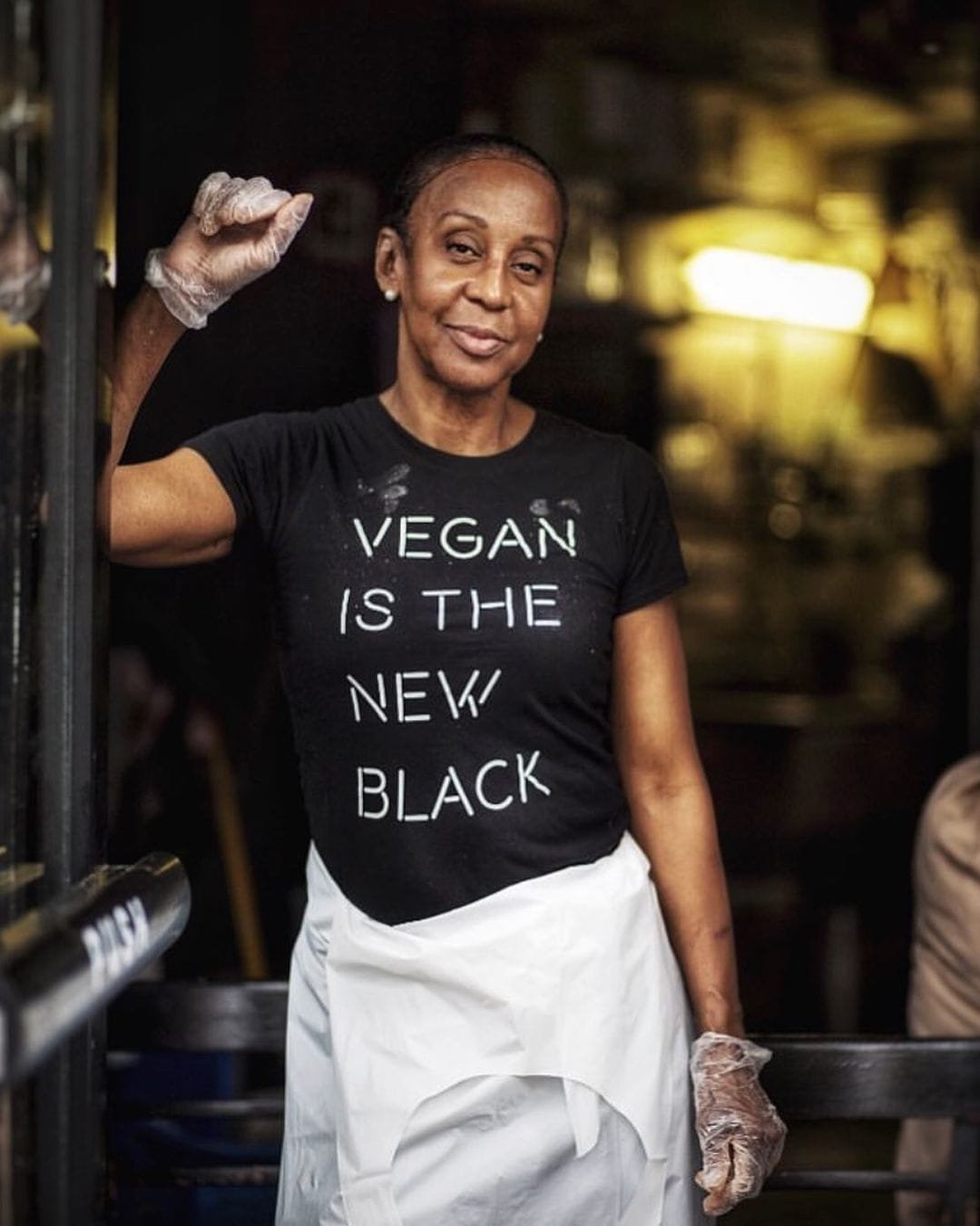 @Taubattice/Instagram
25 Brenda Beener
Executive chef Benda Beener is the owner of New York's Seasoned Vegan, a family business that she runs with her son, Aaron Beener. Everything at the soul food eatery is organic, gourmet, and designed to convince "the most skeptical omnivore" that vegan food is worth trying. The Harlem restaurant is closed right now, but the team will be opening a new location very soon, and when it does, you can expect to find tasty, comforting dishes like vegan barbecue crawfish, chicken nuggets, and crawfish po'boy.
Learn more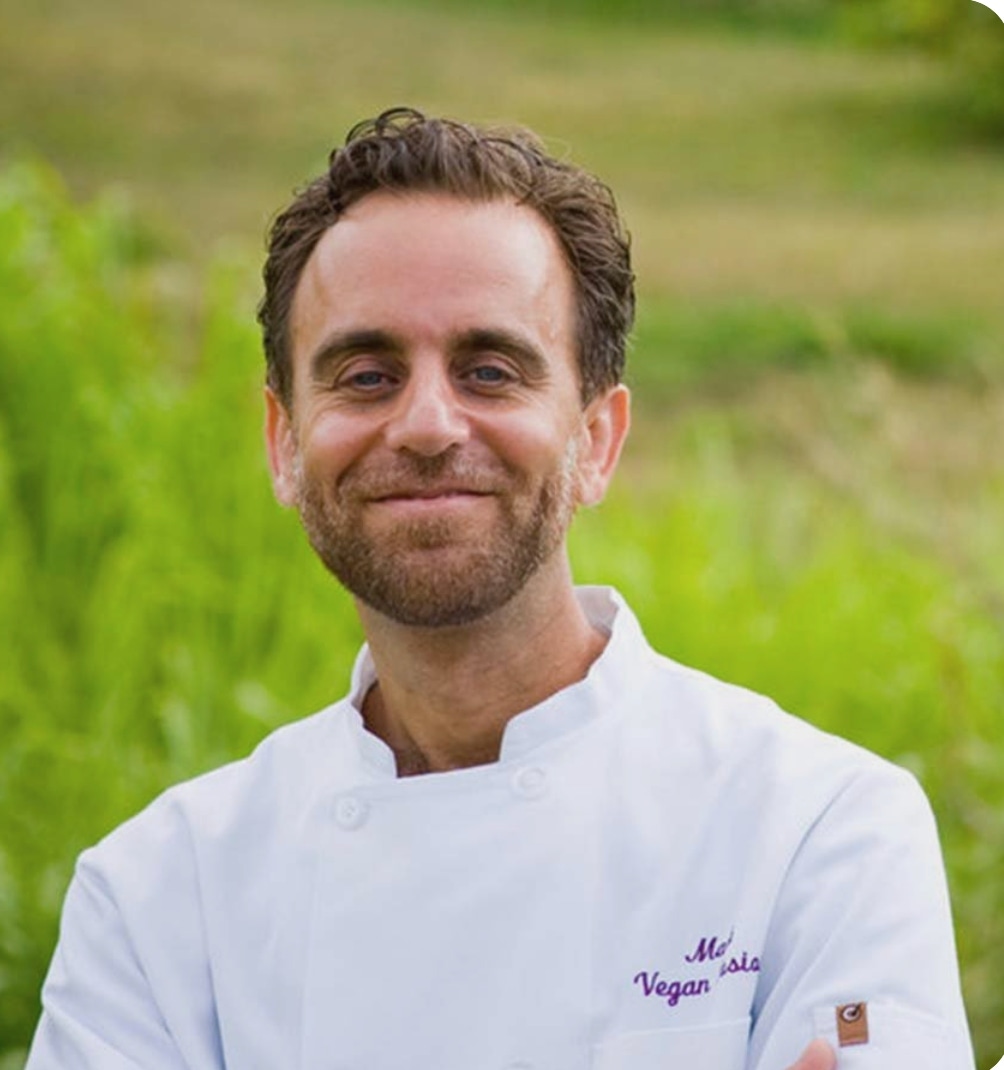 Chef Mark Reinfeld
26 Mark Reinfeld
Award-winning vegan chef Mark Reinfield is all about spreading the plant-based message through food and teaching. He's the founder of the Vegan Fusion Institute, a virtual teacher training course for plant-based chefs who want to share their skills with others. He also runs vegan cooking courses for budding vegan cooks and has written eight books—such as The Ultimate Age-Defying Plan and The 30 Minute Vegan Soup's On—in a bid to encourage more people to try plant-based food.
Learn more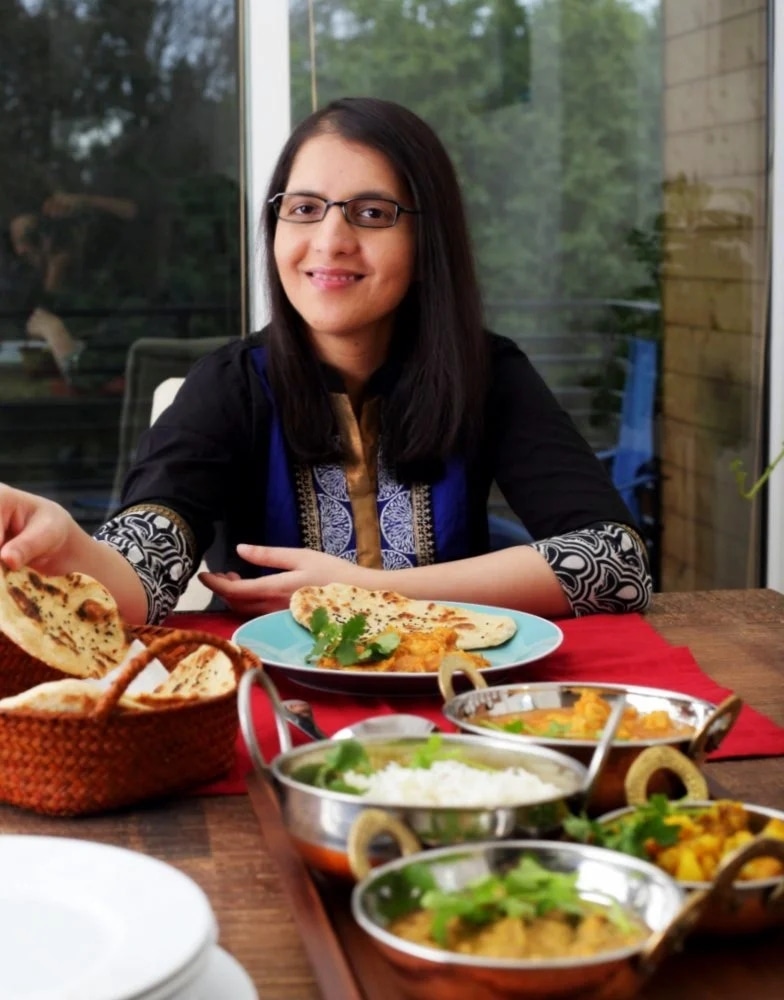 Vegan Richa
27 Richa Hingle
As one of the most popular recipe bloggers in the plant-based space, Richa Hingle's main focus is creating ultra-flavorful, creative recipes, many of which are inspired by her upbringing in India. Check her website (aptly named Vegan Richa) to find out how to make crowd-pleasing dishes like Restaurant Style Aloo Gobi, Mushroom Patiala, and Mini Apple Pie Cheesecakes. Or alternatively, you can buy one of her cookbooks: Vegan Richa's Indian Kitchen, Vegan Richa's Instant Pot Cookbook, and Vegan Richa's Everyday Kitchen.
Learn more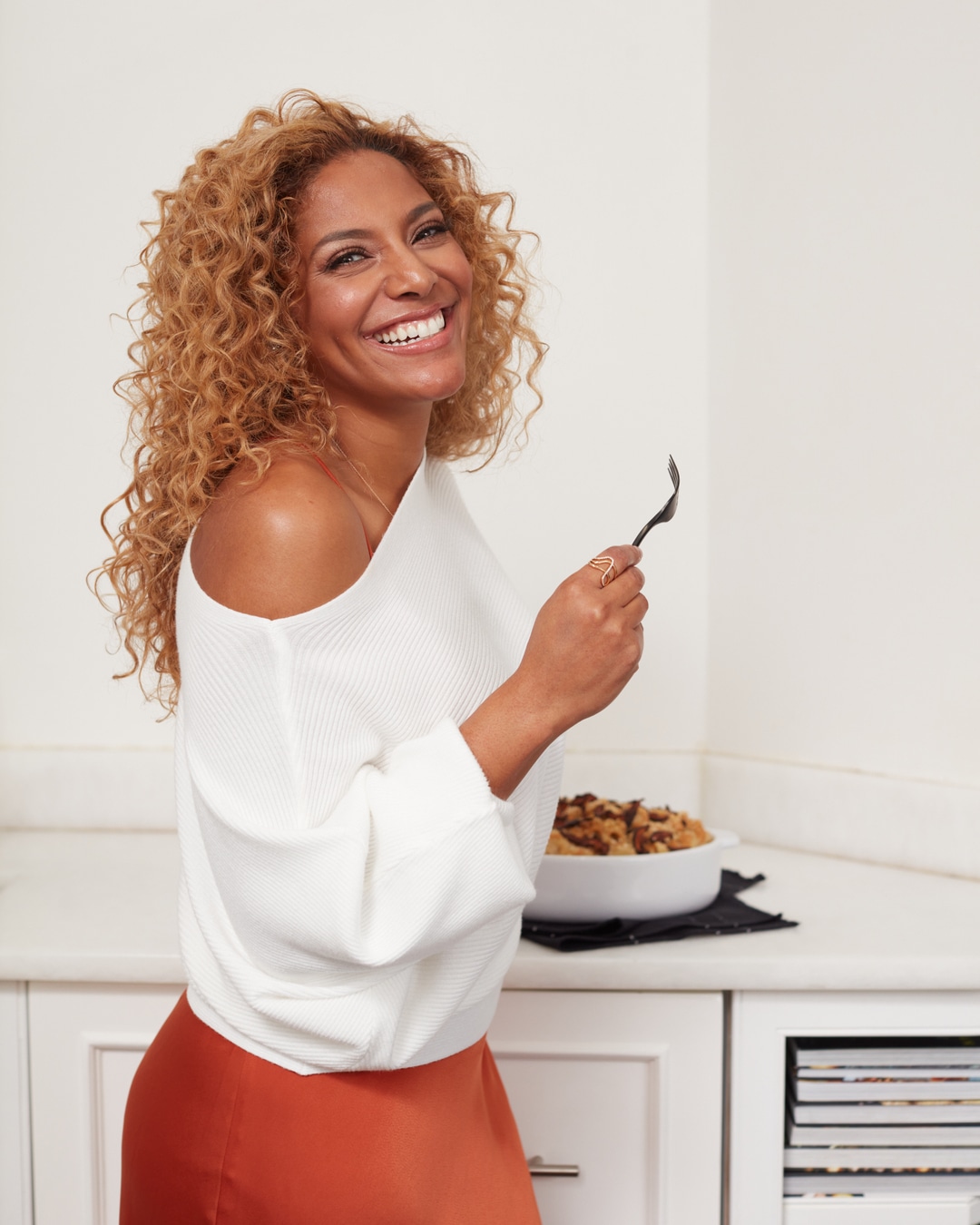 Charity Morgan/Instagram
28 Charity Morgan
Charity Morgan is best known for her work with athletes, particularly NFL players. She trained at Le Cordon Bleu College of Culinary Arts, and is the creator of the word "plegan," which, according to the chef, is an inclusive term that refers to a "transitional space that refers to people that eat grains and animal-free diets … but who may still use animal byproducts." She is loved by many celebrities, and Venus Williams even wrote the foreword for her cookbook, Unbelievably Vegan.
Learn more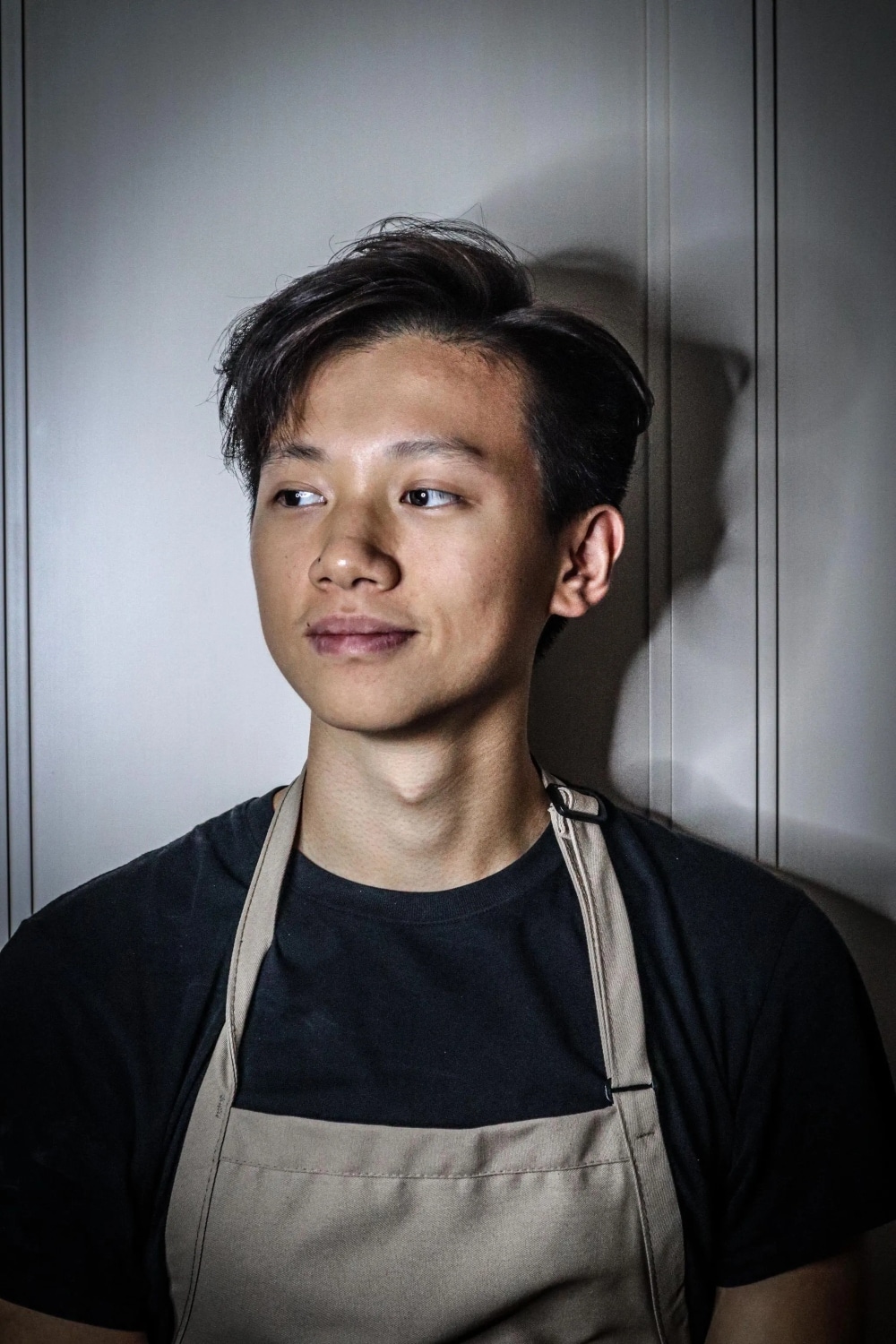 George Lee
29 George Lee
For vegan Taiwanese recipes, George Lee, who also trained at Le Cordon Bleu, is the person to follow. His blog Chez Jorge, which he started during the pandemic, is dedicated to veganized versions of his favorite Taiwanese dishes from his childhood. And although he is not totally vegan yet, he admits that he "is in love" with innovative, experimental plant-based cooking.
Learn more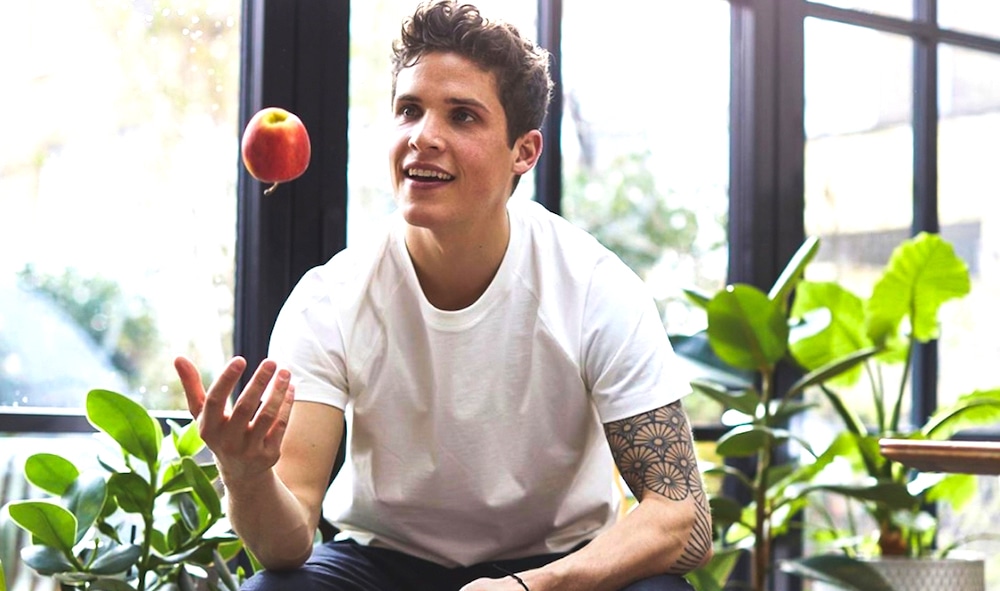 Max La Manna
30Max La Manna
Max La Manna is all about delicious vegan cooking, sure. But his biggest focus is reducing waste. That's why he has dedicated his social media presence to educating people about how to cook simple, affordable dishes using "as much of each ingredient as possible." But you can also learn tips and tricks from his two cookbooks: More Plants Less Waste and You Can Cook This!
Learn more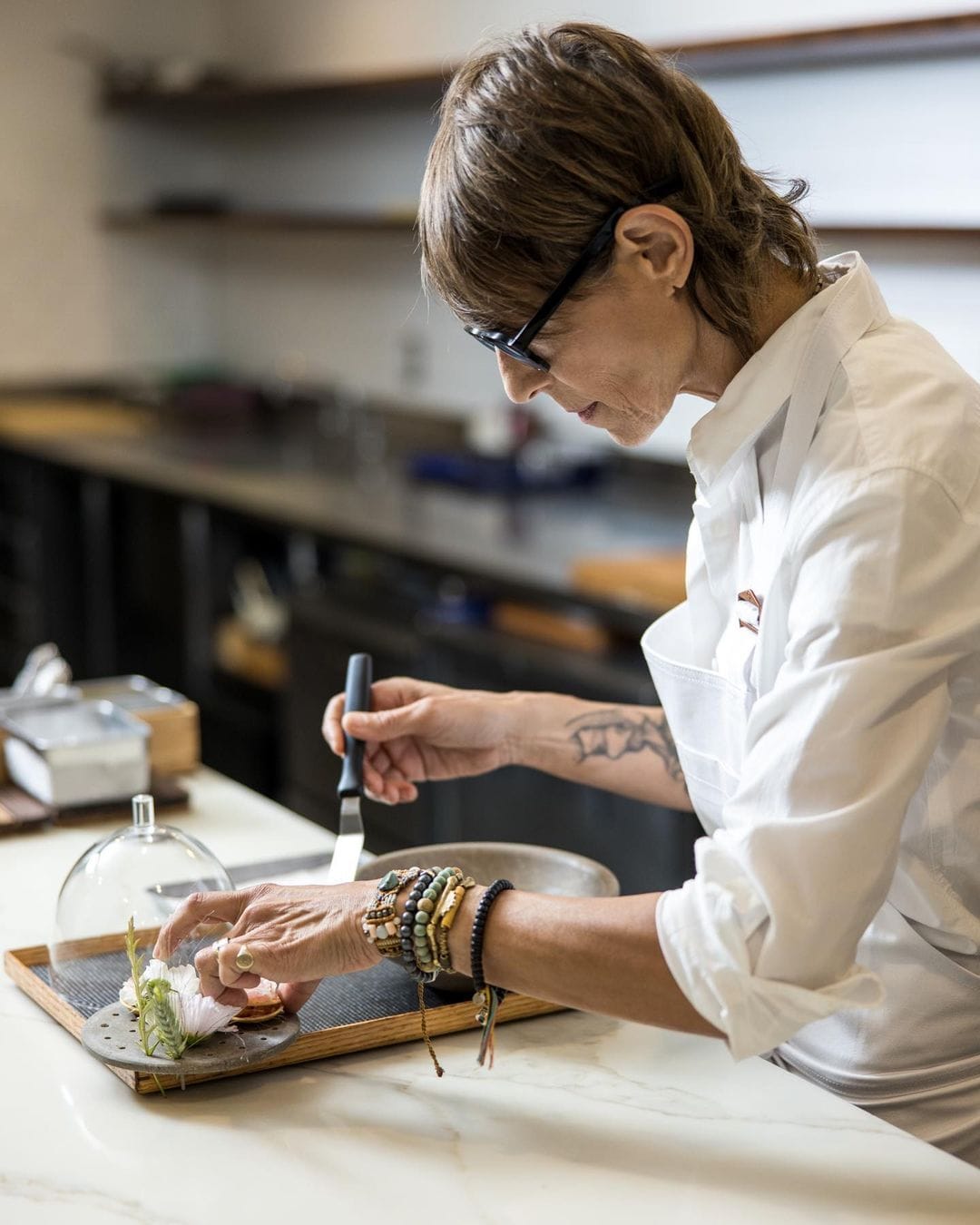 Atelier Crenn
31 Dominique Crenn
If you've ever been to the three-Michelin-starred Atelier Crenn in San Francisco, you're likely already familiar with Dominique Crenn's spectacular French cuisine. But if you haven't, just imagine innovative, experimental, unique dishes, created with sustainable, homegrown produce, and you'll get the idea. Crenn—who was the first female chef in the US to receive three Michelin stars—isn't totally vegan, but she hasn't served meat (not including fish) at her pioneering restaurant since 2018. She's also a big fan of cultivated meat, so now the USDA has given its approval, keep your eyes peeled for new Atelier menu additions.
Learn more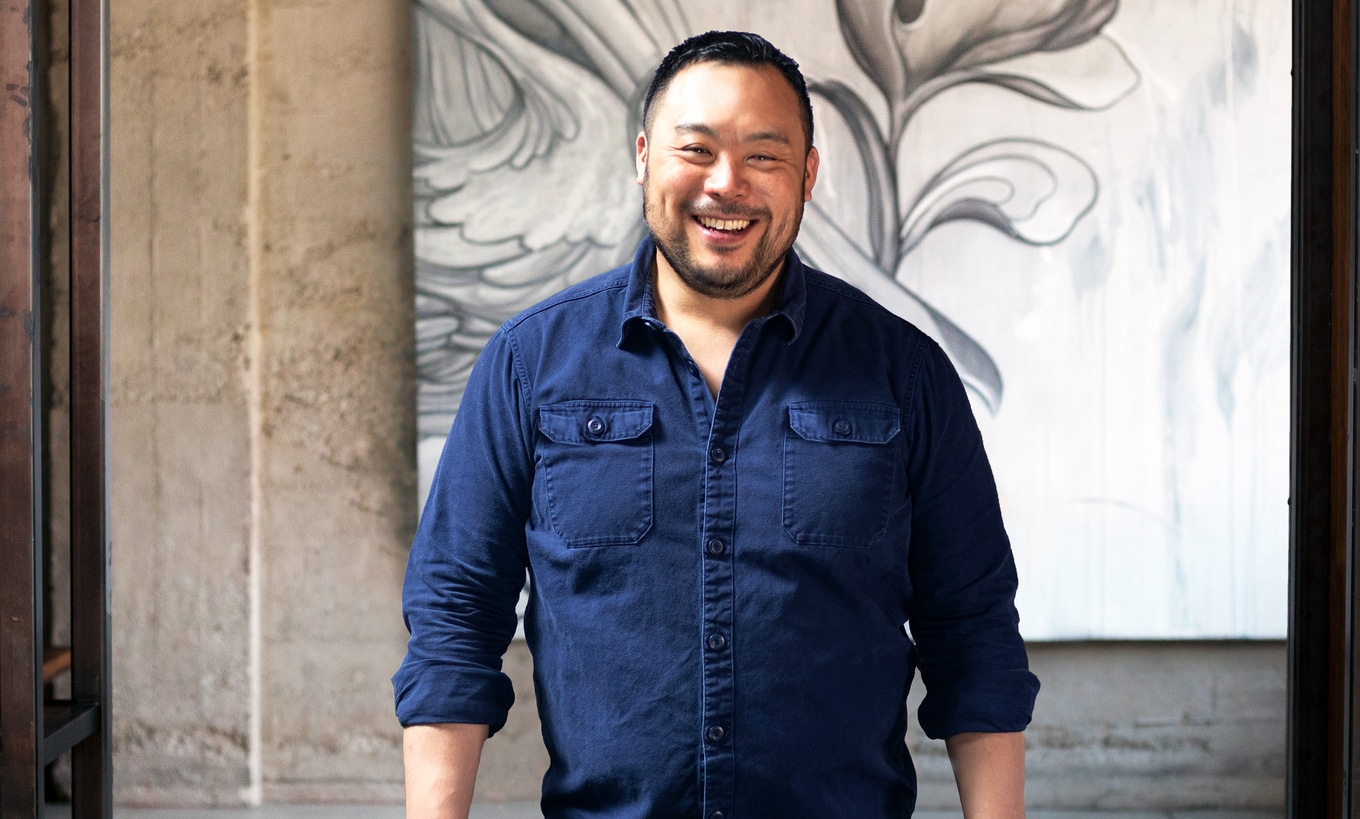 David Chang
32 David Chang
American restaurateur David Chang, who founded the Momofuku restaurant group, is far from vegan. In fact, his restaurants are pretty meat-heavy. But that said, he deserves a place on this list for the way he has embraced vegan meat. In fact, back in 2016, he was one of the first to add Impossible Foods' Impossible Burger to his menu at his Momofuku Nishi restaurant in New York. Since then, he has also joined the Meati Culinary Collective. The latter is a celebrity chef-led initiative designed to help create unique and innovative restaurant dishes with Meati Foods' fungi-based meat.
Learn more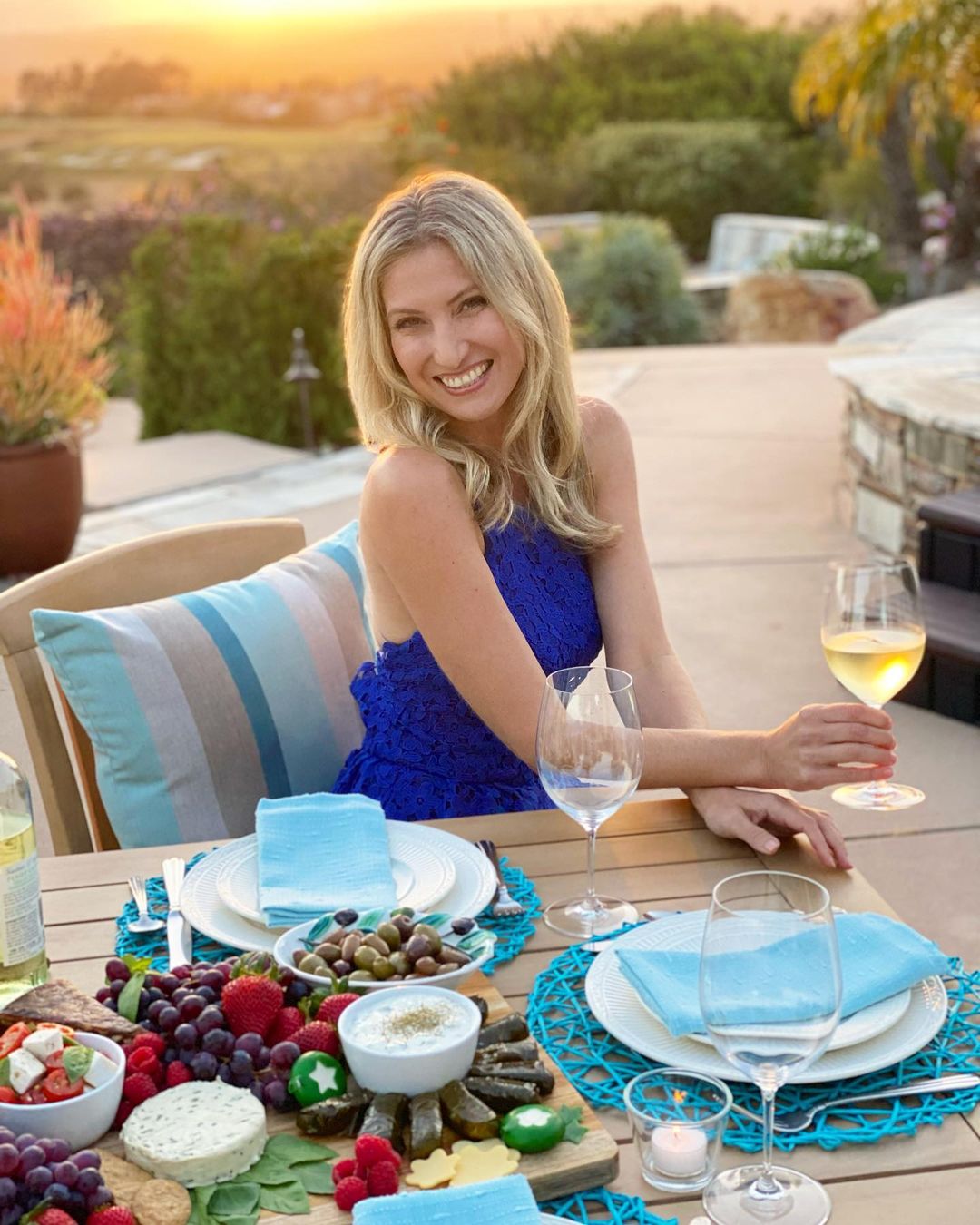 Leslie Durso/Instagram
33 Leslie Durso
Leslie Durso is a renowned plant-based chef and wellness expert, who has worked with celebrities, restaurants, and hotels all over the world, including the much-coveted Four Seasons in Punta Mita. But if heading to Mexico to sample Durso's vegan delights is out of the cards right now, you can also find her top tips for easy, tasty vegan cooking across her social media accounts.
Learn more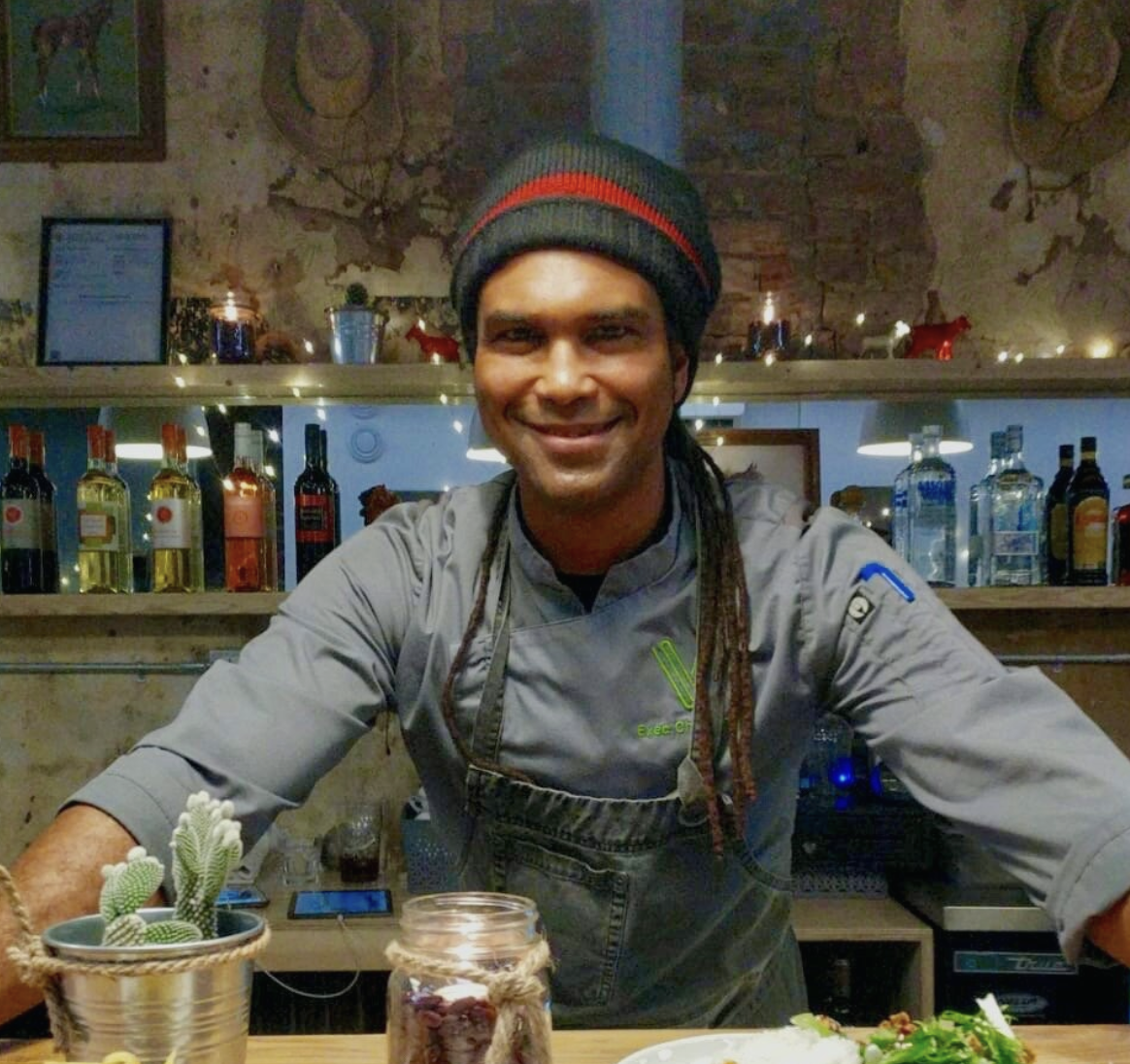 TLC Vegan


34 Troy Gardner
For nearly 25 years, chef Troy Gardner has been at the helm of Texas hot dog spot Samson's Gourmet Hot Dogs, catering to omnivores and vegans alike with a plethora of meat-free choices, like The Veginator and The Flying Deutsch Man. But in recent years, Gardner—who appeared on a vegan episode of the Food Network's Beat Bobby Flay in 2023—has expanded his vegan mission, opening TLC Vegan Kitchen and World Party Pizza, an all-vegan pizzeria, in 2020. His handcrafted, top-quality plant-based fare includes soy-free mozzarella, house-roasted tomato sauce, and chicken-fried oyster mushrooms.
Learn more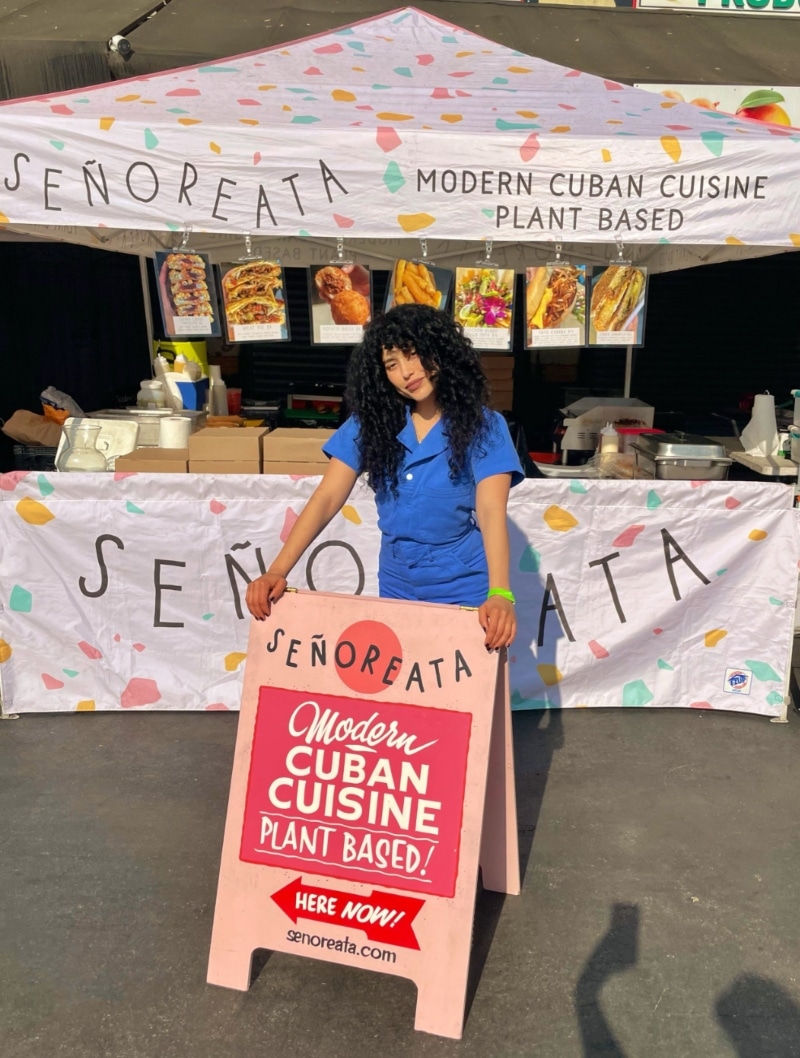 Señoreata
35 Evanice Holz
Evanice Holz is the force behind Señoreata, a plant-based modern Cuban food concept specializing in sustainable and accessible menu items, including Fritas Cubanas and Cuban sandwiches. In 2022, Holz, who turned vegan at the age of 18, competed in Discovery+'s The Great Food Truck Race, becoming the first-ever vegan restaurant concept to win the show.
Learn more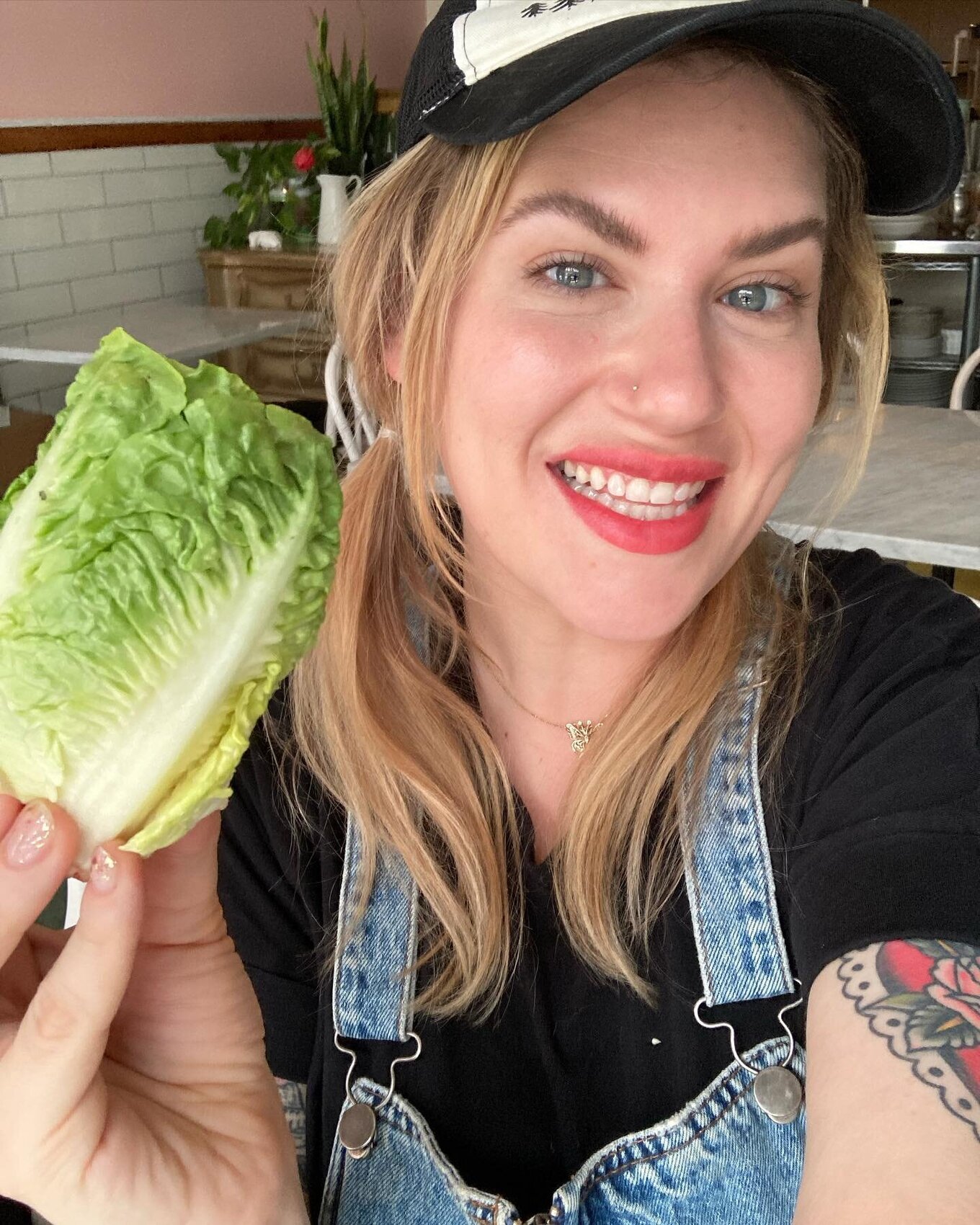 Miss Rachel's Pantry
36 Rachel Klein
Rachel Klein appeared alongside Gardner on Beat Bobby Flay, going on to actually beat the world-famous chef with a meaty maitake mushroom sandwich. At the time, she told VegNews that the win "felt surreal." Klein has been in the business of making plant-based food for more than 15 years, and you can sample the chef's show-winning food at Miss Rachel's Pantry, her intimate restaurant concept in Philadelphia, PA.
Learn more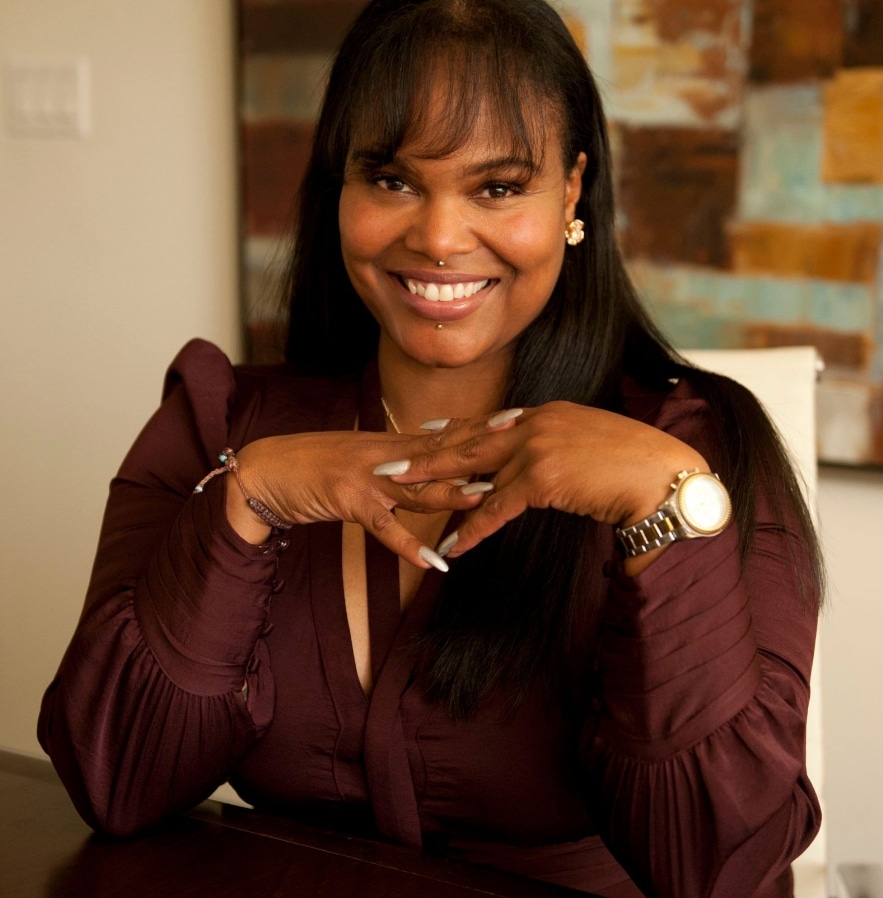 Tamearra Dyson
37 Tamearra Dyson
Before Gardner and Klein, there was Tamearra Dyson, who appeared on the first-ever vegan episode of Beat Bobby Flay in 2022, 30 seasons after the show first began. But not only did Dyson make history with her appearance, but she also became the first vegan chef to beat Flay, too. To sample her history-making cuisine, head to Souley Vegan in Oakland, CA, which was also voted one of the top 10 soul foods in the US by USA Today.
Learn more
Here at VegNews, we live and breathe the vegan lifestyle, and only recommend products we feel make our lives amazing. Occasionally, articles may include shopping links where we might earn a small commission. In no way does this effect the editorial integrity of VegNews.