The holidays are a time for family, friends, and cookies. According to a recent survey by OnePoll, Americans will eat an average of 26 cookies each this year, some of which will have been bought from the store and some of which will have been whipped up at home. But while many different bakeries are offering delicious vegan cookies this year, sometimes, nothing beats a homemade batch.
For the best vegan cookie inspiration, check out some of our favorite animal-free recipes below. But first, where did the cookie tradition come from?
Why do people give cookies at Christmas?
From shortbread to gingerbread to sugar cookies, today, there's no shortage of sweet treats over the holidays. But this tradition is far from new. The origin of Christmas cookies can be traced all the way back to the medieval period.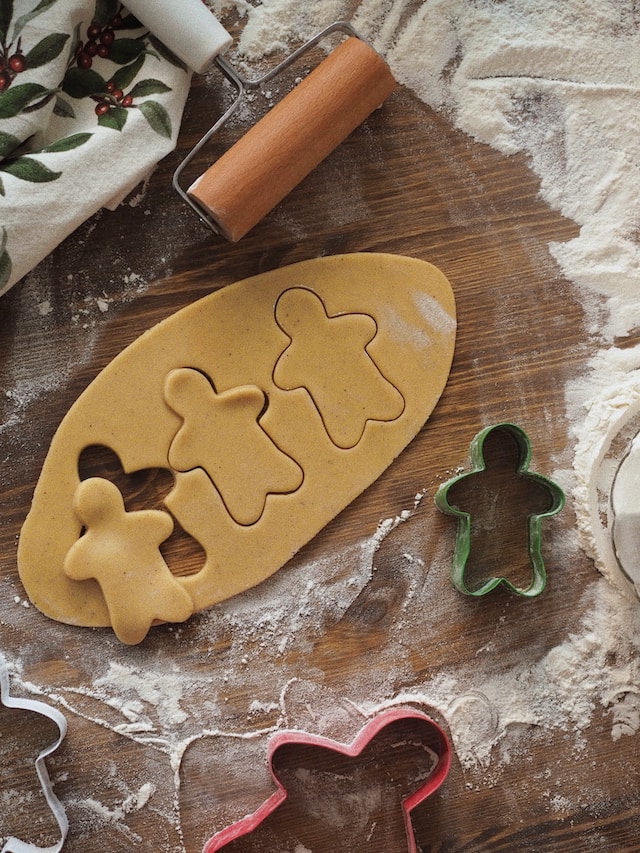 Dari lli/Unsplash
"By the Middle Ages, the Christmas holiday had overtaken solstice rituals throughout much of present-day Europe," notes History. "However, the old feast traditions remained. And while the roast and drink recipes were probably quite similar to what earlier Europeans had enjoyed, the pastry world was experiencing some amazing changes."
The publication notes that spices like nutmeg, cinnamon, and black pepper were just starting to become popular, alongside fruits like apricots, dates, and citron. But they were expensive, hence why they were saved for the Christmas holiday.
"Unlike pies or cakes, cookies could be easily shared and given to friends and neighbors," continues History. "Our modern Christmas cookies date back to these medieval gifts."
How to make vegan Christmas cookies: 13 recipes to try
Giving cookies at Christmas is a timeless tradition, and for good reason. Cookies are not just easily shared, but they are also one of the easiest treats to bake. They also have a delicious texture, which can be crumbly, chewy, crispy, or soft, depending on your individual preference. And because they have been enjoyed by so many for so long, they also give many people a fond sense of nostalgia, too.
When it comes to cookies, there's much to love, especially when they're made with vegan ingredients. So grab a glass of your favorite plant-based milk, and enjoy some of our favorite vegan recipes below (and don't forget to leave a couple for Santa!).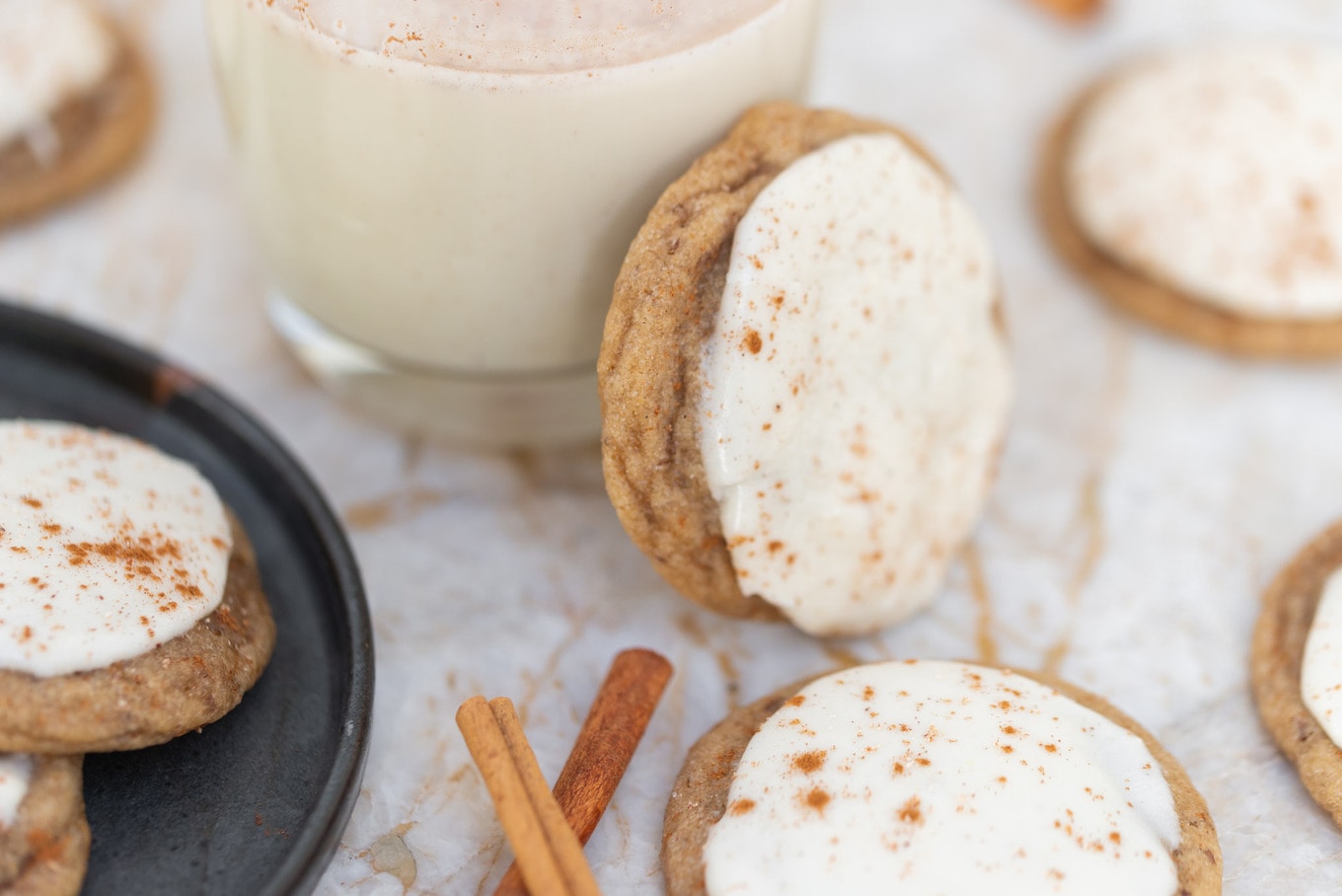 1 Vegan Chai-Spiced Sugar Cookies With Spiked Eggnog Frosting
There's a reason this recipe was a 2022 VegNews Holiday Cookie Contest Winner. The boozy eggnog frosting, combined with a fiery chai spice mix, takes these soft, chewy sugar cookies to the next level.
Get the recipe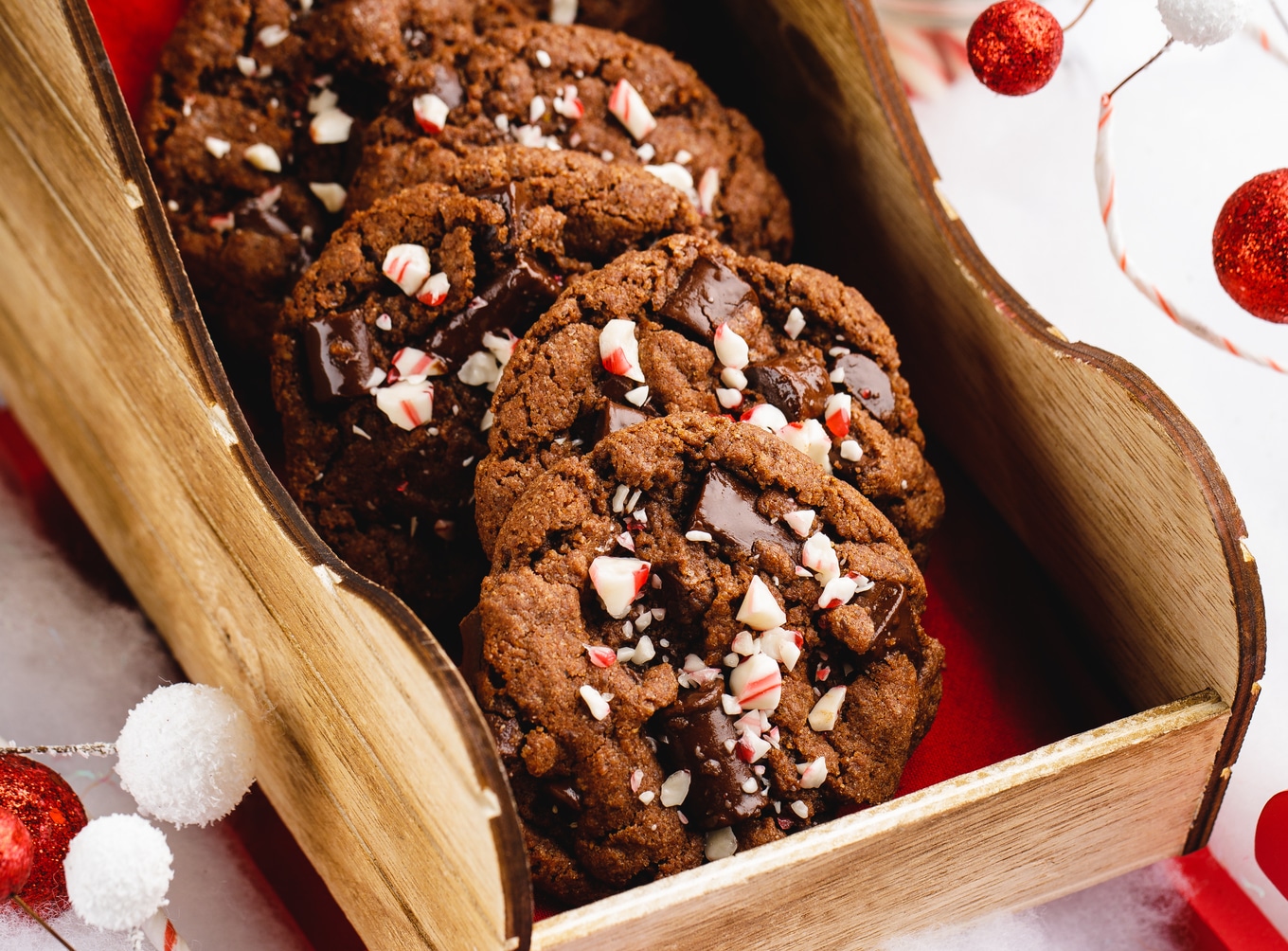 Vanessa Stump
2 Vegan Peppermint Chocolate Chunk Brownie Cookies
Peppermint is a go-to flavor at Christmas time. It's guaranteed to evoke a sense of nostalgia, and it's delicious, too. That's why it's one of the key ingredients in these chewy, rich chocolate chunk brownie cookies.
Get the recipe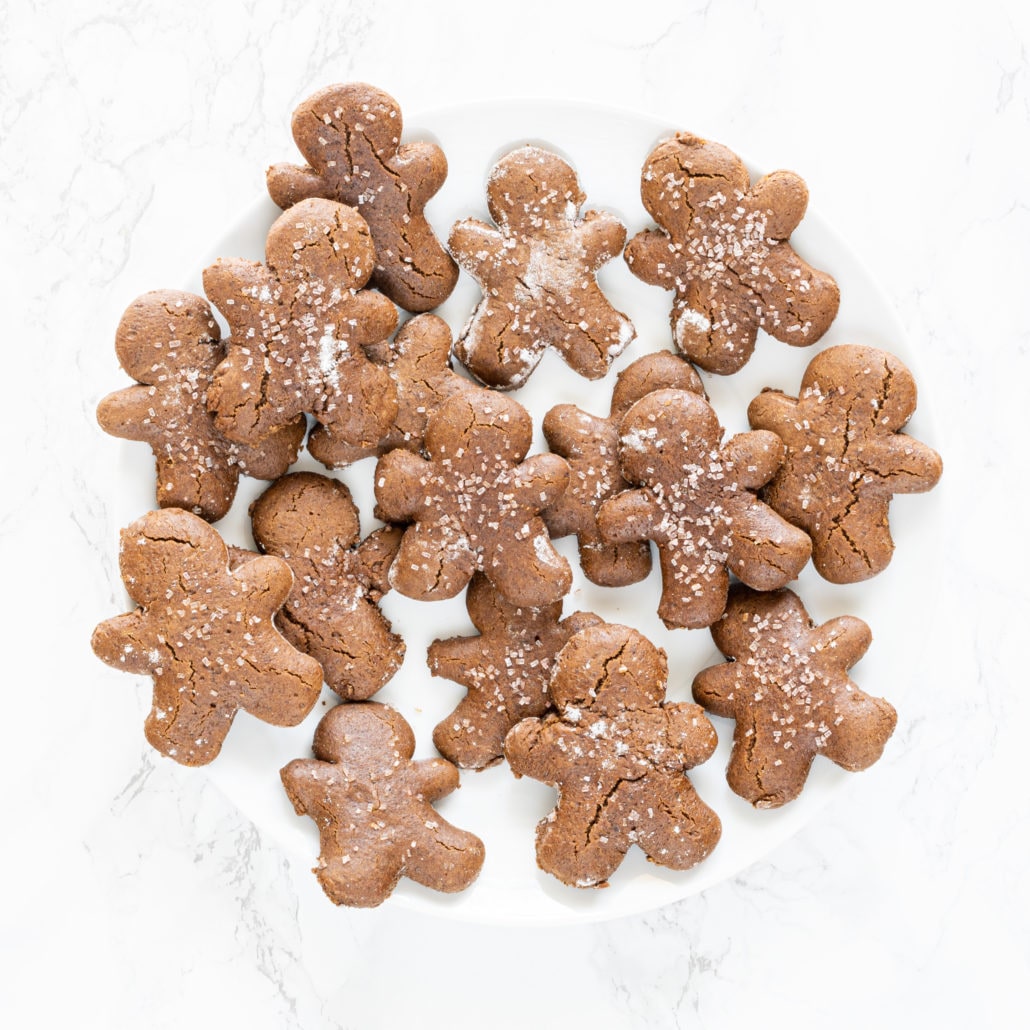 Danielle Keith
3 Vegan and Gluten-Free Gingerbread Cookies
Perhaps the most iconic Christmas cookie, you can't go wrong with a generous batch of gingerbread people. They're soft, chewy, and guaranteed to please all the little ones (and adults) this winter.
Get the recipe
4 Vegan Brown Butter Bourbon Salted Chocolate Chip Cookies
You can't go wrong with a simple chocolate chip cookie. But if you want to take things one step further, we can't recommend this soft, chewy, boozy bourbon cookie recipe enough. In fact, it even took first place in our 2021 Holiday Cookie Contest.
Get the recipe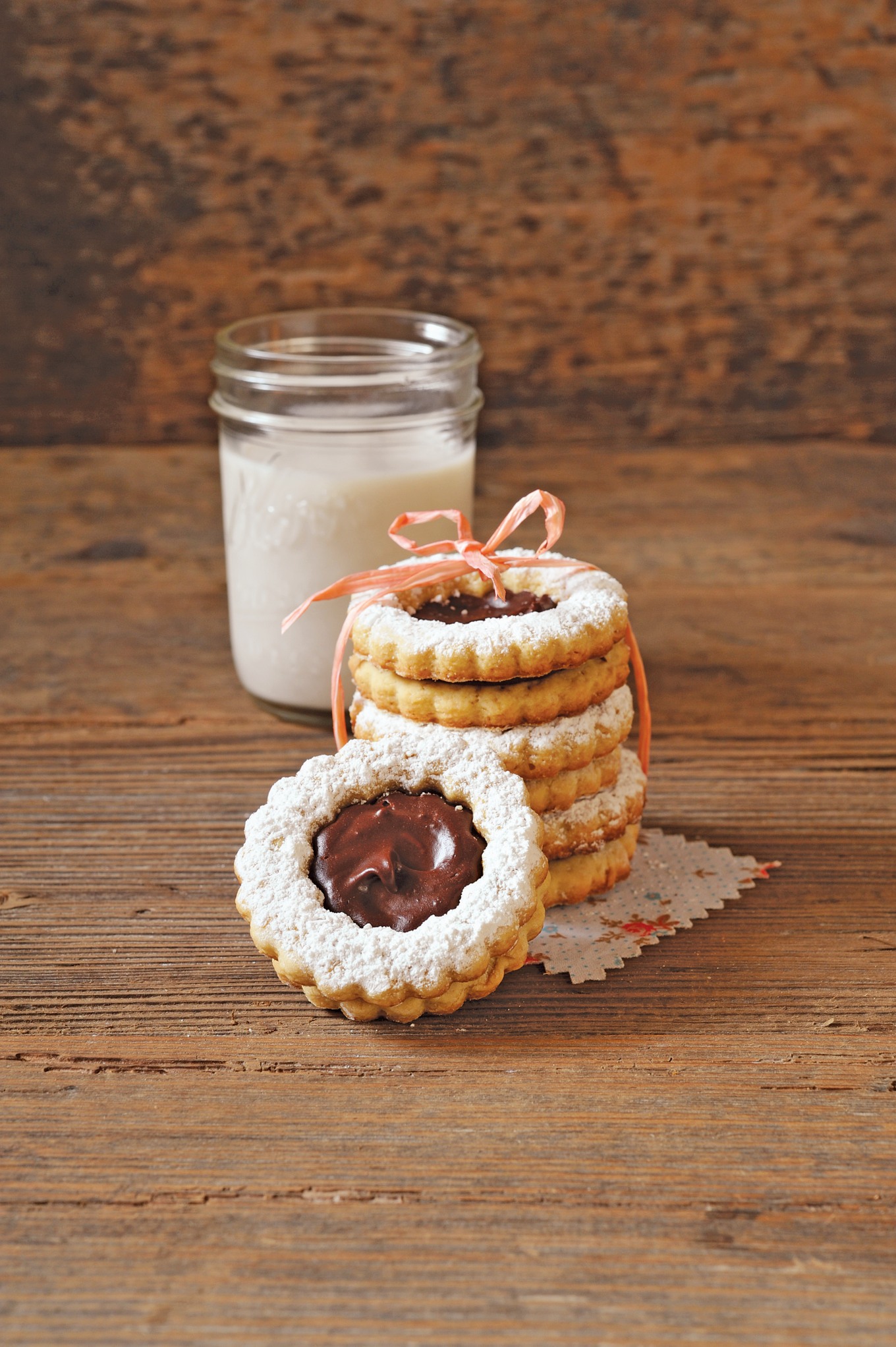 Fairwinds Press
5 Vegan Orange Chocolate Linzer Cookies
Orange extract brings a bold citrusy flavor to these tasty chocolate Linzer cookies, which are guaranteed to be gobbled up in a flash come Christmas Day.
Get the recipe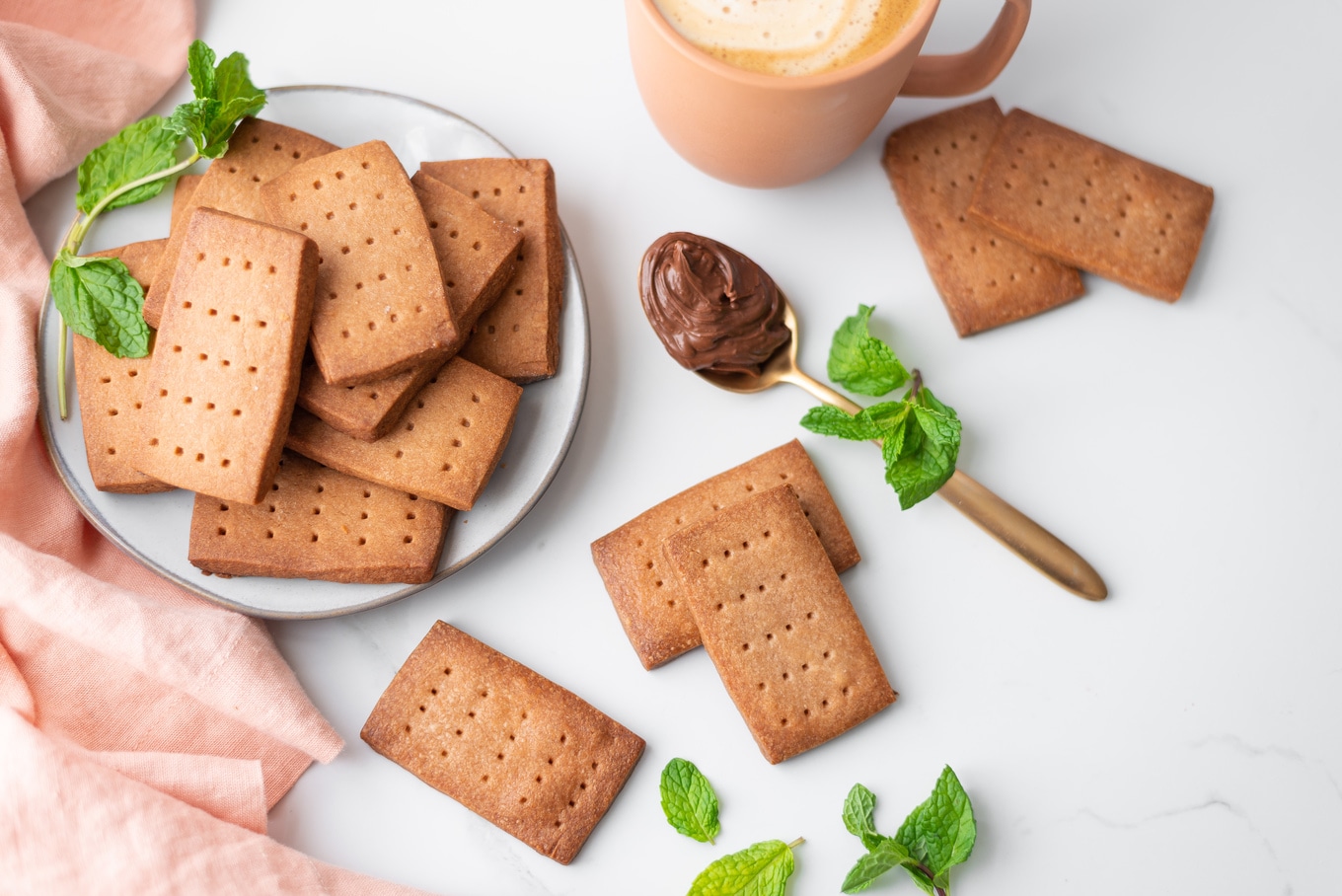 6 Vegan Peppermint Nutella Shortbread Cookies
Peppermint is delicious on its own, sure, but when it's mixed with Nutella? It's next-level, there's no doubt. If you're not sure what sweet treat to whip up this holiday season, these 2021 VegNews Holiday Cookie Contest winners are set to be a crowd-pleaser.
Get the recipe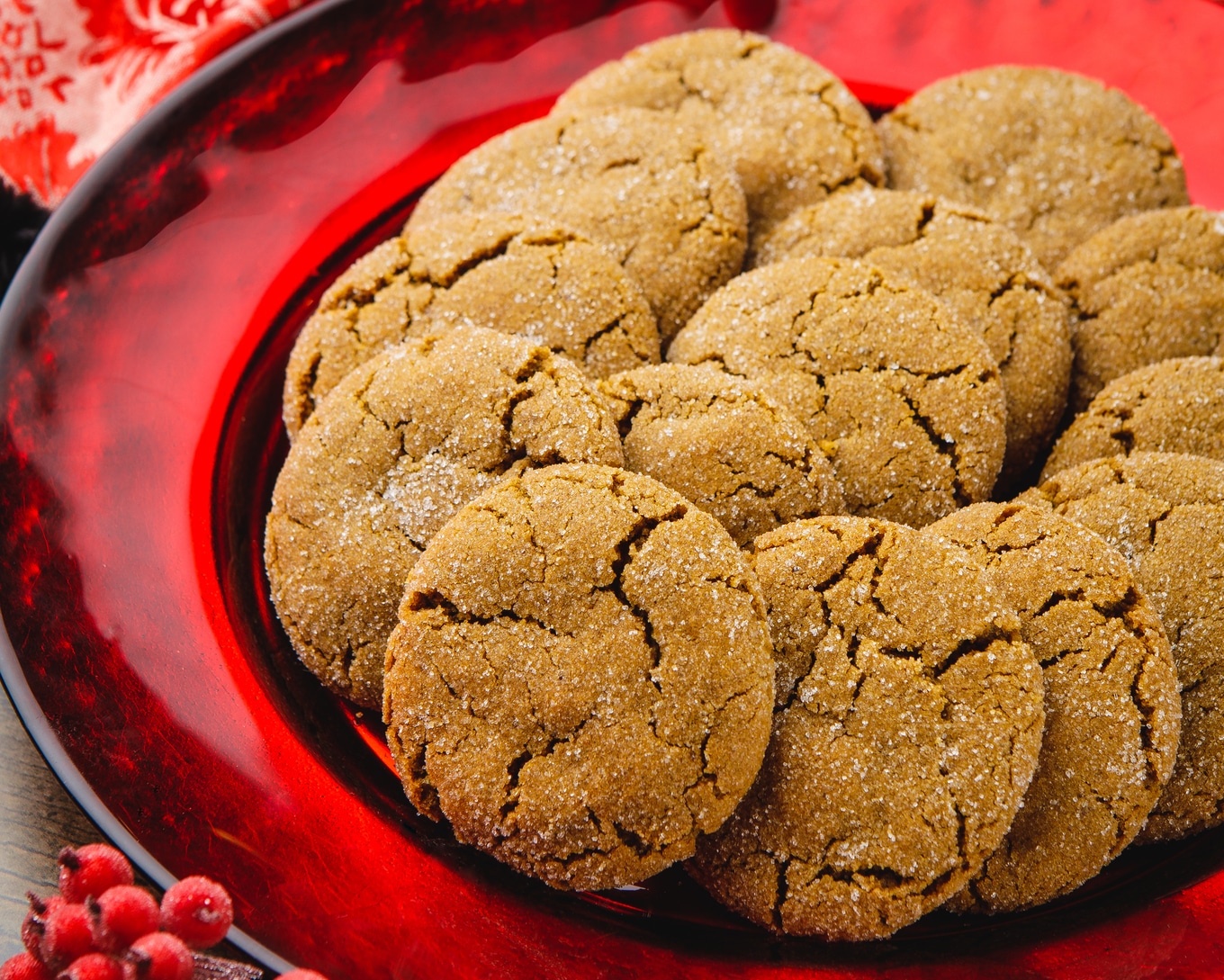 Vanessa Stump
7 Vegan Chewy Ginger Snap Cookies
If you love ginger, another iconic holiday flavor, you need to try these deliciously chewy ginger snap cookies. With a sprinkle of sugar on top, they're best served with a steaming mug of cocoa.
Get the recipe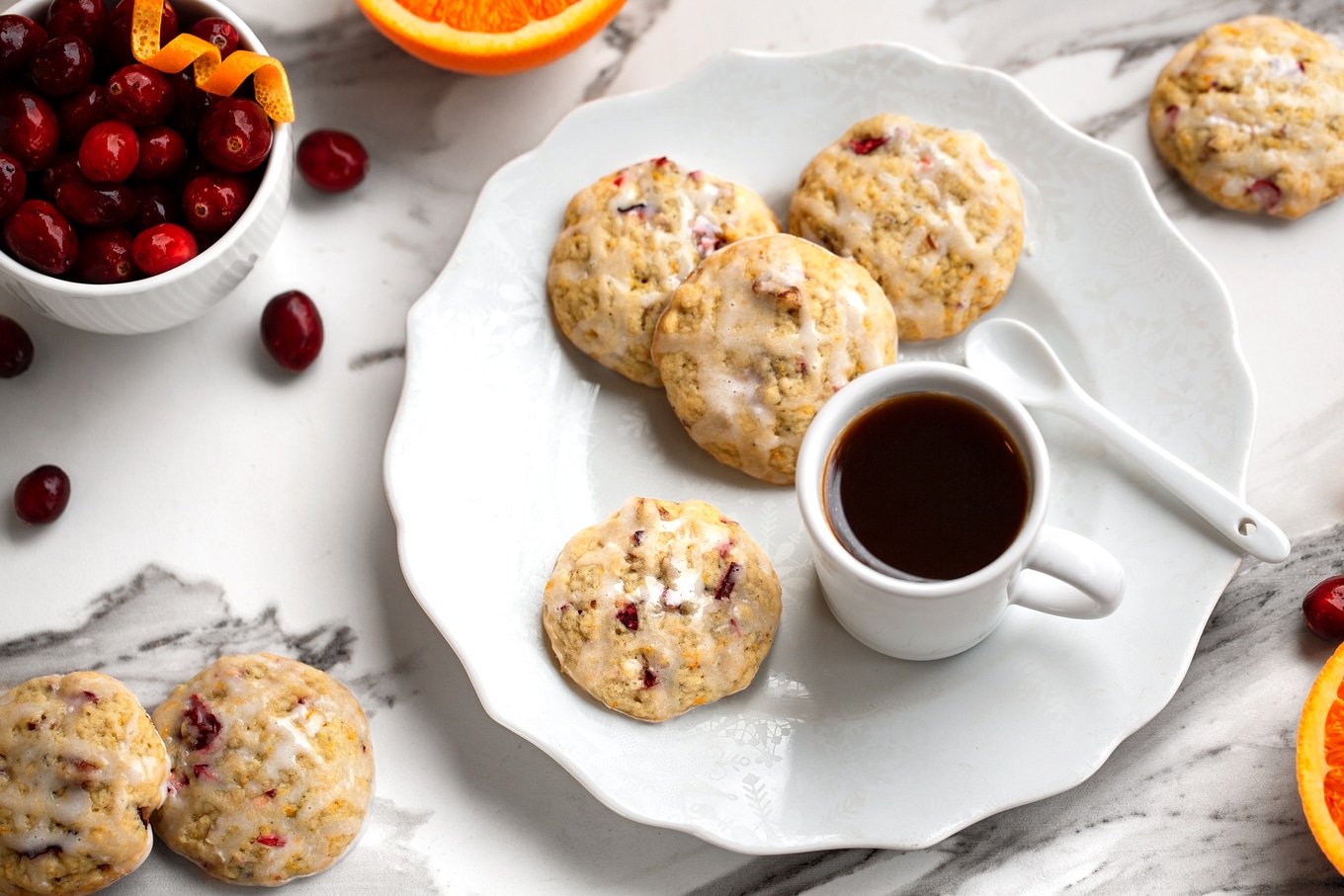 Hannah Kaminsky
8 Soft-Baked Vegan Citrus Cranberry Cookies With Lemon Drizzle
We present to you another VegNews Holiday Cookie Contest winner. Tart cranberries complement the zesty, sweet citrusy flavors in these soft-baked cookies, which are delicious when served with a nice hot mug of tea.
Get the recipe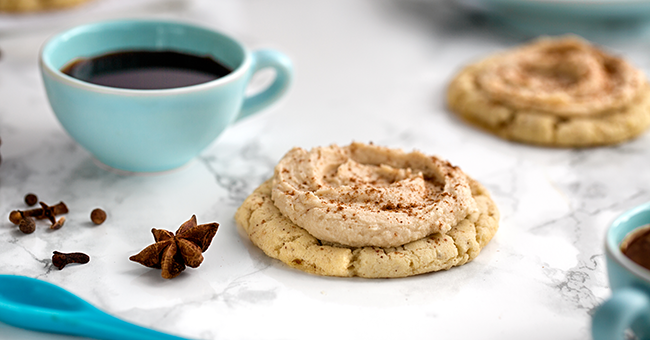 Hannah Kaminsky
9 Vegan Chai Latte Sugar Cookies
Chai latte is already a popular fall and winter drink, but the flavors just so happen to also work beautifully in a cookie recipe. They're so good, you'll want to keep making them long after the holiday season has passed.
Get the recipe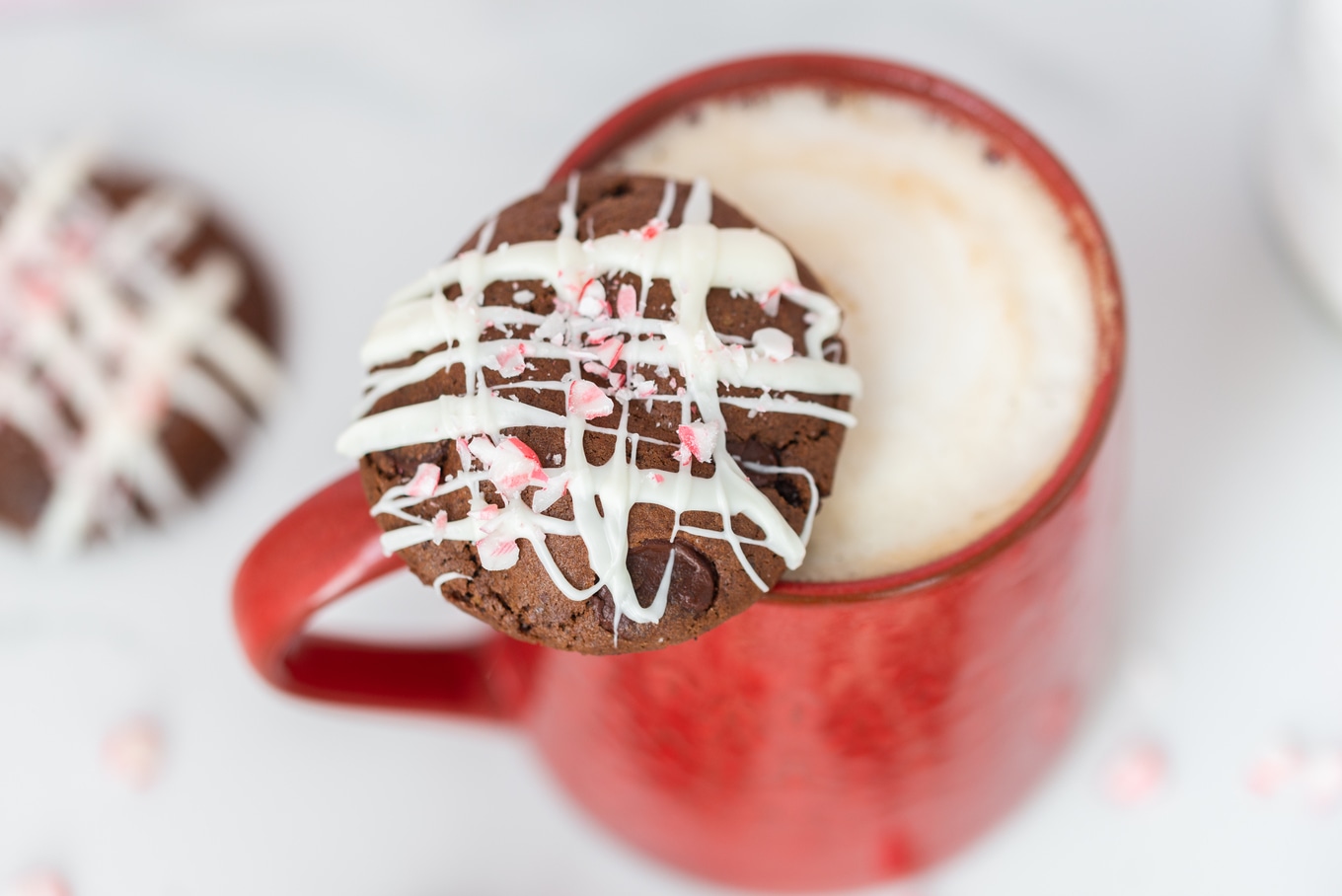 10 Vegan Peppermint Mocha Crunch Chocolate Chip Cookies
Another Holiday Cookie Contest Winner, these Christmas cookies are the perfect mix of coffee, minty chocolate, crushed candy canes, chocolate chips, and white chocolate drizzle.
Get the recipe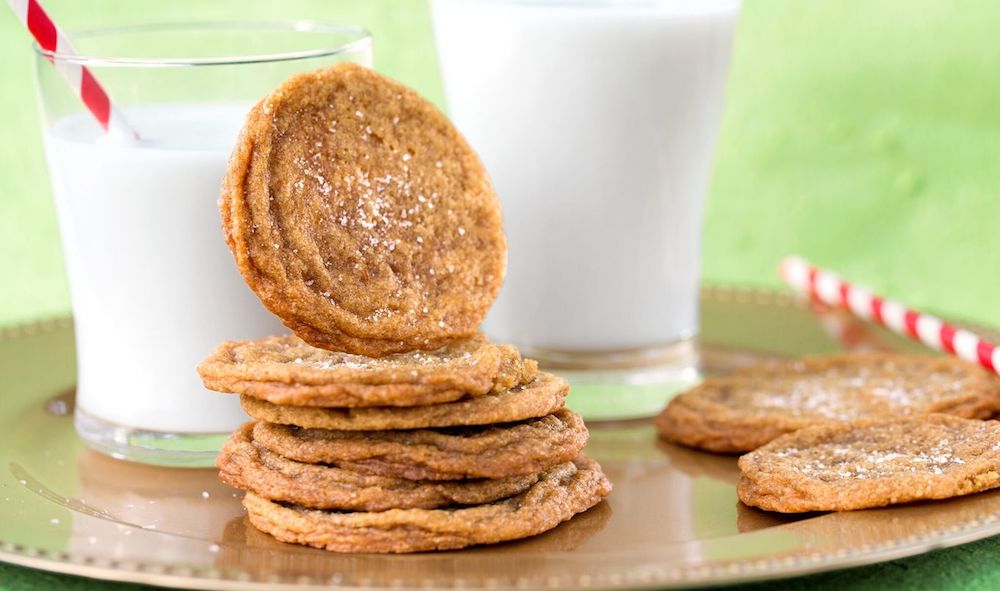 11 Vegan Salted Caramel Cookies
For a simple, quick, delicious cookie recipe, look no further. These easy, chewy cookies are just further proof that caramel and sea salt will always be a winning combination (hence why they were a VegNews Holiday Cookie Contest winner).
Get the recipe
Tina Strandberg
12 Vegan Caramel Apple Pecan Pie Cookies
Fans of warm, fall flavors will love these cookies, which feature spices like cinnamon, cardamom, and nutmeg, and taste just like an apple pie in cookie form.
Get the recipe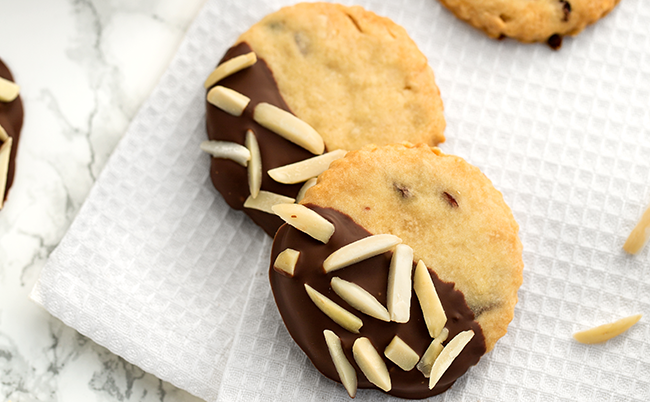 Hannah Kaminsky
13 Vegan Chocolate-Dipped Almond Cranberry Shortbread Cookies
Almond and cranberry shortbread cookies are delicious on their own, but dipping them in chocolate makes this recipe positively unbeatable. And that's exactly why they were awarded top place in the 2017 VegNews Holiday Cookie Contest.
Get the recipe
For more on vegan holiday recipes, read: