Vegan or not, celebrities are helping to popularize the shift toward plant-based dining. Actors, musicians, and high-profile athletes have all been spotted within the protective low-lighting of fine-dining restaurant Crossroads and dashing into a Veggie Grill for an irresistible fast-food pick-me-up. While a comprehensive list is virtually impossible given the surge in celebrity plant-based dining, here are 16 spots to try (keep your camera at the ready).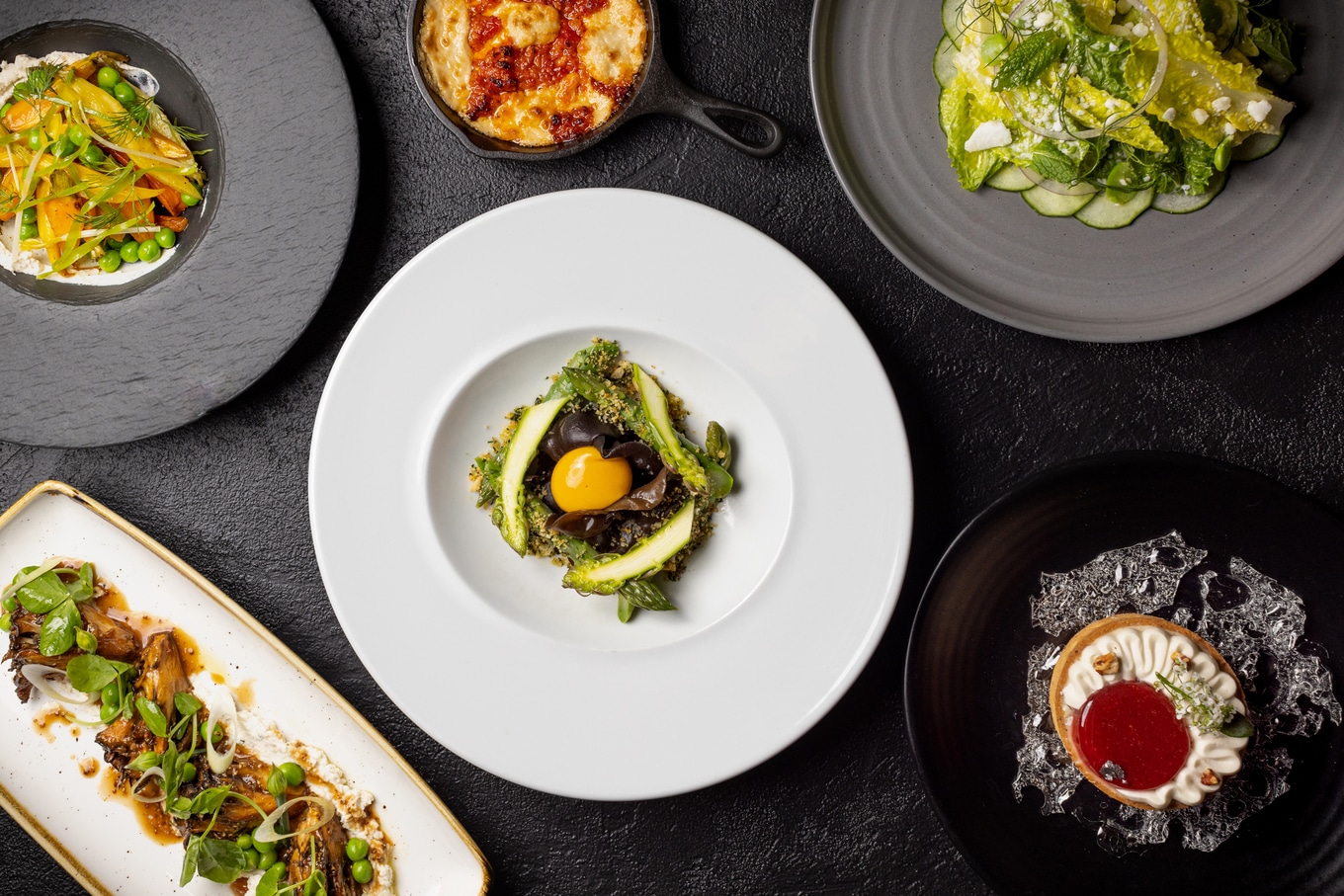 Jakob Layman
1 Crossroads
Multiple locations
With its Los Angeles location in the prime celebrity-spotting neighborhood of Beverly Grove, Crossroads has become a favorite of vegan and non-vegan celebs alike. Katy Perry, Russell Simmons, Mya, Kevin Smith, Lizzo, Harley Quinn Smith, and the Kardashians are all devoted fans of Chef Tal Ronnen's fine-dining, plant-based menu. While the low-lit lighting might offer some disguise for these A-listers, you can still spot them enjoying the exceptional pasta or seasonal vegetable dishes if you take your time innocently meandering to the restroom.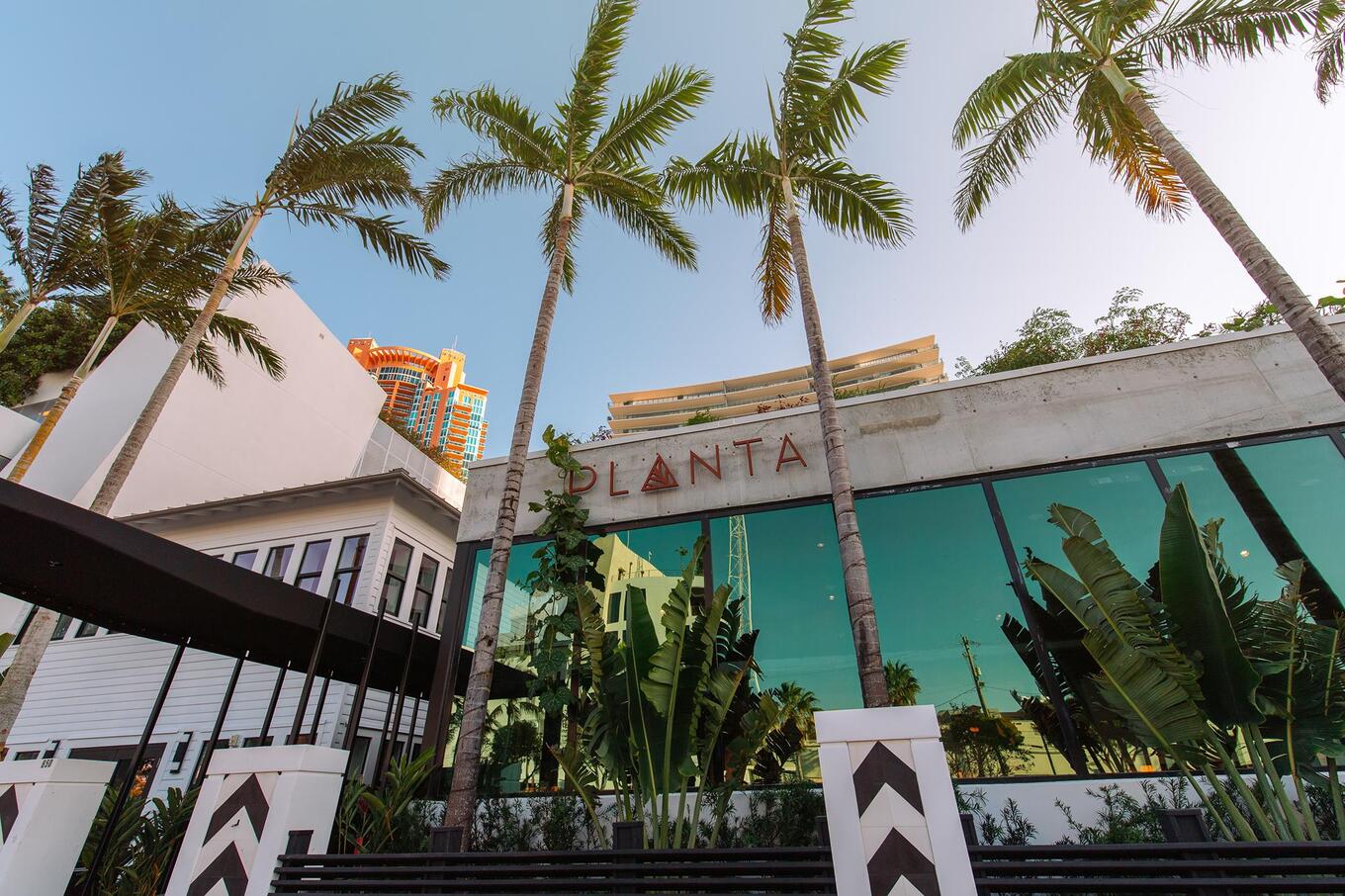 Planta
2 Planta
Multiple locations
Rub elbows with the likes of famous actors, athletes, and musicians on the rooftop dining patio of Miami hot spot Planta South Beach. Vanessa Hudgens, Pharrell, Mark Wahlberg, Rob Gronkowski, Jaden Smith, Bella Hadid, and Adriana Lima have all Instagrammed their praises for this chic, plant-based restaurant. Capturing a shot of the cinnamon rolls, Pharrell coyly captioned, "These are the things that make me happy."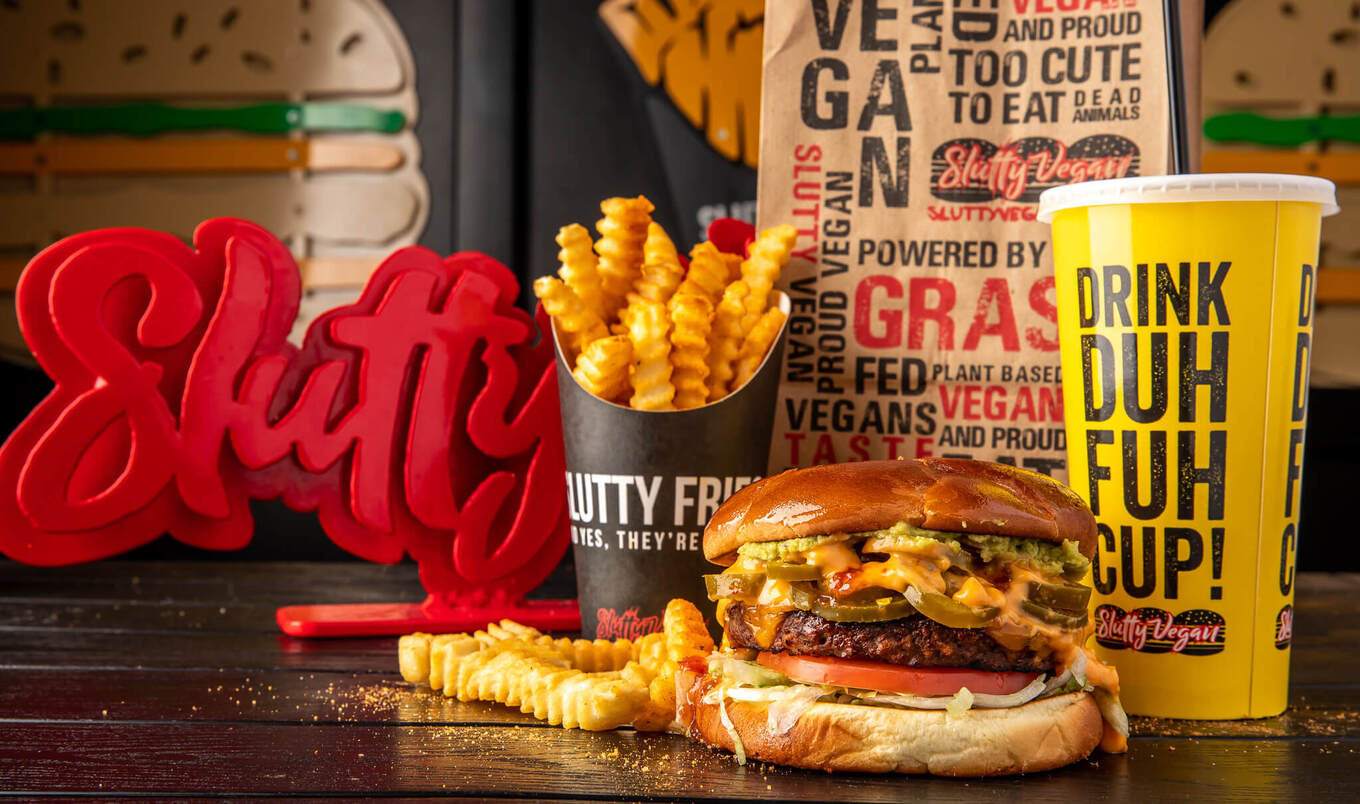 Madelynne Boykin
3 Slutty Vegan
Multiple locations
Since its food truck days, Slutty Vegan (which now has nine locations) has had plenty of celebrity fans. Usher, Snoop Dogg, and Tyler Perry also visited back in the early days, while in 2020 and 2021, NBA star Chris Paul helped make all of the chain's meals free for Juneteenth. Other A-list fans include Gabrielle Union, Lena Waithe, Shaquille O'Neal, Spike Lee, Viola Davis, Colin Kaepernick, Justin Timberlake, and many more.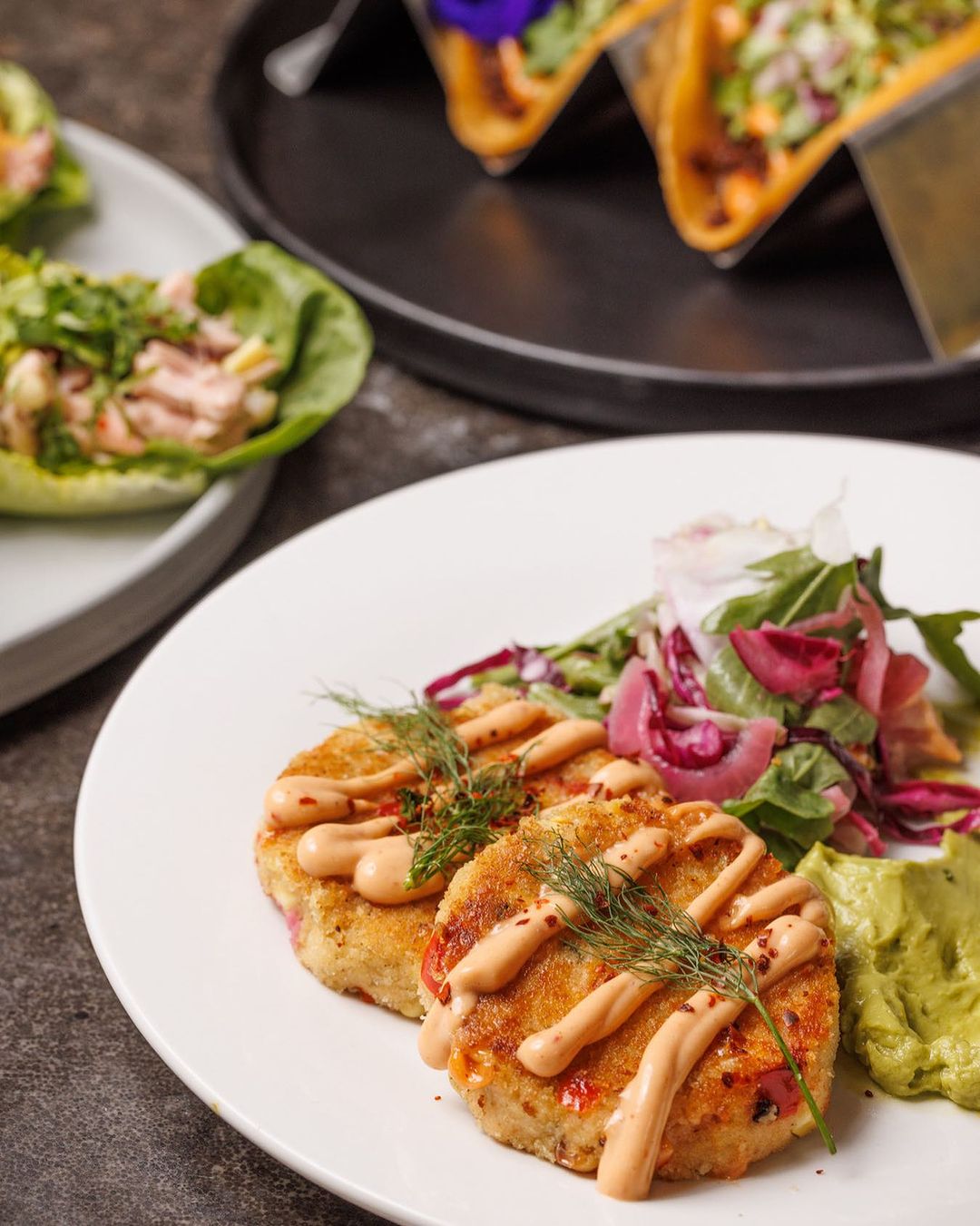 Gracias Madre
4 Gracias Madre
West Hollywood and Newport Beach, CA
It's hard to top the polished vibes at this sophisticated Mexican eatery. The flagship location in West Hollywood offers a sprawling bar with an impeccable cocktail list coupled with an outdoor patio that is nothing short of magical. At night, the restaurant takes on a party atmosphere as guests are packed in—surging off the contagious energy of excellent food, engaging conversations, and the buzz of a craft cocktail. The boisterous and often crowded environment makes it the perfect spot to enjoy a plate of gorditas or sopes incognito. Miley Cyrus and Nikki Reed are both fans.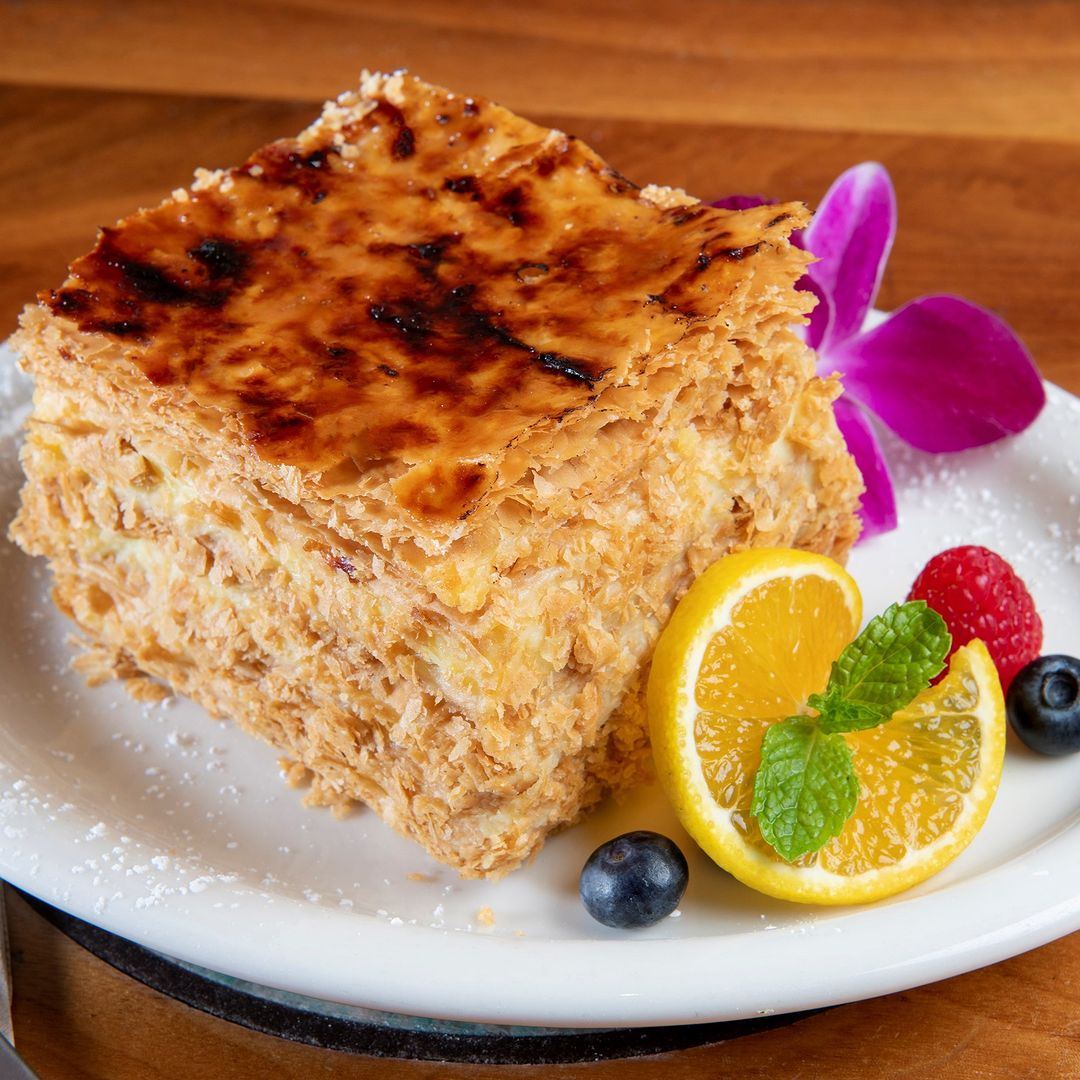 Urth Cafe
5 Urth Caffé
Multiple locations
While not completely vegan, this laidback bistro offers plenty of vegan options, from decadent dark chocolate cake to veggie-loaded Kite Hill cheese pizzas and enormous multi-component salads. Paris Hilton, Demi Lovato, and Lana Del Rey can't stay away.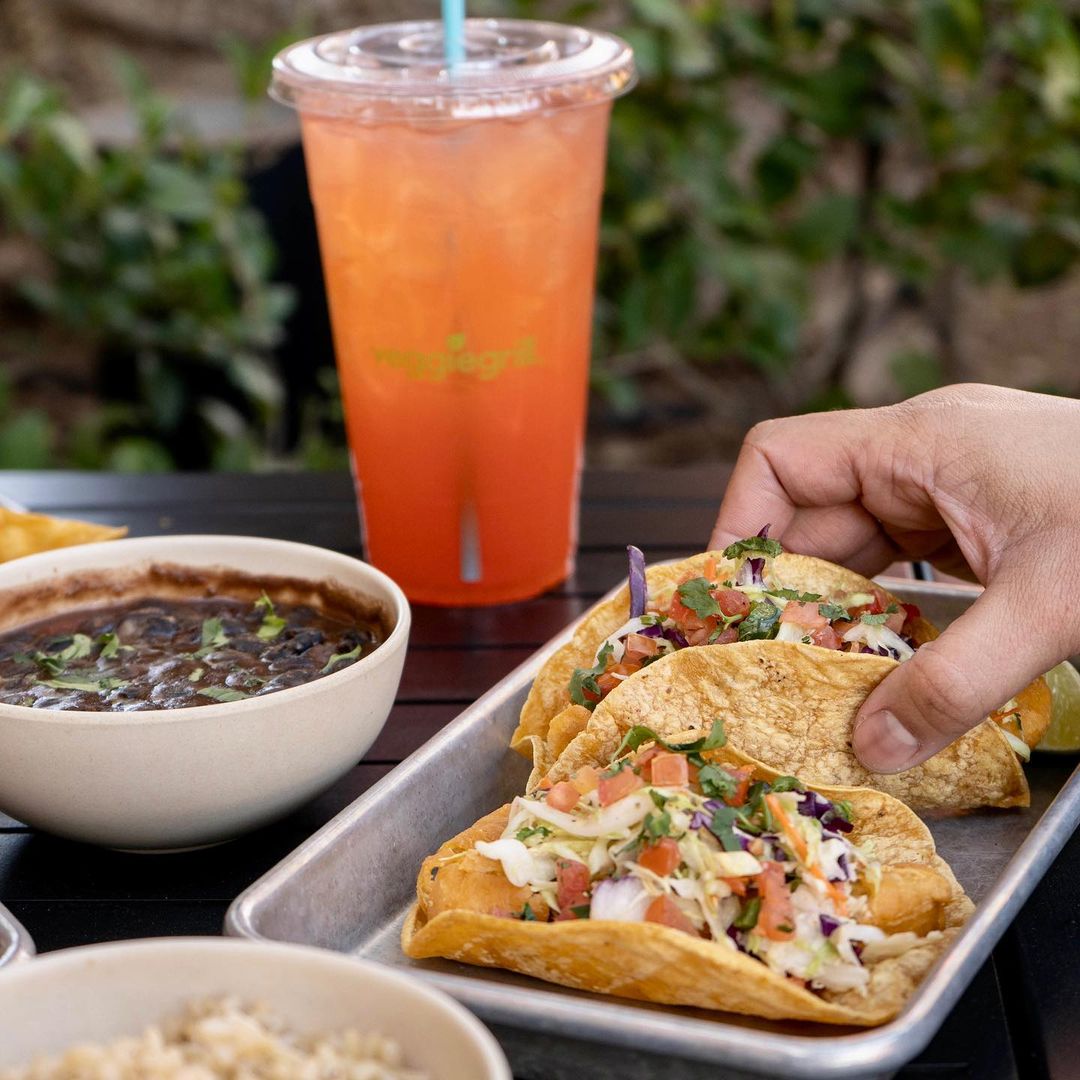 Veggie Grill
6 Veggie Grill
Multiple locations
Stars love fast food, too! This rapidly national vegan chain known for its plant-based crispy chicken sandwiches and spot-on mac and cheese is a reliable go-to for a number of celebrities. Craig Susser, Harley Quinn Smith, and Jeff Goldblum are just a few who have patronized this establishment in person. Kevin Smith is a die-hard fan. He once drove three hours one way from a television set in Canada to Seattle just to get his Veggie Grill fix.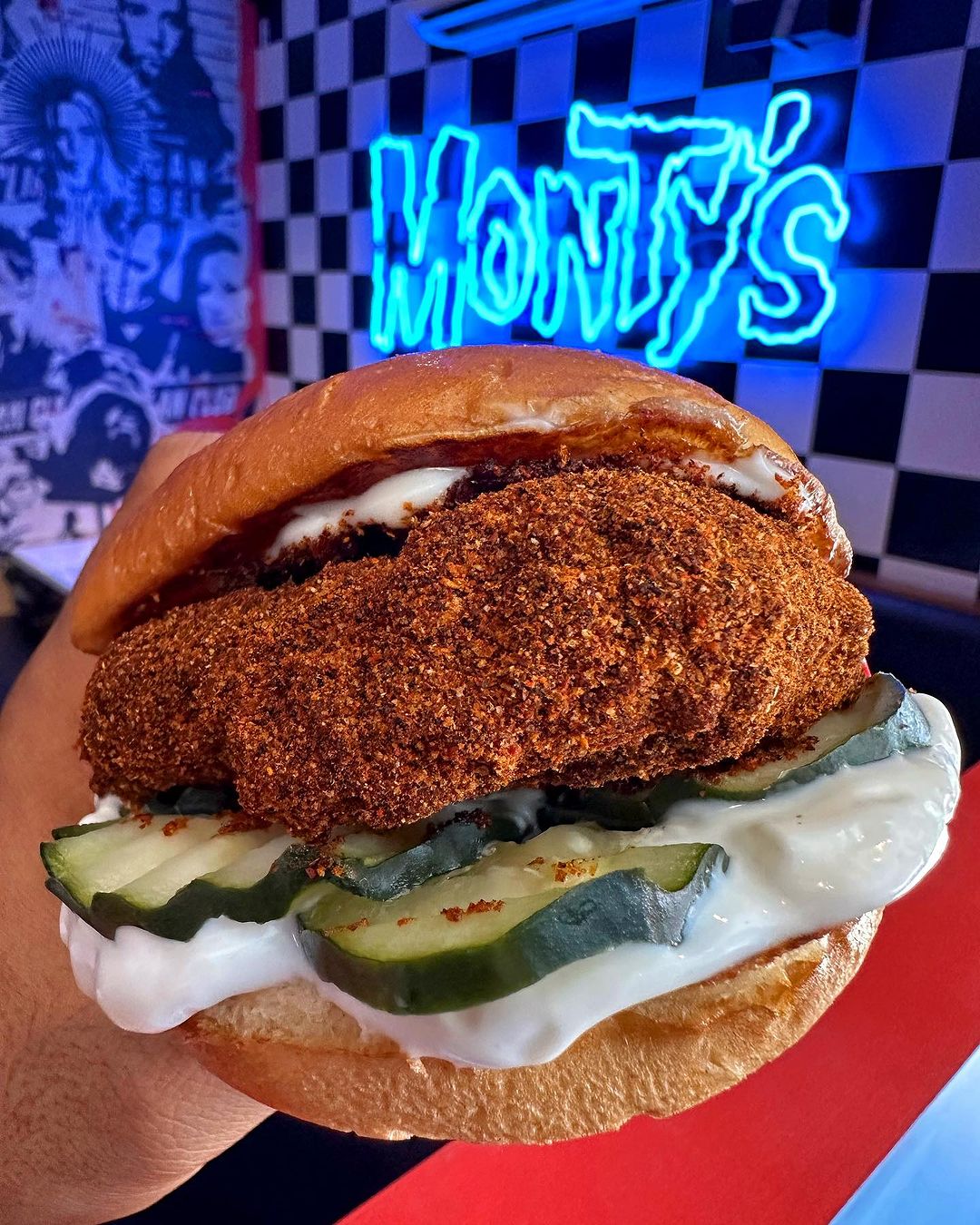 Monty's Good Burger
7 Monty's Good Burger
Multiple locations
Everyone can get behind a solid burger and milkshake combo, whether you're a celebrity or one of us plebeians. Heralded as the vegan version of In-N-Out, Monty's has caused Jaden Smith, Joaquin Phoenix, Travis Barker, Kat Von D, and Ireland Baldwin to rave about its nostalgia-inducing food.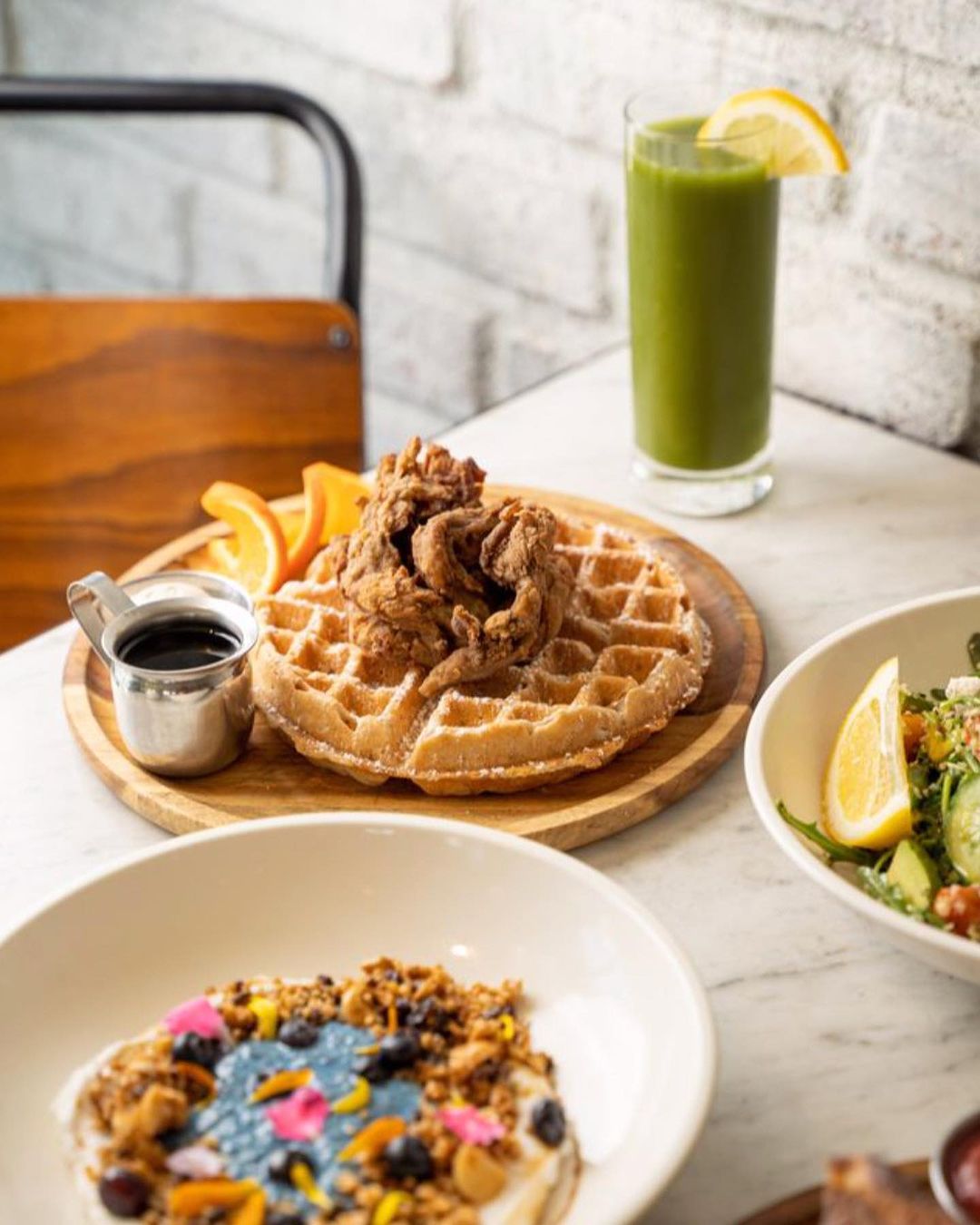 Cafe Gratitude
8 Cafe Gratitude
Multiple locations
Anne Hathaway, Rooney Mara, and Mena Suvari have graced the tables of this Southern California institution. Like its sister restaurant Gracias Madre, the restaurant provides an open, enlivening indoor and outdoor atmosphere coupled with locally sourced and organic, life-affirming dishes. With menu items such as "I am Dazzling" (a plant-based Caesar salad) and "I am Next Level" (watermelon poke), anyone can feel like a star.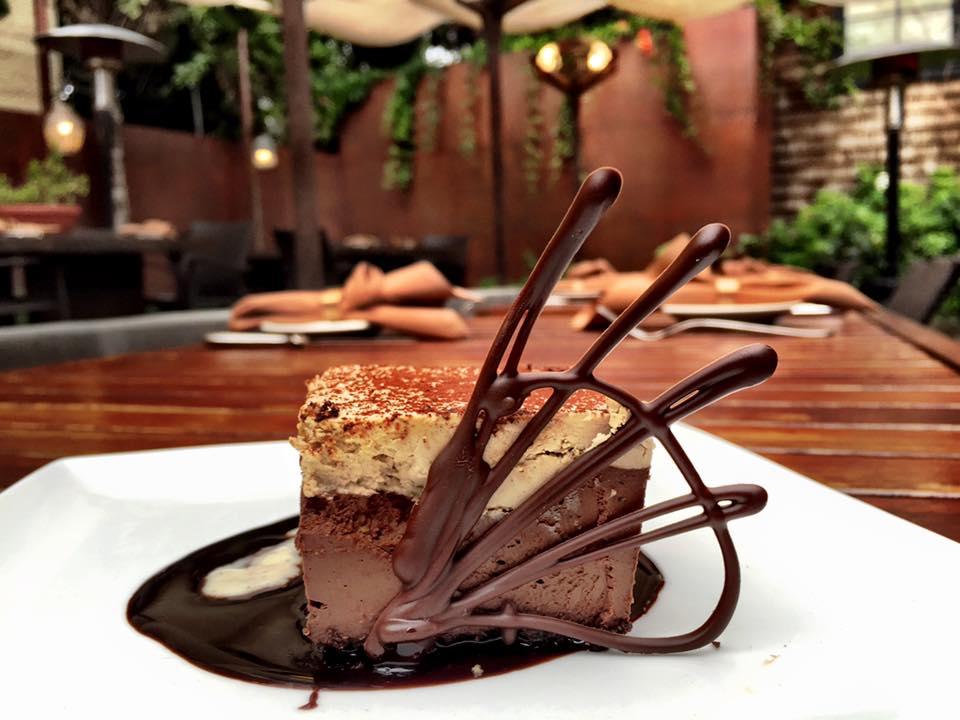 Millennium
9 Millennium
Oakland, CA
The original fine-dining, plant-based restaurant Millennium serves international cuisine in an elevated setting, and often to a high-profile crowd. Make your reservation to find Sean Penn, Natalie Portman, Erykah Badu, Tom Waits, Elliot Page, Davey Havok, Kate Hudson, Ed Templeton, and Owen Wilson cutting into the Eggplant Tonkatsu or having a moment with the multi-dimensional Kofta.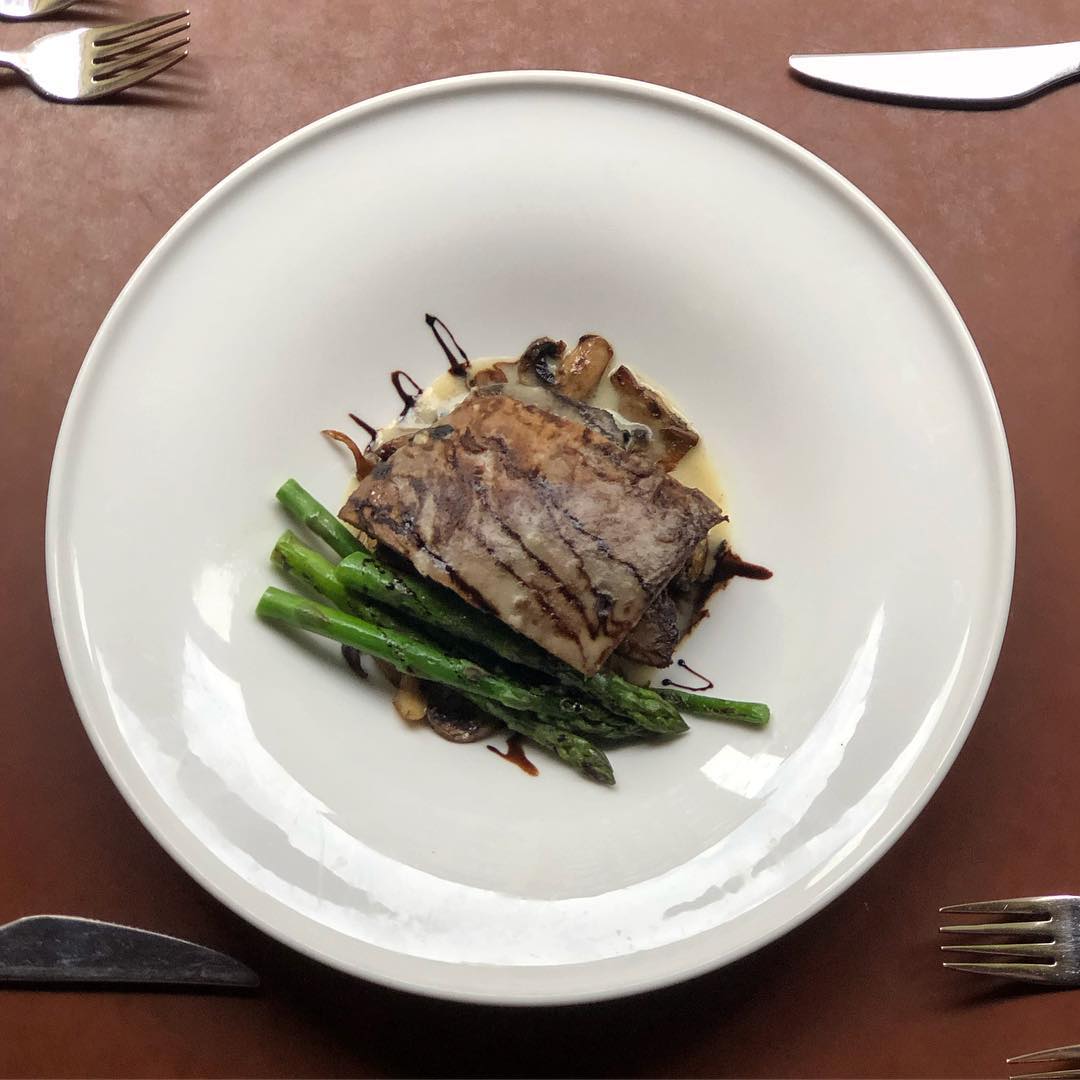 Candle79
10Candle
New York, NY
This decades-old upscale restaurant in Manhattan (which recently reopened after a few-year hiatus) often tops every vegan hot list, so it is only fitting that it has attracted the city's prestigious clientele. On any given day, diners may find regulars such as Paul McCartney, Woody Harrelson, Drew Barrymore, Brooke Shields, and Alicia Silverstone sitting down to a bowl of Saffron Lobster Mushroom Ravioli or Seitan Piccata.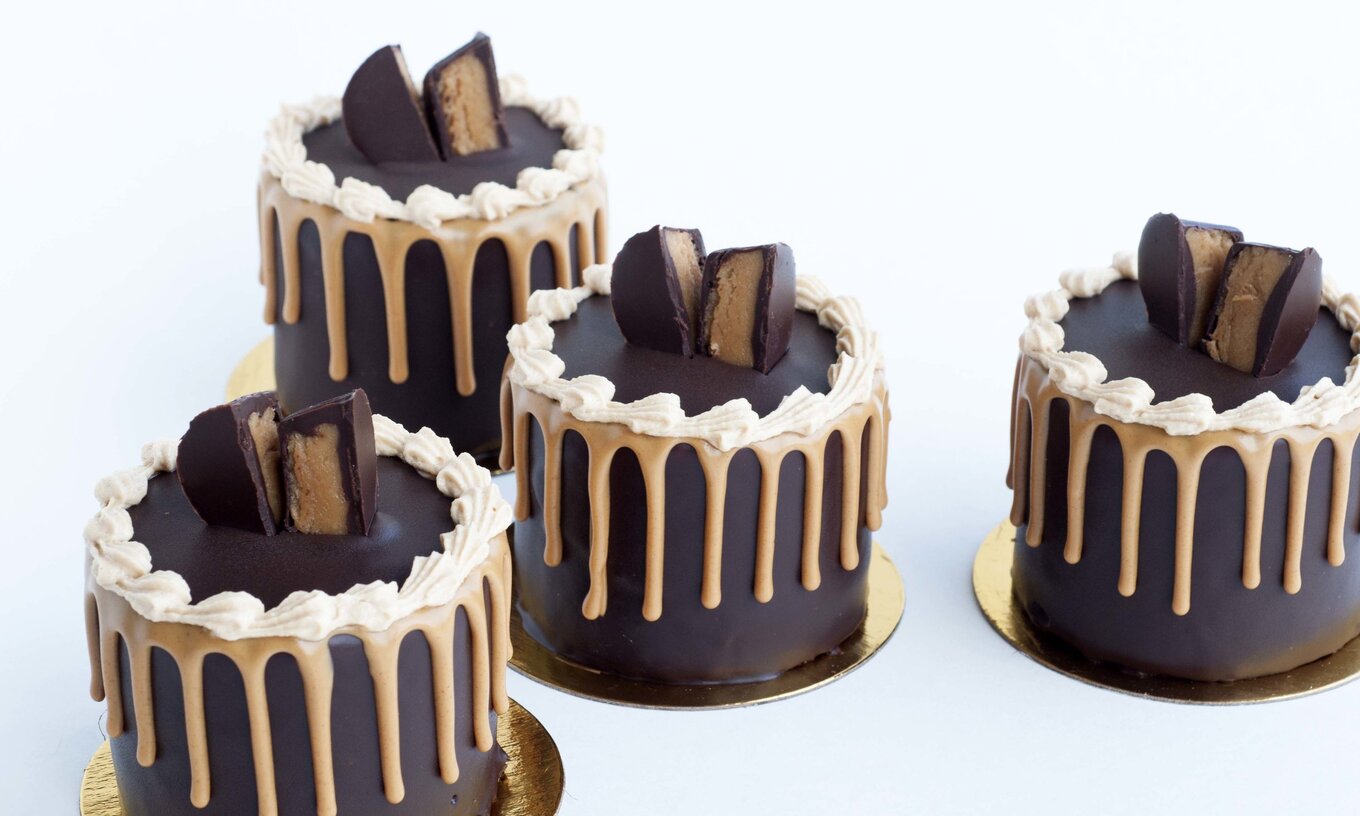 Vegan Treats
11 Vegan Treats
Bethlehem PA
The remoteness of this vegan bakery has not shadowed it from the spotlight of the entertainment industry. Stars such as Gwyneth Paltrow, Paul McCartney, and James Cameron have relied on it for catering purposes, and musicians such as Toby Morse, Fall Out Boy, AFI, and Moby have all declared their sweet loyalty to these addictive baked goods. From the gigantic gourmet doughnuts to the headline-making Peanut Butter Mousse Bombs, these treats have the stars going across the country just for a bite.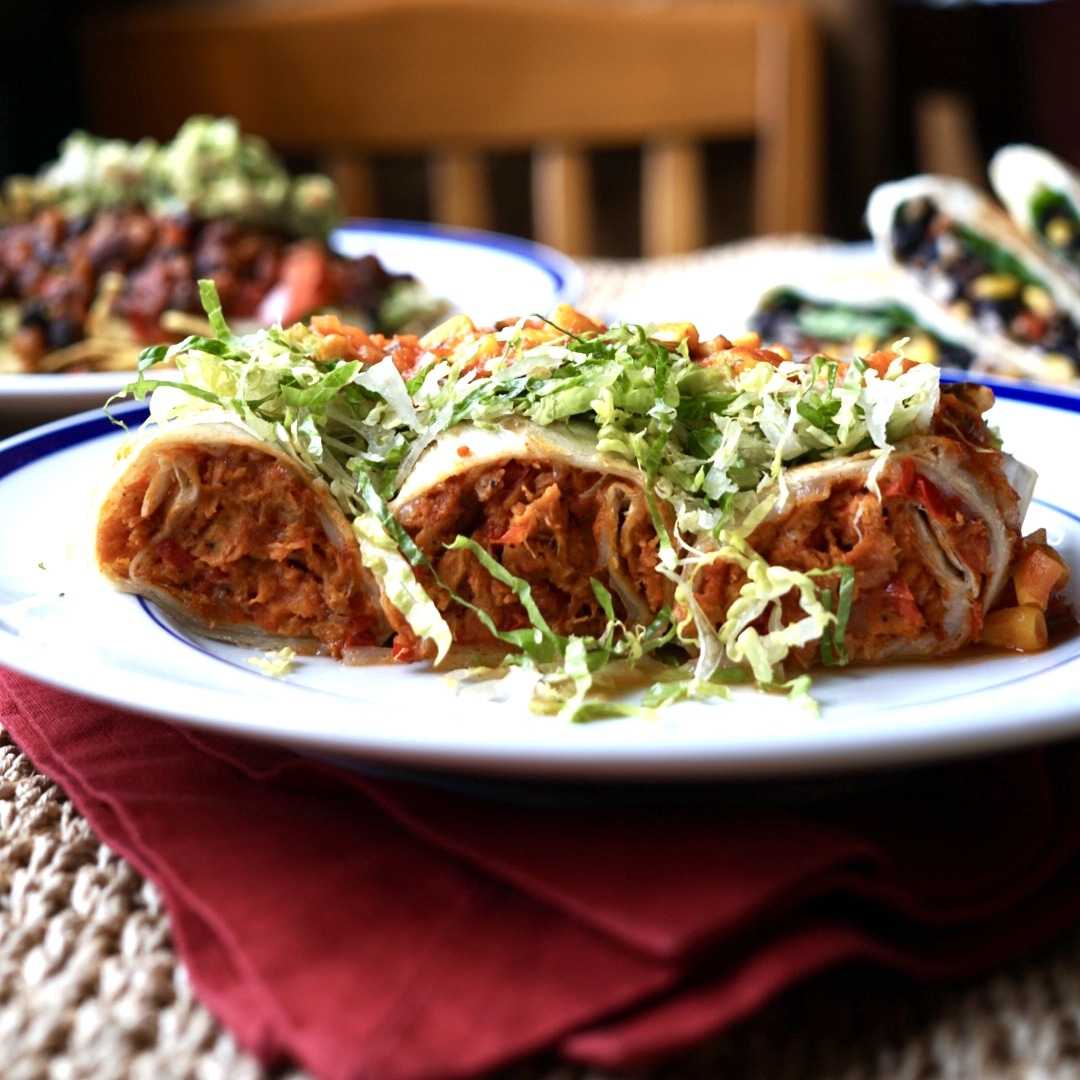 Cafe Sunflower
12 Cafe Sunflower
Atlanta, GA
Stranger Things' Sadie Sink has a soft spot for the vegan chicken and waffles at Cafe Sunflower. This celebrity-approved brunch special features a fluffy-on-the-inside, crispy-on-the-outside waffle topped with vegan fried chicken seitan and maple mustard syrup, doused in whipped cream. Reservations are highly recommended.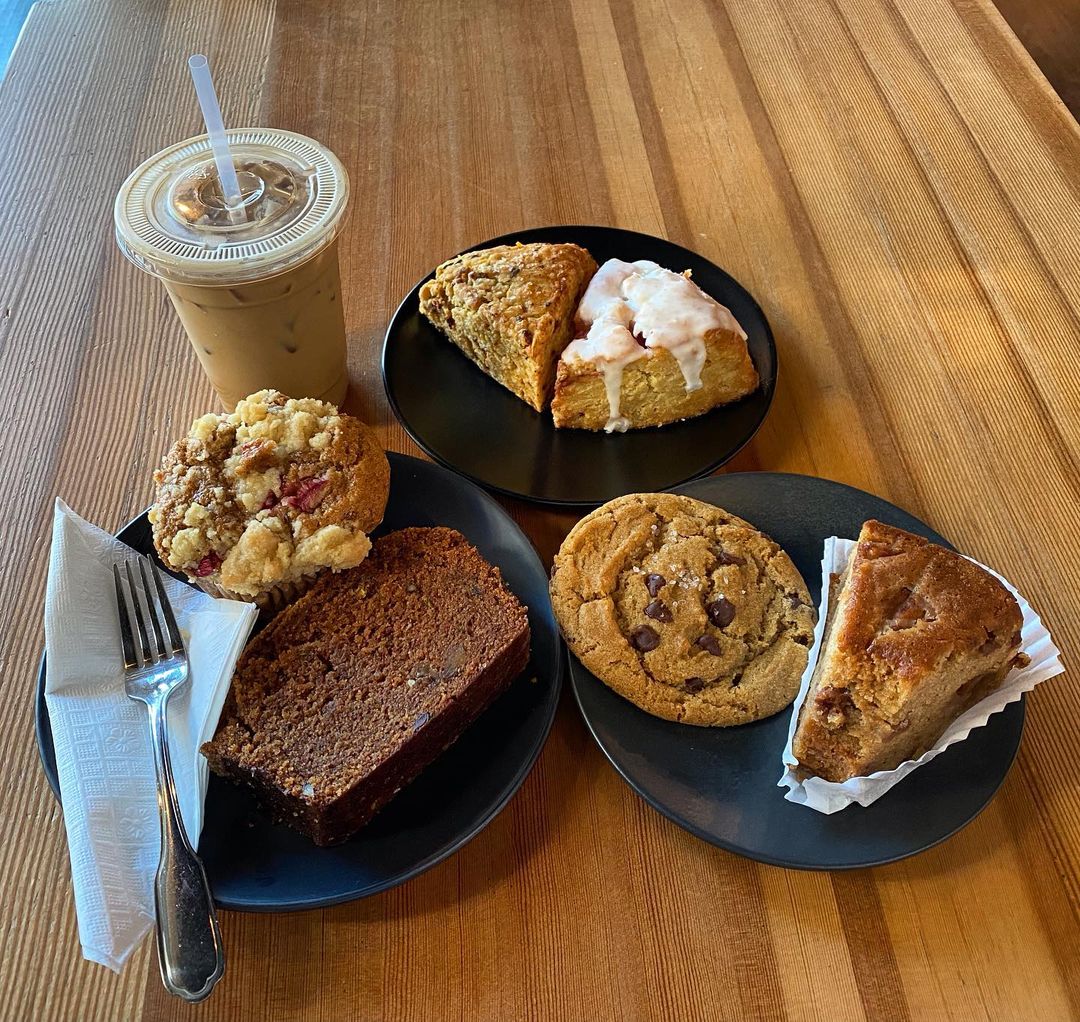 Oracle Coffee Company
13Oracle Coffee Company
Portland, OR
Fall Out Boy drummer Andrew Hurley decided to get into the hospitality business himself. The vegan alternative rocker opened this third-wave coffee shop in Portland in 2017. No doubt his bandmates have sipped many a plant milk cortado and nibbled a local artisanal vegan Doe Donut.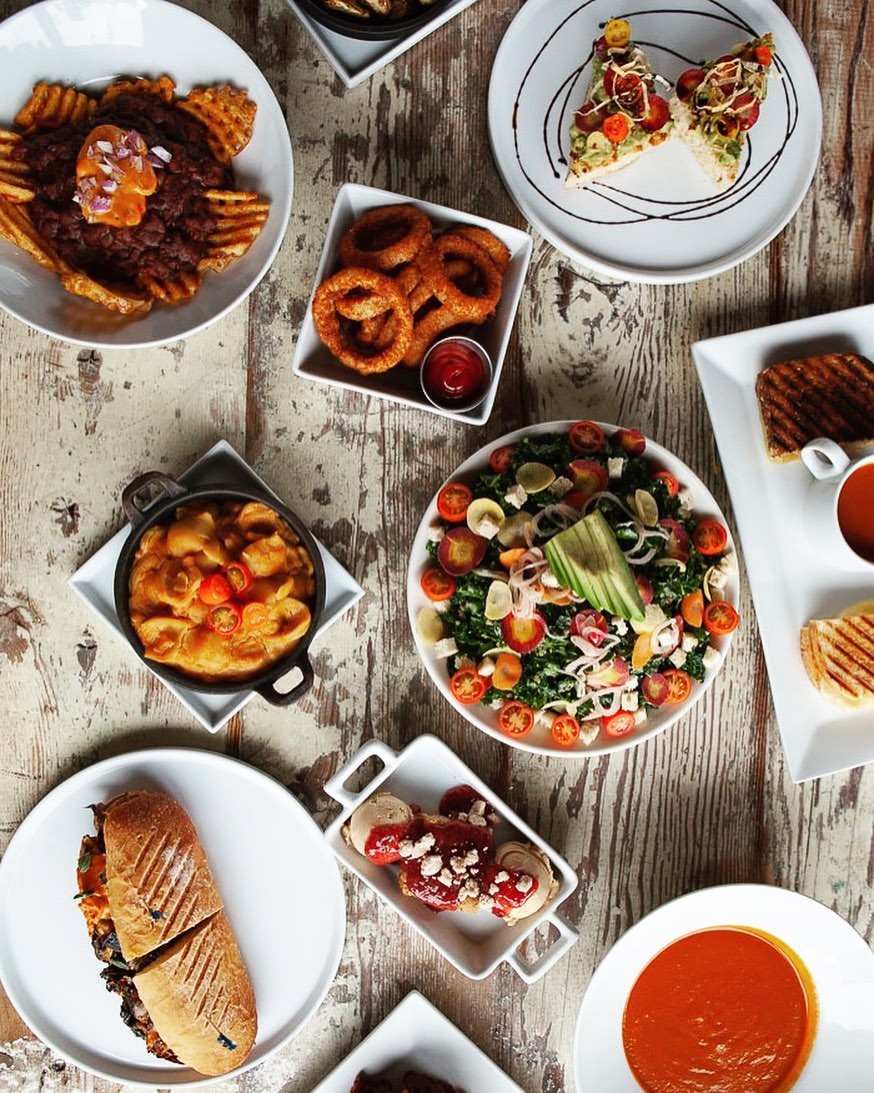 Vegetable
14 Vegetable
Los Angeles, CA
This intimate, relaxed restaurant often gets overlooked by the vegan crowds of Los Angeles, which works in favor of celebrities hoping to dine under the radar. Regulars have spotted Steve-O, Miley Cyrus, Liam Hemsworth, Billy Corgan, Rachel McAdams, Ariana Grande, Rob Zombie, Sasha Baron Cohen, Daisy Fuentes and Richard Marx, Olivia Munn, Mayim Bialik, Christine Taylor, Kate Mara, Paul Rudd, Jennifer Coolidge, Leah Thompson, Sam Waterston, Sean Gunn, and Moby ("of course," they added, referring to the latter). It's safe to assume that the word has spread about this vegetable-focused comfort food within the A-list celebrity circles.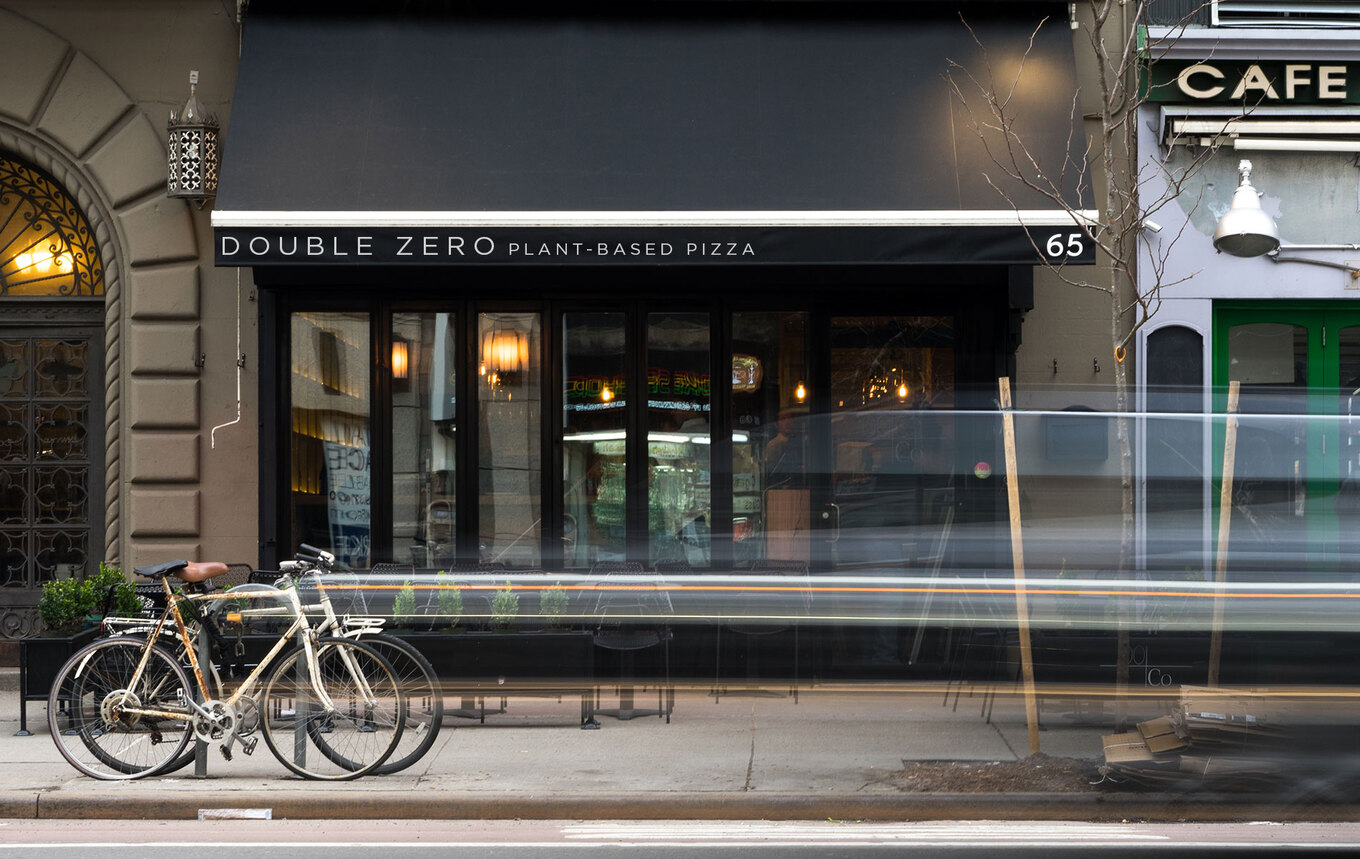 Double Zero
15 Double Zero
New York, NY
Part of celebrity chef Matthew Kenney's vast plant-based hospitality empire, this hotspot attracts the NYC elite who are craving something more than the standard New York slice. Kenny's light-as-air crusts and inventive vegetable-based toppings keep celebrities such as Miley Cyrus, Lenny Kravitz, and Dave Portnoy regularly rotating through.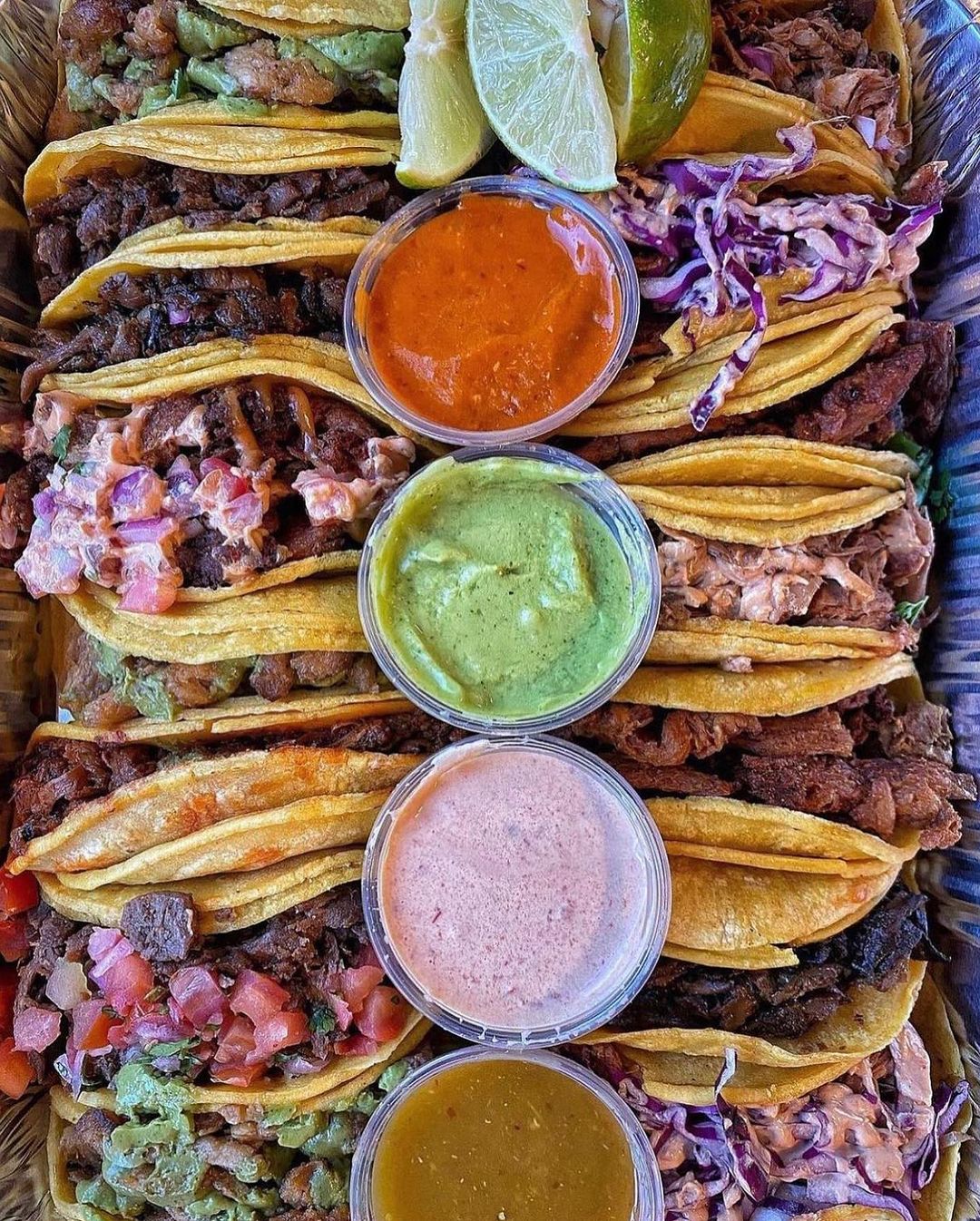 El Cocinero
16 El Cocinero
Van Nuys, CA
El Cocinero is a 100-percent vegan Mexican restaurant that serves up plant-based delights including cheese-loaded nachos, vegan chicken burritos, and much more. Some of its most famous fans include Lizzo, Jaden Smith, Tobey Maguire, and Mena Massoud.
For more celebrity news, read: