If you're anything like the author of this article, you believe that every taco, sandwich, or plate of noodles is bettered by a scorching dash of fiery hot sauce or a sprinkle of red pepper flakes. While for some, spice may be exclusively reserved for curries, hot wings, and chili, a strong kick can be enjoyed in pretty much anything these days due to the culinary creativity of our favorite chefs and bloggers. From subtly spicy jalapeño to blowtorch-level habanero, here are 10 ways to get all fired up.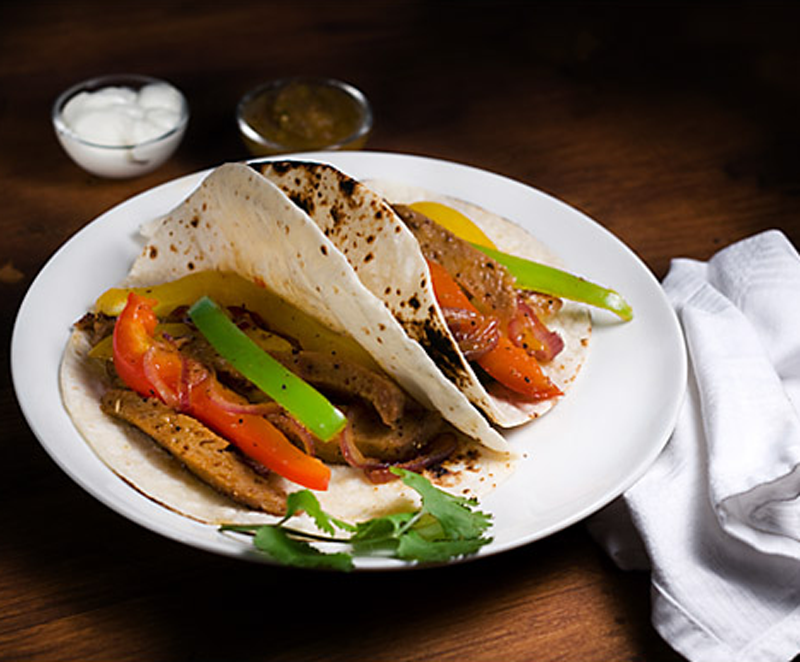 1. Seitan Fajitas with Papaya-Habanero Salsa
Sizzling hot fajitas are the perfect way to turn yawn-inducing veggies into a party in your mouth. This recipe from Spicie Foodie combines hearty seitan and bright bell peppers with abundant seasoning (think onion, garlic, cumin, and cayenne), then takes it to the next level with papaya-habanero salsa. The cool sweetness of papaya perfectly compliments red-hot habanero, but be careful—a little 'nero goes a long way!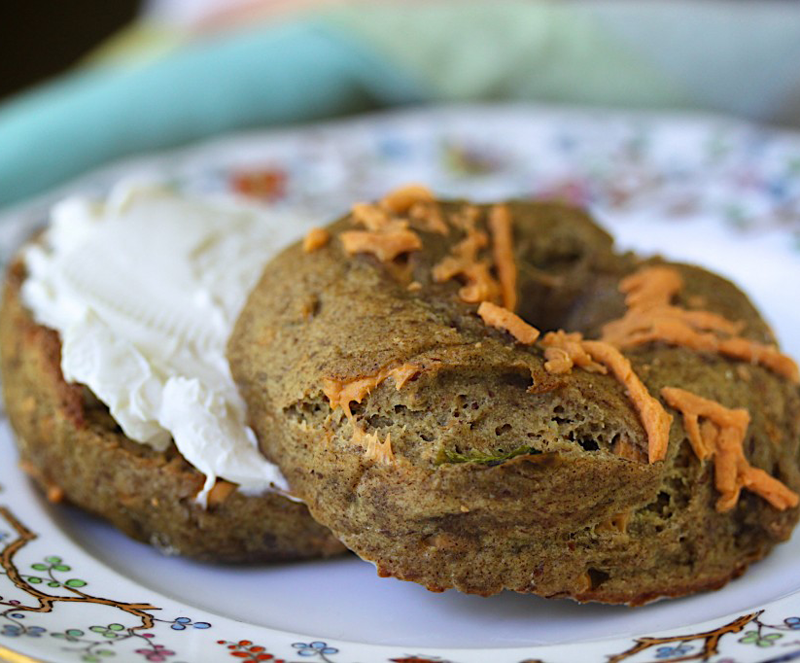 2. Jalapeño Cheddar Bagels
See the softer side of spice with these doughy, cheesy wonders from Allyson Kramer. Store-bought bagels can't compare to these fresh, homemade ones topped with vegan cheddar, and the perfect complement is your favorite shmear. The result: a hint of wake-me-up heat for the pre-11am scene.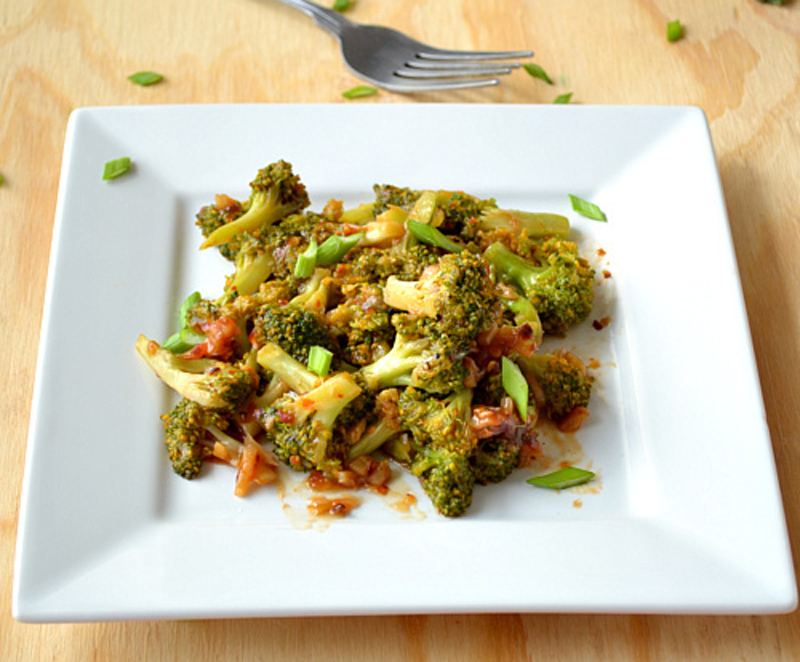 3. Broccoli in Hot Garlic Sauce
Healthy and hot go hand in hand (in more ways than one). Our old pal broccoli gets a spicy makeover in this recipe from Spicy Treats. Red chile flakes, red onion, garlic, and hot sauce are just a few of the elements that pack this dish with vibrant, Eastern-inspired flavor. Plus, it's easily customized to suit your personal heat tolerance (PHT?).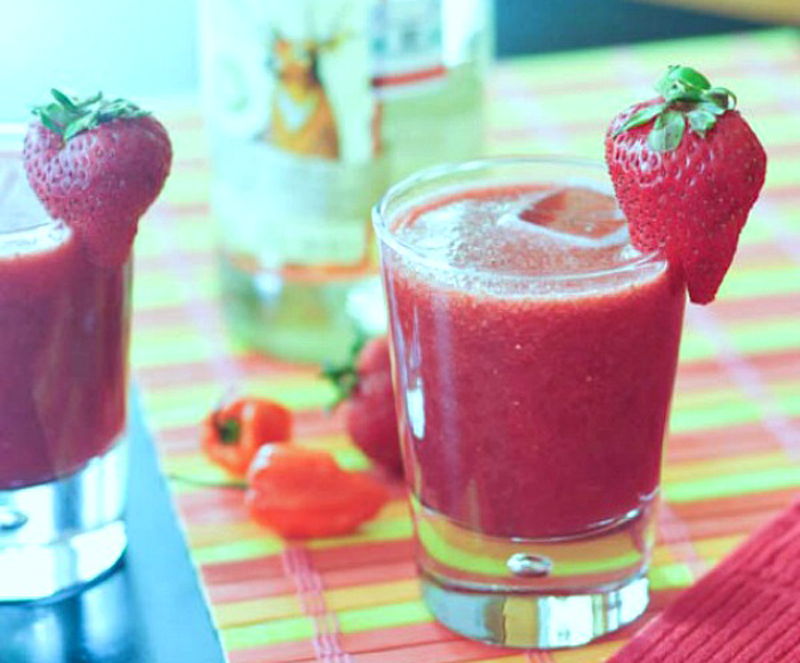 4. Strawberry Habanero Margaritas
Margaritas are typically the antidote to a spicy Mexican meal, but these Strawberry Habanero Margaritas from Spabettie have a unique twist. In addition to their inclusion of juicy strawberry and super-hot habanero, they have a coconut water base that adds a little je ne sais quoi. And did we mention the tequila? Because that doesn't hurt either.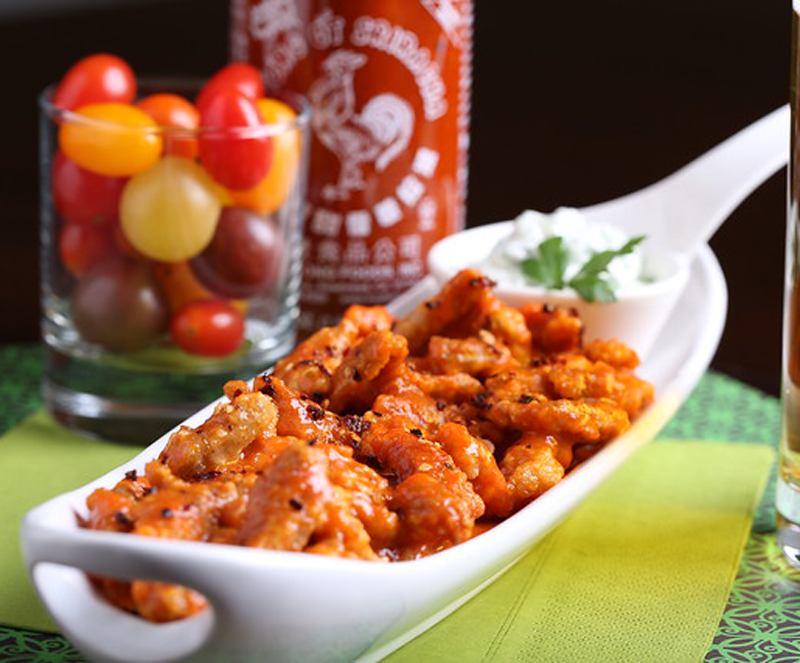 5. Sriracha Habanero Vegan Buffalo Wings
When two fires combine, do they form an even bigger fire? Does one swallow the other, or does a gate to hell just open on the spot? These questions can only be answered when one makes Olives For Dinner's Sriracha Habanero Vegan Buffalo Wings, which spike an already-peppery Sriracha glaze with merciless habanero. Thankfully, the recipe includes a parsley-garlic "cooling sauce."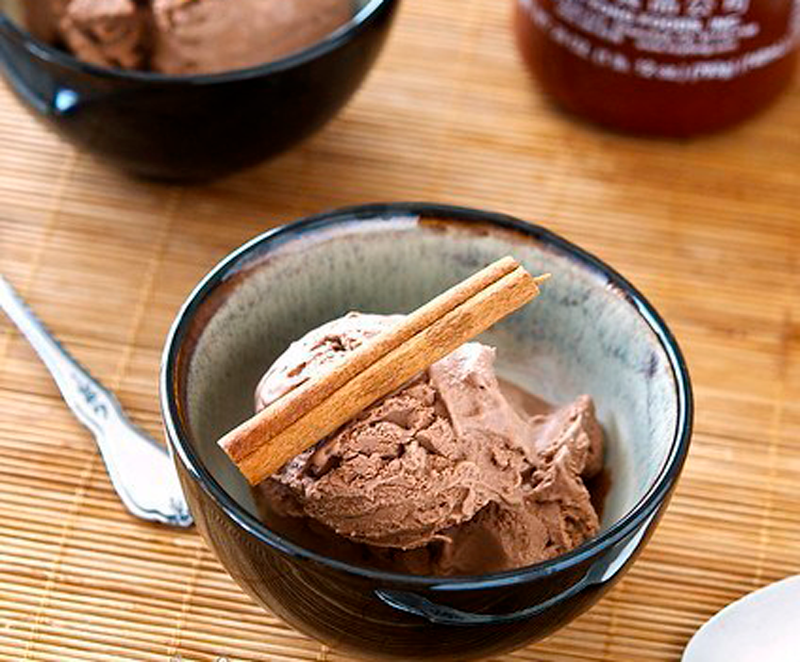 6. Chocolate Sriracha Ice Cream
Confused by the idea of a hot frozen dessert? Nope, it won't melt faster than any other ice cream—it's the sriracha and cinnamon that bring this creamy creation to our list. Think Mexican hot chocolate on steroids, and in your freezer. You'll be surprised by how well pepper sauce fits in with its smooth coconut-milk base.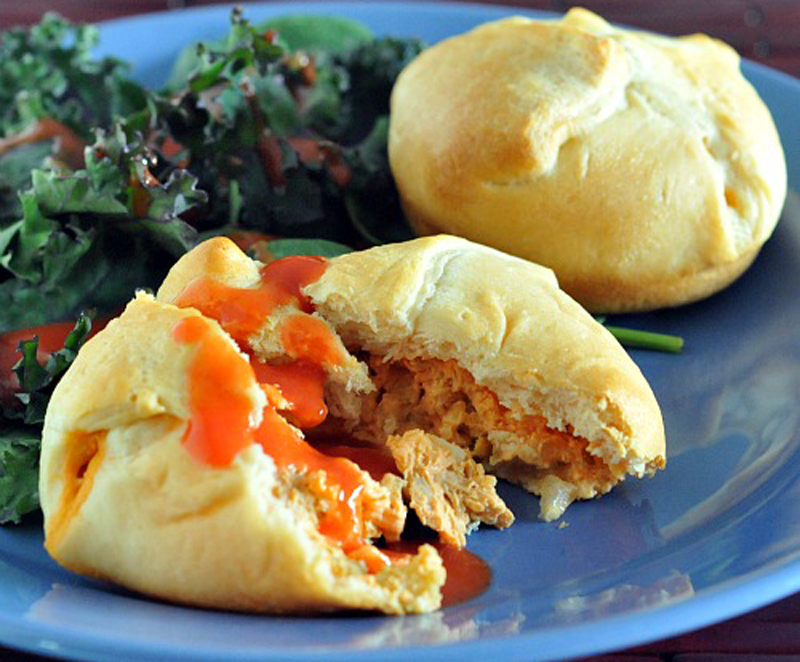 7. Caramelized Onion Buffalo Tarts
Blogger Spabettie is clearly a big fan of buffalo—in addition to her ability to conjugate this tangy sauce into seemingly endless dip creations, she also pioneered the vegan Caramelized Onion Buffalo Tart. Stuffed with soy curls, Frank's Red Hot sauce, vegan cream cheese, sour cream, cheddar, celery, and sweet caramelized onions, these savory pastries are to-die-for.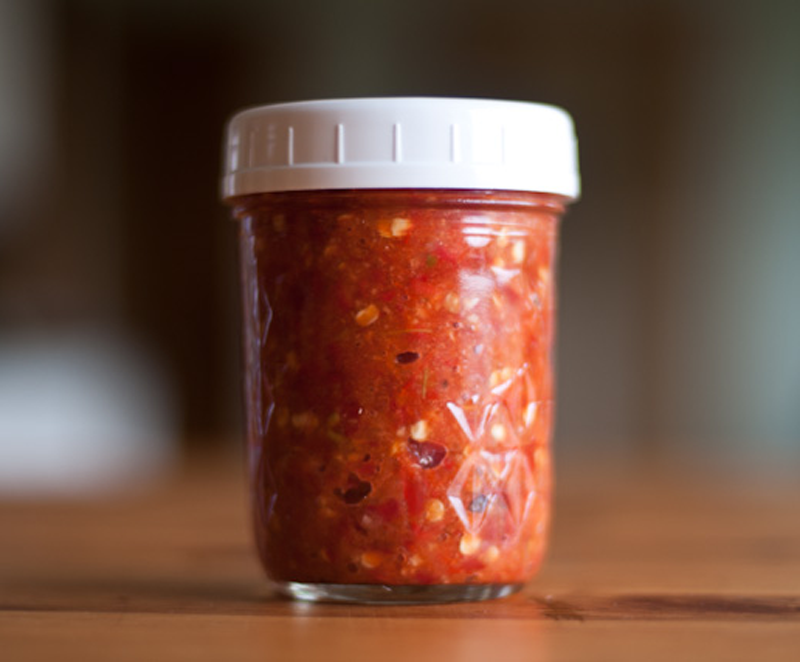 8. DIY Chile Garlic Sauce
Wishing you could customize your very own chile sauce (and subsequently smear it on every food in sight)? This guide from Healthy Green Kitchen helps you set the stage for a condiment ranging from pleasantly piquant to … well … remember that episode of The Simpsons when Homer eats the Guatemalan insanity peppers at the chili cook-off, starts hallucinating, and goes on a spirit quest in the desert with a coyote voiced by Johnny Cash? Like that, if you so desire.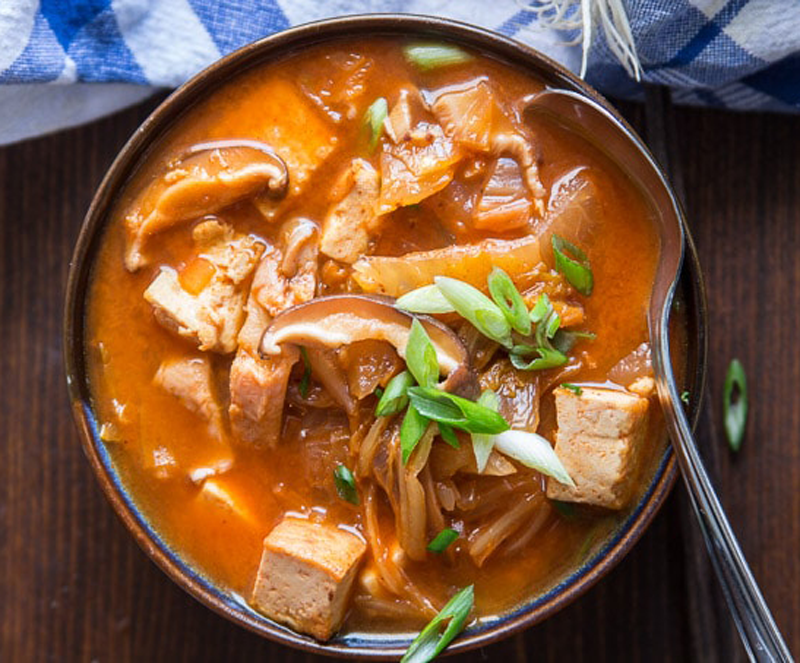 9. Kimchi Stew
We love the distinctively spicy flavor of Korean kimchi, and this Kimchi Stew features it front and center alongside a satisfying medley of veggies (tofu, mushrooms, and onions galore). You can also include gochujang, or red pepper paste, to make this stew even more red-hot.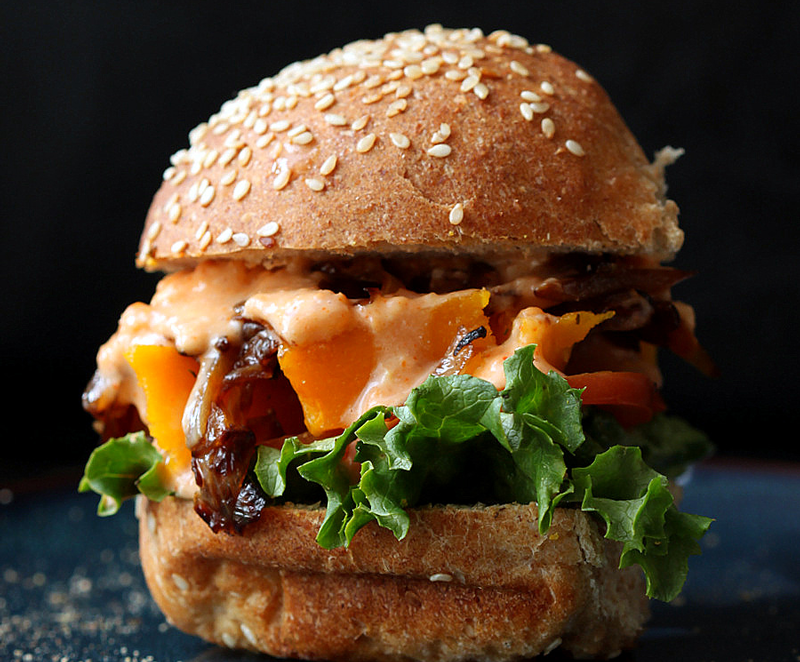 10. Roasted Butternut Squash Sliders with Balsamic Caramelized Onions and Sriracha Mayo
Is any good countdown really complete without a juicy (veggie) burger? We think not. So feast your eyes (and hopefully your stomach) on these Roasted Butternut Squash Sliders from Vegan Richa. The devil's in the details: caramelized onions and sriracha mayo make these sandwiches truly drool-worthy. Our next step: keep a vat of spicy mayo on the premises at all times.