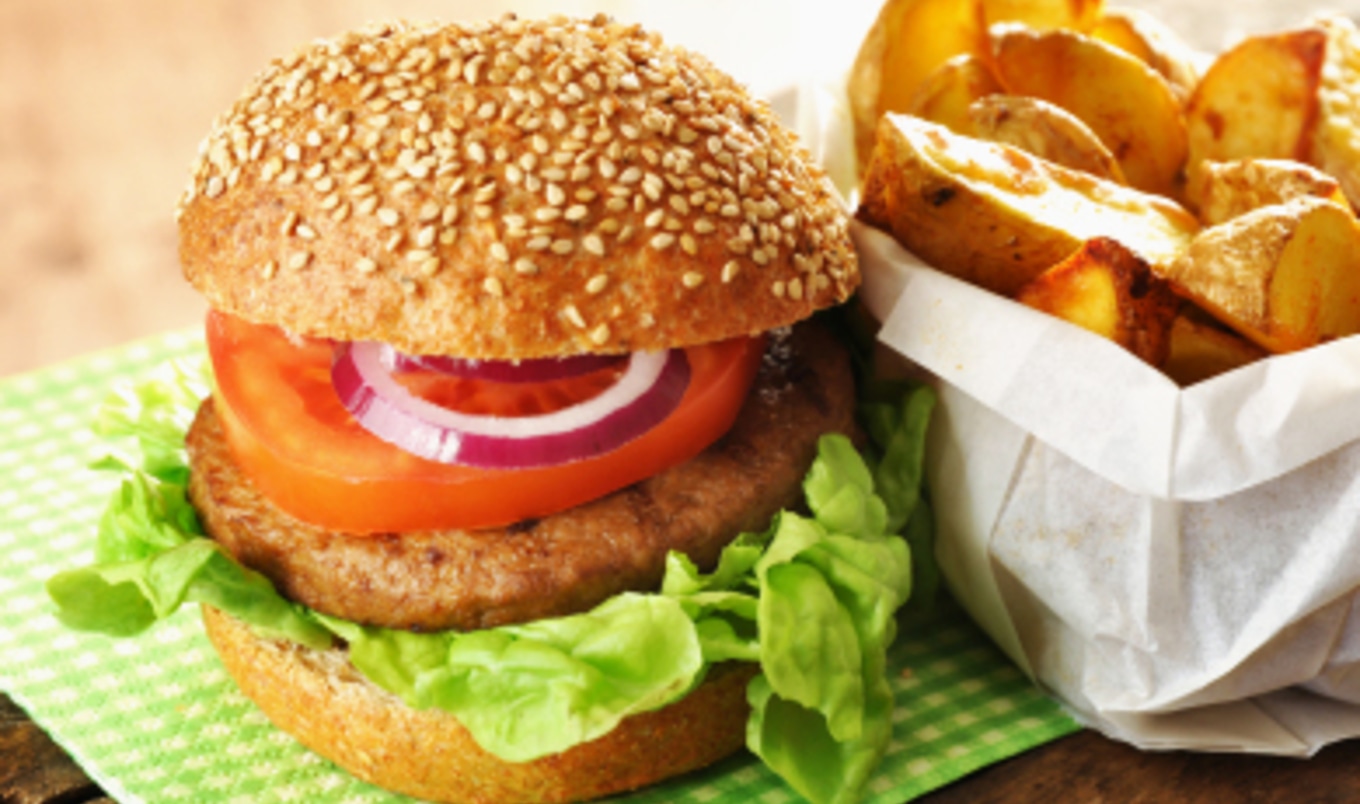 Serve up these hearty vegan burgers at your Memorial Day barbecue.
May 26, 2013
Makes 4 burgers
What you need:
1 14-ounce package Gimme Lean beef
1/4 cup finely chopped breadcrumbs
1/2 cup chopped onions
3 garlic cloves, chopped
2 tablespoons soy sauce
2 tablespoons port wine
1 tablespoon chopped fresh oregano
1 tablespoon chopped fresh basil
2 tablespoons vegetable oil
1 medium tomato, sliced
1 medium avocado, sliced
4 burger buns
What you do:
In a medium bowl, combine vegan beef, breadcrumbs, onion, garlic, soy sauce, port, oregano, and basil until well combined. Form mixture into 4 patties.
In a heavy-bottomed skillet over medium-high heat, heat oil. Cook burgers until browned, about 4 minutes, then flip and cook an additional 4 minutes. Top with tomato and avocado slices and serve on buns.