This Mother's Day, show your mom how much she means to you by making her a homemade brunch fit for a queen. Not only are these dishes decadent and delicious, but they're also vegan—so can you can effectively show compassion for all mothers, human and non-human, this May 12.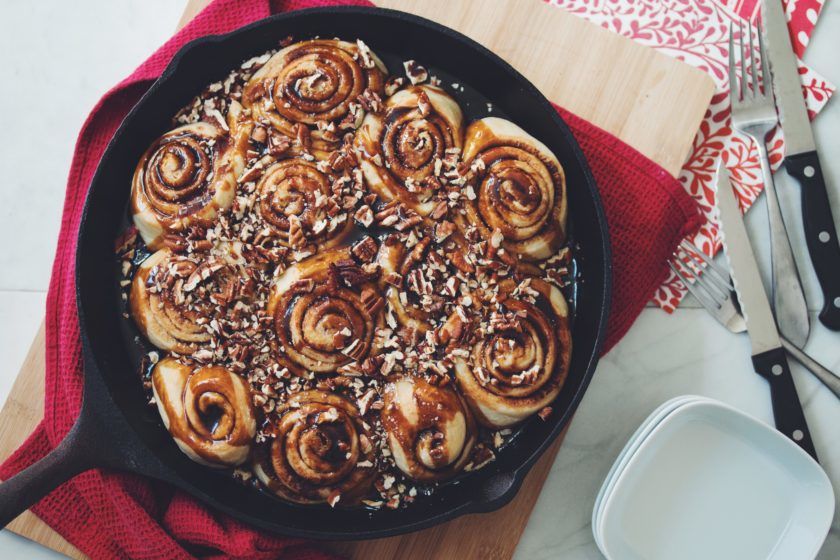 hot for food
1. Caramel Pecan Cinnamon Rolls
Wake your mom up with the sweet cinnamon-y scent of Hot For Food's sticky pecan cinnamon rolls for a decadent breakfast in bed.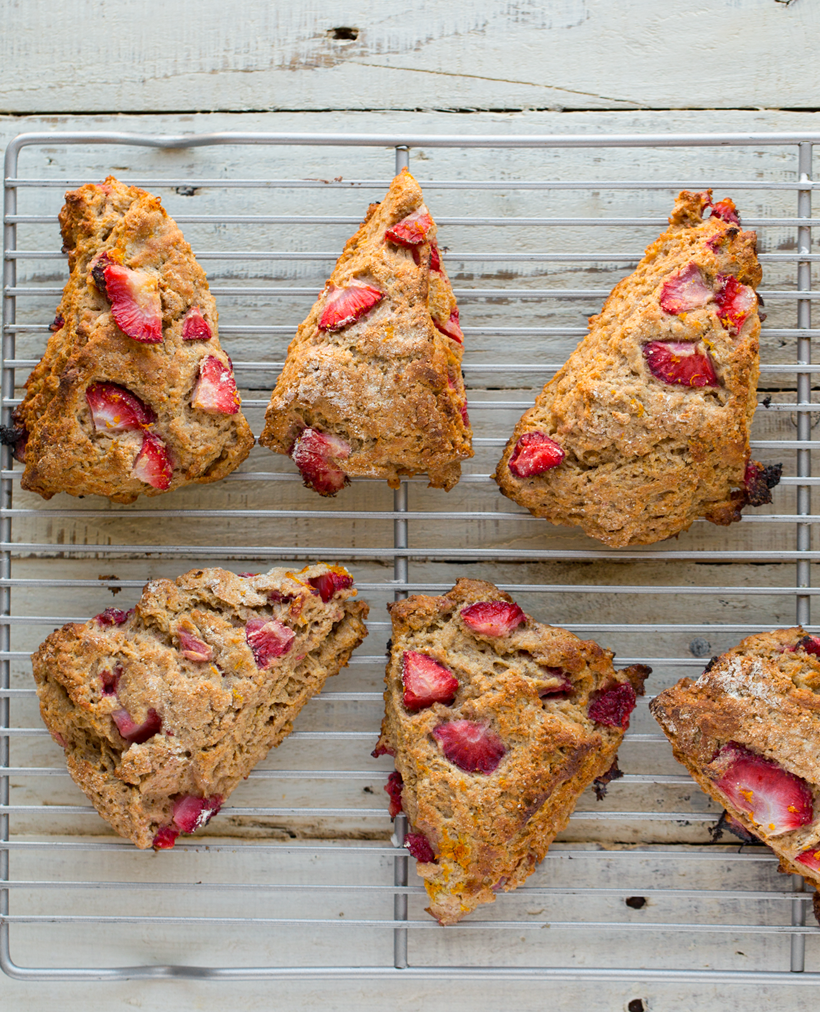 Healthy Happy Life
2. Strawberry Sunrise Scones
Make these bright and springy scones—bursting with fresh berries—to show your mom how much she means to you. For bonus points, slather the scones with Miyoko's artisanal butter.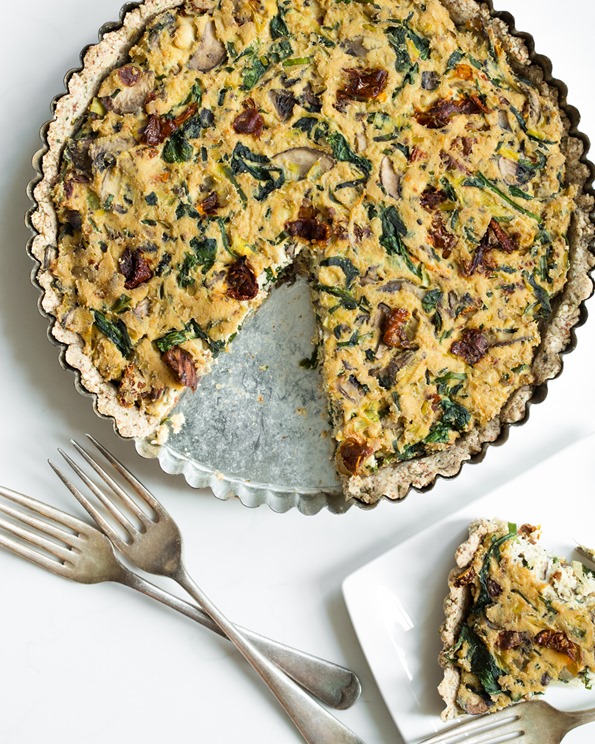 Oh She Glows
3. Sundried Tomato, Mushroom, and Spinach Quiche
Go the savory route with Oh She Glows' rustic quiche, proving in the process that eggs are not needed to craft a delicious breakfast.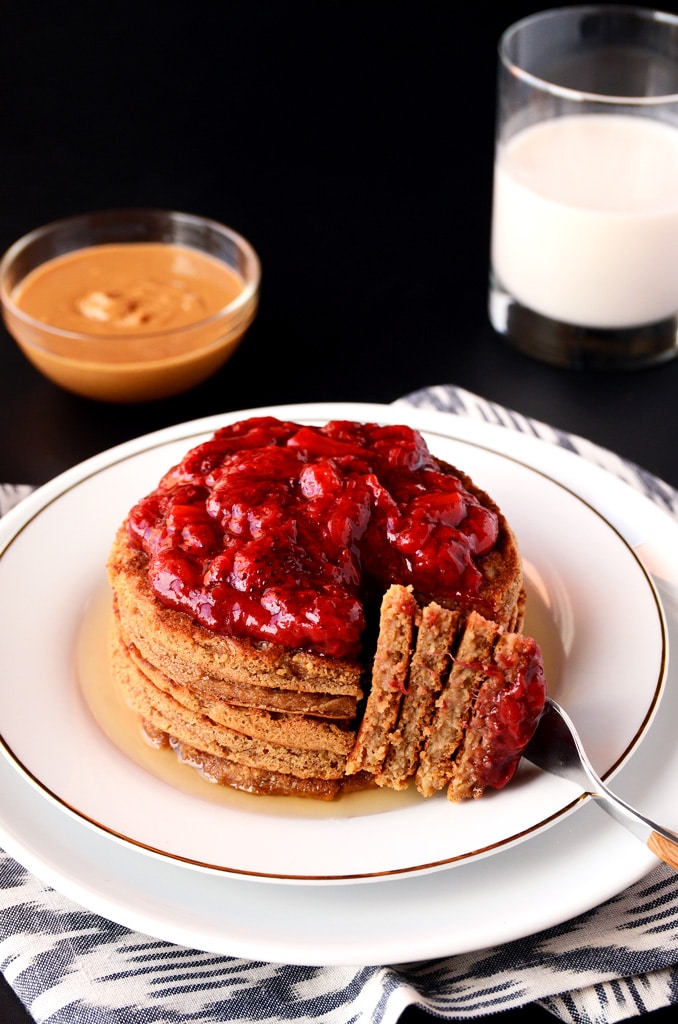 Blissful Basil
4. Peanut Butter + Jelly Pancakes
Reminisce with your mom over Blissful Basil's pancakes inspired by the classic peanut butter and jelly sandwich, synonymous with childhood.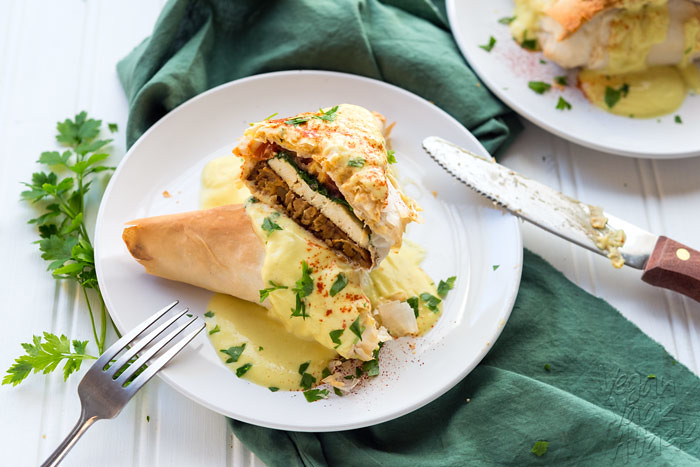 Vegan Yack Attack
5. Tofu Benedict Fillo Pockets
Put in just a bit more time and effort to whip up Vegan Yack Attack's impressive take on the classic brunch benedict.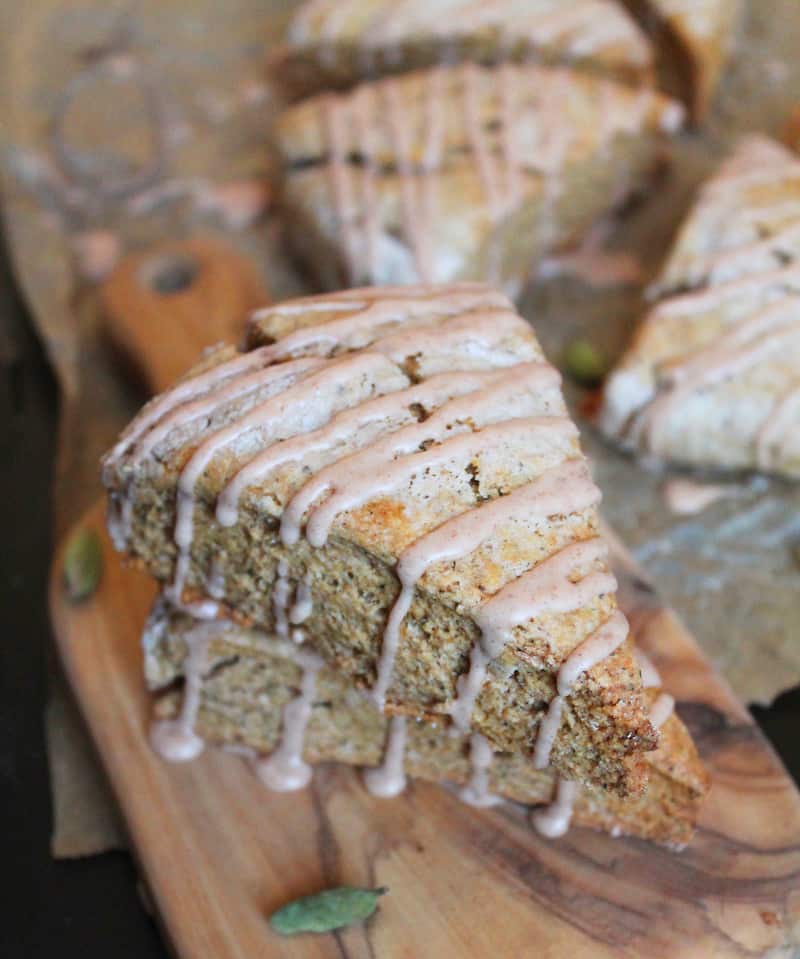 My Darling Vegan
6. Chai Spiced Scones with Cinnamon Glaze
These delicately spiced scones—paired with a steaming cup of earl grey tea—will make for the perfect slow morning at the kitchen table as you catch up with mom.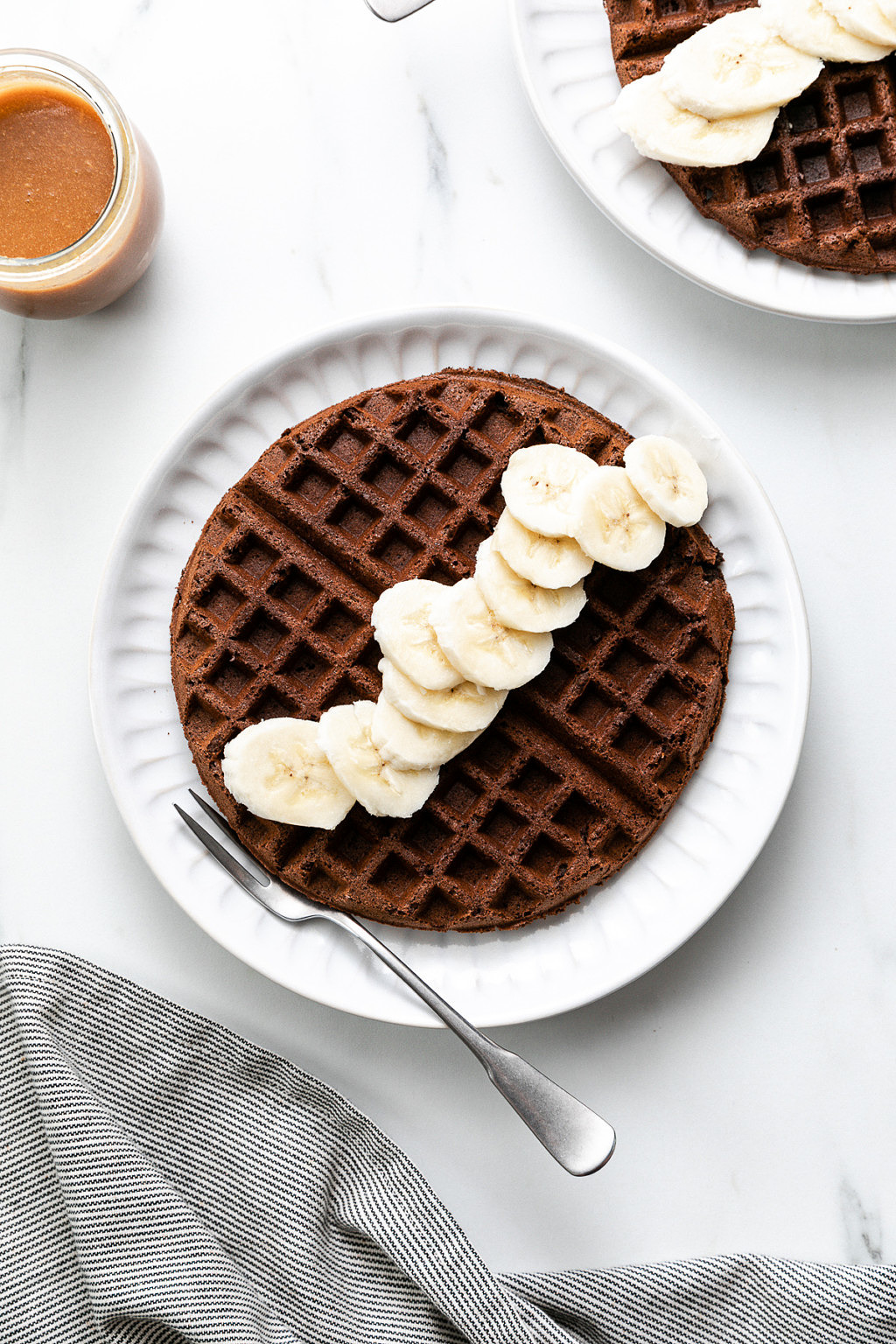 The Simple Veganista
7. Buckwheat Chocolate Waffles with Maple Nut Butter
The Simple Veganista's waffles are pure decadence, making them the perfect way to show your mom how much you care on her special day.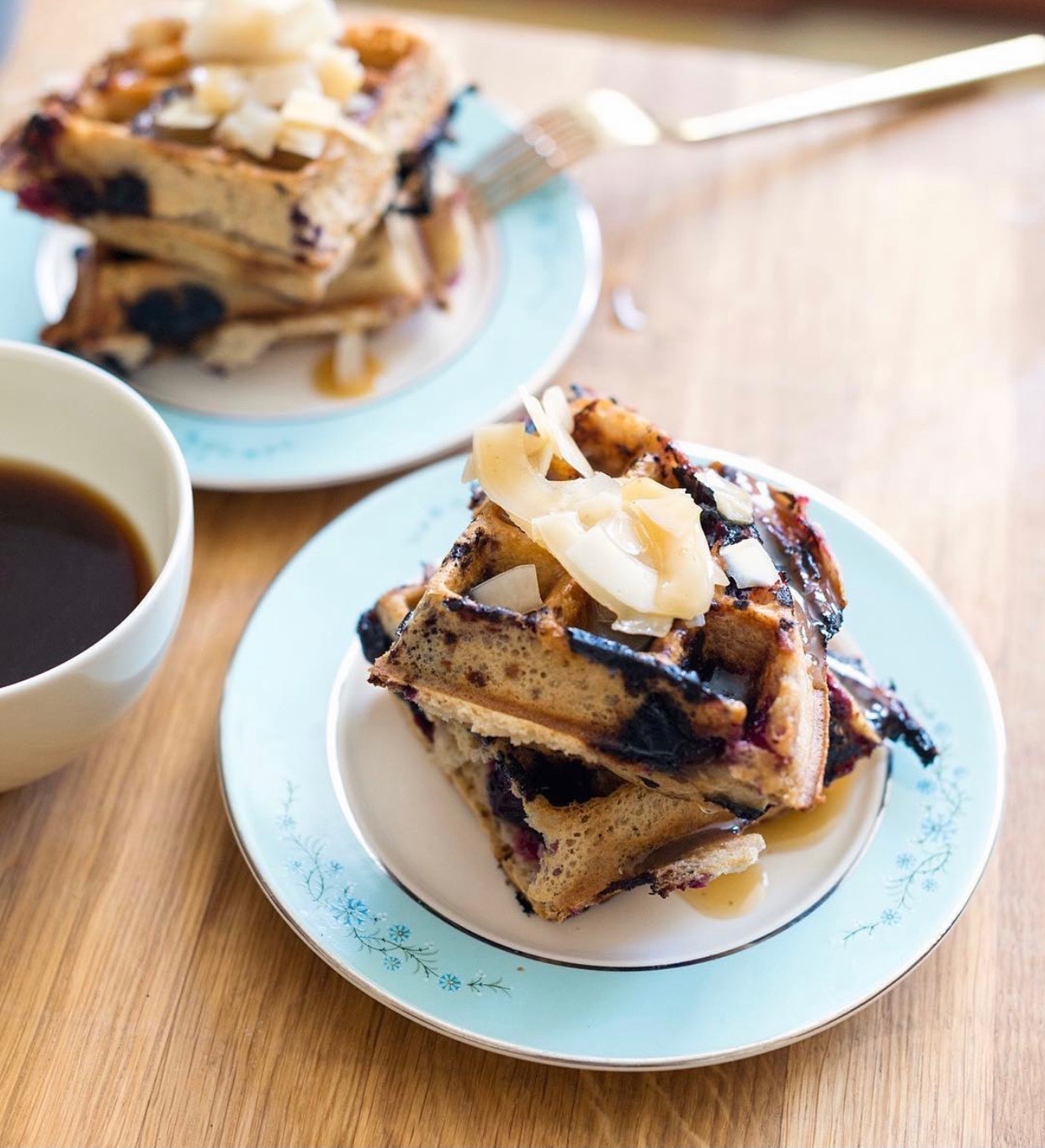 Jackie Sobon
8. Vegan Cherry Cheese Waffles
Pair sweet and savory with The Alchemist Chef's waffles drizzled with a coconut bacon sauce—the makings of a truly indulgent brunch feast.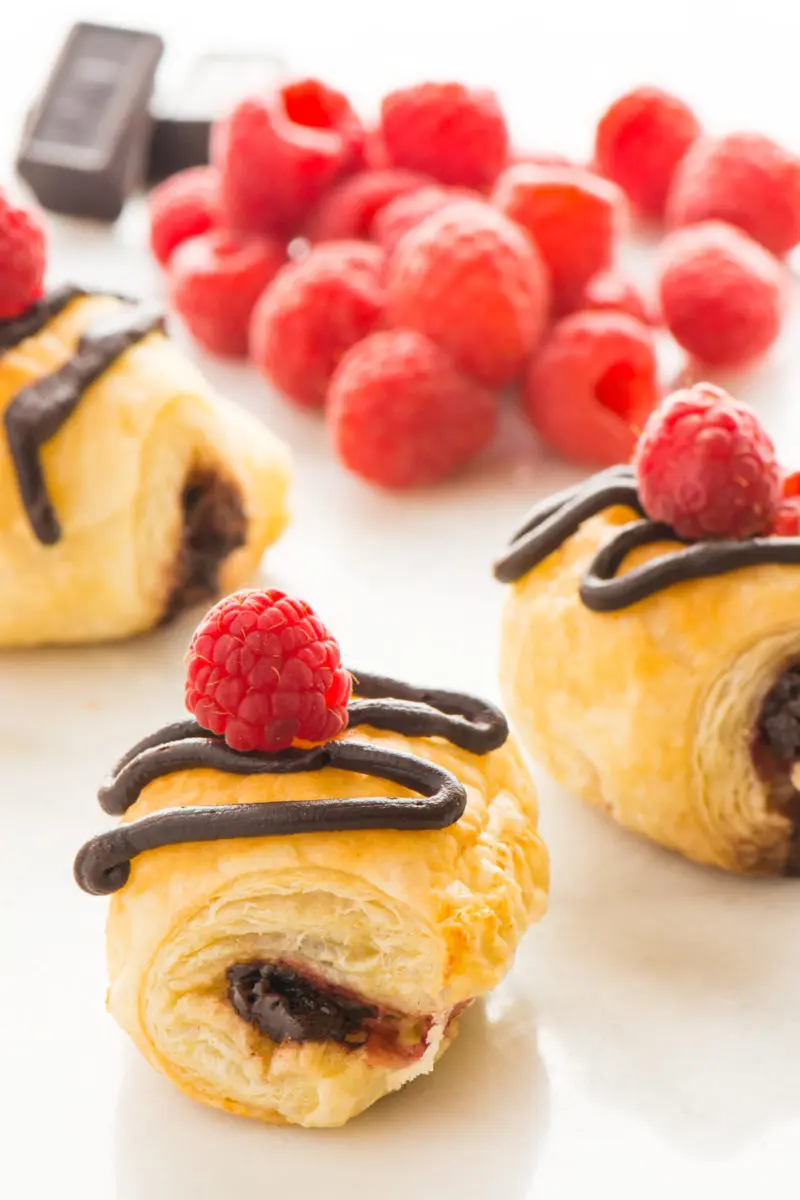 Namely Marly
9. Chocolate Croissants with Raspberries
Namely Marly's simplified take on the classic French pastry, made vegan, and stuffed with rich dairy-free chocolate and fresh raspberries, will make for the ultimate brunch.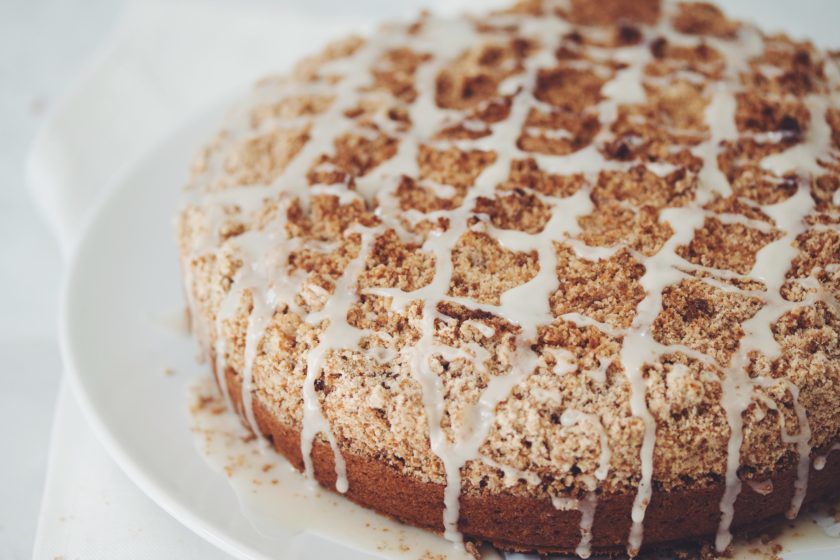 hot for food
10. Coffee Cake
Slice up this absolutely delicious coffee cake made with freshly-brewed coffee, a sugar crumb topping, and a vanilla drizzle—because Mother's Day is the perfect excuse to eat cake for breakfast.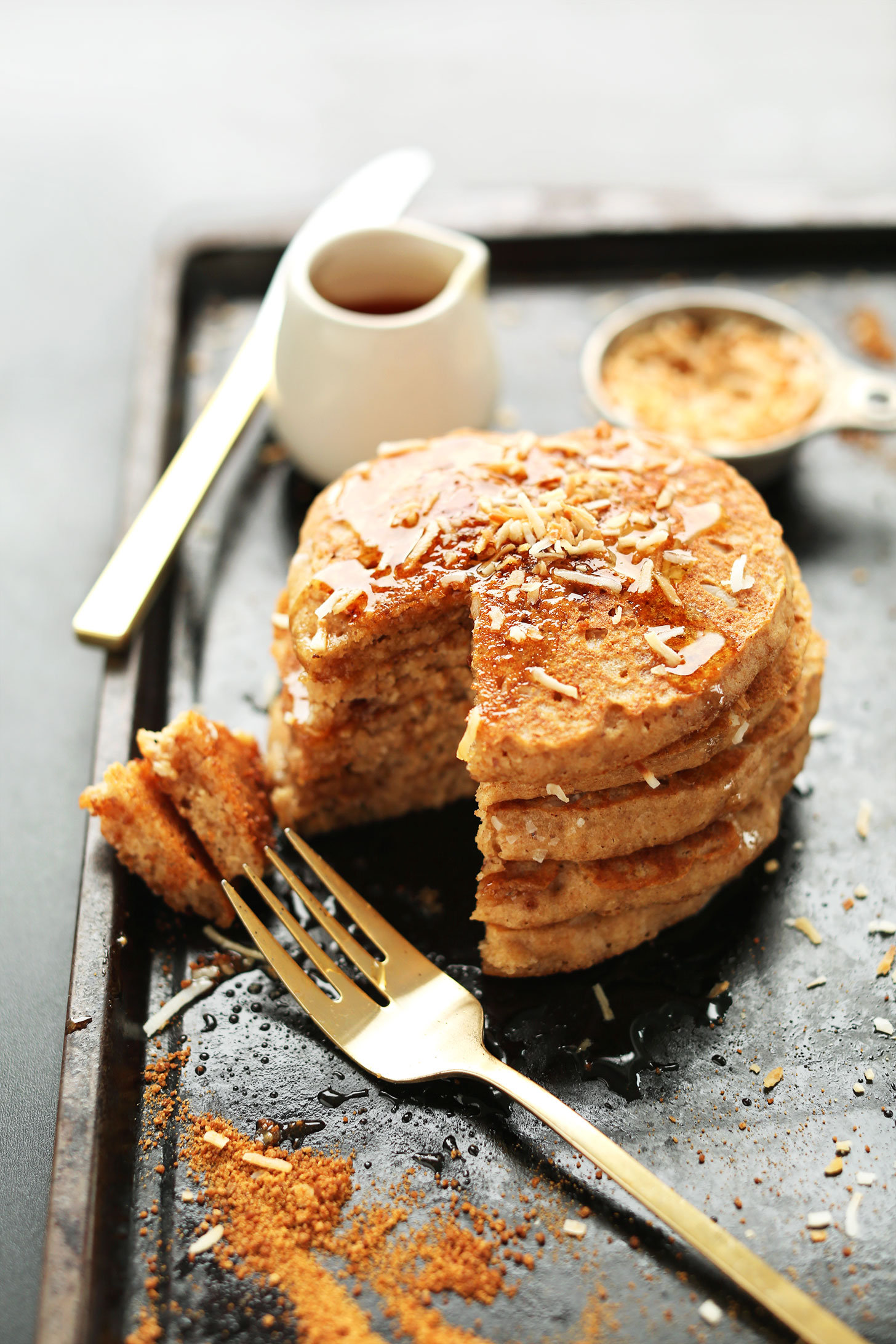 Minimalist Baker
11. Toasted Coconut Pancakes
This healthy take on pancakes by Minimalist Baker results in an absolutely delicious breakfast, packed with the flavor of coconut, thanks to the inclusion of toasted coconut, coconut milk, and coconut sugar.