Research suggests that half of Americans feel like they couldn't live without chocolate. And honestly, we have to agree. What's life without a sweet treat every now and again? While many chocolate desserts are made with dairy, animal ingredients are not necessary to create a delicious after-dinner indulgence. Each of the recipes below is super chocolatey, undeniably tasty, and 100 percent vegan.
The best vegan chocolate desserts to whip up now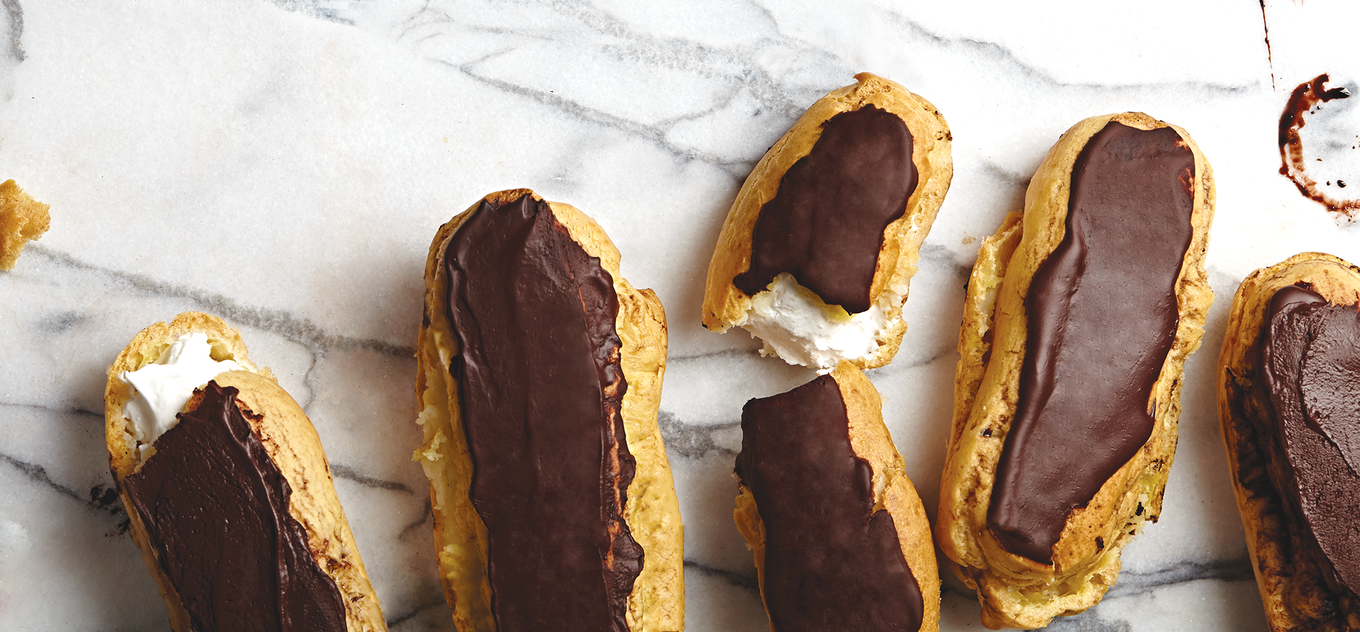 Vanessa K. Rees
1 Chocolate Eclairs With Coconut Whipped Cream
An éclair is the ultimate indulgent dessert, but traditionally, it's pretty dairy-heavy. For a (slightly) lighter, animal-free version, make this decadent choux pastry classic with chopped dark chocolate, whipped coconut cream, and vanilla bean custard.
Get the recipe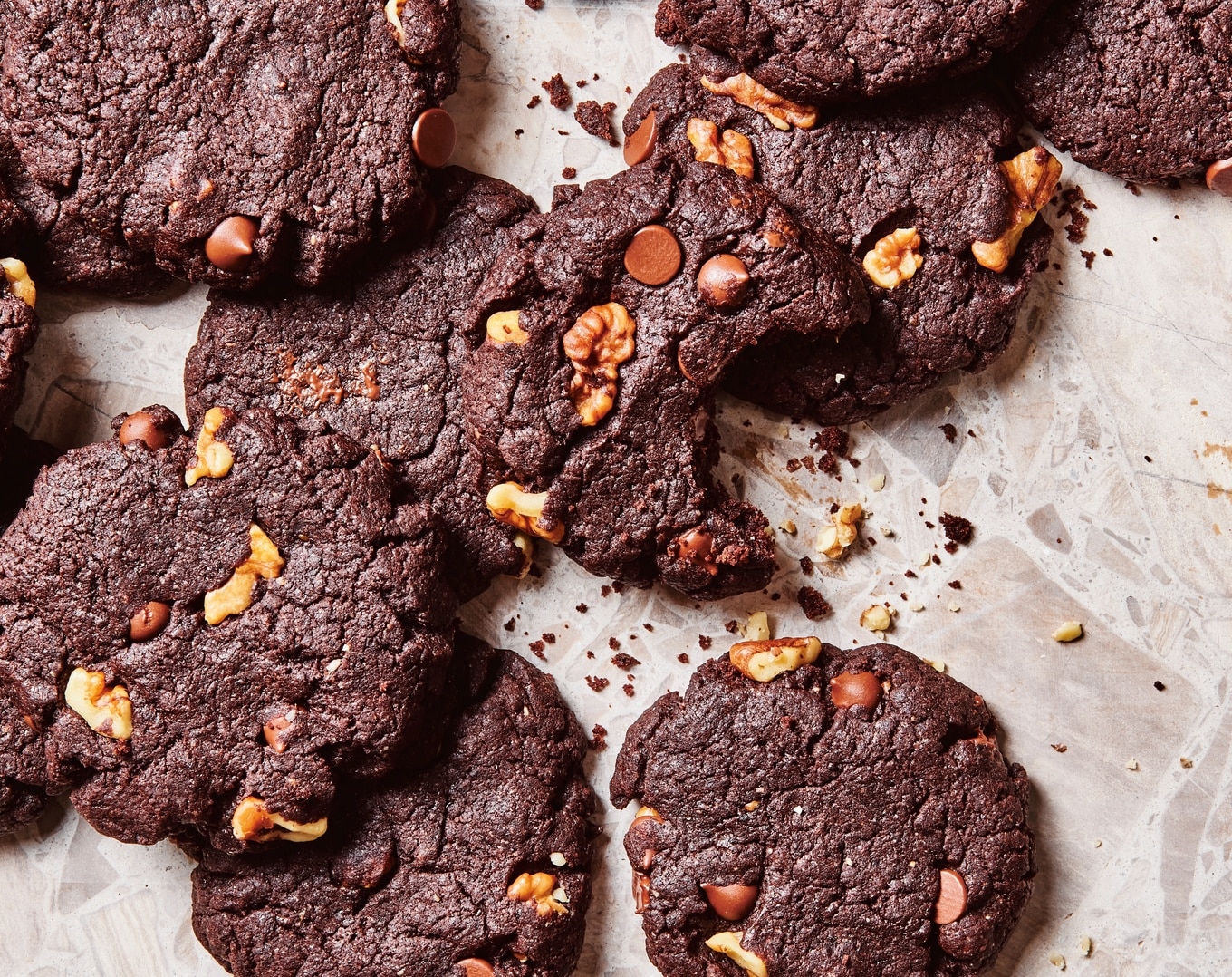 Sam Turnbull
2 Chunky Vegan Brownie Walnut Cookies
Can't decide between a cookie or a brownie? With this recipe, there's no need. Get the best of both worlds—and lots of chocolatey goodness, too.
Get the recipe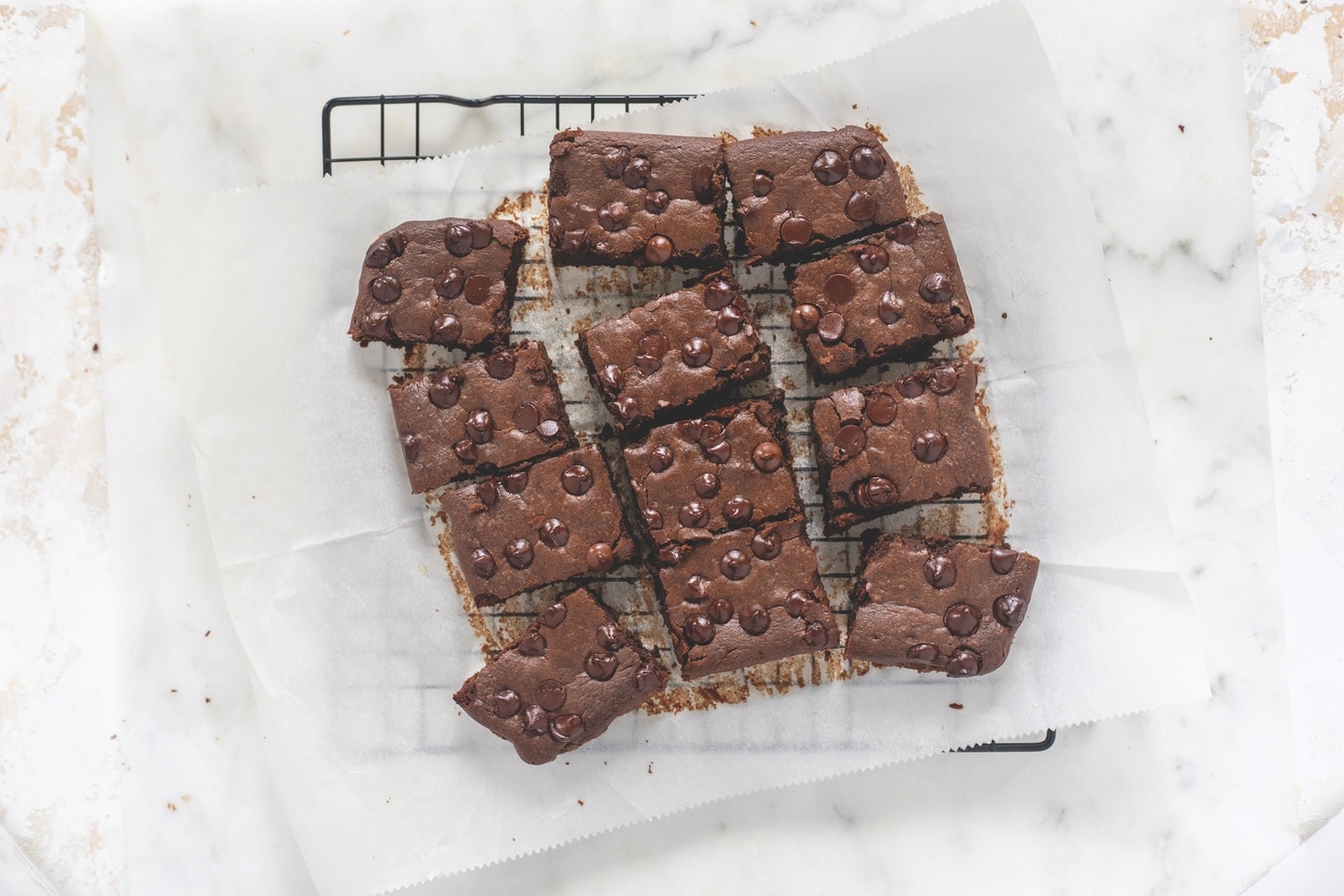 3 Sweet Potato and Tahini Chocolate Chip Brownies
You might not think of sweet potato as a dessert ingredient, but trust us, it works beautifully in this brownie recipe with tahini, cocoa powder, and chocolate chips.
Get the recipe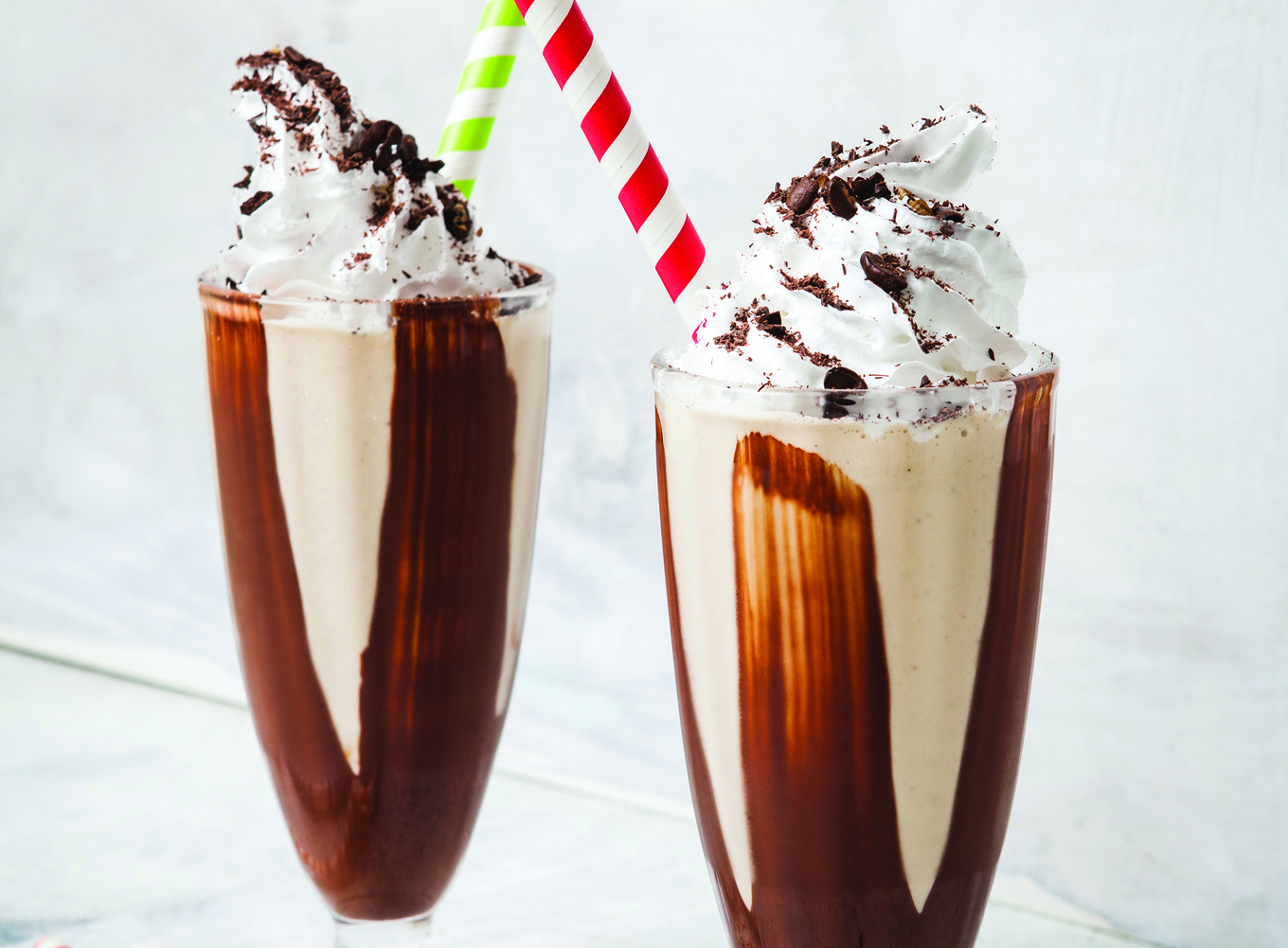 So Vegan
4 Rich Vegan Tahini Coffee Shake With Dark Chocolate
Chocolate and coffee are always a winning combination. Combine both in this velvety shake alongside tahini, vanilla ice cream, and whipped cream.
Get the recipe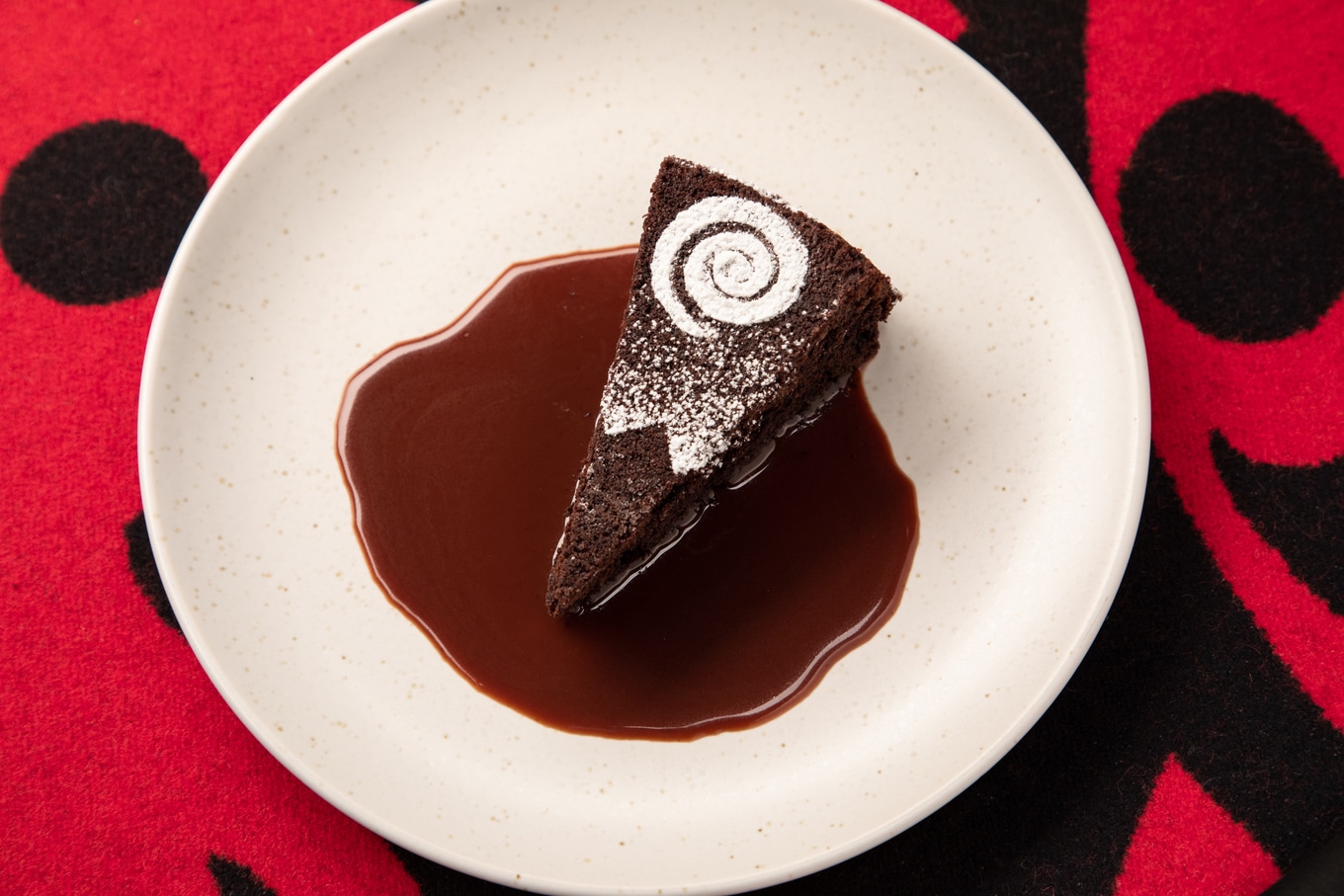 Seed to Plate, Soil to Sky
5 Simple Vegan Chocolate Piñon Cake
Taken from the popular "Seed to Plate, Soil to Sky" cookbook, this Native American cake is rich, buttery, and deliciously moist.
Get the recipe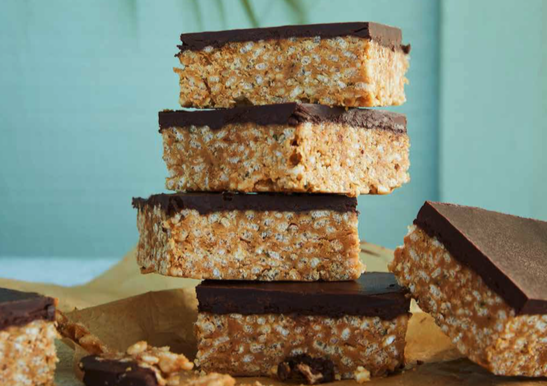 Andrea Hannemann
6 Chocolate-Covered Hemp Rice Crispy Treats
These simple rice crispy treats are a perfect kid-friendly dessert. They're low-maintenance, low-bake, and super tasty.
Get the recipe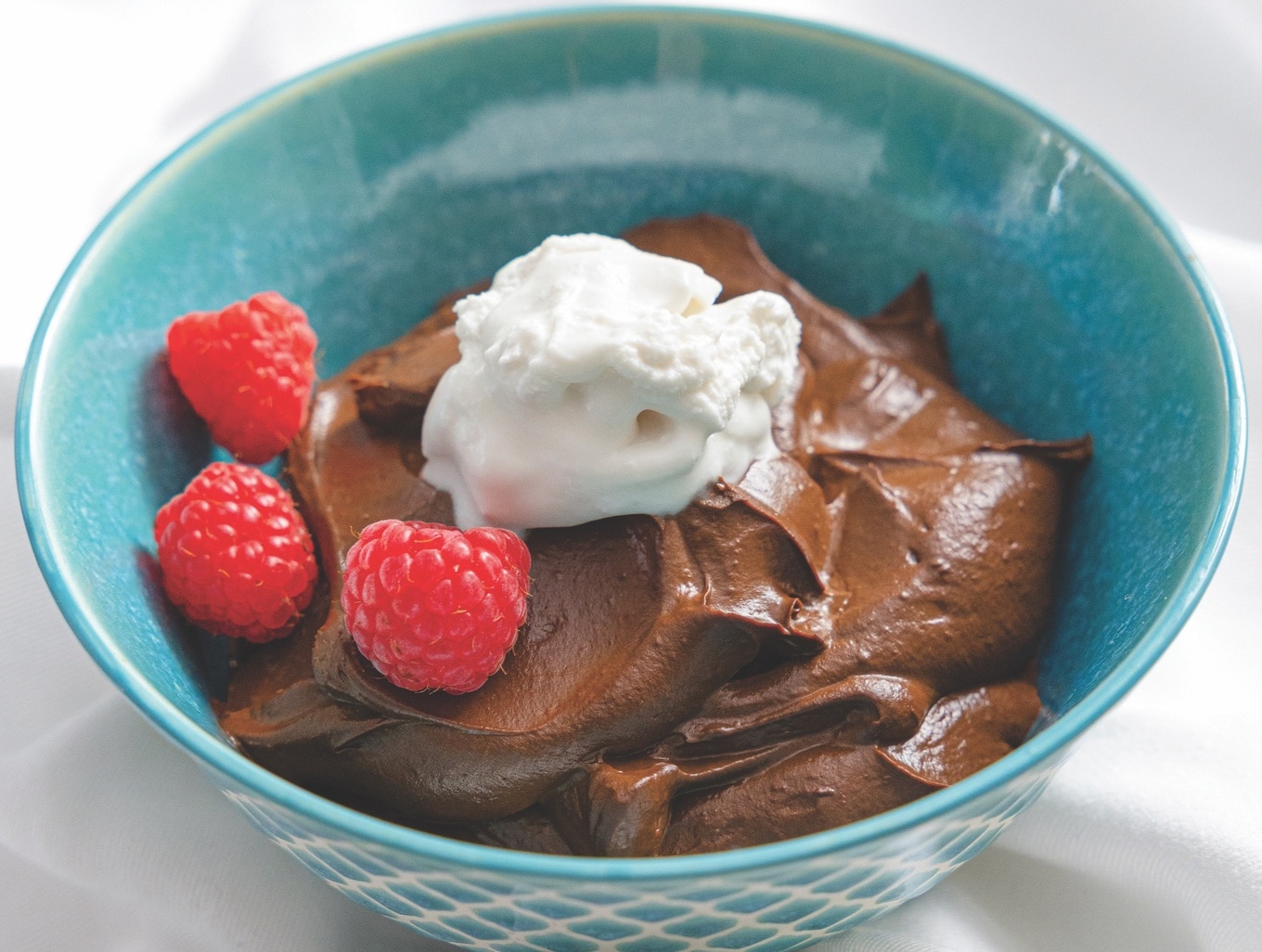 7 Silky Vegan Chocolate Avocado Mousse
Just like sweet potato, creamy avocado is a perfect dessert ingredient. Try it out for yourself in this silky, delicious, chocolatey mousse.
Get the recipe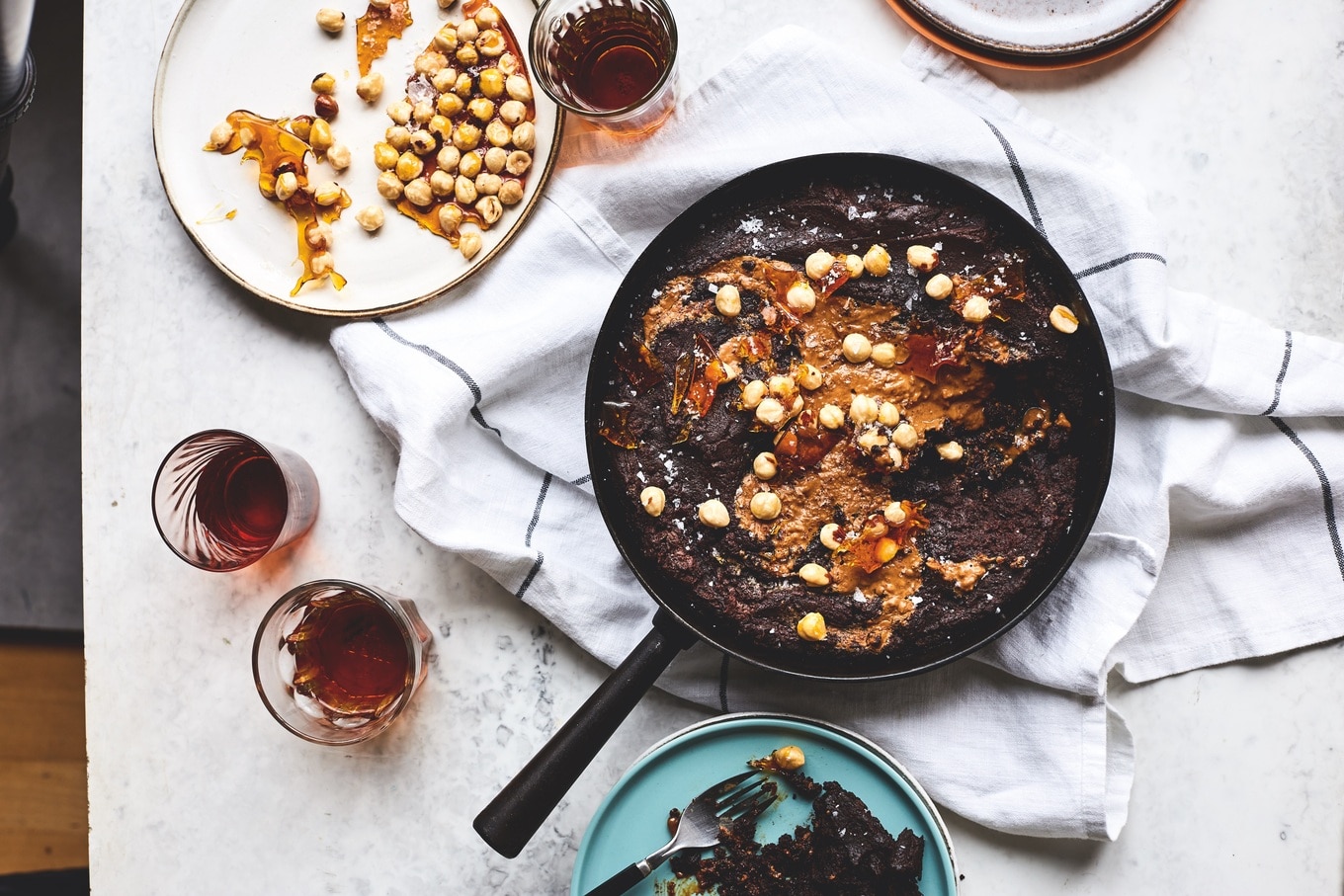 BOSH!
8 Gooey Chocolate Frying Pan Biscoff Brownies
These gooey frying pan brownies are the perfect combination of soft on the inside and crispy and chewy on the outside.
Get the recipe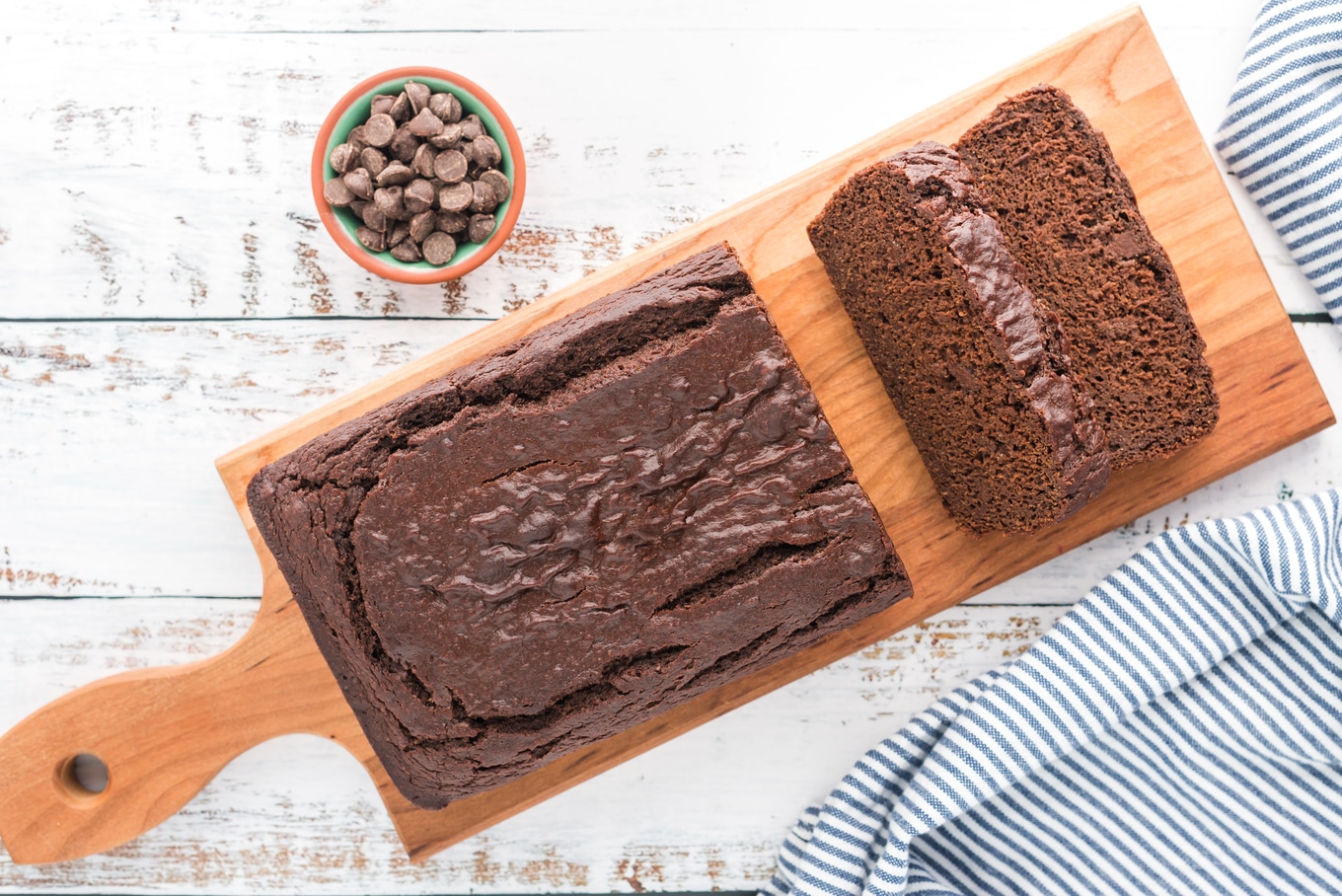 Dreena Burton
9 Double-Chocolate Zucchini Quick Bread
Another unexpected vegetable to appear in a dessert recipe is zucchini. But this time, you won't notice the flavor at all, making it the perfect way to sneak some extra vegetables into your child's diet (or yours!).
Get the recipe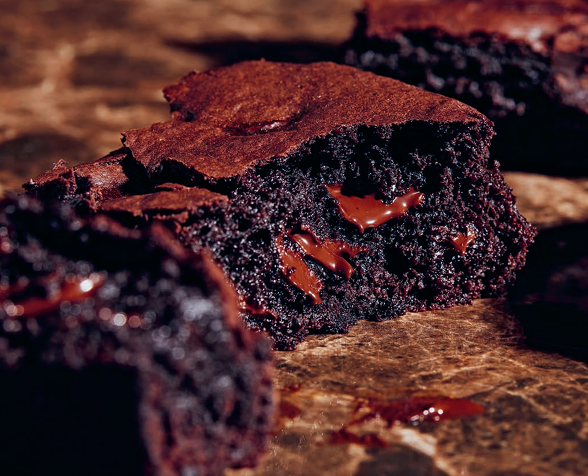 Matt Russell
10 Gooey Vegan Double Chocolate Brownies
These rich, gooey chocolate brownies will melt in your mouth with every bite. For extra crunchy goodness, add walnuts or pecans into the mix.
Get the recipe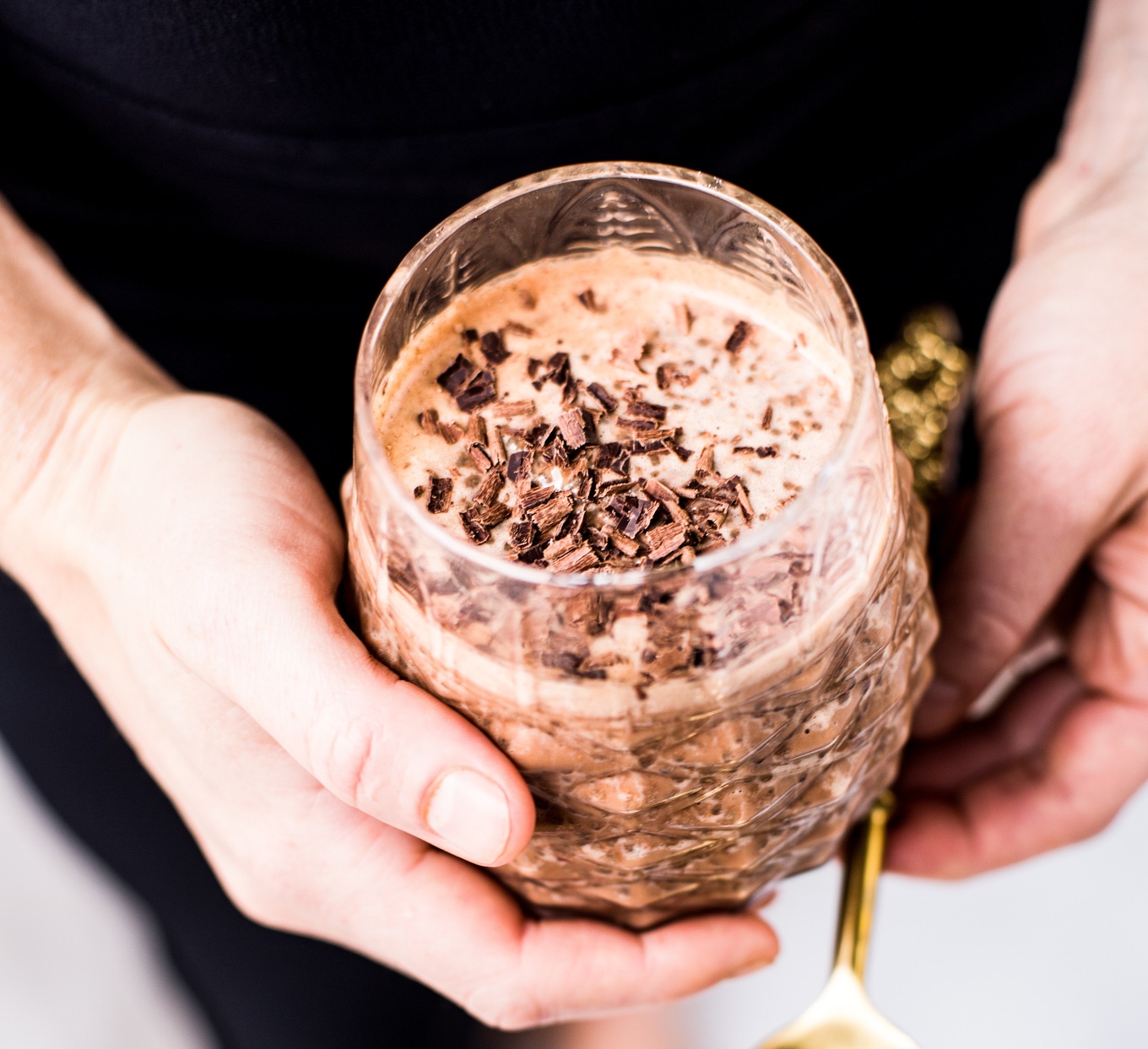 11 Healthy Vegan Chocolate Hazelnut Chia Pudding
Chocolate for breakfast? Is this real life? We're thrilled to say it's true, you can have a nutritious breakfast with chocolate. This recipe is the proof.
Get the recipe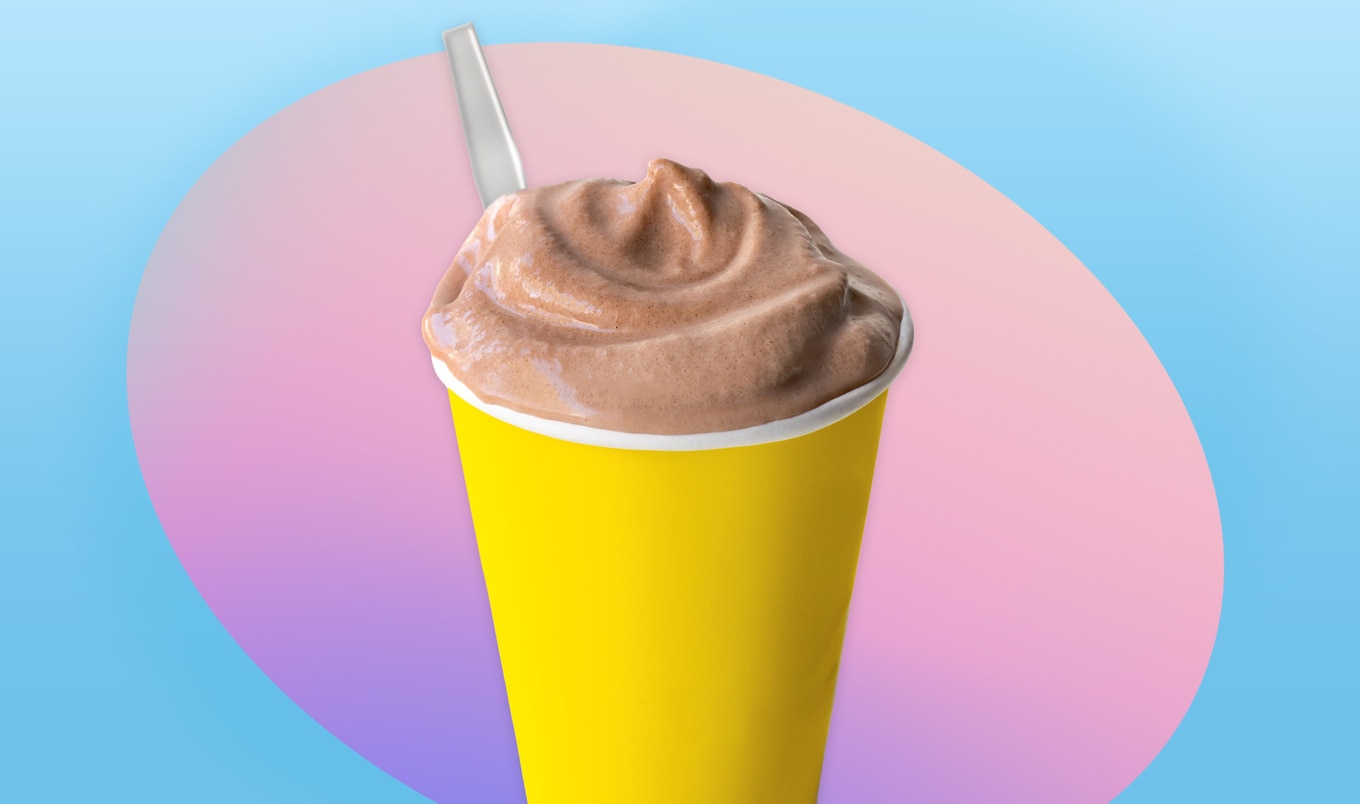 12 Vegan Copycat Wendy's Chocolate Frosty
Wendy's OG Chocolate Frosty is not vegan. But don't worry, you can get all the creamy goodness without the dairy in this copycat version.
Get the recipe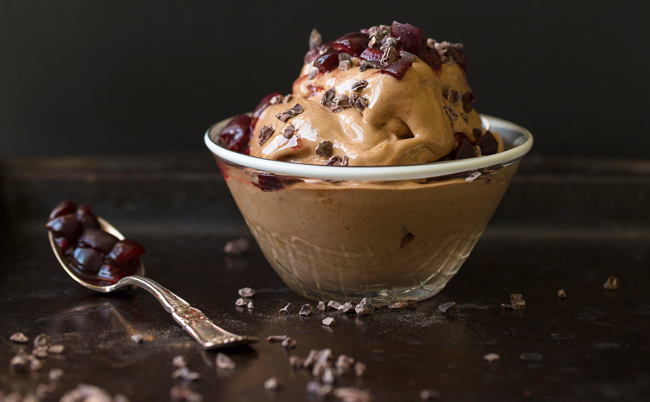 Blissful Basil
13 Double-Chocolate Cherry Chunk Ice Cream
If you're looking for a low-effort dessert, this delicious chocolatey, fruity ice cream comes together in two steps and requires just five ingredients.
Get the recipe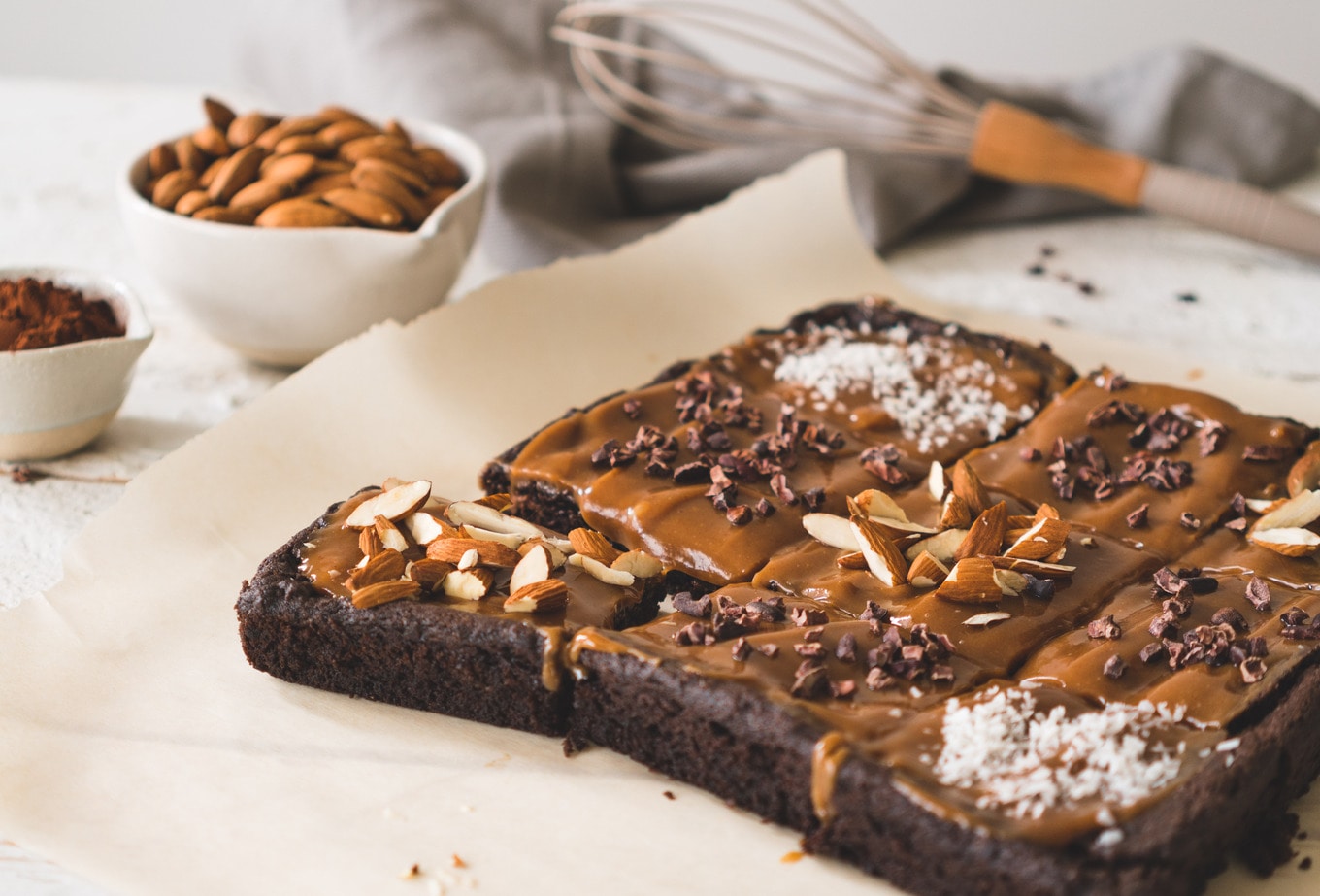 Sara Stevens
14 Chocolate Fudge Brownies With Almond Butter Frosting
These chocolate fudge brownies with a sweet almond butter frosting are honestly addictive—so make sure you make extra.
Get the recipe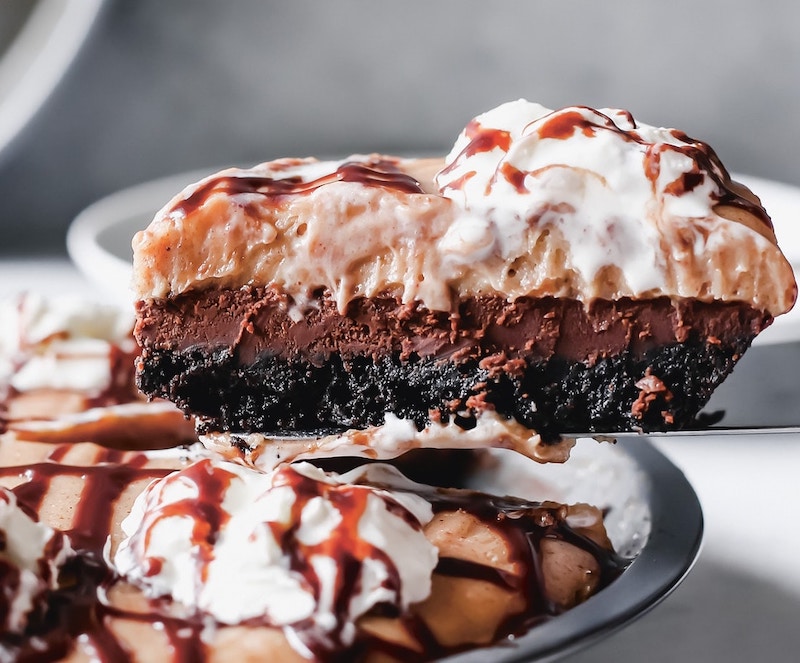 15 Creamy Vegan Chocolate-Almond Butter Pudding Pie
This pudding pie is the perfect combination of Oreo cookies, chocolate, coconut cream, and almond butter.
Get the recipe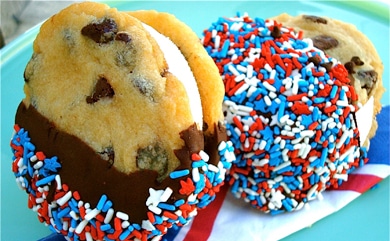 16 Chocolate-Dipped Ice Cream Sandwiches
Ice cream is already a top-notch dessert, but when it's sandwiched between cookies and dipped in chocolate, it takes indulgence to a whole new level.
Get the recipe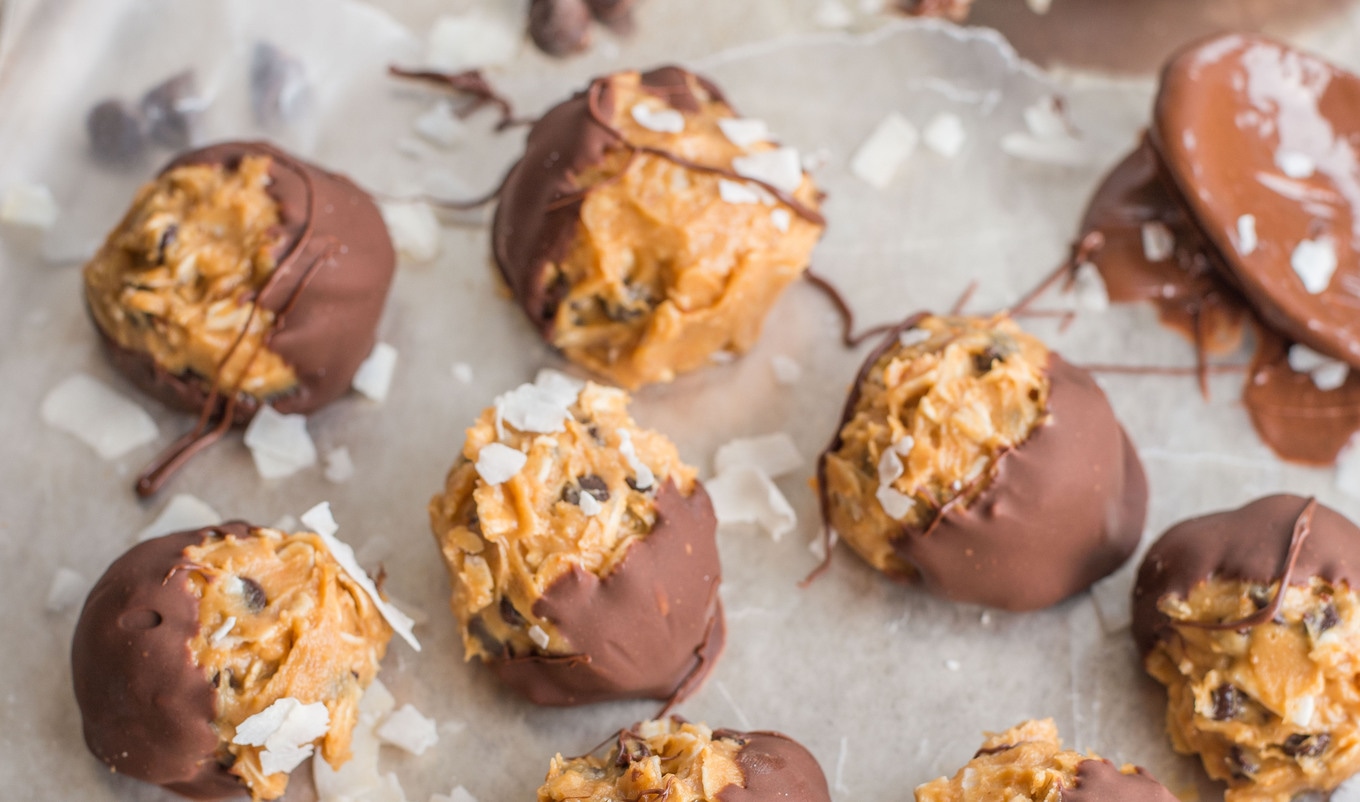 Mixed & Measured
17 Chocolate-Dipped Peanut Butter Coconut Oat Bites
For a healthy, chocolatey, no-bake treat, look no further than these coconut oat bites. They're gluten-free, too.
Get the recipe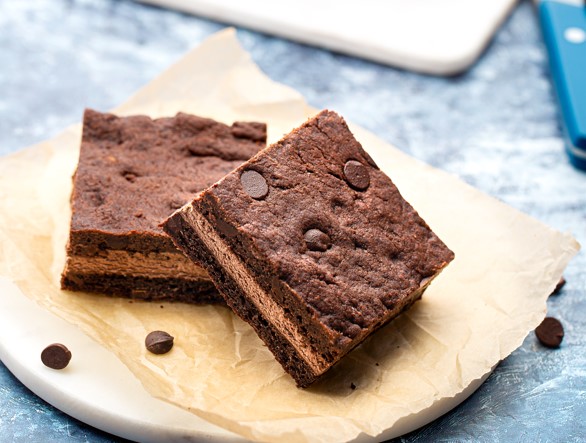 Hannah Kaminsky
18 Double Dark Chocolate Fudgewiches
Filled with vegan ice cream, these double dark chocolate fudgewiches are also double the decadent deliciousness.
Get the recipe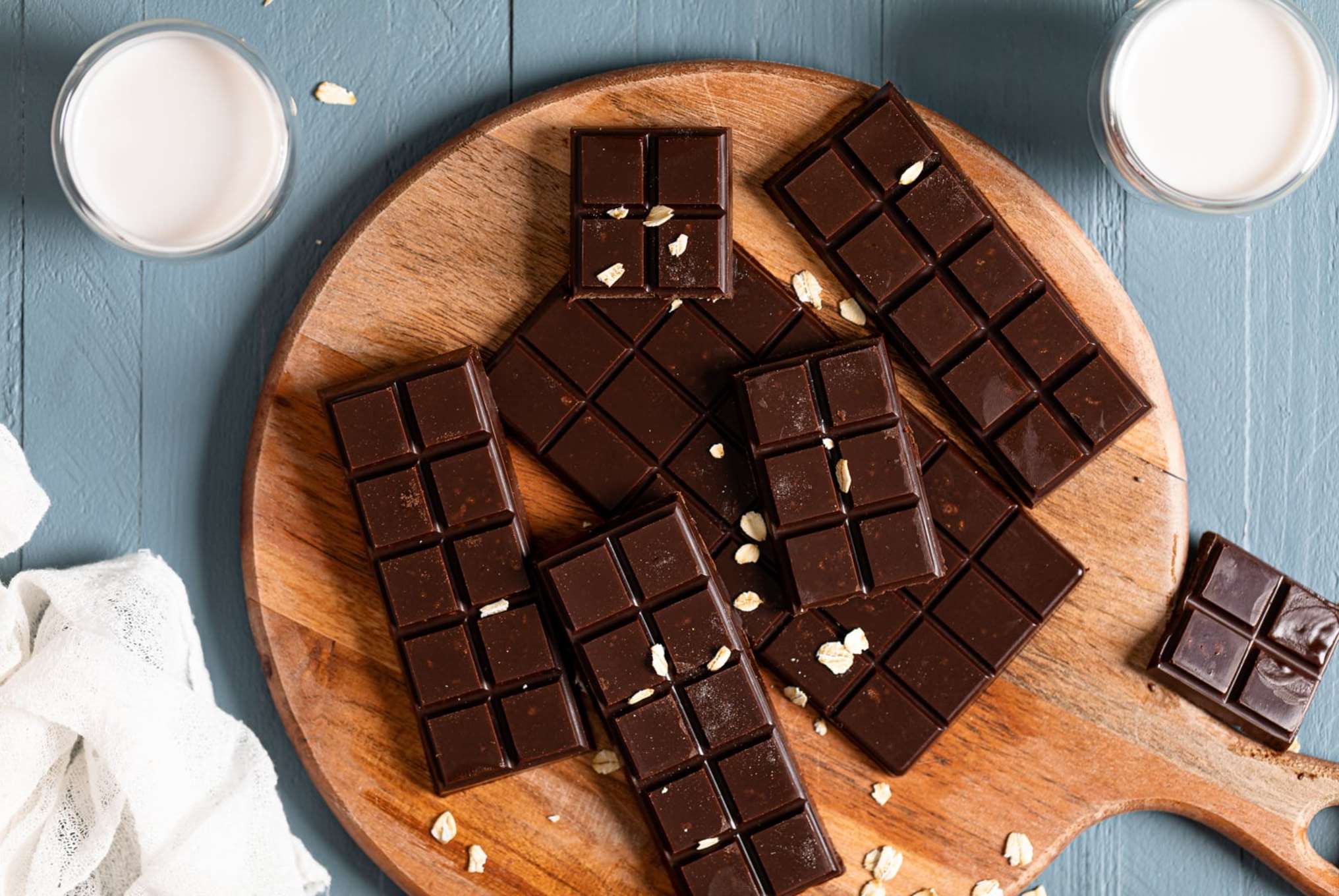 19 Vegan Oat Milk Chocolate Bars
The vegan candy market is growing every day, but you don't have to run the store to enjoy a chocolate bar. Why not whip up your own chocolatey oat milk treats instead?
Get the recipe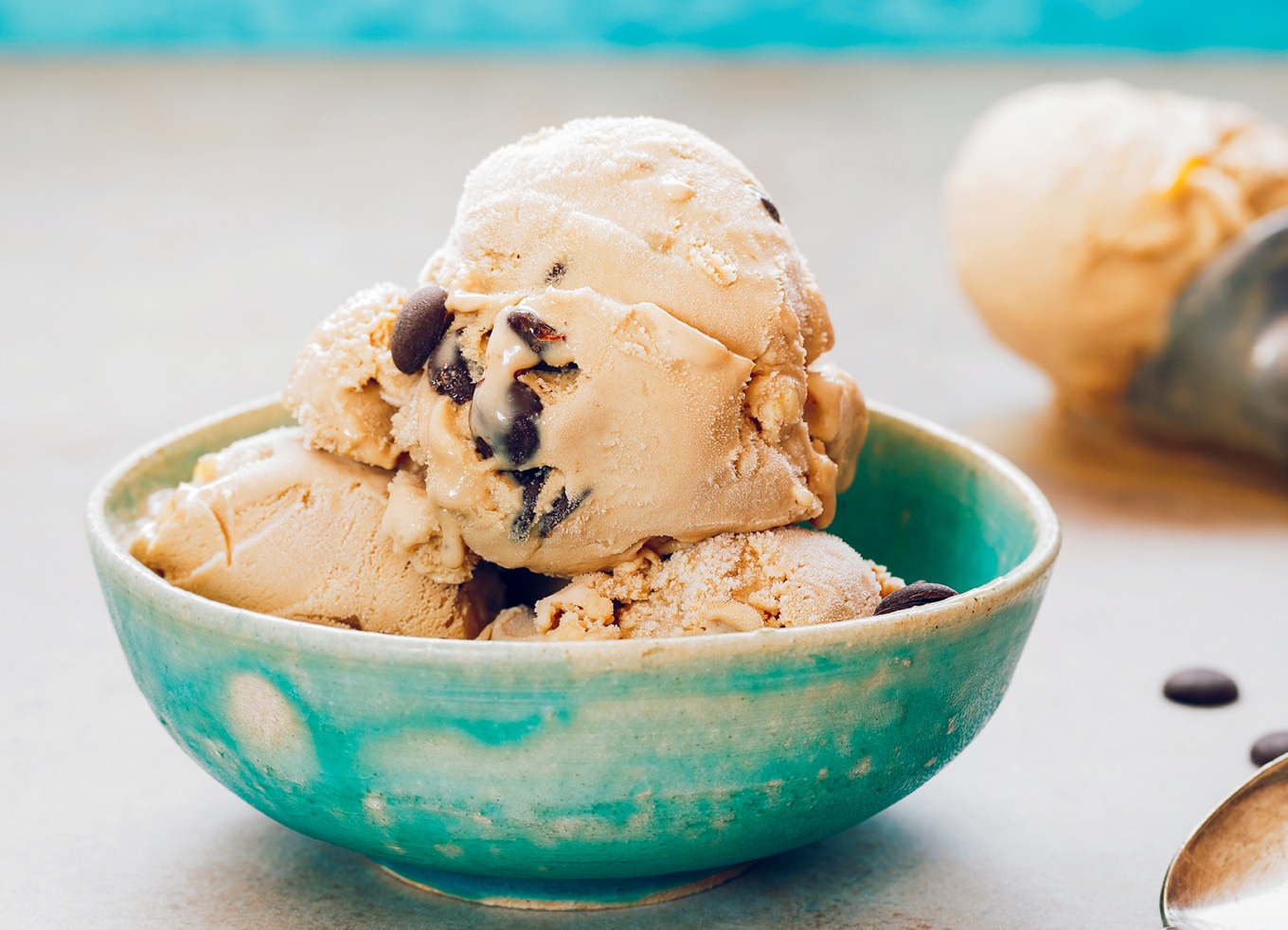 ALLEKO
20 Vegan Chocolate Chip Oat Milk Banana Ice Cream
Chocolate chips, oat milk, bananas, and a touch of vanilla extract are the only ingredients in this delectable ice cream recipe.
Get the recipe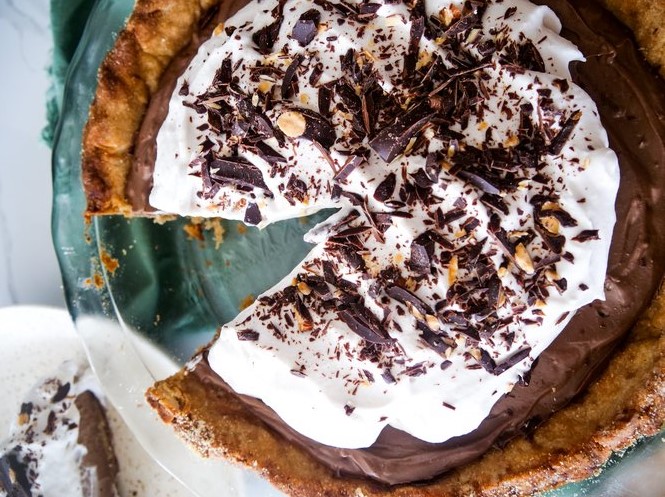 Chef Bai
21 French Silk Chocolate Pie
Buttery, creamy French silk chocolate pie doesn't have to include dairy. Instead, this vegan version is made with a mix of tofu, avocado, and more animal-free ingredients.
Get the recipe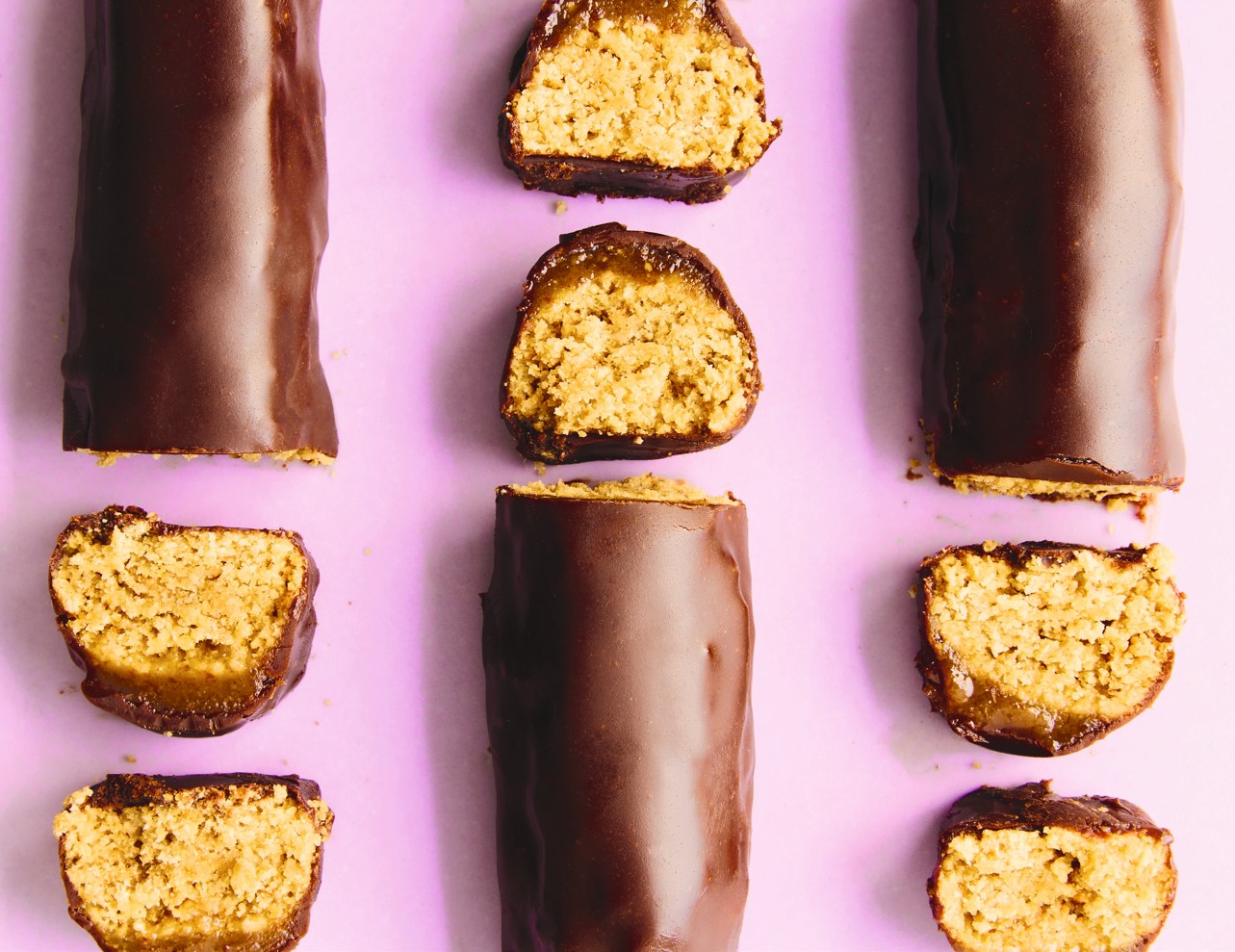 Vegan Chocolate Treats
22 Vegan Copycat Twix Chocolate Caramel Bars
If Twix was your childhood favorite candy bar, you will love this vegan copycat version. It has all the great taste of the OG, just without the dairy.
Get the recipe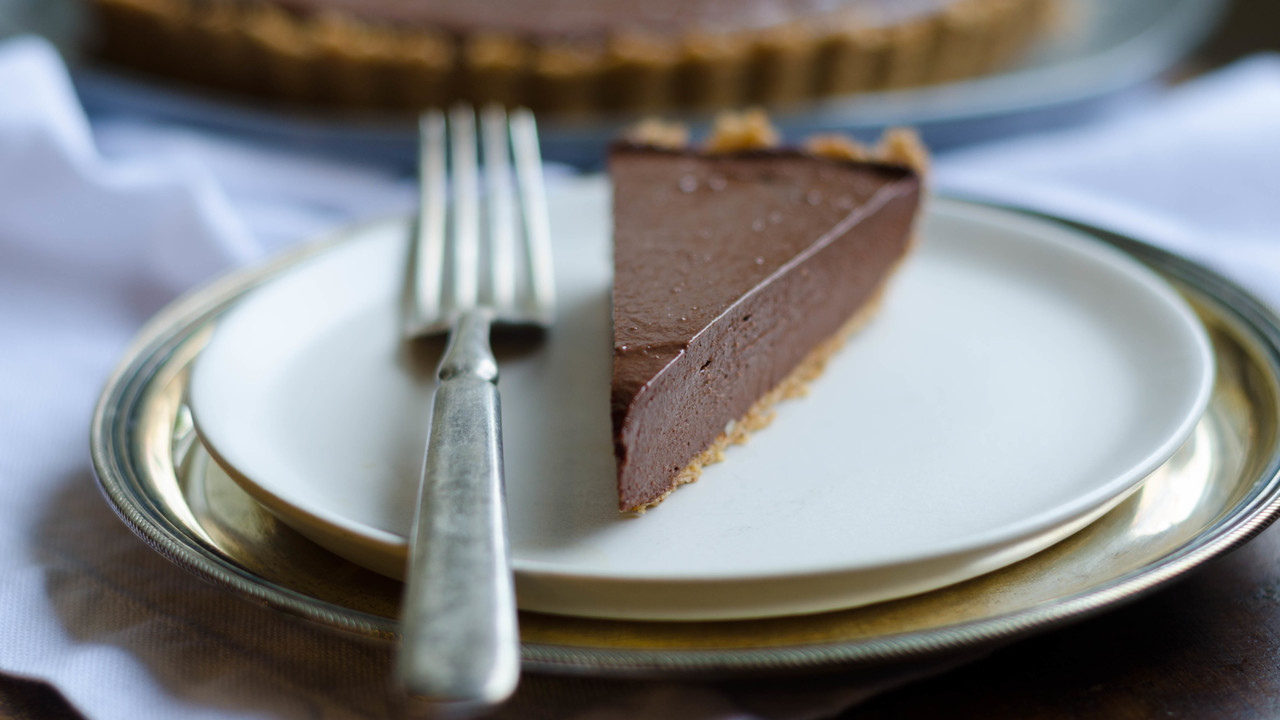 Rouxbe
23 Vegan Chocolate Ganache Torte
Get the best out of this rich, indulgent chocolate ganache torte by serving it with a side of sweet, zesty berries or compote.
Get the recipe
Vanessa K. Rees
24 Mini Vegan Mexican Chocolate Soufflés
Soufflé is traditionally made with eggs, but this recipe offers a flavorful Mexican twist on the French classic without using any animal ingredients at all (but don't worry, there's still plenty of chocolatey goodness).
Get the recipe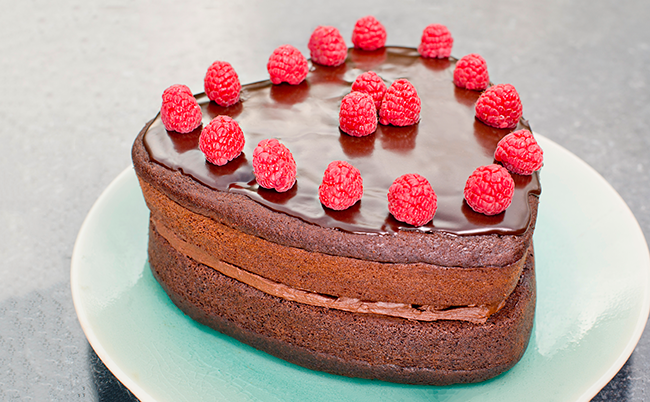 25 Classic Vegan Chocolate Cake With Raspberries
Whether you've got a celebration coming up or you're just in a cake mood, this classic chocolate cake recipe is guaranteed to hit the spot.
Get the recipe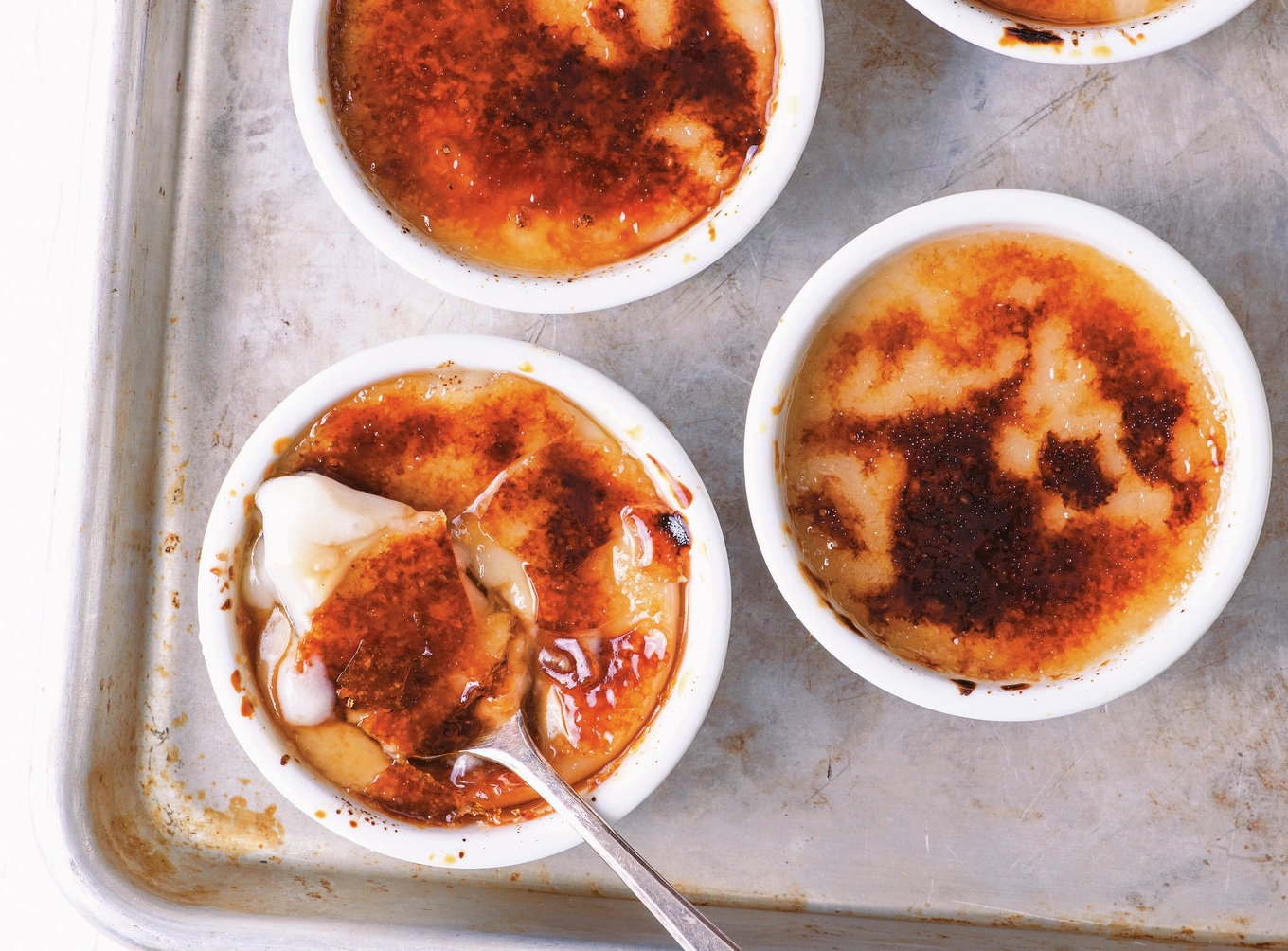 Alex Shytsman
26 Vegan White Chocolate Crème Brûlée
White chocolate fans, listen up, this one is for you. This dessert is elegant, decadent, creamy, and set to become your new dinner party go-to.
Get the recipe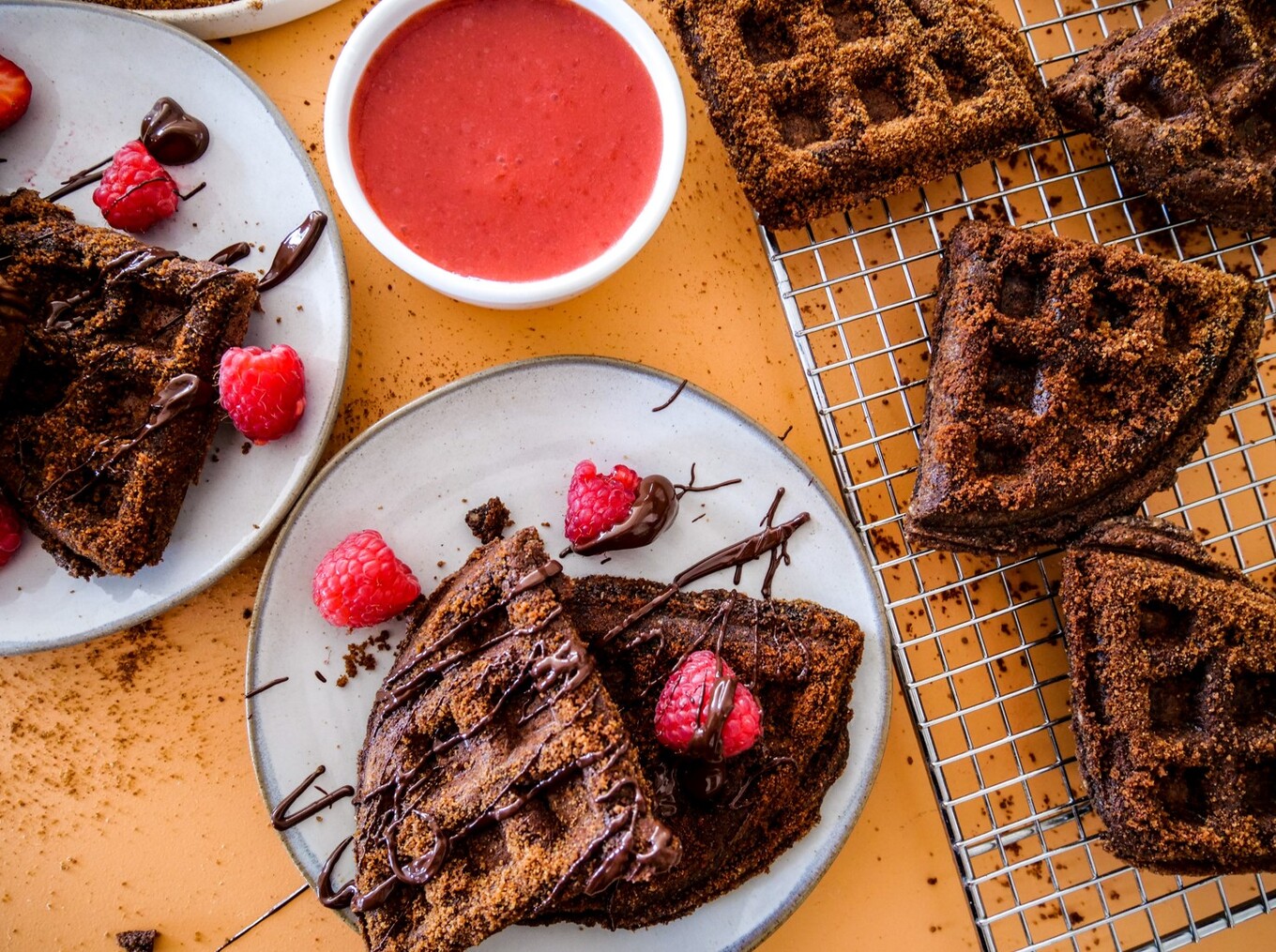 Bailey Ruskus
27 Gluten-Free Chocolate Churro Waffles
It doesn't have to be chocolate churros or waffles like this gluten-free recipe demonstrates, you can definitely have both. Drizzle with strawberry sauce for an extra burst of flavor.
Get the recipe