This Mother's Day, show your mom how much she means to you by making her a homemade brunch fit for a queen. Even better? Spend time in the kitchen cooking together to build memories and share a sweet moment over delicious plant-based food. Not only are these dishes decadent and delicious, but they're also vegan—so you can effectively show compassion for all mothers, human and non-human, this weekend.
Mother's Day brunch
Treating mom to a special Mother's Day brunch is one of the most popular ways of expressing love and gratitude for the moms and mother figures in your life. As such, if brunch is a part of your holiday plans, it's best to make reservations at your local vegan and vegan-friendly restaurants well in advance, otherwise, you risk limited availability or trying your luck as a walk-in. But be warned: walk-ins are known to result in hours of waiting.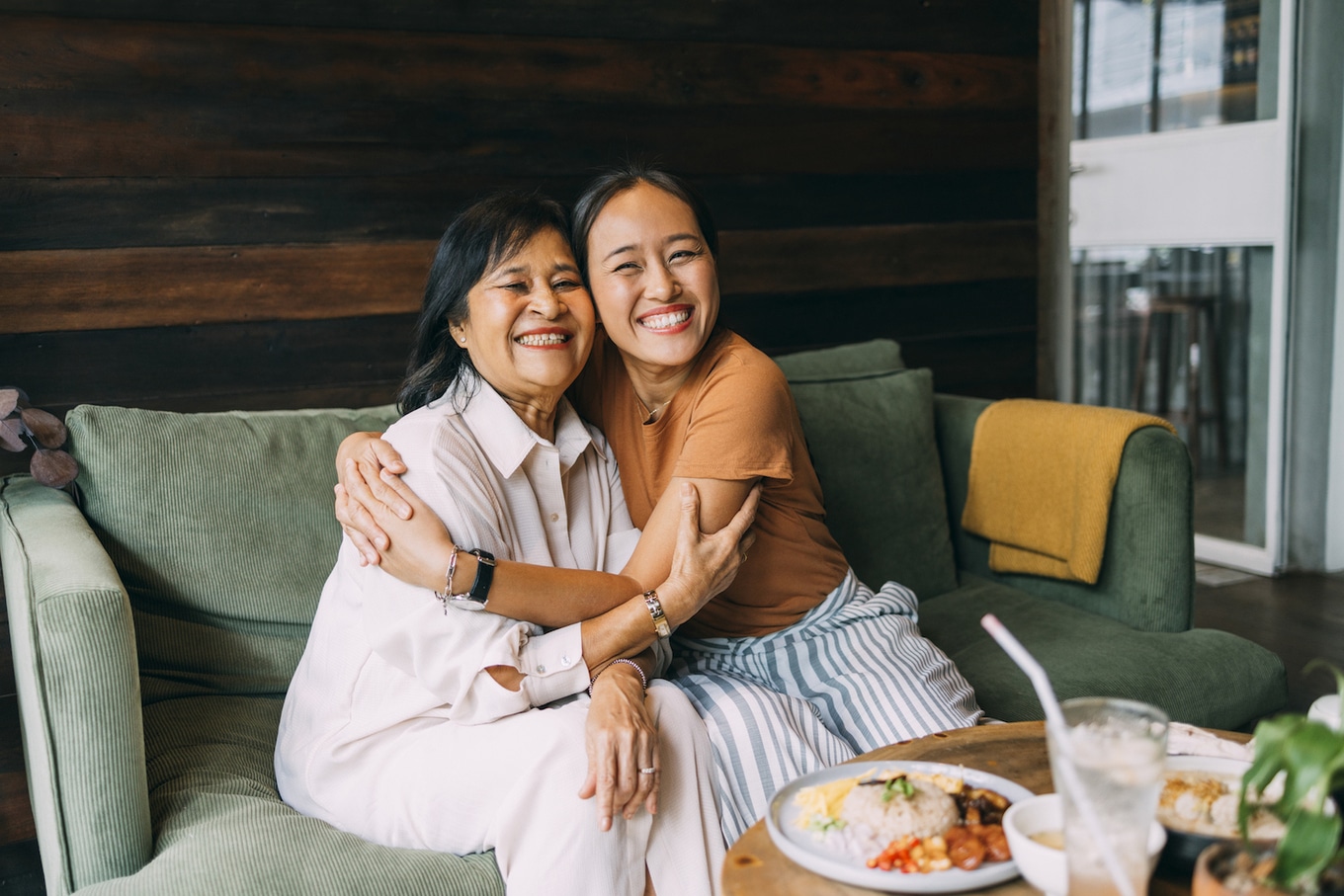 Fresh Splash/Getty
Luckily, if you're hoping to avoid the Mother's Day brunch rush, a home-cooked meal is the perfect alternative. These vegan recipes are worth the time. Plus, mom will be eternally grateful for her festive, home-cooked meal.
Vegan brunch recipes for Mother's Day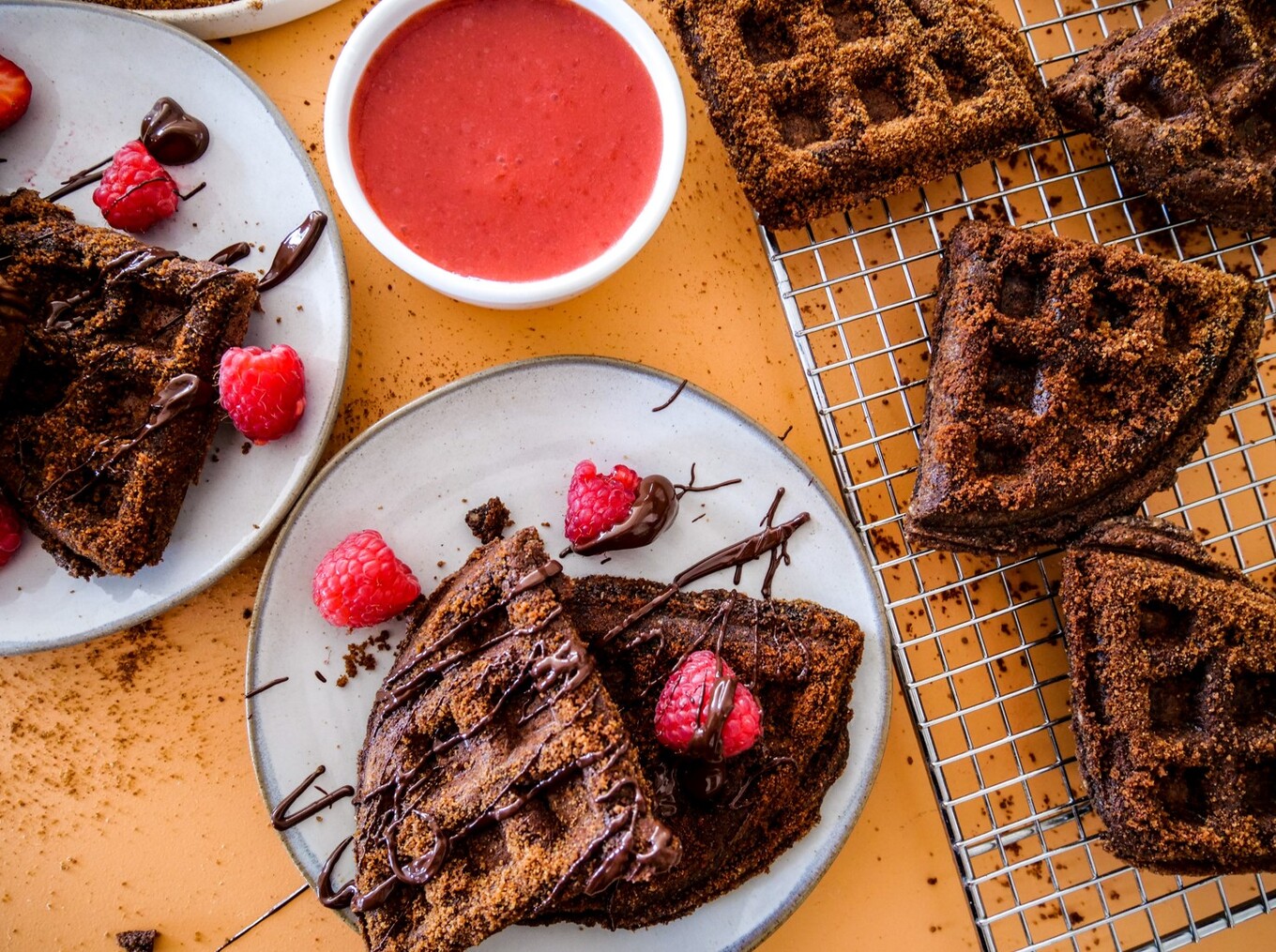 Bailey Ruskus
1Chocolate Churro Waffles With Strawberry Sauce
Indulge in the ultimate breakfast experience with these delectable chocolate churro waffles accompanied by a sweet and tangy strawberry sauce. These waffles boast a rich chocolatey flavor and a crispy churro-inspired coating infused with cinnamon and sugar.
Get the recipe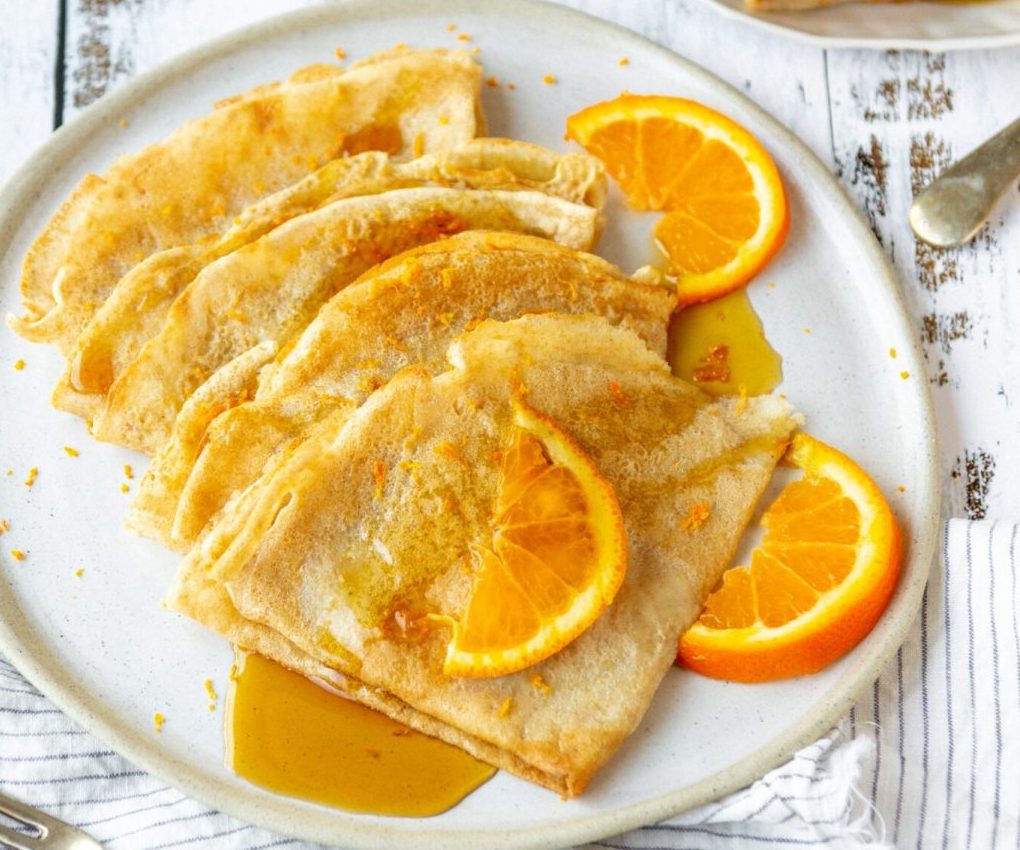 Claire Power
23-Step Vegan French Crêpes
Don't let the simplicity of these crêpes fool you; they're sure to impress with their perfectly thin, delicate texture and heavenly taste. So, what are you waiting for? Grab your spatula and start flipping some crêpes vegan style!
Get the recipe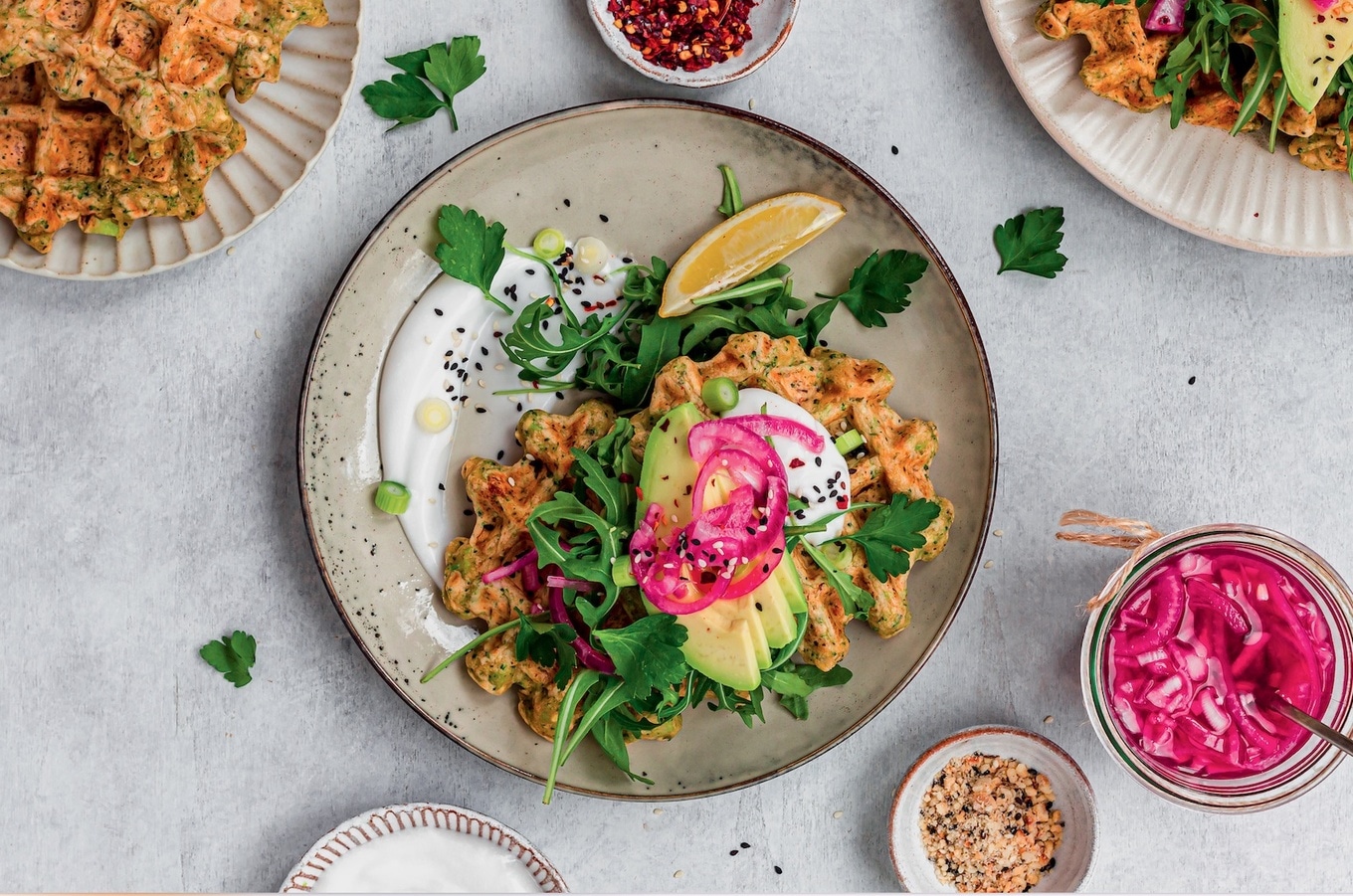 Amy Lanza
3Savory Vegan Cheesy Broccoli Waffles
These waffles are packed with flavor and nutrition, thanks to the addition of broccoli, vegan cheese, and a range of spices. Serve them up with your favorite toppings for a delicious breakfast or brunch that will satisfy your cravings and fuel your day.
Get the recipe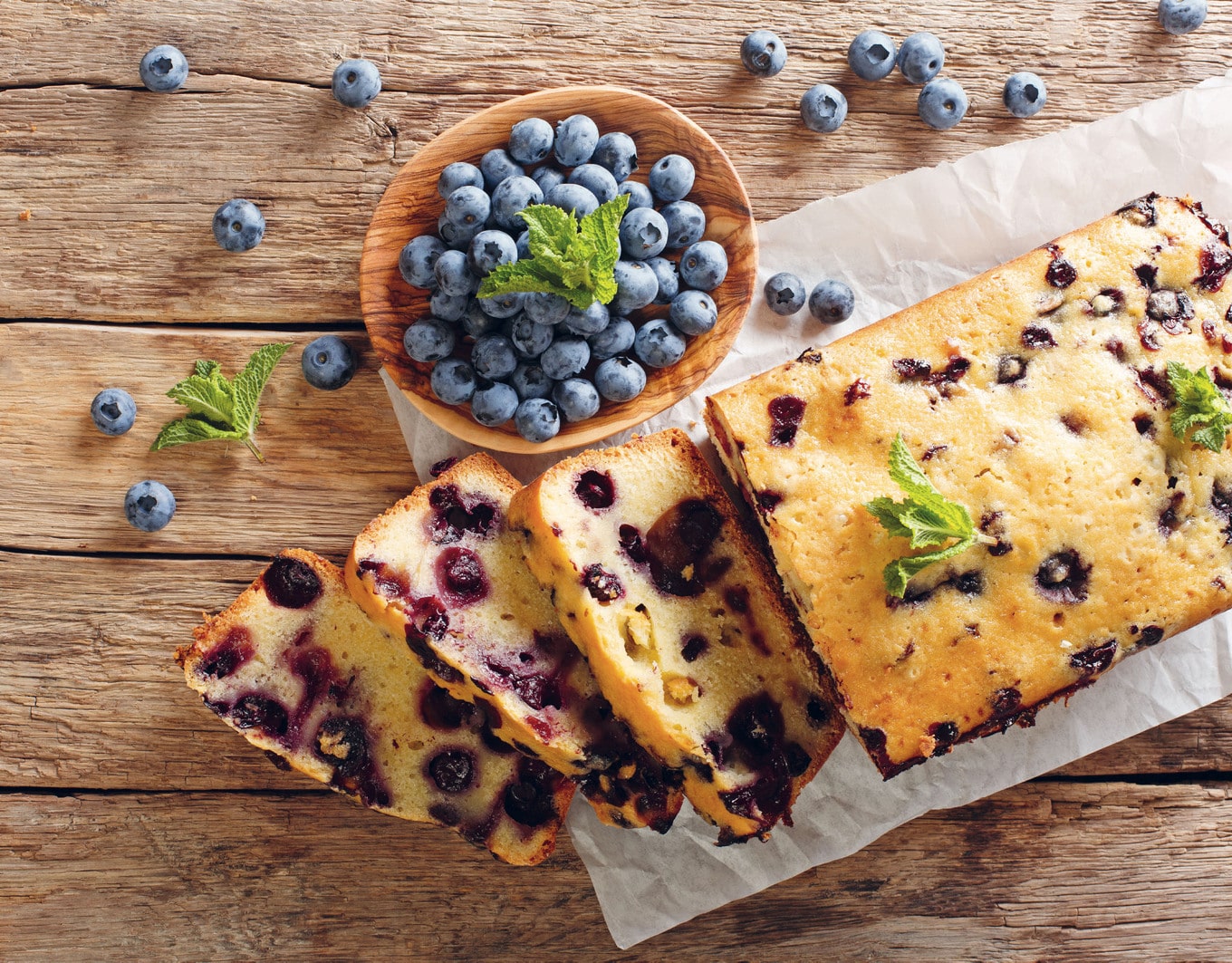 ALLEKO
4Dreamy Vegan Blueberry Oat Milk Pound Cake
Indulge in a slice of heaven with this dreamy vegan blueberry oat milk pound cake! This delicious dessert is loaded with juicy blueberries and made with heart-healthy oat milk, making it the perfect nourishing treat.
Get the recipe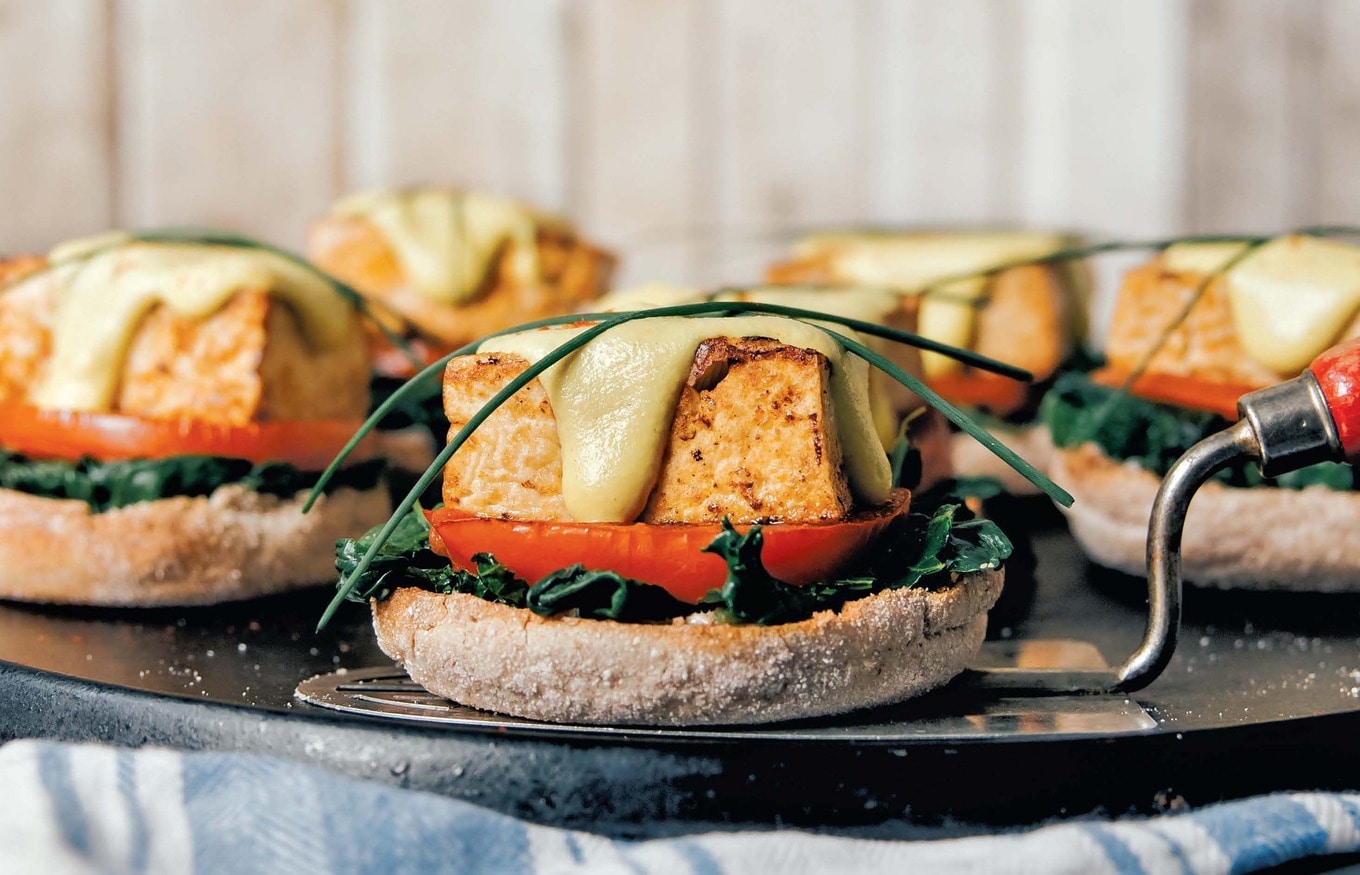 Lauren Toyota
5 Vegan Tofu Benedict With Hollandaise
This dish is a tasty and healthy twist on the classic eggs benedict, with protein-packed tofu taking center stage. The tangy hollandaise sauce made with vegan butter, lemon juice, and spices adds the perfect finishing touch to this brunch favorite.
Get the recipe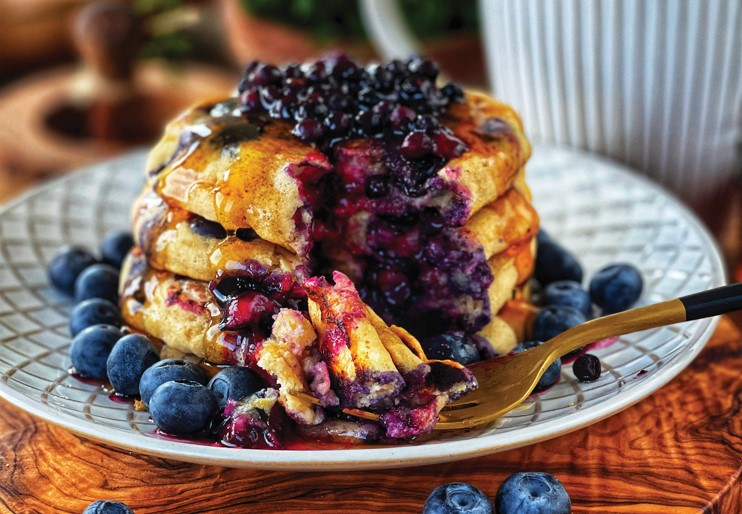 Kiki Nelson
6Blueberry Vanilla Pancakes
Start your Sunday off on a sweet note. Bursting with juicy blueberries and infused with fragrant vanilla, these pancakes are the perfect way to satisfy your cravings and fuel your morning.
Get the recipe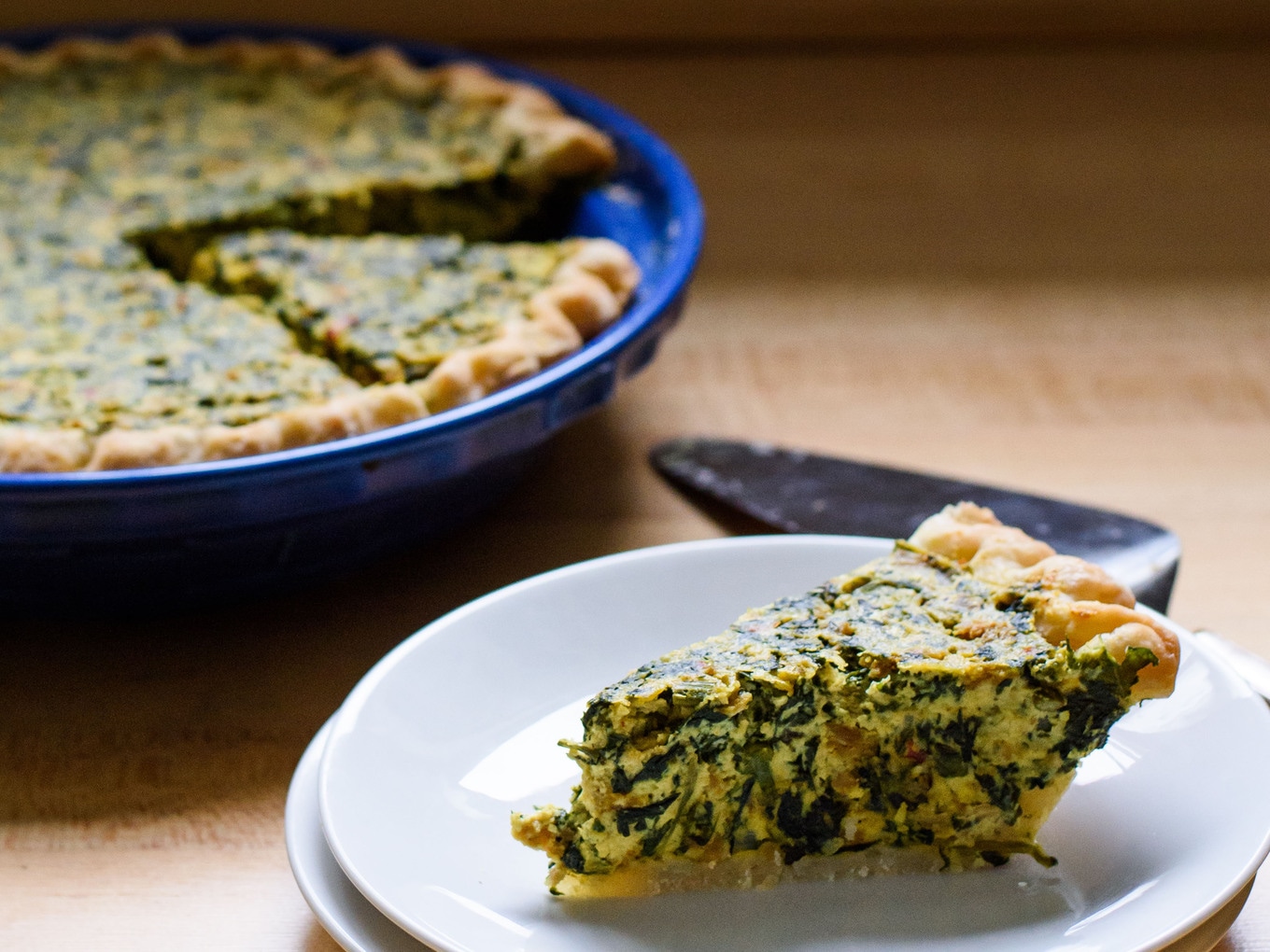 Linda Soper-Kolton and Sara Boan
7 Fluffy Vegan Sausage Quiche With Spinach and Asparagus
With its light and flaky crust and savory filling packed with vegan sausage, spinach, and asparagus, this quiche is a true breakfast masterpiece. Made with simple ingredients like tofu, plant-based milk, and spices, this quiche is not only delicious but also healthy and nutritious.
Get the recipe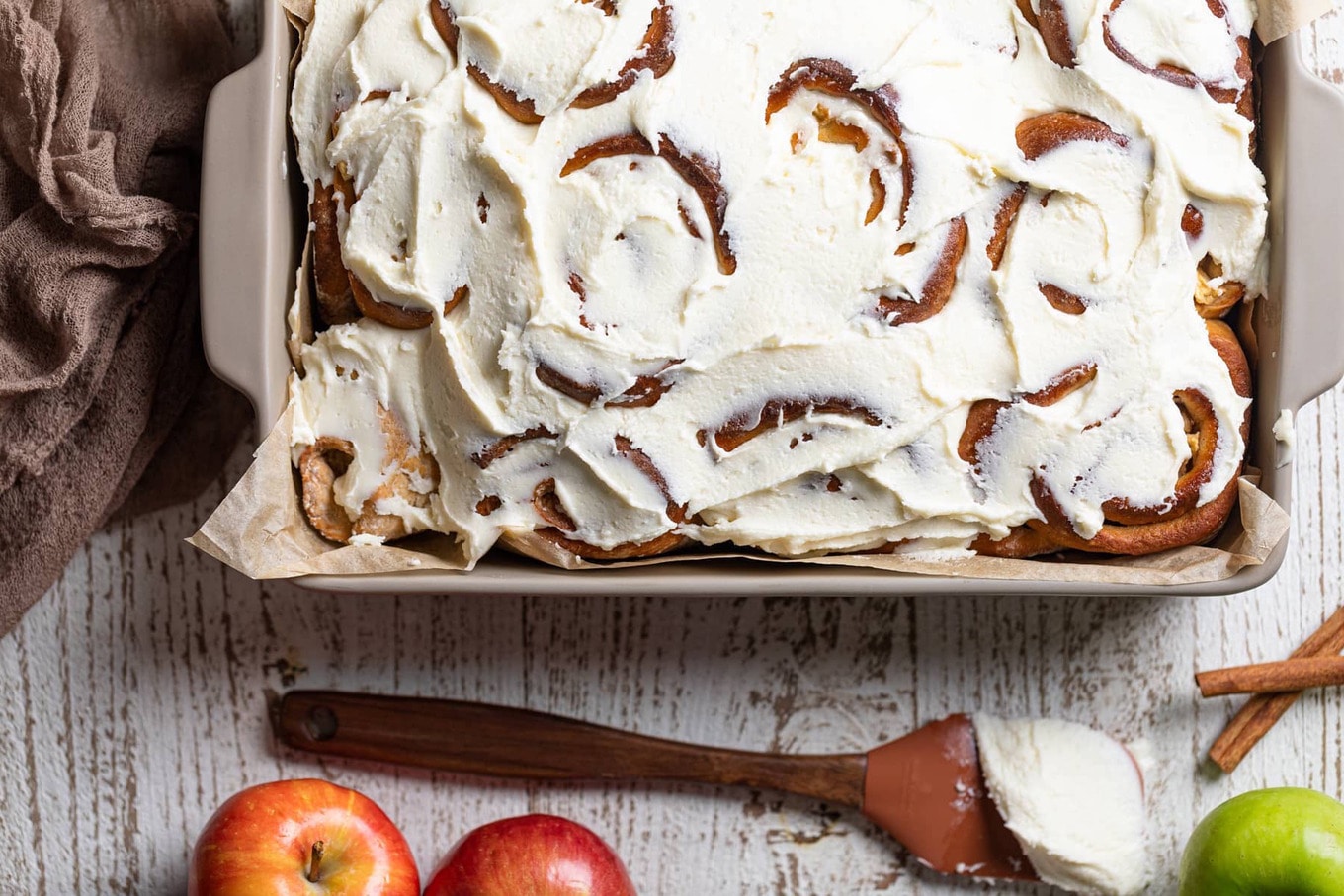 Shanika Graham-White
8 Overnight Vegan Maple Apple Cinnamon Rolls
Take a trip to breakfast heaven with these mouthwatering maple apple cinnamon rolls: vegan style! These rolls are the perfect combination of sweet and spicy, with a fluffy, doughy texture that will make your taste buds dance.
Get the recipe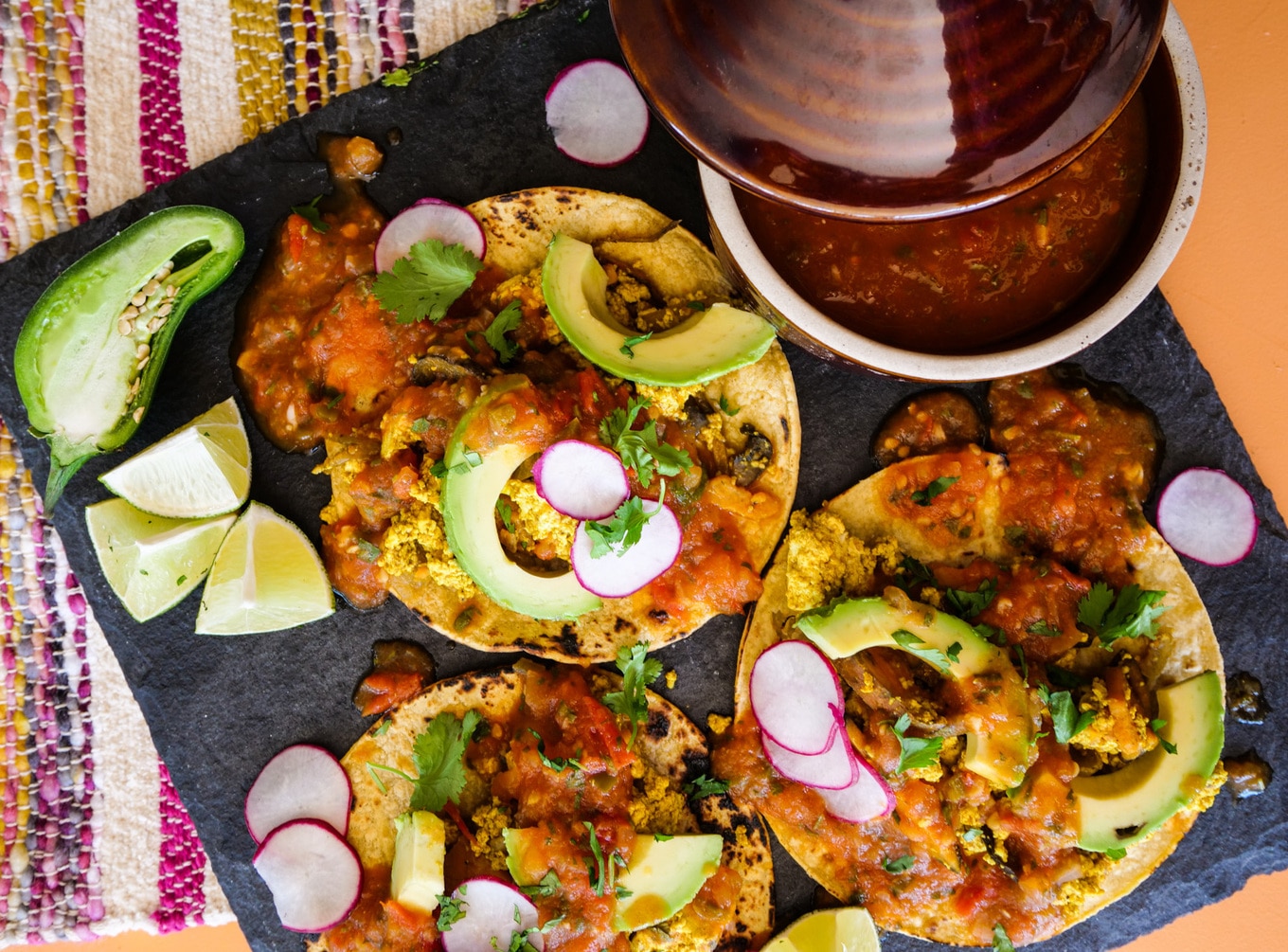 Bailey Ruskus
9Sweet Potato Tofu Breakfast Tacos With Ranchero Sauce
These tacos are packed with flavor and nutrition, thanks to the addition of sweet potatoes, protein-packed tofu, and zesty ranchero sauce. Made with simple ingredients like tortillas, veggies, and spices, these tacos are easy to make and perfect for a quick and satisfying breakfast.
Get the recipe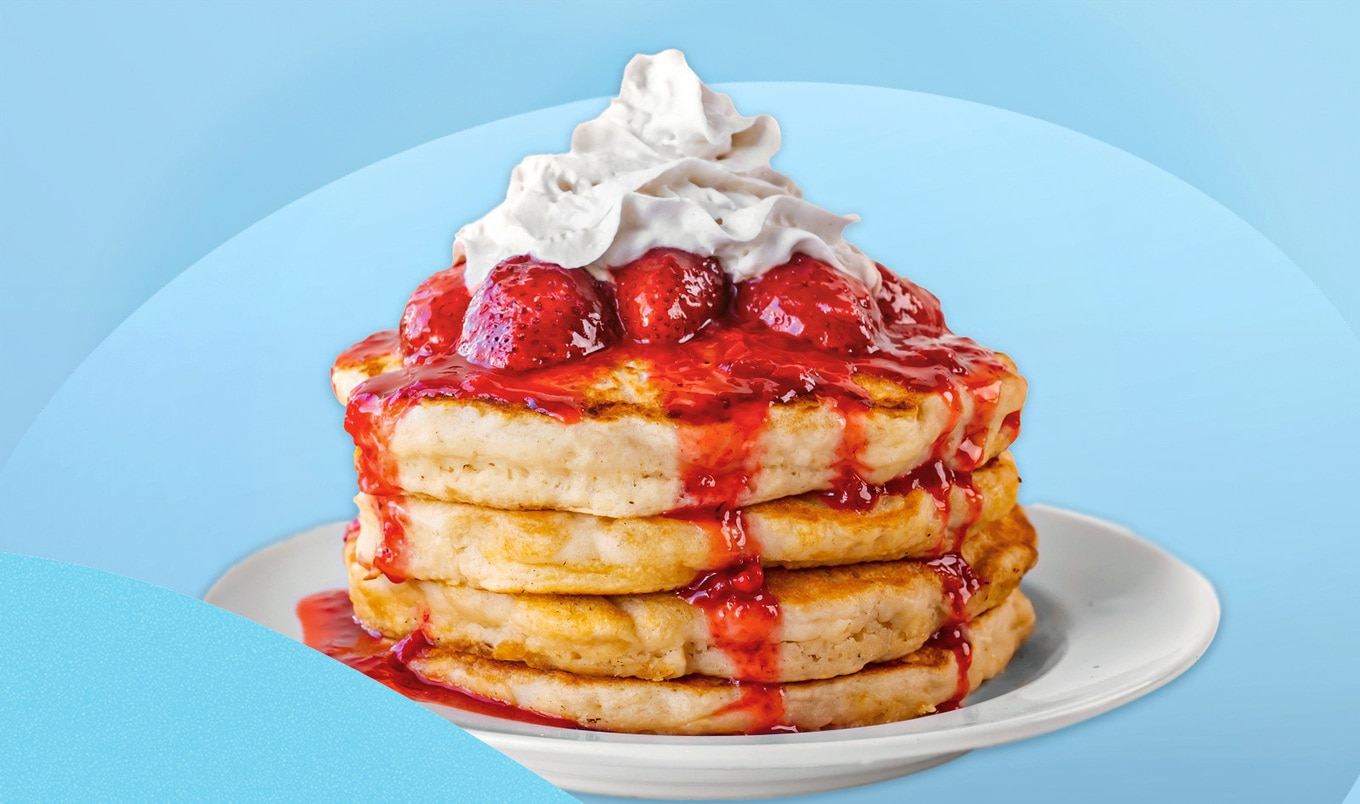 VegNews
10Copycat IHOP New York Cheesecake Pancakes
Slice up this absolutely delicious coffee cake made with freshly-brewed coffee, a sugar crumb topping, and a vanilla drizzle—because Mother's Day is the perfect excuse to eat cake for breakfast.
Get the recipe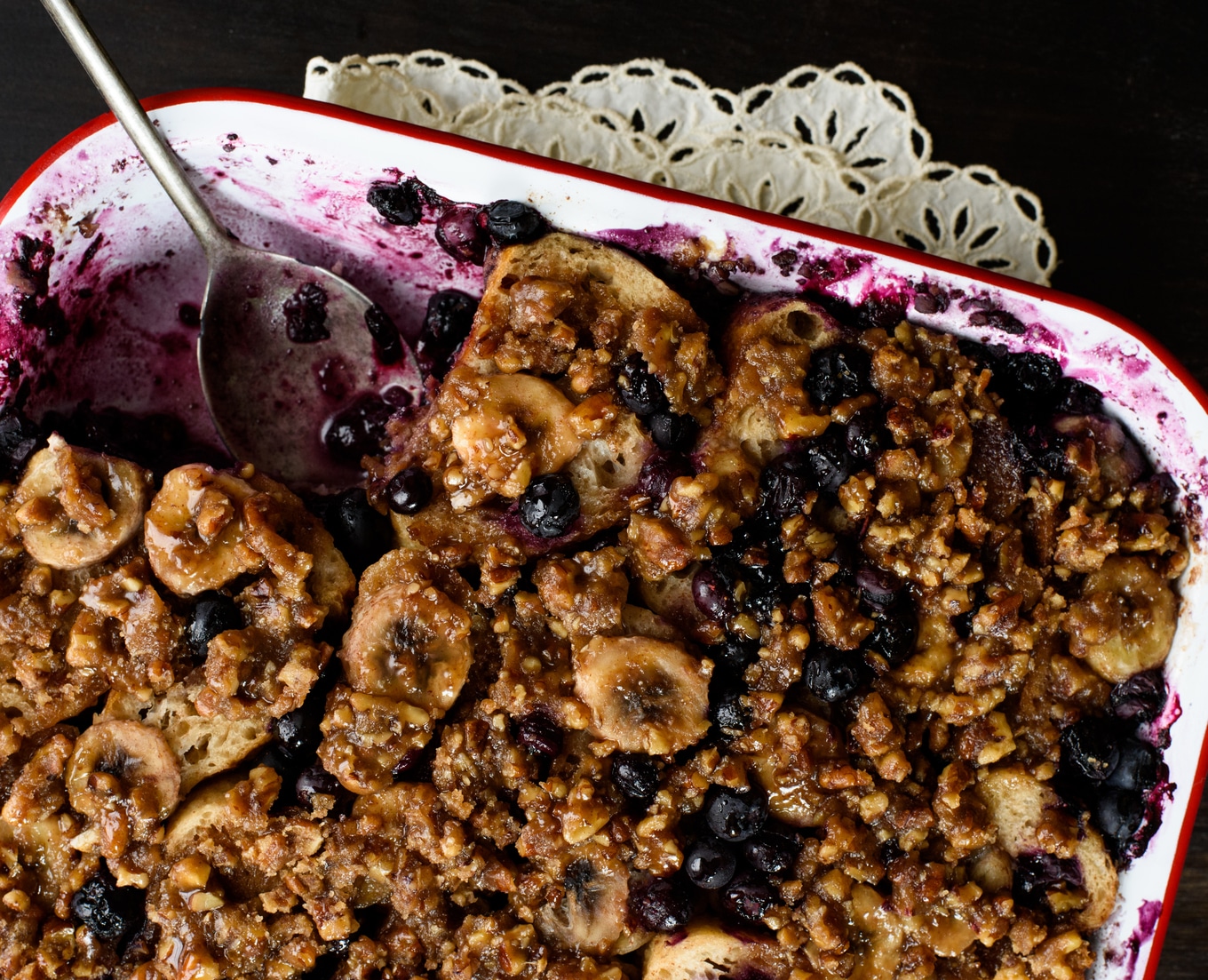 Alexandra Shytsman
11Buttery Blueberry-Banana and Praline French Toast Casserole
Packed with juicy blueberries, sweet bananas, and crunchy praline topping, this casserole is the perfect balance of sweet and savory. Treat yourself to a slice of heaven and make this delicious breakfast casserole today.
Get the recipe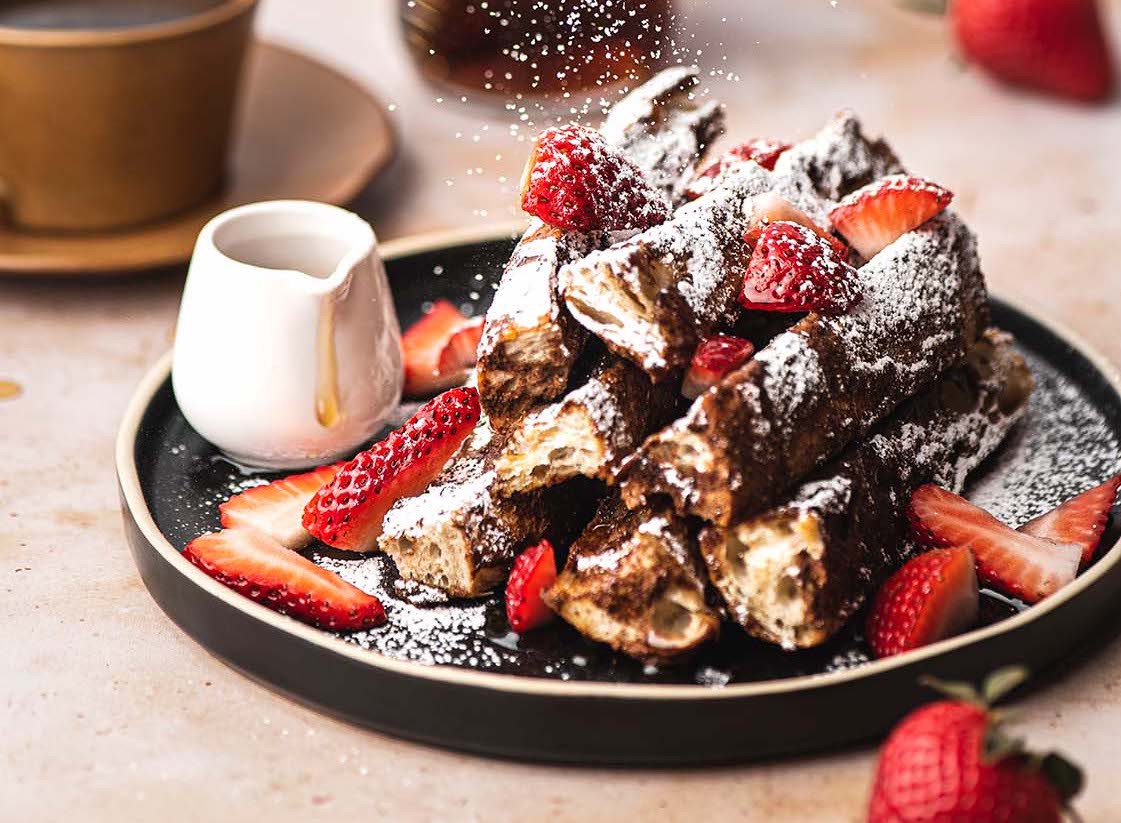 Dustin Harder
12 Baked French Toast Sticks
Get ready to dunk and dip your way into breakfast heaven with these delicious baked French toast sticks! With their crispy edges and soft, pillowy center, these sticks are the perfect balance of textures and flavors.
Get the recipe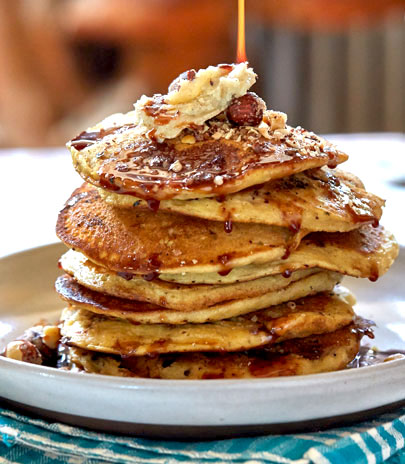 Cinnamon Snail
13 Vegan Bourbon Hazelnut Pancakes With Cardamom Butter
Infused with the warm flavors of bourbon and hazelnut, these pancakes are the perfect way to start your day on a sweet and indulgent note. Top them off with a dollop of cardamom butter made with vegan butter, cardamom, and maple syrup for a truly unforgettable breakfast experience.
Get the recipe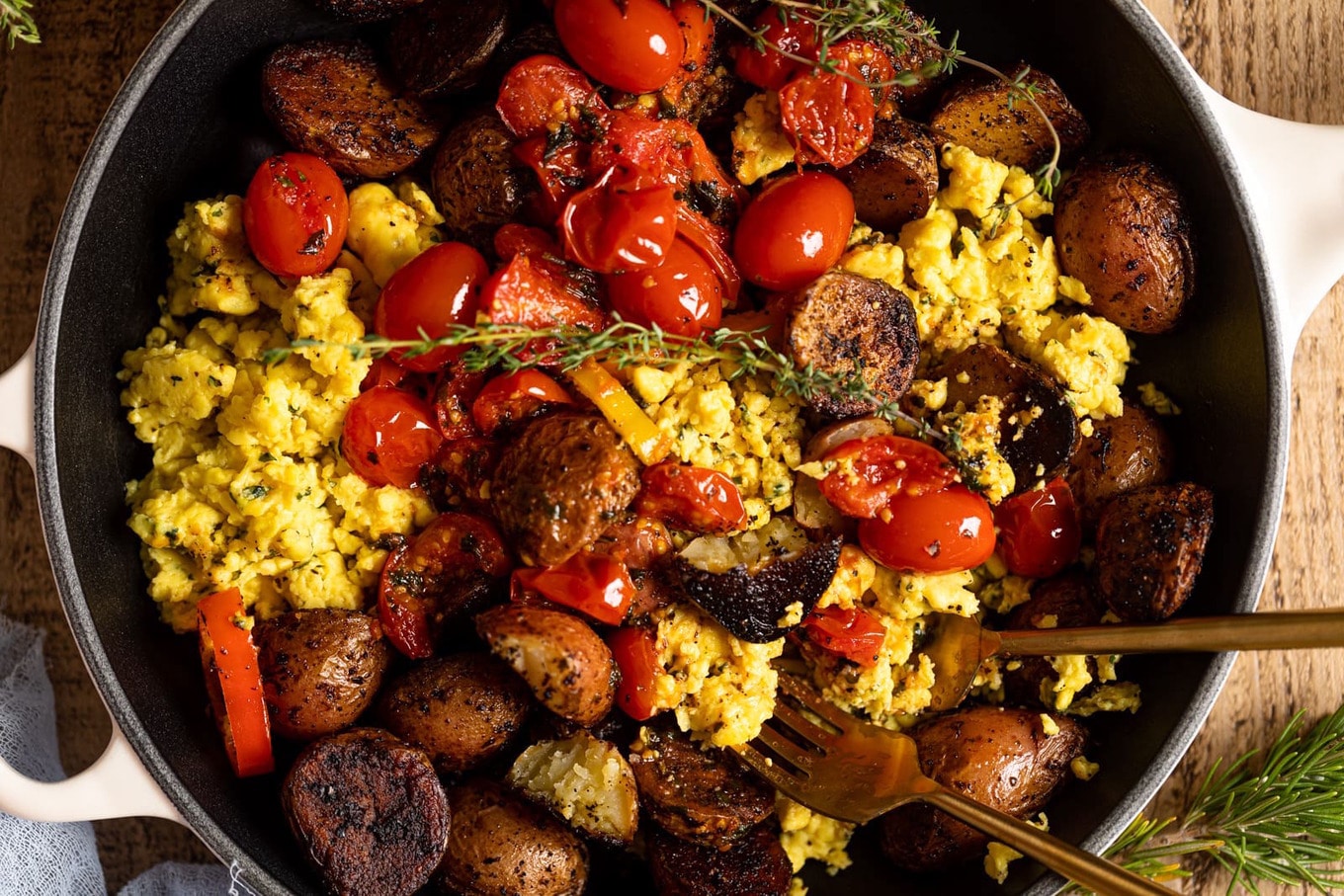 Shanika Graham-White
14 Vegan Skillet Breakfast Eggs and Potatoes
Loaded with protein-packed vegan egg scramble, crispy potatoes, and fresh veggies, this dish is a nutritious and satisfying way to fuel up for the day ahead. Plus, it's super easy to make and can be customized to suit your taste preferences.
Get the recipe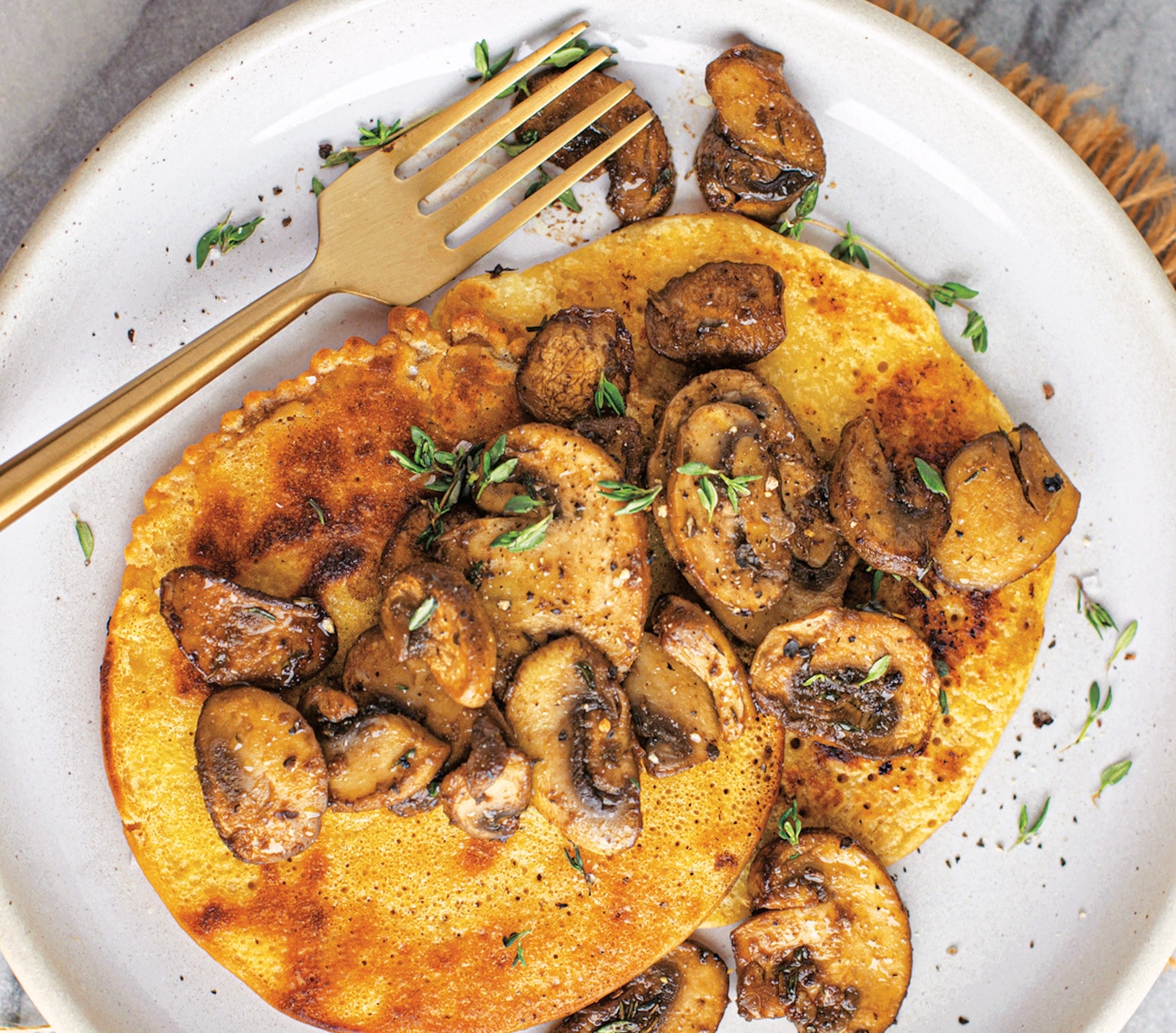 Sarah Nevins
15 Chickpea Pancakes with Balsamic Mushrooms
Packed with protein and flavor, these pancakes are made with chickpea flour and seasoned to perfection. The balsamic mushrooms add a savory and slightly sweet twist to the dish, making it a breakfast you won't soon forget.
Get the recipe
For more vegan Mother's Day ideas, read: