As 2022 comes to a close, we're thinking about all the big vegan headlines of the year—and there were plenty. Overall, we can confidently say that this year was one filled with plant-based innovation.
From lupini beans as a base for dairy-free ice cream to watermelon seeds as a key ingredient for vegan cottage cheese to precision fermentation-made mozzarella, it is clear that the future of dairy does not lie in milking cows.
If years past were dominated by vegan burgers, 2022 was all about new plant-based chicken, both in stores and at places like KFC, Panda Express, and other fast-food chains.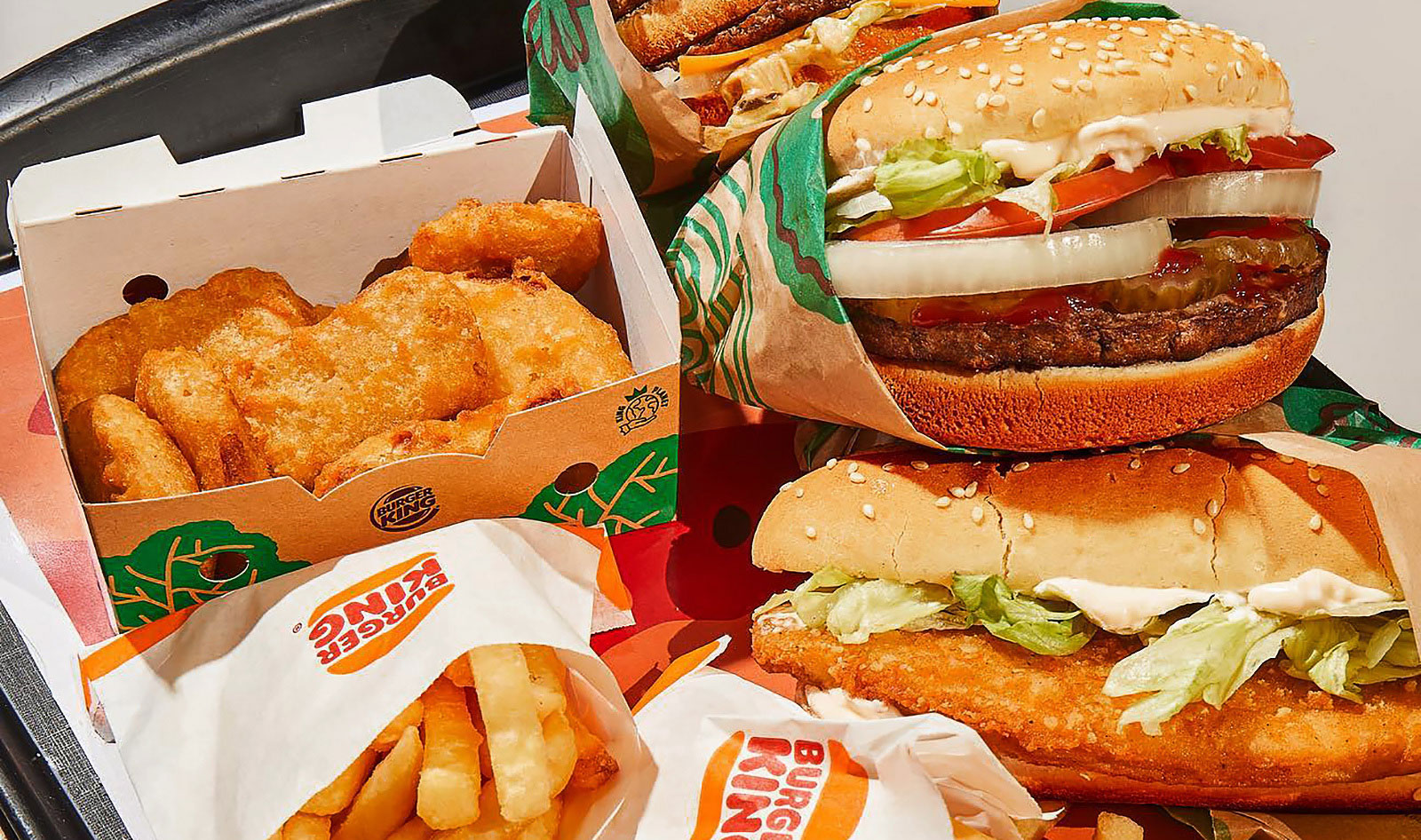 Burger King
Speaking of fast food, Burger King spent the year exploring the future of food with vegan pop-ups across the globe. In 2022, the international chain toyed with flipping the script by making plant-based meat the new normal, with animal meat available by request.
And market research experts at Research and Markets are predicting that advancements in the vegan food world will continue to grow in the coming years. According to its November report, the global vegan food market is slated to grow by nearly $1 billion in 2022—up from $13.55 billion in 2021. By 2026, the research firm places the market at $18.73 billion.
Top 22 vegan news headlines of 2022
But before we set our sights on what the vegan future may hold, we're taking a second look at the milestones that defined vegan news in 2022.
1 Vegan chicken arrives at KFC
Back in January, Beyond Meat's vegan chicken hit KFC's 4,000 stores for a limited time and we were eating it up.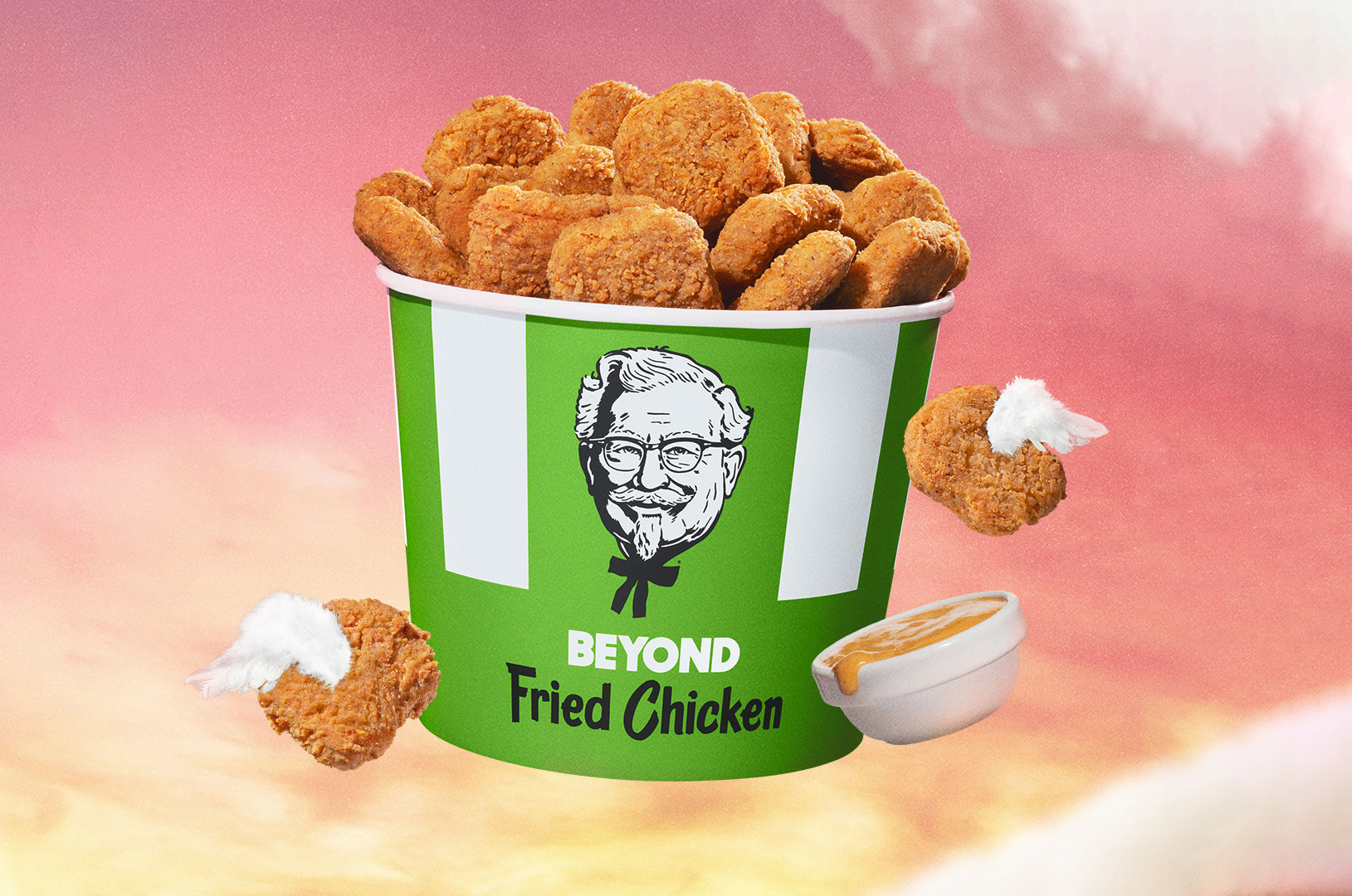 KFC
Here's to hoping KFC revives Beyond Fried Chicken as a permanent option—maybe with a few new vegan dipping sauces?—in 2023.
2 Animal-free mozzarella cheese targets pizza shops
2023 can't come fast enough for pizza lovers. That's because next year is when New Culture promises to put its vegan mozzarella cheese—made dairy-identical with the power of precision fermentation—on pizzeria menus nationwide.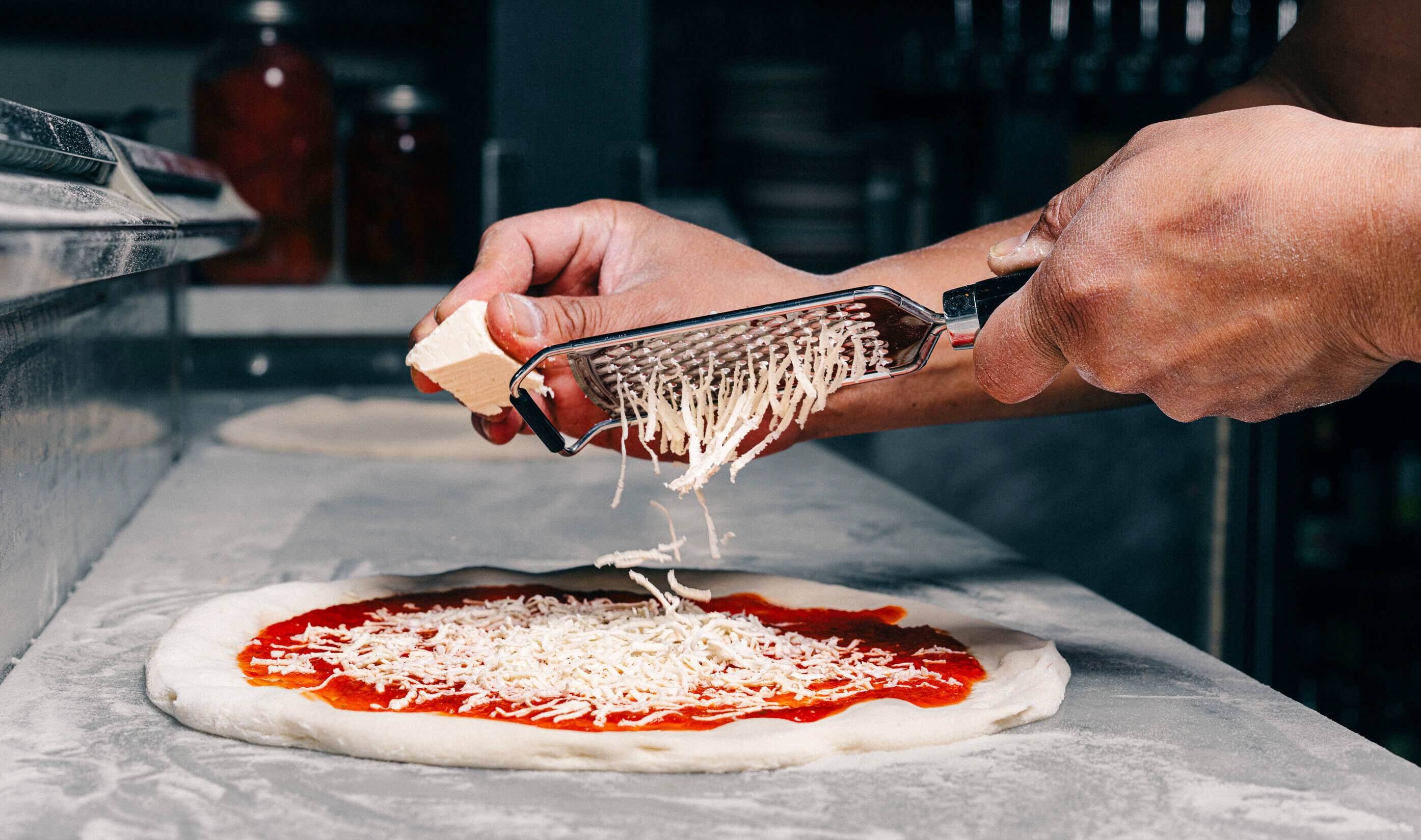 New Culture
And it's not all talk at New Culture as the company is backed by agri-business giant ADM and $23 billion Korean conglomerate CJ CheilJedang, a major player in the US pizza industry.
3 Starbucks' first vegan fall drink
Okay, it may not be a PSL—which in 2022 still contained dairy ingredients in the US—but Starbucks got cozy this fall with the launch of its first vegan-as is drink, the Apple Crisp Oatmilk Macchiato.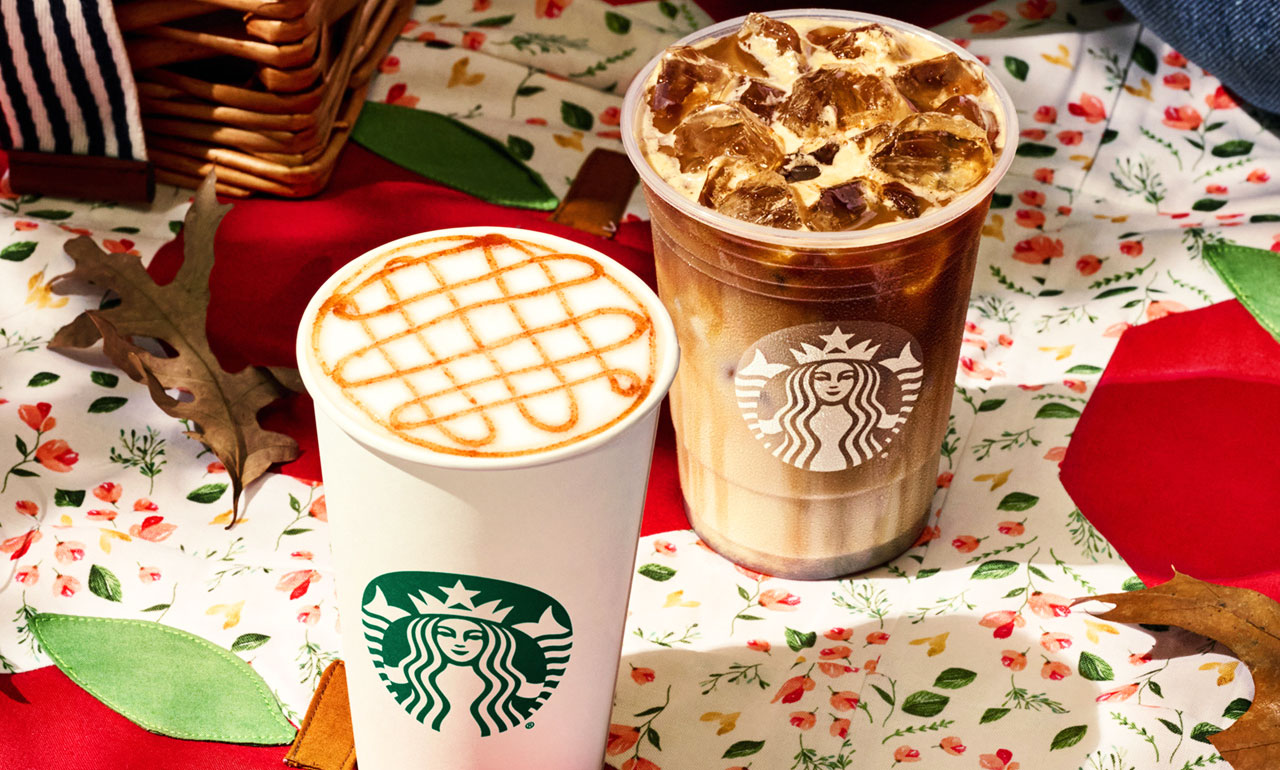 Starbucks
Maybe next year, Starbucks will heed the call of many a PETA protests and drop its vegan milk upcharge?
4 Beyond Orange Chicken lands at Panda Express
For at least five nights straight in September, dinner meant another trip to Panda Express for a combo meal of chow mein, Super Greens, and Beyond the Original Orange Chicken—and we know we weren't the only ones making the nightly voyage.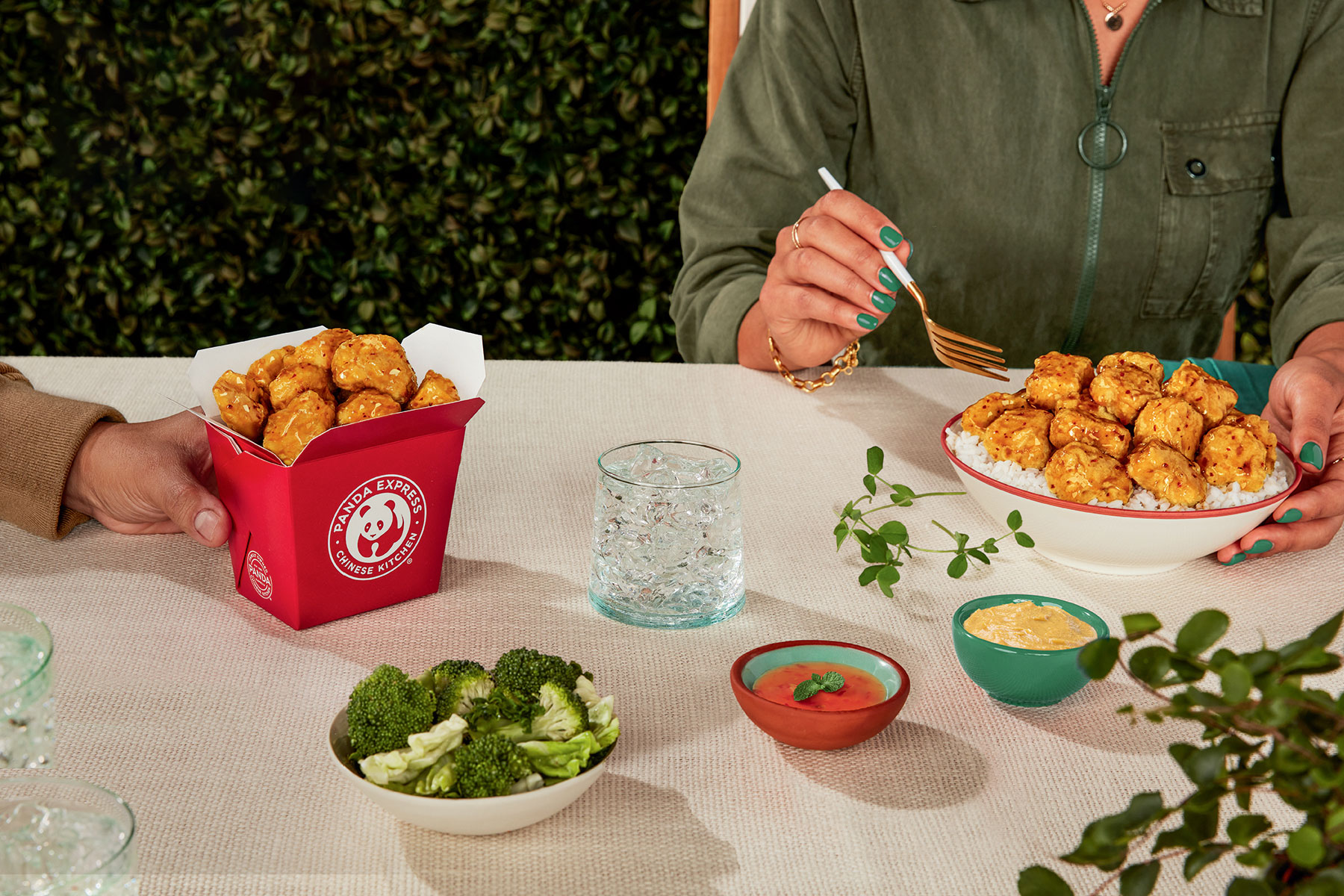 Panda Express
Spicy, sticky, and sweet. This vegan orange chicken needs to stay on the menu forever. Panda, can you hear us?
5 Chicago gets a Whole Foods-sized vegan grocery store
Massive vegan supermarket PlantX opened its doors in Chicago this summer and grocery shopping has never been the same.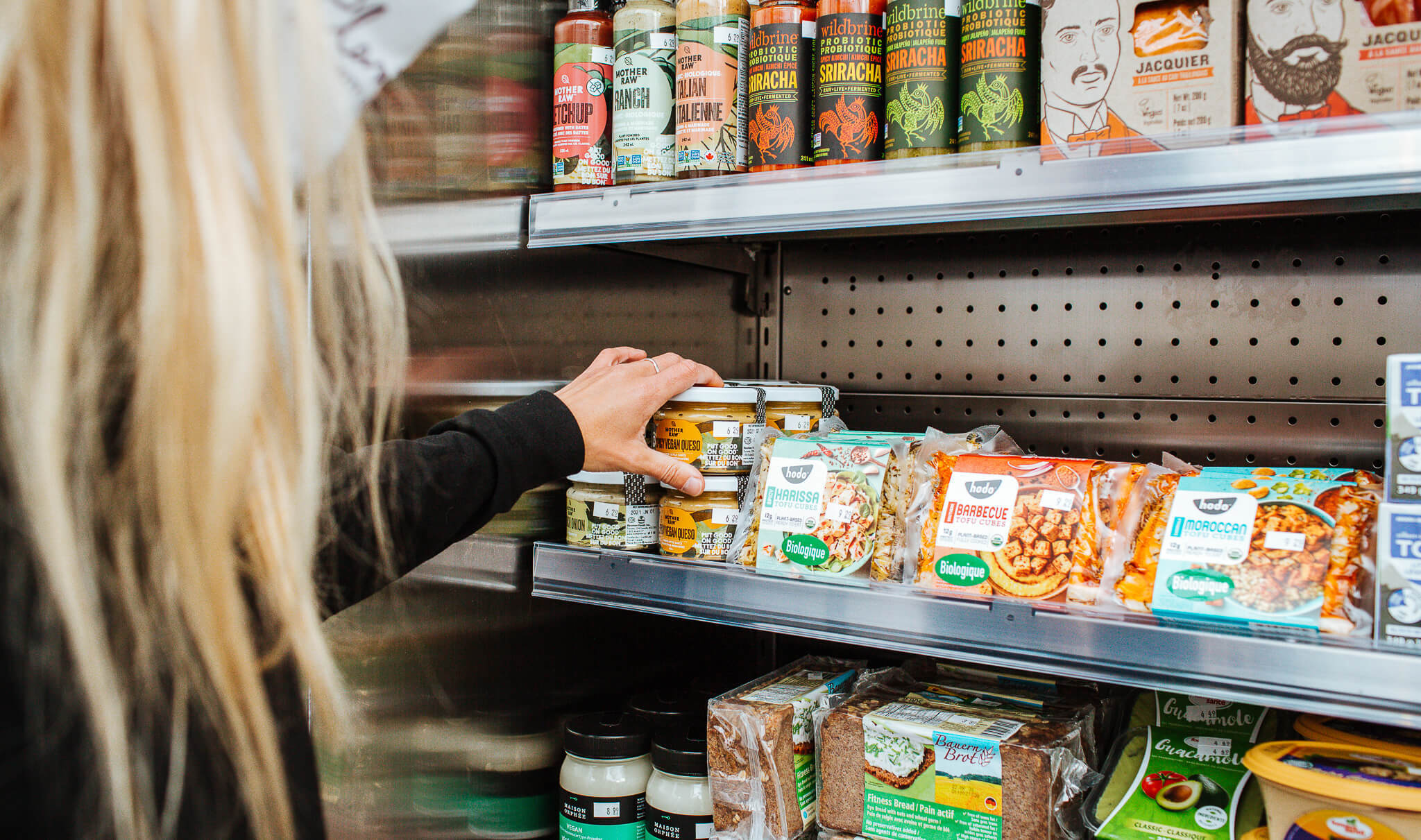 PlantX
Reading labels for hidden animal products? Not here. The store has all of the produce, grab-and-go items, meats, cheeses, and desserts of a Whole Foods but without any animal products.
6 Study links milk consumption with spike in prostate cancer risk in men
We've been off the teet for quite some time but new research continues to show that consuming animal milk is not for humans.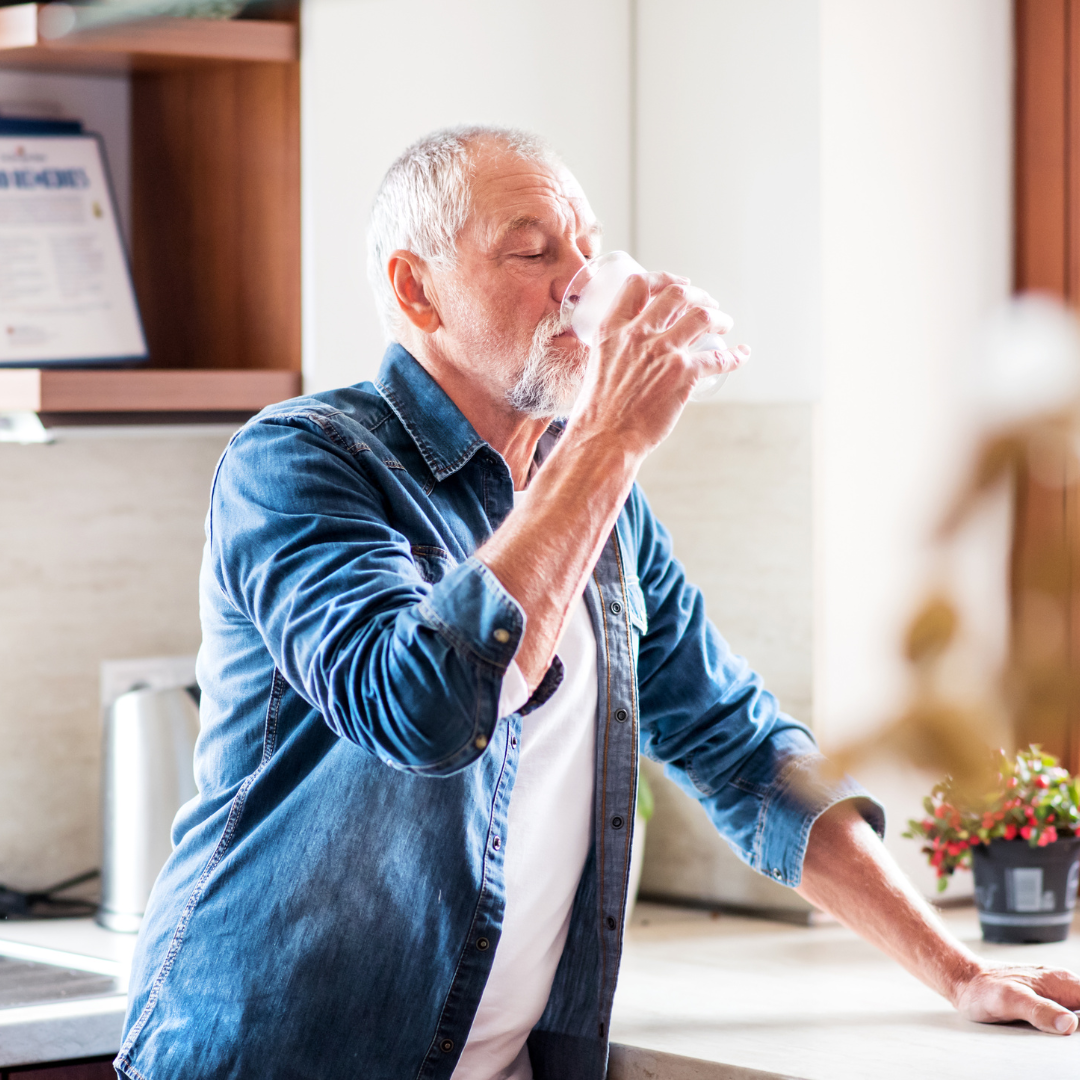 Getty
Case in point? A major study published in The American Journal of Clinical Nutrition in June found that men who consume the most dairy are at a 60-percent increased risk of developing prostate cancer compared to those who abstain from it.
7 Burger King leads the way for vegan future of fast food
When you take a look at the global picture, Burger King is doing the most when it comes to vegan food. Which led us to ask the question in August if the chain would be the first of its kind to drop meat for good.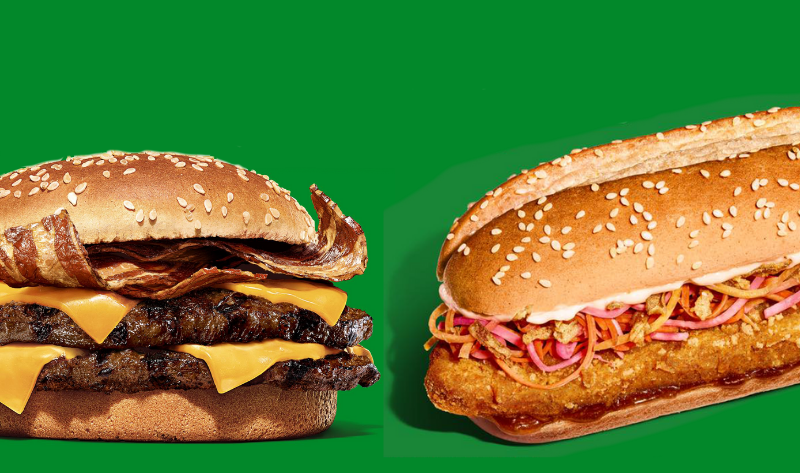 Burger King UK
While meat is still on the menu at Burger King, the chain continues to pioneer a plant-based future for fast-food and has introduced plant-based burgers to its menu in more than 70 countries to date.
8 Keto is the least healthy diet of the year
Ever wonder what eating mostly bacon, cheese, and butter will do to your health? These are the building blocks of a keto diet and this way of eating was ranked as the least healthy, according to nutrition experts at US News and World Report.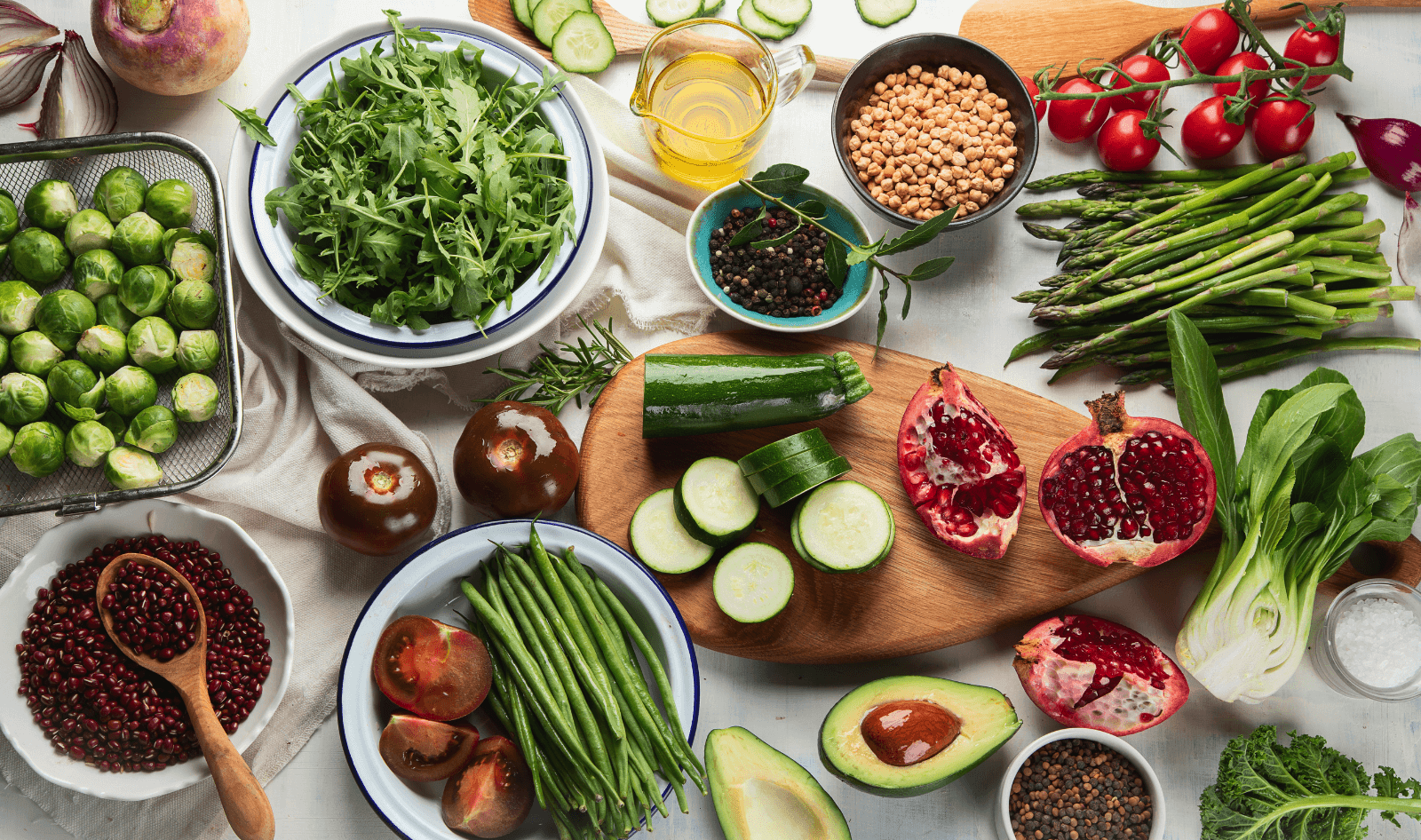 Getty
Not surprisingly, experts ranked plant-centric diets at the top for their filling fiber-rich foods and environmental benefits.
9 Food Network taps Tabitha Brown to host first vegan show
While eating plant-based is quite easy nowadays, Food Network finally came around with its first vegan cooking show It's CompliPlated, a competition that pits chefs against each other to cook for picky eaters.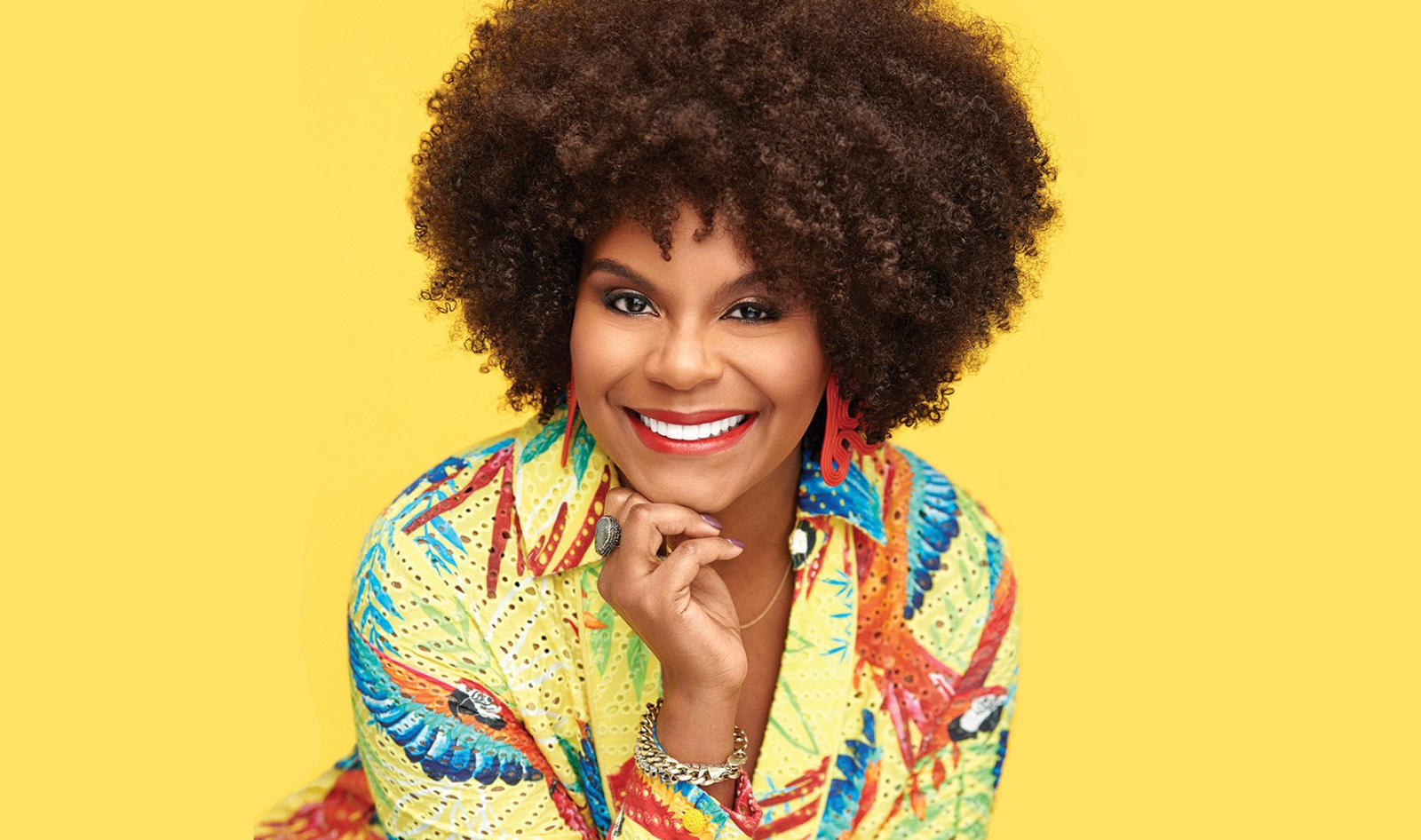 Tabitha Brown/Feed the Soul
And who better than to host the network's first vegan show? None other than easy-to-watch personality Tabitha Brown.
10 Taco Bell gets into vegan beef
Taco Bell has been a longtime favorite for many stranded late-night partiers looking for a quick bite of something tasty. This fall, midnight snackers in and around Birmingham, AL were pleasantly surprised with a vegan beef option at approximately 50 Taco Bell locations.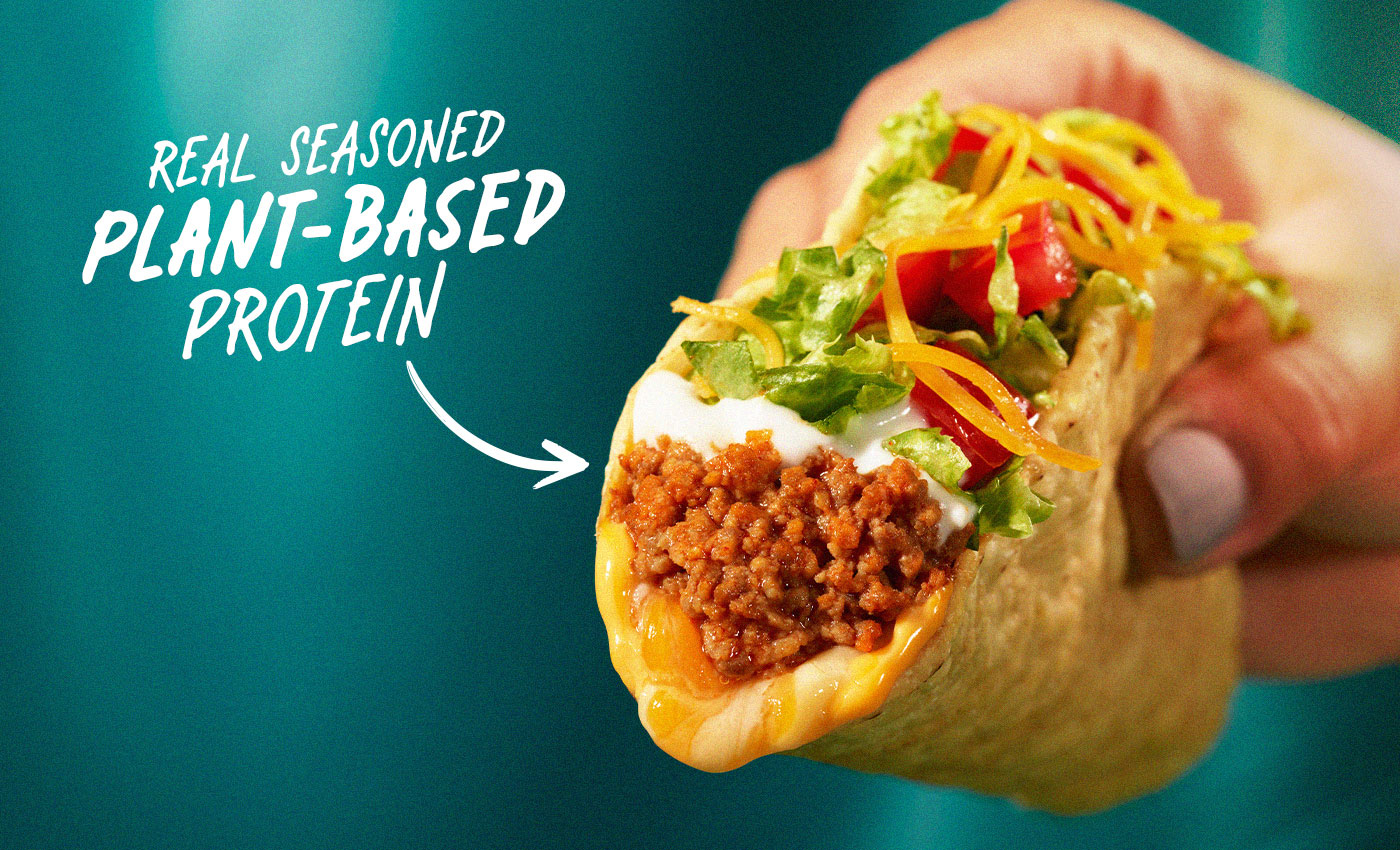 Taco Bell
What would we order? 10 vegan beef soft tacos, al fresco with a handful of fire sauce packets, please.
11 Taco Bell and Beyond Meat launch vegan steak
Mas Taco Bell news? Coming right up … this time with a vegan steak twist.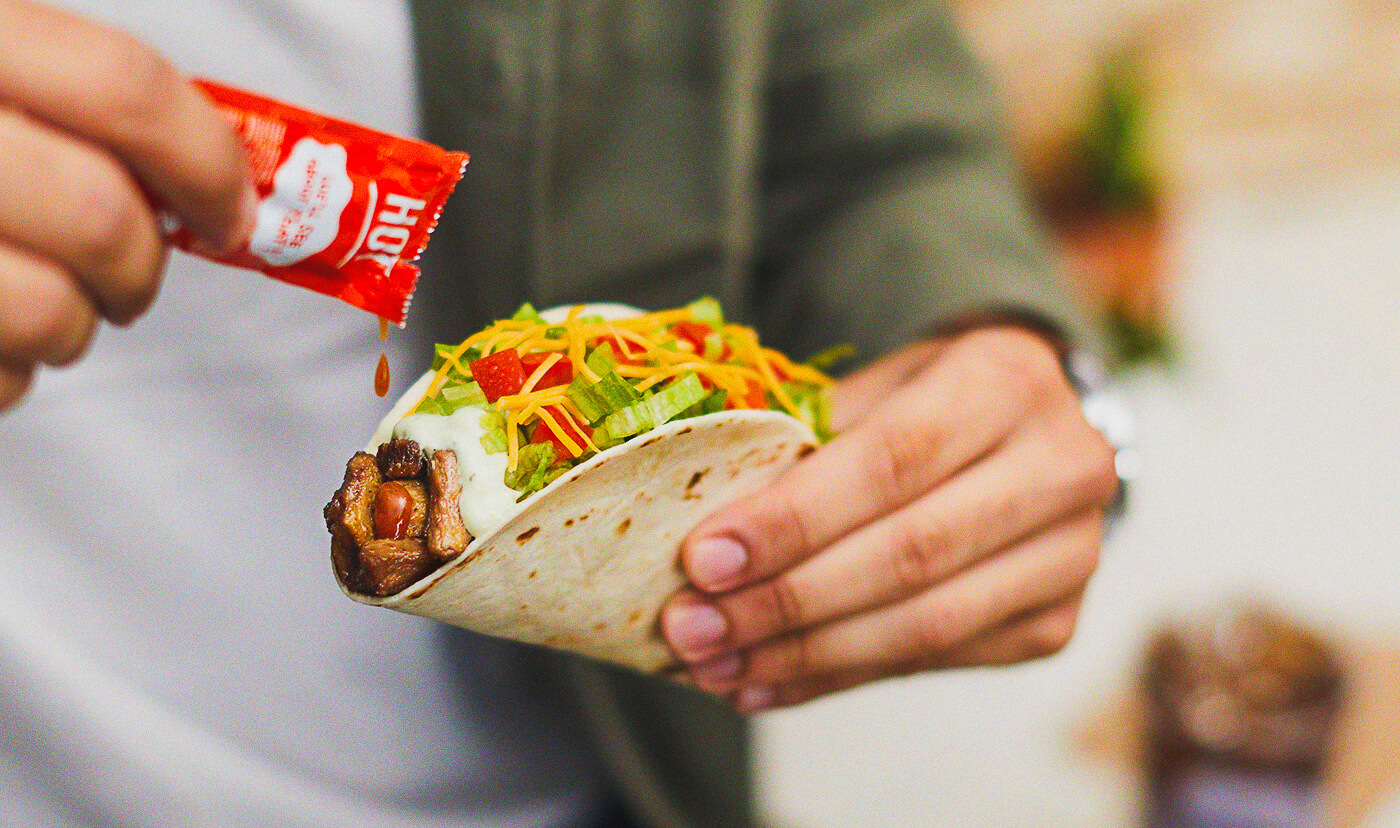 Taco Bell
Beyond Meat and Taco Bell have been teasing their partnership for a few years and in October, that turned into an announcement of epic proportions. Beyond Carne Asada, a marinated vegan steak, arrived at approximately 50 test locations in the Dayton, OH area.
The best part? It didn't cost extra to upgrade from animal meat to Beyond's vegan steak.
12 Massive avocado study finds cholesterol benefits
Avocados are so temperamental when it comes to ripening but science says eating them has a host of benefits. A study published in the Journal of the American Heart Association this summer found that eating these green-hued berries (that's right) daily can help lower cholesterol.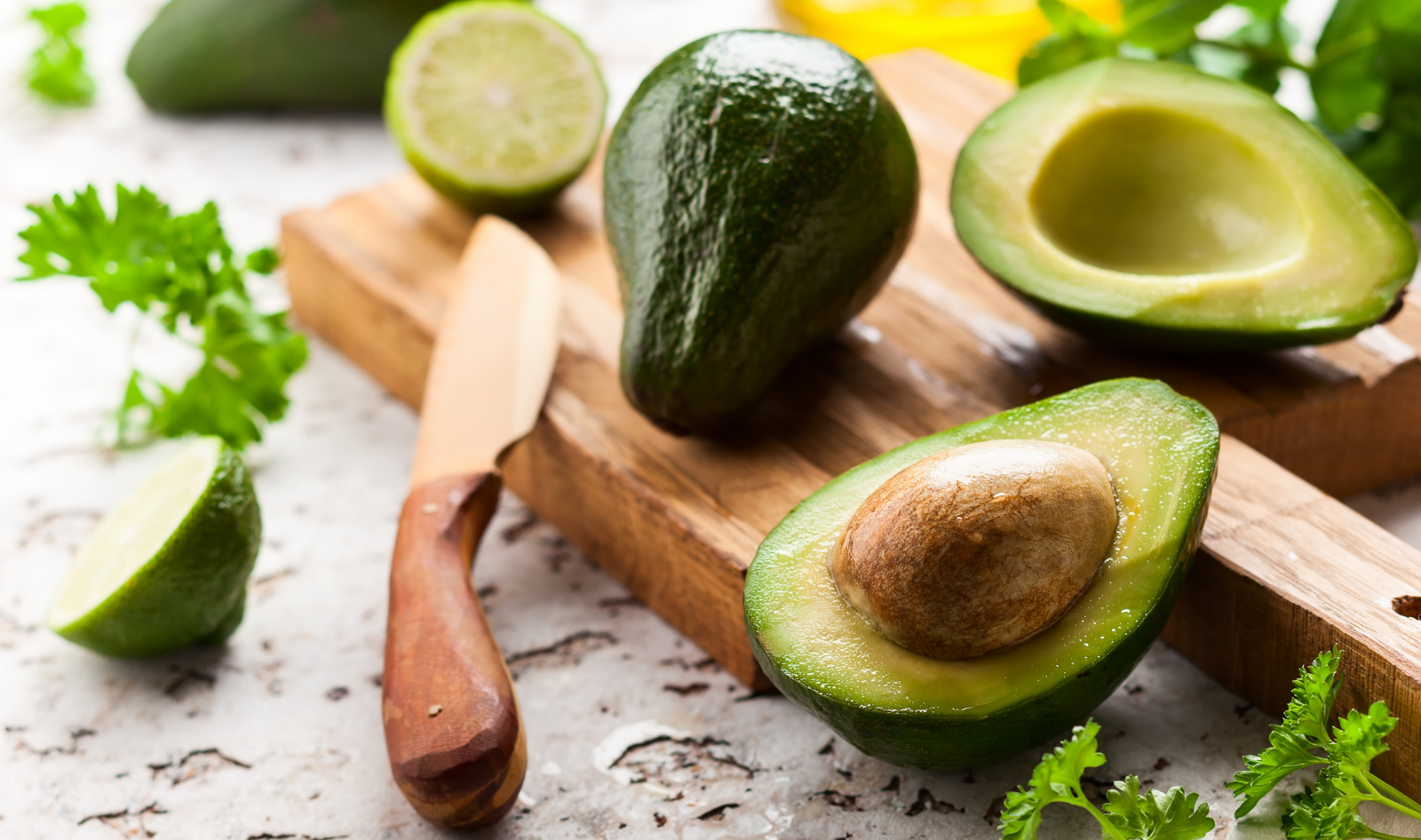 Getty
And our big batch of guac has been slowly browning in the fridge ever since.
13 Miyoko's Creamery makes vegan cottage cheese with watermelon seeds
Driven by our desire to end animal exploitation, vegans are a creative bunch when it comes to developing cheese alternatives.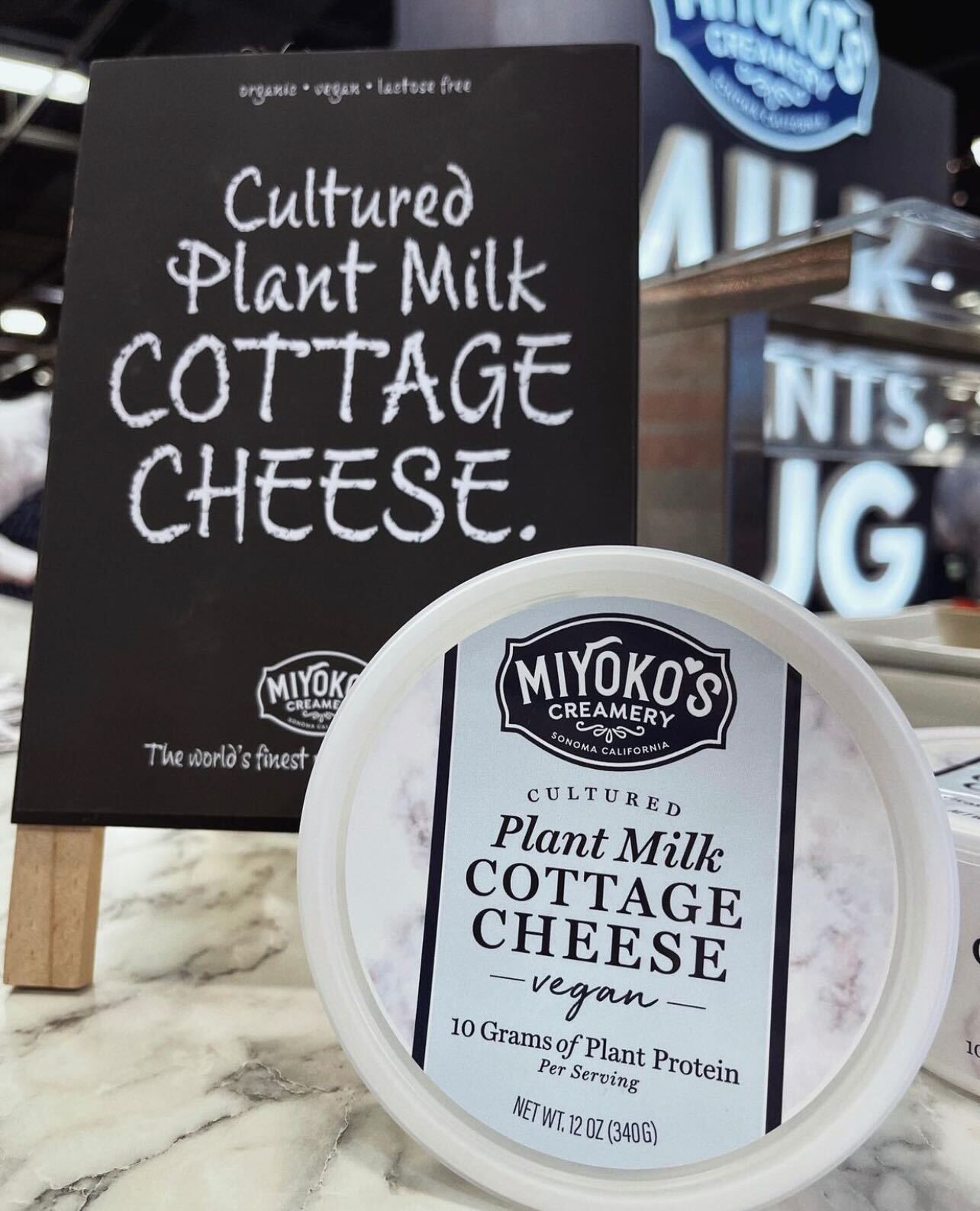 VegNews
And the queen of vegan cheese, Miyoko Schinner, really outdid herself this year when she showcased the world's first dairy-free cottage cheese at trade show Natural Products Expo West in March.
What's in this magical vegan cheese? Schinner used a combination of plant bases, including watermelon seeds.
14 Crispy vegan chicken sandwich is a North American sell-out success
Early in 2022, a sandwich sensation took over vegan fast-food chain Copper Branch's 40 locations in North America becoming a sell-out success. The crispy plant-based fried chicken—a star ingredient of the Nashville Vegan Fried Chicken Sandwich—is made by Atlas Monroe, a Black woman-owned vegan meat brand.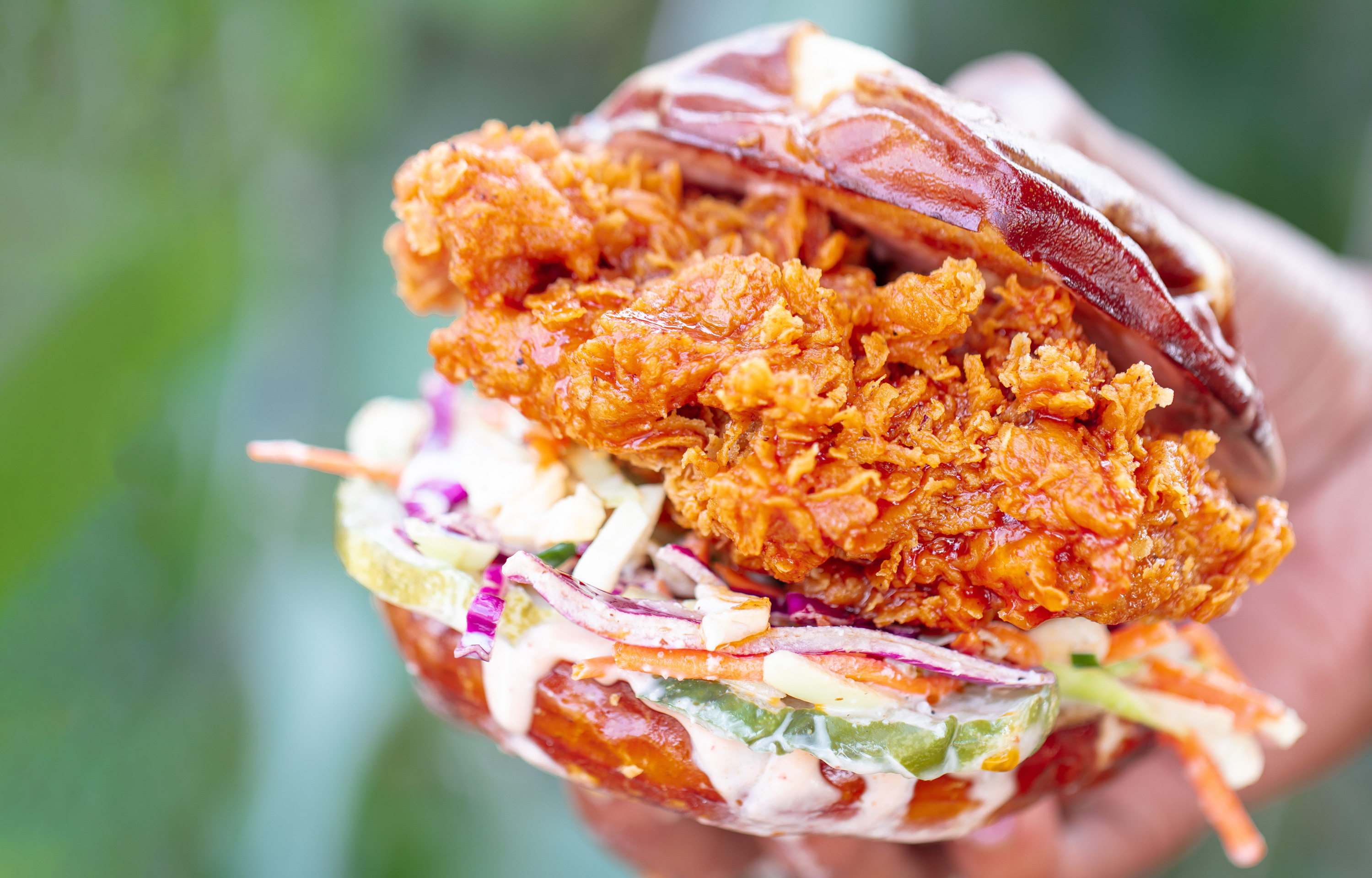 Atlas Monroe
Founder Deborah Torres famously rejected a $1 million deal on Shark Tank, choosing not to give up 100 percent of the company to the sharks because she knows her worth.
15 Burger King nixes animal products from kitchen
From London to Berlin to Costa Rica, Burger King's vegan pop-ups are so common nowadays that we stopped counting them. However, for its newest plant-based location in Lisbon, Portugal, the fast-food chain piqued our interest again when it removed all animal products from its kitchen to avoid cross contamination concerns.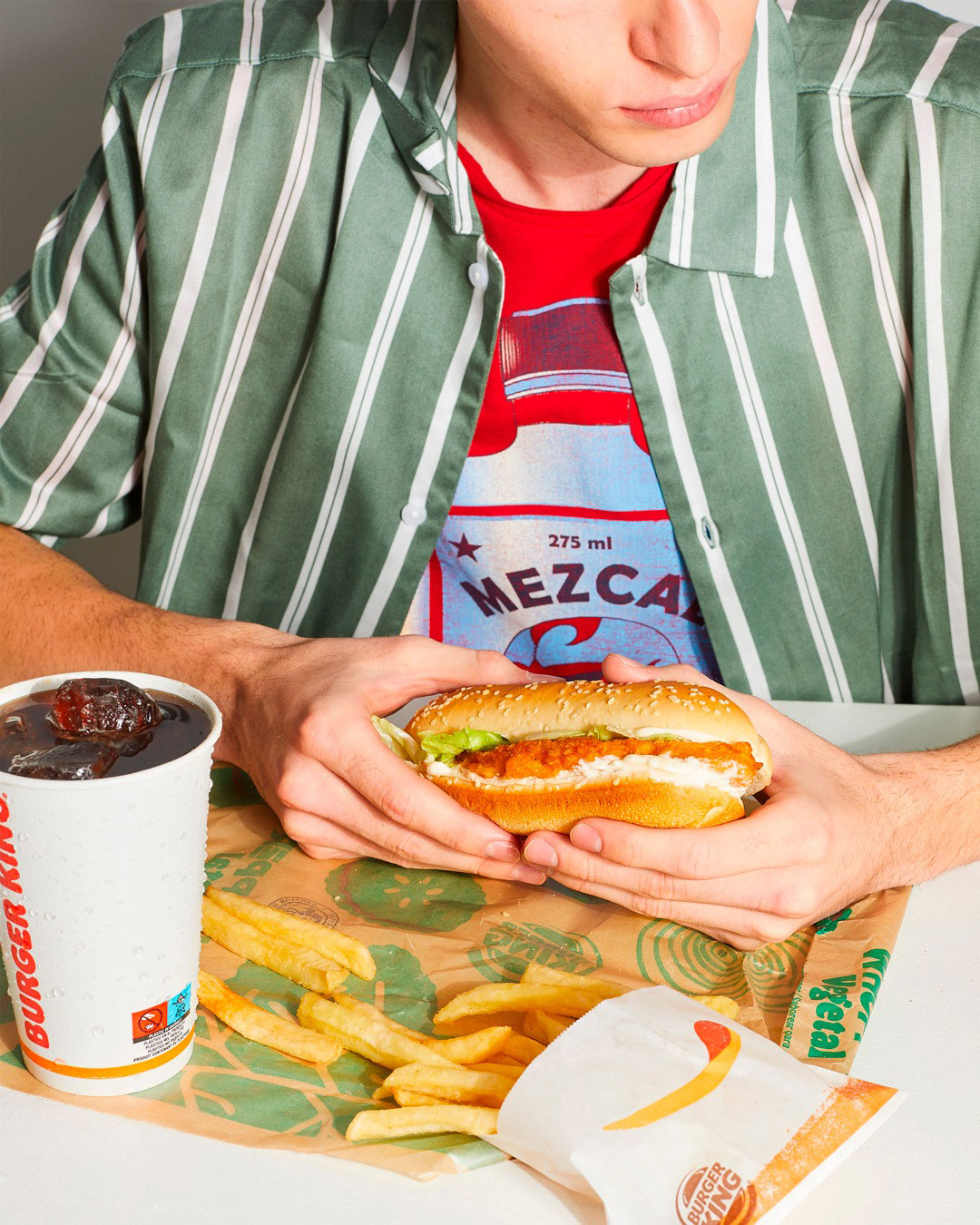 Burger King
This means that throughout November, the Whopper, Long Chicken, Chicken Nuggets, and other plant-based options at this Burger King never came out of a shared fryer with animal products. Bravo!
16 Wicked Kitchen's vegan ice cream is made from lupini
Lupini beans are actually legumes and are totally delicious as marinated snacks typical to Mediterranean cuisine. Until this year, we had no idea that they can double as a creamy ice cream base, too.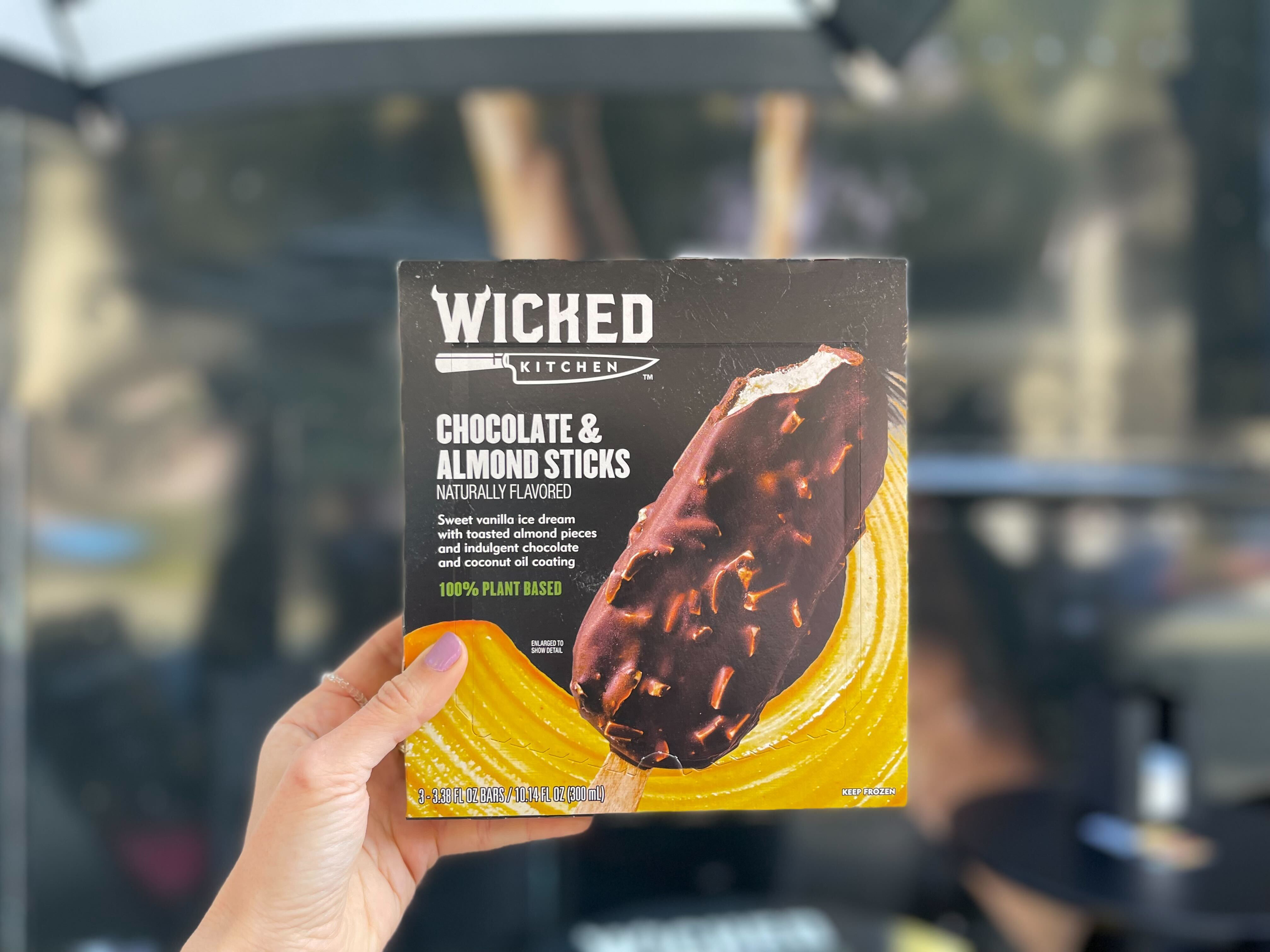 VegNews
And it's all thanks to Wicked Kitchen, a brand that released a variety of novelty vegan ice cream bars made with, you guessed it, lupini beans as a key ingredient.
17 Netflix hosts Bad Vegan pop-up
One Netflix documentary that had us glued to our screens was Bad Vegan, which detailed the bizarre true story of Sarma Melngailis and beloved New York City vegan restaurant Pure Food and Wine.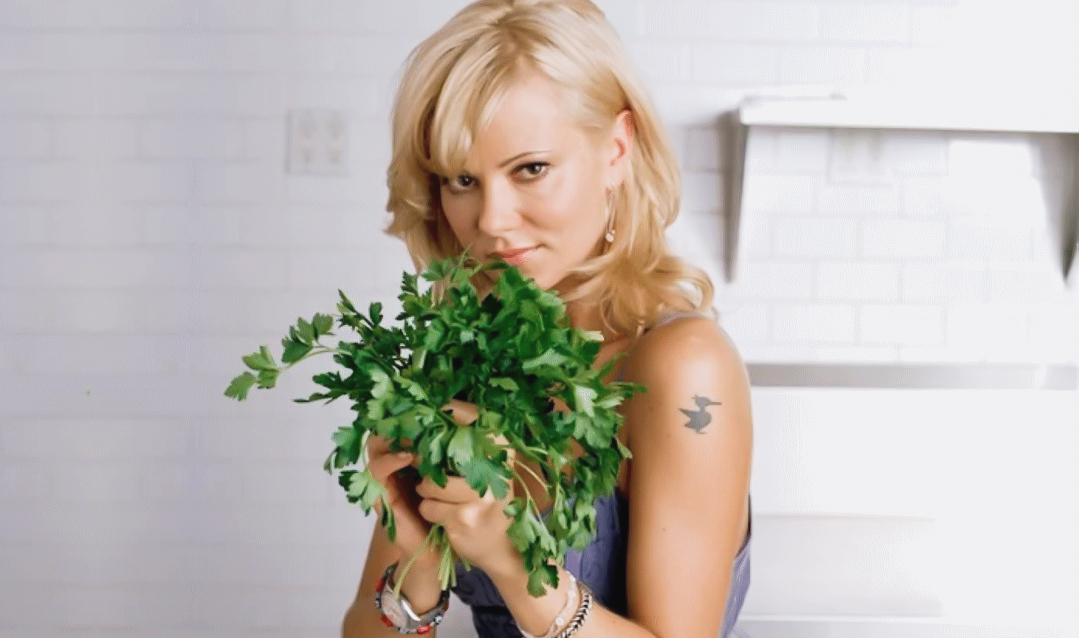 Netflix
To give fans of the film a taste of the menu at the shuttered restaurant, Netflix hosted a delivery-only event with Postmates that made its famous dishes like Caesar salad, Signature Raw Lasagna, and Mallomars available to the public one last time.
18 Crossroads Kitchen: first vegan fine-dining restaurant on the Las Vegas strip
If its die-hard celebrity fans are any indication, Crossroads Kitchen is the place to be for delightful plant-based fare. And this year, the legendary eatery—helmed by acclaimed chef Tal Ronnen—expanded to its second location in a grand way.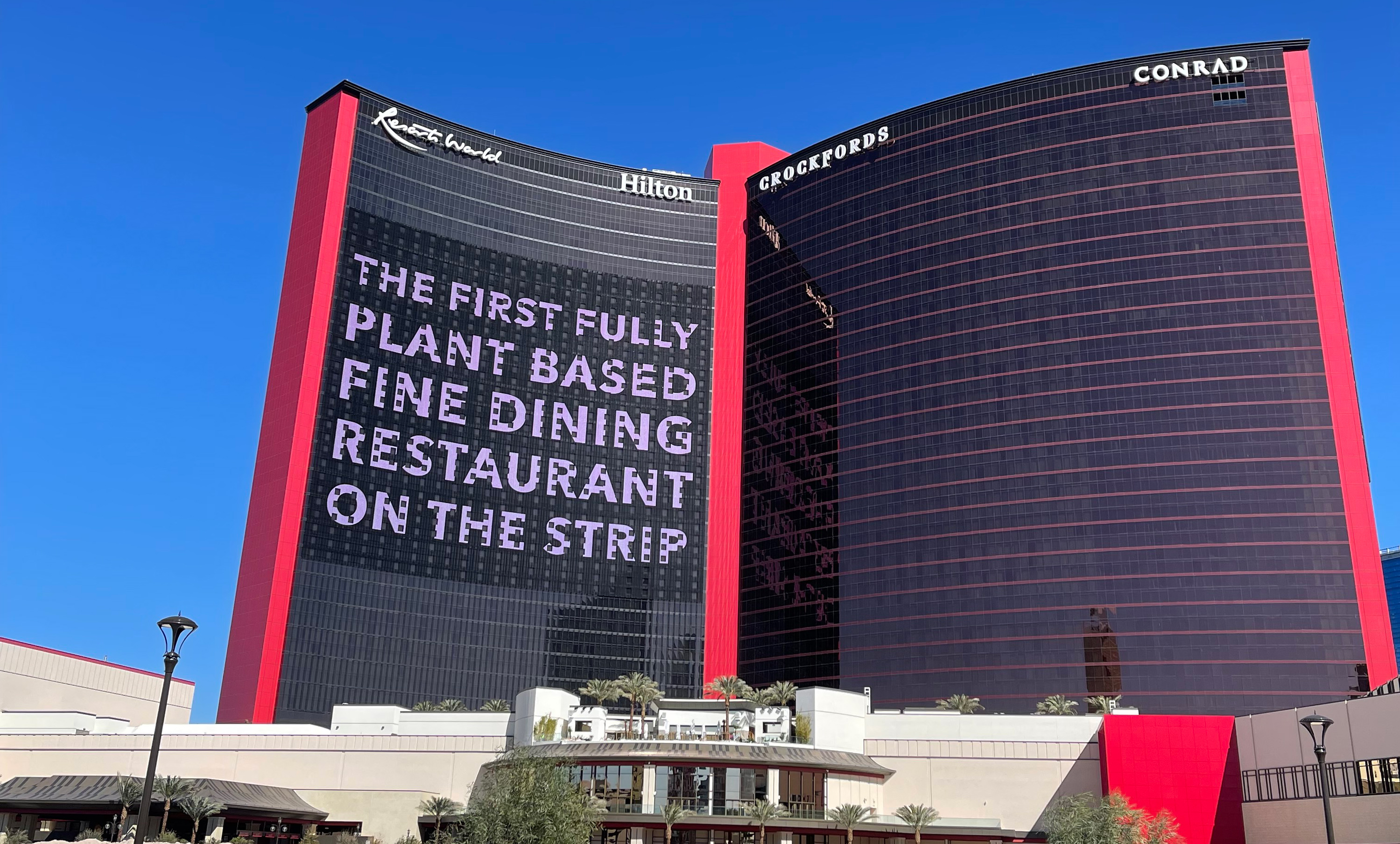 Tal Ronnen
That's because when it opened its doors on May 28 at the Resorts World Las Vegas, Crossroads Kitchen officially became the first vegan fine-dining restaurant on the strip.
19 Panda Express tests new Beyond Meat dishes
While Beyond Orange Chicken might be hard to beat, we will never say no to more vegan options at Panda Express. The chain explored just that in January with the test launch of beefy Beyond Meat dishes at its Innovation Kitchen location in Pasadena, CA.
Panda Express
What was on the menu? A spicy Mapo Tofu with Beyond Beef and a veggie-forward String Beans with Beyond Beef.
20 IHOP tests vegan breakfast sandwiches
Just when we stopped thinking about how IHOP has not yet stepped into the modern era with plant-based options (give us pancakes, already), a Flip'd by IHOP location in the Flatiron neighborhood of New York City came through with some news.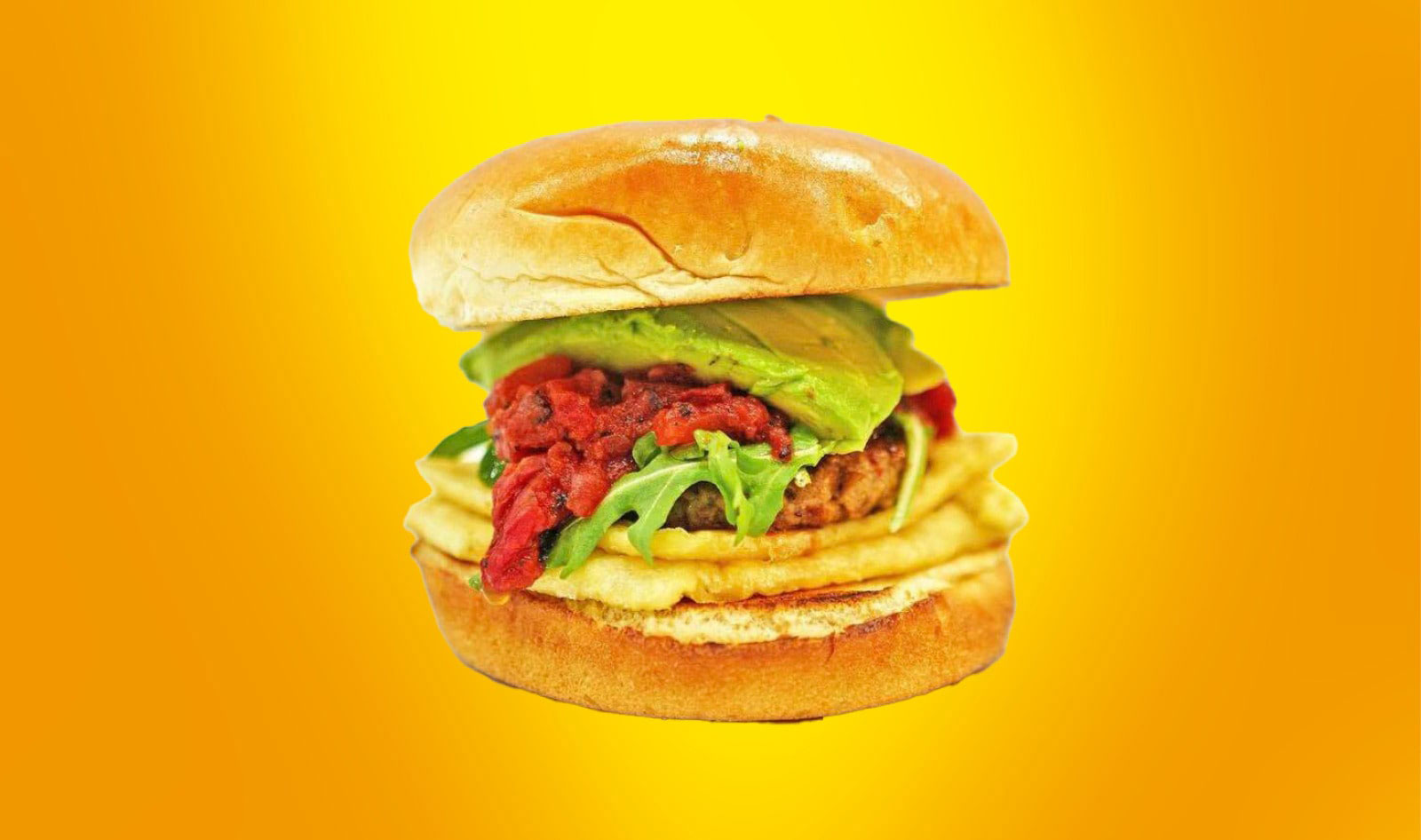 Flip'd
In February, we connected with Bryan McKenzie, the franchise owner of the location, who as a vegan himself, was excited to put the Plant Based Cali sandwich (the first-ever vegan breakfast offering at IHOP) on the menu for a limited time.
21 Vegan chicken that's made to rival Popeyes is here
Listen, we love a chicken sandwich as much as the Popeyes set … we just like ours without cruelty, please.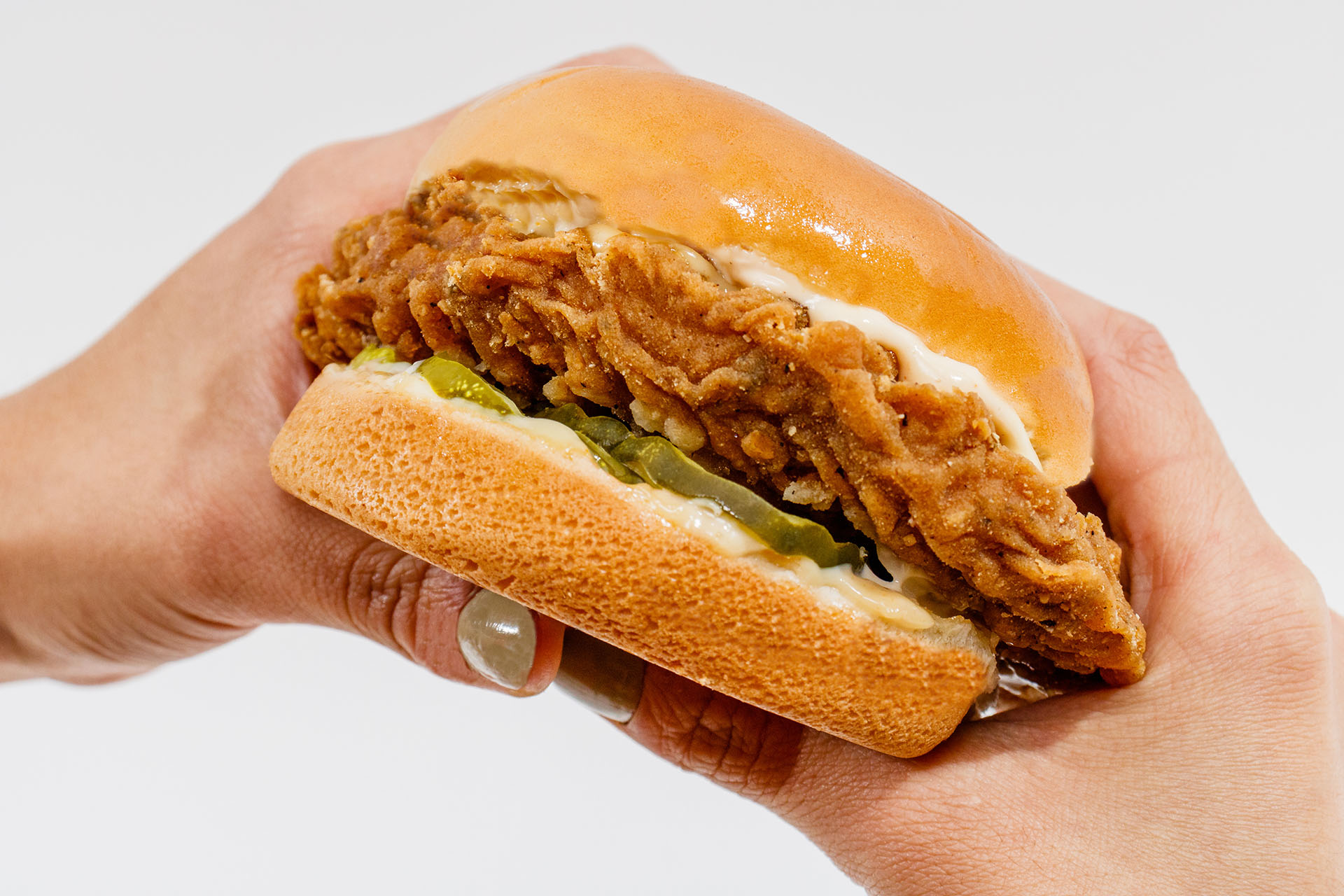 Skinny Butcher
Earlier this year, new company Skinny Butcher launched just that: vegan chicken products created to rival Popeye's and Chick-fil-A but with a skinnier carbon footprint and zero animal slaughter.
22 Burger King gets into vegan chicken with Impossible Foods
Did we mention Burger King dominated our headlines in 2022? This last one is special because it takes us full circle back to Burger King's first plant-based moment: its launch of the Impossible Whopper back in 2019.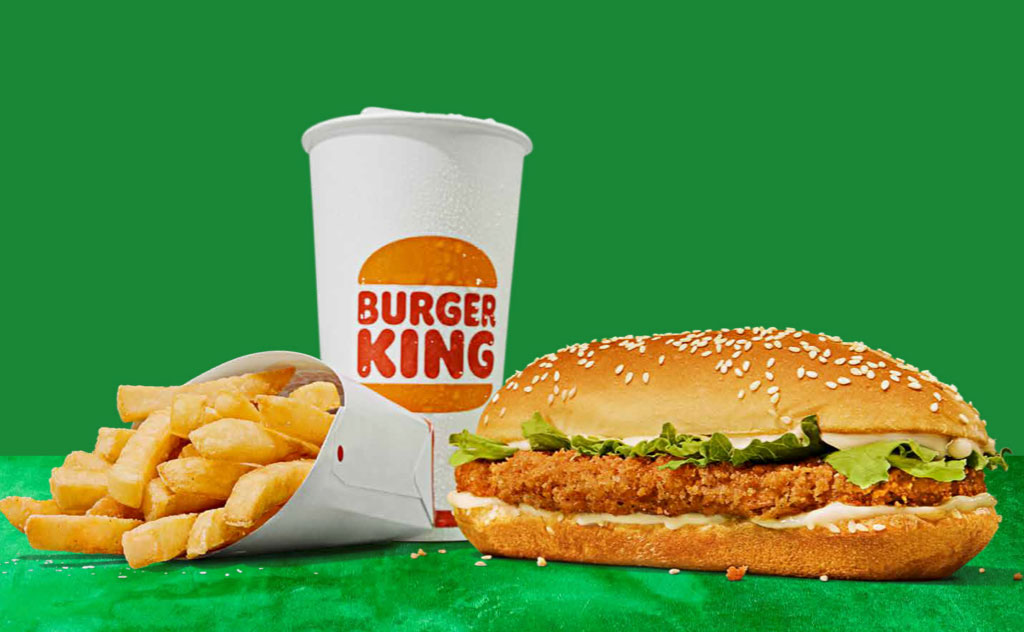 Burger King
Years later, Burger King is still going strong with its longtime partner Impossible Foods, which helped craft its first plant-based chicken offerings in the United States that the fast-food chain tested back in August at participating locations in Cincinnati, OH. All hail the King.
For the latest vegan news, read: