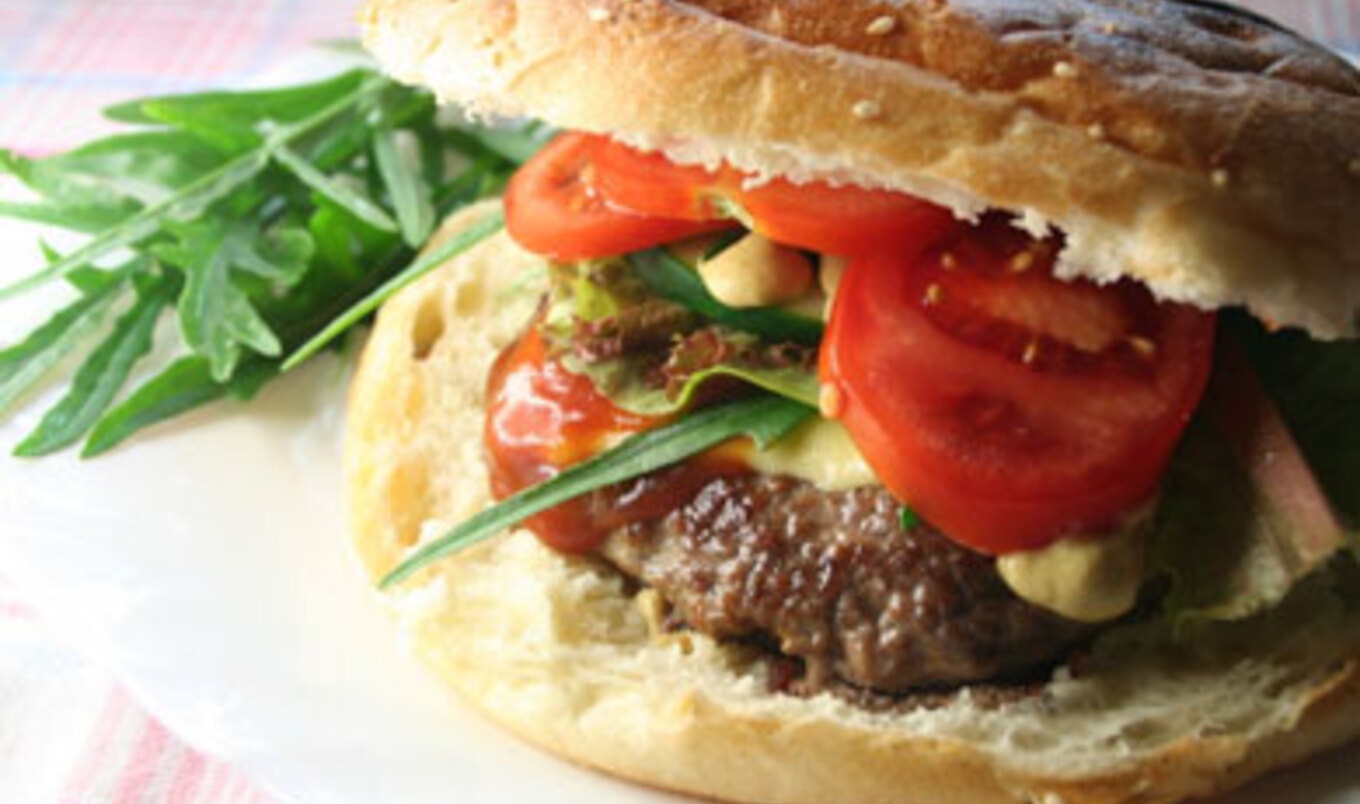 Are they meatballs? Are they burgers? They're both, and they're doubly delicious.
April 18, 2010
Imbued with fresh herbs, bread crumbs, and a surprise addition of dessert wine, these burgers are perfect served on a fluffy bun with slices of tomato and avocado. If you happen to have some vegan cheese on-hand, layer it on the burger patties once they're cooked, and place them under a broiler for just a few minutes for melty, delicious cheeseburgers. Or, shape them into meatballs and serve with your traditional Sunday night marinara sauce.
Makes 4 burgers
What you need:
1 tube beef-flavored Gimme Lean
1/4 cup breadcrumbs, finely chopped
1/2 cup onion, chopped
3 cloves garlic, chopped
2 tablespoons soy sauce
2 tablespoons port wine
1 tablespoon fresh oregano, chopped
1 tablespoon fresh basil, chopped
2 tablespoons vegetable oil
1 medium tomato, sliced
1 medium avocado, sliced
4 burger buns
What you do:
In a medium bowl, combine Gimme Lean, breadcrumbs, onion, garlic, soy sauce, port, oregano, and basil until well combined. Form mixture into four patties.
In a heavy-bottomed skillet over medium-high heat, heat oil. Cook burgers until browned, about 4 minutes, then flip and cook an additional 4 minutes. Garnish with tomato and avocado slices and serve on buns.
Click here for more delicious recipes:
Tempeh Sandwiches
Veggie Cutlets
Croquettes