More than ever before, plant-based fare is giving meat and dairy a run for its money as more and more people are opting for vegan meals. A recent study even revealed that 42 percent of consumers worldwide think most people will be eating plant-based foods instead of meat in the next decade.
The past couple of years dealing with COVID-19 forced more people than ever before to cook at home (47 percent of which cooked more plant-based foods), research recipes, try new techniques, and refine their skills in the kitchen. More people than ever turned to the digital sphere for help, ideas, and delicious vegan food. From turning vegetables like potatoes and carrots into a deliciously velvety vegan queso sauce to mastering the ultimate tofu-cooking skills, this was a big year for vegan recipes.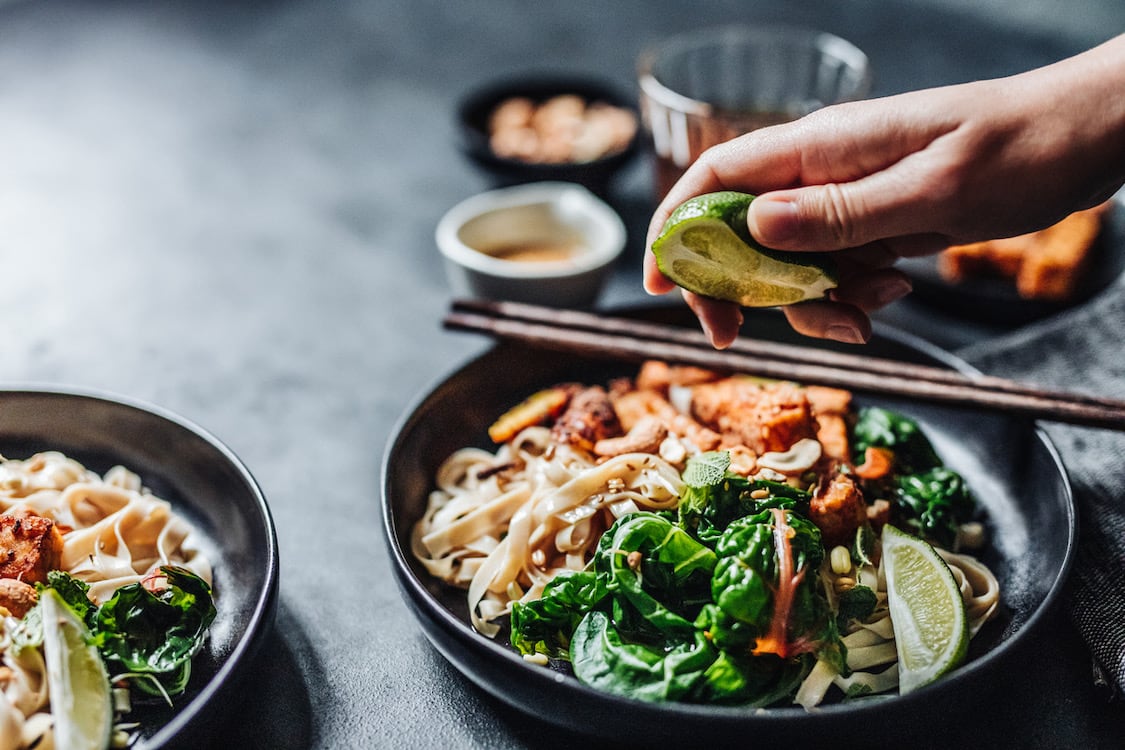 Top 22 vegan recipes of 2022
In honor of another year of next-level vegan grub, here are the 22 most popular recipes you couldn't get enough of on VegNews.com. We can't wait to see what's on the menu in 2023!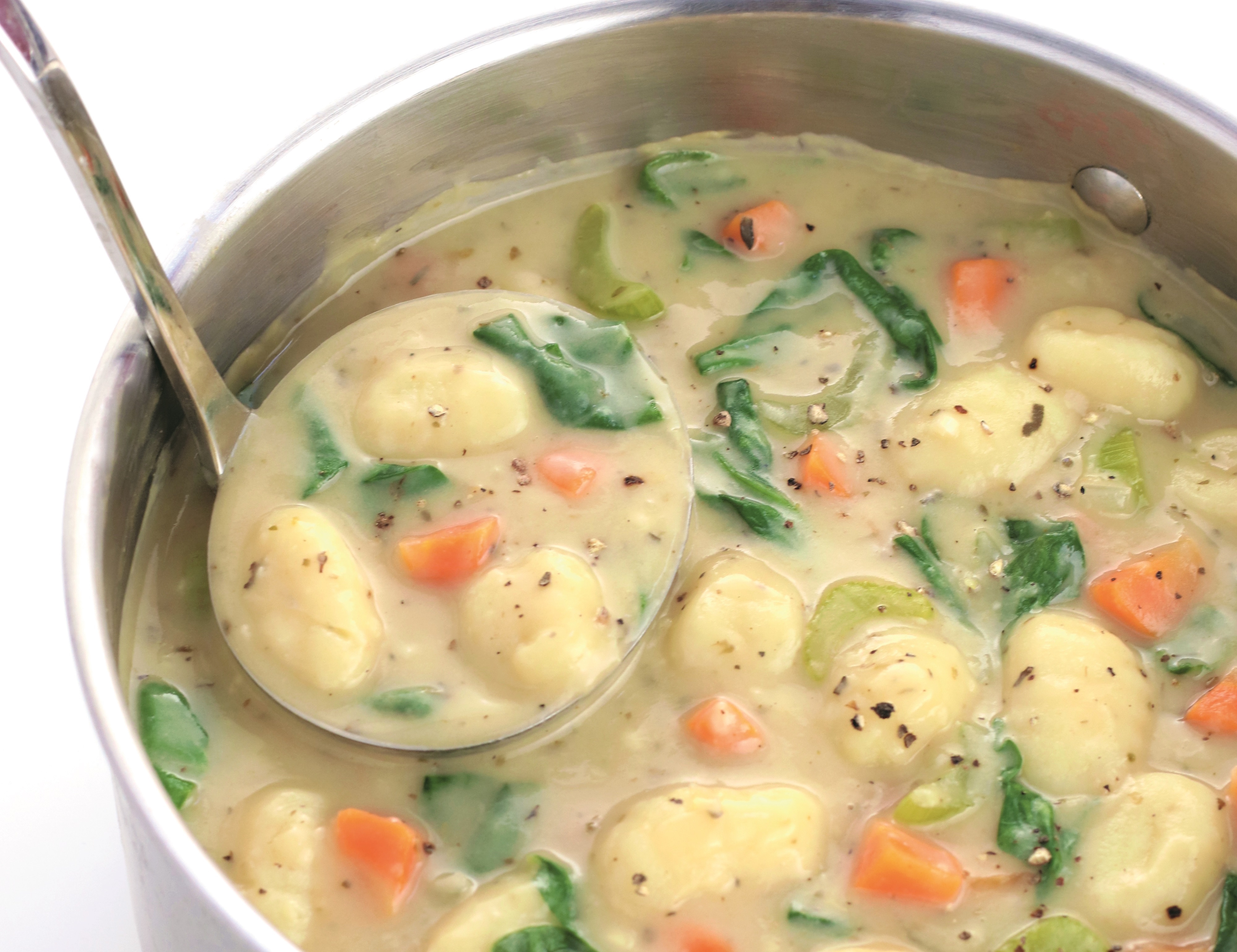 It Doesn't Taste Like Chicken
1 Vegan Creamy Italian Gnocchi Soup
VegNews readers proved soup season is year-round with this simple Italian gnocchi soup taking top marks for the most loved recipe of 2022.
Get the recipe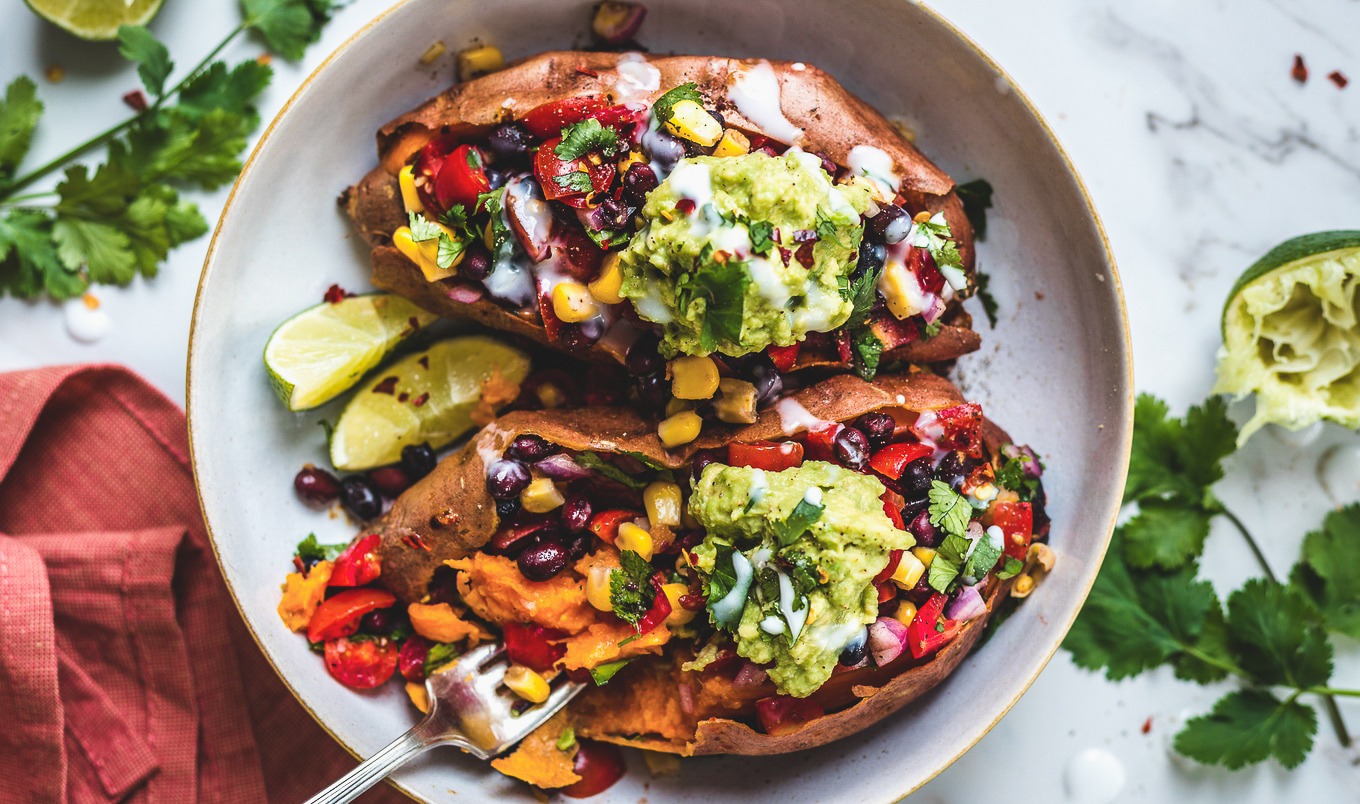 Hannah Sunderani
2 Vegan Black Bean-Stuffed Sweet Potatoes With Coconut Sour Cream and Guacamole
Who can resist deliciously satisfying roasted sweet potatoes stuffed with satiating black beans, a homemade coconut-based sour cream sauce, and hefty scoops of everyone's favorite dip, guacamole?
Get the recipe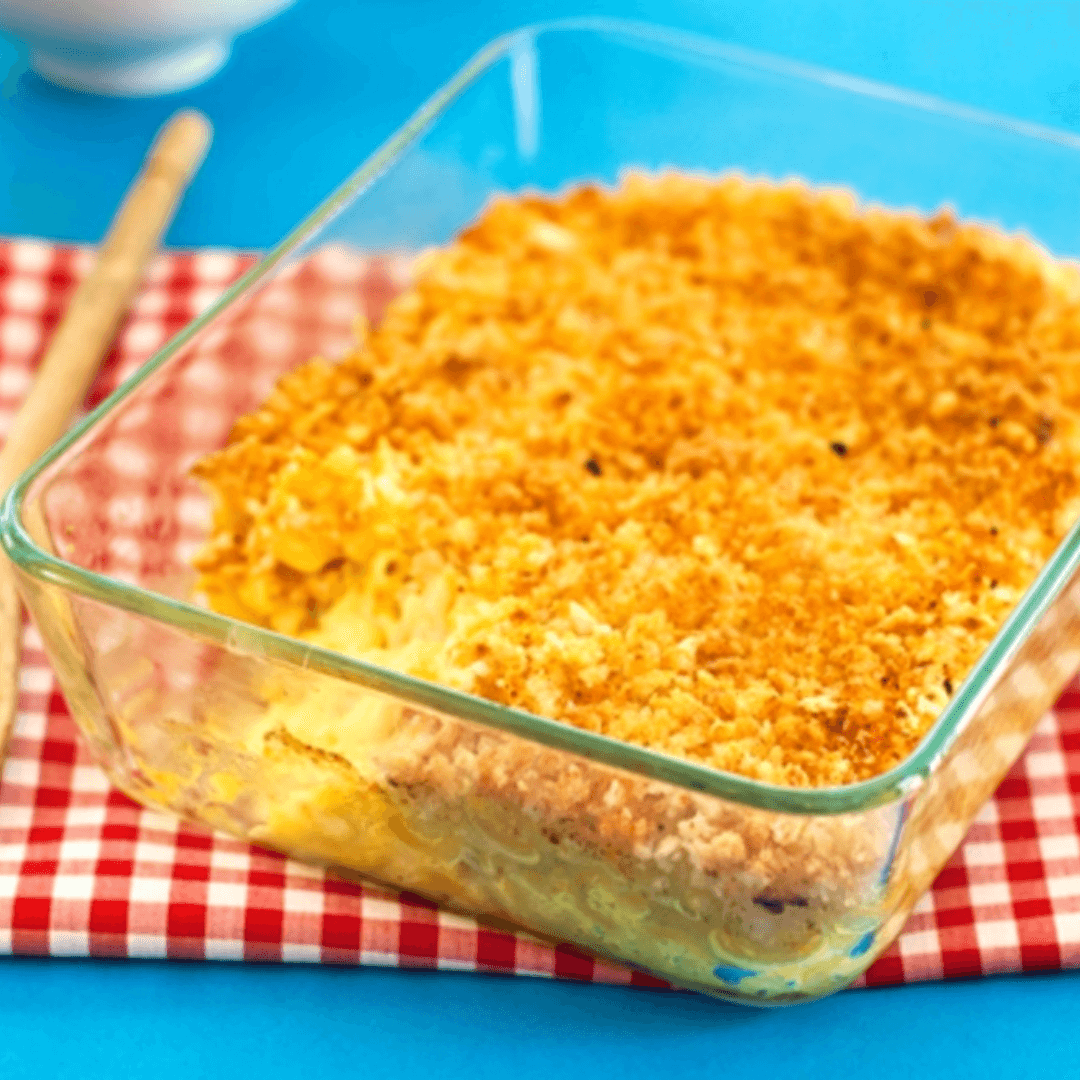 Hannah Kaminsky
3 The Best Vegan Macaroni and Cheese You'll Ever Make
This signature VegNews recipe has long been a reader favorite (making our top recipe list many years in a row) and there's a good reason why. This vegetable-based cheese sauce achieves that classic mac taste and texture without any of the dairy.
Get the recipe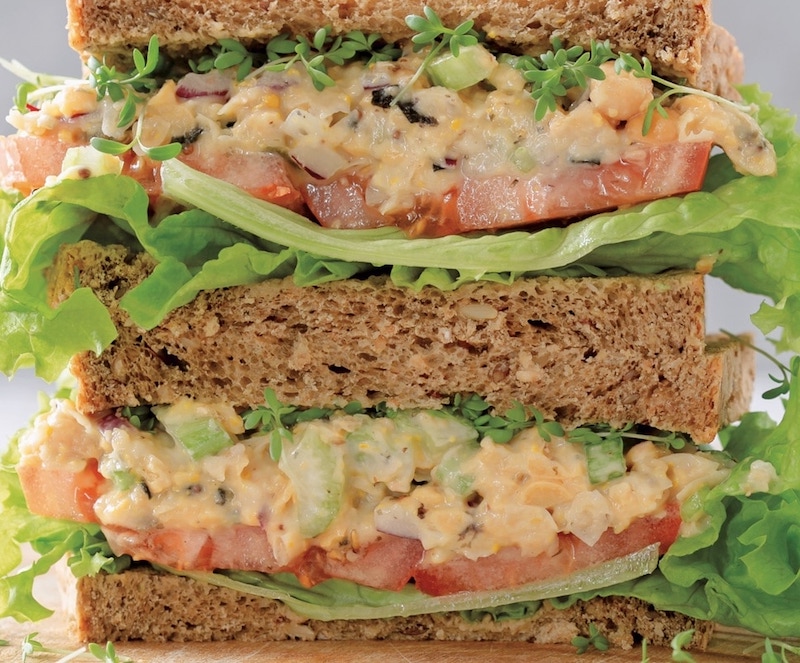 Andrea Soranidis
4 Two-Step Vegan Chickpea Tuna Salad Sandwiches
We like to keep it simple around here, and it appears so do our readers! So there's no surprise this go-to, fish-less tuna salad recipe was clicked on time and time again.
Get the recipe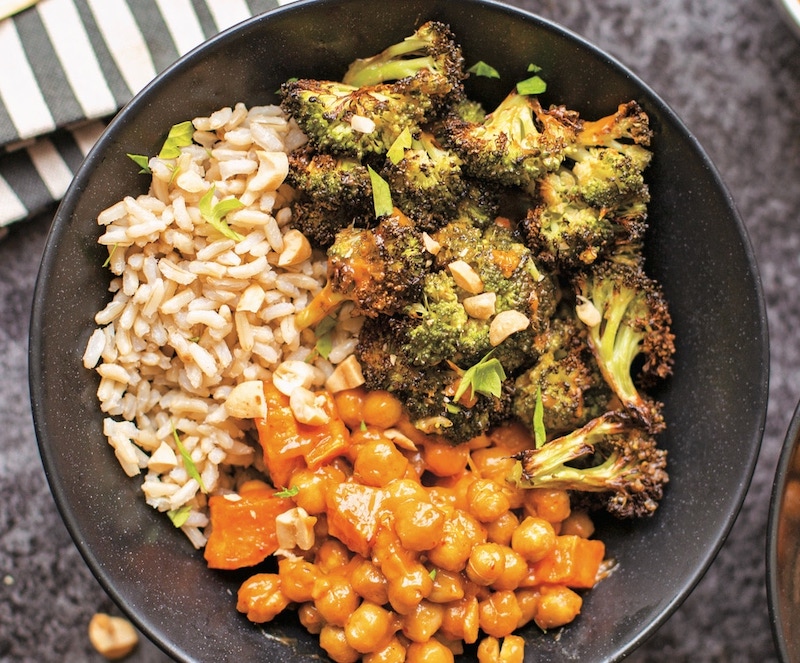 Sarah Nevins
5 Root Vegetable Vegan Bowls With Creamy Peanut Sauce
Continuing the simple theme, this roasted root vegetable dish is an easy weekday staple or meal prep dish that you can enjoy every day of the week. The star of the dish? It's salty and savory irresistible peanut sauce.
Get the recipe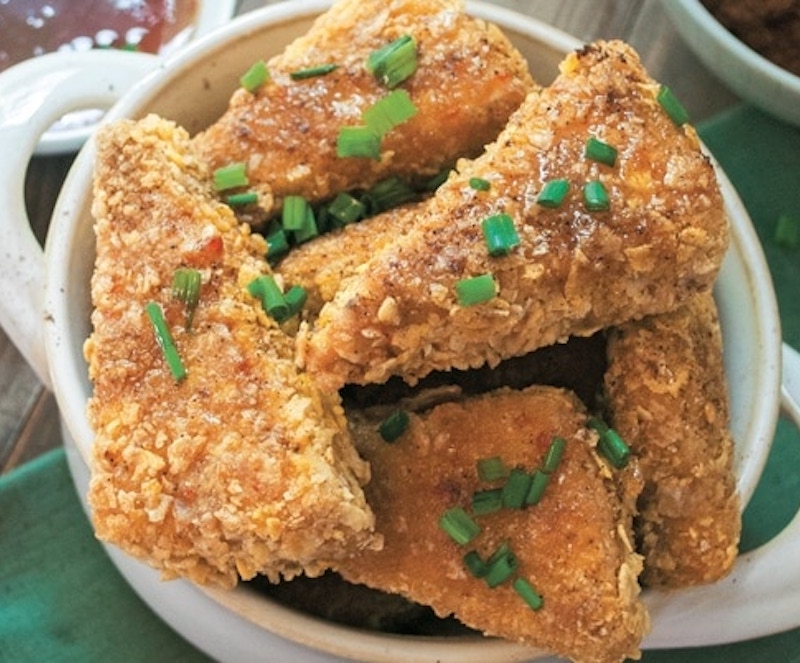 Lauren Hartmann and Julie Grace
6 Vegan Spicy Oven-Fried Tofu
Tofu recipes found their way onto our top recipe list again and again, and this crispy, golden-brown, baked version of fried tofu (with a hint of heat!) was one of your favorites.
Get the recipe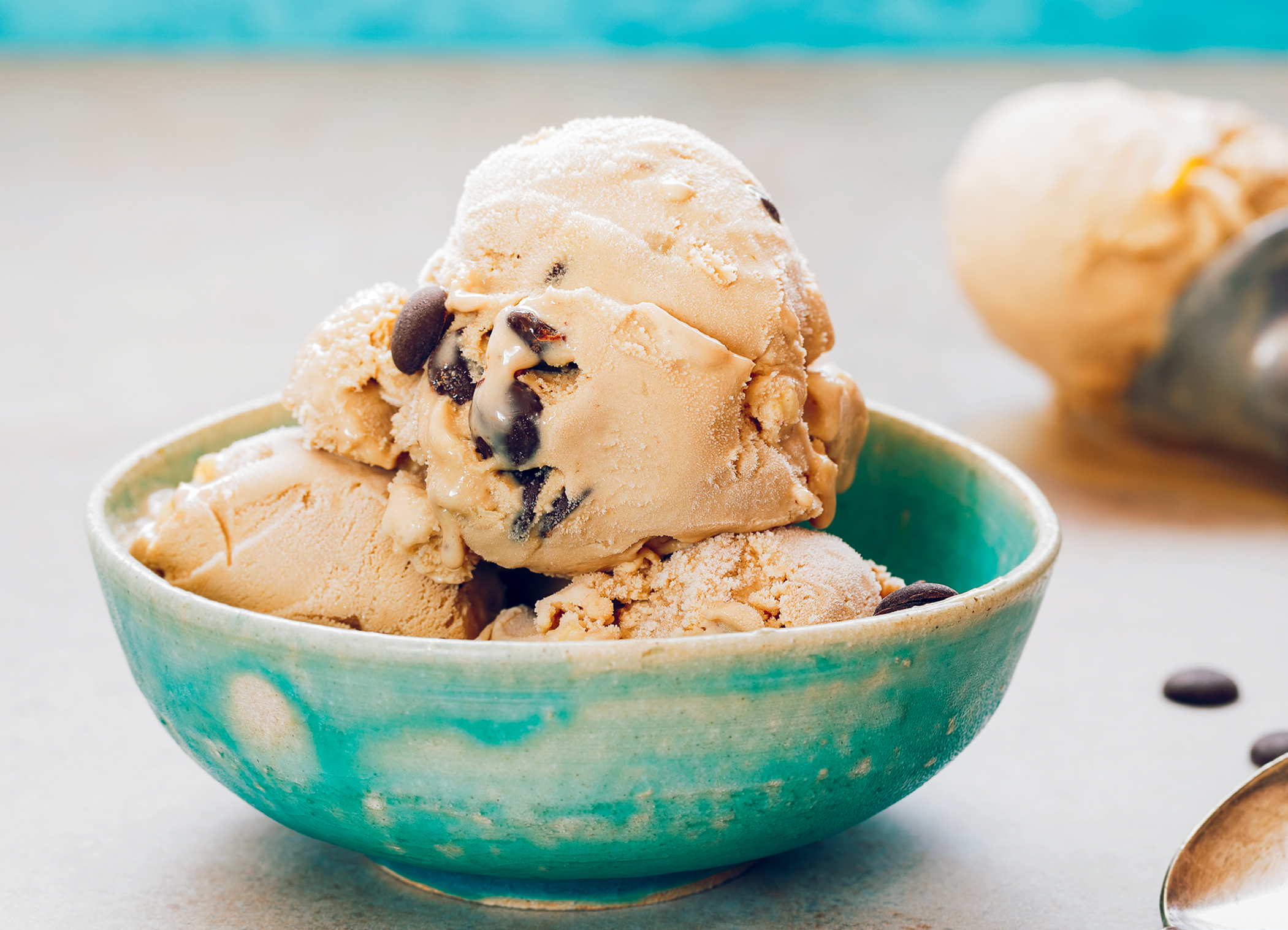 ALLEKO
7 Four-Ingredient Vegan Chocolate Chip Oat Milk Banana Ice Cream
There's no need to overcomplicate homemade ice cream! This oat milk-banana version calls for just four ingredients and is delicious when topped with vegan chocolate fudge sauce and sprinkles.
Get the recipe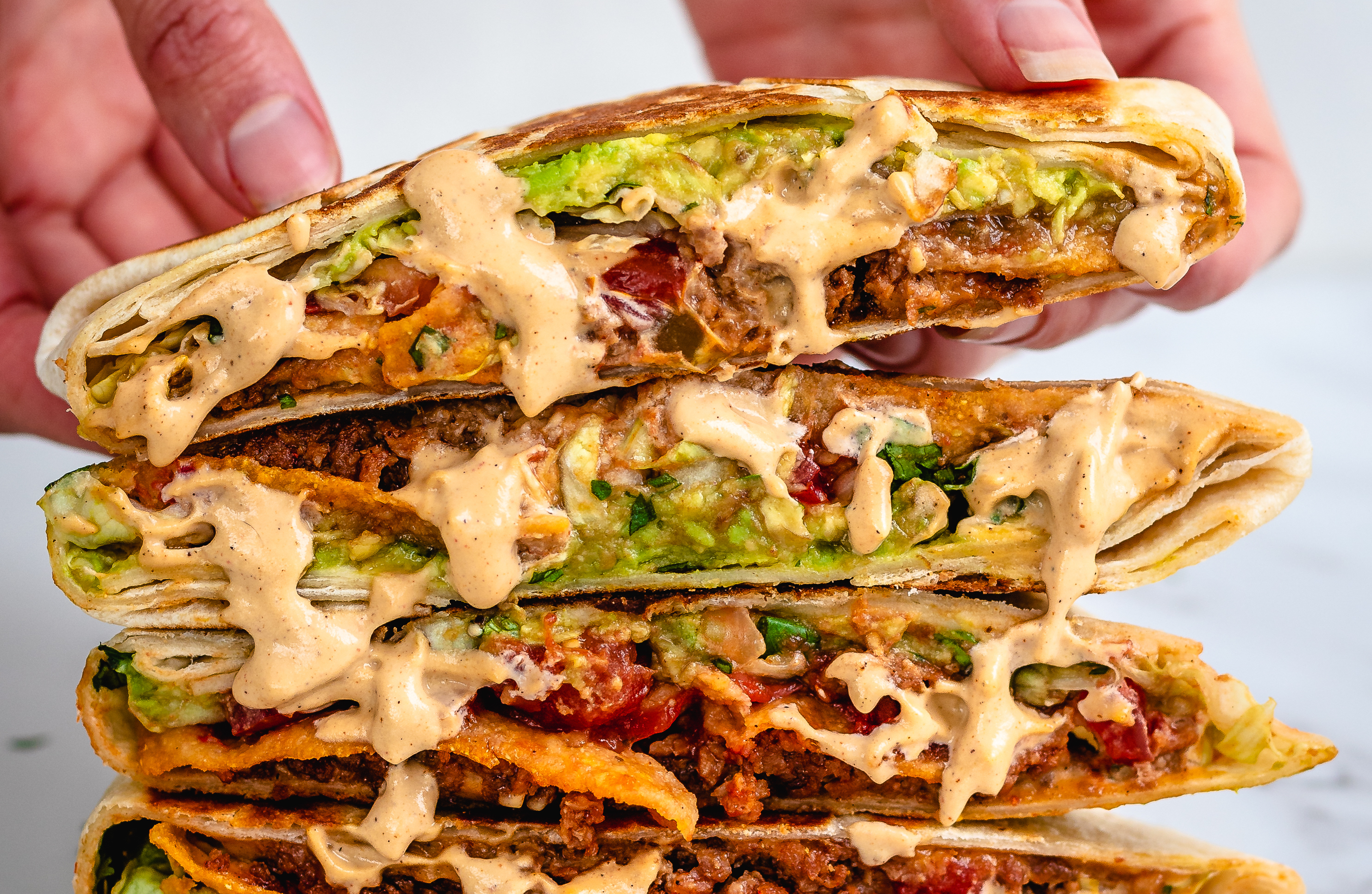 Hannah Sunderani
8 Vegan Crunchwrap Supreme With Gooey Cashew Queso
No need to hit the drive-thru when you can make your own foolproof Crunchwrap at home! Beefy vegan filling with lettuce, tomatoes, and avocados with an oil-free, cashew-based queso sauce is satisfying all of our cravings.
Get the recipe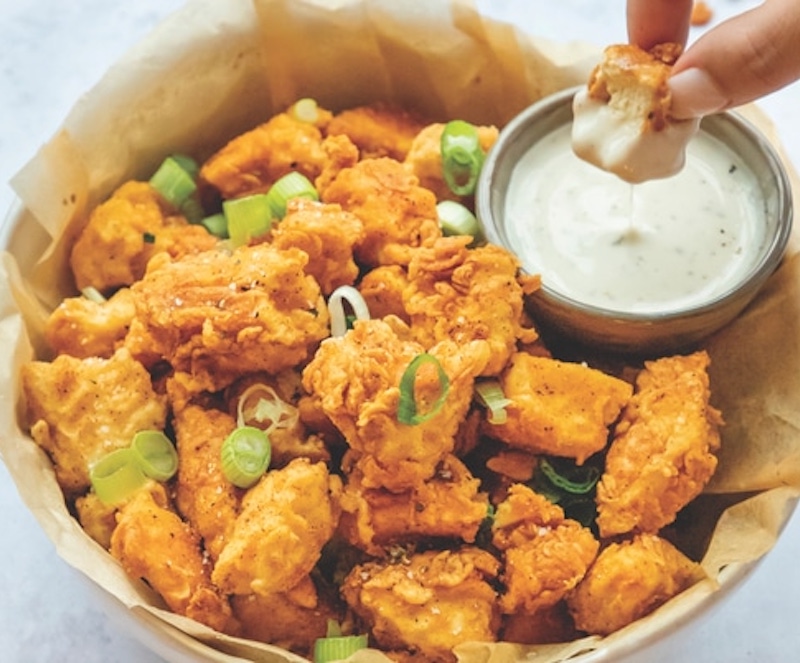 Francesca Bonadonna
9 Easy, Crispy Vegan Tofu Popcorn Chicken
It was a big year for vegan chicken! But if you haven't quite found the frozen nugget for you yet, why not try this golden-brown homemade version? Extra-firm tofu serves as the meaty substitute for these crispy, golden nuggets.
Get the recipe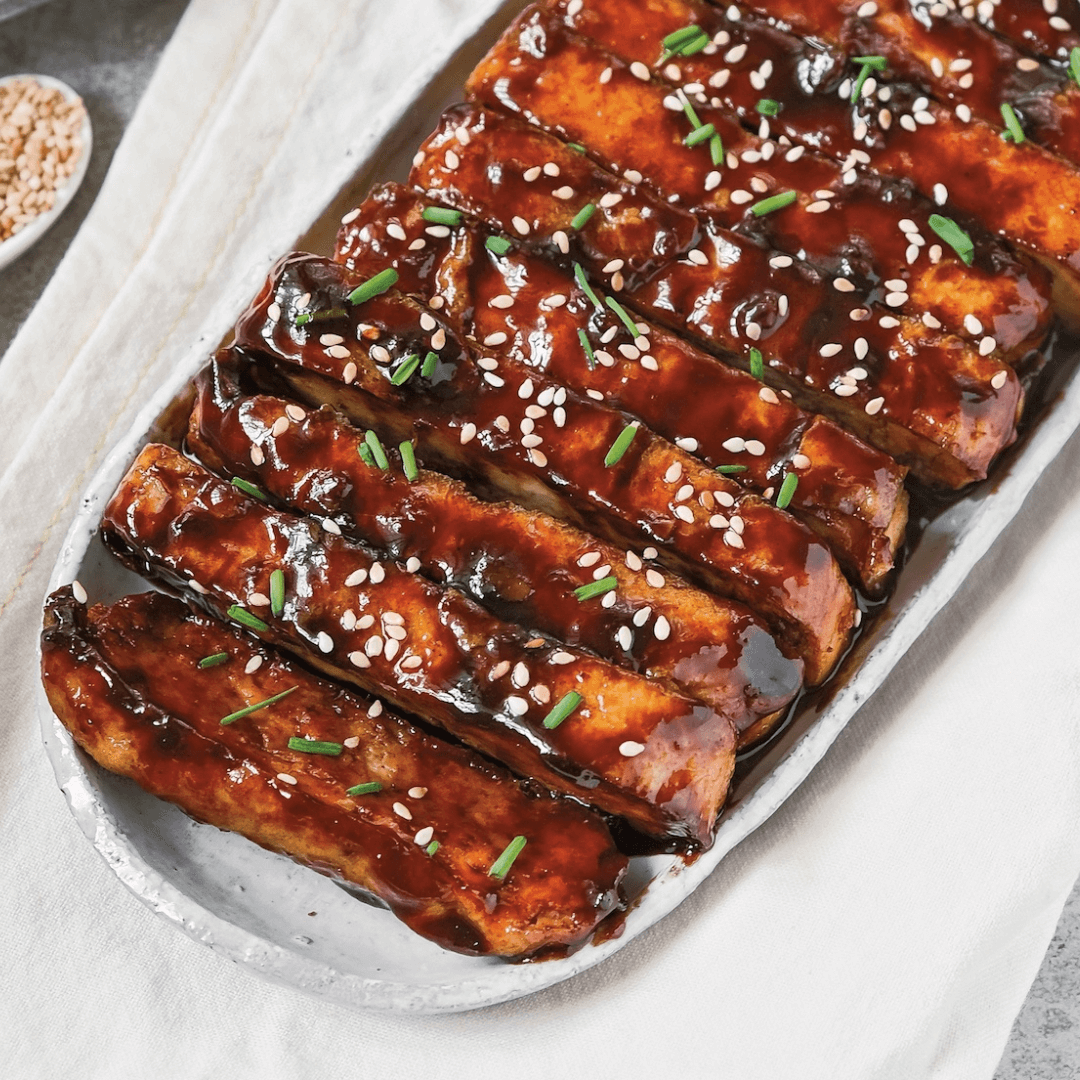 Jeeca Uy
10 Vegan Sticky Sweet Char Siu Tofu
Need to win over a tofu skeptic? We've got a recipe for you! Rich, sweet, and savory sauce made from a blend of hoisin sauce, fresh ginger, garlic, and spices coats pan-fried tofu for a delicious vegan dish high in protein.
Get the recipe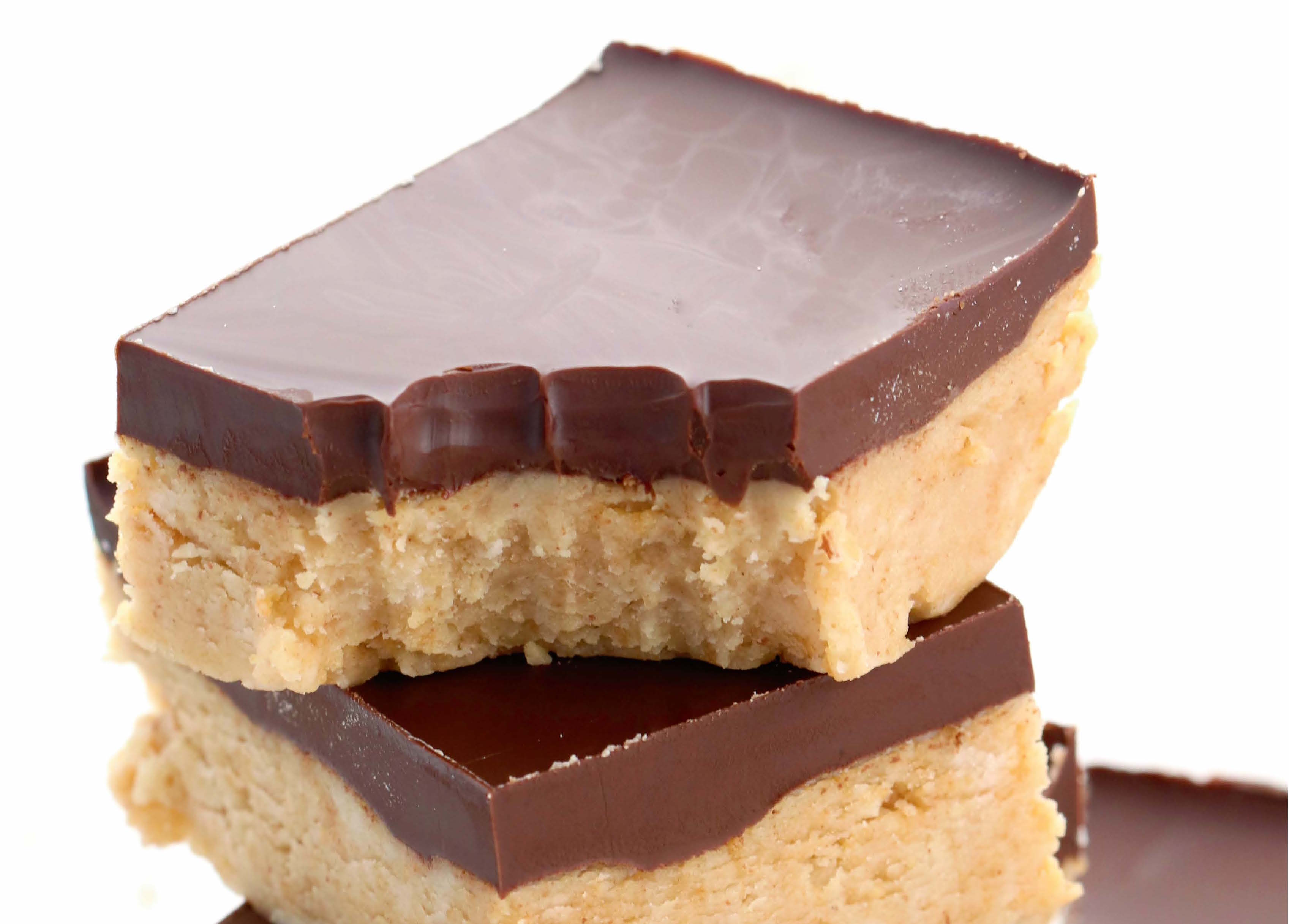 It Doesn't Taste Like Chicken
11 Easy Vegan Chocolate Peanut Butter Graham Bars
No fuss-desserts are the best kind. These magic little vegan bars taste like peanut butter cups mixed with a cookie, meaning they're pretty much perfection.
Get the recipe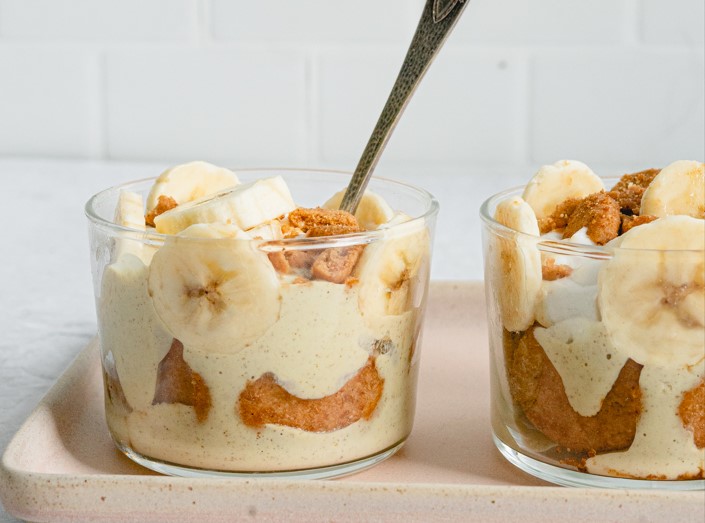 Micah Siva
12 Easy Vegan Banana Coconut Pudding
Sometimes dressed-up nostalgia is what works best. In this recipe, silky cashew pudding is layered with wafer cookies, banana, and yogurt to craft an easy and delicious dessert. And it brought our readers back to the recipe time and time again.
Get the recipe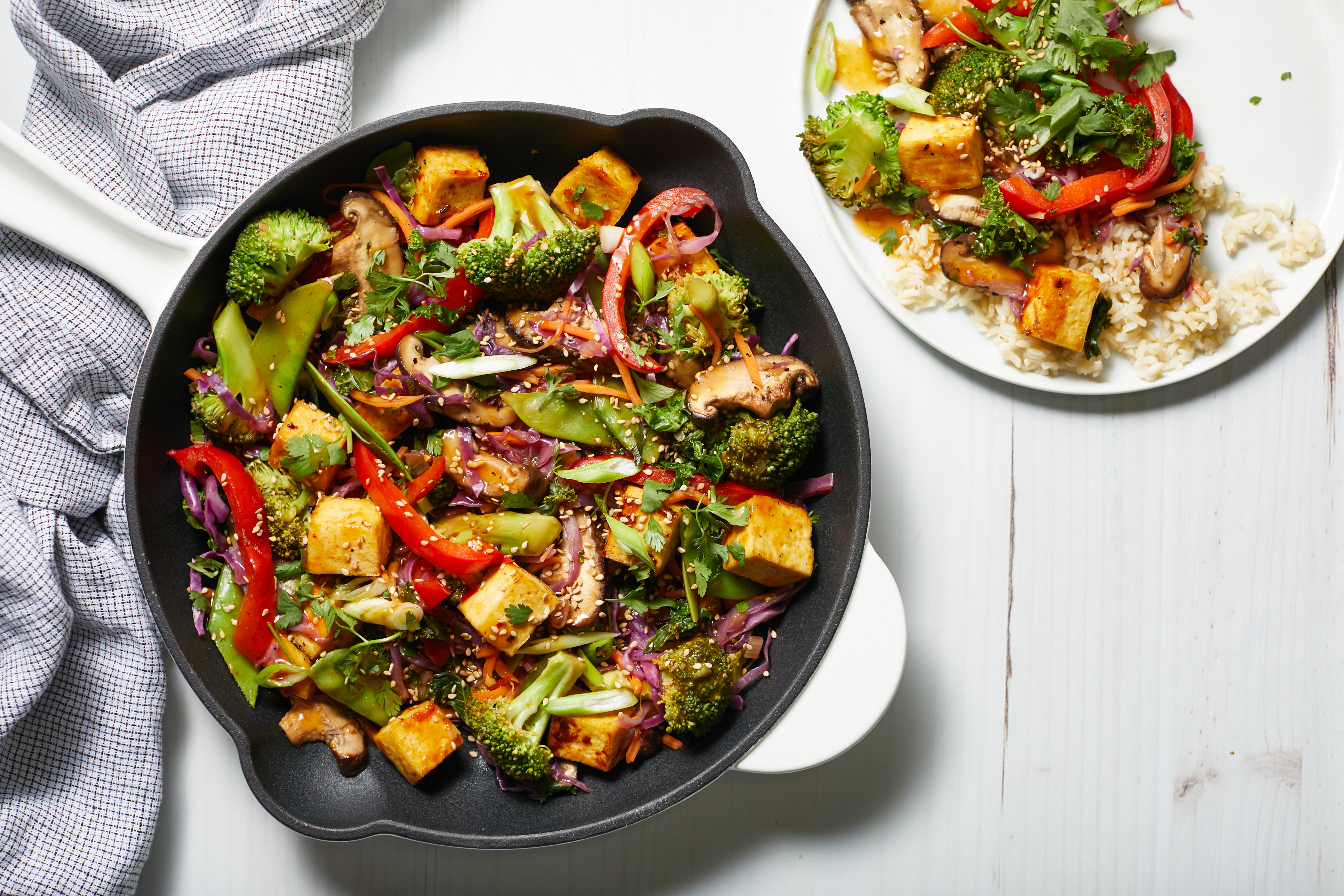 Julieanna Hever
13 Oil-Free Vegan Sweet Chili Tofu-Broccoli-Mushroom Stir-Fry
Amongst the desserts and fast food classics, healthful, everyday recipes like this vegetable-forward stir-fry snuck in. Hearty broccoli, peppers, tofu, onions, and snap peas make this a nourishing meal that you'll come back to time and time again.
Get the recipe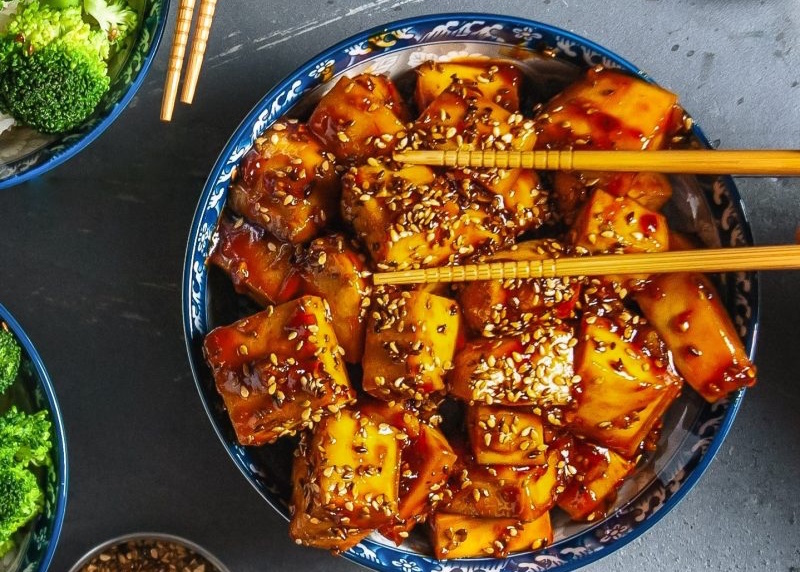 Patricia Granek
14 Vegan Sticky Orange Sesame Tofu
If you haven't made it into a Panda Express to try their vegan chicken, this tofu version will do the trick for satisfying those orange chicken cravings! This sweet and savory tofu can instantly turn any veggie stir-fry or bowl into a hearty meal.
Get the recipe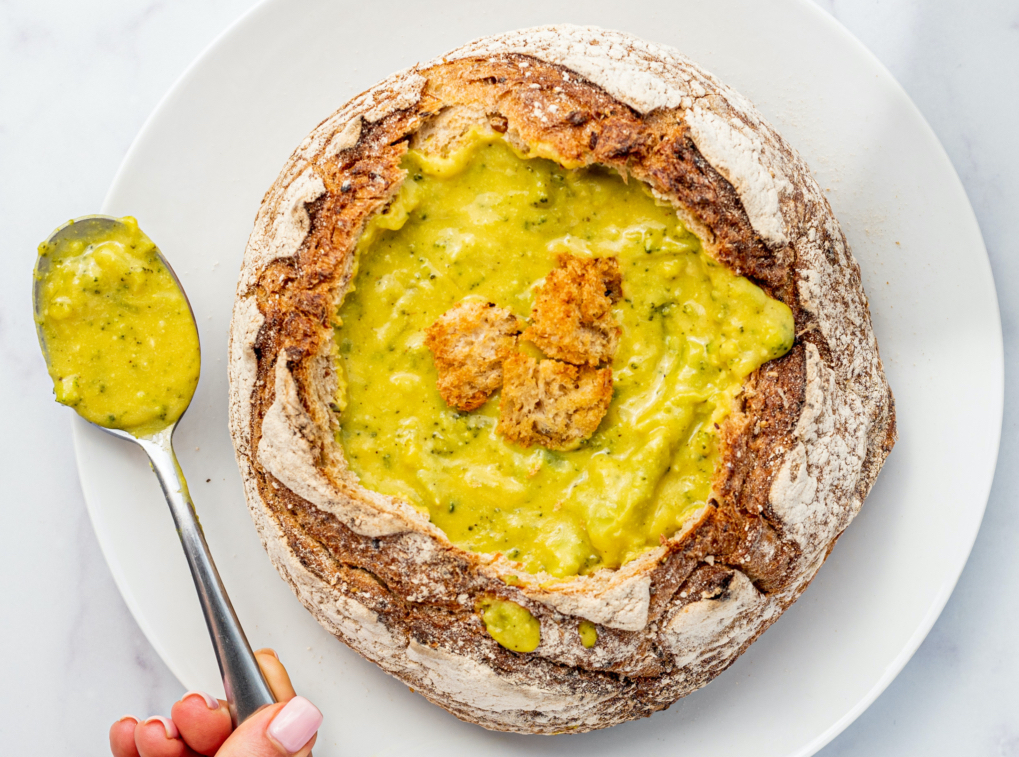 Danielle Keith
15 Vegan Copycat Panera Broccoli Cheddar Soup
While we wait for Panera to veganize more of their classic dishes, we'll be making this flavorful soup at home. This creamy, cheesy, comforting, plant-based broccoli cheddar soup is a more healthful alternative to the Panera favorite.
Get the recipe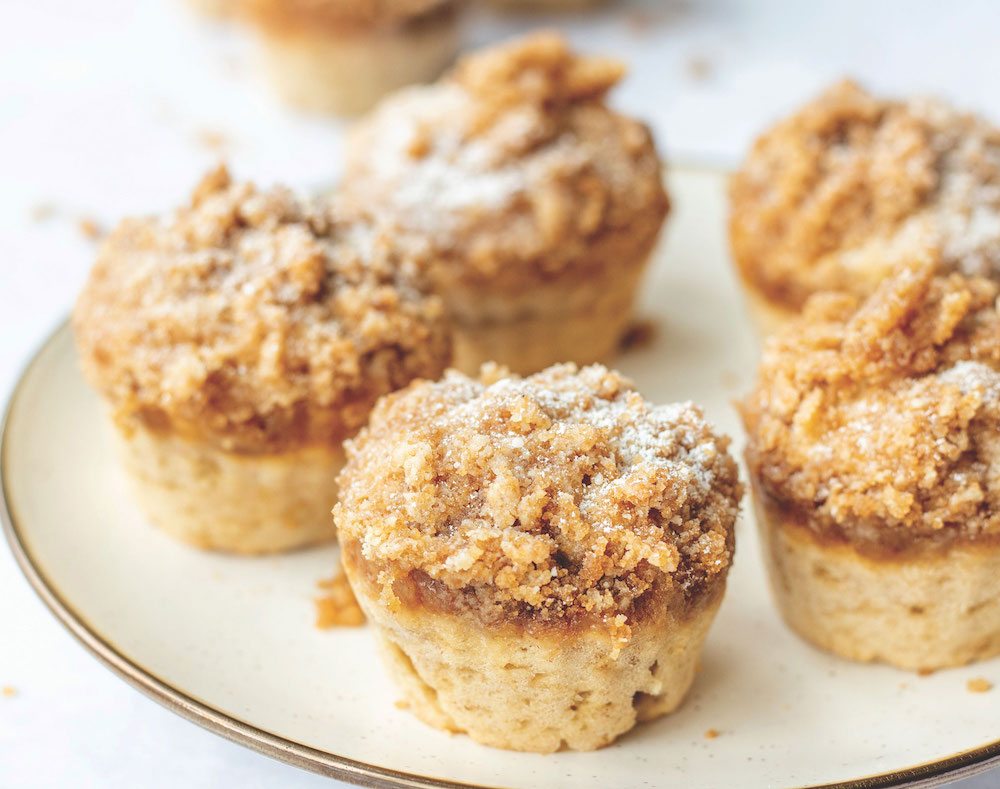 Francesca Bonadonna
16 Buttery Vegan Cinnamon Streusel Muffins
Once you make these divine muffins, you'll be hooked and come back to this recipe more times than you can count. These simple, moist baked goods feature a brown sugar crumble topping baked into the top of buttery vegan vanilla muffins.
Get the recipe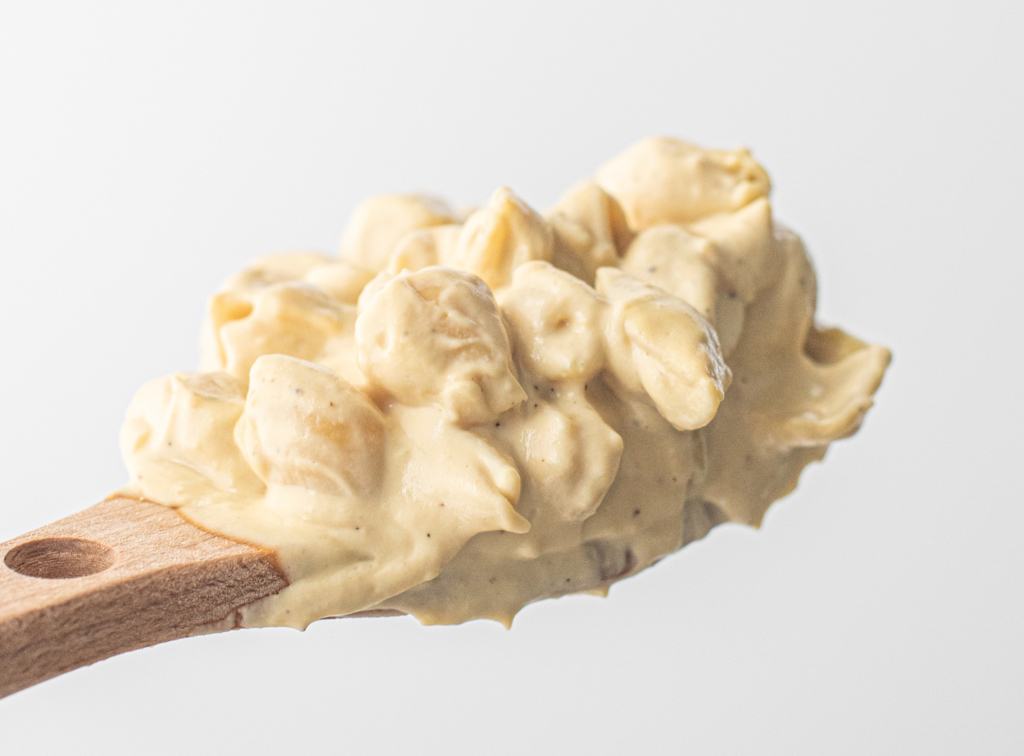 Danielle Keith
17 Creamy Vegan Copycat Panera Mac and Cheese
While Panera may still be turning out its staple few vegan dishes, we're over here veganizing the ones we can't forget. Modeled after the popular chain's white cheddar mac and cheese, this cashew-based version has all the same creaminess and comfort.
Get the recipe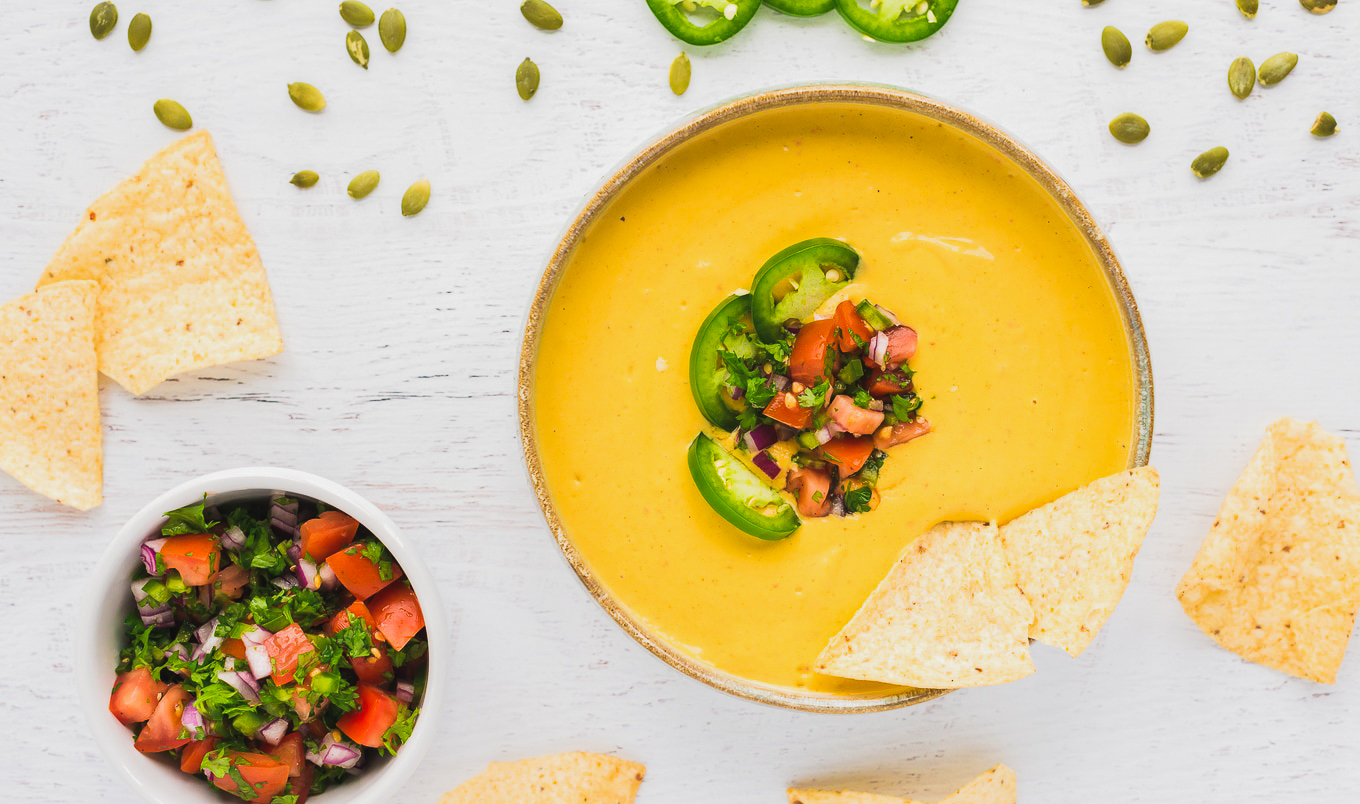 Dreena Burton
18 Easy Vegan Veggie Fakeout Queso
You'd never guess this cheese sauce is made from potatoes, peppers, and carrots, making it a sneaky way to get in more vegetables. We love it topped with our favorite salsa and fresh cilantro, and garnished with a squeeze of lime to step it up even further.
Get the recipe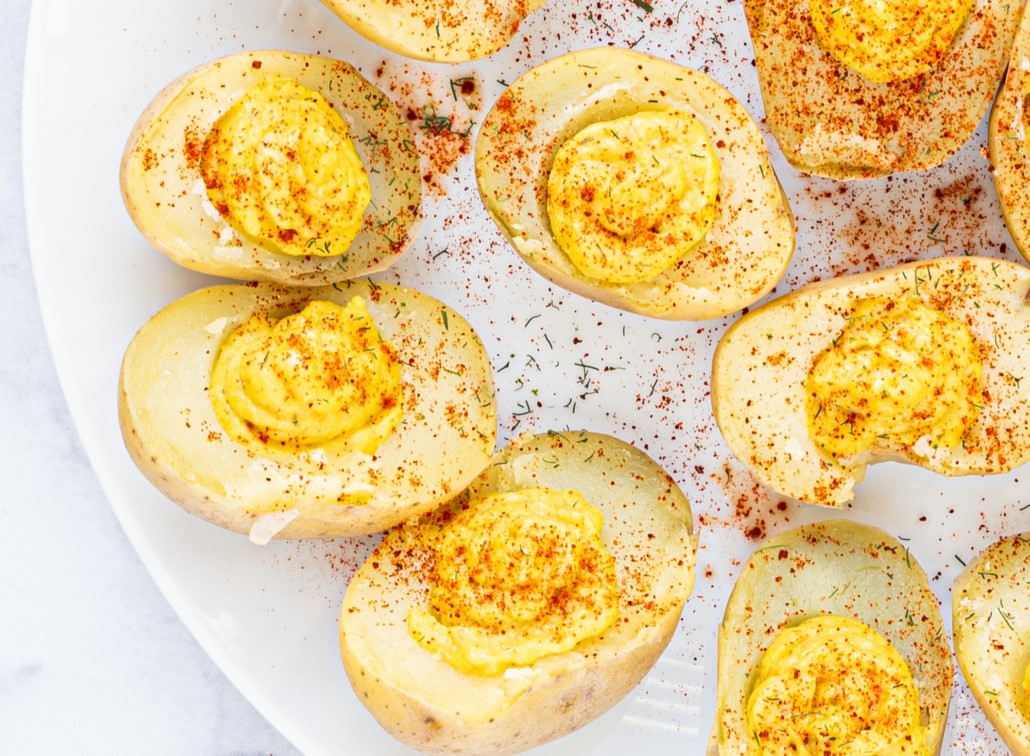 Danielle Keith
19 Vegan Deviled Egg Potatoes
There are no eggs involved in this devilishly good recipe, but they still satisfy that creamy, eggy taste and texture of classic deviled eggs. We'll be serving this up at any and all parties, gatherings, picnics, and more coming our way in 2023.
Get the recipe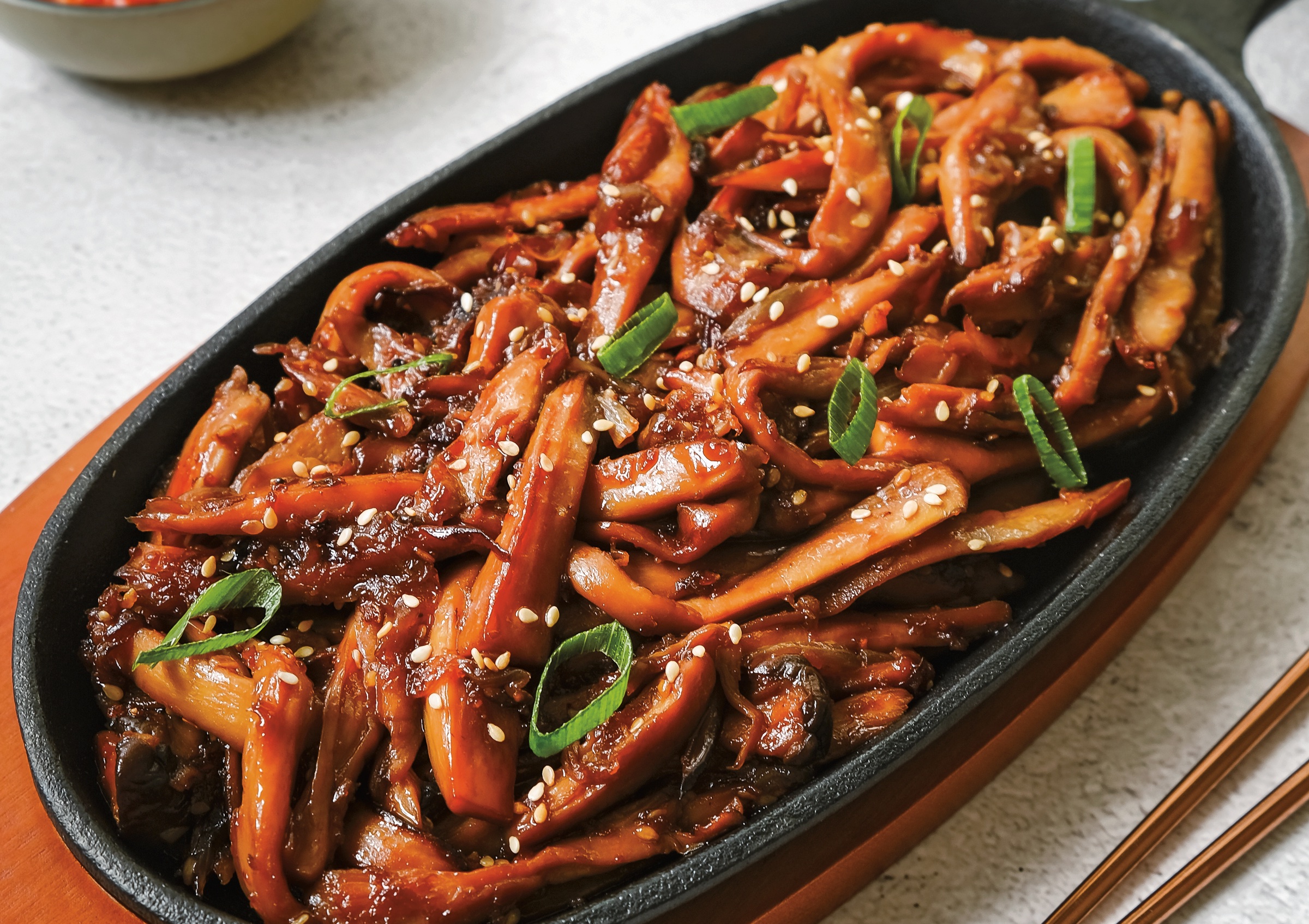 Jeeca Uy
20 Vegan Korean Bulgogi Mushrooms
King oyster mushrooms had a huge year, taking TikTok and IG reel recipe videos by storm. The king oyster mushrooms in this vegan bulgogi dish are packed full of flavor from a perfectly balanced, sweet-and-spicy sauce.
Get the recipe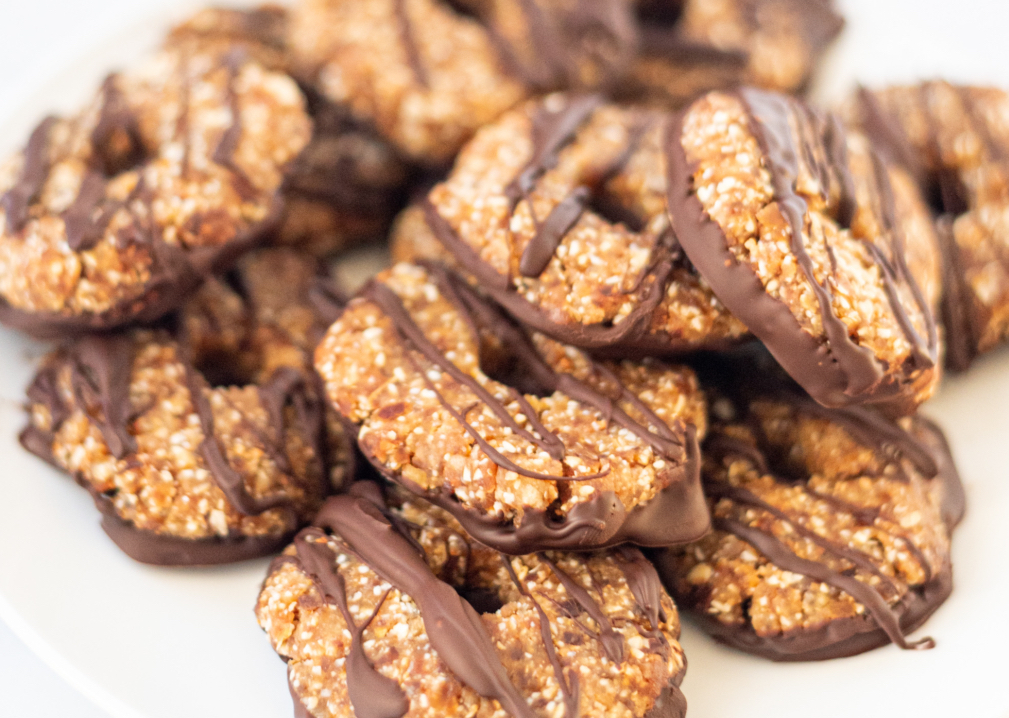 Danielle Keith
21 Vegan No-Bake Girl Scouts Samoas
If you've ever wished that Girl Scouts cookie season was year around, you're in luck. Now you can make your very own version of your most loved cookies at home. These super-simple, chewy chocolaty cookies taste just like the nostalgic favorite and are made from just six ingredients.
Get the recipe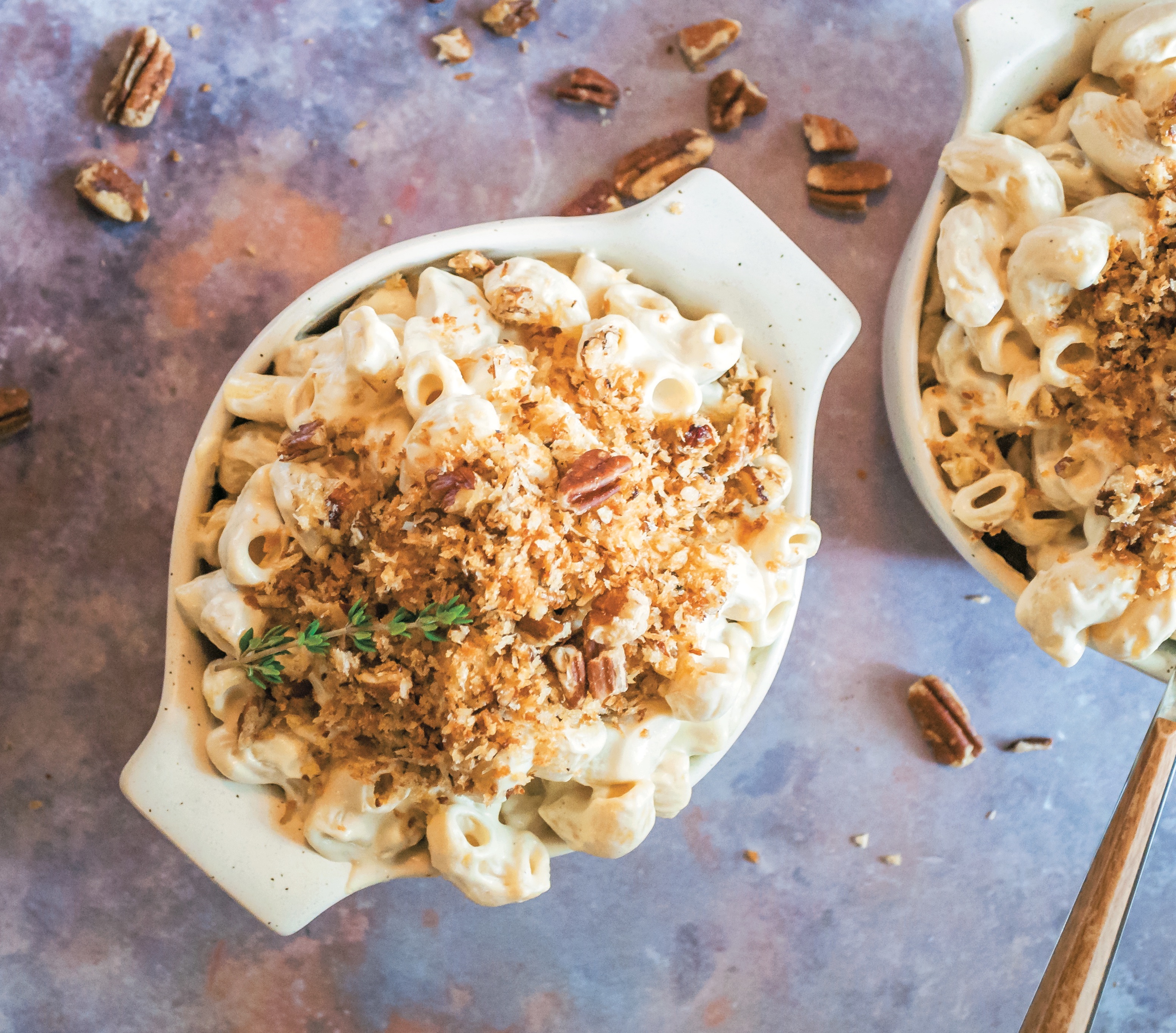 Lauren Hartmann and Julie Grace
22 Vegan Baked White Mac and Cheese
Mac and cheese appears again in our top vegan recipes of the year! This inventive and gourmet spin on traditional mac and cheese is topped with a generous layer of crispy breadcrumbs made even crunchier with toasty, roasted pecans.
Get the recipe
For the latest vegan news, read: